Melania Trump Channeled Olivia Pope's White Hat and I've Got Some Questions…
Just last week we said goodbye to Olivia Pope in the series finale of Scandal, and now, all we're left with is First Lady Melania Trump wearing the white hat. Let's all take a moment to reflect on the irony of this situation…
And one more just for good measure…
Okay, that's enough. Let's unpack this.
To welcome French President Emmanuel Macron and First Lady Brigitte Macron to the White House this morning, Melania Trump donned an all-white Michael Kors Collection look: a crisp belted white blazer, a pencil skirt, and a wide-brim white hat.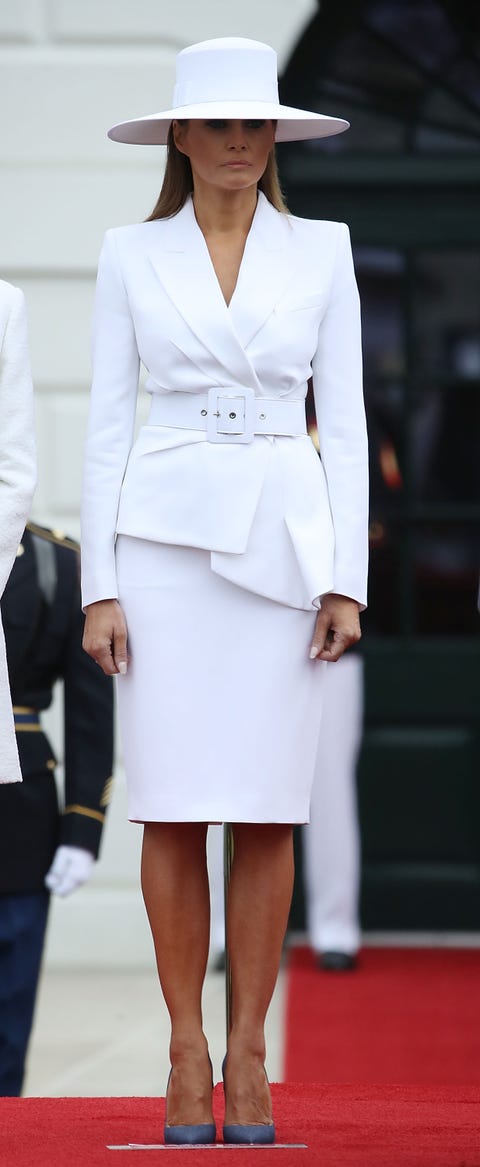 The whole ensemble practically screamed Olivia Pope, so much so that Scandal's costume designer, Lyn Paolo, even noticed on Twitter.
Though the First Lady's look was undeniably chic, its symbolism raises a lot of questions. "Wear the white hat," of course, refers to the act of a hero saving the day. It also symbolizes morality. Was Trump trying to say she's here to save democracy? Is she trying to send a signal à la Olivia Pope? Or is she simply just as bummed as the rest of us that Scandal is officially over (the TV version, that is)?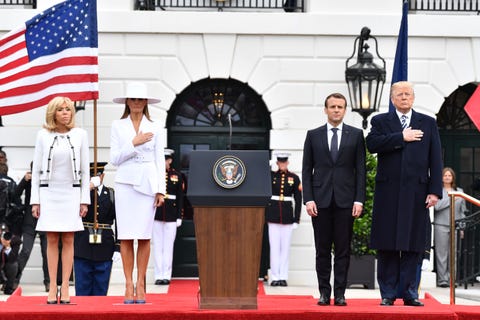 Regardless of what she was trying to convey with her outfit, the First Lady certainly stole the show at The White House this morning—and maybe that in itself was the point of the look. If only white hats could talk…
Either way, this is not the Scandal reboot we asked for. Please help, Shonda Rhimes. In the meantime, I'll leave you with this ominous sneak peek at the White House's next horror film: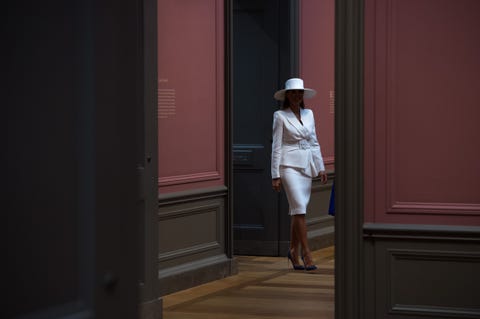 Source: Read Full Article