Melania Trump's White Hat Is the Elephant in the Room — of the White House, That Is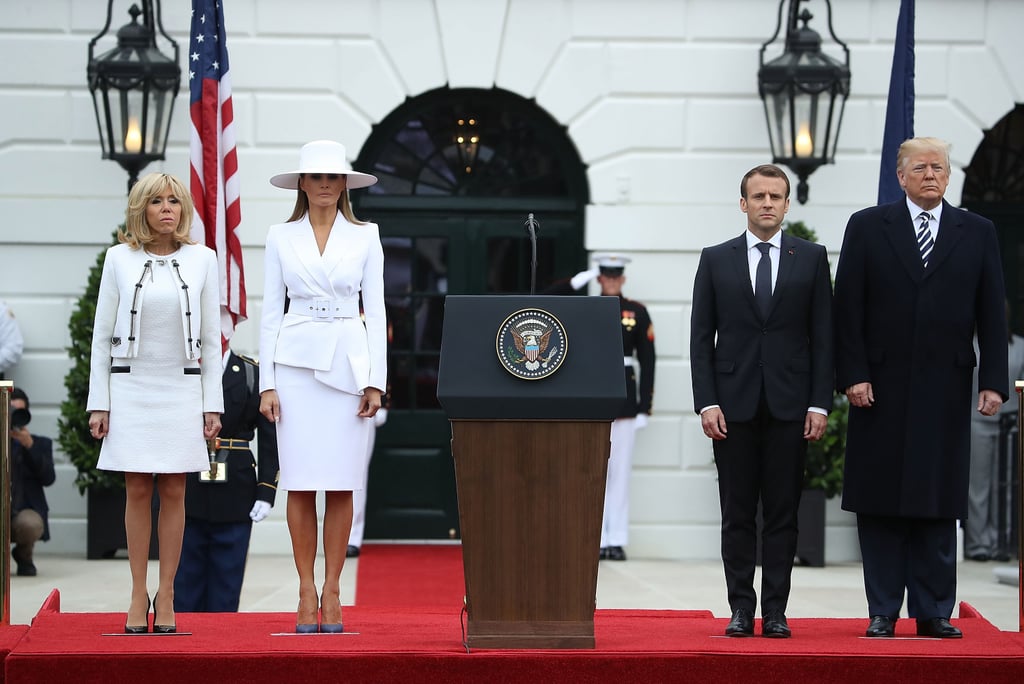 After joining French President Emmanuel Macron and his wife, Brigitte, for a tree planting ceremony at the White House (where she wore a black Givenchy cape), Melania Trump shifted gears. It appeared as though the first lady coordinated suits with Brigitte, who also chose crisp white separates at the official welcoming ceremony on the White House grounds. This marked the start of President Macron's two-day visit in Washington DC and also, perhaps, a game of fashion politics between Melania and Brigitte, not that anyone is staring.
Although, how could you ignore the tall white hat Melania paired with her Spring 2018 Michael Kors Collection ensemble (which, by the way, we predicted we'd see her in)? There was definitely a certain Parisian flair about it, stressed perhaps too firmly, as Melania stood almost a head taller than her guests in a pair of denim Christian Louboutin pumps ($775). While Melania's statement blazer ($2,195) is still available to shop, it's her wide-brimmed accessory that is begging for your attention. See it from all angles, and if you do have a taste for it, scoop up a similar option that we found.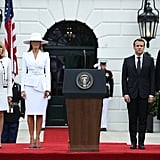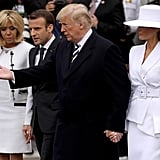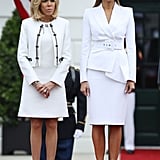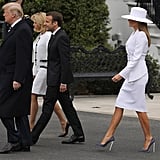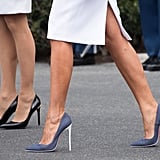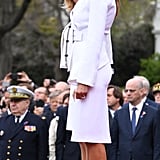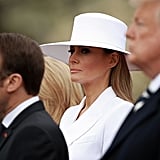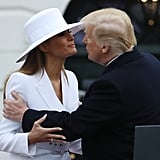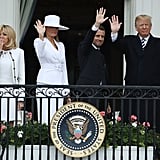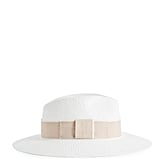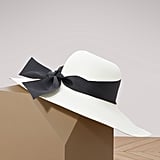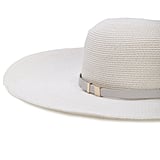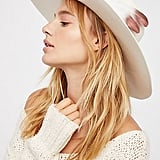 Source: Read Full Article