Nicki Minaj Was The Only Person To Channel The Devil At The Met Gala
Without evil there would be no good, and this rapper wants you to remember that. Nicki Minaj channeled the devil at the Met Gala, and she was the only person brave enough to take the look on. In the sea of airy looks, this one stuck out at the event for a very specific reason. According to the interview with E! News, she wanted to bring the bad guy to the event. Point taken.
There were a lot of all-black looks, but Minaj went above and beyond to commit to her own personal theme. The official Met Gala thee was Heavenly Bodies, but Minaj decided to go a little bit darker. She stepped out at the event wearing a red and black Oscar De La Renta gown. The outfit was completely with an extra-long train, in true Met Gala form, and a Tiffany headpiece that was dripping in red diamonds.
"I wanted to make sure the bad guy was here," Minaj says in the E! News red carpet interview.
It wasn't exactly the religious theme that everyone else took, but no one is quite like Minaj. The look was absolutely stunning and showed just how many ways there are to nail one, specific trend.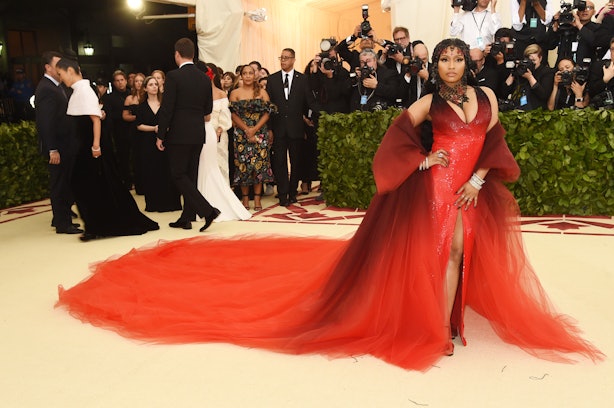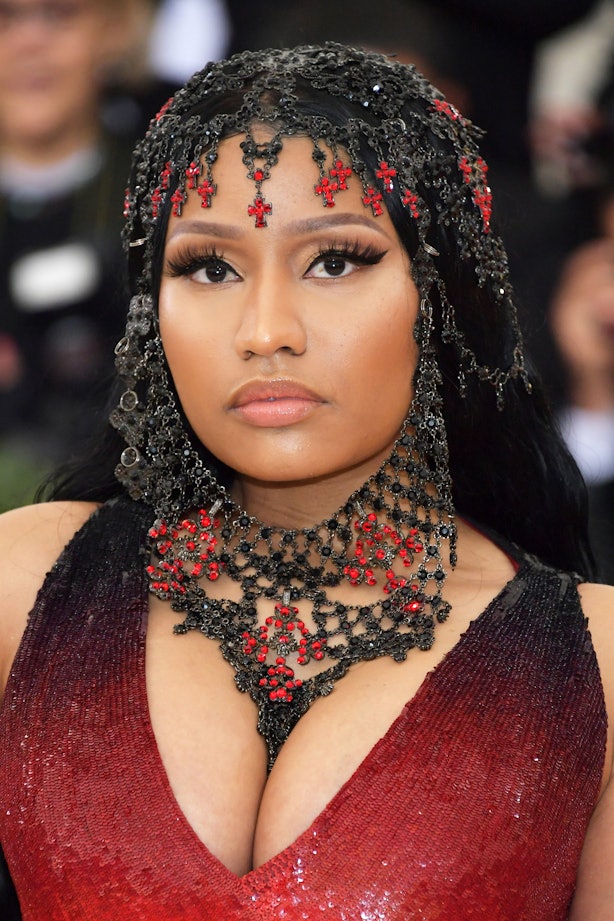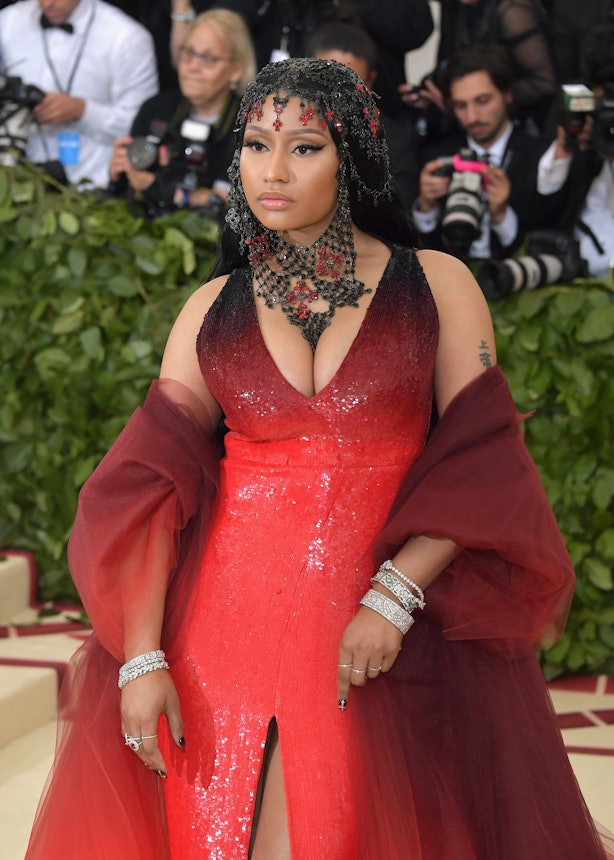 Minaj seems to have a think for black and red. She wore the same exact color scheme to the 2017 Met Gala as well. Of course, the theme is what makes this one so important. Especially since she directly referenced the devil with her inspiration.
In fact, she wears this color in her everyday life a lot too. Maybe there's more to Minaj's style than anyone knows.
Source: Read Full Article