Have You Noticed This Strange Thing About Meghan Markle's Shoes?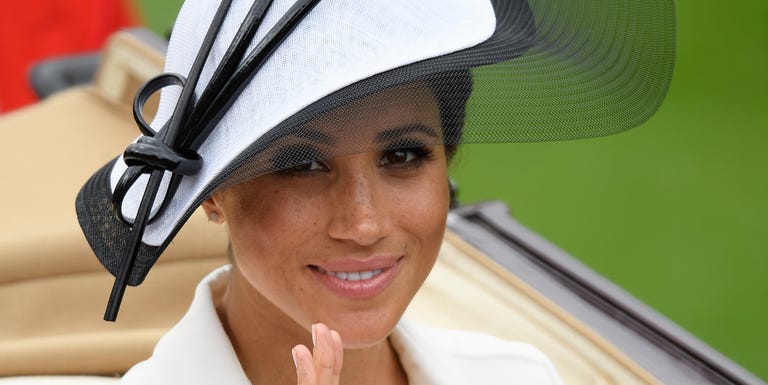 If you've been keeping up with Meghan Markle's style, you may have noticed this one interesting thing about her footwear. If not, please see exhibits A and B below and take a guess, because it's all the Internet is talking about today.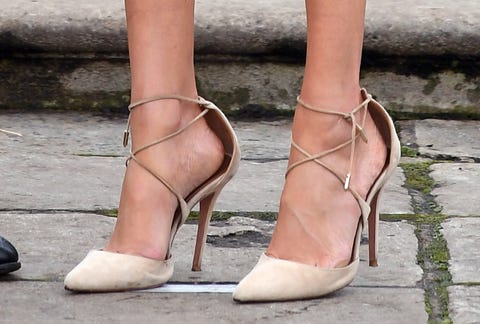 Exhibit A: Meghan's neutral Aquzarra heels on the official announcement of her engagement, on Nov. 27.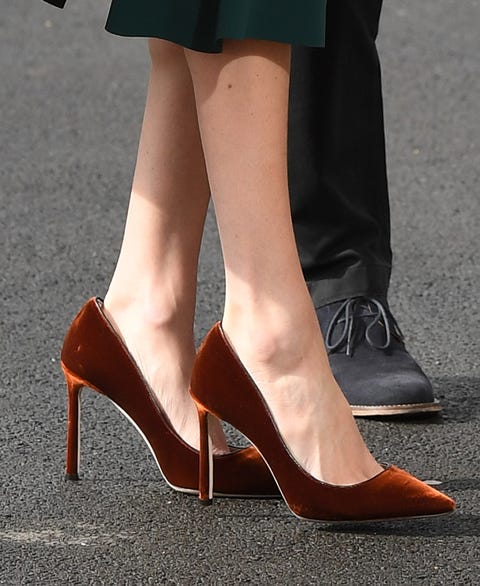 Exhibit B: The rust-colored Prada pumps Meghan wore in Northern Ireland, on March 23.
If you guessed that she is often spotted in oversized heels, you're a winner! Why does she wear big shoes, you ask? Honestly, no one definitively knows the answer. Maybe she doesn't know her shoe size? Maybe she likes to feel like she has room to breathe. Maybe a palace staffer doesn't know how to convert U.S. sizes to U.K. sizes.
One tabloid speculates that it has to do with an old A-list star hack: "Celebs often go a size up, or even two, in the shoe department when they're at an event or on the red carpet and it's for one reason we can all relate to — to avoid blisters."
The source adds, "There's nothing worse than uncomfortable shoes and when celebs like Meghan are wearing heels for a long period of time their feet can often swell up. The swelling can cause blisters, and in the long run, bunions — like long-time heel fan Victoria Beckham has been rumored to suffer with."
This person is not Meghan's stylist, so it's hard to say if this fact is true. There could also be other explanations for this phenomenon. When choosing her looks for engagements, Meghan reportedly considers pieces that designers send, and then buys them, so it could also be that she's wearing a designer's best guess at her size, for example.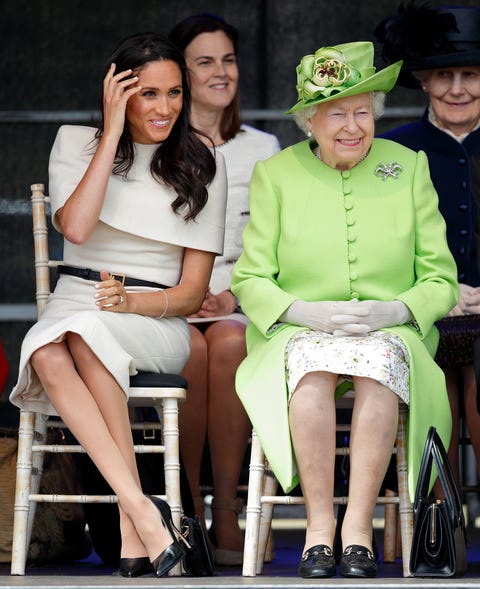 Either way, it sounds like, if Meghan's having blister trouble, she should take a cue from the queen and get someone to break her shoes in before she puts them on. Comfort is key, people.
Follow Rachel on Twitter and Instagram.
Source: Read Full Article