Oprah's Dress For The Royal Wedding Is Dazzling, But You Really Need To See The Hat
Gayle King knows all — including what designer Oprah Winfrey wore to the 2018 royal wedding. The CBS correspondent revealed during the network's pre-coverage that the talk show host and American pop culture icon was indeed wearing a Stella McCartney design. Winfrey, who was somewhat of a surprise guest at the nuptials of Prince Harry and Meghan Markle, dazzled in a soft pink dress by McCartney. While the dress was so lovely, you need to see the hat with which she accessorized. It (and she) slayed!
Since King and Winfrey are longtime BFFs, she divulged that Winfrey dealt with a bit of a wardrobe malfunction ahead of the ceremony. It had nothing to do with torn seams or missing buttons, though.
Instead, she scrapped her previously selected outfit because it was too close to the color white. Since the bride (presumably) would be wearing white, the former doyenne of daytime TV didn't want to wear something too similar.
So it was McCartney, who is an English designer, to the rescue.
There were rumors that the house would get the call to create Markle's wedding dress. However, that guess has since fallen down the rung of possibilities.
Have a look at Winfrey's dress and that hat below.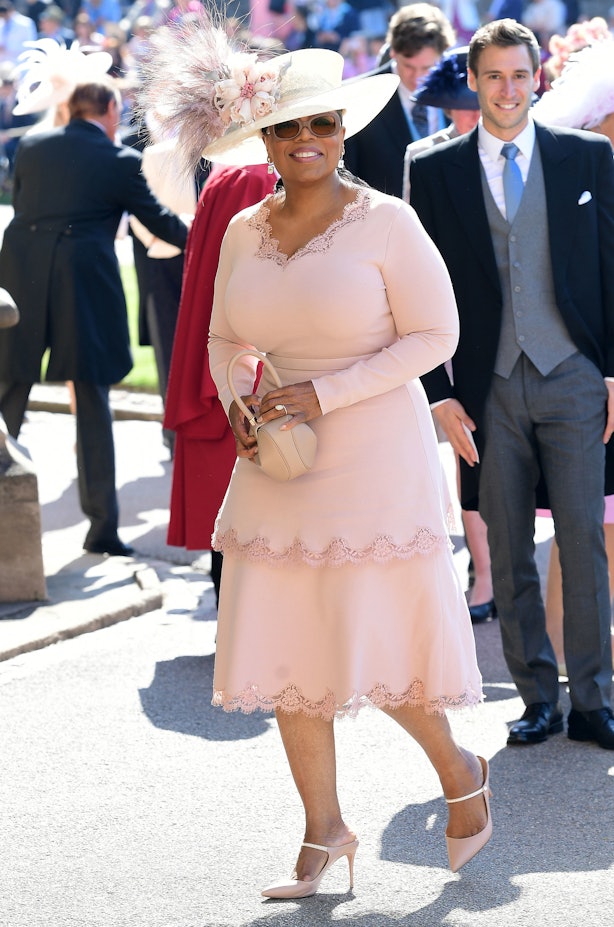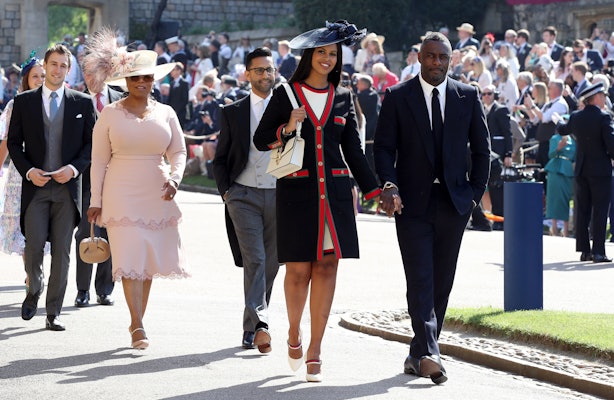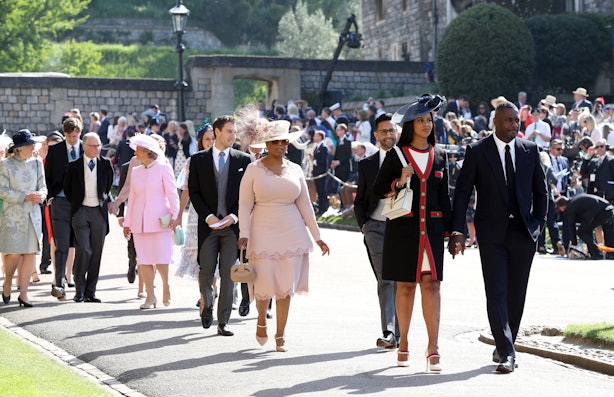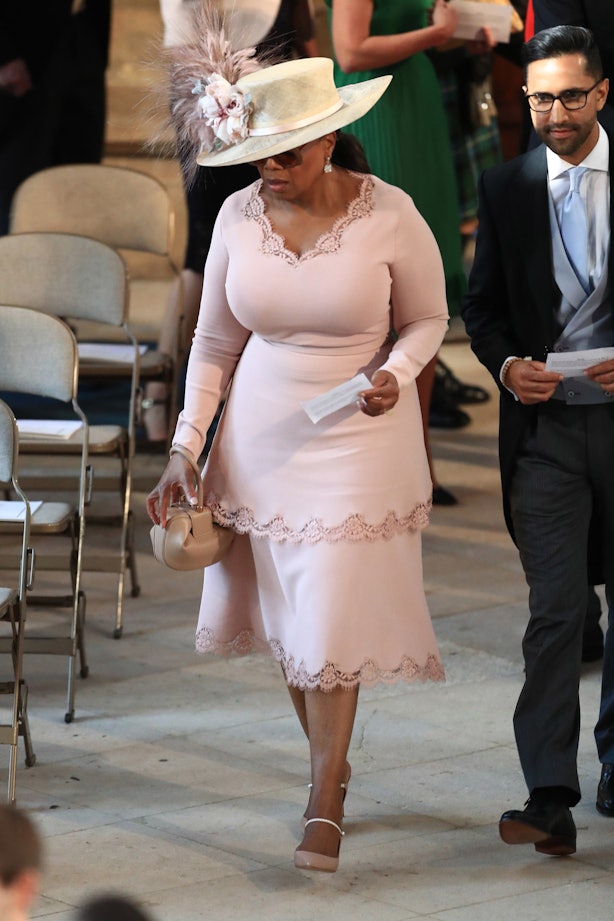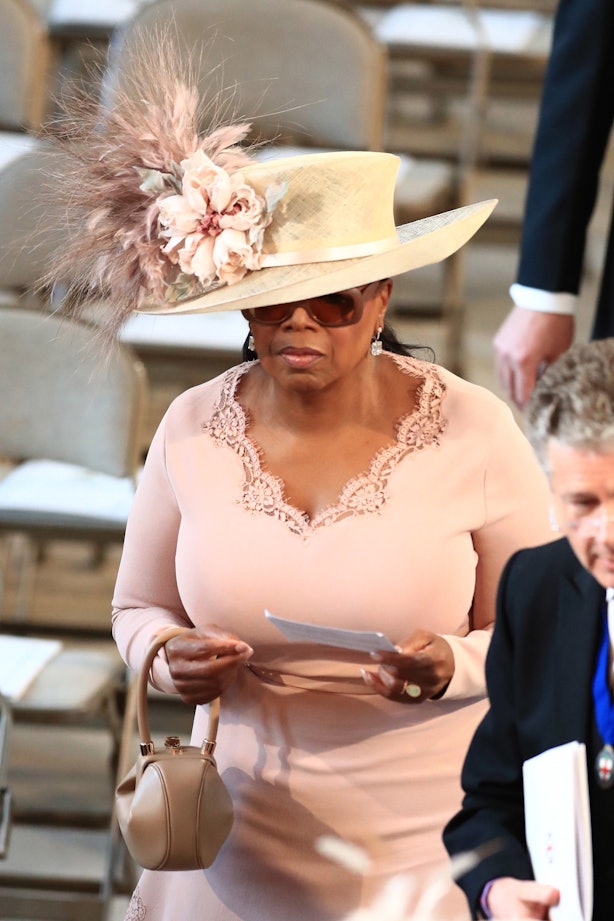 While Winfrey is known for both her humanitarian and societal work, her 2018 royal wedding outfit reminded us how glamorous she can be. With her invite in hand, you can see her neutral manicure, as well.
Winfrey's presence at the Royal Wedding made Twitter very happy. This user was glad to see her on the grounds.
This user was unlike most of the world today and didn't plan to watch the nuptials. But the guest list has caused her to change her mind.
Oprah has this effect on so many people. While some tweets are loaded with snark and questioning why the celeb guests are such a big deal, there are plenty of royal wedding watchers who are over the moon about the attendees and their attire.
Oprah came. She saw. She wore pink Stella McCartney. She crushed it.
Source: Read Full Article