Paris Hilton's New Skincare Line Will Make You Say, "That's Hot," Every Time You See Yourself
If you're an early '90s baby who eventually grew into a '00s pop culture junkie, then what I'm about to tell you will 100 percent have you feeling super nostalgic. Our favorite heiress is back on the scene once again, and this time, she's planning to take over the beauty world in a whole new way. That's right, Paris Hilton's skincare line, which she's named Paris Hilton Pro D.N.A., is on its way, and it's set to start off with just four basic products, Teen Vogue reported. A lifting eye cream, cleansing gel, serum, and face cream will all be included in the eponymous collection.
Each formula was created by "world-renowned chemists and scientists," according to a statement, so this should be good. The line aims to focus on the prevention of skin issues that can arise from UV exposure, so I'm sure each product will include some sort of SPF protection. It will also feature "innovative enzymes sourced from marine microalgae" that help the body naturally repair DNA, according to Markets Insider.
"From a very young age, my mother taught me the importance of taking care of my skin," Hilton said in a statement, as reported by Markets Insider. "I have been obsessed with finding the best products on the market to help me look and feel young, so after years of searching I decided to create a line that can offer the absolute best results."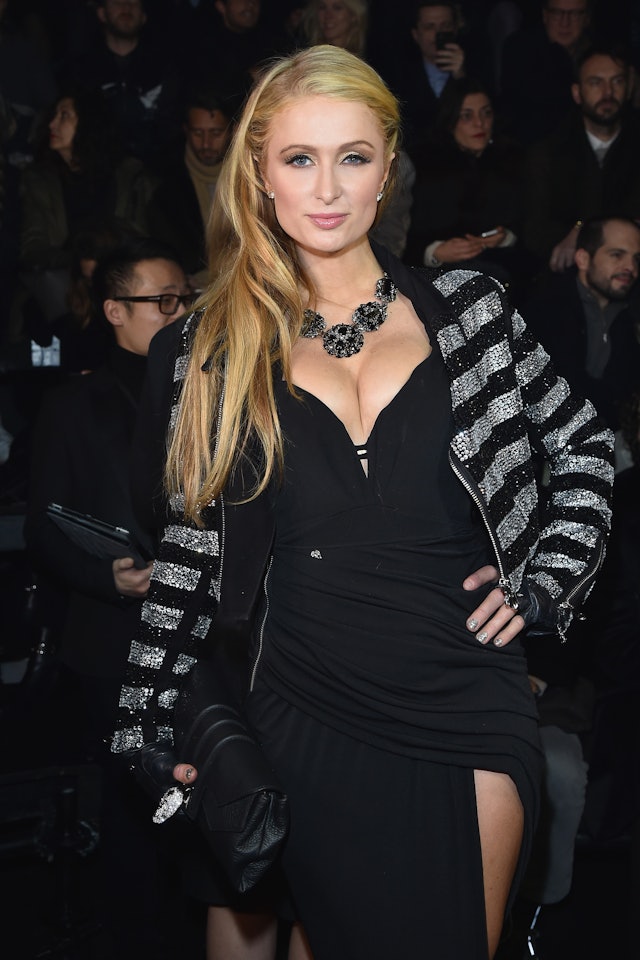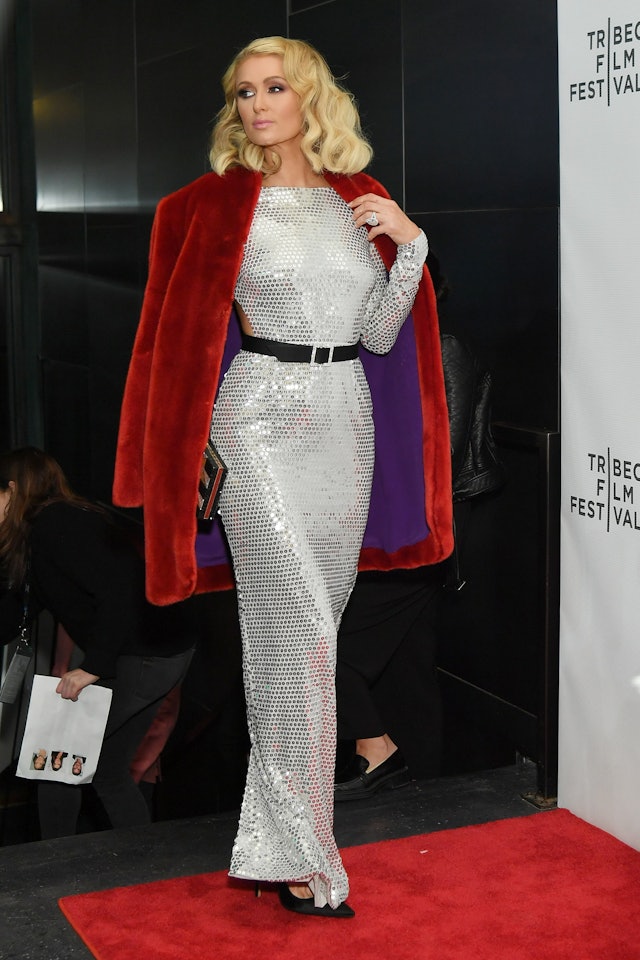 As for travel, the former Simple Life star said to skip the makeup and opt for going bare on-board.
"I never wear any makeup on planes, just moisturizer," she revealed. "Then I bring these face masks on the plane, I have one that's made of 24 carat gold and one that's made of crushed diamonds. I wear those for the whole plane journey and just let it soak in while I sleep."
If Hilton's skincare line isn't doing enough for your 2000's nostalgia, then Hilton's new clothing line with Boohoo may just do the trick. The former reality TV star co-designed all 70 pieces that are included in the collection, which ranges from maxi dresses to swimwear. And you better believe there's a whole lot of bling, metallics, hot pink, and various prints included.
But until you can get your hands on some skincare products or a piece (or five) from her new clothing line, there's always her trusty Twitter account, which is filled with gems to help you live your best life. On June 27, Hilton tweeted, "Never pass a mirror without looking in it."
And remember, as you're gazing into it, always say to yourself, "That's hot." Self-care 101, people.
Source: Read Full Article