Who Pays For Meghan Markle's Wardrobe? What We've All Been Wondering . . .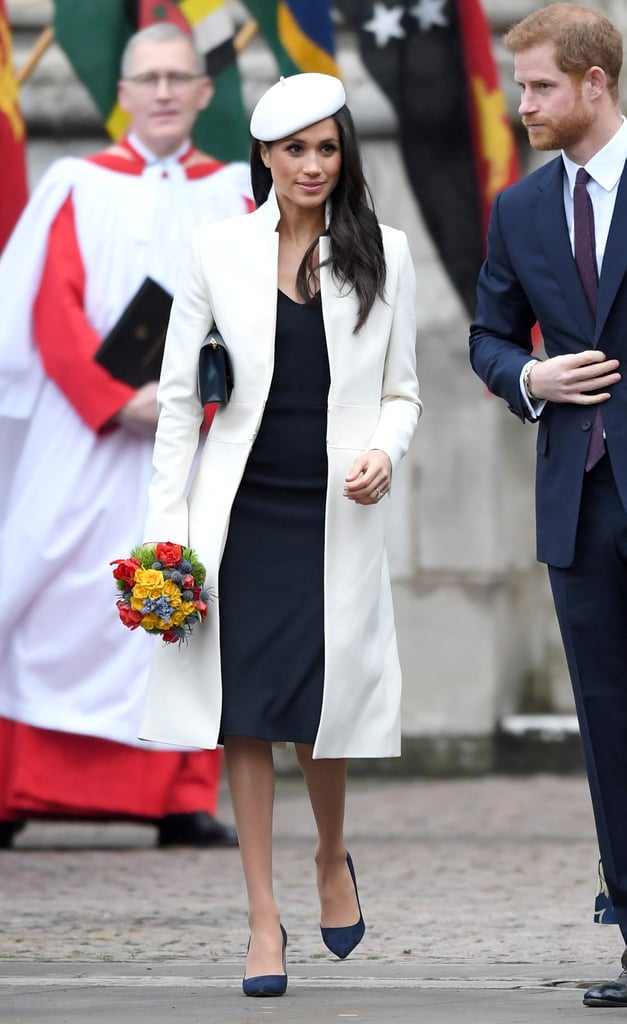 First came the sheer, embroidered, $78,000 Ralph & Russo gown Meghan Markle wore for her engagement photos, then her ever-impressive coat collection, and who could forget her iconic Philip Treacy London embellished headpiece from Christmas Day?! While the British royal has wowed us with each and every outfit she steps out in, we can only wonder who's footing the bill for these expensive items. And now, it appears we may have our answer.
According to People, both Meghan and Prince Harry were paying for their impressive wardrobe themselves, but now that the couple has said "I do," some things have changed. Meghan's clothing for official royal outings is paid for by the allowance that Prince Charles gives to Prince William, Kate Middleton, and Harry from his income, totaling around $28 million.
People also reports that Meghan's impressive wardrobe is paid for out of their own pockets and that royals do not accept designer clothes for free. For Kate, her assistant will "call in several options from designers. After they have chosen an outfit, the others are returned and the one that is worn is paid for," and it's believed Meghan has the same process.
Read on to see some of Meghan's most impressive looks. Then, gush over her street style that she's been wowing us with since 2013.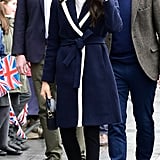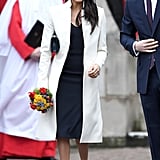 Source: Read Full Article