Rue's Malcolm X Shirt Has a Symbolic Meaning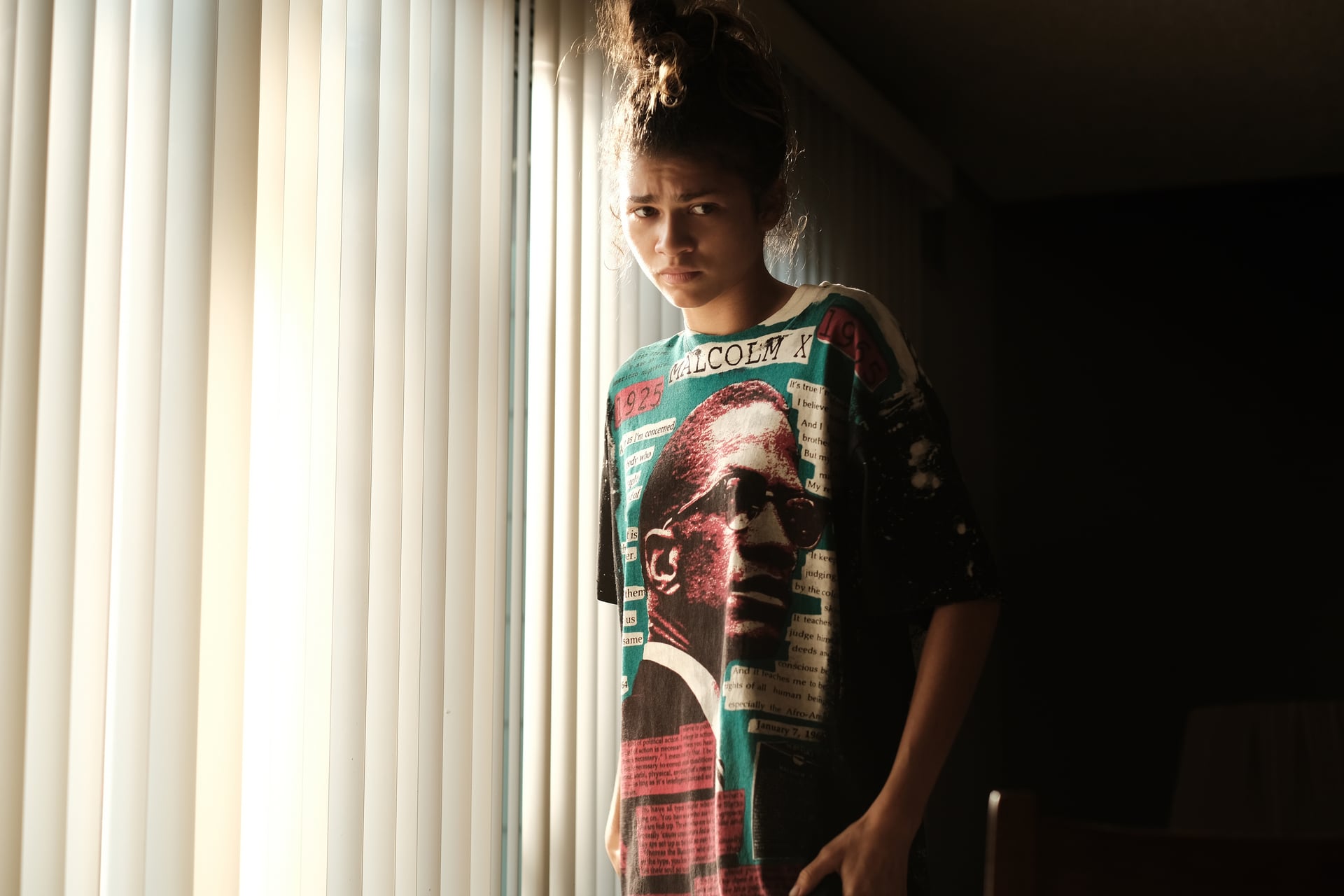 Another week, another sneaky "Euphoria" Easter egg hidden among the drama. During season two's sixth episode, Rue (Zendaya) wears an oversize Malcolm X graphic tee that fans on Twitter instantly clocked as a rare find hailing from the clothing brand Mosquitohead, but the sartorial choice isn't just a tribute to the late civil rights leader in honor of Black History Month — it's also a subtle callback to a past conversation Rue had with Ali (Colman Domingo).
To really appreciate this full-circle moment, let's rewind to the first of two "Euphoria" special episodes, "Trouble Don't Last Always," which aired in December 2020. While Rue and Ali converse over pancakes at a diner on Christmas Eve, Ali touches on Malcolm X's personal journey to effecting social change and how America was generally more receptive to Martin Luther King Jr.'s less radical methods. Rue nonchalantly replies, "Maybe I'll start a revolution like Malcolm X or something," which sets Ali off on a tangent about how much revolutions have, well, revolutionized though the years.
Source: Read Full Article