This Show Takes On The Challenge Of Finding A Sexy Gown In Plus Sizes
Shopping for bridesmaid dresses is often described as its own special kind of hell. With so much pressure to find the perfect look for the bride (not to mention so many styles and price points to contend with), it's easy to get overwhelmed. If you're looking for a plus size bridesmaid dress, it's even more difficult — but for the opposite reason. When it comes to bridal party attire, the options in plus are limited, and the plus size bridesmaid dresses that are available often pale in comparison to the offerings in sizes zero to 14. That's exactly the challenge that Michelle Barnes found herself up against when she needed to find a dress for her friend's wedding.
Enter Bridesmaid Upgrade, Bustle's video series that enlisted designers from across the country to help unhappy bridesmaids like Barnes upgrade their dresses into something they not only felt comfortable in — but felt beautiful, too. Barnes normally wears a size 20 or 22, so finding a dress that she loved was definitely a challenge. Her original bridesmaid dress, a burgundy Grecian-style maxi gown with an empire waist and blinged out belt, seemed like a good choice — at least on the hanger. However, once she put it on her plus size body, she realized that it encompassed everything she didn't like about plus size fashion.
"I didn't like that the first dress had no real shape to it," Barnes tells Bustle. "It wasn't form-fitting at all, it fit me like a big unfitted sheet."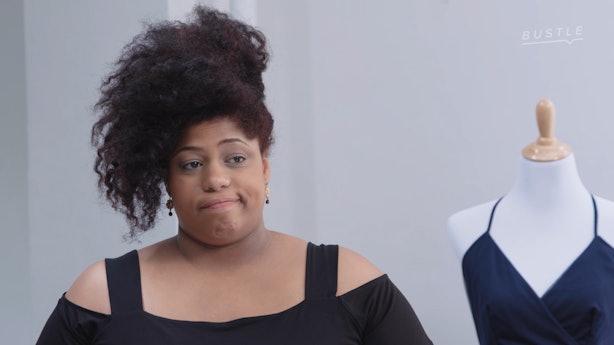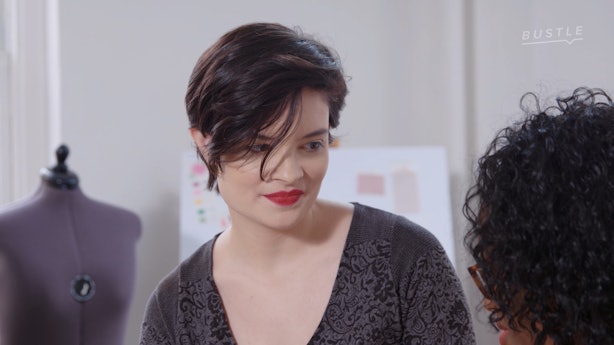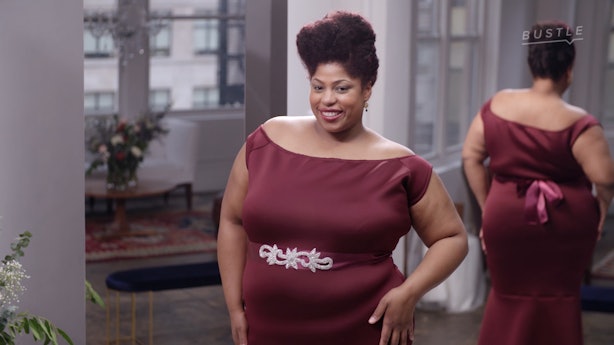 Was Dunn able to create a dress for Barnes that she felt more comfortable in? Is it possible to find a dress that both accentuates Barnes' plus size body, and fell in line with what her bride wanted? You'll have to check out Bridesmaid Upgrade to find out. For now, Barnes has one word of advice for all bridesmaid dress designers out there.
"I think that bridal designers should extend their size ranges," Barnes says. "And should also add more versatility. [They should start making] bridal sexy or bridal chic (as I'd like to refer to those styles), [the kind] more closely found in straight size bridal gowns."
Watch Bustle's new show, Bridesmaid Upgrade, to find out. Episode 1 is available now on Facebook, with new episodes airing every Tuesday!
Source: Read Full Article