The Ultimate Guide To Finding The Best Sunglasses for Your Face Shape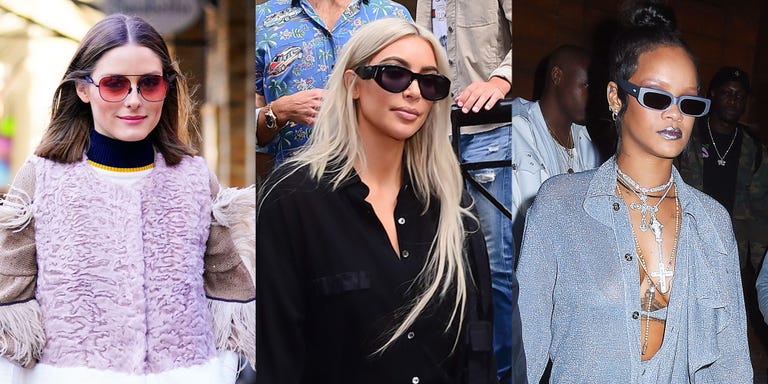 It's the summer of sunnies—and if they're not already your most valued accessory, you probably haven't found the right shape yet. With so many options, it can be tricky to narrow down which will look the best on you. Whether your face is round, oval, heart-shaped, or square, there's a pair of shades suitable for everyone. Click through to find (and shop) the best sunglass fit for your face shape, inspired by the celebs who've mastered the looks best.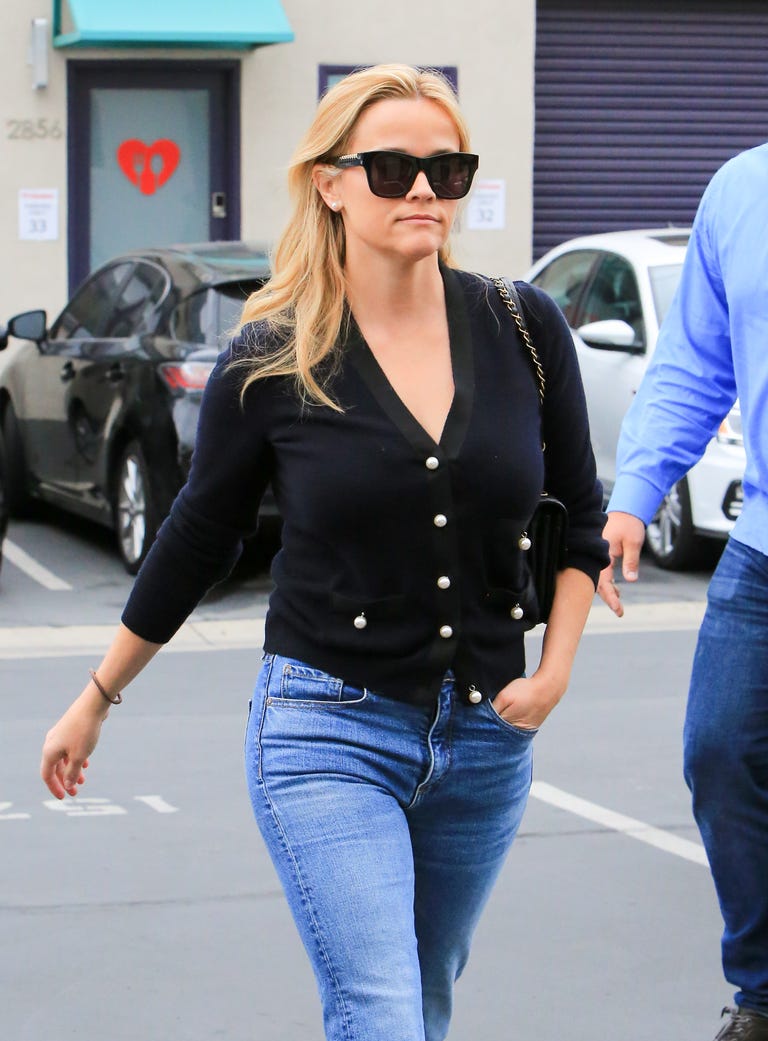 Square-shaped frames help play down the top width of the face and draw a straighter-edge illusion.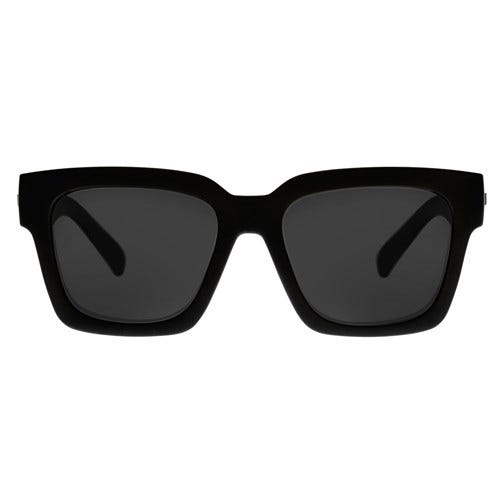 Le Specs glasses, $69, shopbop.com.
SHOP NOW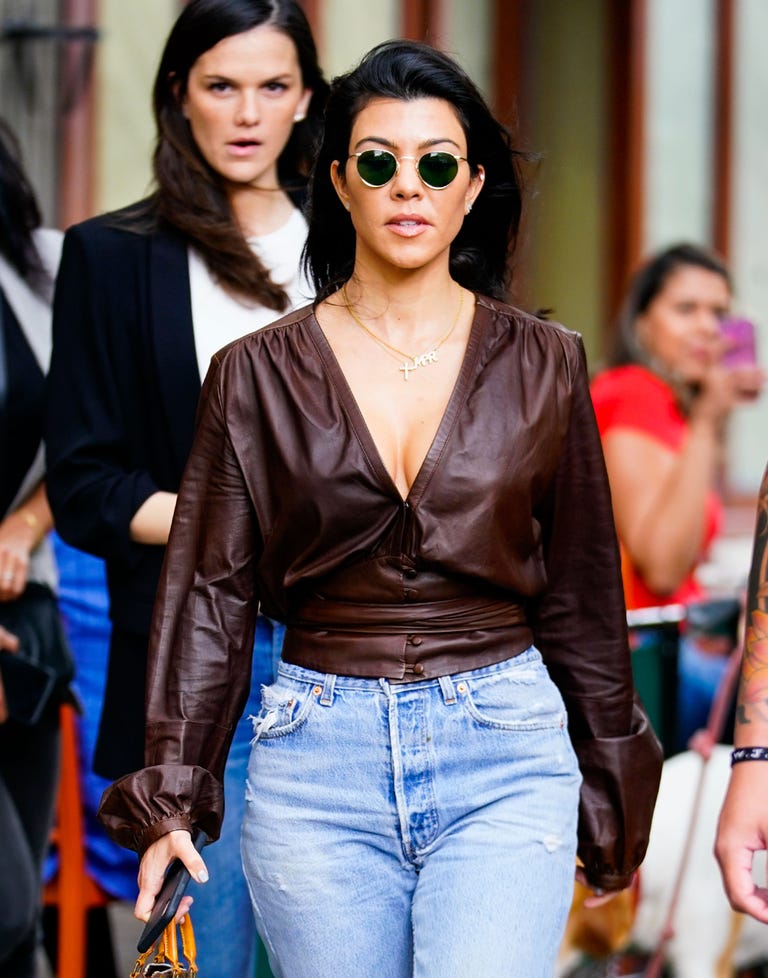 Kourtney Kardashian found a pair of small round glasses that sit in the perfect position for her face shape—right above the cheek, and right below the brow bone.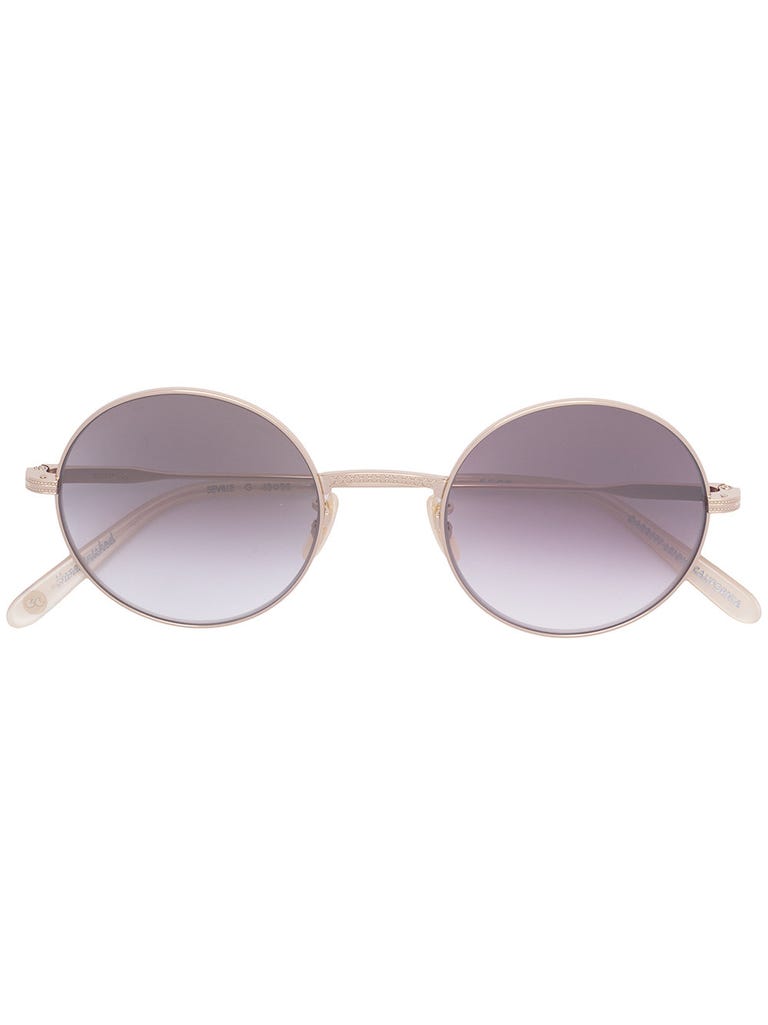 Garett Leight sunglasses, $420, farfetch.com.
SHOP NOW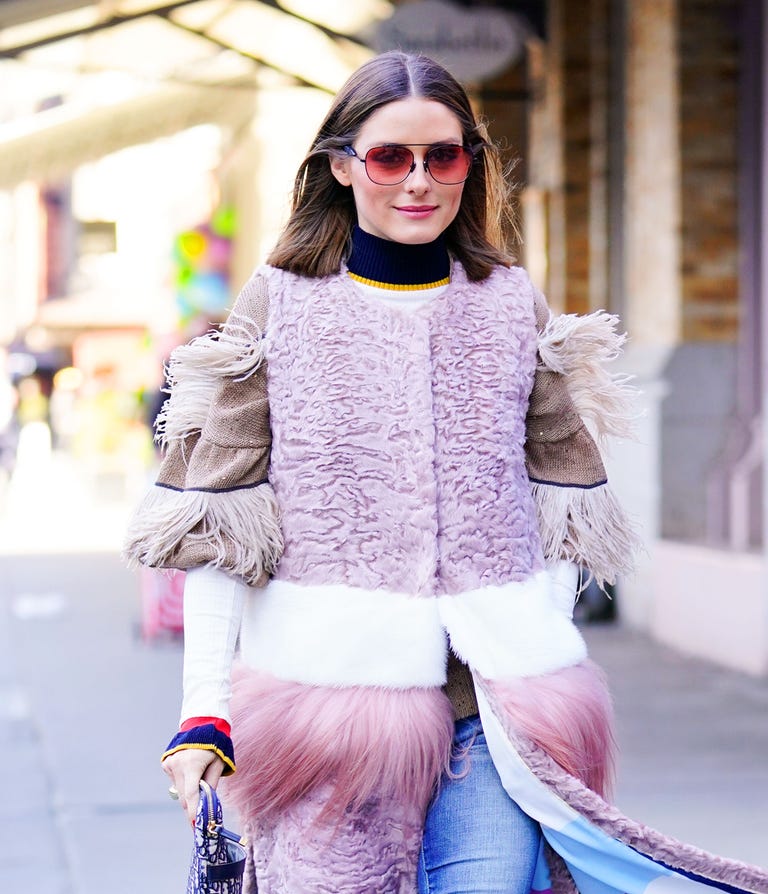 Light colored lenses, like Olivia Palermo's pink tinted frames, draw attention to the shades while also highlighting the focal points of your face.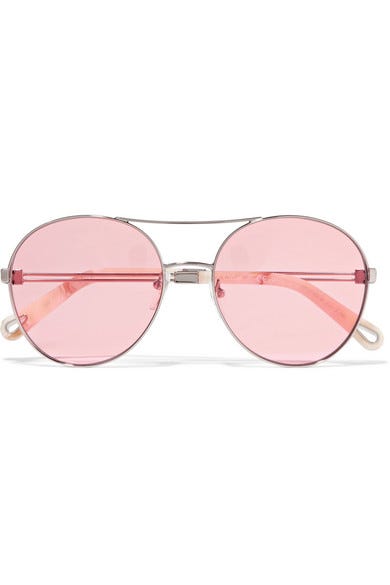 Chloé aviator sunglasses, $375, net-a-porter.com.
SHOP NOW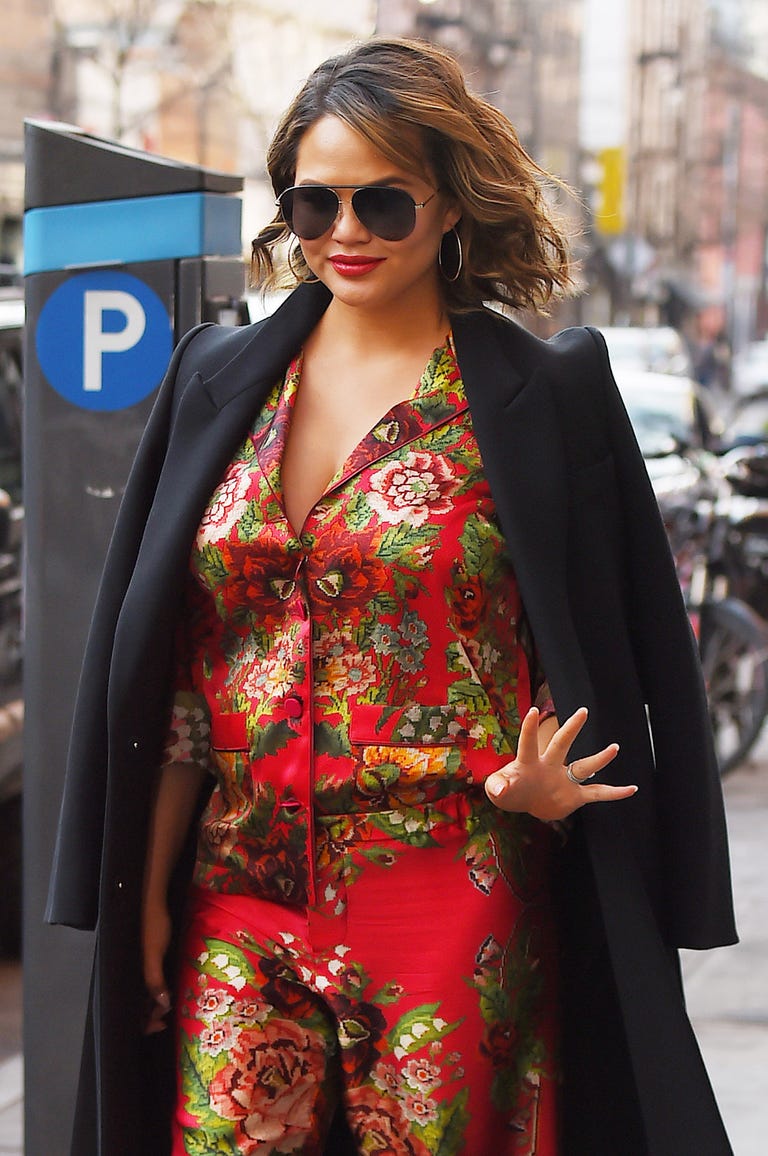 The bigger the better, as Chrissy Teigen demonstrates with her oversized frames. Aviators make a good frame for round-shaped faces as they help balance the face.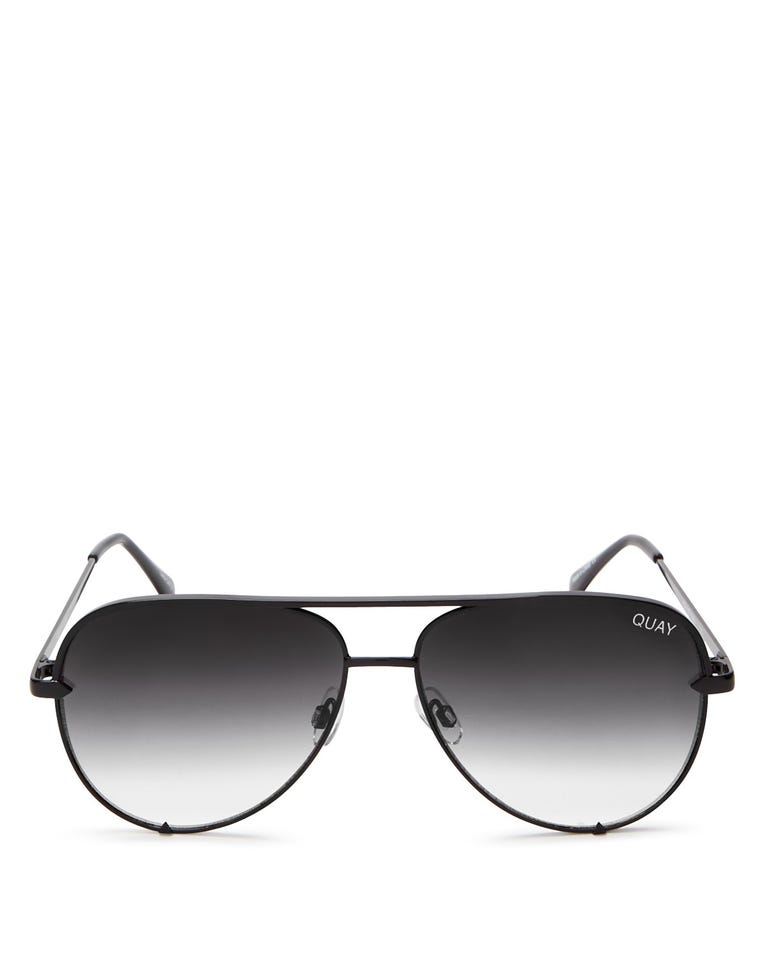 Quay Australia aviators, $65, bloomingdales.com.
SHOP NOW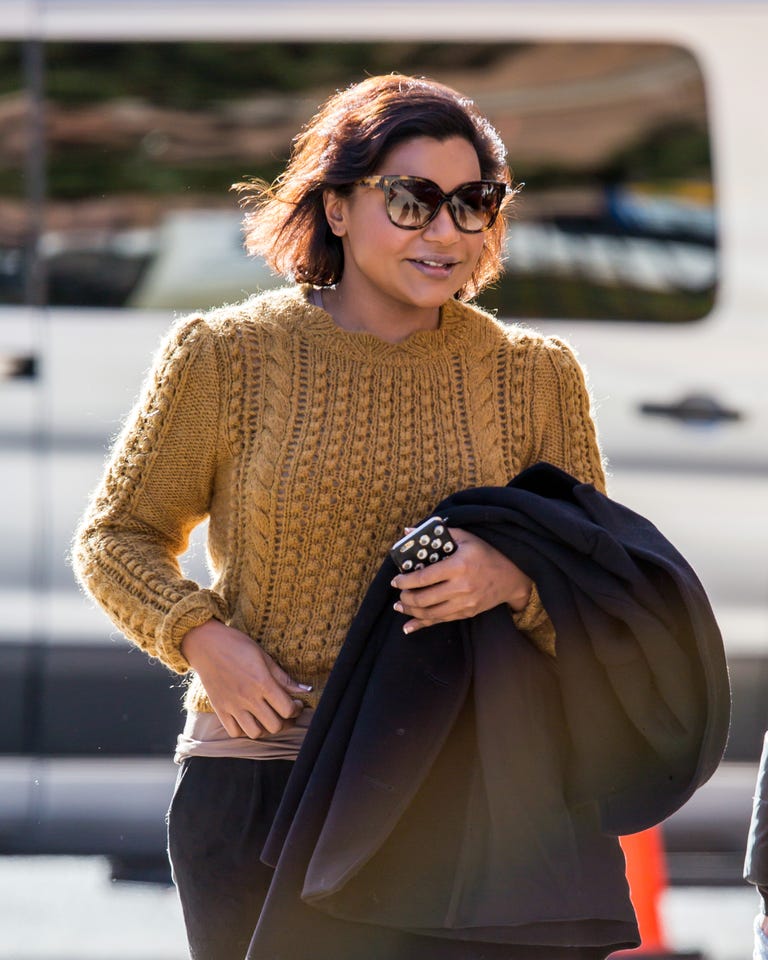 A thick, pointed cat-eye gives the face a lifted effect. Mindy Kaling's chic tortoise glasses accentuate the curve of a round face shape.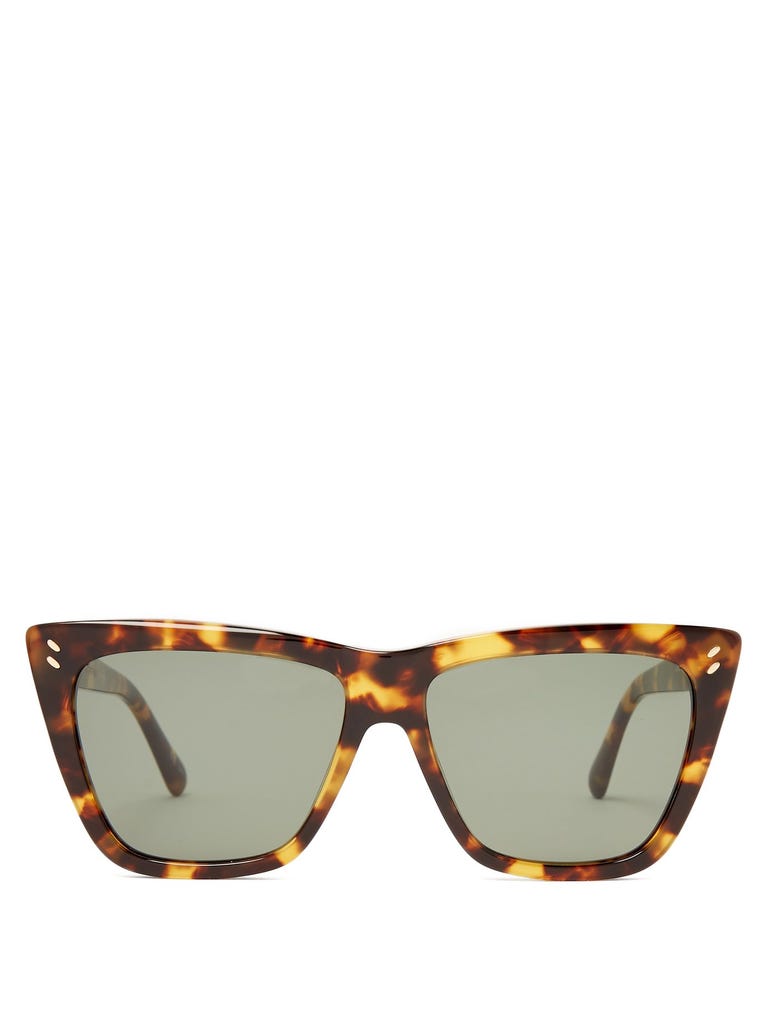 Stella McCartney tortoise glasses, $255, matchesfashion.com.
SHOP NOW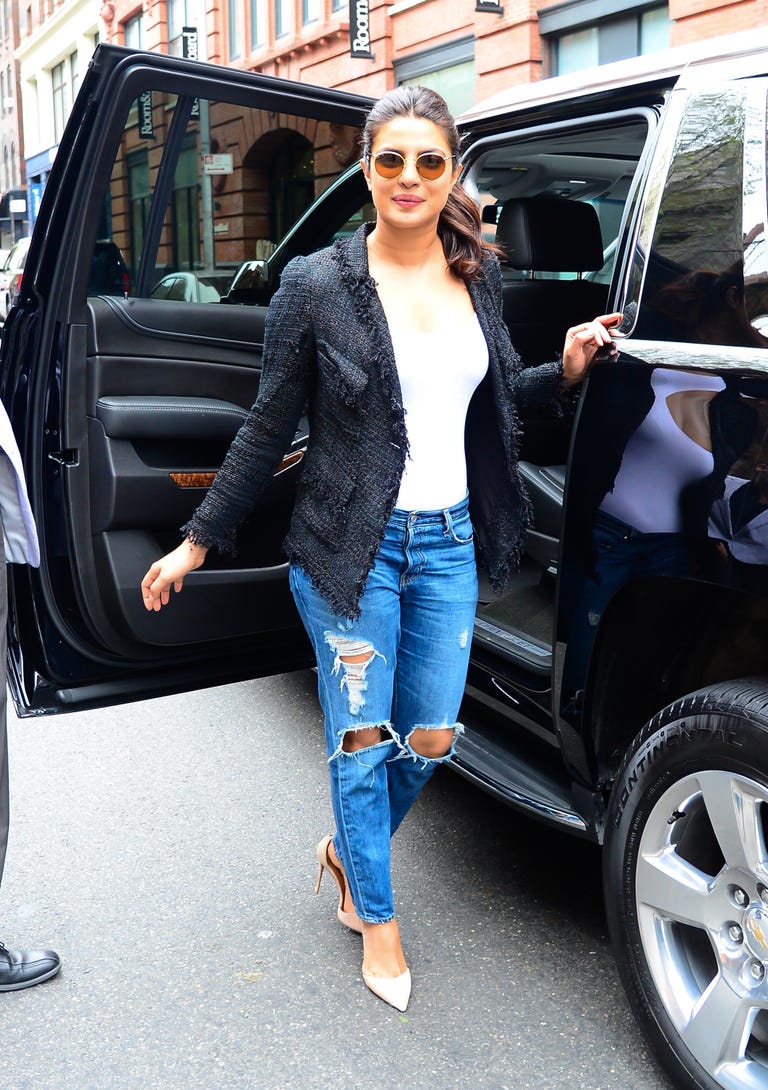 Sometimes mimicking your face shape with the frame of your sunglasses works best, as demonstrated by Priyanka Chopra.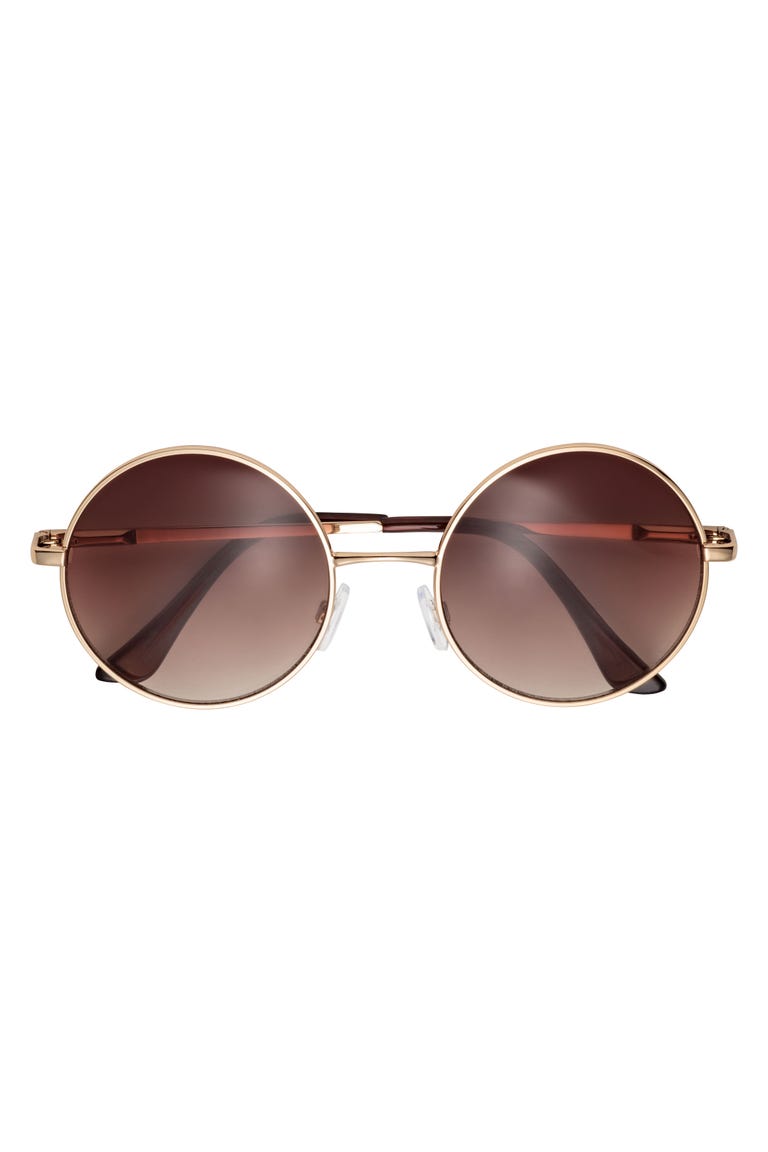 H&M glasses, $10, hm.com.
SHOP NOW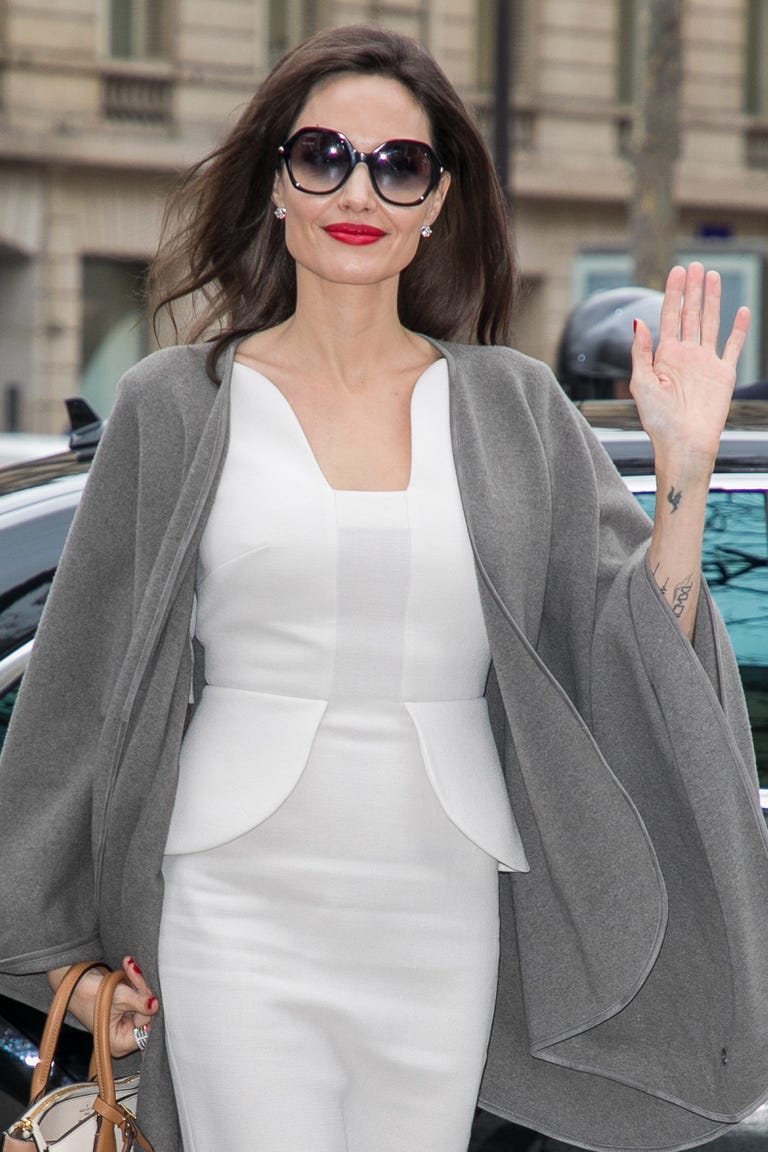 Angelina Jolie demonstrates how to complement the angles of a square face with an oversized pair of sunglasses that combine a round and square frame in one.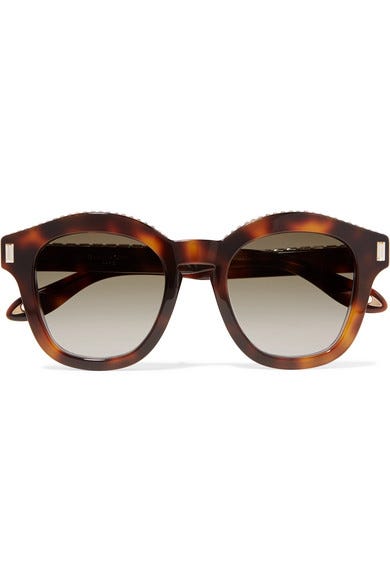 Givenchy tortoise glasses, $545, net-a-porter.com.
SHOP NOW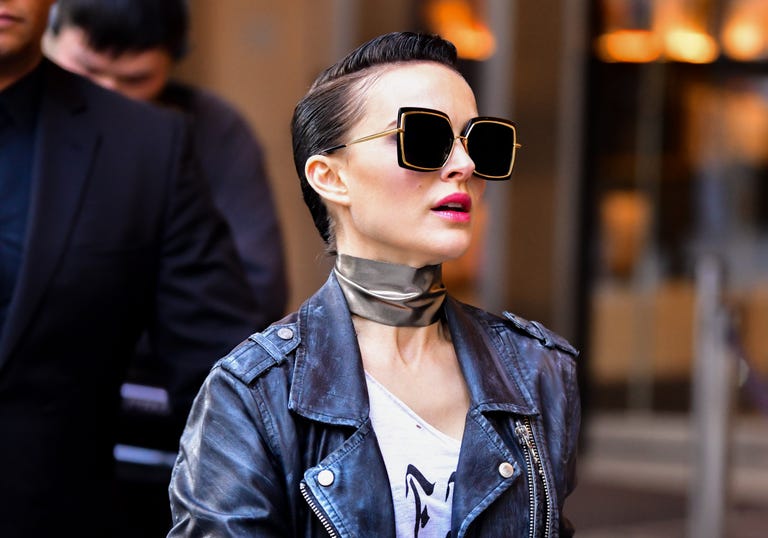 Oversized glasses rest on the face and change the entire top-to-bottom ratio, widening out the top and giving a more balanced effect.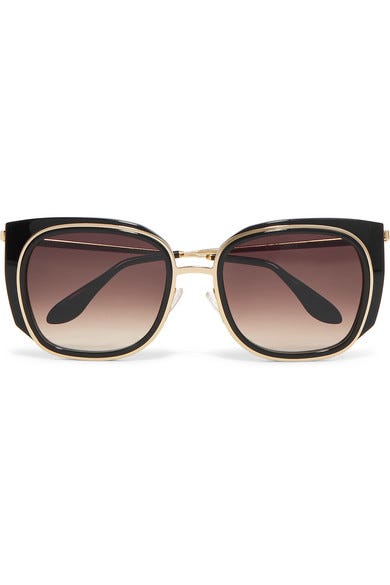 Thierry Lasry glasses, $485, net-a-porter.com.
SHOP NOW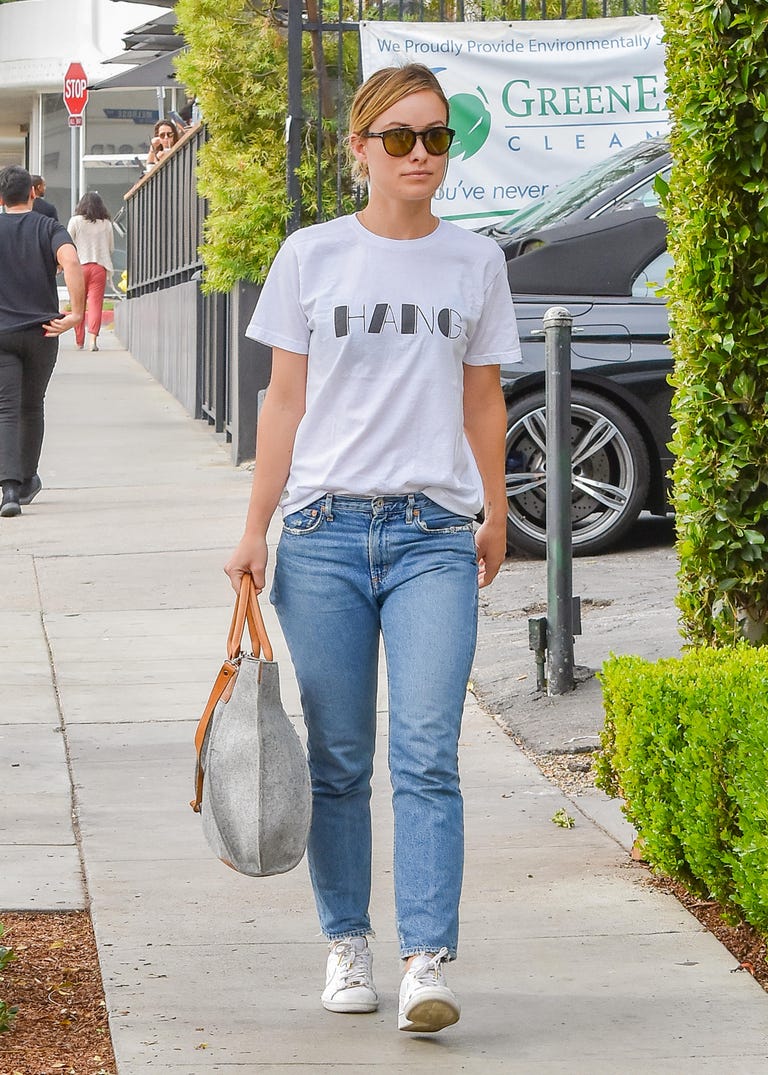 Wayfarers, especially with a curved bar, help balance the jawline of square faces.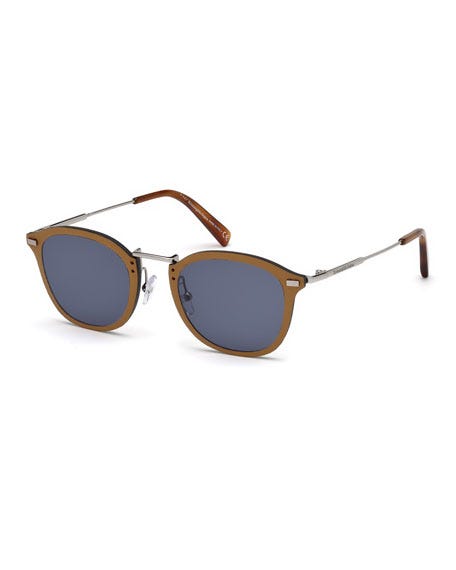 Ermenegildo Zenga wayfarers, $440, neimanmarcus.com.
SHOP NOW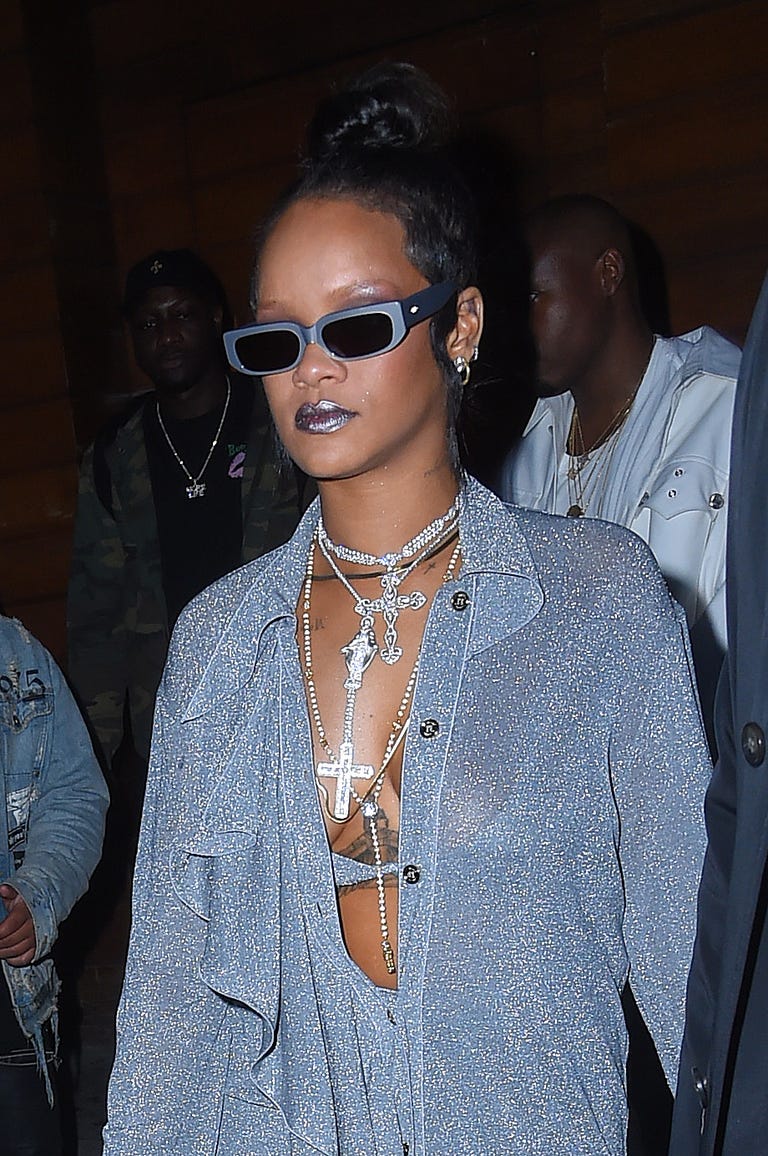 Small, angular frames accentuate the high cheekbones typically common on people with oval faces.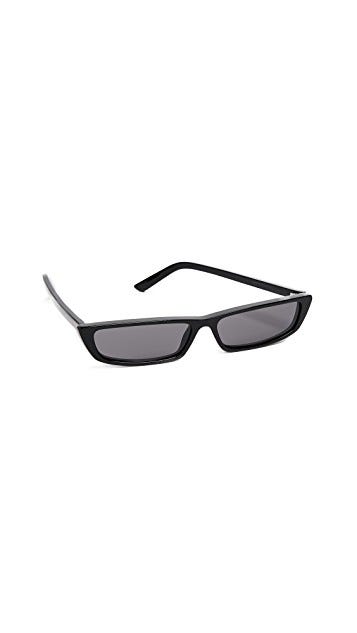 Balenciaga square sunnies, $495, modaoperandi.com.
SHOP NOW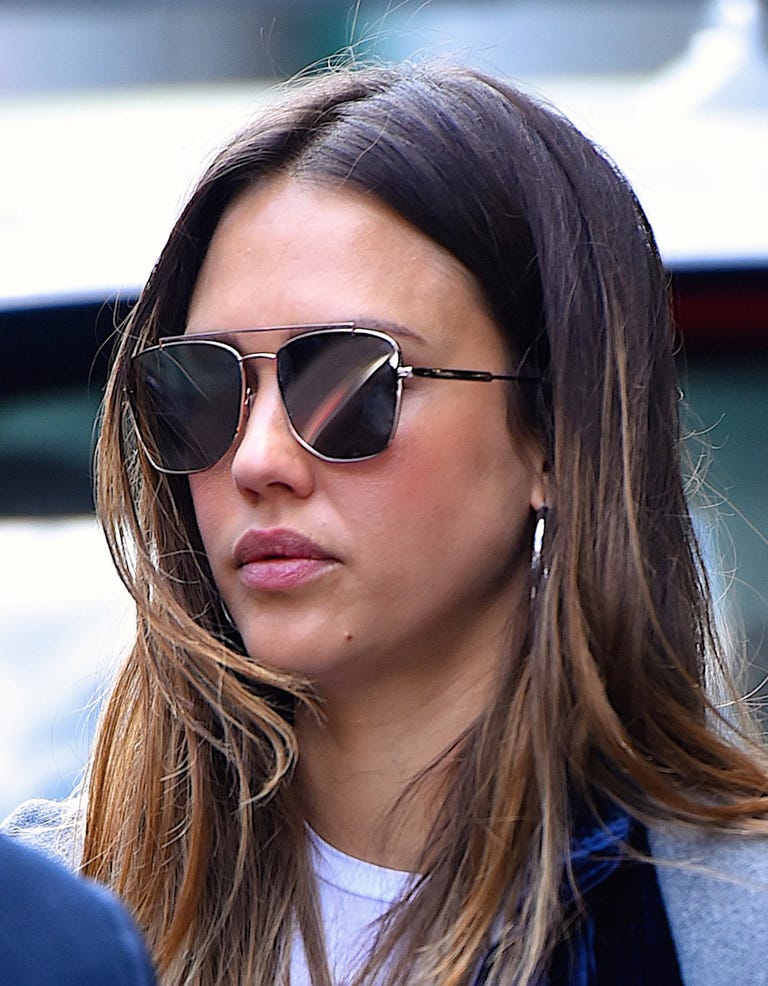 Luckily, people with oval faces can pull off most frame shapes. These square-round hybrid shaped shades keep the face proportioned.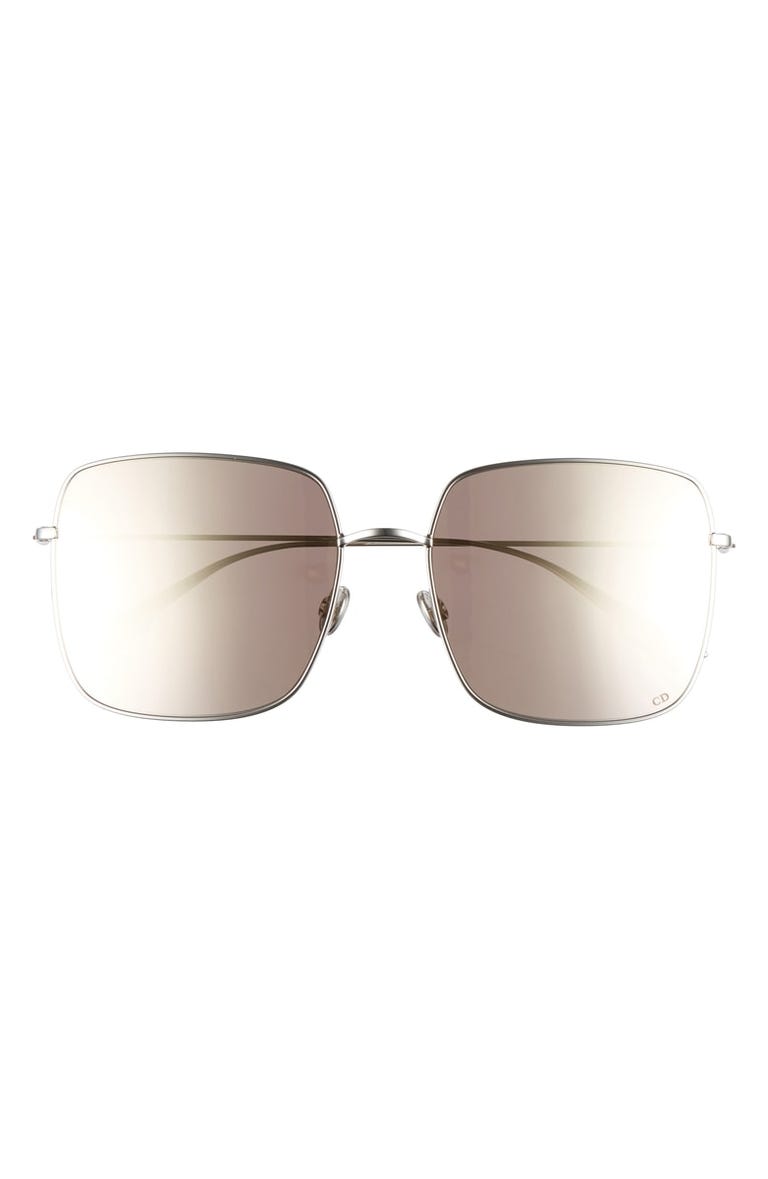 Dior square sunglasses, $440, nordstrom.com.
SHOP NOW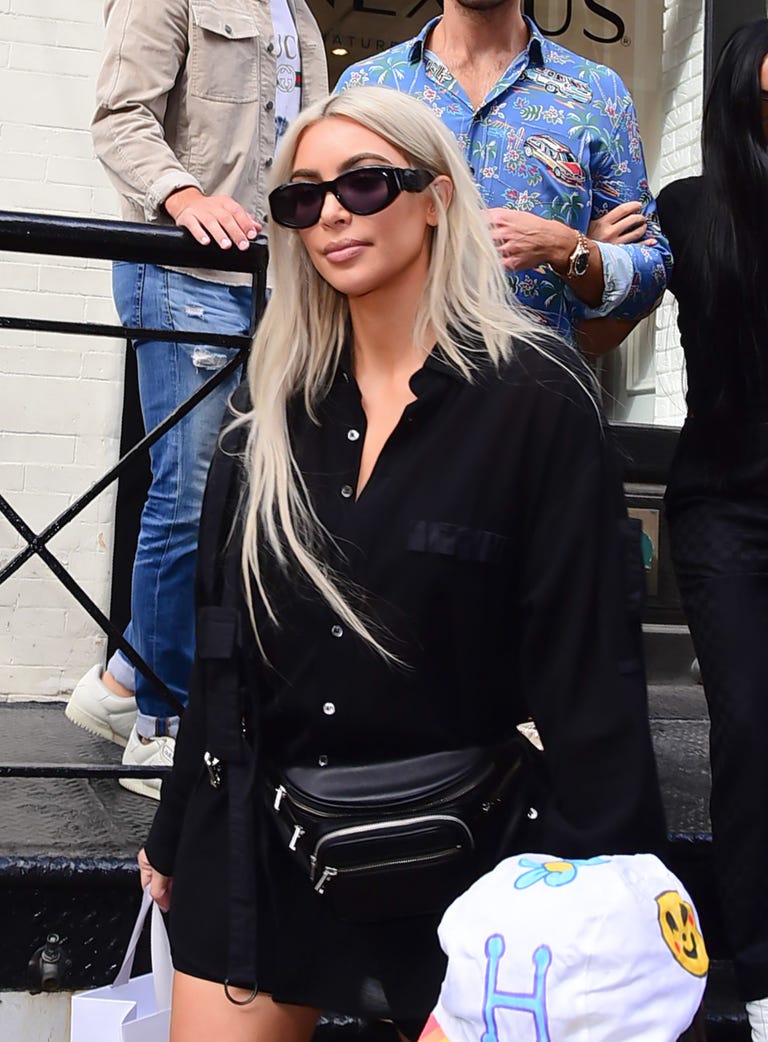 Rectangular frames help balance the vertical of an oval face.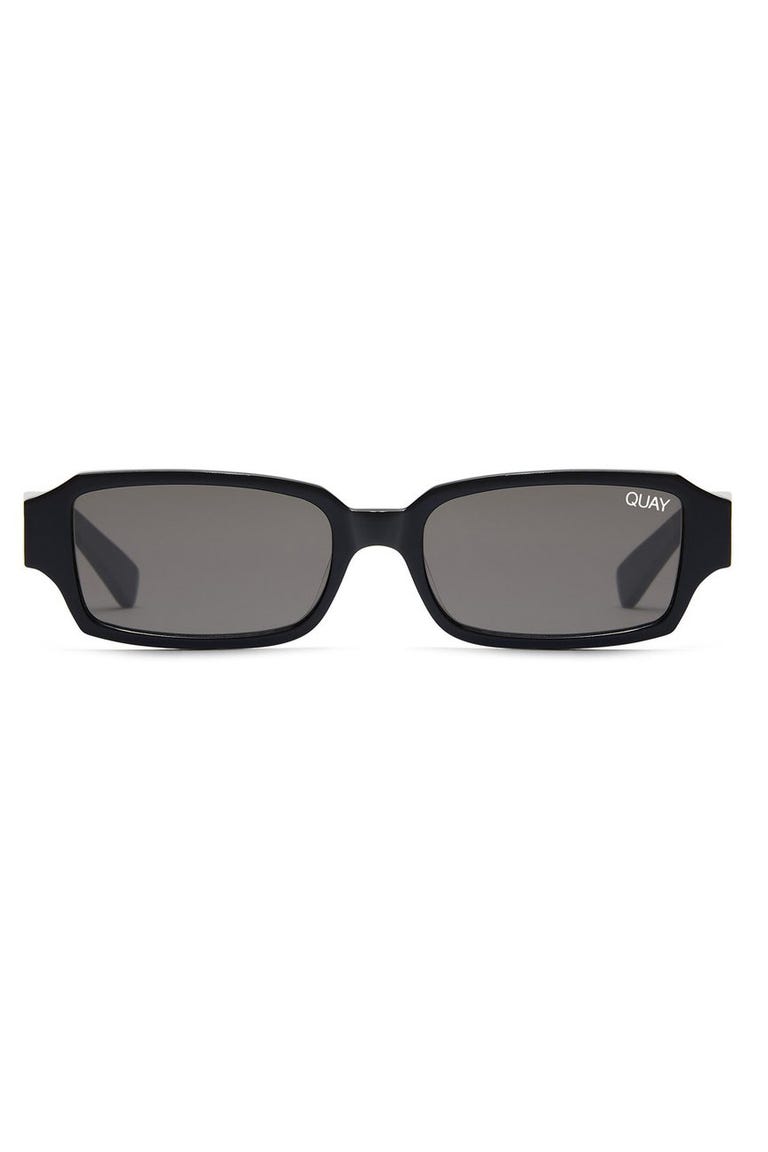 Quay sunglasses, $55, quayaustralia.com.
SHOP NOW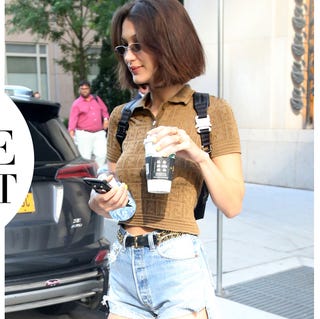 Source: Read Full Article