Victoria Beckham's Outfit at the Royal Wedding? Oh Baby, It Was Posh
Victoria Beckham's Outfit at the Royal Wedding? Oh Baby, It Was Posh

Back in April, Victoria Beckham confirmed that she had been invited to Prince Harry and Meghan Markle's wedding, and we immediately started obsessing over what she would be wearing to the event. While we knew that the British designer unfortunately wouldn't be creating Meghan's dress, we couldn't help but be excited at the idea that the Beckhams would be at another royal wedding. Needless to say, Victoria didn't disappoint.
For the special occasion, the mom of four wore a dark navy midi dress, which she accessorized with a birdcage veil hat and bright red pumps. Of course, Meghan and Harry's big day was always going to be quite different from Kate and William's. This time around, Victoria didn't have to dress a baby bump (she was expecting Harper when the Duke and Duchess of Cambridge got married), but she did have to wear a very specific outfit consisting of a modest day dress and a hat.
Read on to get a closer look at her very posh outfit.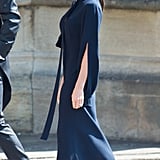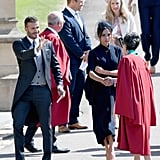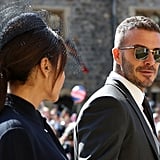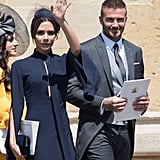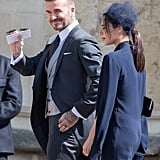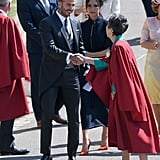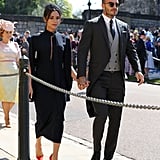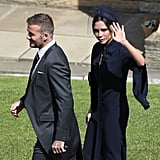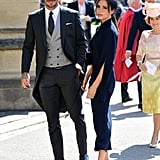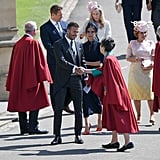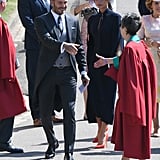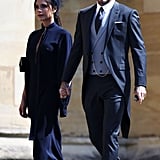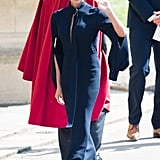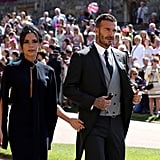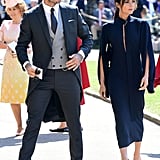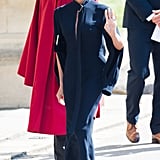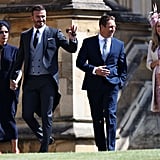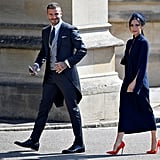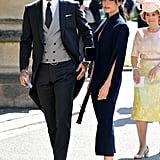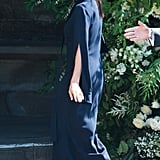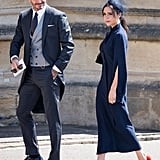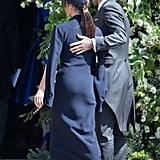 Source: Read Full Article