West Side Story's Costume Designer On Bringing New Meaning to the Remake's Wardrobe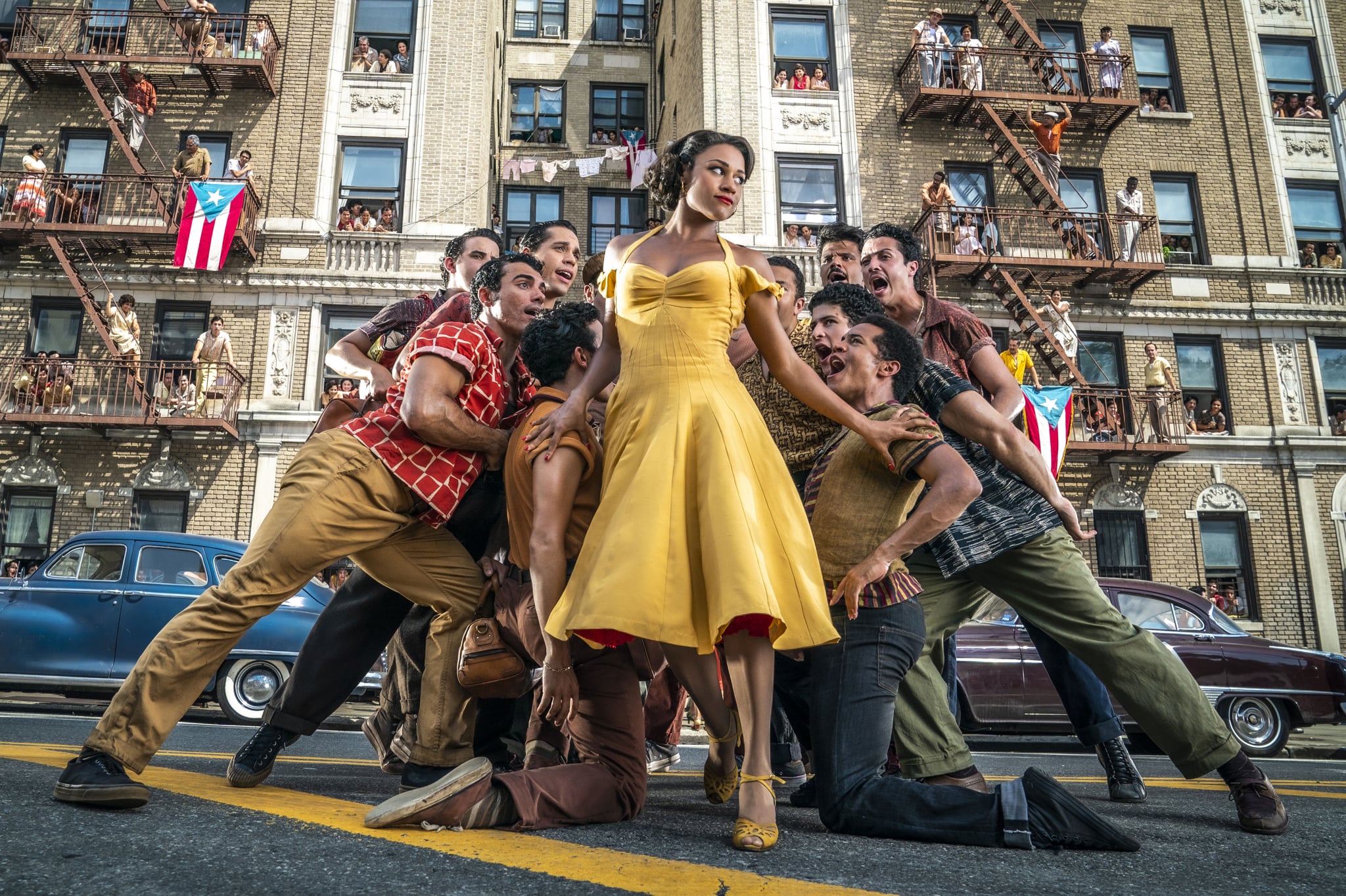 After more than six decades since its original release on Broadway, Steven Spielberg's West Side Story hit theaters on Dec. 10. Set in 1957 New York City, the Romeo-and-Juliet-inspired remake, tells the story of two rival gangs — the Sharks, a Latinx group who migrated from Puerto Rico; and the Jets, a Caucasian group from New York City. The story follows the conflict associated with the two over their fight to claim territory, mixed in with a forbidden love story between Puerto Rican born Maria (Rachel Zegler) and New Yorker, Tony (Ansel Eglort).
Costuming, designed by Tony Award-winning designer Paul Tazewell, known for his work in Hamilton, In the Heights, The Color Purple, found the experience honorable and inspiring. "It blew my mind that I would even have the opportunity to approach designing West Side Story," Tazewell told POPSUGAR. "Because it's so beloved, the musical as a broadway, and then the 1961 film, pressure was a great understatement. It was a challenge for me to create a design that would inspire a new kind of reaction.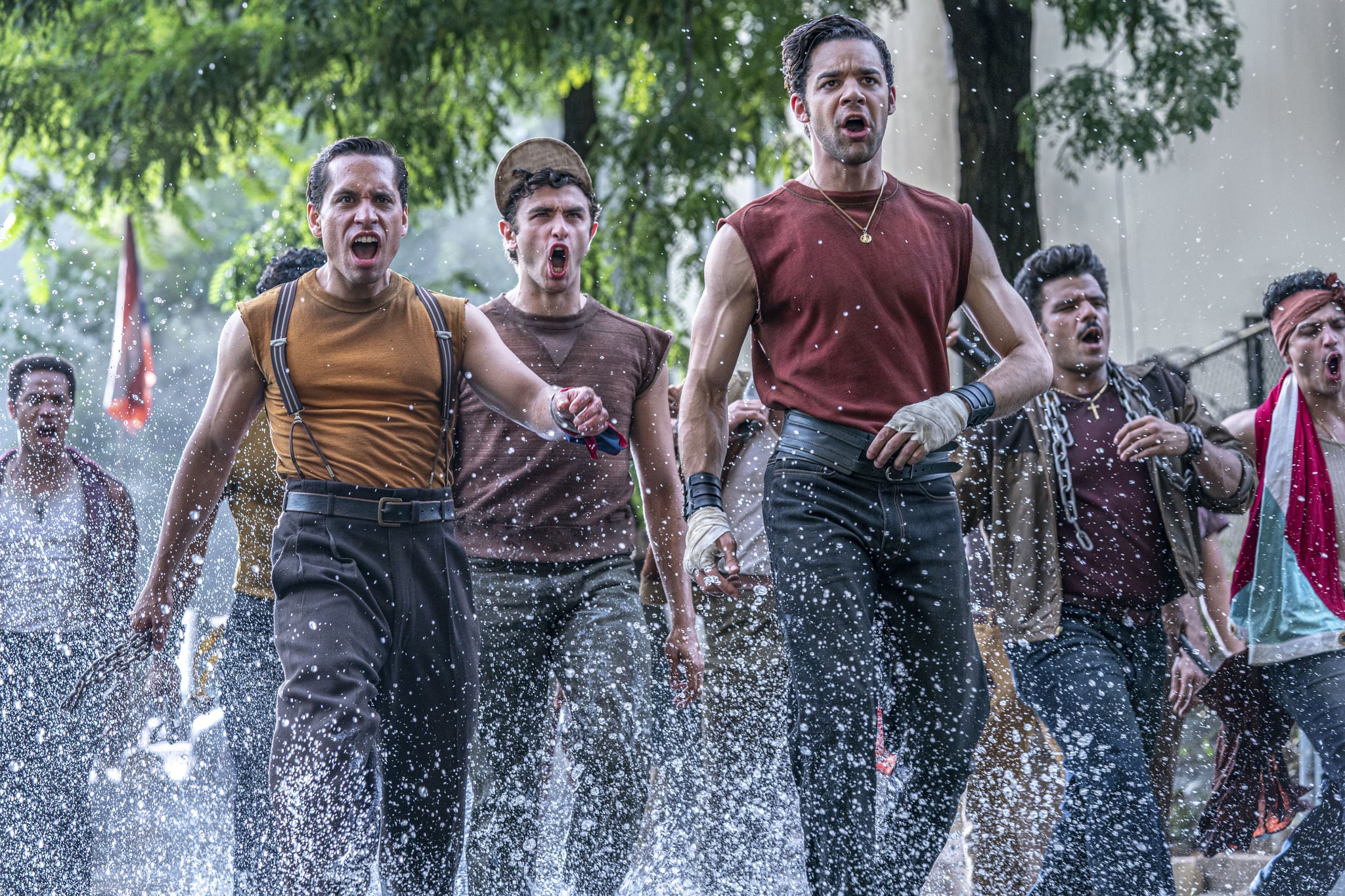 Irene Sharaff, the costume designer for the original 1957 Broadway production created iconic looks that are in our collective psyche. And I wanted to create that same kind of iconic look but with a new vision." The goal of the new vision was to recognize the years that have transpired since it was originally conceived and to support Spielberg's specific storytelling in this version.
To do this, Tazewell started his research with photographs. "For me, it doesn't matter what the production or film is, I go directly to those sources that will be indicated for whatever year and culture that the story is explored in," Tazewell explained. His research involved a deep look at photographer Bruce Davidson, who inserted himself into 1950s New York City gang community. "I wanted to make sure I got a very authentic look for the gang that felt like New York and not a Hollywood version of New York. I also found tons of images of demolished period cars and started playing with the color that had rusted and faded." It was those colors and images of New York City that Tazewell closed in on to create sketches that would pop out in a field of grey, steel, and concrete.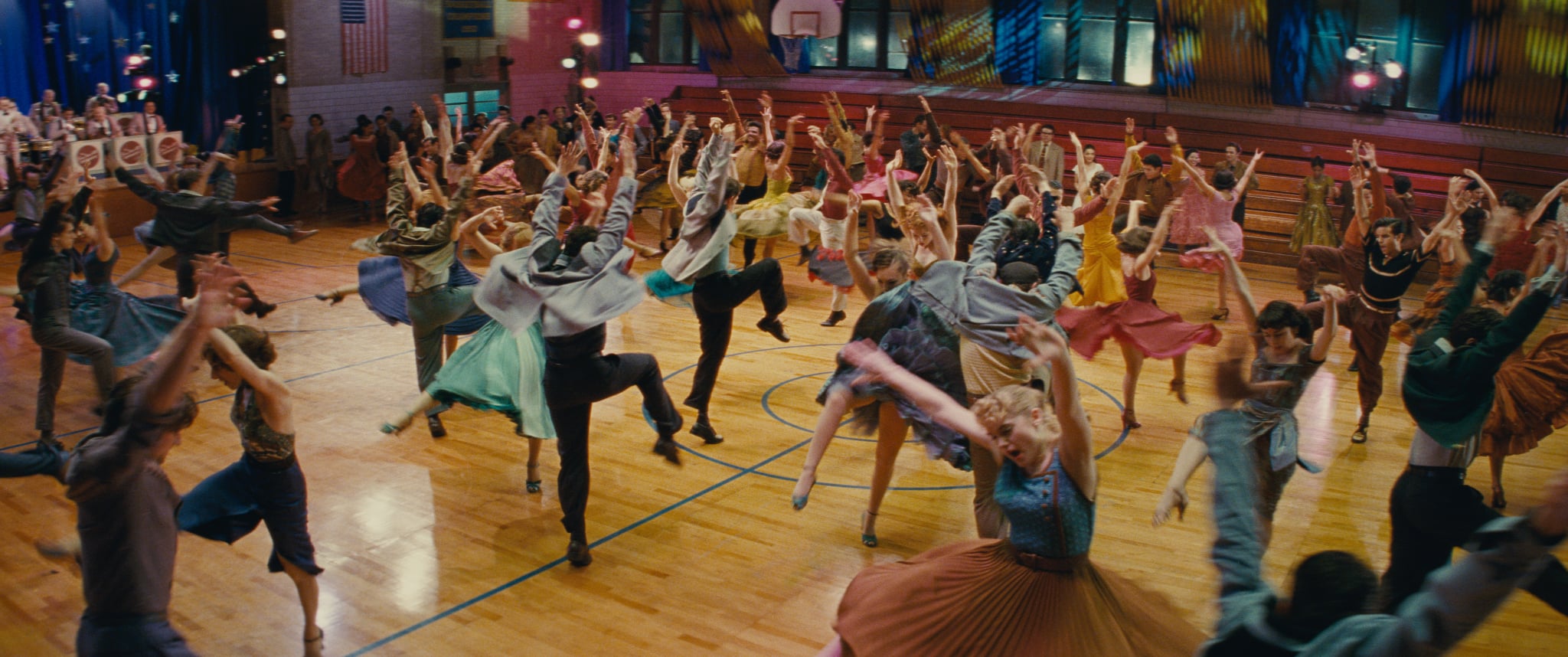 For the Sharks, Tazewell focused on dressing the gang in the best clothes in their wardrobes. "The Sharks migrated from Puerto Rico, looking to recreate their lives and make life new," he shared. "They were people who were holding jobs, creating families and their lifestyles were somewhat formal because of their connection to the Catholic church." For that he chose tailored pants, shoes that were a bit broken in, and a warmer color palette that he felt was more indicative of where they had come from and what they wanted to do in New York. "It was very important to me to focus on the clothing choices Black and Brown people wear to fit into not just American culture, but a large dominance of Caucasian-American culture. I wanted to be respectful of the migrating Latinx community and how they were working to fit in at that time."
The Sharks were styled more formally to be more aspirational that the Jets, dressing out of a kind of self-respect, and out of respect for their new community. Whereas the Jets had a certain casualness that's reflective of being an American in New York City. For that, the Jets were styled in blue denim for the majority of the film to appeal to that kind of traditional American fashion.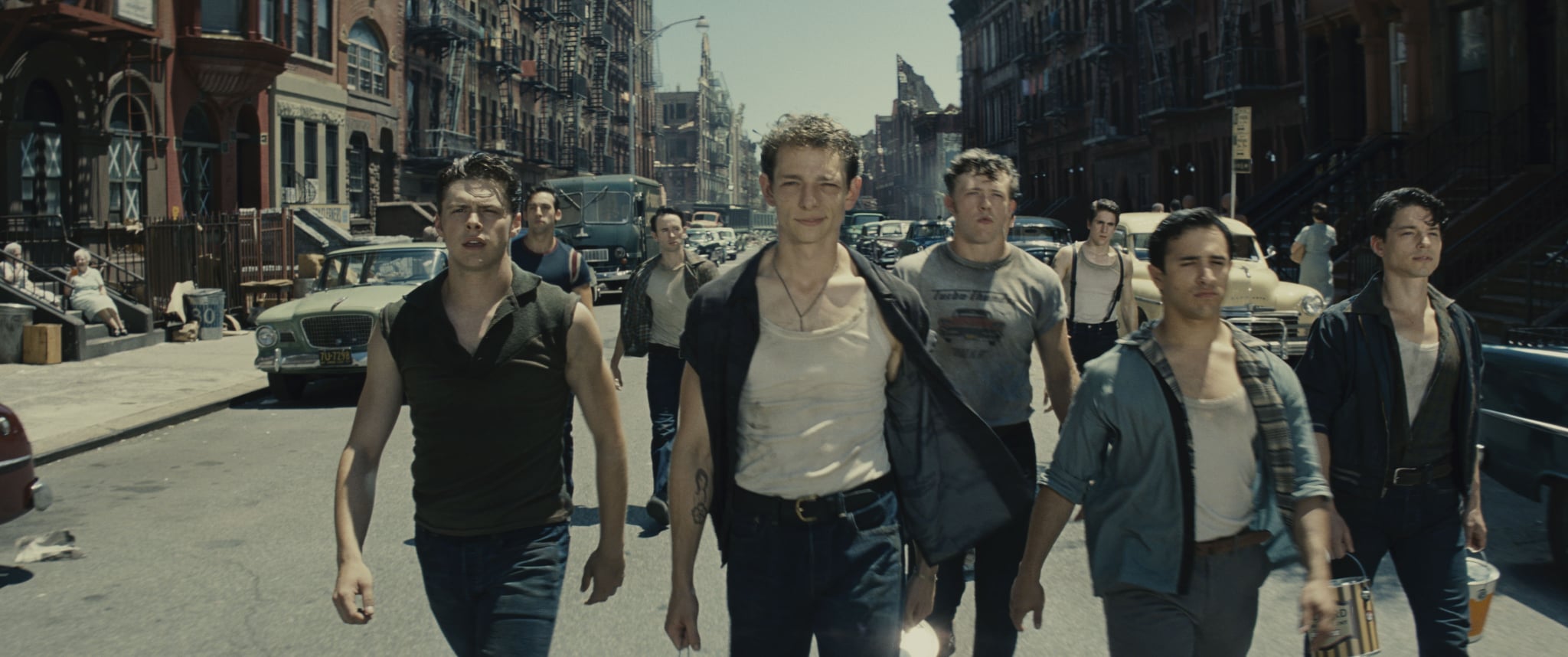 Of highest importance, Tazewell was tasked to make clothing that would move in a way that would do the show's choreography justice. "With this production, because it's a musical full of singing and dancing, we ended up custom-making a significant amount of clothing so that the clothing could move in a certain way that the choreography was dictating. It was a really specific ask and things that we wouldn't necessarily be able to find in rental houses." For assistance, Tazewell had a close team of 10-15 customers, shoppers, assistants, and illustrators that worked directly with him. Outside of that, countless creatives came together all over New York City to help dress the 400-500 extras and primary characters.
The differences between the 1957 original broadway, 1961 film remake, and 2021 version, Tazewell said, lies in the silhouettes. "In my research I looked for photos that were indicative of what people were actually purchasing in stores, what was available to them, and most importantly — I explored the idea of how people hold onto clothes for years," Tazewell told POPSUGAR. "Older people, like Valentina (Rita Moreno) are set in their look and style and continue it for years to come. So a lot of the fashion choices I made were reflective of 10 years back (1947) married to the variety and realism for the streets of New York City, something the first two versions didn't necessarily have."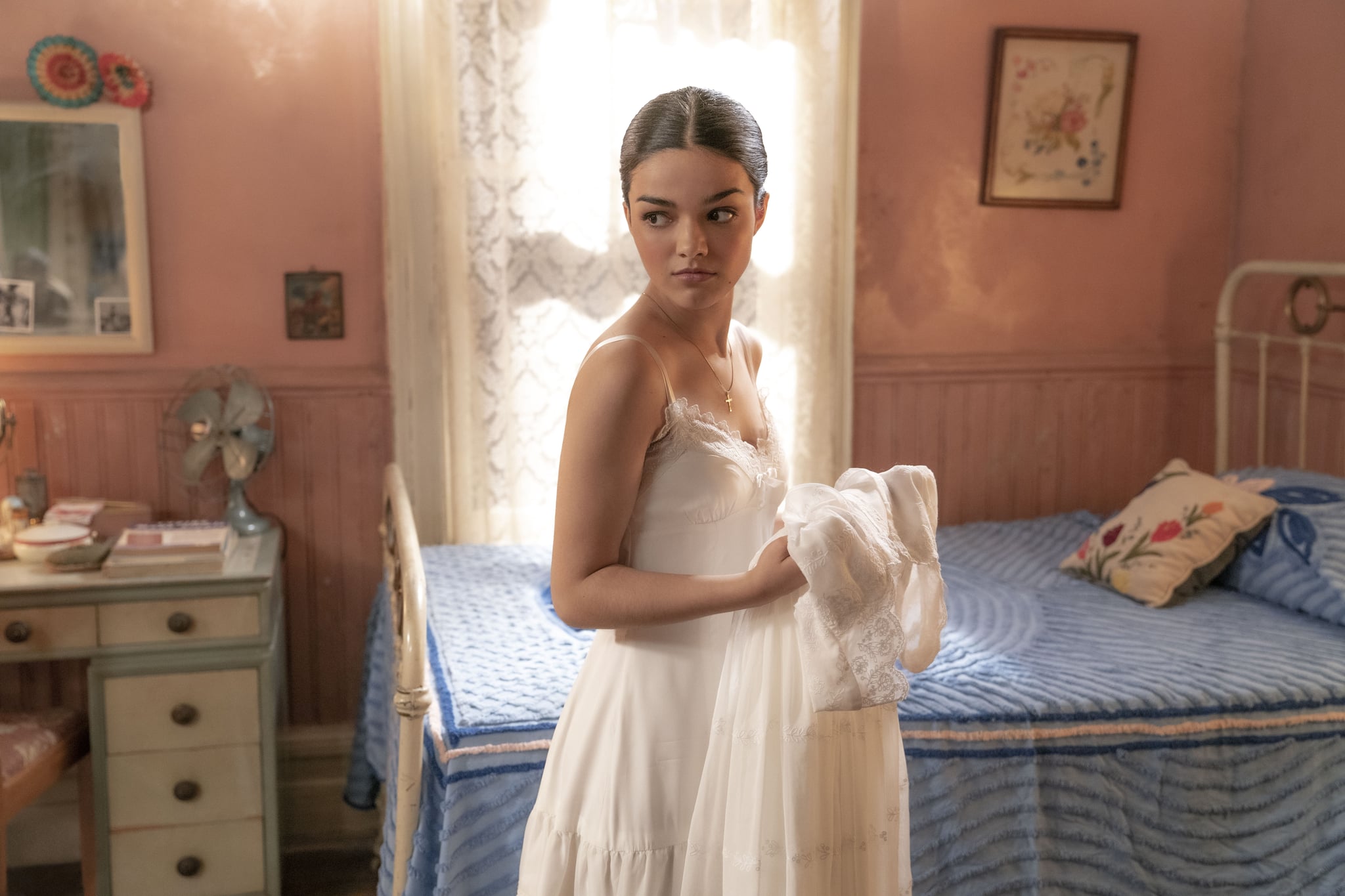 As for Tazewell's favorite scene, the designer referenced "America": "It was so joyous to see the ensemble dance their hearts out and to make their mark. To see that lush color and how it represented the energy at that moment and hope for a better future was beautiful." Not only was the dancing symbolic of hope, but so too was Anita's flowing yellow dress. "Anita is the sun. All her energy radiates and seeps onto everyone around her, bringing them hope as well."
As for the audience, Tazewell's wish for viewers is to walk away with an understanding of both cultures and the roles of racism in America. "It comes from my own experience and knowledge of my parents, my grandparents, my great grandparents, and what it's like for Brown people and Black people to migrate," he reflected. "It's the moving into areas where they are looking for a new and better life and the human aspiration (read: hope) that comes with that."
Source: Read Full Article