The world just got a preview of Meghan Markle's wardrobe for the year
It hasn't taken Meghan Markle long to "bags" Givenchy as her go-to designer (sorry, Kate, but in fairness you have Alexander McQueen sewn up).
Meghan, the Duchess of Sussex (left), wearing Givenchy, with the Queen last month.
On Sunday, the world scored a glimpse at the Duchess of Sussex's wardrobe for the coming year when the French house, which created her wedding gown, staged its latest runway show in Paris at the start of couture week. The show was dedicated to the house's founder, Hubert de Givenchy, who died in March at age 91.
Given the Duchess of Sussex's clear penchant for nudes and pinks, as well as bateau necklines, here are some of the looks that Meghan may call in from the Givenchy show, possibly with a tweak here or there to adhere to royal protocol.
For formal occasions
This one is a little bit Game of Thrones but has the neckline and palette the Duchess loves.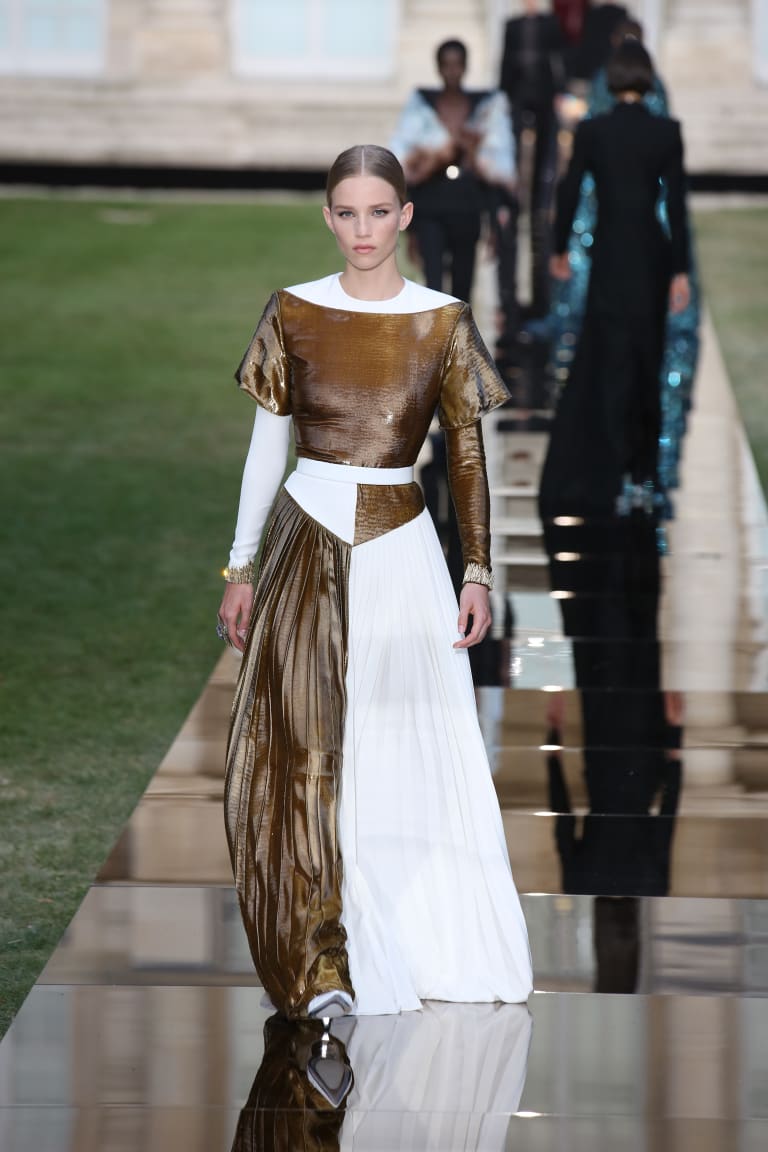 A model wears a dress by Givenchy during couture week on Sunday.
Another bateau! And also with the skinny belt that Meghan is single-handedly reviving as a fashion trend.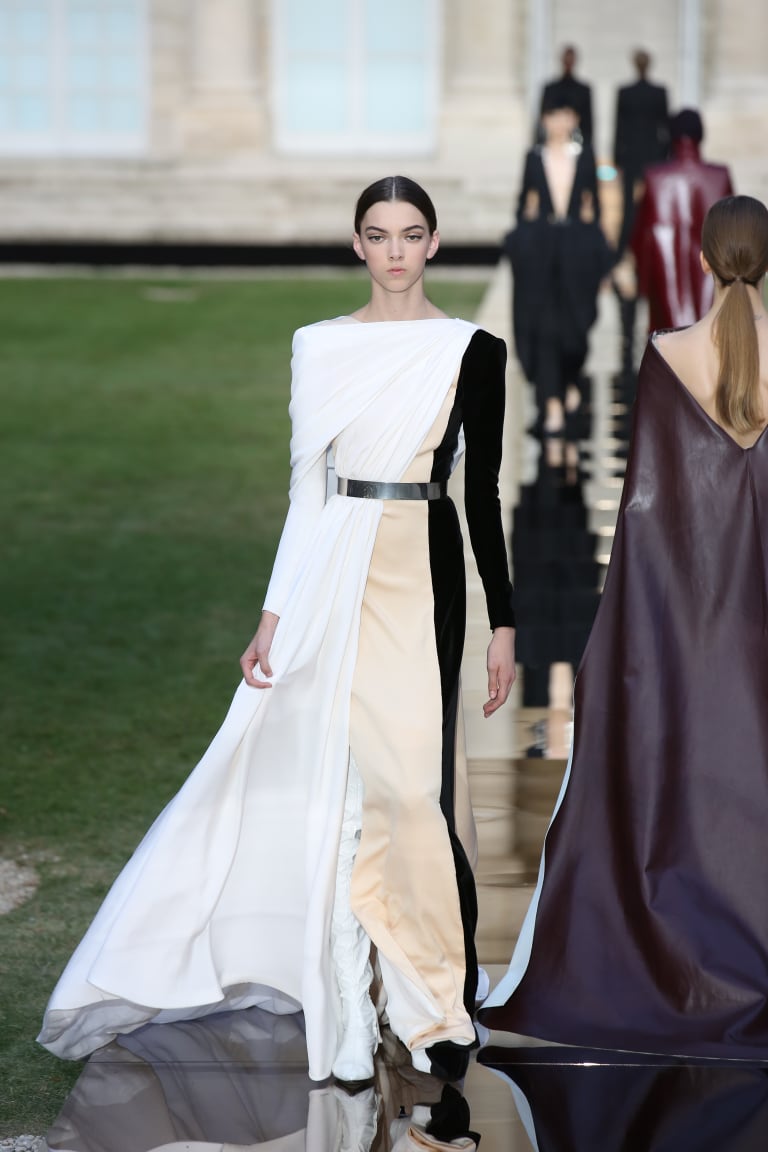 The show featured several dresses with the Duchess of Sussex's favourite neckline.
This ticks so many royal black tie event boxes my Sharpie has run out of ink.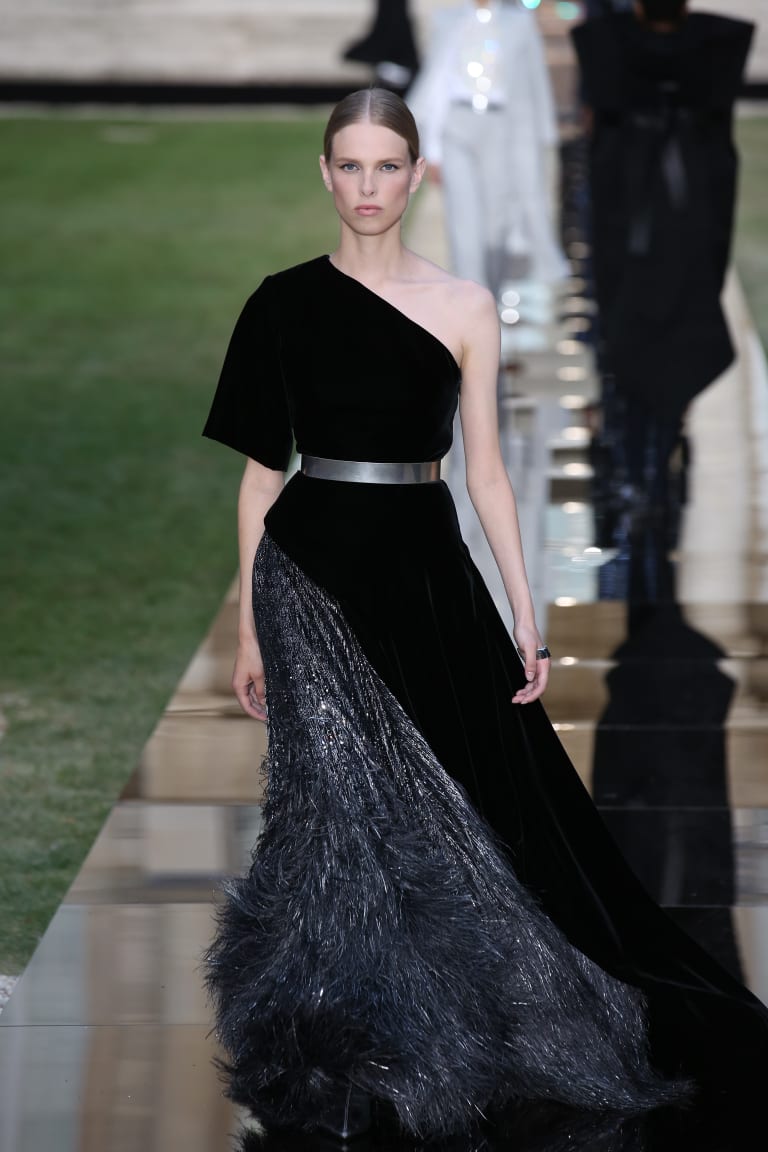 A dress fit for a duchess.
For the royal tour
This coat would pair back well with the Akubra's the royal couple received as a wedding gift from Australia (as well as a donation to the Invictus Games). Ignore the cleavage here and focus on the trench. Add to cart!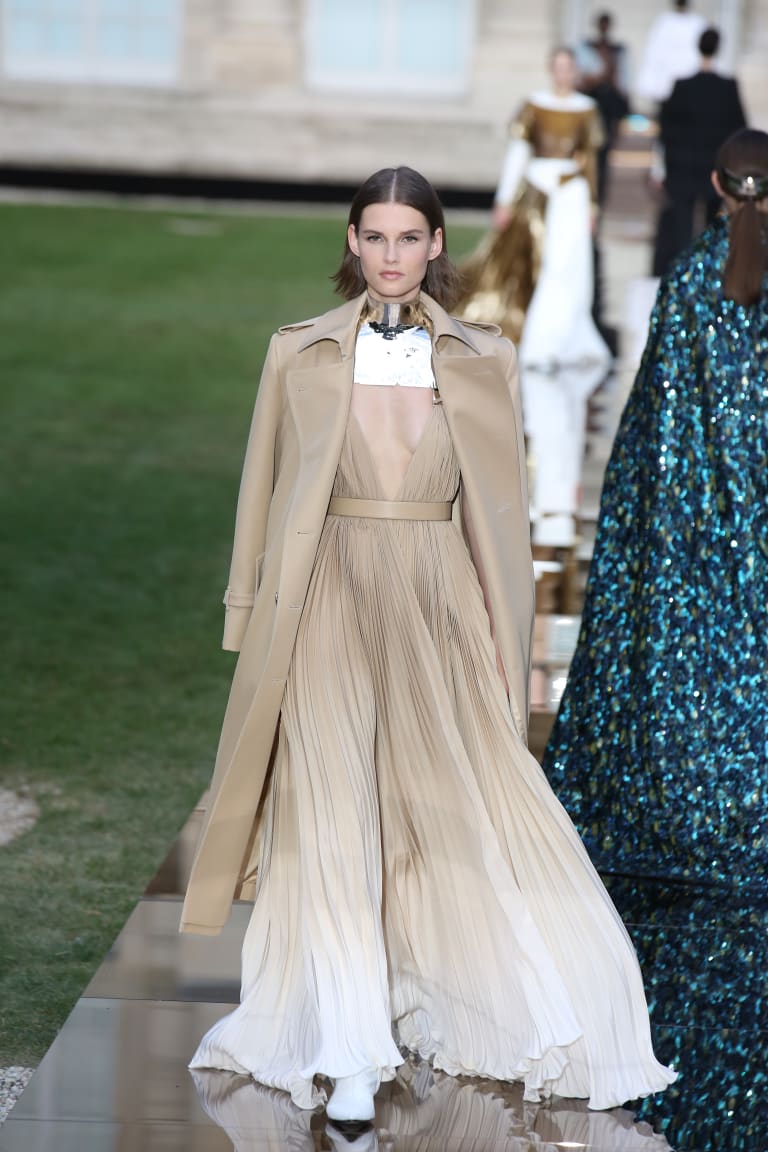 This trench is going straight to the royal closet.
When you're having a pants mood
Meghan stunned traditionalists when she stepped out (gasp!) wearing pants (gasp!) to a royal engagement (gasp!) at night (biggest gasp!). She hasn't been spotted in slacks for a while but it's only a matter of time.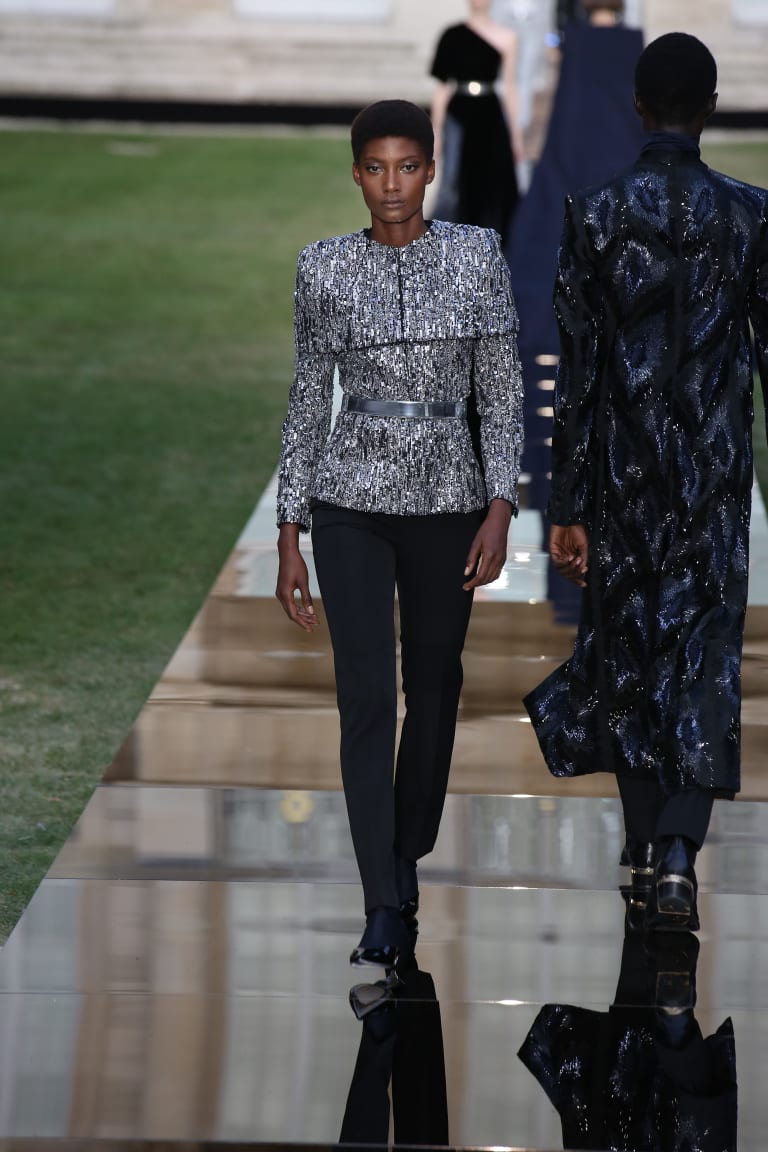 Will the world see more of Meghan in trousers?
And then there is this …
Which guards against all flouting of protocols concerning public displays of affection, swearing, leaning and eating. OK, so it may need a few alterations…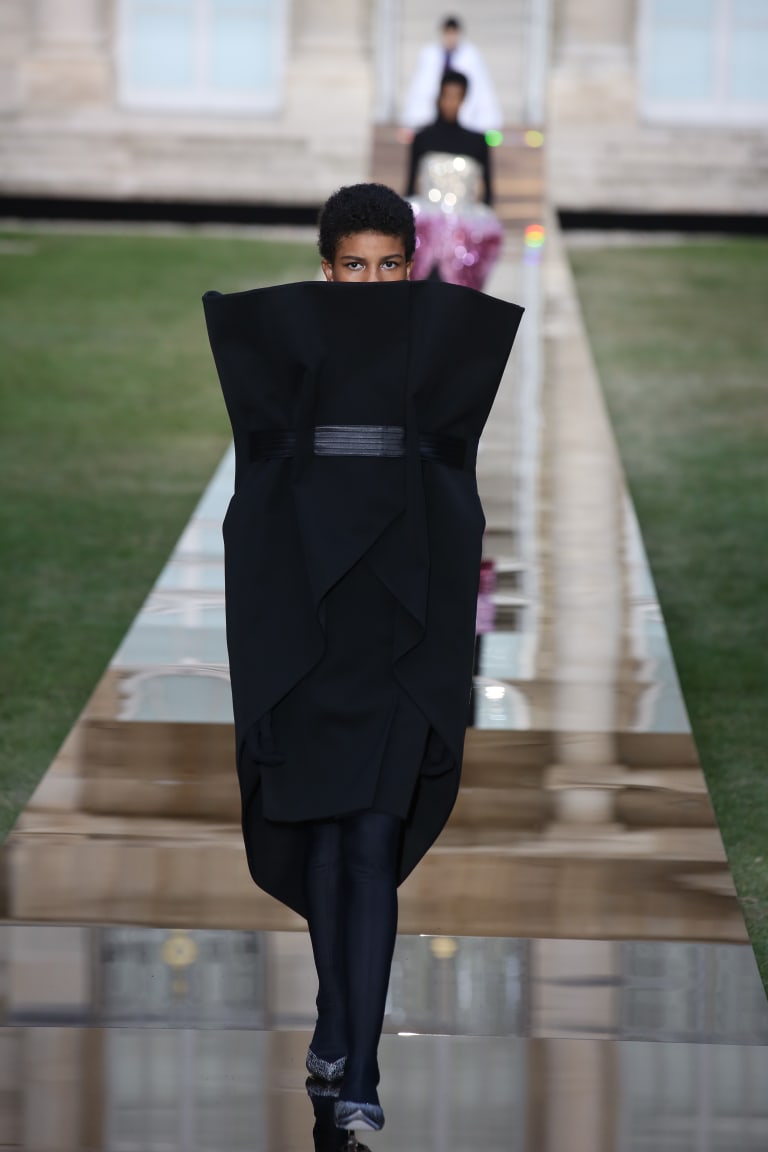 Maybe not.
Source: Read Full Article