10 Actors Who Dislike Hollywood And Left (And 10 Whose Reputations Ended Their Fame)
Hollywood isn't exactly known for attracting even-keeled, stable people, so it's no surprise that so many people who work in the entertainment industry seem to bounce around, are unsure of what exactly it is they want to do or are unsure of whether or not the Hollywood life is even the right lifestyle for them. Most celebrities have a fame lifespan that lasts for a few years, and it's usually one of those things that sort of comes and goes by itself. However, you do have the occasional celeb who ends their fame and fortune themselves. Sometimes, they do that by their own choice, and sometimes, they become so hard to deal with that the industry just collectively decides that they don't want to deal with their nonsense anymore.
So, out of all of the famous faces to come through Hollywood, which performers managed to make their dreams come true, only to realize that maybe it wasn't their dream at all? And who managed to make it big but still couldn't control their personal, or personality problems well enough to actually keep that good momentum going and continue getting employed? Most successful actors in Hollywood fade away eventually, but which actors are the ones who decided to exit the industry with a bang? Or in some cases, were forced to exit the industry?
20 Dislikes Hollywood: Dave Chappelle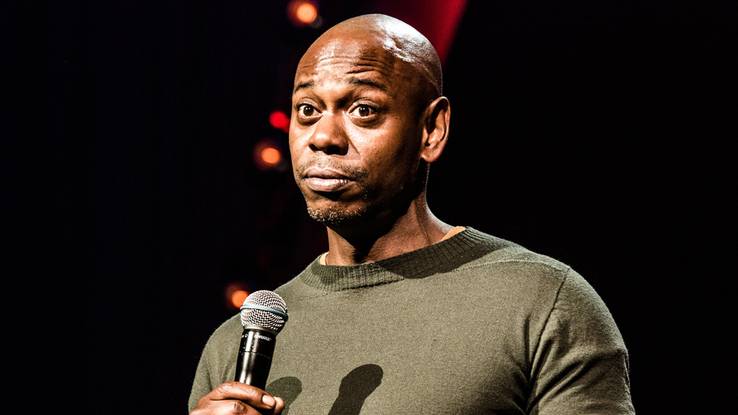 After years of moderate success as an actor and comedian, Dave Chappelle finally found a smash hit with his edgy Comedy Central sketch show, Chappelle's Show.
The cable network wanted to capitalize on the show's huge success, so they offered Chappelle a multi-million dollar deal that gave the comic a huge payday along with a lot of creative flexibility, and although Dave initially agreed, he ultimately found work on the show unsatisfying and too high pressure.
After becoming more and more dissatisfied in the direction that the show was going, Chappelle abruptly decided to not just leave the show, but to leave the country in order to get away from the stressful and mind-bending environment. Dave wound up taking a ten-year hiatus from his Hollywood career and focused solely on himself and on his passion for stand-up comedy, but the years away don't seem to have dimmed his star all that much.
19 Bad Rep: Lindsay Lohan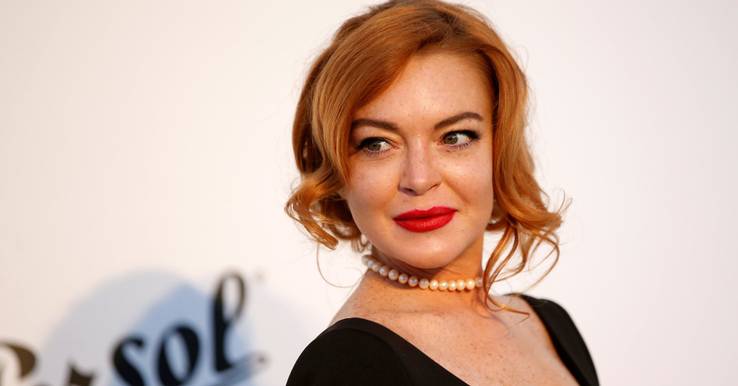 Although it seems nearly impossible for the actress, Lindsay Lohan, to get a legitimate job now, she was actually given chance after chance to rehabilitate her career and seemed to find a way to avoid that at every possible turn. Lohan's personal struggles have been heavily documented in the media, and considering what an irresponsible pair her parents seem to be, it's not any great shock that she has gone through some personal trials and tribulations, but at a certain point, you need to pull yourself together and it has become abundantly clear that Lindsay either can't or doesn't want to do that. Lohan has displayed a lot of erratic and troubling behavior in public, but as is the case with many stars whose popularity and success seem to fall, what really became her career killer was her inability to reliably just show up, perform, and do her job.
18 Dislikes Hollywood: Josh Hartnett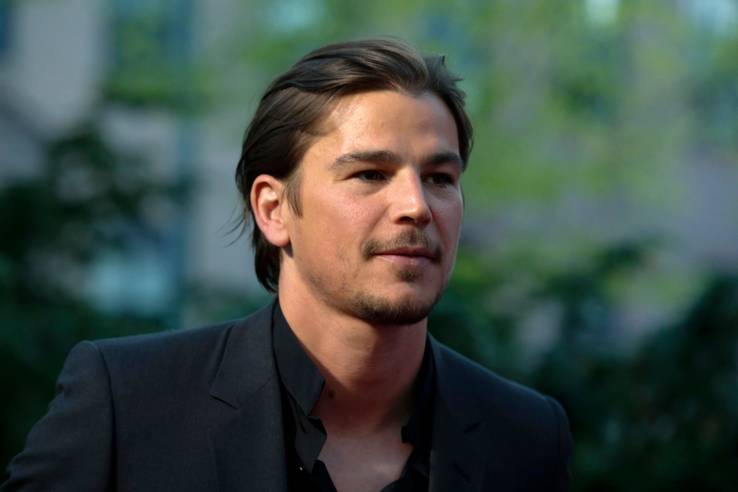 The actor, Josh Hartnett, has been consistently working in the entertainment industry since he started as a teenager, however, he really seemed to hit it big as a teen heartthrob and snagged the lead in a few super high-profile projects before taking a big step back from his career in Hollywood.
Hartnett explained that he felt like he was losing control over the direction of his career and losing sight of what was truly important in life, so Josh decided to uproot his Hollywood life and return to his home state of Minnesota.
Hartnett still signed onto film and TV projects, but he seemed to be much more selective about the roles he took on and he lived in his hometown whenever he wasn't on location filming one of his projects. Most actors would be afraid of giving up on their success, but Hartnett makes it sound like he really had his head on straight.
17 Bad Rep: Shannen Doherty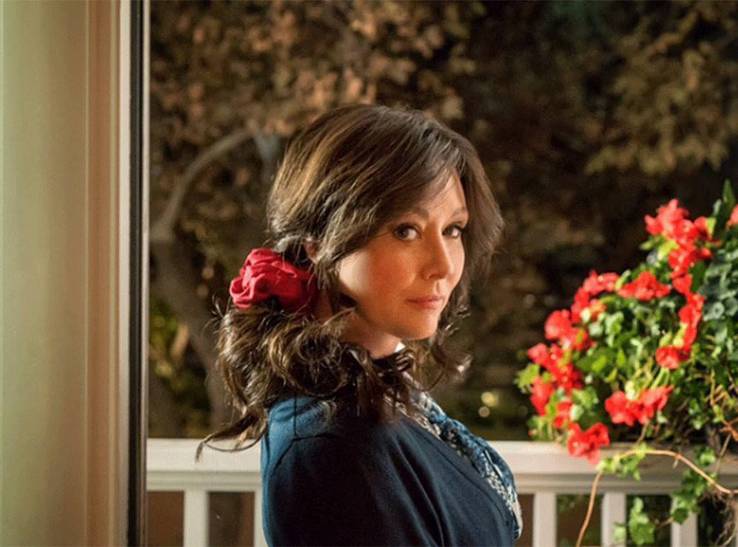 Getting a shot at big success in the entertainment industry is a rare treat for most performers, but the actress Shannen Doherty has gotten two big chances (from the same man both times, no less) and managed to behave badly enough that she wound up being canned from both projects. Doherty first came to prominence in her starring role as Brenda Walsh on the legendary teen drama, Beverly Hills, 90210, but after a few years of public success and a rocky behind the scenes ride Doherty was ultimately cut from the show.
Her reputation as a Hollywood bad girl stuck with her from that point on, but 90210's executive producer Aaron Spelling still decided to hire Doherty for his WB supernatural drama, Charmed.
Things seemed to go along alright for a bit, but soon enough Doherty once again seemed to be experiencing serious problems with her co-workers, so the writers decided to kill off her character for good.
16 Dislikes Hollywood: Jonathan Taylor Thomas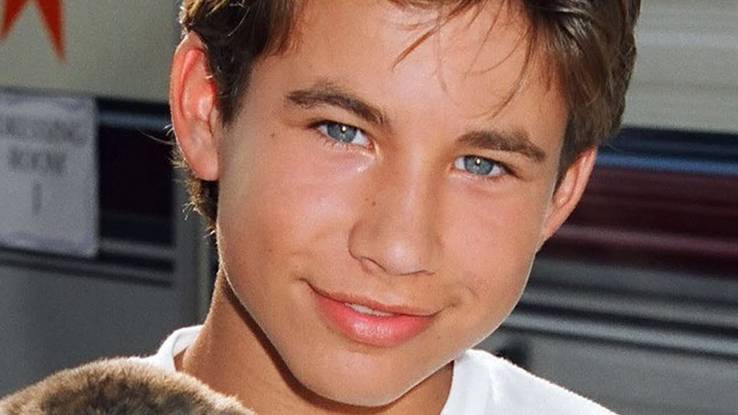 Home Improvement star and general teen heartthrob, Jonathan Taylor Thomas, seemed to be riding the success train from the minute that he started working in the entertainment industry as a kid, but despite being Tim Allen's favorite imaginary son, JTT ultimately decided that Hollywood might not be the right place for him. After the end of Home Improvement Jonathan decided to attend university, going to such prestigious institutions like Harvard University, St. Andrews University, and, ultimately graduated from Columbia University. And since then, Thomas has participated in the occasional entertainment industry gig but doesn't seem to be enthusiastic about a major Hollywood comeback. Jonathan said that he simply decided to take a break because he had been working in the entertainment industry since he was 8 years old, and that while he has fond memories of growing up in Hollywood it's not something that he takes very seriously and that fame was never something he valued very much.
15 Bad Rep: Tara Reid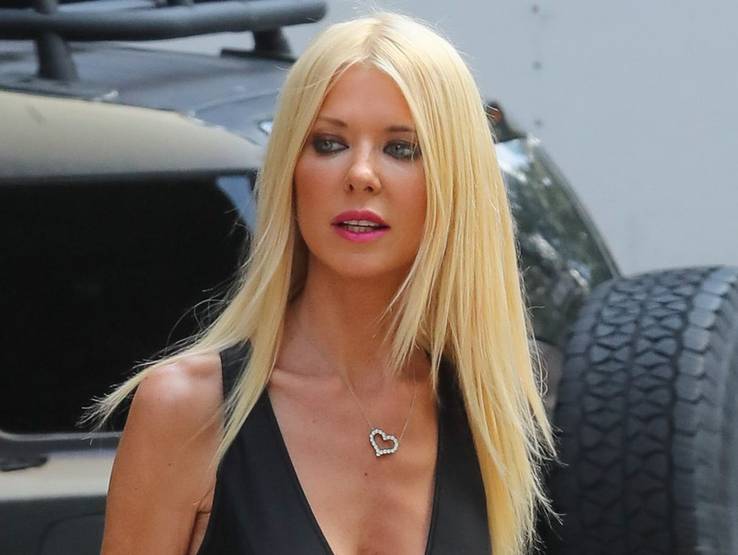 Tara Reid found considerable success as a young actress with starring roles in the American Pie franchise, as well as a memorable turn as Bunny Lebowski in The Big Lebowski, but unfortunately for Tara, she was unable to hold on to that initial success and stretch it out into a longer and more successful career.
Reid wasn't a particularly memorable actor, or, at least, she wasn't particularly memorable for her acting. She built up quite a reputation as a party girl, and soon after her fame really started to rise it seemed like she was more well known for being a partier than she was for being an actual actress.
She even participated in a reality show that focused on, you guessed it, partying. Reid continued to work after her damaged reputation but has never achieved anything even close to her initial success, mostly being relegated to B movies or worse.
14 Dislikes Hollywood: Rick Moranis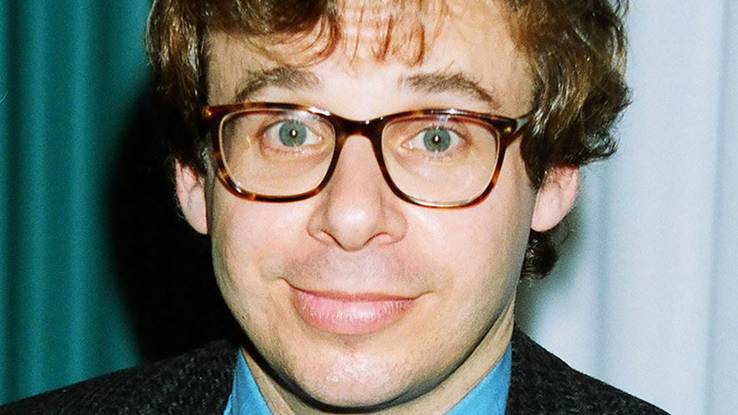 Comedian and actor, Rick Moranis, was wildly successful in the '80s and '90s, starring in such iconic movies like Ghostbusters, Spaceballs, and Honey I Shrunk the Kids, that were memorable enough that he's still an extremely recognizable actor today, despite the fact that he quit acting in the mid-'90s. But his reasons for retiring were completely understandable. Moranis married his costume designer wife in 1986, but, sadly, she wound up dying of cancer in 1991. Moranis continued to work for a few years after that, but ultimately found that being a single parent and working in the entertainment industry was just too much, so he decided to step back from performing in order to focus on raising his children. Rick still picks up the occasional job and hasn't said that he would absolutely never come back to work in the entertainment industry, but it's nice that Moranis wanted to prioritize his family over his work.
Featured Today
10 Celebs Who Cut Their Kids Off Financially (5 Who Spoil Them Constantly)

Abby Lee Miller In Tears As She Leaves Halfway House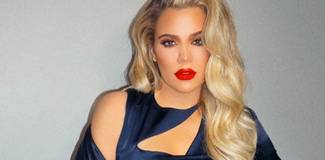 Khloé Kardashian Drops Big Money On Her Baby's Travel Gear

13 Bad Rep: Sean Young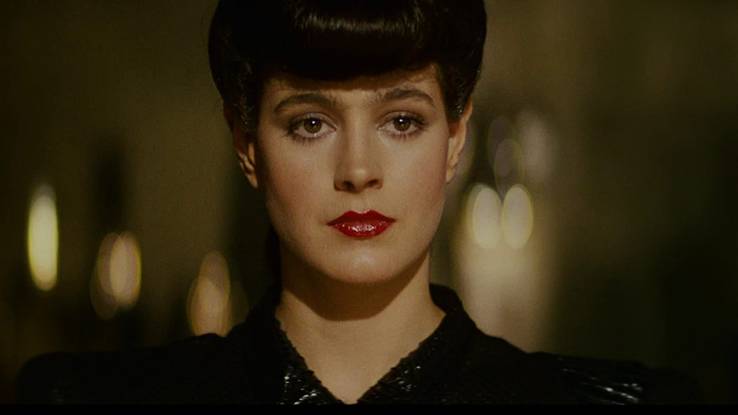 Sean Young's beauty and feisty personality led to her gaining a significant amount of success as an actress in the '80s, but it was that same feistiness (as well as a substance abuse problem) that seemed to lead to her ultimate downfall as a performer. Young's bizarre behavior has been well documented now, and it has included being removed from multiple entertainment industry events for inappropriate behavior, having a troubled relationship with fellow actor, James Woods, and infamously following around the Batman director, Tim Burton, in a Catwoman costume in the hopes of being cast in the movie. Young built up a bad reputation for herself pretty quickly and has never been able to shake that reputation since, and while her misbehavior seems to pale in comparison to a lot of Hollywood's wildest stars, she just wasn't famous or successful enough to rise above her wacky antics and reportedly difficult personality.
12 Dislikes Hollywood: Taylor Momsen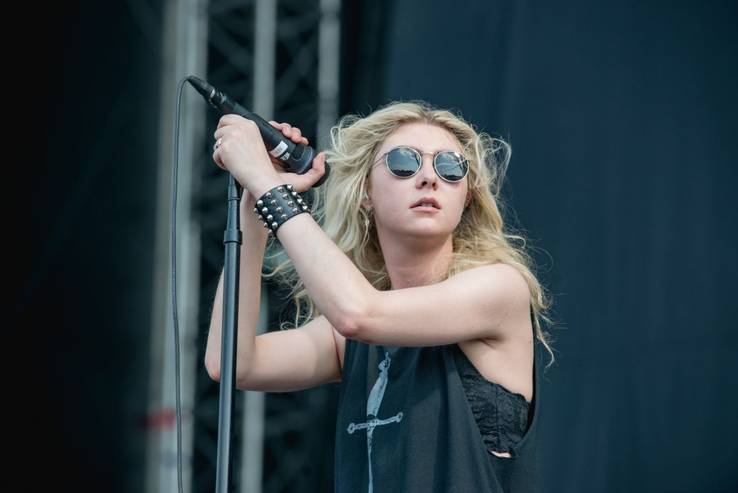 Taylor Momsen was best-known for playing the doe-eyed, Jenny Humphrey, on the CW hit, Gossip Girl, but Momsen's eventual departure from the show has become a bit of a point of contention.
Rumor has it that Momsen was fired for bad behavior on set and becoming an unreliable employee, but Momsen claims that she quit the show and quit acting in general because she was solely interested in a music career.
And regardless of who quit on who, Momsen has not worked in acting since the end of her tenure on Gossip Girl and has devoted herself solely to her band, The Pretty Reckless. It's doubtful that she would be able to rehabilitate her image very quickly either because, aside from becoming a somewhat unreliable employee during her later years on Gossip Girl, she also seemed to engage in a lot of behavior that was anything but family-friendly.
11 Bad Rep: Charlie Sheen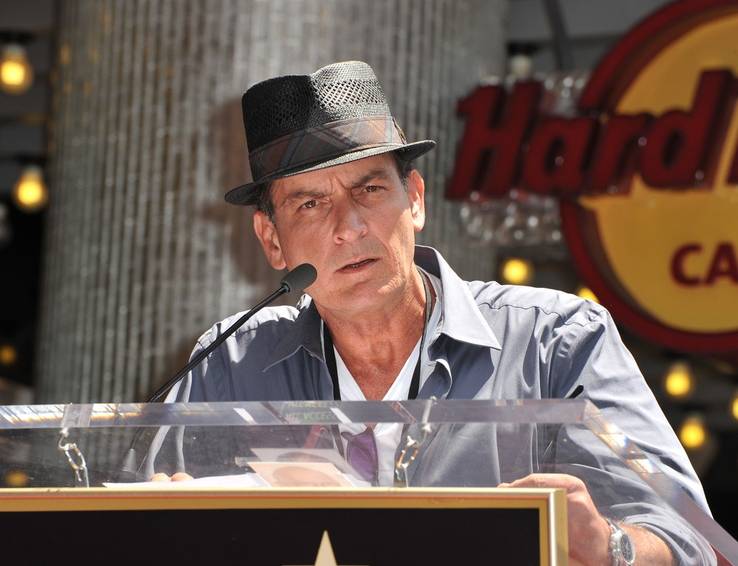 When it comes to riding the Hollywood success train, it seems like the actor, Charlie Sheen, had everything you can think of stacked in his favor. Talent, connections, and a super famous name to get his foot in any door he could possibly think of. So it's no real surprise that he went on to have a successful career that lasted decades, and it's also no real surprise that it took a pretty big public meltdown to finally bring that success to a screeching halt. Rumors of Sheen's escapades went on for ages, but it seemed like so long as Charlie could pull it together and perform when he needed to the entertainment industry was more than willing to keep hiring him despite his personal problems. However, once his personal problems started to interfere with his work, things took a turn for the worse pretty fast and still haven't seemed to recover at all.
10 Dislikes Hollywood: Elizabeth Hurley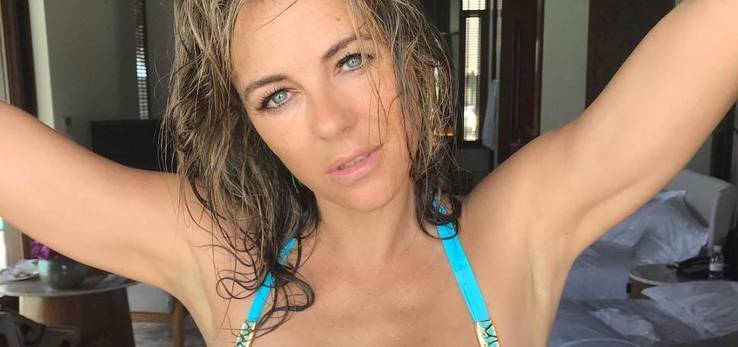 The actress and model, Elizabeth Hurley, has gotten pretty steady work in the entertainment industry for the last few decades, and she's currently starring in the E! very first scripted drama, The Royals. And while it might not be the most prestigious job in Hollywood, it definitely says something that Hurley can still command a leading role into her 50's, not to mention that the slow down of her career was actually her own decision.
After giving birth to her son, Damian Hurley, in 2002, Elizabeth said that she came to the realization that she needed to either prioritize her career in Hollywood over her son or prioritize her son over her career in Hollywood, and that it was an easy choice to make.
Hurley has worked pretty consistently since then, however her acting career did slow down noticeably since the early 2000's when her son was born.
9 Bad Rep: Katherine Heigl
The actress, Katherine Heigl, has been working in the entertainment industry since she was a kid, but after hitting it big with her Emmy winning performance as Isobel Stevens on ABC's smash hit, Grey's Anatomy, it seemed like Heigl was pretty much on top of the world. She was one of the most visible actresses on television, and she appeared to be making moves to become one of the most successful actresses in film as well. However, Heigl's brutal honesty when it came to the projects she worked on seemed to rub quite a few people the wrong way, and after being written out of Grey's Anatomy, she starred in a string of box office failures. What seemed to be the real nail in her career coffin was her attitude though, she said herself that she was never the kind of girl who could become America's sweetheart, but even years later, her negative reputation still follows her.
8 Dislikes Hollywood: Jack Gleeson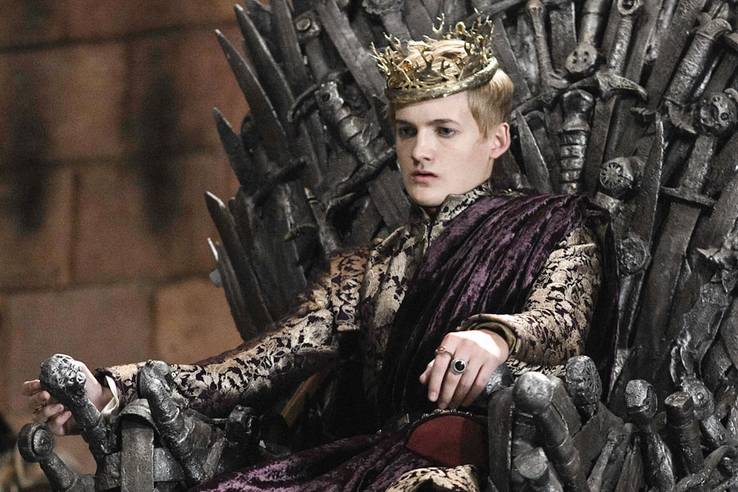 Jack Gleeson may have doled out a completely epic performance as the insufferable, psychotic brat, Joffrey Baratheon, on the HBO smash hit, Game of Thrones, but apparently, Gleeson didn't have any big dreams of becoming one of the biggest stars in the entertainment industry and only got his start in acting because he thought it was fun. After Joffrey was offed on Thrones Gleeson decided to retire from acting and attend university, saying that he always intended on acting just as a hobby and that it wasn't something that he ever wanted to be his real-life job or career. Once you've reached a certain level of success in a field, you'd think it would be hard to walk away from it, however, it's pretty rad that Gleeson managed to go out on top of his game and on his most iconic role ever, and if he ever decides to take up acting again, surely, his run as Joffrey will make that easy as pie.
7 Bad Rep: Wesley Snipes
Wesley Snipes achieved his biggest commercial success when he nabbed the role of half-vampire, Blade, in the hit film trilogy of the same name, but his success with Blade ultimately proved to be the source of his downfall in the entertainment industry. Apparently, Wesley's success REALLY got to his head after a while, and by the time Blade: Trinity came around, Snipes felt that he had Blade on such a lockdown that he didn't actually need to perform the job anymore unless he was the focal point of a scene. That's right.
The lead of the movie basically refused to film any scenes unless he was being directly covered by the cameras, leaving his co-stars to really stretch their acting abilities for the many occasions that he didn't want to show up for.
Eventually, things got so strained between Snipes and the director, that Snipes reportedly tried to strangle the director, and, unsurprisingly, his career seemed to stall after the end of the franchise.
6 Dislikes Hollywood: Amanda Bynes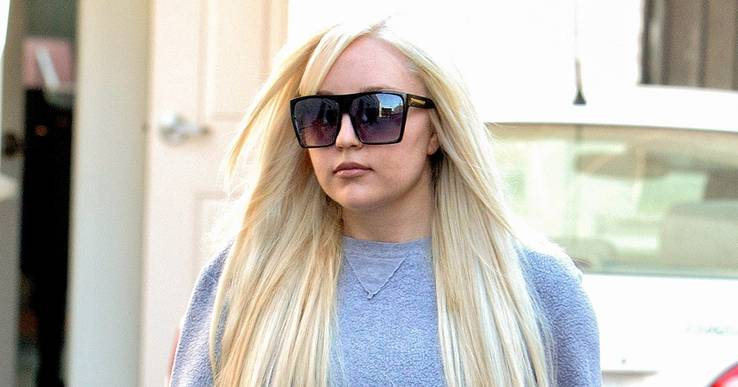 The child star, Amanda Bynes, went through a very public and serious breakdown, but it doesn't seem like the former actress has any interest in getting back into the acting game either. After a series of erratic incidents and legal troubles, Bynes became more well-known for her personal issues than her performances.
The people that had worked with her actually said that she was an incredibly professional and dedicated actor, but her behavior seemed to take a really fast turnaround and she wound up being fired from her last movie role in the comedy film, Hall Pass.
And Bynes seemed to be unconcerned by that development, and as she quickly started losing her employment, reputation, and representation, the actress simply said that acting wasn't fun for her anymore so she decided to stop doing it. It seems obvious that there are more underlying problems than just that, but Bynes became pretty much unemployable regardless.
5 Bad Rep: Val Kilmer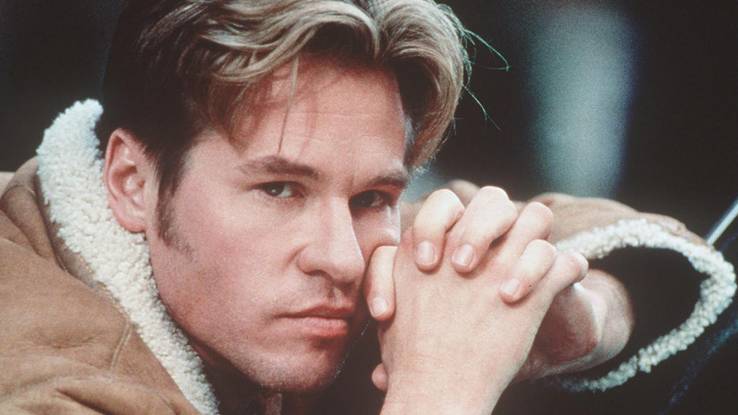 In the '90s, the actor, Val Kilmer, was one of the most bankable stars in Hollywood, but as his star continued to rise, his reputation as an incredibly difficult person to work with only grew larger and larger. And while difficult actors are a dime a dozen in the entertainment industry, apparently, Val was such a tough nut to crack, that more and more people in the industry became completely unwilling to work with him, regardless of the fact that he had become a pretty high-profile leading man. Kilmer's perspective on the situation differed from many of the people he worked with, he claimed that his biggest issue when it came to continued success with his coworkers was that he just didn't go out of his way to flatter people or hold their hands throughout the production process, but, apparently, word got around enough that even headlining movies that made hundreds of millions of dollars wasn't enough to keep his career going.
4 Dislikes Hollywood: Charlie Korsmo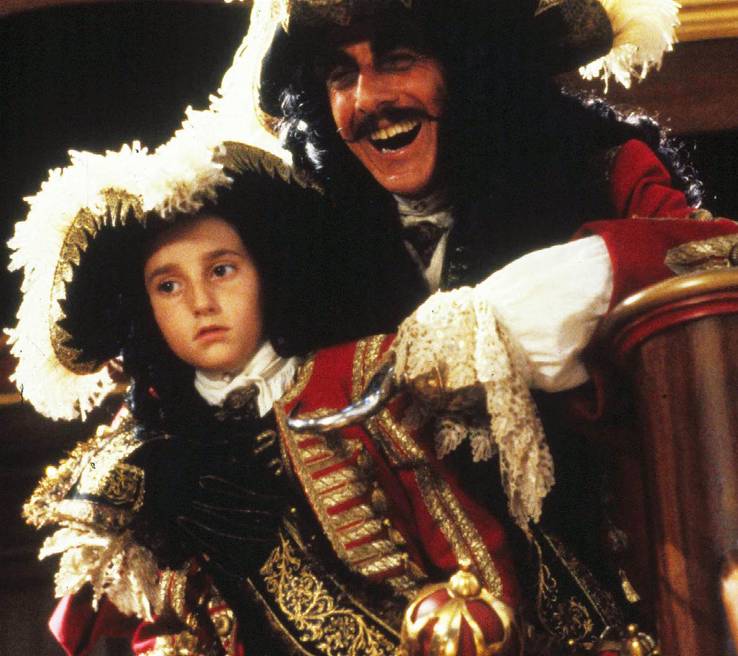 Charlie Korsmo might not be a name that you'd immediately recognize, but he has at least got a face that you'd probably immediately recognize. Korsmo got his start in Hollywood when he was just a kid, and seemed to find some pretty easy success with major roles in films like What About Bob? and Hook. But after accepting his final film role in the teen comedy, Can't Hardly Wait, Korsmo decided to move on from the entertainment biz by attending the incredibly prestigious, Massachusetts Institute of Technology, where he got his degree in physics. Apparently, entertainment and science didn't quite tickle his fancy though, because he went on to attend Yale Law School, and after years of working as a lawyer, he actually became a law professor at Case Western Reserve University. Korsmo isn't even 40 years old yet, but his resume is about as impressive and varied as anyone's possibly could be.
3 Bad Rep: Russell Crowe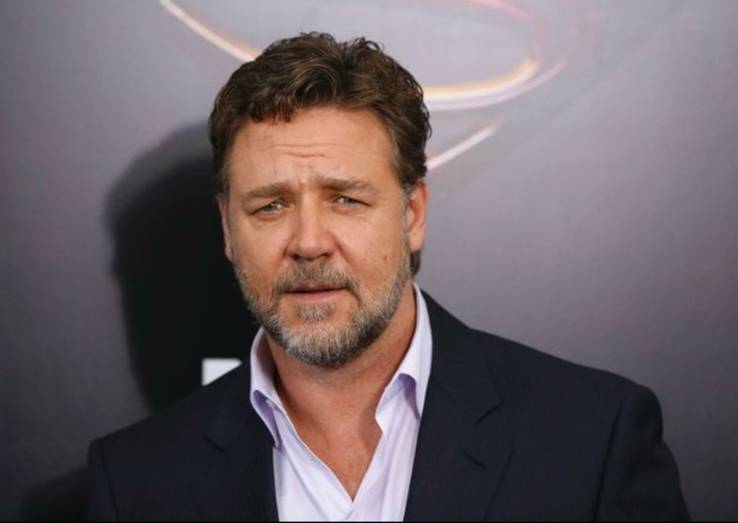 The Australian actor, Russell Crowe, has definitely built up a reputation as a bit of a tough guy, which may have helped his public image when it came to playing intimidating, manly roles, but definitely seemed to have hurt him behind the scenes when it comes to actually getting hired for work.
When it comes to temperamental Hollywood stars, Crowe initially seemed to be just a standard ornery diva. However, after a multitude of brawls and outbursts, it seemed like the entertainment industry was less and less inclined to put up with his bad behavior.
Crowe's most infamous incident involved getting nasty with a hotel employee who wasn't helping Russell make a phone call to his wife, but another scary incident occurred when he was working on Gladiator. Apparently, he wasn't pleased with how one of the producers was treating his assistants, so he said that he would kill the producer with his bare hands. Sticking up for the little guy is admirable, but that's more than a bit much.
2 Dislikes Hollywood: Gene Hackman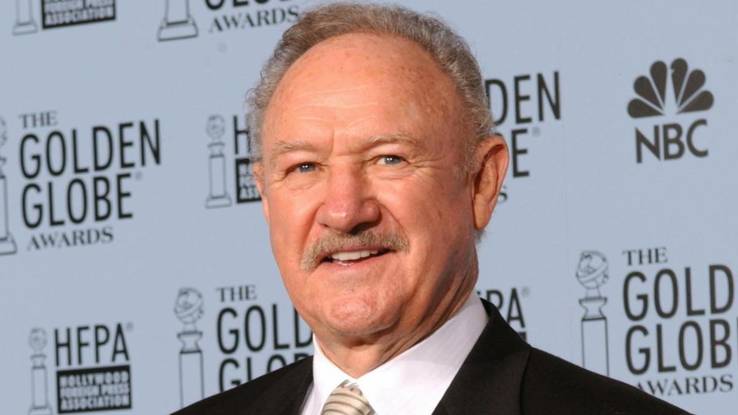 A lot of actors seem to make a lot of noise about potentially retiring or taking a step back from their careers, only to have them take a short break and seemingly be drawn back into the entertainment industry, but the acting legend, Gene Hackman, doesn't seem to be one of those people.
It's understandable, since Hackman is now a senior citizen who is well into the normal retirement age, and Gene has had an illustrious career that has lasted for nearly half a century already, but it's still surprising to see someone leave a successful job that they're passionate about when they don't really need to.
After filming his final movie in 2004, Welcome to Mooseport, Hackman has not performed in any other project since, and in the occasional interviews he's done since then, he has made it clear that it's extraordinarily unlikely that he'll come back to acting, unless someone wants to come and film a movie in his house.
1 Bad Rep: Mel Gibson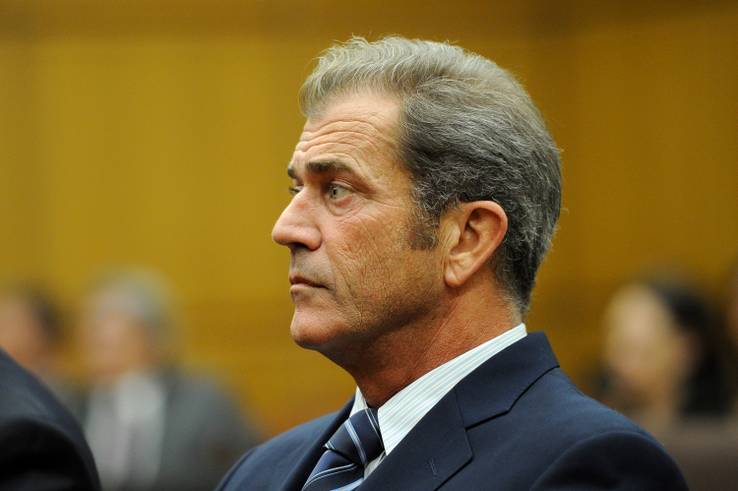 Mel Gibson was one of the biggest stars in Hollywood for the better part of a decade, but nothing seems to kill a career faster than going on a recorded racist and anti- Semitic rant. To say that Mel's fall from grace was deserved would be an understatement, but considering how brightly his star used to be shining, it's actually pretty shocking that over the course of one tirade, he managed to damage his image so badly that even now, twelve years after the fact, he has barely managed to make any steps towards career recovery. And while everyone deserves second chances in life, it's pretty fair that revealing your virulent hatred towards everyone who is not a white Christian guy would deal a fatal blow to your fame and fortune. But it's still astounding to realize that while Gibson is now considered a pariah, he used to be one of the most successful celebs in the entertainment industry.
References: wikipedia.com, complex.com, forbes.com, dailymail.co.uk
Source: Read Full Article