13 Celebs Who Are Enjoying The Single Life (And 12 Who Can't Catch A Break)
There are many celebrities who seemingly bounce from one partner to the next. Some do it so frequently that it may even be hard to keep track of who they're trying to woo that given week. There's nothing wrong with that, but for some celebrities, they definitely aren't "enjoying" the single life by choice.
Many prominent celebrities are loved by millions of people but have failed to find the one person to really make them feel loved at home. To make matters worse, their wrong decisions are not only financially draining – as Lionel Richie's $20 million divorce shows – but are also emotionally taxing. Especially when the general public is able to follow along with every one of their mistakes in the department of love. And once that divorce number starts to climb, people definitely don't start becoming less judgemental.
Whether their past relationships ending is their fault or not, 12 of the celebrities you're about to read about really can't seem to catch a break. Which also means that it may not be too surprising if they're a little hesitant to get back into the water. But if they are finding themselves sitting at home alone and depressed, perhaps they'll take inspiration from the other half of our list that features 13 more single celebrities, but these 13 are definitely single and ready to mingle.
They've been outspoken about embracing their love of singlehood and while any person who locks them down should consider themselves luckier than a 4-leaf clover, that may not happen anytime soon.
These are the 13 Celebrities Who Are Enjoying The Single Life (and 12 Who Can't Catch a Break)
25 Enjoying It – Alessandra Ambrosio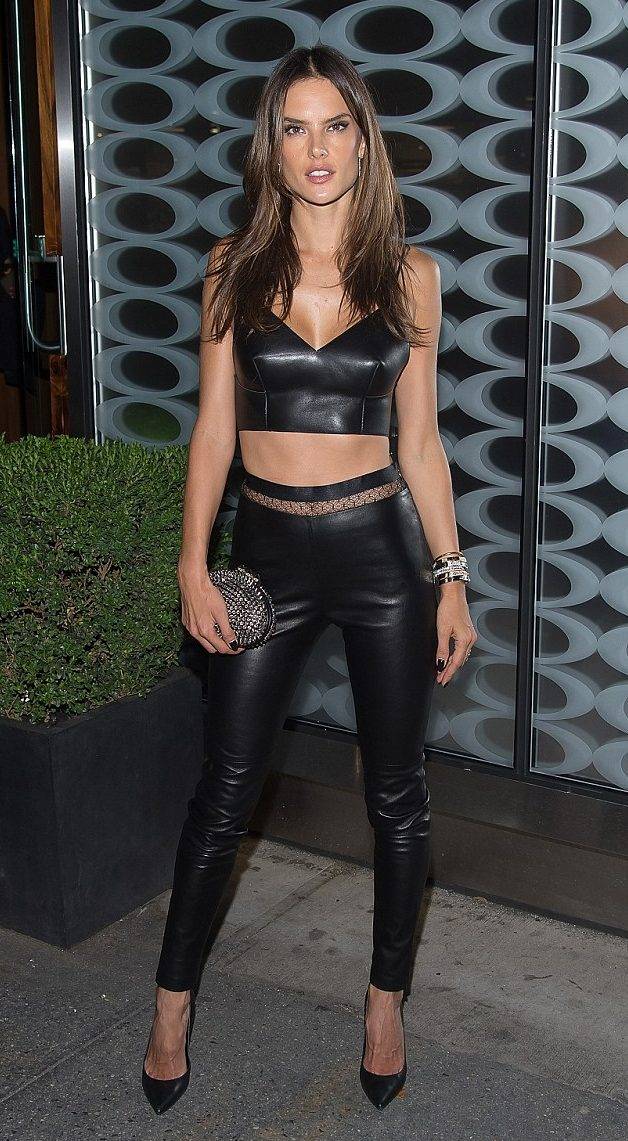 Alessandra Ambrosio has never been a bride, but that doesn't discredit the seriousness of her relationship with Jamie Mazur that lasted from 2008-2018. The two were engaged, but as Ambrosio described it back in 2016,
"I have a lot of things going on, and I haven't got married because I'm so busy. I'll think about that when I have time off."
But while a break-up with someone who you were with for so long could leave you devastated, Ambrosio for all intents and purposes seems to be doing better than ever. When an inside source for the couple spoke out to Us Weekly about their separation back in March, they reported,
"They (have) been trying to keep their split on the down low, but Alessandra has been out and about ready to mingle and hasn't been taking Jamie to anything."
When you consider Ambrosio's long-standing career as a model has left her with plenty of potential people to call up for a fun time now that she's single. Either way, you'd have to hope that Ambrosio and Mazur will manage to keep a civil relationship when you consider they have two children, a son who they named Noah and is 5 years old and a 9-year-old daughter named Anja Louise.
(Source: Independent, Whosdatingwho)
24 Can't Catch a Break – Lindsey Vonn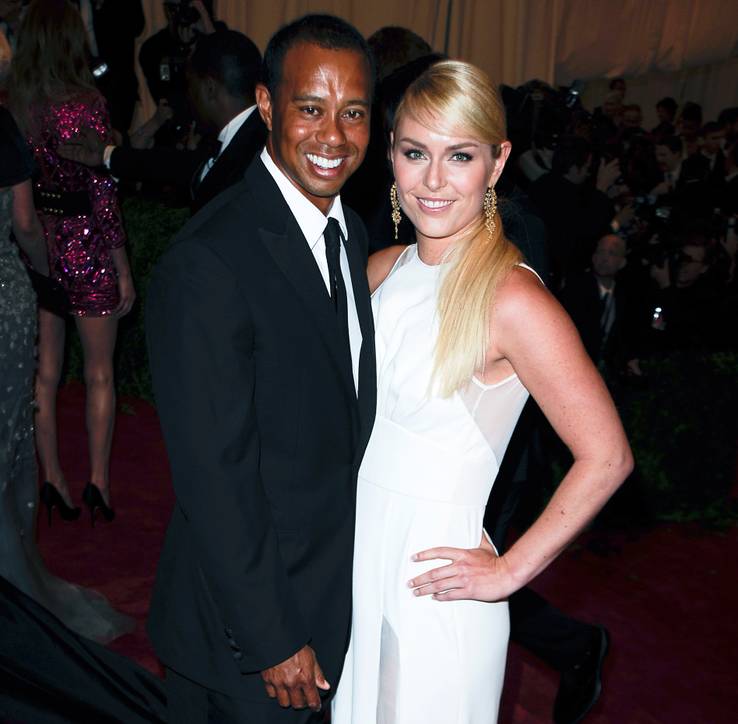 When Lindsey Vonn sat down for an interview with Access Live back in March, she made it abundantly clear how very single she was. This was despite the fact that she attended the after party for the Oscars, where she had hoped to potentially find a future mate. But the reality instead was,
"I didn't have one guy talk to me that wasn't married, or taken, the entire night, all after-parties, not one guy."
Vonn did express her interest in at least one eligable men in Hollywood, Michael B. Jordan,
"He's very cute. My stylist – he's trying to facilitate. I'm trying to get the ball rolling on this one, but it hasn't happened and he's already shooting his next movie."
Vonn also expressed an admiration for Chris Pratt, "I like Chris. He's very funny and [my sister] Karin says I need more funny in my life."  And while it's the world of professional skiing that interests Vonn, her most prominent past relationship came with another athlete, Tiger Woods, who Vonn dated for 3 years but split from in 2015. When talking about their separation, Vonn stated,
"I will always cherish the memories that we've created together. Unfortunately, we both lead incredibly hectic lives that force us to spend a majority of our time apart."
(Source: FoxNews, NYPost)
23 Enjoying It – Chris Pratt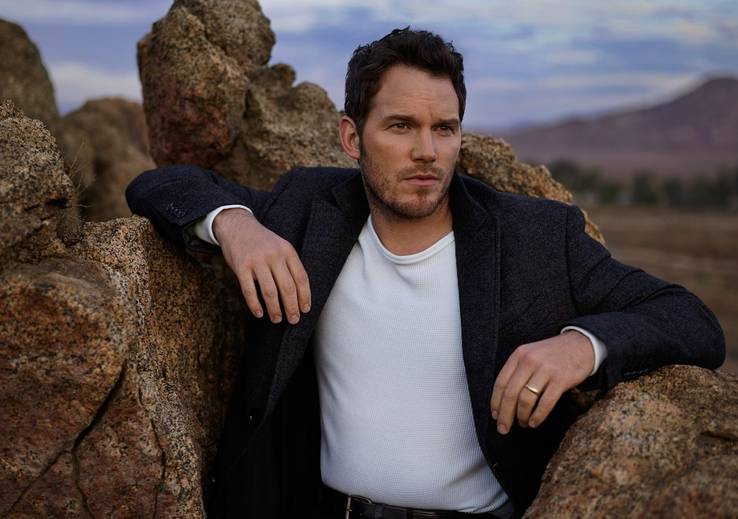 Chris Pratt was part of one of the biggest divorces in Hollywood when he and Anna Faris decided to go their separate ways. The two also have a child, Jack, who Faris gave birth to in 2012.
While the break-up must have surely been tough, when Pratt was asked about Anna Faris by TMZ, who had recently presented an award at the Emmys the night before, Pratt stated,
"I know she did great. Anna did an amazing job, man. She rules. Her and Allison [Janney], they both looked great. Go watch [Faris's show] Mom on CBS."
That's definitely the healthy attitude of someone who is happy that his now, ex-wife, is out there living life. Not only did he give her some praise, but he even pushed some publicity out there for her show! Though to be fair, it is a pretty tremendous show.
And while Anna Faris has been linked to Michael Barrett since September 2017, Pratt may be enjoying the single life. Especially considering the amount of press that he has had to do for Avengers: Infinity War that would have to have a hampering on any potential relationship that he started, at least unless they wanted to start it long-distance and that definitely wouldn't be recommended. (Source: EliteDaily, Whodatingwho)
22 Can't Catch a Break – Iggy Azalea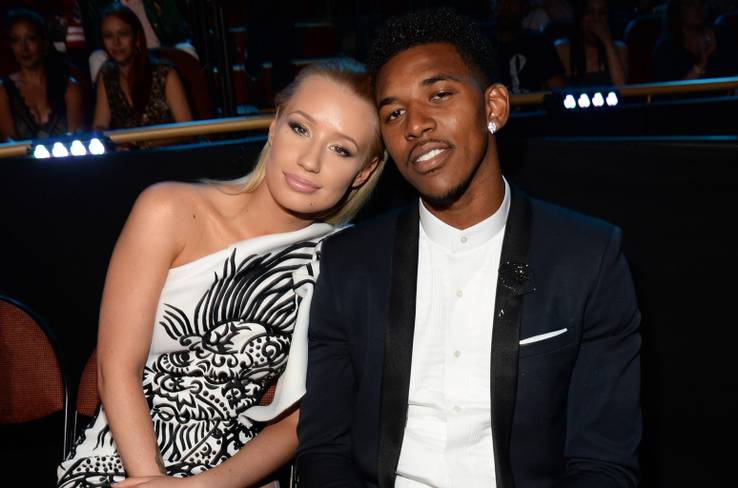 Iggy Azalea and Nick Young did not have a clean end to her engagement with NBAer, Nick Young. Unless you count the fact that she cleaned out a lot of her house by throwing out and destroying his stuff,
"I burned it all, darling! I burned a lot, and I threw stuff into the pool too. I started off with water and it just seemed like that didn't work. Every designer you can think of, I burned. See this is what I did. He was out, and I used to break stuff in our house and I realized I was breaking my own [stuff], like that's stupid, and he didn't care," said Azalea when talking to Andy Cohen.
As well as admitting, "I text him a video, and I was like, 'Hey, I'm burning your [stuff]. 'I'm burning your things, so I don't know where you're at, probably with some girl, so I hope you get home quickly because I'm moving on, we're progressing on a spectrum of cheap to expensive."
Oof! You can imagine that text got Young moving towards their house at a quick pace. Azalea's past relationship mistakes also include getting a tattoo dedicated to her now ex-boyfriend, ASAP Rocky.
(Source: Albawaba, Whosdatingwho)
21 Enjoying It – Mindy Kaling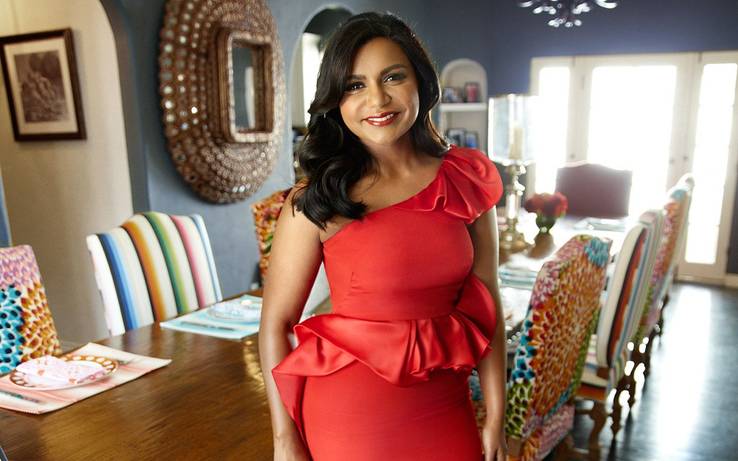 Mindy Kaling has definitely had a phase in her life when the main thing that she was putting her focus on, was trying to get married. Kaling admitted during an interview with Flare magazine,
"In my 20s, I was not only boy-crazy, but marriage and relationship crazy. Now it's almost the opposite. My work is so rewarding and I'm so self-centered about it that I'm kind of excited about not having to go home and ask someone about their day."
Kaling definitely stayed true to those thoughts, as her decision to become a Mom back in 2017, was also seemingly done without any input from the father. As of now, the only thing that the world really knows about her child is that it was a baby girl named Katherine.
Kaling's success includes creating and starring in the highly successful The Mindy Project, which means that she can more than afford to sit back and raise her child with however she best sees fit. Fans of The Office may also get some extra enjoyment out of learning that Kaling had an on-again, off-again relationship with BJ Novak who also played her on-again, off-again love interest in the series.
(Source: Wiki, MyThirtySpot)
20 Can't Catch a Break – Halle Berry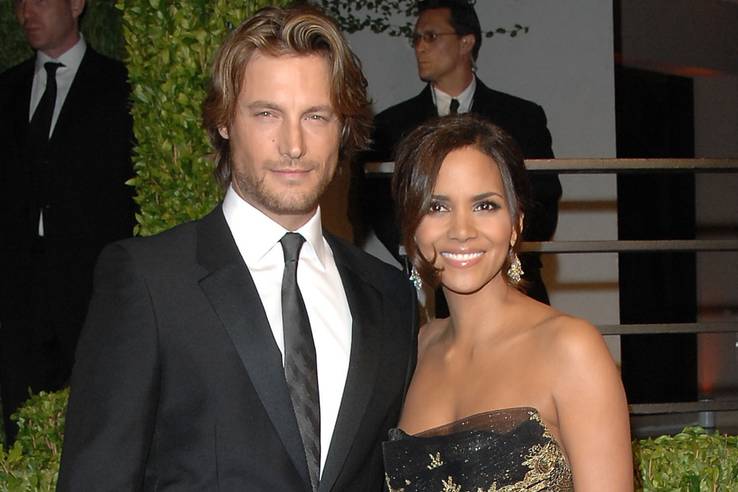 Halle Berry has often been considered to be one of the most desirable women in Hollywood. Which has led to not only many men coming to try and court her, but also went as far as to ask for Berry's hand in marriage.
Berry has been married on 3 separate occasions but the fact that she is still single and ready to mingle is definitely something that isn't easy for Berry to stomach. When talking about her splits, she admitted,
"We go into marriage thinking it's going to last forever and that this is our prince on a shiny horse. That's what fairytales taught me as a kid… and I'm kind of anti-fairytales today. But we go in there with that hope, so when it falls apart it feels like a huge failure and a huge disappointment. I've often felt guilty and responsible. I've suffered a lot of pain and anguish."
Berry has also since admitted that her primary focus at this time is her children, of whom she has 2, one of whom was fathered with a man – Gabriel Aubry – that she was only dating at the time and never married,
"Being mom is my most important job and I now know that everything I do, everything I say and everything I offer them is really important," Halle explained. "I say lots of things, but I think what's more important is that my children watch what I do."
(Source: SandraRose)
19 Enjoying It – Kendall Jenner
Kendall Jenner was definitely not super upfront about her relationship with NBAer, Blake Griffin. The two were definitely together for several months, but after snubbing one another at Coachella, love definitely seems to no longer be in the air for the two of them. But Kendall Jenner knows that she is one of the strongest women in the modeling industry and definitely won't let Blake walking out the door slow her down,
"I think a strong woman is independent, she don't need no man and can walk into a room by herself and not be bothered. She can go anywhere by herself and not need a million people around her."
It may also help that Kendall Jenner has no shortage of girlfriends that she can call up for a great night out on the town for when she needs to unwind. Being single may also offer a lot more opportunities to have a lot more fun when she engages in various beach adventures this upcoming summer. And after seeing some of the drama that her sisters have gone through in terms of relationships, Kendall may be extra happy to make sure she tackles the next portion of her life without a man by her side. (Source: NewIdea)
Featured Today
15 Things About Brad Pitt's New Girlfriend Neri Oxman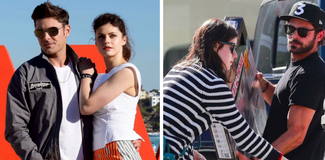 15 Photos That Have Us Believe Zac Efron Is Off The Market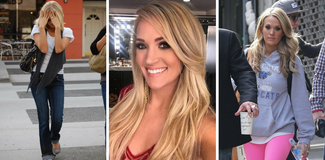 20 Things About Carrie Underwood That Make Fans Rethink Her Nice Girl Image

18 Can't Catch a Break – Amber Rose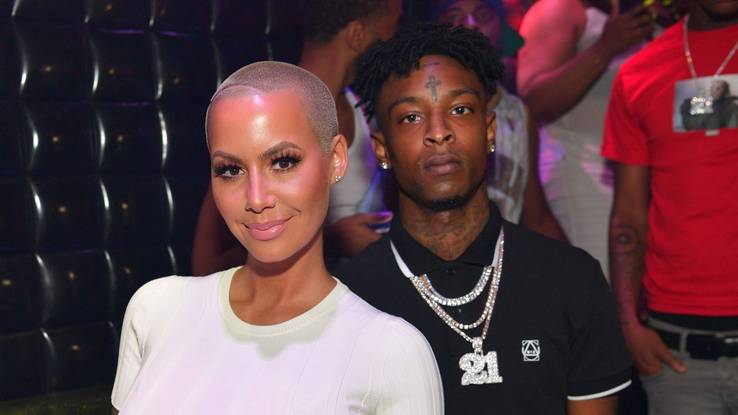 Amber Rose first found herself falling in love with Kanye West who she dated from 2008-2010. But it was the professional rapper, Wiz Khalifa who convinced her to take a walk down the aisle.
The two began their relationship in 2011, got married in 2013 and also have a son together who was also born that year. But their relationship ended up souring and the two were divorced in 2014. Rose went on to have a serious relationship with rapper, 21 Savage that lasted 2 years but also recently ended. When talking about the reasons as to why Rose blamed her fame,
"To be in a relationship in general is very difficult. To be famous and in a relationship is even more difficult because you have, like, teams and people and everybody feeding ya'll both stuff."
As well as lamenting her newfound 'single' status,
"But to say that I'm single—I can't say that I'm single because in my heart, I still love him. For me to say I'm single means I want to go out and find something else, like I'm ready to mingle, and I'm not. My heart is still with him. So, hopefully we can work it out but if we can't, the love is still there so, you know, we'll hopefully be able to be friends."
(Source: EOnline, Whosdatedwho)
17 Enjoying It – Elisabeth Moss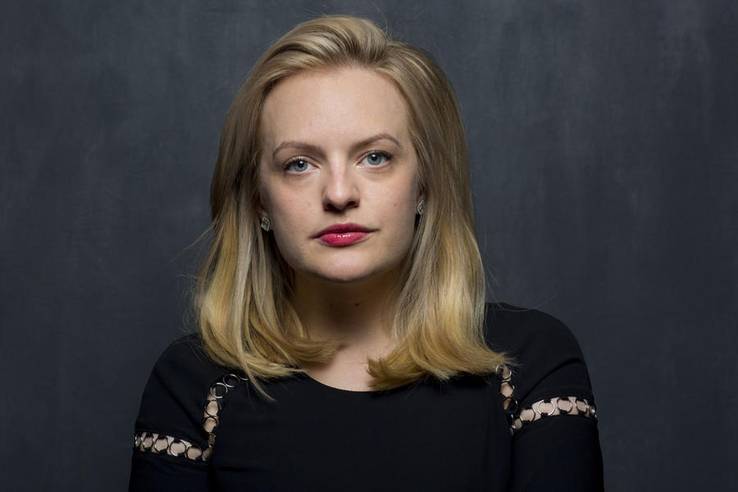 Elisabeth Moss is one of the most exciting stars on television at the moment for her role in The Handmaiden's Tale. The series is only going into its 2nd season but has already earned 8 awards at the Emmys. This includes Elisabeth Moss getting a specific shoutout for her performance, as she took home the award for Outstanding Lead Actress in a Drama Series.
Success is nothing new to Moss, as prior to that she also made a name for herself by being outstanding in the television series Mad Men.
Moss also has been married in the past to Fred Armisen, who has the reputation of being one of the most iconic Saturday Night Live actors of all-time. Though when discussing their separation back in 2012, Moss was all too happy to talk about how she loves being single. Something that is still the case in 2018, so let's hope her attitude is the same.
"It's fun to go out at night and not know what's going to happen. I'm addicted and obsessed with my freedom in that sense. I'm having fun!"
We're sure Moss is experiencing a whole new type of fun and freedom now that she is not only still single but at the peak of her career. (Source: LA-Story, Wiki)
16 Can't Catch a Break – Lionel Richie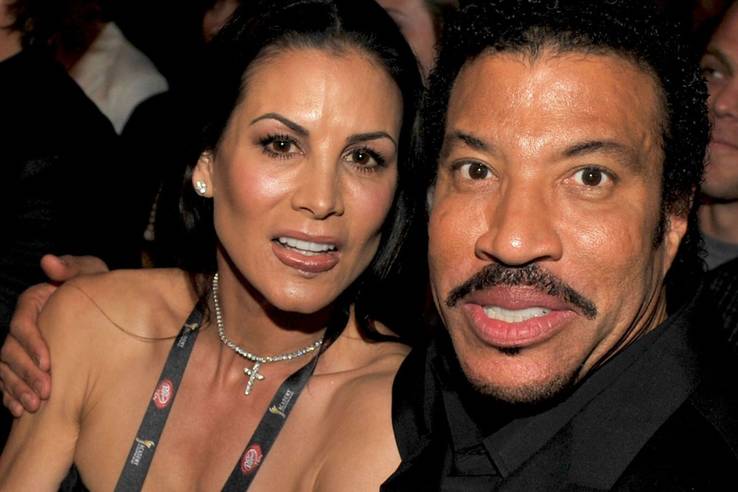 When Lionel Richie started the divorce proceedings with his ex-wife, Diane, he had to know it was going to be a costly one. Especially when she opened up with the argument that she was entitled to $300,000 a month, saying,
"Lionel and I had an extraordinary, extravagant lifestyle. We'd regularly spent in excess of $300,000 a month. We could comfortably afford to spend unlimited sums of money on everything and anything we chose. I had no limit on what I could spend."
When all was said and done, roughly $20 million was estimated to have been forked over to Diane. Which is extra costly when you factor in that their relationship only lasted from 1995-2004. Perhaps people should have known the two weren't destined for love when you also learn that Richie started the relationship while still married to his college sweetheart of close to 18 years. Two divorces make Richie a strong candidate for this list, even if the cause of the first marriage ending was his infidelity.
And while Richie may be living the single life at the moment, he is also probably hoping that his daughter joins him. While Sofia Richie and Scott Disick have been linked together since September 25th.
When asked about their relationship (which features a 15-year age gap), Richie stated, "Have I been in shock!? I'm the dad, come on. I am scared to death. Are you kidding me?"
(Source: ChristianPost, EOnline, DeltaNews, Wiki, Wiki (Divorces))
15 Enjoying It – Chelsea Handler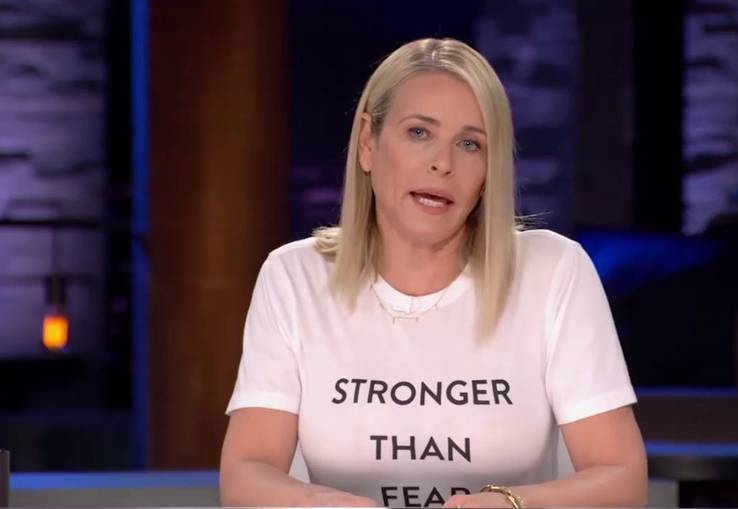 Chelsea Handler was recently handed some unfortunate news when her Netflix series, Chelsea, was to be canceled. In that tough moment, she may have found herself wishing that she had a partner there to give her some support. But if you had to take her next quote to heart, you may find yourself coming away with the thought that she is more than happy to live life up as a single woman.
"Next time you see a single woman, instead of asking her where her boyfriend, husband or eunuch is, congratulate her on her accomplished sense of self and for reaching the solitary mountaintop by herself without a ring on her finger weighing her down like a male paperweight."
Something tells us that Handler has had her fair share of people come up to her over the years and ask her why she is living the single life. Perhaps this answer will help shut them up?
While Handler's future surely has many unexpected twists and turns that she may not be expecting, she has plenty of reasons to be feeling confident that she can handle them, regardless on if she has a partner by her side to call up for when her days feel particularly tough. (Source: VanityFair, Time)
14 Can't Catch a Break – Charlotte Flair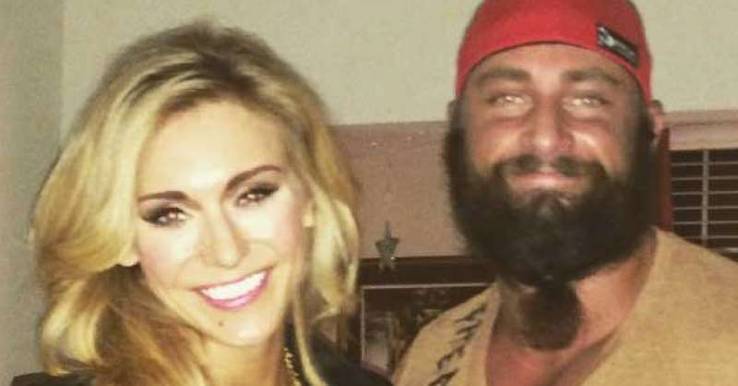 One of the biggest aspects that come with being a celebrity is knowing that you lose a sense of your privacy. This often just extends to members of the paparazzi who are trying to hound you every time you step out in public. But for some unlucky celebrities, it also means having your phone hacked. Which leads to the world seeing some very private photos, or in some case, videos of you hanging out in the bedroom.
Charlotte Flair is one of the unlucky women of the WWE that has this distinction. But not only that, she has also struggled in regards to keeping a man around for the long-term.
This includes being married to Riki Johnson in 2010, but they had announced they were going their separate ways in 2011. Flair also married Thomas Latimer in 2013, but by the time 2015 had rolled around, they too had announced they were going to separate. Flair is currently single, as well as the Smackdown Champion. Which means she may not have plenty of time on her hands to sit back and think about her failed runs at romance. (Source: Wiki)
13 Enjoying It – Jennifer Lawrence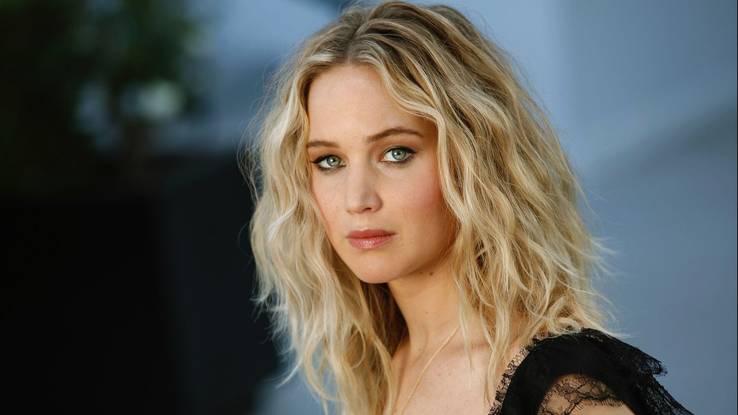 Jennifer Lawrence recently had a relationship end with Darren Aronofsky. The famed director worked with Lawrence on the project mother! And while we're sure Lawrence was happy about her experience on the set of the movie, especially considering that this is where they started dating, this wasn't a romance that was made to last. Despite that, Lawrence would probably have no problem agreeing that she still deserves to be positively regarded as an example of how to embrace being single.
"I'm not a lonely person. I never feel lonely … It's not a sad thing to be alone. I think what I was trying to get across was that I don't feel a lack of something not being in a relationship. I don't feel like there is an emotional void to be filled," said Lawrence in a past interview.
There are many people out there who find themselves feeling lonely, even when they're in a relationship, so kudos to Lawrence for finding that level of self-love. Whenever Lawrence does decide to find herself out there and single, ready to mingle, we're sure whichever man she starts taking home will find himself constantly inspired by how Lawrence views the world. Though we wouldn't blame Lawrence if she was hesitant to sign up to work with Aronofsky again in the future! (Source: Cosmopolitan, Whosdatedwho)
12 Can't Catch a Break – Melanie Brown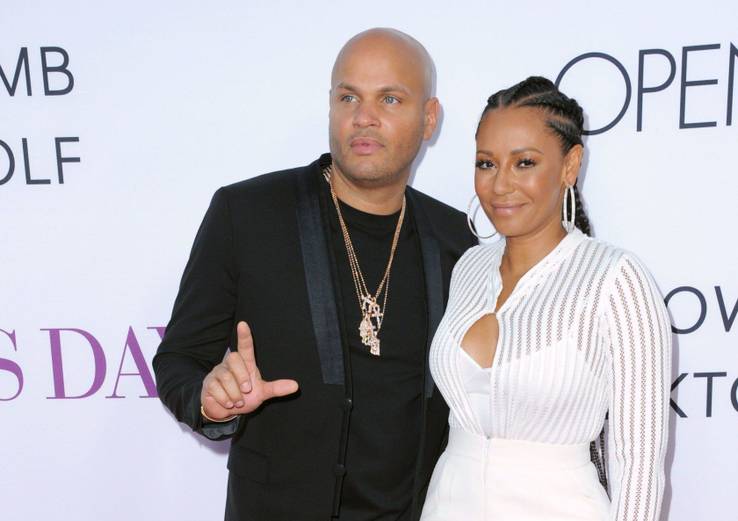 Melanie Brown has been married on two separate occasions. But that's not the only source of frustration that Brown has had when it comes to men. As we also have to talk about the fact that she engaged in a relationship with Eddie Murphy back in 2006. During which she got pregnant, much to the disbelief and denial to Murphy.
While he later came around on accepting paternity over his daughter, it was still an unbelievably stressful time in Mel's life and was definitely not how she thought that relationship would be.
But the reason she is single at the moment is because her marriage to Stephen Belafonte flamed out after 10 years which brought with it, it's own problems. Among the allegations thrown at Belafonte was the fact that he had blown through the extensive fortune that Mel B had earned from her time in the Spice Girls which may make living the single life a lot less fun for her. Brown also claimed that Belafonte had been both physically and emotionally unkind for several years. While we don't know what Brown's future holds, let's hope that she can leave the next relationship at the first sign of this behavior. (Source: Dailystar, TMZ, Wiki)
11 Enjoying It – Niall Horan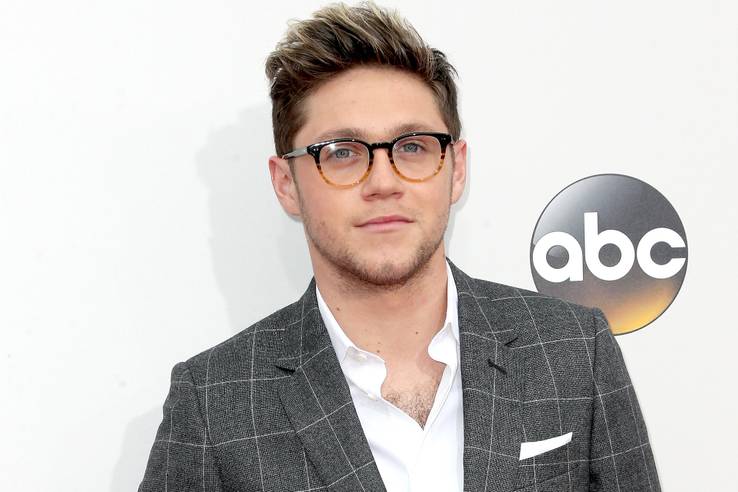 One of the most popular ways for people to meet one another is through online dating. But when Niall Horan was asked about it, he replied,
"Online dating, I don't think that's my kind of thing. I'm a face-to-face man. I've got the worst chat on the planet, but… I just don't online date."
Though you can imagine if someone matched with the former One Direction band member it would definitely lead to an awkward conversation. Especially because we're sure a large part of it would be Horan trying to convince the other person that they are in fact talking to him, and not somebody that's just trying to be him. When Horan was also asked about his potential interest in settling down, he replied,
"I've had girlfriends and stuff, but then again I look at it and I'm 23; some people like settling down… I'm not saying 'No, stay away from me.' But at the same time I'm not going out looking for people."
The musician, Ellie Goulding, and model Barbara Palvin are two of the women that Horan has been linked to in the past. And while they're both beautiful, it's clear he's still enjoying his single time, at least for now. (Source: ETalk, Whosdatingwho)
10 Can't Catch a Break – Nikki Bella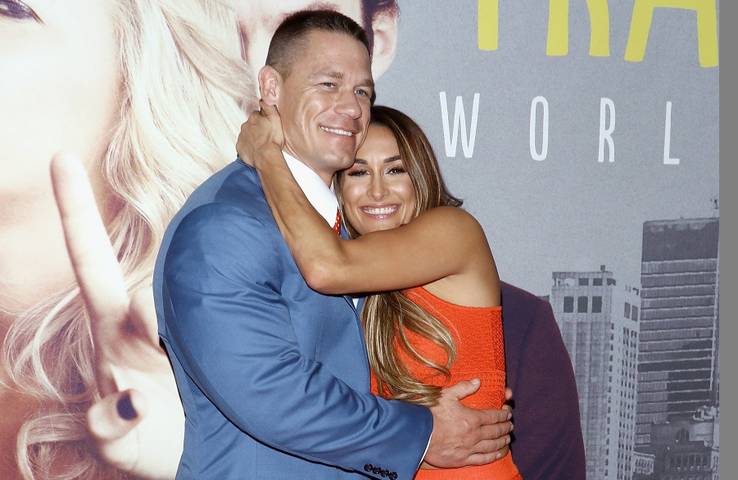 Nikki Bella has had moments in the WWE where she was one of the most beloved superstars in the entire company. Something that she also had in common with her former fiancee, John Cena. But as you can see from her spot on this list, the word former is the keyword that you need to try and be honing in on in that sentence.
The two got engaged in a very public way, as he proposed during Wrestlemania, but that just may have made the smackdown all the harder to take. It may be John Cena who is particularly sad after he recently celebrated his 41st birthday on April 23rd.
But something tells us both neither he nor Nikki would have to spend too much time wading in the single pool if they don't want to. That being said, calling off your wedding with under a month to go was a devastating move on John's part and may make any future candidate a little bit hesitant to take the plunge. As for Nikki, she just needs to hope that her future fiance will understand if she starts to become a little paranoid and "bridezilla" like as the big day started to get closer. (Source: DNAIndia)
9 Enjoying It – Demi Lovato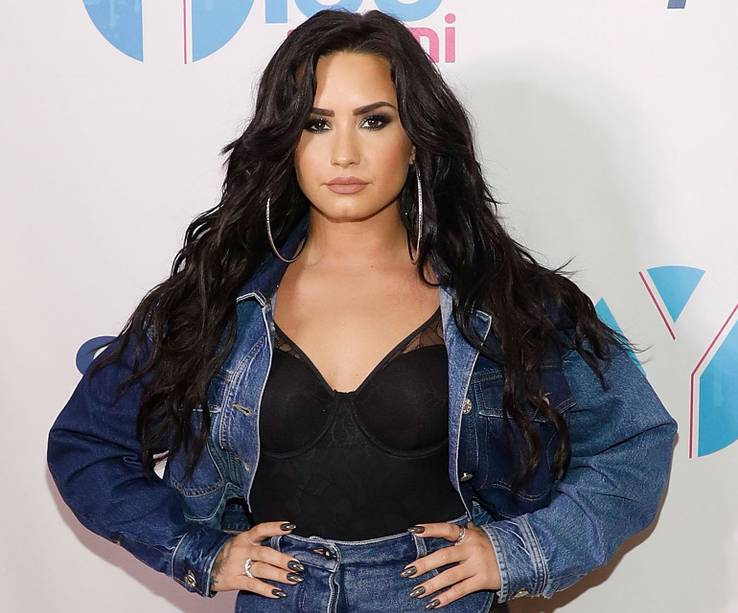 Demi Lovato has had several relationships including dating Wilmer Valderrama who you may best recognize from his role of Fes on That '70s Show from 2010-2016. But Lovato is currently living the single life, and in a past interview, revealed just how much she was loving it.
"This time, for the first time, I'm not dating anybody. I've been enjoying being independent and living on my own and trying to navigate through adult life."
You can definitely learn a lot about yourself when you are single, and Lovato is definitely a testament to that. Lovato also revealed that while she does have some moments where she struggles, that overall she's still happy.
"I'm like, 'Oh my God, what do I do? How do I sit alone at night?' But I'm learning how to be comfortable with being alone, and I think that's the most important thing you can do for yourself, especially as a woman – to find your independence."
Which also means that when Lovato finds the next person she dates, that she should be confident she picked a winner. And when she does, that it is also not someone who will hamper some of the life skills she has surely learned from this time period in her life. (Source: TeenVogue, Whosdatedwho)
8 Can't Catch a Break – Jake Gyllenhaal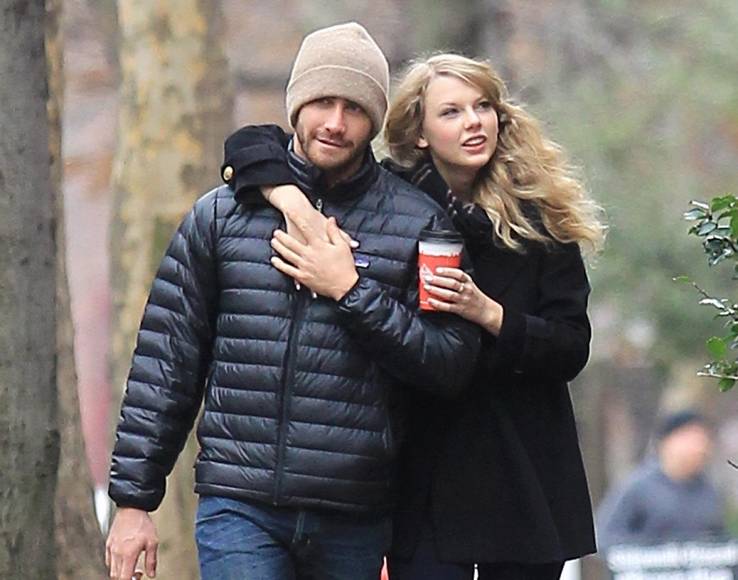 If Jake Gyllenhaal was sitting back at home and wanted to think back on some of his past relationships, we're sure he would have many fond memories of some pretty unbelievable dates. But the fact that Gyllenhaal is now 37 years old and still finding himself single, may mean he finds himself wishing he could have turned one of his past relationships into marriage.
In fact, Gyllenhaal has never had a relationship get as far as an engagement. Though he did date Kirsten Dunst from 2002-2004. And also had a run-in with Taylor Swift, so we wouldn't be surprised if he inspired at least one of her songs, which is a different kind of accomplishment.
Reese Witherspoon was also his girlfriend from 2007-2009. All 3 of these women are married or in serious relationships and Dunst is about to give birth with her fiancee, Jesse Plemons. Something that may make Gyllenhaal question his relationship skills all the more.
Thankfully for Gyllenhaal, it doesn't seem like his looks are fading anytime soon, so perhaps Mrs. Right is just around the corner. But if he does find himself single for the foreseeable future, we wonder which of his former lovers he wishes he was with again the most? (Source: Whosdatedwho, Whosdatedwho for Dunst)
7 Enjoying It – Emilia Clarke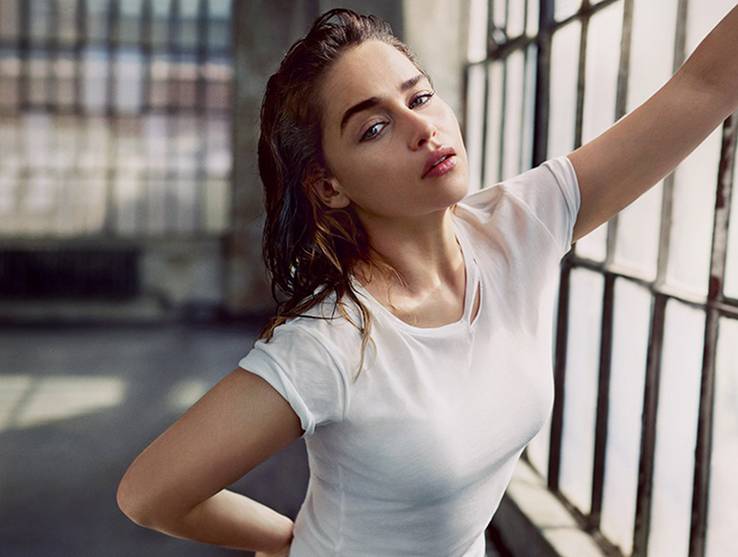 Emilia Clarke was already a fan of Game of Thrones when she signed on for the series, but there's no way she could have expected the show to take off to the level that it has. Clarke's supplemented her career with other strong projects, including lending her talents to the upcoming Solo: A Star Wars Story film that stars Alden Ehrenreich and Donald Glover.
Outside of the screen, Clarke's biggest interest in terms of the romantic world came when she dated Family Guy (and American Dad to name just two of them) creator, Seth Macfarlane. But that relationship ended back in 2013 and as of now, Clarke finds herself on the market.
When talking about her views on being single, Clarke talked about how she knows sometimes women sacrifice a lot of themselves to be in a relationship, especially as many women find themselves to be more nurturing by nature. And that at least for now, she's happy being single.
Perhaps Clarke will find herself with more time to focus on a potential relationship once her time in Westeros is all said and done. Especially because anyone she started dating now would inevitably end up asking for potential spoilers on at least one occasion! (Source: Yahoo, Whosdatedwho)
6 Can't Catch a Break – Jennifer Aniston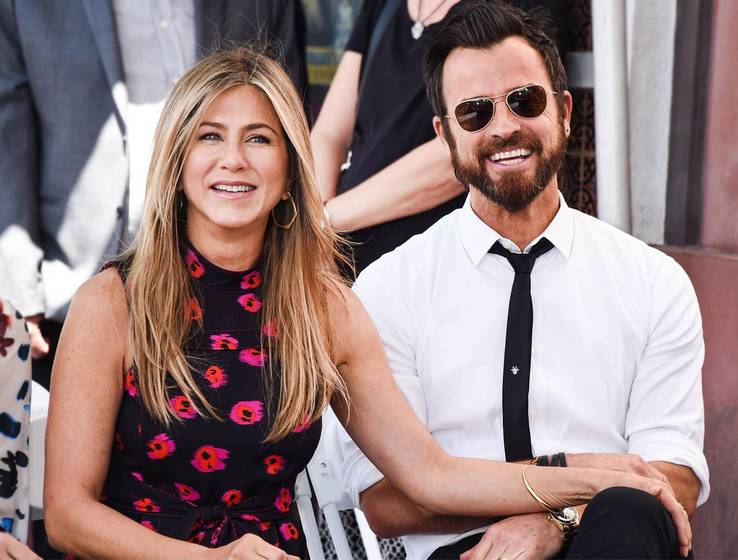 Jennifer Aniston is one of the most recognizable stars in Hollywood. She made a big name for herself on the series Friends. While some of the actors, such as David Schwimmer, aren't as popular in 2018, that definitely isn't the case for Aniston. Her good looks have often landed her at the forefront of both fashion magazine and tabloid reports. This includes the media often following her love life.
But for Aniston it's a sad story as it seems like anytime she finds love, it ends up being snatched away. Such as her story with Brad Pitt who ended up being enticed by Angelina Jolie.
Though considering some of her outfits on the set of Mr. and Mrs. Smith, it may explain why his eyes wandered. Or her more recent marriage to Justin Theroux. Things seemed smooth in the Aniston household, at least until the bombshell broke earlier in February that they were going their separate ways. While we don't know what is next for Aniston, let's hope that the next time she picks herself a man to call her husband, that he stays around for the long-term. Though if Aniston did want to start a family without a man, perhaps she'll gain inspiration from some of the other names on our list. (Source: Whosdatedwho)
5 Enjoying It – January Jones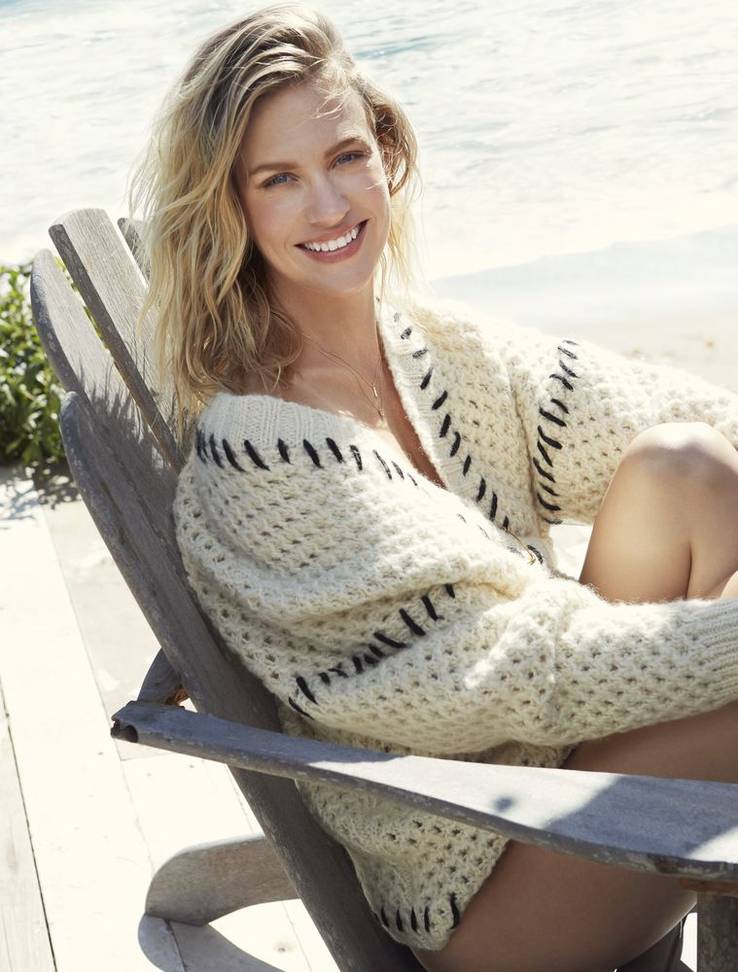 January Jones knows that her life as a single mom to her son, Xander, is the most important relationship in her life. This may be even more paramount because as far as the general public is concerned, the father of Jones' baby is very much not in the picture. Something that was an active decision on her part and should definitely be respected.
When talking to Red magazine, Jones revealed her thoughts on not having a partner,
"I just don't feel I need a partner. Do I want one? Maybe. But I don't feel unhappy or lonely. It would have to be someone so amazing that I would want to make room. Someone who would contribute to my happiness and not take away from it."
And as of right now, that still hasn't happened for Jones. Nobody can blame her for knowing that her focus needs to be on her family though. Jones has also been in several relationships including Jim Carrey, Jason Sudeikis, and Will Forte, but has never been engaged. We are sure that whoever she does end up bringing home, whenever she feels the time is right, will be someone who is a positive influence for not only her own life but also for the life of Xander. (Source: RedOnline, Whosdatedwho)
4 Can't Catch a Break – Khloe Kardashian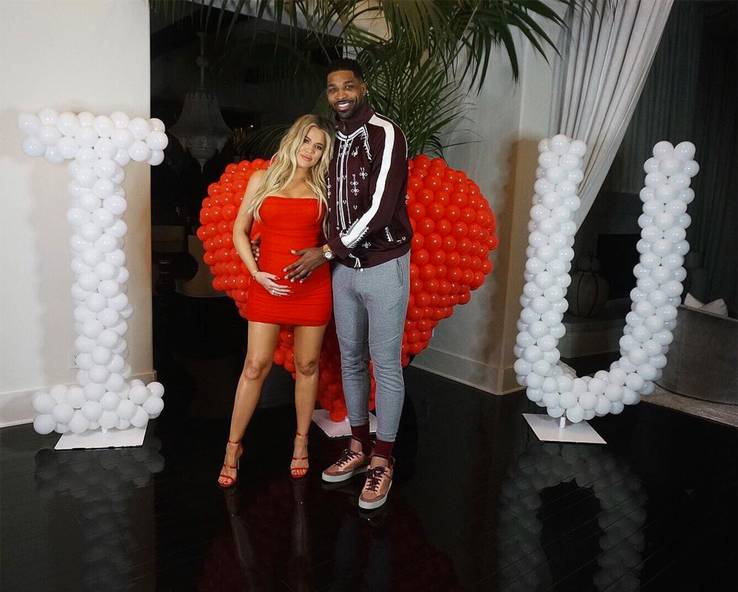 Khloe Kardashian is the only celebrity on our list who may still technically be in a relationship. But if she does end up staying with Tristan Thompson even with the numerous cheating allegations against him, perhaps it's the biggest proof that she really just can't catch a break if that's who she's staying with. Because c'mon, how on earth would you ever be able to trust this guy again? And considering he's on the road all of the time for his job, trust is a pretty huge factor.
Though we're sure the fact that she literally gave birth to his baby in April is probably making the potential separation all the more difficult. Khloe has had struggles with relationships in the past, including a failed marriage to another NBAer in Lamar Odom.
While Khloe has remained largely silent about the allegations against Tristan, that didn't stop sister Kim from sharing her thoughts on the matter. When sitting down with Ellen, Kim stated,
"Like I don't even know how to describe it. We really were rooting for Khloe, and we still are…you know, she's so strong and she's doing the best that she can. It's a really sad situation all over." (Source: EOnline, Whosdatedwho)
3 Enjoying It – Zendaya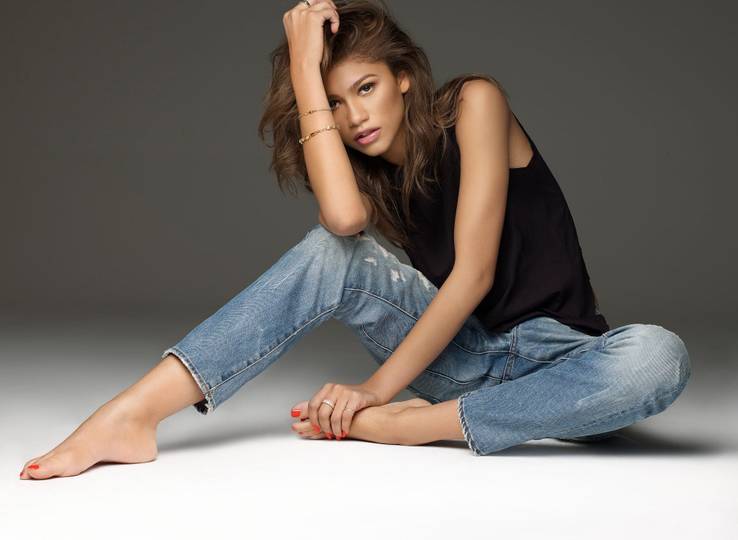 Zendaya knows that being in the public eye means that people are always going to run with potential relationship rumors,
"Any male that I've ever been around in my life, if they follow me on Twitter, if they look at me, if they breathe the same air as me, we've dated."
In that same interview, which she did with Complex back in 2015, she revealed that she was embracing the realities of her job – which is that she may often find herself without a man,
"I don't have time to go out and get to know somebody. If I didn't know you from the last three or four years of my life, it's probably too late."
Though that didn't stop rumors from spreading that Zendaya may have been engaging in a relationship with Tom Holland who she starred with in Spider-Man: Homecoming. Who, at the very least, is someone that she should continue getting familiar with over the next few years. She definitely wouldn't be the first person to fall in love with a co-star. But if she does ever end up taking that plunge, she and Holland both need to be prepared for perhaps an overabundance of paparazzi attention like they have never experienced before. (Source: Buzznet, WMagazine)
2 Can't Catch a Break – Ronnie Ortiz-Magro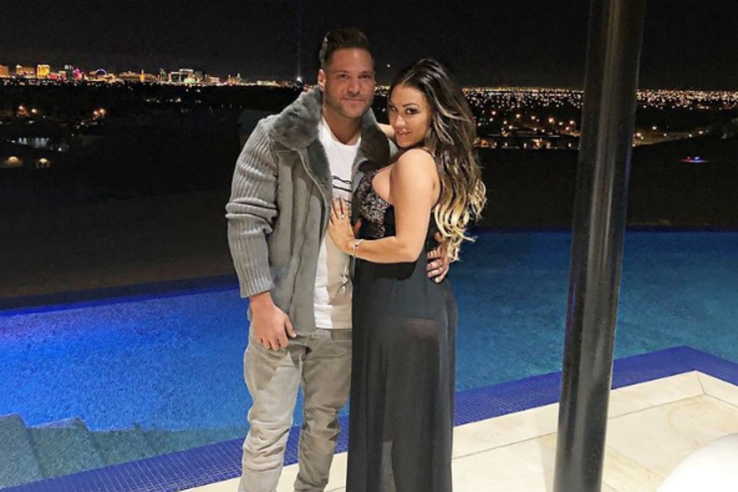 Ronnie Ortiz-Magro has been apart of many memorable moments during his time in the Jersey Shore. But his career may have ended right alongside his recent relationship to Jen Harley. The two were seemingly in a good place after she had recently given birth to their child. But in April, Ronnie took to social media to rip into Jen saying
"Note to self, can't turn a *** into a HOUSEWIFE, if you find them in the gutter then leave them in the gutter."
Jen shot back with accusations that Ronnie was a user. The following day a video also emerged of Ronnie and Jen getting into a physical altercation. And if the situation continues to escalate, which it very well may, this could be what ends up seeing Ronnie getting kicked from the successful reboot, Jersey Shore: Family Vacation.
This isn't the first explosive relationship for Ronnie, as him and Sammi "Sweetheart" Giancola broke up on multiple occasions, including for reasons that surrounded infidelity. Ronnie Ortiz-Magro also appeared on the reality show, Famously Single where he tried to fix his relationship issues, but it's clear he has plenty of work to do if he hopes to stop finding himself single. (Source: People, Wiki)
1 Enjoying It – Lupita Nyong'o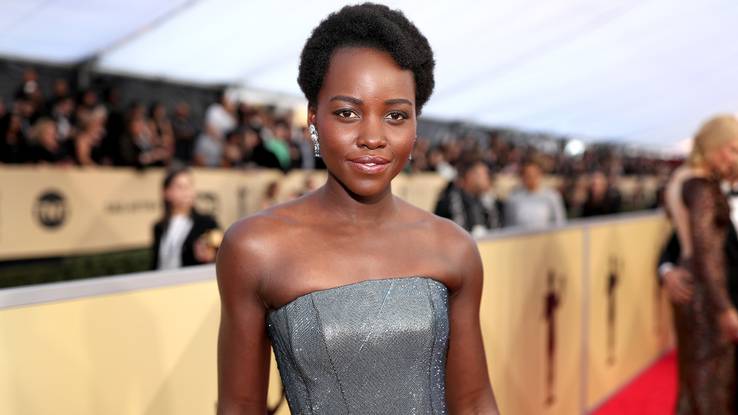 Lupita Nyong'o was one of the biggest factors behind Black Panther being one of the biggest movies of the year. In her personal life, there have been several rumours around who Nyong'o has found herself dating, but the only serious relationship seemingly came with K'Naan, who Nyong'o dated in 2013.
When Nyong'o was questioned in an interview by Vogue on if they were allowed to ask more about her potential love life, Nyong'o replied
"You can ask, but you definitely won't get an answer. There have been rumours and rumours and rumours about my love life. That's the one area that I really like to hold close to my heart."
It definitely seems clear that she's more than happy to have the world not know about her love life. We're sure Nyong'o is also ecstatic that there are plenty of exciting projects on her horizon as well that'll keep people talking about, instead of who she is dating. This includes a recent announcement that Nyong'o will be taking up the lead role in a female-remake of classic Chinese film The Killer that was directed by John Woo. And just in case the idea of that makes you nervous, Woo has agreed to direct the film.
(Source: Refinery29, Whosdatedwho, Variety)
Source: Read Full Article