15 Celebs Who Have Stayed With The Same Partner Since The Start (And 5 Who Stay Single)
It feels like Hollywood releases a new blockbuster film or critically acclaimed TV series once a week. Fans stand in long lines for hours to see the newest superhero flick or rush home to watch the latest nail-biting series. They become greatly invested in these fictional character's lives. However, there is only one thing that the media and fans care about more than a fictional character's life. A celebs personal life is often under an intense media spotlight. Celebrity couples are always making headlines. Every step of their relationship is under the watchful eye of the public. The media and fans scrutinize every phase from dating to marriage, right up to the separation. Even after couples have long been divorced, fans will still obsess over them. To be fair, even the celebs that love to serial date and stay single find themselves under the harsh spotlight too.
Hollywood is filled with famous celebrity couples and celebs that love to be single. It's rare for Hollywood couples to be together for a long period of time. The ones that do are considered an anomaly. Some have even been together from the very start. However, it's also rare for celebs to stay single. There are some that serial date but at the end of the day return to being single. Here is a look at 15 Celebs Who Have Stayed With The Same Partner Since The Start (And 5 Who Stay Single).
20 Will & Jada Pinkett-Smith (From The Start)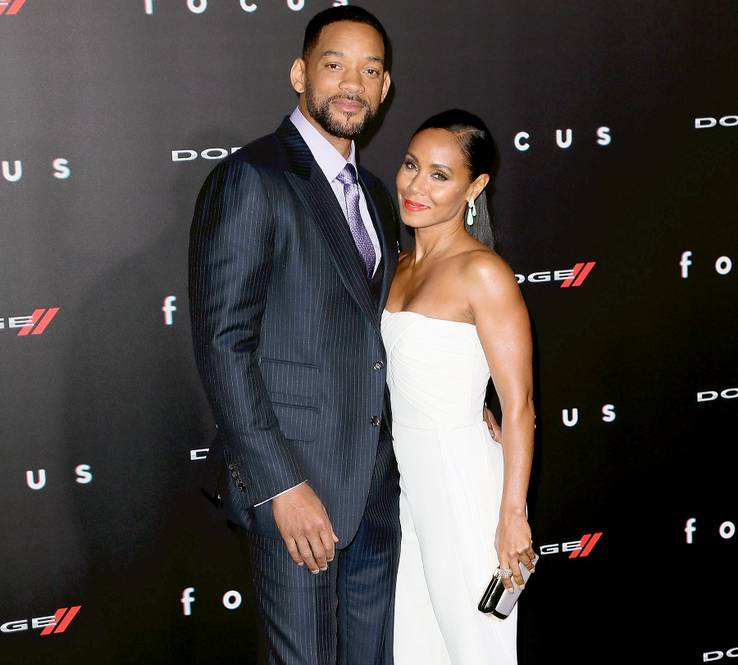 Will Smith and Jada Pinkett-Smith are one of the most famous couples in the world. Their relationship and marriage have garnered a great deal of media attention. They are one of the richest couples in Hollywood. Will is best known for starring in the sitcom The Fresh Prince of Bel-Air. He then became one of the biggest movie stars in the world. He starred in several major films, such as Men In Black, Ali, and Concussion. Jada starred in several memorable films, including, The Nutty Professor, Menace II Society, and Girls Trip.
They first met when Jada was 19 and auditioned to portray Smith's girlfriend in Fresh Prince of Bel-Air. She didn't get the part but they became friends and started dating in 1995. They married in 1997 and had a small ceremony attended by close friends and family. They have two children, Jaden and Willow, who have followed them into showbiz. They've been married for over 20 years now. Will revealed the secret to their marriage on Instagram. He wrote, "Love is like gardening. I have learned to focus on helping you to blossom into what you want to be (into what you were born to be), rather than demanding that you become what my fragile ego needs you to be." (Goodhousekeeping)
19 Sacha Baron Cohen & Isla Fisher (From The Start)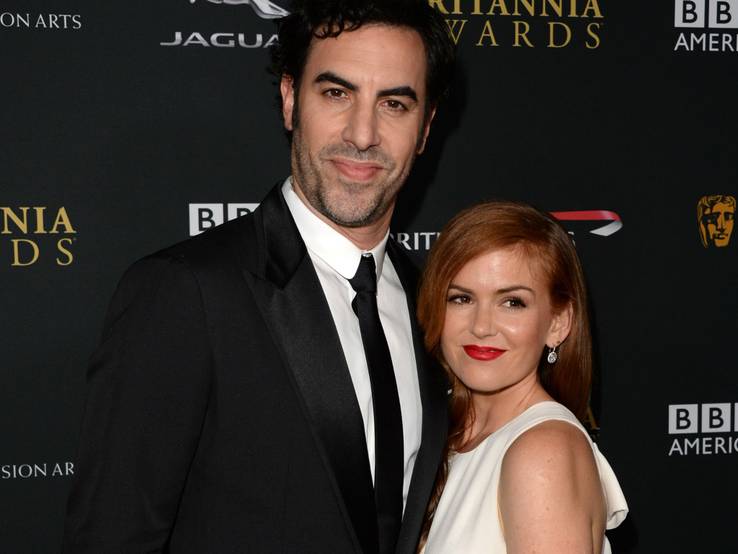 Sacha Baron Cohen and Isla Fisher have been together for an incredible 17 years. They met long before Fisher was one of the most desirable actresses in Hollywood and long before Cohen was getting kicked out of award shows for causing a disturbance. Fisher is best known for her roles in several memorable films, including, Wedding Crashers, Confessions of a Shopaholic and The Great Gatsby. Cohen is best known for portraying a wide range of hilarious and controversial characters, such as Borat, Bruno, General Aladeen and Ali G. In fact, he starred in the Channel 4 comedy series Da Ali G Show.
In 2002, Cohen and Fisher met at a party in Australia. They dated for two years before getting engaged in 2006. They married in a private ceremony in 2010 in Paris, France.
Fisher admits that their marriage isn't like any other in Hollywood. Cohen has often found himself under a great deal of scrutiny. Fisher said, "It's definitely not a normal relationship. You know there have been times in the past with the guerrilla style film making of Borat and Bruno where there were surreal conversations: 'How many people are suing us? Are you wanted in any states? Are you alive?'" (DailyMailUK)
18 Hugh Jackman & Deborra-Lee Furness (From The Start)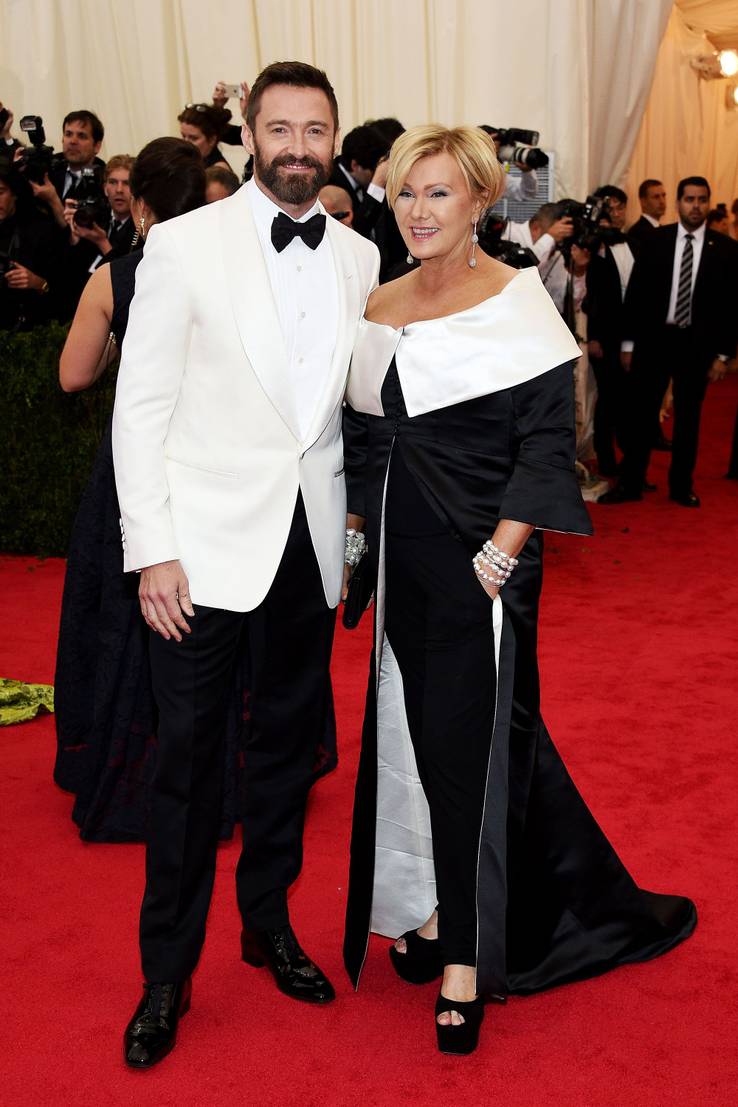 Before Hugh Jackman became one of the biggest names in the Hollywood. Before he was starring in blockbuster after blockbuster. Jackman was a struggling actor that fell in love with this soul mate. Jackman is best known for portraying Wolverine in the X-Men franchise. He's appeared in several popular films, such as, Les Misérables, The Prestige, and The Greatest Showman. Deborra-Lee Furness is an Australian actress and is best known for her role in the 1988 film Shame. In 1995, she starred in the Australian television series Correlli. Hugh Jackman was cast in the series in a supporting role and sparks soon started to fly.
They married in April 1996 and recently celebrated their 22nd wedding anniversary. Jackman revealed the secret to the success of their marriage.
He said, "You've got to find the right person. It's powerful but simple." He gave an interesting analogy about being in a good marriage.
He said, "When you're dating, you put on the best version of yourself. On the dance floor, you're like, I'm pulling out my best moves, I've got my best clothes on." He still puts on the best version of himself even after 22 years. Their marriage is still going strong and the relationship is in a great place. Jackman added, "She's the greatest thing that ever happened to me and it gets better and better." (DailyMailUK)
17 Freddie Prince Jr. & Sarah Michelle Geller (From The Start)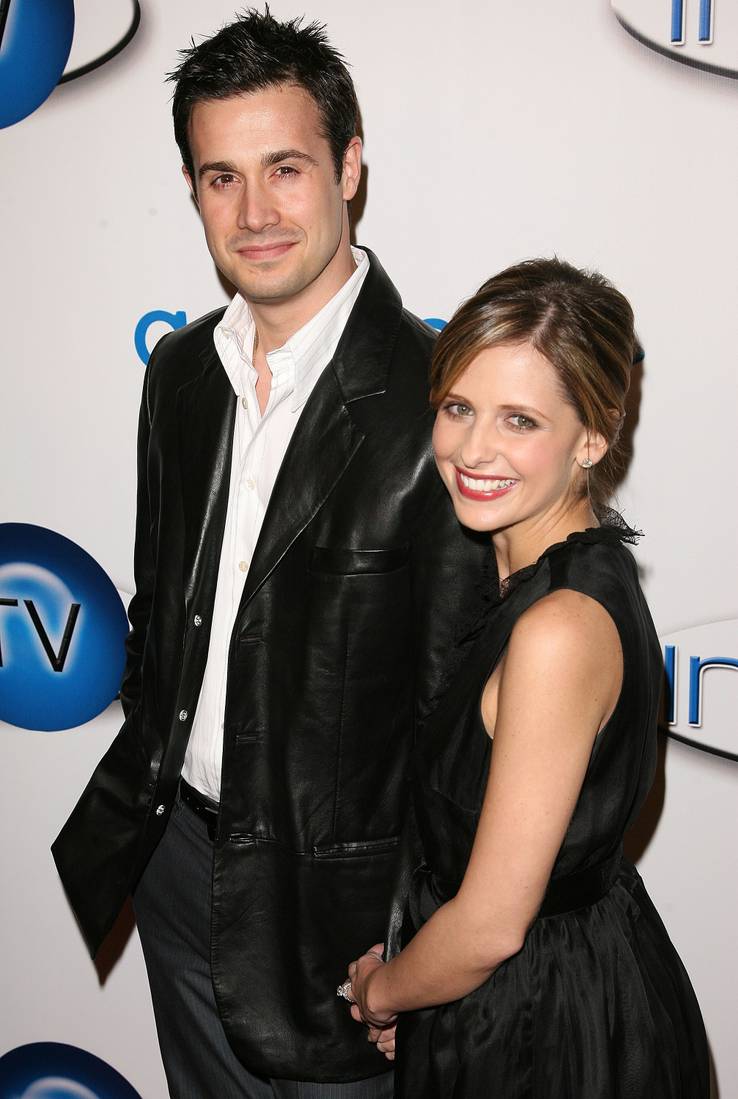 Freddie Prince Jr. and Sarah Michelle Geller prove that initial spark can last forever. From 1997 to 2003, Geller portrayed Buffy Summers in the immensely popular series Buffy the Vampire Slayer. Prince has had a great film career and starred in She's All That and Summer Catch. He also briefly worked as a writer in the WWE. Additionally, Geller and Prince met while filming the horror movie I Know What You Did Last Summer and the sequel, I Still Know What You Did Last Summer. Later, they co-starred in Scooby-Doo and its sequel, Scooby-Doo 2: Monsters Unleashed.
They met in 1997 early in their careers but didn't start dating until 2000. They were actually good friends for several years first.
Prince said, "We ended up being a perfect balance. But it didn't happen until years after and there was a solid foundation built, and that's probably the main reason why we've always been cool and groovy."
They've been married for 18 years and are still going strong. They're regarded as one of the most adorable couples in Hollywood. They have two children together. When celebrating their 13th anniversary, Geller wrote, "I love you not only for what you have made of yourself, but for what you are making of me." (E!News)
16 Michael J. Fox & Tracy Pollan (From The Start)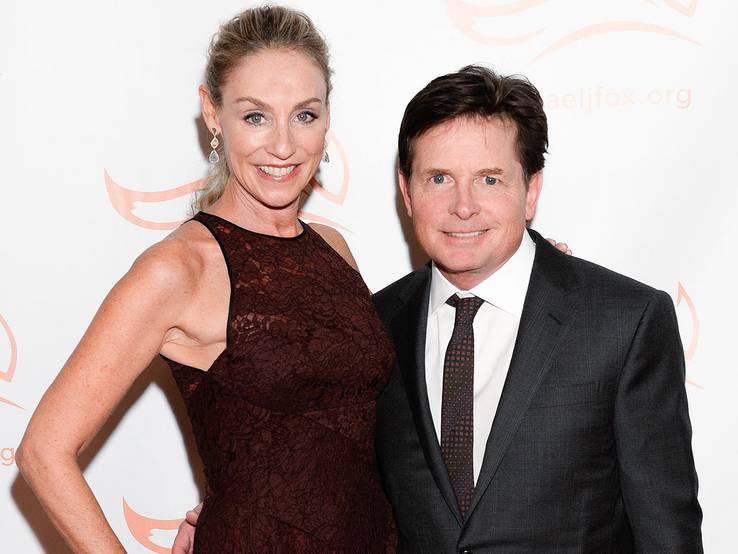 Michael J. Fox is one of the biggest Hollywood stars in the world. In the 80's, he was on the cover of every teen magazine and broke all the box office records. From 1982 to 1989, he starred as Alex P. Keaton in the popular sitcom Family Ties. He is also known for starring in the sitcom Spin City and in the immensely popular Back to the Future trilogy. Tracy Pollan is best known for portraying Ellen Reed in Family Ties. In fact, Pollan played Fox's girlfriend in the series but they didn't start dating off screen yet.
It wasn't until they reunited on the set of Bright Lights, Big City. They soon started dating and married in July 1988. They have four children together. In 1991, Fox began to display symptoms of Parkinson's disease and was diagnosed a year later. Pollan has been by his side the entire way. Additionally, both have become outspoken activists about the disease. After 30 years of marriage, they're still madly in love. Pollan said, "He's an amazing father. He's one of the smartest people I know…and he's pretty cute still!" Fox is aware how lucky he is to have a wife like Tracy. He said, "[I] won the lottery in the wife department." (Countryliving)
15 Snoop Dogg & Shante Broadus (From The Start)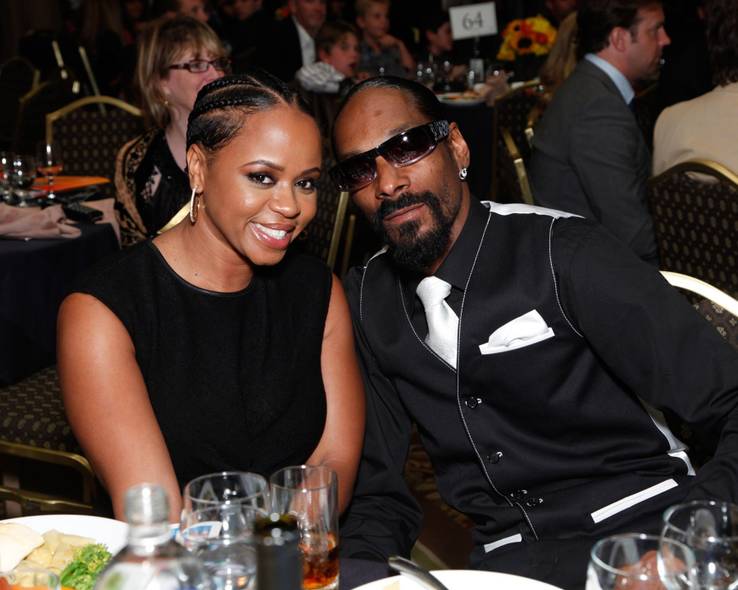 Snoop Dogg has the image of a laid-back rapper that loves to party. In his music videos, he's often surrounded by a plethora of beautiful ladies. However, turns out he's a very conventional man and there is only one lady he wants to be around. Snoop has released several chart-topping albums, such as Doggystyle, The Doggfather, and R&G (Rhythm & Gangsta).
Snoop met his wife, Shante Broadus, long before he was a household name. Snoop is one of the few celebs to marry his high school sweetheart. They went from prom dates to getting married at The Ritz Carlton.
They married in 1997 as Snoop was on the rise and becoming a major star. At one point it did seem that the marriage wouldn't last. In 2004, Snoop filed for divorce citing irreconcilable differences. However, Snoop had a change of heart. He said, "I was trying to get a divorce, but I went back home and I fell back in love with my wife and kids. A lot of times you get cloudy." He added, "I understand that I need my wife and my kids in my life — so I threw the papers away. I don't want to get a divorce." (E!News) In 2018, they will celebrate their 22nd wedding anniversary.
14 Seth Rogen & lauren miller (From The Start)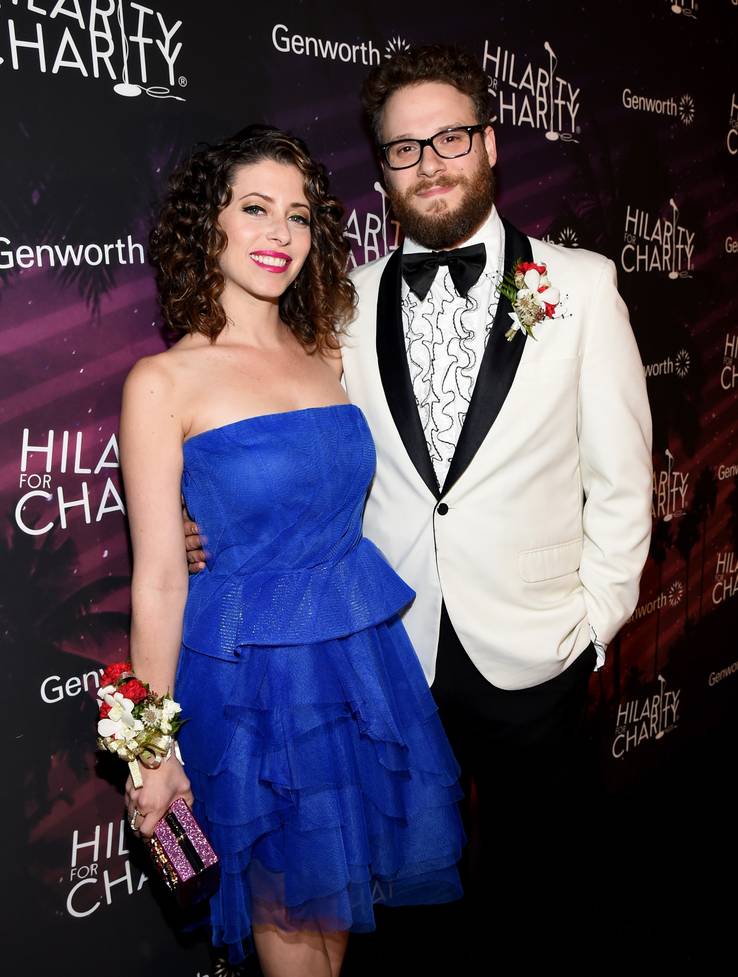 Some famous celebs have a difficult time telling if a person is interested in them or their celebrity status. However, Seth Rogen never has to worry about that because he met his wife long before he was a worldwide star. Rogen has starred in a number of popular films, such as the 40-Year-Old V*rgin, Knocked Up and Pineapple Express. Lauren Miller is best known for writing and starring in the film For a Good Time, Call. Additionally, she has appeared in several of Rogen's films, including, Superbad, 50/50 and voiced a character in Sausage Party. They met when both wrote for the comedy series Da Ali G Show.
They dated for seven years before getting married in 2011. Sparks were flying between the two funny people from their very first date.
Miller said, "Even our first date was exciting. We played mini golf and then got into a hit-and-run accident on the freeway. When I got out of the car, I hugged him. I needed to hold onto something."
In 2018, Rogen noted he's open to renewing their vows and said, "Yeah, that would be fun, Anything for a party." Miller couldn't hide her excitement and added, "Renew our vows? Does that mean we can have another wedding?" (USmagazine)
Featured Today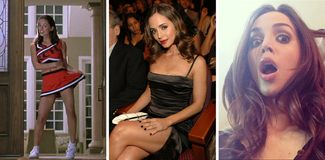 20 Photos Of Eliza Dushku (And Reasons Why She Needs A Comeback)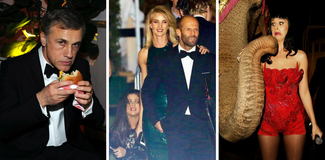 20 Most Awkward Celeb Photos Taken At Exclusive Hollywood Parties

20 Unusual Things Fans Tend To Forget About Natalie Portman

13 Megan Fox & brian austin green (From The Start)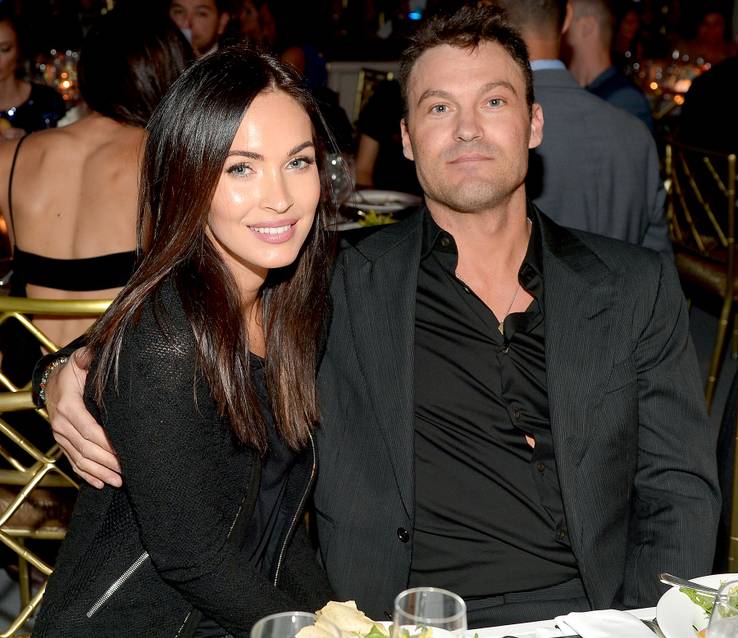 Megan Fox is widely regarded as one of the most beautiful women of all time. She is also one of the most controversial celebs of all time. However, when it comes to relationships she is very simple and traditional. Fox first rose to fame for her role as Mikaela Banes in Transformers and its sequel, Transformers: Revenge of the Fallen. Brian Austin Green is best known for his role as David Silver in the popular 90's teen drama Beverly Hills, 90210.
In 2004, Fox met Green on the set of the sitcom Hope & Faith. Fox said, "I liked him right away." The chemistry and tension between them was thick.
She explained, "Everyone was around the monitor watching a scene, and Brian accidentally touched my leg. I remember literal electricity shooting through me and out me from every direction. It was like magic." (USmagazine) At the time, Fox was 18 and Green was 30. They dated for six years before marrying in June 2010. In 2015, the couple announced their intention to separate but reconciled in 2016. They have three children together and both devote their time to the family. Despite their past problems, the relationship seems to be stronger than ever.
12 Portia de Rossi & ellen DeGeneres (From The Start)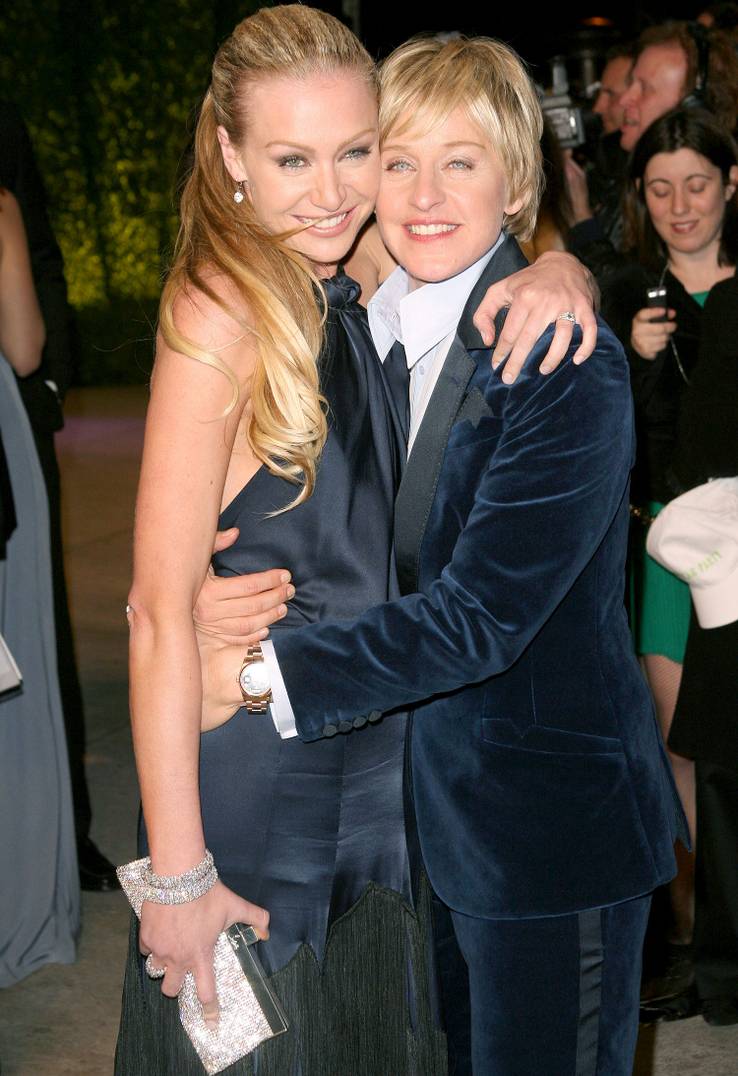 Both Ellen DeGeneres and Portia de Rossi were in several relationships before meeting each other. Ellen was already a well-known celebrity figure when they met. However, Portia was early in her career and was just starting to breakout. Once these two soul mates found each other they knew instantly they'd be together forever. Ellen DeGeneres has hosted the daytime talk show, The Ellen DeGeneres Show, since 2003. Rossi has starred in several TV series, such as Ally McBeal, Arrested Development, and Scandal. Both are activists and care deeply about many issues.
They first met in 2000 and felt sparks but they were both in relationships at the time. In 2004, they reunited at the Big in '04 Awards and the connection was undeniable. Ellen said,
"I really never stopped thinking about her, because I just haven't felt that kind of energy with anyone in my life. So there's that."
Portia will never forget seeing Ellen again. She said, "she took my breath away." By the end of 2005, they were living together. After marriage was legalized in 2008 Ellen and Portia married on August 16th of that year. Ellen said, "It's the first time that I've known in every cell of my being that I'm with somebody for the rest of my life." (E!News)
11 David & Victoria Beckham (From The Start)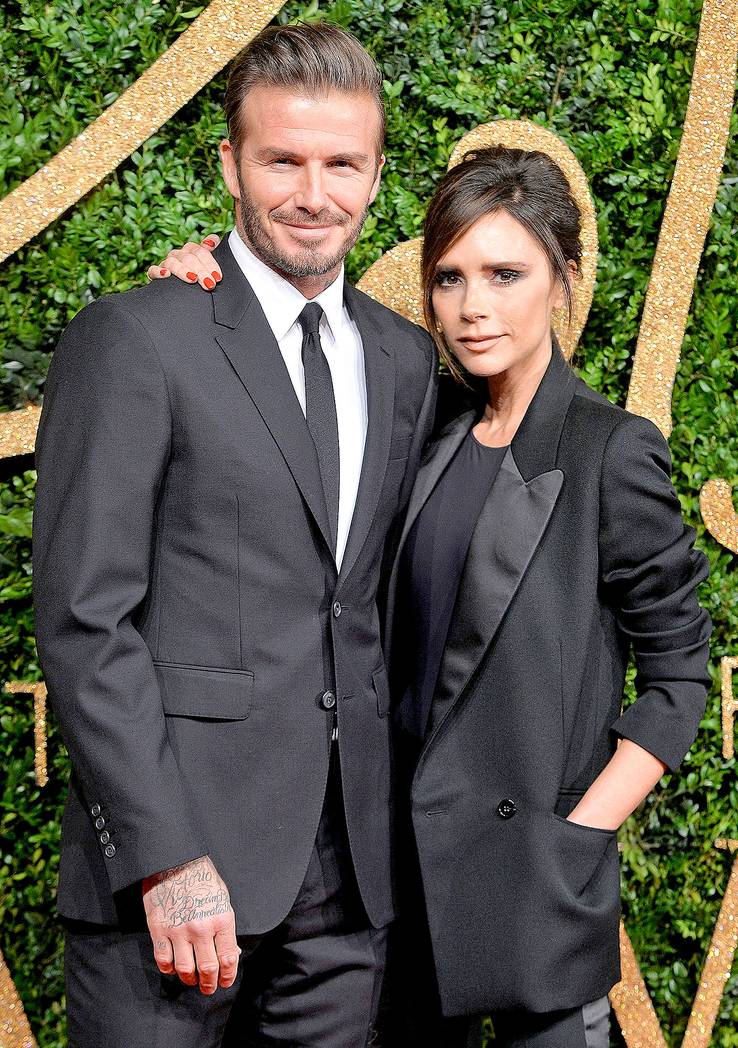 David and Victoria Beckham are one of the most recognizable power couples in the world. The media has dubbed them, "Posh & Becks". David first rose to fame as a footballer and played for Manchester United. Victoria gained fame as a member of The Spice Girls and was known as Posh Spice. She is now one of the top fashion designers in the world. Both are considered two of the most influential fashion icons and trendsetters. Additionally, they're regarded as two of the most beautiful people alive. So it makes sense that they'd be together.
Posh & Becks started dating in 1997 after meeting at a charity event. They were both major stars but their careers were just starting. It was major news all over the world but few gave the couple a real chance. Victoria admits that she didn't follow football prior to meeting David.
She said, "I didn't really know who he was. I was never into football." (GlamourUK)
They married in July 1999 in one of the most highly publicized weddings of the year. However, media was barred from the event although they sold exclusive pictures to OK! Magazine. They've proven all the naysayers wrong and have been together for over 20 years. They will celebrate 19 years of marriage in July 2018. They have four children together.
10 LeBron James & Savannah (From The Start)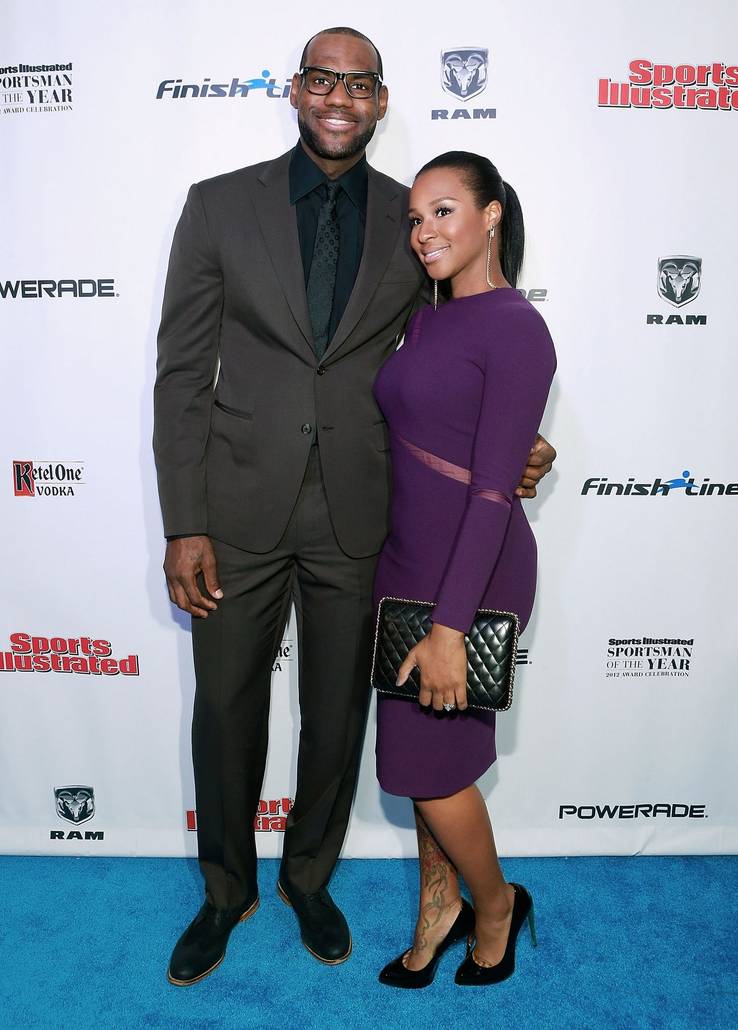 LeBron James is widely considered one of the greatest NBA players of all time. He's been dubbed "the King" due to his dominance and incredible skill. However, he was his wife's "King" long before he was King of the NBA. James currently plays for the Cleveland Cavaliers and previously played for the Miami Heat. James has won several major championships and awards, including, two Olympic gold medals, four NBA MVP awards and three NBA Championships.
James first met his wife, Savannah, while both were still in high school. In fact, both grew up in Akron, Ohio and attended rival schools. He was the local superstar athlete and she was a cheerleader. They soon started dating and Savannah became pregnant in her senior year. However, James promised her everything would work out.
He said to her, "It's not going to slow me down, and it's not going to slow you down. We're going to keep doing what we have to do."
They married in 2013 and have three kids together. Savannah said during a speech, "I guess you could say he was a pretty good date. After all, we're still going on more dates, three kids, and 15 years later." (BusinessInsider)
9 Denzel & Pauletta Washington (From The Start)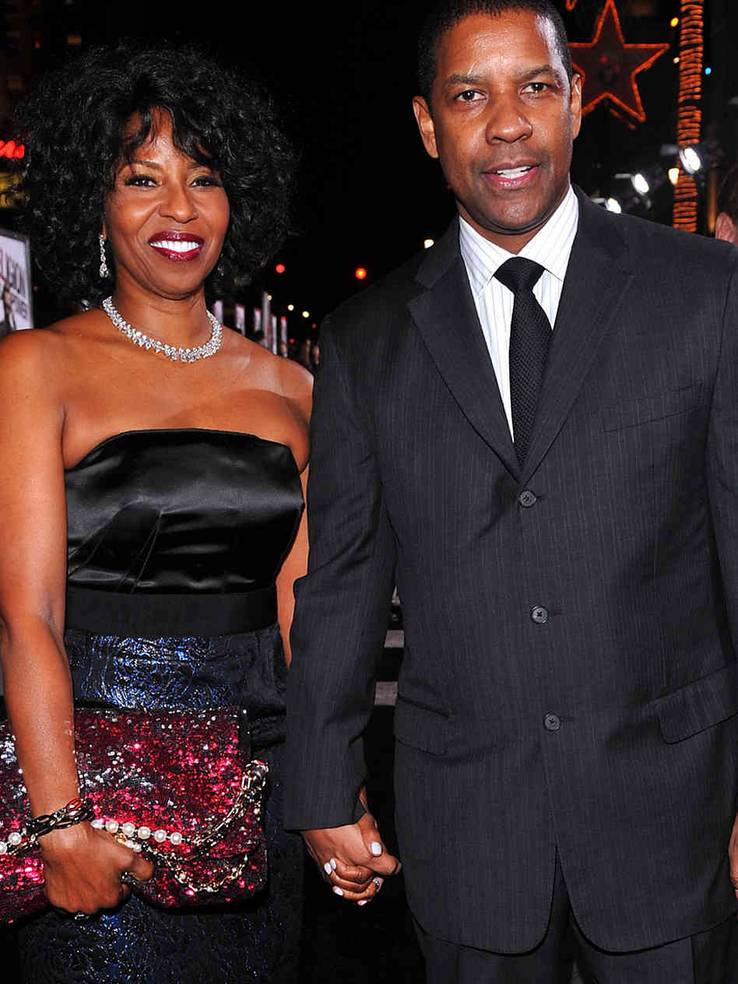 Denzel Washington is one of the biggest Hollywood stars in the world. He has starred in a plethora of major films and is one of the most recognizable celebrities. Before all of the fame, he was pursuing the love of his life. Washington has starred in several memorable films, such as Malcolm X, The Inside Man and American Gangster. He won an Academy Award for Best Supporting Actor for his role in Glory and Best Actor for his role in Training Day.
In January 2018, Washington and his wife Pauletta celebrated 35 years of marriage. They met in 1977 on the set of the television film Wilma. They eventually went on a date although there is a discrepancy on who paid for the first date. They married in June of 1983, however, Washington proposed three times before she said yes. They've had their fair share of problems but renewed their vows in 1995 during a trip to South Africa. In 2010, Washington said, "There is no secret to the perfect marriage. I have been married 27 years to Pauletta. Everybody has their ups and downs; we've had ours. It's hard work, you know. But we made a commitment. A spiritual foundation helps everything – marriage, work, peace of mind." (Goodhousekeeping)
8 Julia Louis Dreyfus & brad hall (From The Start)
In November 2017, Julia Louis-Dreyfus and Brad Hall celebrated their 30th wedding anniversary. However, they dated for years before tying the knot. Brad Hall is best known as a former news anchor for Saturday Night Live's Saturday Night News in the 80's. He is also known for creating the sitcom The Single Guy. Julia is best known for her iconic role as Elaine Benes on the groundbreaking sitcom Seinfeld. Currently, she portrays Selina Meyer in the HBO series Veep.
Brad and Julia met in 1979 while both were attending Northwestern University. In fact, she auditioned for Brad's sketch comedy troupe, The Practical Theater. Later, they both worked together on Saturday Night Live in the 80's. They married nine years after meeting in 1987. They've been together since and are still going strong. They worked together on the sitcom Watching Ellie, which ended up not getting picked up. They also played fictional versions of themselves on HBO's Curb Your Enthusiasm, created by Seinfeld co-creator Larry David. Brad and Julia have two sons together and the spark in their marriage is still strong. During an interview with former Tonight Show host Jay Leno, Julia revealed the secret to her successful 30-year marriage. She said, "(I) found the right guy." (Countryliving)
7 Elizabeth Banks & Max Handelman(From The Start)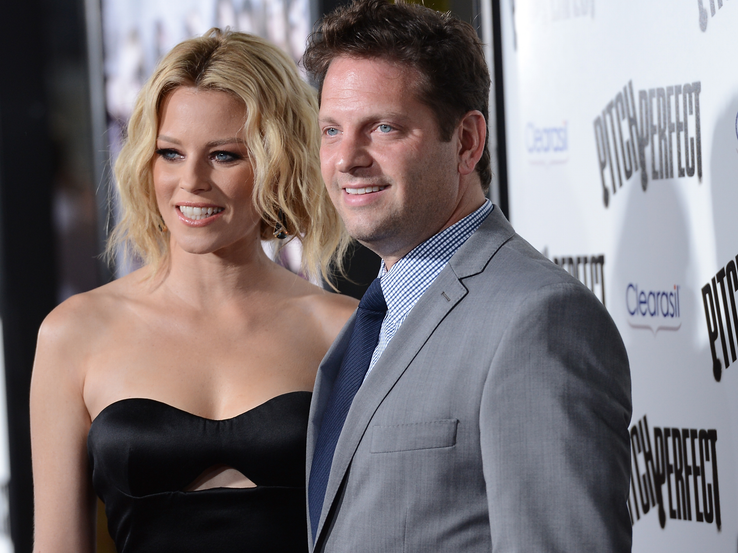 Some couples are lucky that they meet their soul mate and get to grow old with them. Elizabeth Banks and Max Handelman are one of the few celeb couples that have been together from the start. Handelman is a sportswriter and wrote the book Why Fantasy Football Matters: (And Our Lives Do Not). Elizabeth Banks is one of the highest grossing actresses in Hollywood. She has starred in several films, such as the 40-Year-Old Virgin, The Hunger Games franchise and Pitch Perfect 1 & 2. Additionally, Banks and Handelman served as producers for Pitch Perfect and its sequel. Banks also directed Pitch Perfect 2, which was her directorial debut.
The couple first met on Banks's first day of school at the University of Pennsylvania in 1992. Banks was only 18 at the time they first started dating. Ten years later, he managed to surprise his future wife with a proposal.
She noted, "He said that after 10 years, he owed it to me to completely surprise me."
(InStyle) They married on July 5, 2003, with a grand wedding. This was before Banks became a major Hollywood star. They've both gone on to have phenomenal careers but have stayed together through all the ups and downs.
6 Tina Fey & Jeff Richmond (From The Start)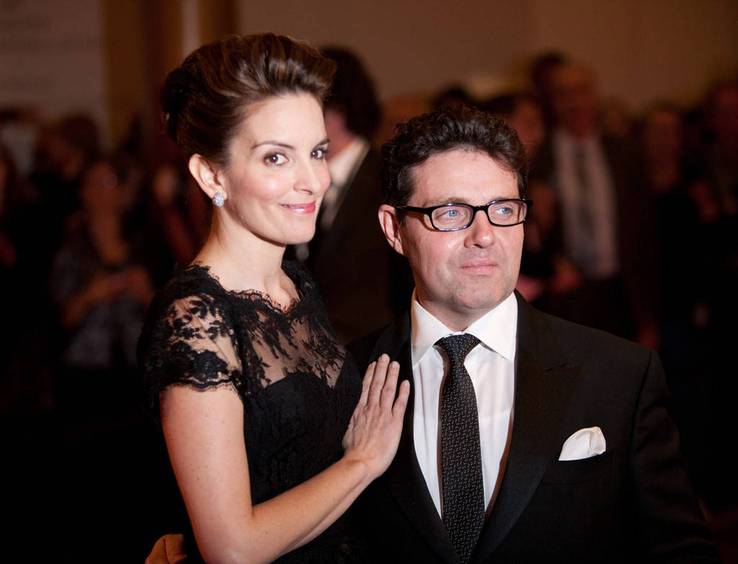 It's rare that a Hollywood celeb stays married to the same person their entire life. It's even rarer for a Hollywood celeb to have been intimate with only one person their entire life. When it comes to Tina Fey nothing is ordinary. Tina Fey first rose to fame as a performer and head writer for Saturday Night Live. She later co-starred and wrote the screenplay for Mean Girls. From 2006 to 2013, she created and starred in the sitcom 30 Rock. She also created the Netflix series Unbreakable Kimmy Schmidt. Jeff Richmond is a composer and composed music for both 30 Rock and Kimmy Schmidt.
Fey and Richmond met in 1994 while both were working at Second City. They married seven years later in 2001 and have been inseparable since. They started dating when Fey was 24 and Richmond is the only man she's ever been with. They have two daughters together and are still going strong. Richmond calls their marriage, "borderline boring – in a good way." Fey agrees with that sentiment. She added, "I don't enjoy any kind of danger or volatility. I don't have that kind of 'I love the bad guys' thing. No, no thank you. I like nice people." (VanityFair)
5 John Cusack (Stay Single)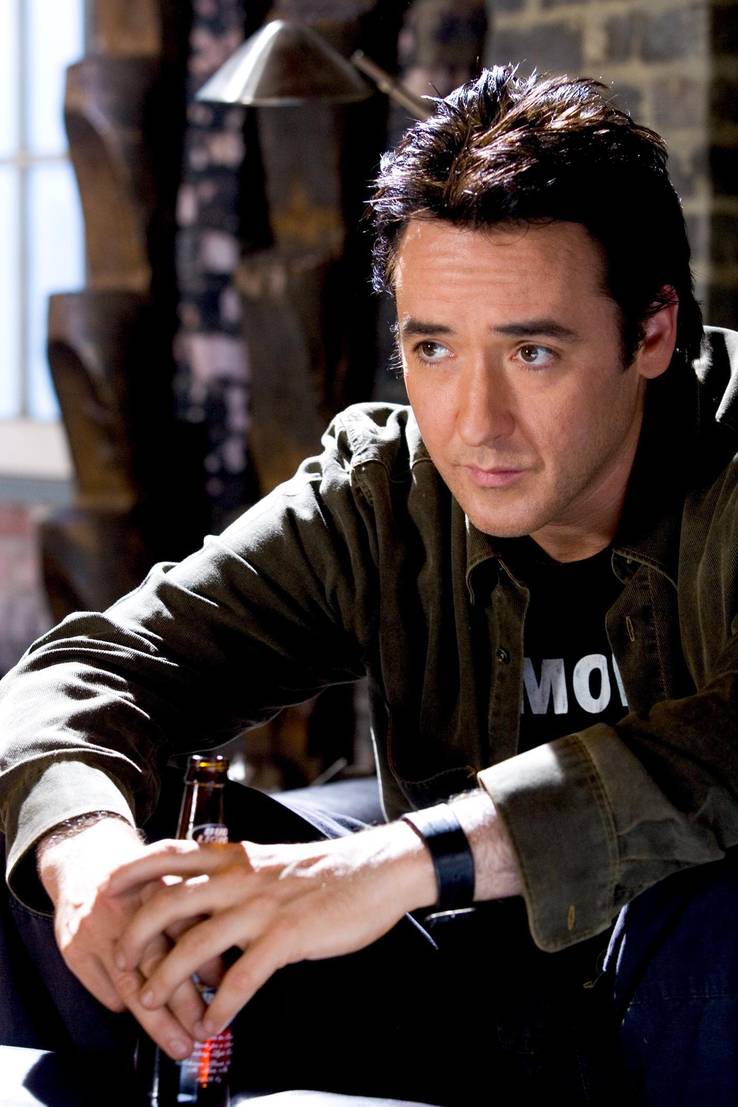 John Cusack is widely regarded as one of the most famous bachelors in Hollywood. He's outlasted several famous bachelors and will likely be the last single man left in Hollywood. He has had a long and illustrious career. He started his career as a teen actor and eventually became a leading man. Cusack has starred in a number of memorable films, such as, Say Anything, Being John Malkovich and Hot Tub Time Machine. He was nominated for a Golden Globe for his role in High Fidelity. He's starred in a lot of movies but his dating list is actually longer.
Cusack loves the single life and is proud to be one of the most famous bachelors. In 1998, he dated actress Neve Campbell for four years before moving on.
In 2003, rumors ran rampant that he was dating actress Meg Ryan. He was in an on-again, off-again relationship with Jodi Lyn O'Keefe from 2003 to 2009. He has also been linked to Rebecca Romijin, Gabriela Spanic, and Jennifer Love Hewitt. In 2009, Elle magazine conducted an interview with him and asked why he hasn't settled down yet. Cusack gave a very simple answer. He said, "Society doesn't tell me what to do." (Elle)
4 Chelsea Handler (Stay Single)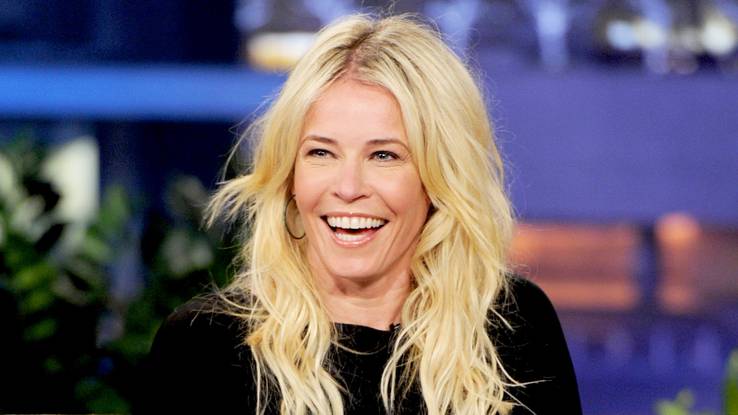 Chelsea Handler has always been open and honest about her relationship status. She is proud to be single and feels other single people should feel the same way. Handler is best known for hosting several talk shows. Form 2007 to 2014, she hosted Chelsea Lately on the E! Network. In 2016, she began hosting Chelsea on Netflix, which concluded after the second season.
Handler is also known for her honest feelings on being single and getting married. At this point, she doesn't seem eager to want to settle down. From 2006 to 2010, she dated the former CEO of Comcast Entertainment Ted Harbert. However, Handler broke it off with him and went back to being single. She has been linked with several famous stars, including, Dave Salmoni, David Alan Grier, and 50 Cent. Handler is once again single but is too busy right now to go back in a relationship. Additionally, she feels that there is a stigma around being single.
She said, "It is important for women to have a positive outlook about [being] single,"
There truly is nothing wrong with being single and Handler reminds her fans of that every day. She added, "It is empowering to know who you are and know that I won't settle for anything less than what I bring to the table." (ET)
3 Seth Macfarlane (Stay Single)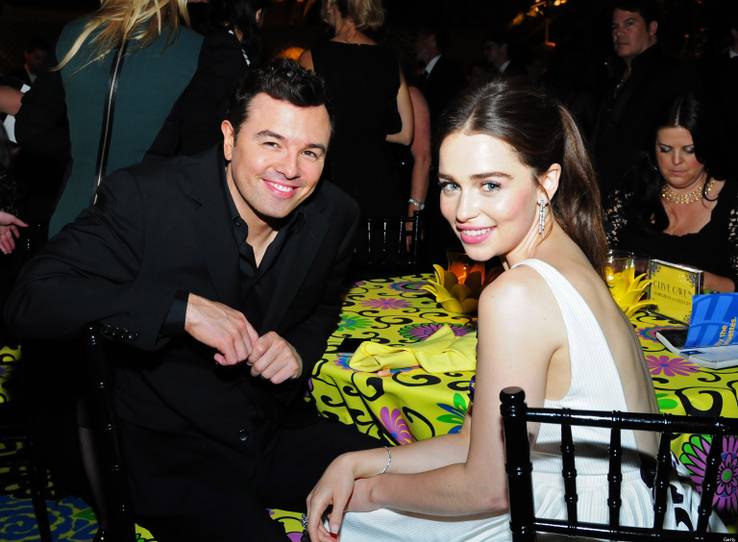 Seth Macfarlane has dated a long list of incredibly beautiful and talented women. However, it appears he hasn't found the right one yet and until he does he's going to enjoy the single life. Macfarlane is best known for creating the animated sitcom Family Guy and provides the voices for several of the characters. He created and stars in the live-action sitcom Orville. He's also created the TV series American Dad and The Cleveland Show. Additionally, He wrote, directed and starred in Ted and its sequel Ted 2.
Macfarlane's relationships have all been very short and he's usually single. It appears that he is just suited for the single life. Macfarlane has dated a plethora of world-famous actresses. In 2012, Macfarlane dated Game of Thrones actress Emilia Clarke for 6 months before breaking up. He has dated several other famous women, including, Alexandra Breckenridge, Ashley Greene, Amanda Bynes and Eliza Dushku. He's not opposed to marriage but sees nothing wrong with being single. If he were to meet the right person he probably would settle down. Macfarlane has admitted that when it comes to relationships he's very similar to Family Guy's Brian Griffin. Macfarlane said, "I have some Brian type issues from time to time looking for the right person but I date as much as the next guy." (Q102)
2 Leonardo DiCaprio (Stay Single)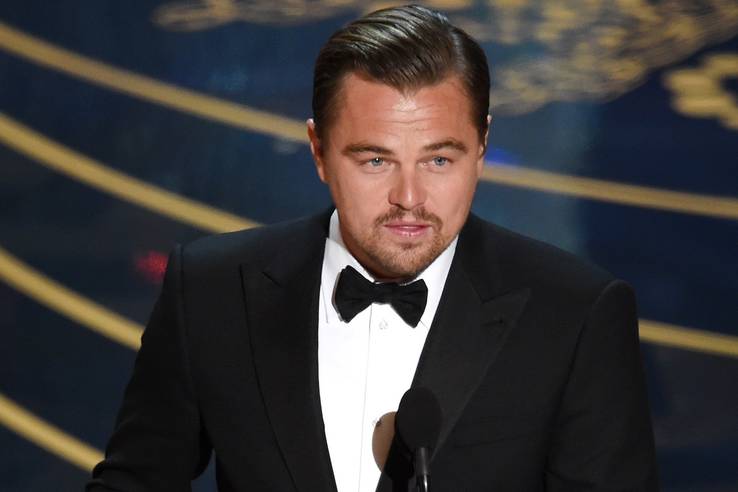 Leonardo DiCaprio cares deeply about the environment, gives critically acclaimed performances and loves to date models. He starred in several blockbuster films, such as Titanic, The Departed, Inception and The Wolf of Wall Street. He won his first Academy Award for his role in The Revenant. It's safe to assume that he celebrated his victory with a large group of models.
It seems like Leo's dating a new model each month and unattached every other month. From 2000 to 2005, Leo dated supermodel Gisele Bündchen which was a highly publicized relationship. He then dated model Bar Refaeli from 2005 to 2011. He also dated actress Bijou Phillips and singer Emma Bunton. However, he's always adding to his list of models and dated Emma Miller, Kristen Zang, and Nina Agdal. In 2017, he was newly single after breaking up with Agdal. However, he easily slipped back into his single ways. While partying at a club he was seen talking to a group of models. According to the Daily Mail UK, "Leo was very polite and shook their hands and asked their names – he was a gentleman. But it's clear he likes models." (DailyMailUK) In April 2018, he was spotted with 20-year-old model Camila Morrone. Perhaps, he'll finally settle down or he'll be single soon again.
1 Kylie Minogue (Stay Single)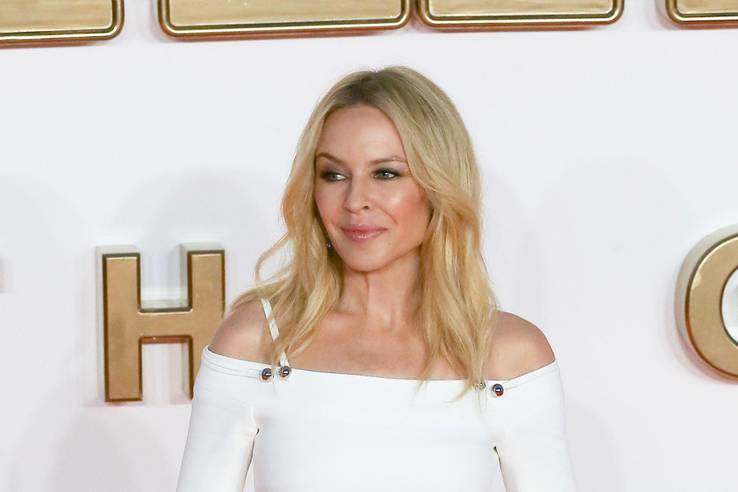 Kylie Minogue has been in several relationships and even came very close to getting married. However, she always ends up being single. It might just be that she's really good at it. She first gained fame for her role in the popular Australian soap opera Neighbours. She went on to become one of the top recording artists in the world. She was even dubbed the "Goddess of Pop." She has released several popular albums and singles. She is best known for the hit single "Can't Get You Out of My Head." She has released several other popular singles, such as, "The Loco-Motion", "Spinning Around" and "Slow"
She has been in several high profile relationships and even seemed like she found "the one".
In the late 80's, she dated Michael Hutchence of INXS until the 90's. From 2003 to 2007, she dated actor Oliver Martinez. From 2008 to 2013 she dated model Andres Velncoso. It appeared that she put the single life behind her and was ready to settle down. In November 2015, she began dating actor Joshua Sasse and they were engaged by February 2016. However, they broke up one year later in February 2017 and she's been single since.
Sources: usmagazine
Source: Read Full Article