15 Reasons Why Madonna's Daughter Lourdes Is Already Outshining Her
Lourdes had so much potential to become the next Madonna, her mother even dressed her up as a mini-me when she was a kid! But Lourdes is making her voice heard, even though she seems to be on a completely different path than Madonna. Now that Lourdes has been coming into her own in recent years, quickly distancing herself from her mother's shadow, she is unique in so many ways, maybe even more than her celebrity rich family. We want to deeply explore the long list of reasons why we and so many other people believe that Madonna's daughter Lourdes is going to be one of the most iconic voices in the industry, without any more help from her family.
While she has gone out of her way to flaunt her looks, her unique sense of down to earth fashion, more importantly, she continues to build her own empire, even when it seems like no one is paying attention. Lourdes is right there in the background, being a young entrepreneur, feminist, and icon right under everyone's nose. She's not the kind of celebrity that seems like they want the spotlight on them, but we have a feeling she's going to get more and more attention in the future because of her projects and her own sense of independence separate from her mother Madonna.
15 What Her Name Really Means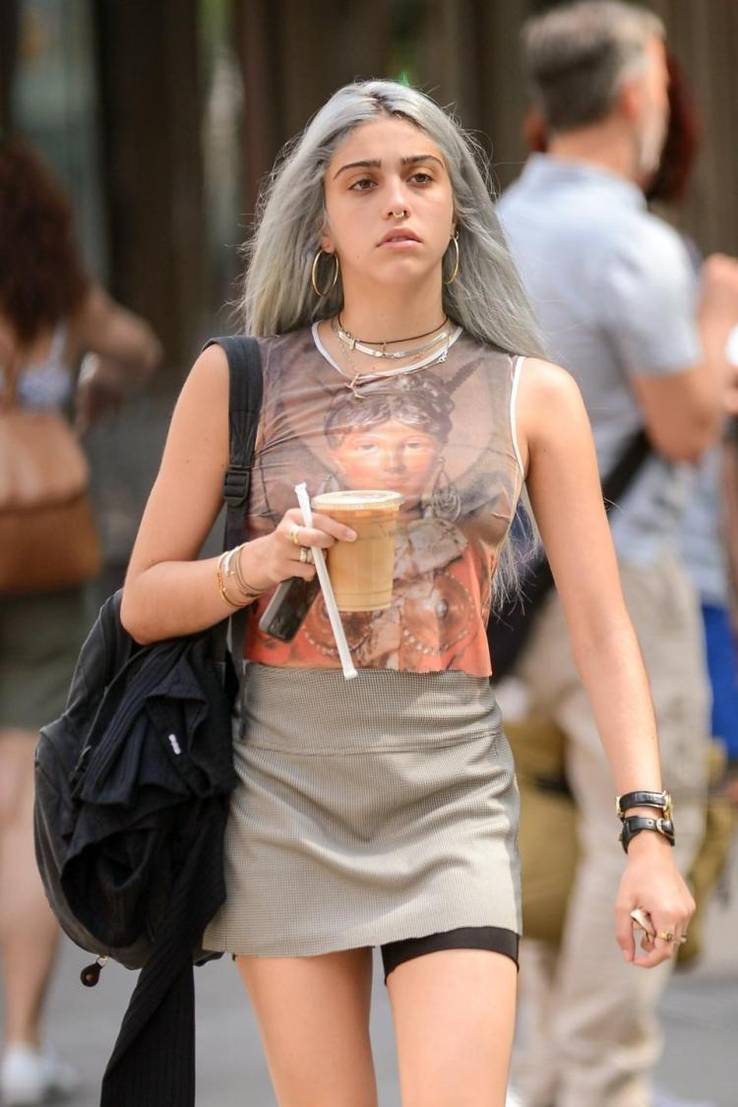 The name Lourdes not only is quite unique, but it means, "City of healing" according to E Online. This source has also mentioned that it's been known that Madonna didn't just choose the name because of the meaning, but also because she liked it, it should also be noted that this name is quite rare and is very special, due to its rough translation. While the meaning of a name might be insignificant to some, it's really not, especially when her mother's name is so special and unique as well, this bit of difference for her daughter really allows her to stand on her own as an iconic woman in the industry if she wants that kind of attention. Lourdes could easily be a household name if she decided to pursue that kind of spotlight fame in the future. Lourdes Leon might not be the kind to bask in the celebrity magnifying glass, but she already started out her life the moment she was born with a unique name that would take her to great places as she got older. She's already had her name plastered all over headlines since she was a baby! Madonna has some serious competition now.
14 She Was Totally Spoiled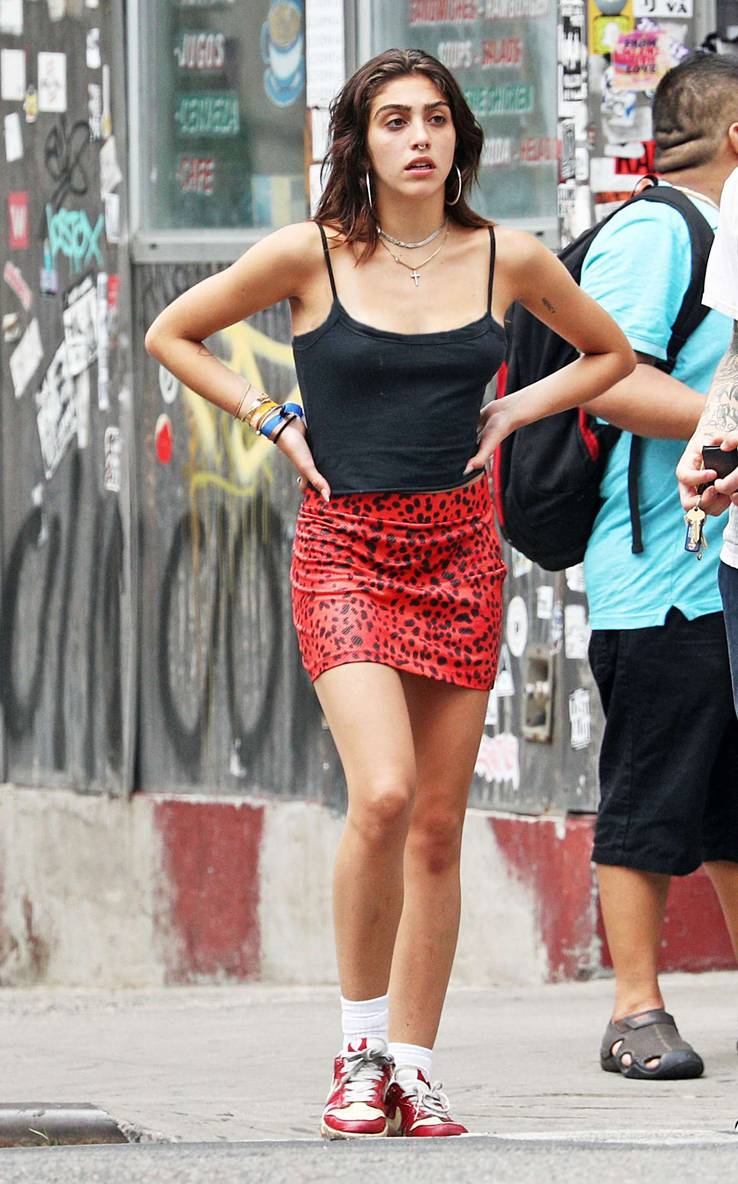 The great thing about Lourdes growing up under the spotlight is that we got to see how Madonna chose to raise her daughter. There were always amazing moments of Madonna being on the red carpet with Lourdes, head to toe in matching designer outfits. This happened so often, many reporters referred to Madonna's daughter as a mini-me version of her mother. While many believed that Lourdes was much too spoiled at such a young age, Madonna was also very open about her parenting, which did not always include the glitz and glam, often with goals to reach more of a normal life within the household so Lourdes could grow up and make choices for herself and her own independence. But when Lourdes got older, she seemed to act out against spending red carpet family time together with her mother, she seemed to want to shy away from the spotlight (honestly we don't blame her). This continues even to this day, there's such a mystery surrounding Lourdes, we just need to know more and more! But back to the spoiled lifestyle that she grew up with, we're just glad she hasn't become too materialistic as she has become an adult. What a relief.
13 Madonna Changed For Her Children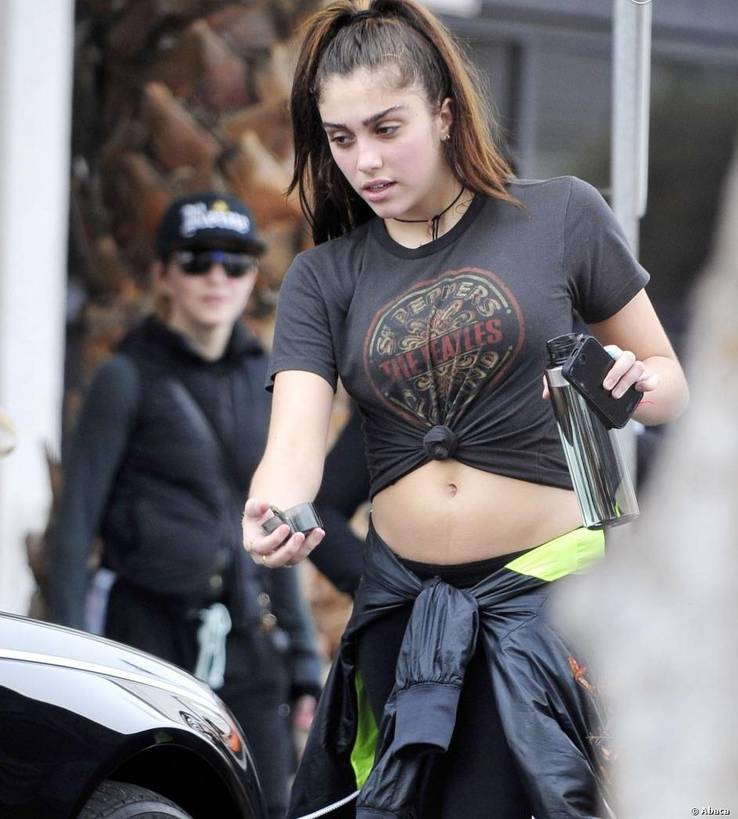 Before we move on to focus more and more on Lourdes, one last point about Madonna. Lourdes' mother changed quite a bit from her wild self during the birth and years of Lourdes first being in the world. All of Madonna's attention and time went to her first child, this drove people wild. Headlines were always about Madonna and her child, it was a huge moment for the entertainment industry. She changed quite a bit for her firstborn child, but this also could be another reason as to why Lourdes has the platform she has now. Whether Madonna meant it or not, she really drove reporters in circles, trying to pry out more information about her life more than ever. This kind of attention was also given to Lourdes. It was almost as if she became the most famous child in entertainment history overnight. Many believe that Madonna put so much effort into her children, changing her life for them, but some people accused her of wanting the spotlight all for herself. Either way, Madonna seems to have done something right, because her daughter is very down to earth with a very level head on her shoulders. What more could you ask for?
12 She Was A Complete Mystery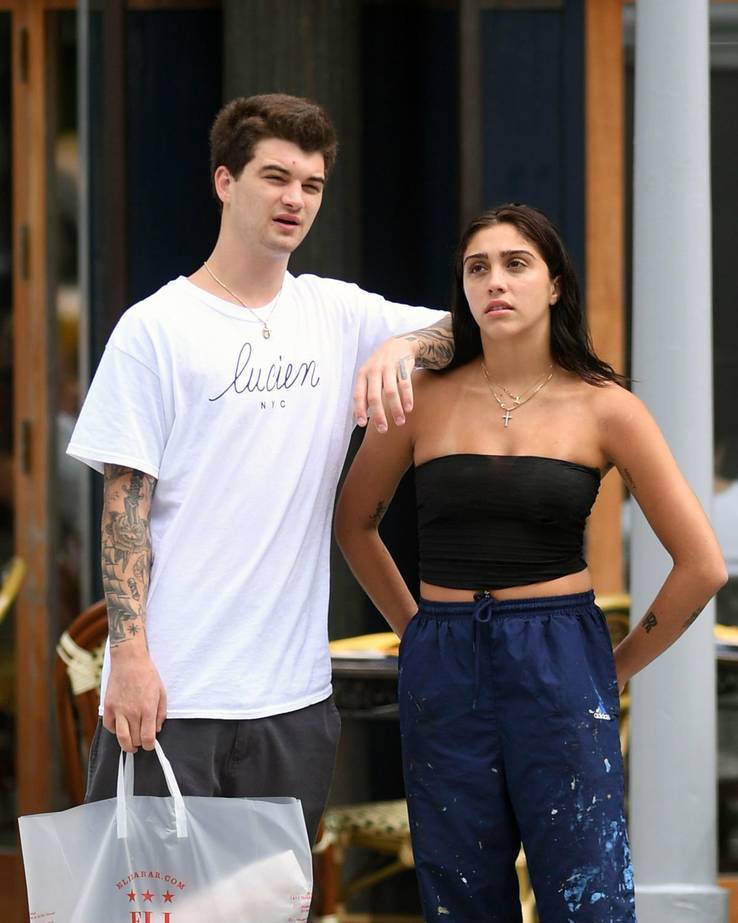 We briefly mentioned this above, the fact that Lourdes slowly shied away from the spotlight, and while we don't know exactly why, we assume it's because she wanted to be different from her mother, which is commonly the case when it comes to mothers and daughters. For many years, after seeing Lourdes grow up as a kid in the spotlight and on the red carpets, it was painfully obvious how different she became and how quickly it all happened when she started to rebel against the societal norms she lived with as a child. Whether she wanted to skip out on the Oscars or a simple premiere, she was never around as much as she used to be. But this kind of behavior can drive people to forget about a celebrity, it almost triggered the opposite effect by making more and more people around the same age as Lourdes feel like they relate to her. She seemed almost like a normal teen. Lourdes wasn't one for the spotlight, she wanted to be herself and embrace her own sense of independence, this alone sets her apart from other children who have grown up in the spotlight, in the exact same circumstances thrown their way at a young age.
11 Strong Morals Push Her Forward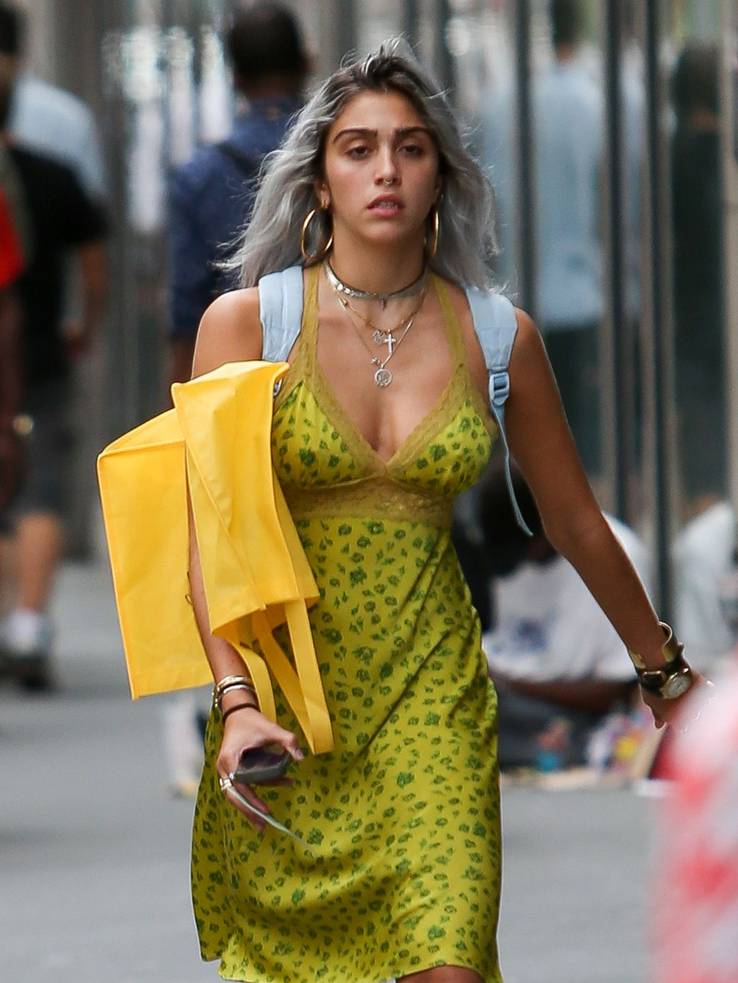 Lourdes almost has a very opposite personality to her mother's, which has garnered quite a bit of attention over the years, even when she tries to keep to herself. As she has grown into adulthood that attention has just gotten more and more intense. It's very hard to showcase Lourdes and her personality just because she hasn't been in the spotlight as much as other celebrities, but her choice to focus on her passions and what inspires her really speaks towards her morals and motivations. It takes a lot for a young woman in her early twenties to focus that hard on the passions that drive her forward. That's a rare quality and also the reason why so many people believe that the next generation of celebrities might actually make a difference in the society we all live and thrive within. Maybe individuals like Lourdes will be able to push a narrative about acceptance and love so we can all change ourselves for the better. Madonna has said in a number of interviews that she tends to be the more practical parent, maybe that's why Lourdes is going to move on to bigger and better things as the years go on.
10 Her Love Of Self-Acceptance
One thing Madonna has always pushed in her messages to anyone is her belief in self-love and acceptance, which has really empowered her daughter to believe in herself, no matter what she does moving forward. Madonna has strived to implement self-love and acceptance into everything she does, including raising her children. By making sure that both of her children have a very deep understanding of what it means to love themselves, she did something right. When you teach a child this concept of thought, whether or not they're in the spotlight or just a member of society, they will grow up with a better sense of self and confidence as well, no matter what life tries to throw their way. In life, there are so many roadblocks we all have to overcome, but can you simply imagine having everyone watch you with cameras out just to see how you'll handle literally every situation that comes your way?! That's the kind of life Lourdes probably had to deal with on a regular basis, making it that much harder to feel comfortable in her own skin, probably before she was even old enough to know what that meant.
9 The Passion For Modeling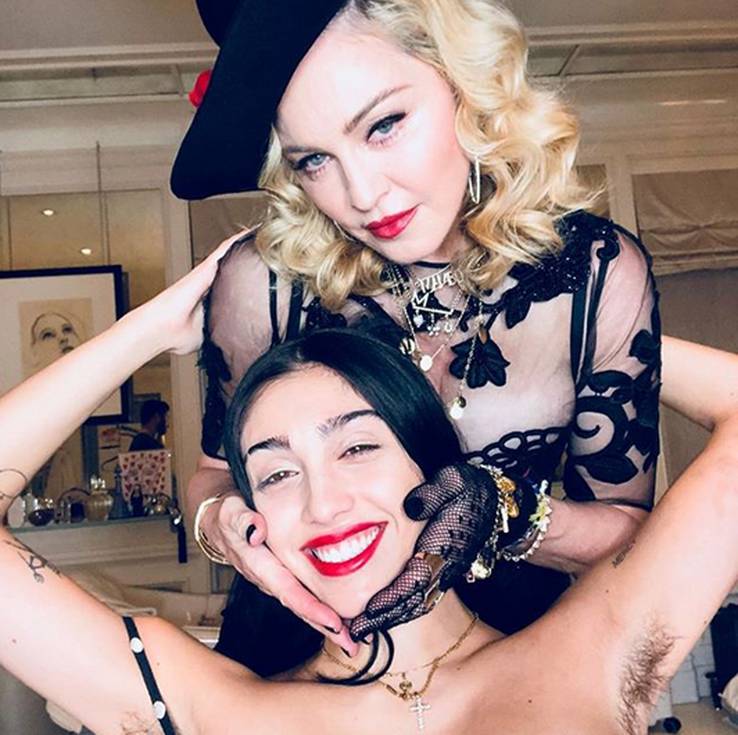 Lourdes has always pushed herself in many different ways, whether she wants to model, sing, or live her life without the spotlight, she does it with confidence. Recently she's started modeling a bit more, sporting lilac wigs and flawless makeup, it's something many people haven't expected from her. She's always been seen as a bit of a tomboy, but with this recent endeavor, she's been able to keep people guessing, as well as excited about her career. When she was 19 years old, Lourdes started her modeling career, even though it was quite unexpected, it brought her more attention than ever before. She was the face of a campaign for Stella McCartney's new fragrance, 'Pop.' Because of this campaign many people, especially young fans, saw Lourdes Leon as an inspiration for young women who want to be independent and completely themselves, no matter where they are in their life. She worked on this campaign because she loved the message of being yourself, but she also quickly found out at an early age that she wasn't one for the spotlight. She doesn't want her life to be dictated and we feel as though that's quite obvious when it comes to her way of doing things.
Featured Today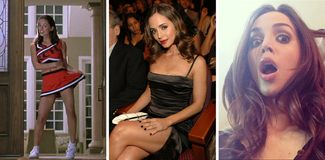 20 Photos Of Eliza Dushku (And Reasons Why She Needs A Comeback)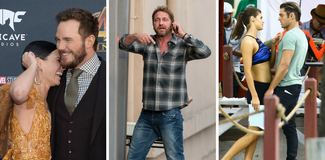 10 Male Celebs Who Can Get Any Woman They Want (And 10 Who Can't Get A Date)

20 Things Kim K Spends Her Millions On That Fans Wouldn't Expect

8 She Strives To Be Different From Her Mother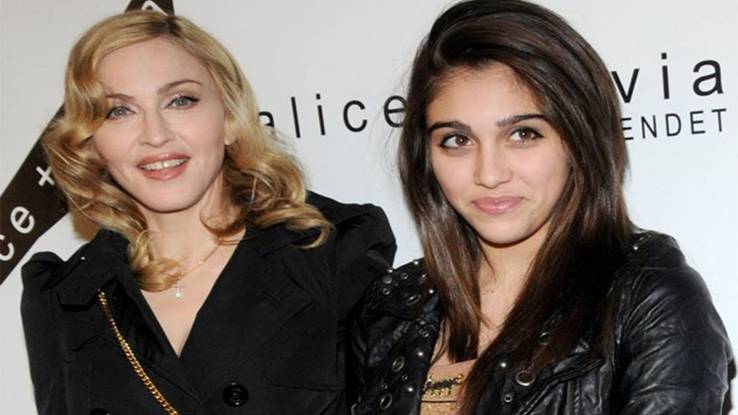 While we can't understand her reasoning behind many directions she's made in her life, Lourdes seems to be taking steps in the opposite direction from her famous mother. Her independence has always been obvious even when she was a child, but as she's become an adult, it's more and more obvious she's in the process of making a brand all her own. In the campaign for Stella McCartney, Lourdes said this about her mother, Madonna, "My mom has helped me so much. She has great style and she's an amazing dresser." While this might be true, one thing is glaringly obvious when it comes to the dynamic duo is that Madonna raised Lourdes to be her own independent woman. Madonna never wanted Lourdes to follow in her footsteps if that's not what her daughter wanted. Madonna obviously wanted her daughter to do great and amazing things but those things would be filled with passion and motivation. While Lourdes has started to make her own identity, that's much different from her mother, she still has some serious respect for her mother as well. This is just another cherry on top when it comes to the many reasons why Lourdes will outshine all of those who stand in her way.
7 A Distance From The Spotlight
There have been many years as Lourdes has been growing up where she distanced herself from the spotlight of Hollywood. This has probably paid off in many ways since she seems to have figured out more about herself and what interests her, instead of becoming a copycat of her mother like so many other children in the industry. For many years when Lourdes was still a teen, the only time we caught glimpses of her was when she was seen on the street with friends or running her own errands, thanks to the paparazzi. But now that she seems to have grown into herself and she often wants to explore more around her in the industry, we've seen her pop up every once in a while in projects. But even though she's been in some amazing campaigns and involved in projects, it's always interesting to see how she just seems like a natural, not some celebrity's kid trying to get fame handed to them. That's just another one of the reasons why Lourdes has so much potential when it comes to her capability of outshining even her own family in the industry. Do you think her down to earth attitude will take her far?
6 Her Writing Career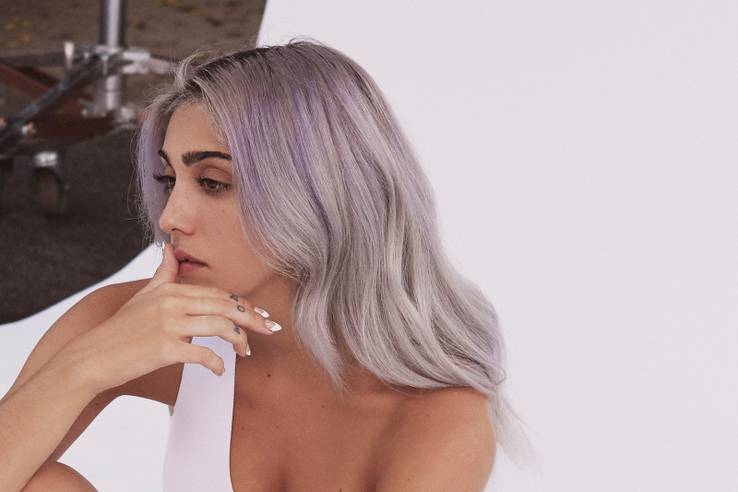 Just as another example, Lourdes has always been involved in many different passions. Such as back in 2003 when she helped her mom to create a children's book called The English Roses! This goes to show how diverse and talented she is when it comes to her potential. When she was just 6 years old, Lourdes helped her mother, Madonna, write a series of books that aimed to provide children with real-life moral lessons in an inspiring way. This caused so much media attention back when this was first happening, many people accusing Madonna of making Lourdes like a miniature version of herself, when in reality, it was probably experiences like this that actually helped Lourdes find her own creative spark so she could go on later in life and follow what she wants to create. On a positive note, this seems to have been such a positive time for Madonna's family, especially when it came to Lourdes, we believe this shaped her creativity and also helped to keep her grounded, even despite growing up in the spotlight with everyone watching so closely. What do you think, do you think this was an important moment for Lourdes or not?
5 She Created A Fashion and Beauty Line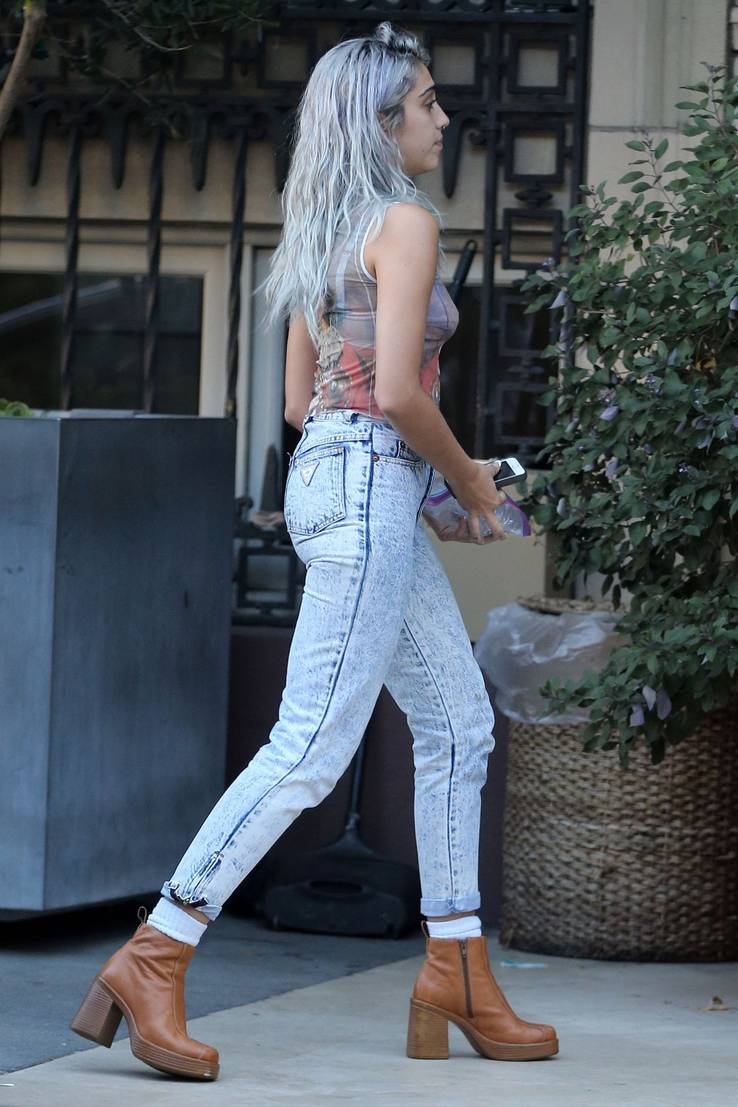 If you didn't feel like she's accomplished enough already, get ready to have your mind blown, she's done even more! When she was hardly even a teenager, Madonna's daughter, Lourdes, started her very own beauty line. The beauty line consisted of fragrances that were super fruity, with cute nail colors, and even some party dresses for a bit of fashion flair. This company actually was quite huge and she had a very good understanding of the market and industry even at such a young age. According to Baby Gaga, she enjoyed seeing her work grow and how many people actually enjoyed the company, as well as the products. Of course, all of this was possible because of the support of her mother, but throughout the whole process, her mother never made it seem like she was doing a chore, instead, Madonna went out of her way to make Lourdes have as much control as possible, so she could be inspired when it came to business and making a brand from the ground up. This is quite the accomplishment for a 14-year-old and it was obvious that Madonna was so proud of her daughter and what she pushed herself to achieve.
4 Her Choice In Men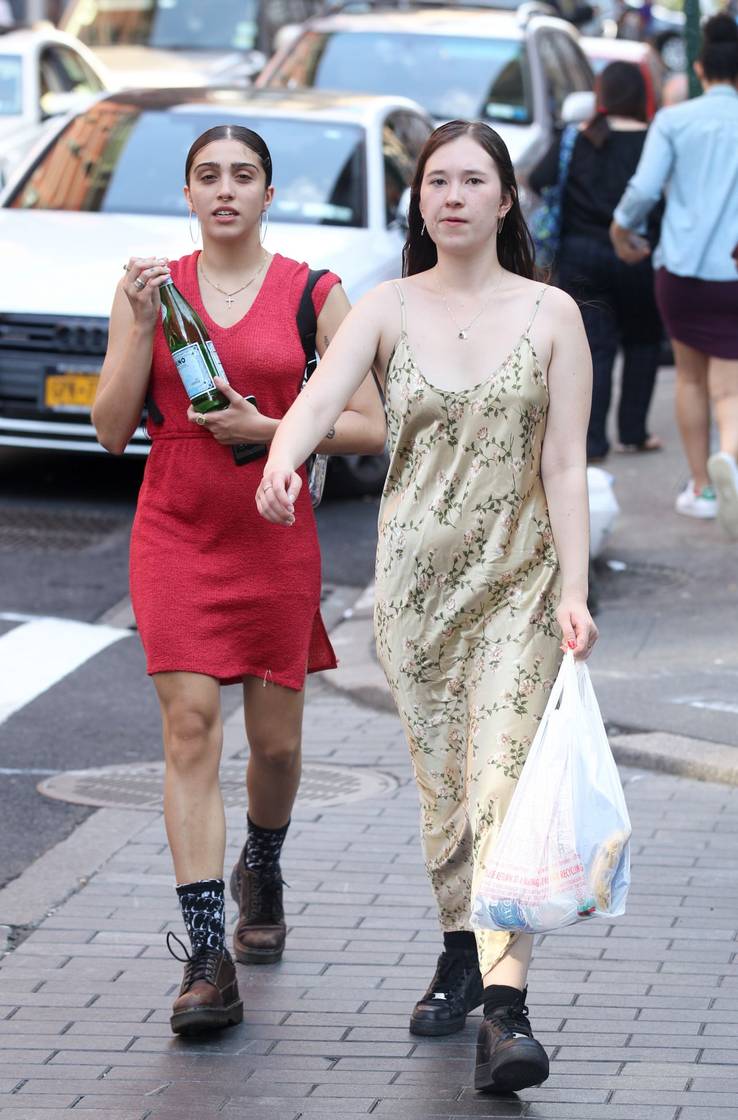 Someone like Lourdes is constantly being watched for the next big headline because she's Madonna's daughter. When she starts dating, no matter who it is, there's going to be attention directed to it. As you can imagine, when you grow up in the spotlight, no matter what you do or who you know, or even who your mother is, people will try to invade your privacy and know everything about you and what you happen to be doing. Whether she happens to be seen with a tattooed guy or any other individual, the headlines seem to implode on themselves. Even it happens to be just a friend, just because they embraced doesn't exactly mean anything in the year of 2018. But even so, headlines and gossip rags continue to spread all of these rumors that people want constantly. They're basically reporting on nothing and trying to make it seem like a huge deal. Hopefully, as she gets older, people won't give her such a hard time when it comes to who she's seen with while going to get food in the city. Maybe she'll even be able to share a hug with a friend without people bombarding her own privacy. While those all sound like fantastic thoughts, we really doubt that it will actually happen.
3 She Dressed Her Mom's Dancers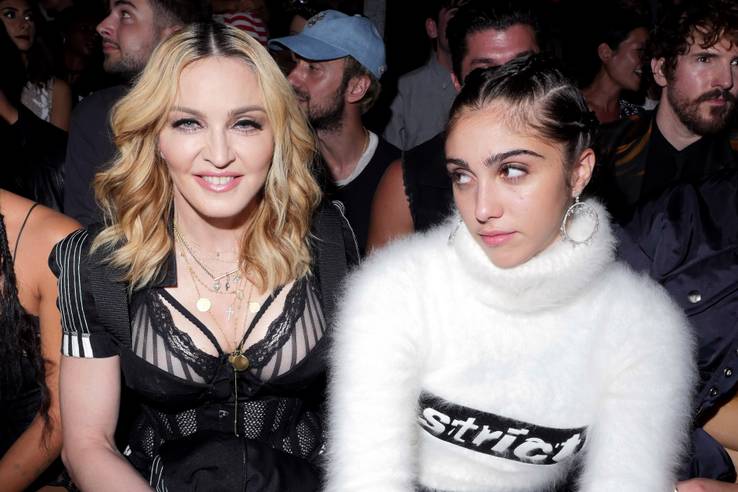 Not only has she branded herself at such a young age, she's even had experience with styling. She used to style her mother's dancers before performances! This proves just how capable and memorable this woman is, even at a young age. One thing that Lourdes can thank her mother for, something she'll probably always stay on top of, is her sense of style. Lourdes has such an edgy and relatable style that was heavily influenced by her mother being her style icon, which she's been quoted saying in many interviews. She had her mother as her style icon since she was a child, which might be the reason why Lourdes was able to help her mother dress her backup dancers before going on tour. This has led us to believe that there is literally nothing that this girl can't do, she has so many talents it's almost unfathomable. While both Madonna and Lourdes are very close, by her mother allowing her to help with almost everything growing up has probably contributed to how independent Lourdes has become as an adult woman in today's world and the industry. We can't wait to see what else she might do in the fashion industry moving forward!
2 She's A Backup Singer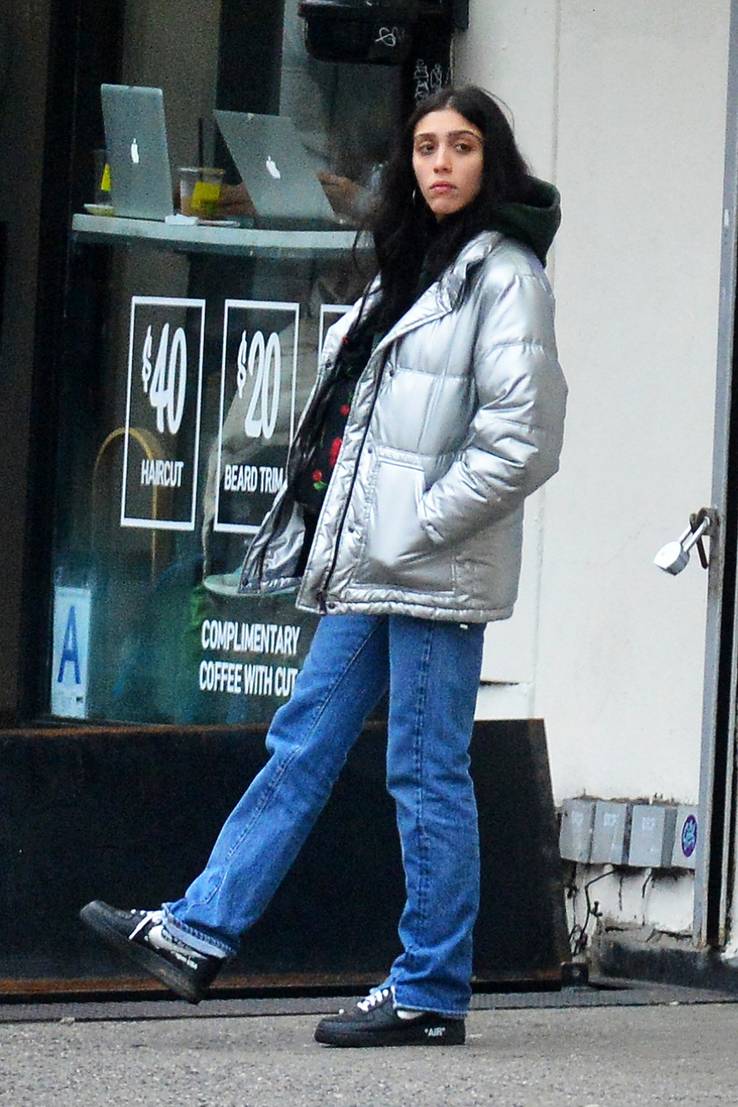 If you didn't think the list of Lourdes' talents got longer, think again. She's also helped her mother record vocals for her past albums and singles. Constantly pushing out her talent, it's no wonder why so many people think Lourdes is going to make a huge difference in the industry moving forward, completely different from her mother and entirely out from under her mother's shadow. The long list of accomplishments continues to grow, just like her mom. Lourdes has been known to be a great actress while performing in many plays, but she also started to grow into the music industry as well, as back in 2012 she actually started to sing for the backup vocals for Madonna. Now, they sing together and while it's only the backup vocals, it actually works quite well and if you listen close enough to the track, "Little Star", you'll easily be able to hear their voices mixing to create an iconic song that will always be popular. It really makes you wonder, what possibly could be next for the pop star, how else will she end up growing her fame moving forward? What's your guess, we'd love to know!
1 She Goes To University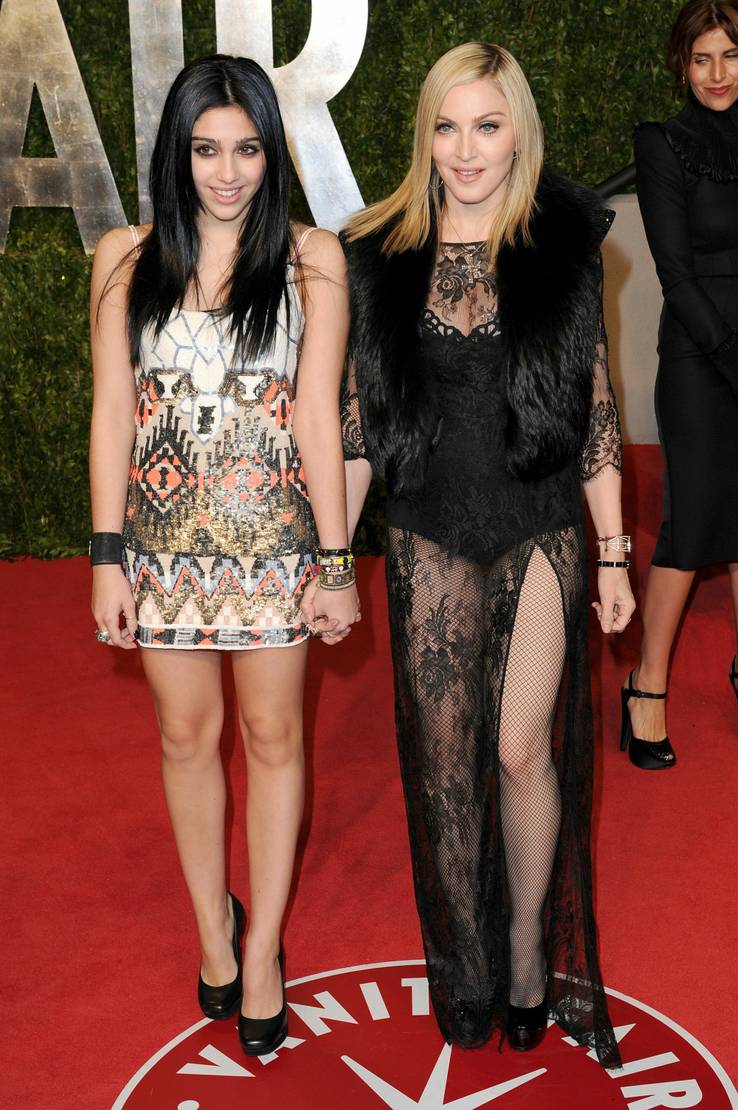 To top it off, Lourdes hasn't ever used her fame to get out of something like school. She's not going to just rely on her fame to get through life. She's like everyone else and works hard in university to move forward in her life. Her standards for herself have become one of the main things that have garnered so much attention and the differences between her and her family. She is a senior at one of the best schools in the country, the University of Michigan, which actually happens to be the same exact school Madonna went to, so it's no wonder she ended up there. She probably wanted to go to university just to fit in and be normal, but it seems that happens to be anything but the case. Because everyone knows who Lourdes and her mother are, it seemingly is impossible to have any peace and quiet when at the campus. But she's made it this far and if we've learned anything from this list, it's the fact that Lourdes never gives up and she will continue pushing forward.
Overall, Lourdes is such a strong individual, it's seriously impressive just how far she's been able to push herself. It's not surprising that she's starting to make a name for herself and outshine her mother Madonna.
Source: Read Full Article