15 Signs That Ariana Grande Might Regret Her Rebound Relationship With Pete Davidson
Ariana Grande is moving very quickly with her new boyfriend, Pete Davidson. As a matter of fact, some fans believe that they are moving so fast that their new, hot romance might end up fizzling out in no time. After all, Ariana has dealt with a lot in one short year. She witnessed one of the most terrible events the city of Manchester, England has ever seen during her concert in May of last year. She's been dealing with her own personal issues, including PTSD. And to make matters worse, she just had a painful breakup with her boyfriend of two years, Mac Miller.
So why in the world would Ariana rush things by getting into a serious relationship with Pete Davidson? That's what fans want to know. They've only been dating for one hot second, and the new couple is already talking about love and wanting to have babies together one day. If that weren't enough, Pete also got two tattoos in honor of his new girlfriend. Someone slow these two down! With that being said, here are 15 reasons why Ariana Grande might be going too fast, too soon with Pete Davidson.
15 He Already Has Two Tattoos Dedicated To Her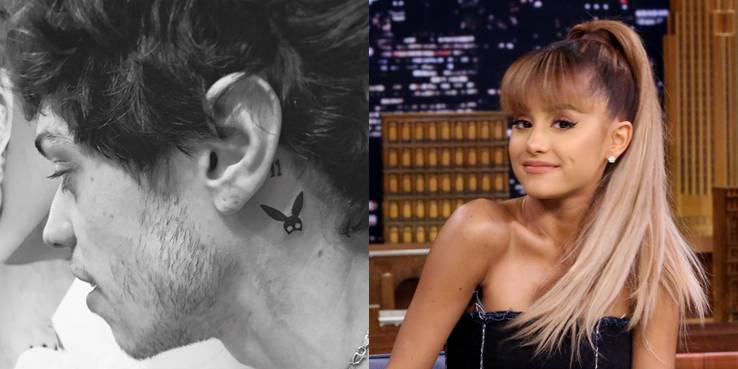 When it comes to romances and relationships, the general rule is that you never proclaim your love for another person in ink. It doesn't matter if you have been married for one year, ten years of 50 – it's just not a good idea. Well, apparently Pete Davidson never got the memo as he's already gotten two tattoos in honor of his new girlfriend, Ariana Grande. And just to think, they've only been dating for a few short weeks now.
People reported, "Just days after the Saturday Night Live star, 24, made things Instagram official with the 'No Tears Left to Cry' singer, also 24, it's been revealed that Davidson has gotten two tattoos that appear to reference Grande. Tattoo artist London Reese shared a photograph of a black bunny ear mask — which looks similar to the accessory worn by Grande on the Dangerous Woman album cover — behind Davidson's ear." He also got her initials tattooed onto his finger.
Yikes. Well, let's put it this way – both Pete and Ariana are very young. And young people tend to make strange decisions, especially when it comes to love.
Let's hope that ink will scrub off nicely whenever these two decide to pull the plug on their romance sooner rather than later.
14 They Are Already Talking About Kids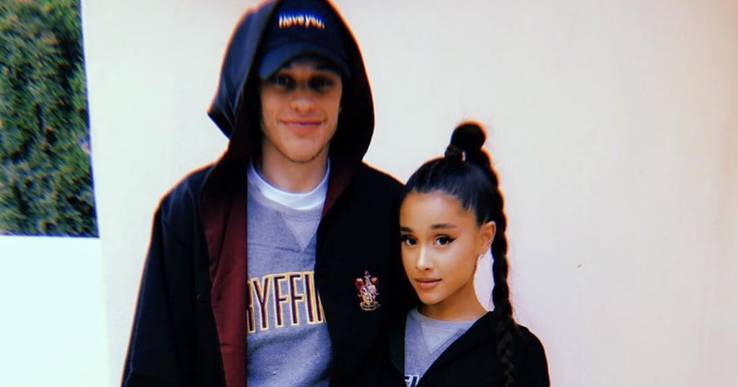 Believe it or not, Ariana Grande and Pete Davidson are already making jokes about wanting to have kids together. A lot of people would point out these two are in fact still kids and that they have plenty of time to think about this kind of stuff in the future. But it hasn't stopped Ariana and Pete from making casual comments on social media about it.
According to Us Weekly, Ariana recently commented that she will one day have kids with Peter on a pic that he posted on Instagram.
Sure, she might be joking, but that didn't stop the media from reporting about it and it certainly didn't stop her fans from wondering if she's serious. Now, we are pretty sure that Ariana has other things to worry about in her life right now, and having kids is the last to-do thing on her list of priorities. Still, the comment has really gotten a lot of people to wonder just how serious these two are about each other. It's clear as day that Ariana has fallen head-over-heels in love with this guy. It will only be a matter of time before she posts a cheerio on her finger and tell the world that they are already engaged.
13 She Might Not Be Over Her Ex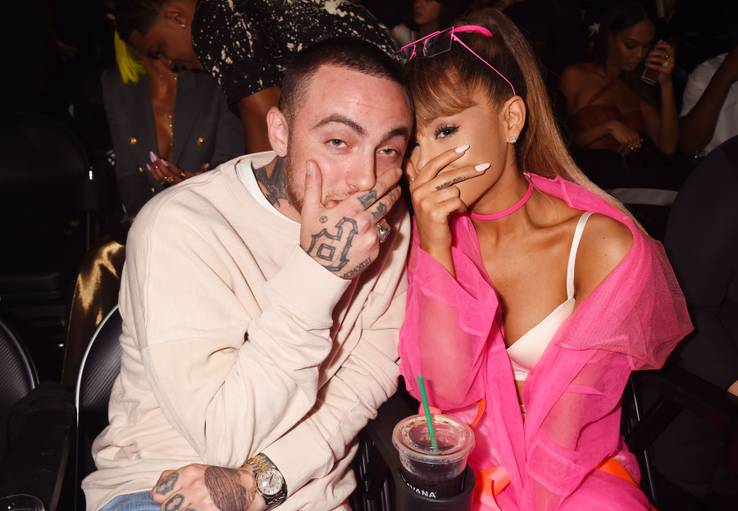 And while Ariana and Pete might be rushing down the aisle in their dreams and starting their own little family together, let's not forget that the pop singer just broke up with her ex of two years, Mac Miller. For lack of a better term, Pete is definitely her rebound guy. And any girl who has gone from one relationship to another knows that you never, ever totally get over your ex in such a short period time. It takes at least six months to one year for you to stop thinking about him. And when it comes to Ariana, she's no different. She might be madly in love and crazy about Pete, but there's a good chance that she still thinks about Mac from time to time. After all, he was a very important person in her life for the last two years.
Speaking about Mac Miller, Ariana told Cosmo, "I met him when I was 19. We have loved and adored and respected each other since the beginning, since before we even met, just because we were fans of each other's talent."
"We weren't ready at all, though, to be together. It's just timing. We both needed to experience some things, but the love has been there the whole time."
12 She Doesn't Want To Babysit A Guy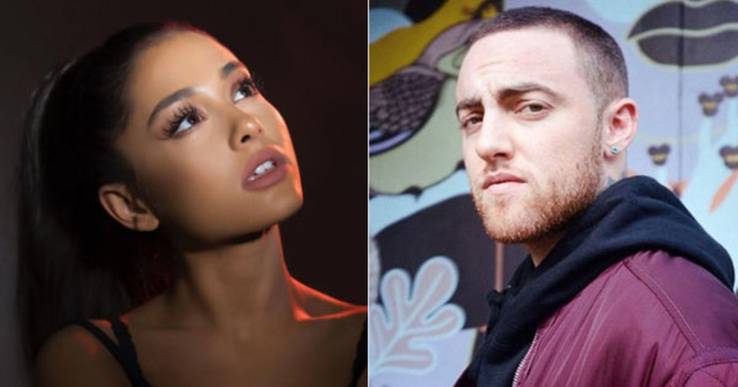 But then again, Ariana Grande isn't the kind of person who is willing to make the same mistake twice in her life. According to the pop singer, one of the reasons why she broke things off with Mac is simply because she didn't want to be his babysitter anymore. And yes, she said this in her own words.
She was tired of always having to look after him and worry about him, especially with his personal problems. She even went as far as to bash him on Twitter when a fan inquired about their break up. Needless to say, it didn't go over very well with Mac.
Hollywood Life put it this way: "Mac is hurt and offended that Ariana chose to trash him online. He has been struggling with a lot of personal issues before, during and after their breakup, and her strong words about him don't feel good at all. He had been sad over their split – then he messed up with his DUI – and now this. He feels like she is just being nasty and kicking him when he is at his lowest. He hoped that she would be more classy, private or at least more respectful about his challenges after all the love he has given her. [Mac] is devastated because he was totally blindsided by the diss and expected more class from her after their split."
11 Pete Is Moving Too Fast, Too Soon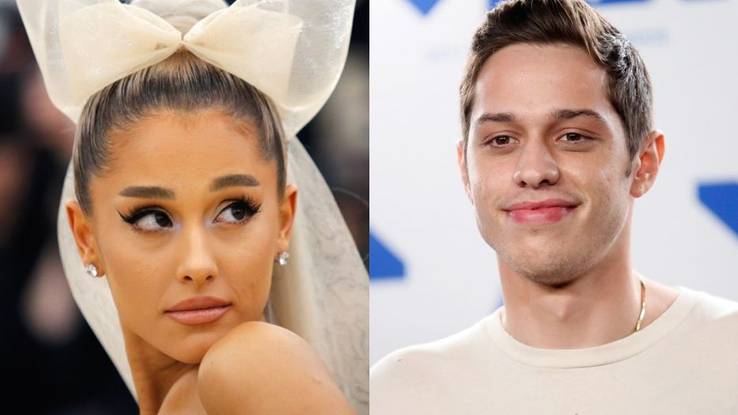 A lot of people believe that Pete might be moving too fast and too soon in his relationship with Ariana Grande. As we already mentioned above, she did just break up with Mac Miller one hot second ago. And yet, here's Pete and Ariana making their love Instagram official, gushing about each other on social media and in interviews, and acting like two teenage kids that are totally in love. You'd think that this was their first romance with the way they've been acting and talking about one another.
According to Us Weekly, there are quite a few fans that are worried Ariana might be making the same mistake with Pete that she did with Mac.
After all, both men have a lot in common, especially when it comes to their personal issues. But Pete swears that he's sober and that he hasn't touched a drop in years now. Still, many fans are worried. There are just way too many similarities between Mac and Pete, with many people concerned that Ariana might get her heartbroken again. Of course, it's too soon to tell. Right now they both insist that their relationship is headed in the right direction.
10 Her Battles With Anxiety And PTSD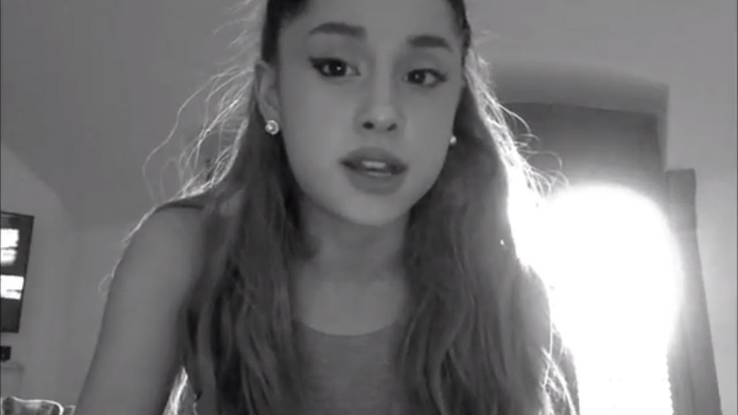 As many people already know, Ariana Grande has had one heck of a year. Her concert in Manchester, England was the site of a terrible and traumatic event that took many people's lives. And as a result, Ariana is battling with anxiety and PTSD to this very day. She recently opened up about her mental health issues in a new interview for the very first time. For Ariana, she is taking things day by day.
She told Vogue Magazine, "It's hard to talk about because so many people have suffered such severe, tremendous loss. But, yeah, it's a real thing. I know those families and my fans, and everyone there experienced a tremendous amount of it as well. Time is the biggest thing. I feel like I shouldn't even be talking about my own experience – like I shouldn't even say anything. I don't think I'll ever know how to talk about it and not cry. I think a lot of people have anxiety, especially right now… My anxiety has anxiety… I've always had anxiety. I've never really spoken about it because I thought everyone had it, but when I got home from tour it was the most severe I think it's ever been."
9 She Might Need Time For Herself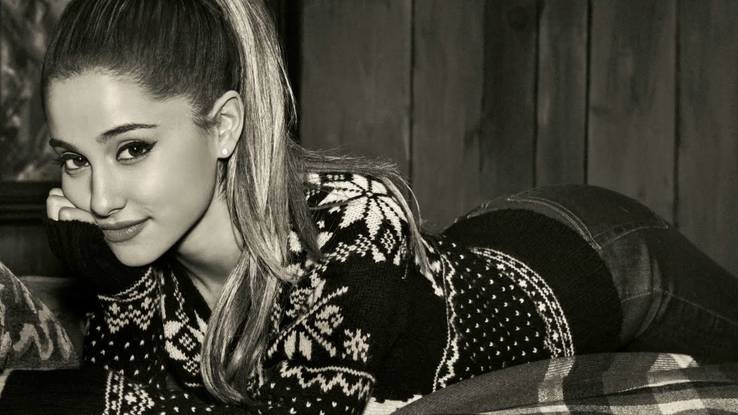 A lot of people can't help but wonder why Ariana would dive in to one relationship so fast after ending her last one so quickly, too. Yet, she's crazy in love with Pete and she wants the entire world to know it. But at the same time, a lot of people think that it would do Ariana a world of good if she would just chill and take some time off for herself. But that doesn't seem to be the case. She's making the most of her new romance and is trying to se Pete as often as she can. And according to some critics, these two might end their romance one day as fast as they started it. But no one can tell who seems to be the one that has fallen harder first – Ariana or Pete. Of course, time will only tell.
People writes, "Davidson was on hand to support Grande as she performed on Sunday at the Billboard Music Awards. 'After Ariana's performance, they were backstage and he had his arm around her. They seemed very lovey-dovey. He was hanging out with her and her friends with his arm around her. She seemed quite smitten.'"
Featured Today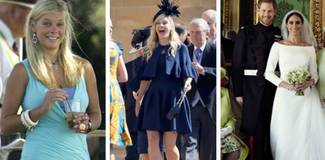 20 Surprising Facts About Prince Harry's Ex Chelsy Davy We Can't Ignore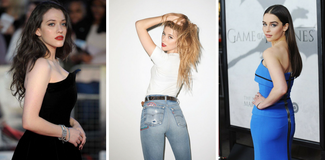 20 Female Celebs In Their 30s Who Are Single And Available

20 Surprising People The Cast Of Friends Has Dated

8 He Admits He Has Some Issues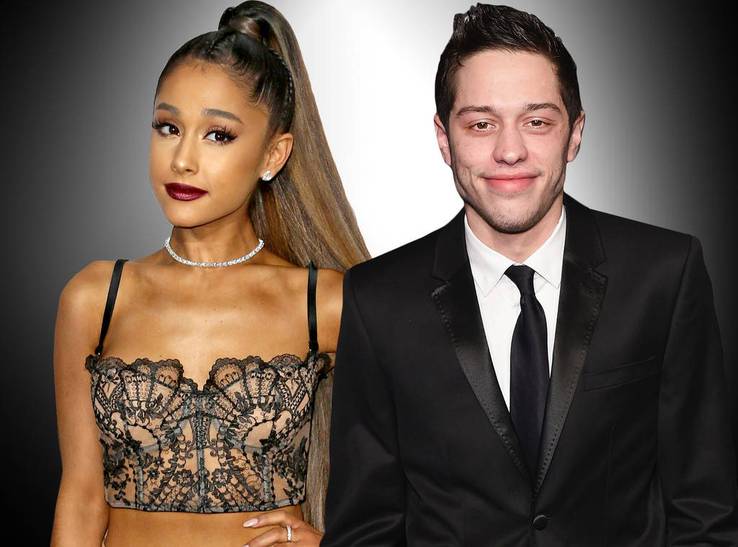 Sure, Pete Davidson has got his issues just like the rest of us, but he insists that he's not the kind of person that the media is trying to make him out to be. As a matter of fact, Pete says there are different sides to his character that the public just hasn't seen yet. But that's something he saves for the people he loves most and for moments behind closed doors. Otherwise, when it comes to Pete, what you see is what you get, for better or for worse.
According to AZ Quotes, Pete once said, "I'm not making fun of it because I want to make fun of it. I'm making fun of it so I feel better. I don't want people to think any time there's a tragedy that I'm going to make a joke about it. It's only funny to me because it's personal to me. And that was always the goal. It wasn't to be this insult person."
No matter what you can say or what you think about Pete, at least he's honest with his fans. And that might be the reason why Ariana is so crazy about him.
7 She Still Has Some Growing Up To Do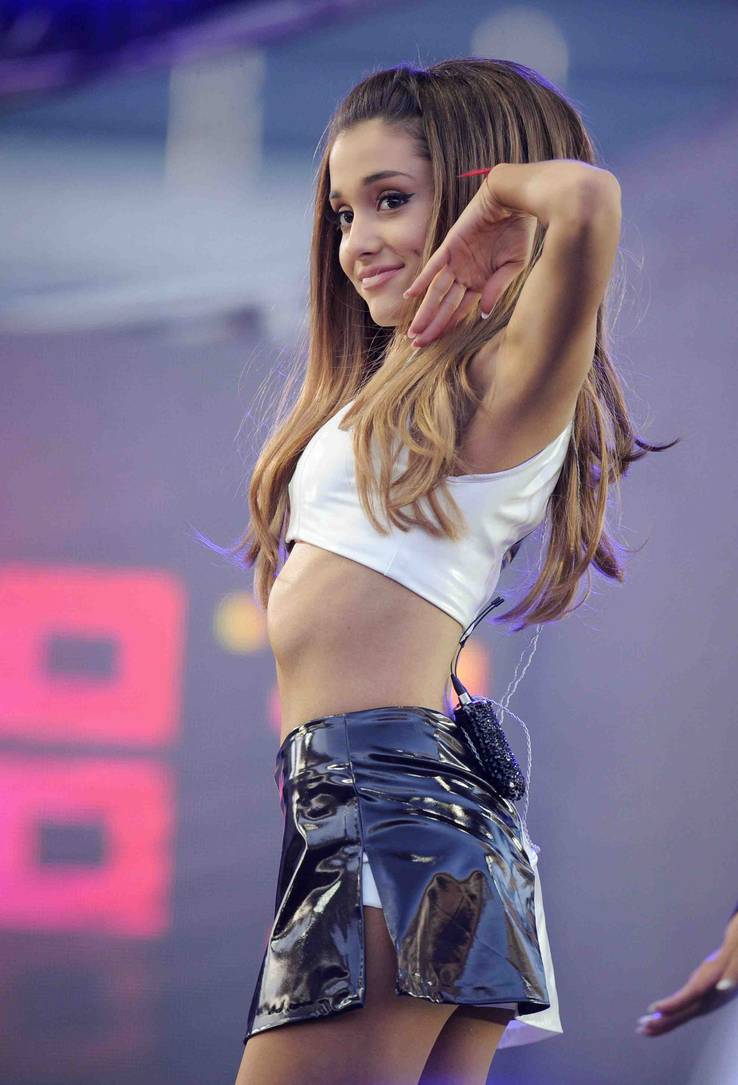 It might be hard to believe, but Ariana Grande is only 24 years old. Sure, she's been in the business for a very long time, but she still has a lot of growing up to do. As a matter of fact, many people still remember how she licked a donut in front of a camera at a coffee shop (one of her worst moments) and ranted about her disdain for all things American. A lot of her critics still can't forgive her for these two very embarrassing moments in her career. Ariana apologized for her behavior, but for a lot of fans, it wasn't enough.
According to Celeb*tchy, Ariana said back in 2015, "First of all, my behavior was very offensive and I apologized. There's no excuse, or there's nothing to justify it, but I think that as human beings we all say and do things that we don't mean at all sometimes, and we have to learn from it. I mean that's part of our process. We have to learn from our mistakes – that's how we grow. You have to remember that your words, your actions, have ramifications, and you have to really think about what you're about to say and do because it's important. It's important to so many people."
6 Her Bunny-Eared Alter Ego, Super Bunny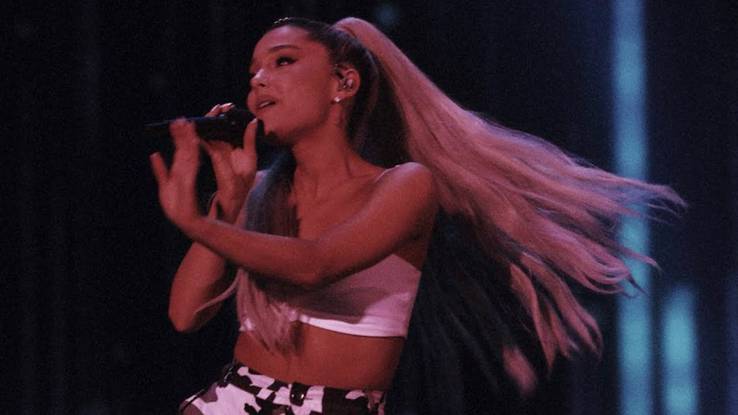 Let's not forget: Ariana Grande is someone who has an alter ego named Super Bunny. And apparently, this Super Bunny that she sometimes is makes a lot of important decisions for her. Now, that's not to say that Ariana has multiple personality disorder, but you never know who you might run in to when you see her. It might be Ariana Grande, it might be Super Bunny. But one thing is for certain: Pete sure has his hands full with this woman. Ariana is a handful, to say the least. Not a lot of people can say that they are dating a pop star and a super bunny at the same time.
Ariana told Billboard, "The Super Bunny's my superhero, or supervillain — whatever I'm feeling on the day. Whenever I doubt myself or question choices I know in my gut are right — because other people are telling me other things — I'm like, 'What would […] Super Bunny do?' She helps me call the shots."
Now, we don't know how Pete feels about it, but if he's okay with it, then surely everyone else should be too, right? He can always break up with one or the other, but not both. Ha!
5 Her Career Comes First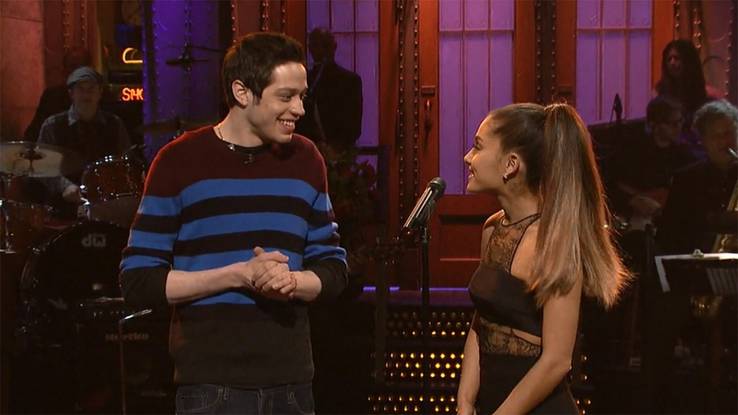 Ariana Grande has always made it pretty clear that her career is very important to her. After all, if it weren't for her fans, she wouldn't be where she is today. She dedicates almost everything she does and sings to her loyal fans, most of which are very young.
In the past, Ariana has also talked about how being a pop star differs from being a television star. As many fans can remember, Ariana Grande was one of the biggest stars of the Nickelodeon network long before she launched her singings career. She really has been in this business much longer than most of her peers. In other words, she's worked non-stop in the last decade. And while there have been plenty of pop stars her age that are already somewhere in the depths of celebrity obscurity, Ariana is still working hard – and maybe a little too hard for her own good. Going knee-deep in a new relationship with Pete might not be the best thing for her right now.
She told Billboard in 2016, "When you're playing a zany character on a kids' show, people don't want to vilify you as much. They're a lot harder on pop artists — they're unafraid to hurt you."
4 Her Feminist Stance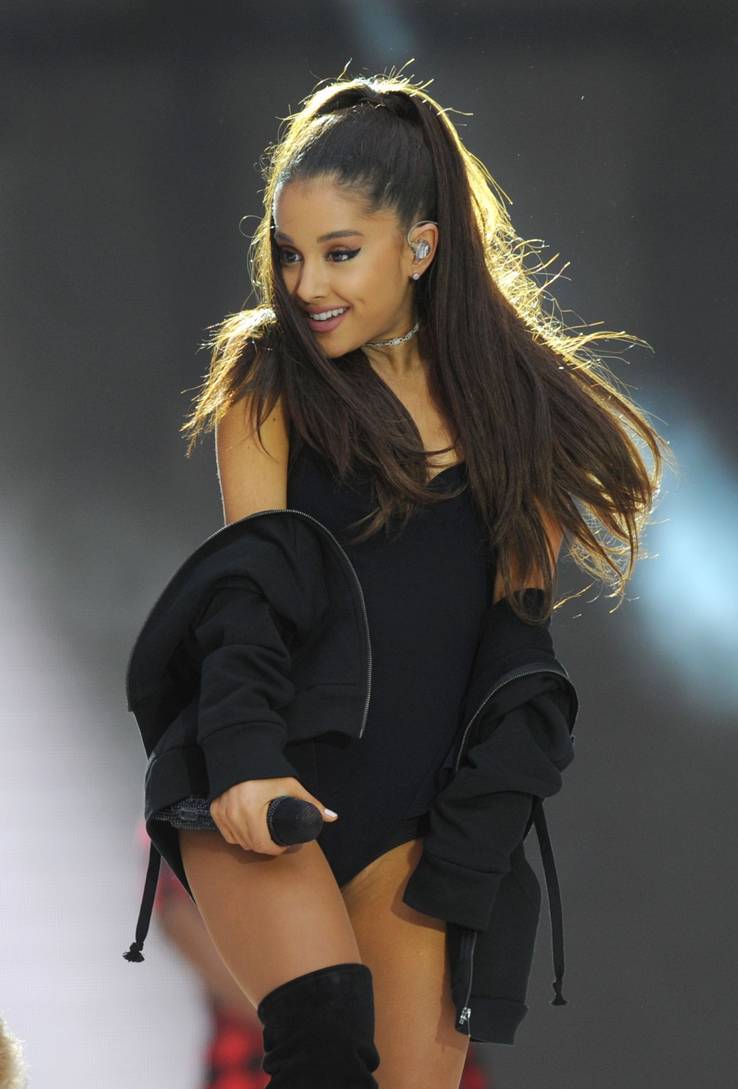 Ariana Grande isn't afraid to tell the world that she's a dangerous woman and of course, a feminist. But at the same time, she's a woman who desperately wants to be loved. But at the same time, Ariana wants the world to know that yes, she has a tough exterior, even though her interior might not be the same.
She told Billboard, "Do you want to see something I saved to my phone because it upset me so much? It's a collection of tweets from a U.K. radio station with a salacious streak — two praise Justin Bieber and Zayn Malik for showing skin, and two scold Miley Cyrus and Kim Kardashian for the same. If you're going to rave about how [good] a male artist looks with his shirt off and a woman decides to [do the same] she needs to be treated with the same awe and admiration."
Clearly, Ariana Grande is a staunch feminist, and nothing is going to make her change her beliefs. Hopefully, Pete is on the same page, and they can be passionate about women's rights together. If not, Ariana might move on to someone else who can understand her feminist stance.
3 She Wants To Remain Strong For Her Fans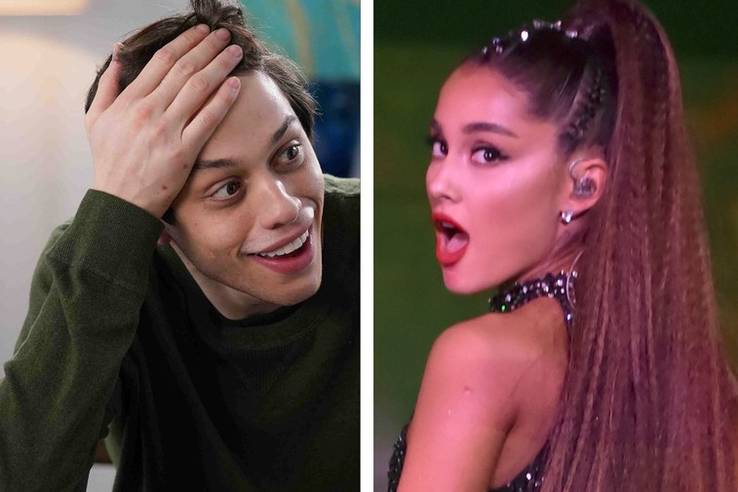 With everything that she's gone through during the course of the last year, Ariana wants to remain strong for her fans. If it weren't for them, no one would even be talking about Ariana Grande, or her new romance with Pete Davidson, for that matter. But with all of that being said, Ariana wants to remain in control and in the driver's seat. She might be small, but don't think of her as weak or incapable of holding her own. In fact, it's quite the opposite. She wants to prove to the world that she knows what she's doing and better yet, she's doing a pretty good damn job, too.
Ariana told Cosmo in 2017, "A lot of times, women are labeled as or a diva for having a vision and being strong and using their voice, and it's just not the case. You can be strong and be friendly. [We] don't have to be just one thing."
Pete Davidson might as well take note: Ariana will come at you with her full charge if she has to. But then again, Pete might like a woman like Ariana making all the rules in their relationship. She might be tiny, but boy does she pack a fierce punch.
2 Is She Falling In Love Again?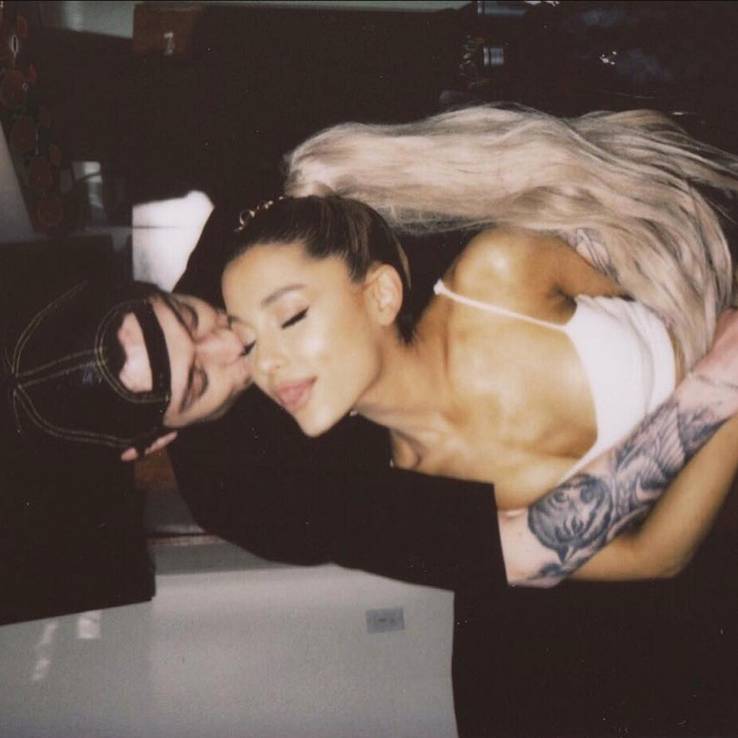 Of course, no one really knows what is going on in Ariana Grande and Pete Davidson's relationship behind closed doors. All we do know is that these two crazy kids can't stop talking about each other in public. Clearly, they are enjoying each other's company and better yet, want to shout out their love and happiness from the highest rooftops. Now, we don't want to make any assumptions, but Ariana might be falling in love with Pete. And that's not because she necessarily loves him, but because she needs someone like him in her life right now.
Here's what Ariana told Cosmo about falling in love: "I've never looked at love as something that I need to complete me. I would like to be complete on my own first and fall in love with somebody who is also complete. You can still celebrate and be totally obsessed with each other, but I want to feel a hundred percent myself so that I can love that person better."
With everything that Ariana has seen and has gone through this past year, Pete might be the one person who is keeping it all together for her right now. Without Pete, she might end up falling down hard.
1 She's Always Associated With Her Ex-Boyfriends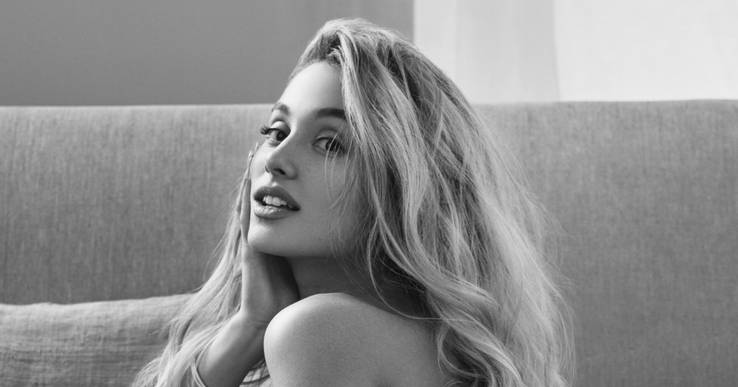 Sure, millions of fans from all over the world love Ariana Grande's music. But the mini-sized pop star is known for her personal life just as much as she is known for her career. In fact, she's also known for the string of relationships she's had in the past, for better or for worse. And that's something that Ariana absolutely hates. She doesn't like the fact that the media always associates her with a guy. But at the same time, it's not like Ariana has spent much time in the last several years single, either.
Ariana told Billboard in 2016, "I'll never be able to swallow the fact that people feel the need to attach a successful woman to a man when they say her name… I saw a headline — draw your own conclusions [on the subjects] because it'll be so much drama that I don't want — they called someone another someone's ex, and that [ticked] me off. This person has had so many great records in the last year, and she hasn't been dating him forever. Call her by her name! I hate that. Like, I'm fuming. Sorry. You opened up … I need to take a sip of water and breathe."
Source: Read Full Article