15 Things About Brad Pitt's New Girlfriend Neri Oxman
Neri Oxman is not your typical Hollywood girlfriend. As a matter of fact, not many people knew her name before media outlets picked up on her romance with Hollywood heartthrob Brad Pitt. But now that these two are making waves for their under-the-radar romance, everyone wants to know everything there is to know about her. After all, there aren't many women out there that can say they've stolen Brad Pitt's heart. And Neri is definitely one of them.
According to reports, Brad and Neri began to bond over their mutual love of architecture. She might not be the Hollyood type, but she definitely oozes old-world glamour with her model perfect looks. It's no wonder Brad fell so hard for her: she's got both brains and beauty. Women like Neri Oxman don't come along very often and that's why Brad is holding on as tight as he can.
But seriously, these two are like a match in architectural heaven. With that being said, here are 15 things you probably didn't know about Neri Oxman. As her relationship and romance with Brad Pitt heats up, it's without a doubt that we will be seeing more of her in the future. Check out our list and let us know what you think!
15 She Has Brains and Beauty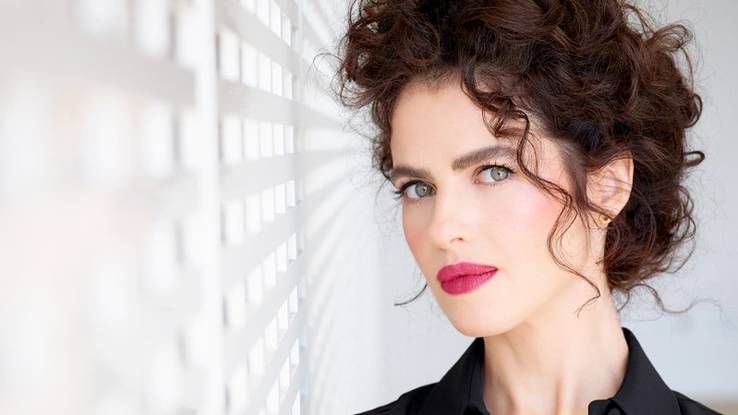 The first thing anyone notices when they see Neri Oxman for the first time is that she truly is a beautiful woman. As a matter of fact, some people are even going as far as calling her more gorgeous than Brad's ex, Angelina Jolie. After all, she's a full package with both brains and beauty. She knows what to say and when to say it. And that's enough for someone like Brad Pitt to fall head over heals for her.
"It took him a long time to date, but he is now," one insider told People Magazine. "He likes women who challenge him in every way, especially in the intellect department."
The source went on to say, "Brad has seen how happy and different Amal has made his friend George Clooney. It has given him something to think about."
14 She's An MIT Professor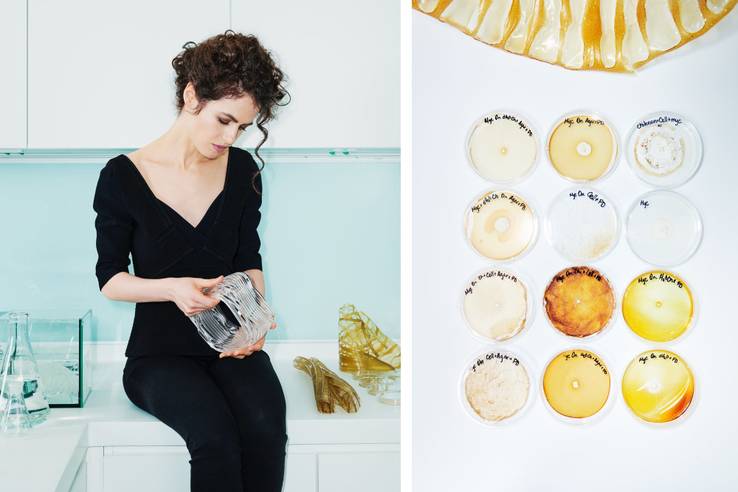 She's not a Hollywood actress. She's not a fashionista. And she's definitely not a celebrity. Neri Oxman is an MIT professor and she lives full-time in Cambridge. But now that she's dating Brad Pitt, we have a feeling that she'll be spending a lot of time traveling between Cambridge and Hollywood to see her main man. It won't take the paparazzi very long to start hounded her the moment she lands at LAX.
People Magazine reports, "Pitt and Oxman got to know each other through an architecture project at MIT, where she works as a professor of media arts and sciences at the school's Media Lab. Pitt has always been interested in architecture and founded the Make It Right Foundation, which builds affordable and environmentally friendly homes in New Orleans for people in need."
13 She's Absolutely Gorgeous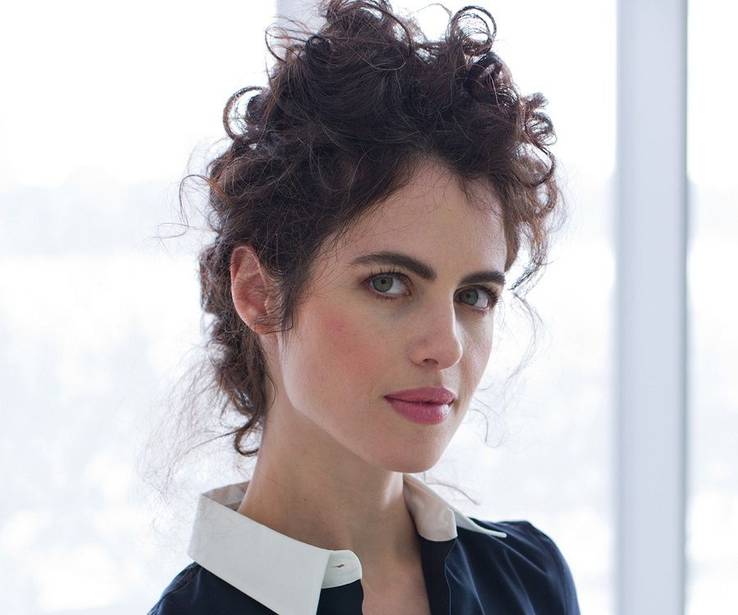 Let's face it: Neri Oxman is a very, very beautiful woman. While we doubt that this would be her cup of tea, we have a feeling that she might have missed her calling as a supermodel. It's without a doubt that Brad is most definitely attracted to her beauty as well as her brain. And we will even go as far as saying that she gives Angelina Jolie a good run for her money. Don't blame us for speaking the truth. No, seriously, don't.
As Hello Giggles likes to put it, "Basically, while we really don't know if there's any actual legitimacy to the romance rumors currently brewing, we do know that Neri Oxman is one [cool] and accomplished woman in STEM. Cheers to that. We concur 100 percent.
12 She's Been Breaking Boundaries For Years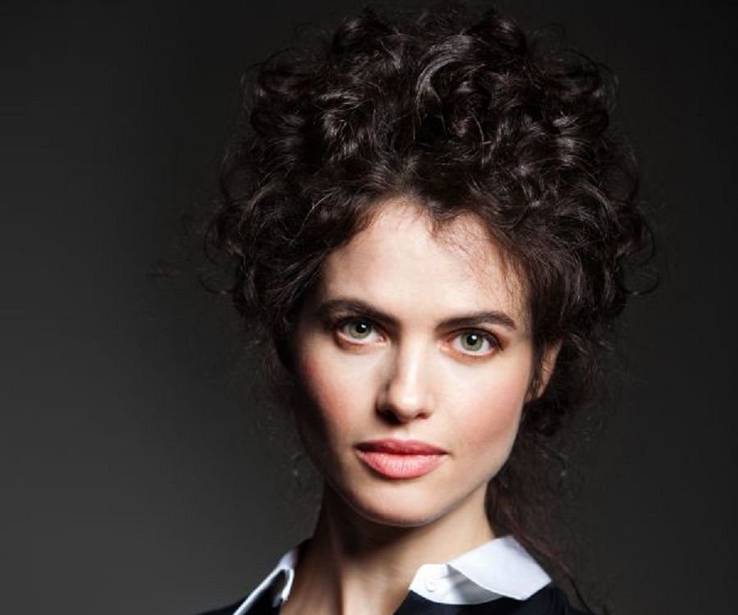 Neri has been doing what a lot of young women aspire to do everyday and that's break boundaries in the male dominated world of architecture. Simply put, she's in a league of her own.
She founded and directed The MIT Mediated Matter Group, which has come up with the most brilliant projects, like her team's floating Silk Pavilion. It's a cloud-like structure that has "wearable skins" that would allow people to survive on other planets.
In her first major interview with CNN, Neri says, "Binaries aside, we are the products of our relationships with our identities — cities we have built, bodies we have embraced, kindred souls we've cherished, our memories, our dreams, the fears we hide, the pain we hold–identities that cannot be reduced to a collection of labels."
11 Her Early Life In Israel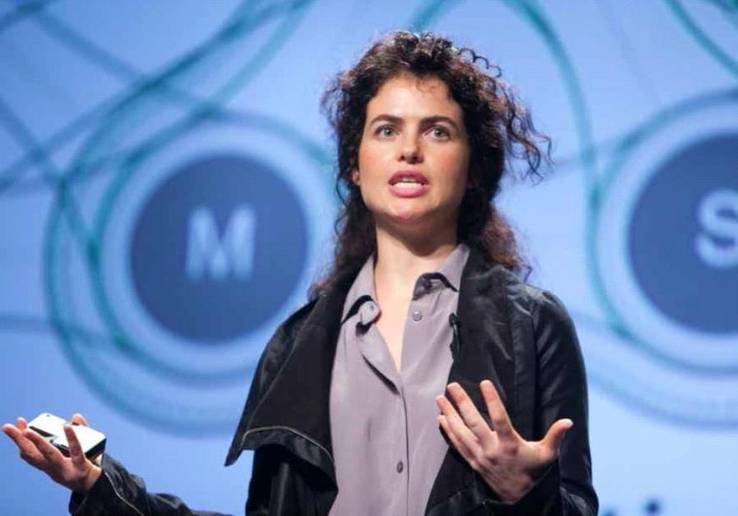 In a 2016 interview with Surface Magazine, Neri explained that her childhood was a "funky" one, but full of happiness. After studying in both Jerusalem in London, Neri immigrated to the United States in 2005 and since then has called Boston home. She became a MIT professor in 2010 and has been at the school ever since.
Also, according to Britain's The Sun, Brad can't wait to introduce Neri to his six children. One tipster told the publication, "Brad is keen to introduce Neri to his six kids"at the appropriate time… Once the dust has officially settled on his and Angelina's marriage, he will absolutely want them to be introduced. This is a sensitive subject and he will be respectful to Angelina but, make no mistake, he is seeing this as a serious relationship. That will eventually mean she'll meet his kids, for sure."
10 They Bond Over Their Love Of Architecture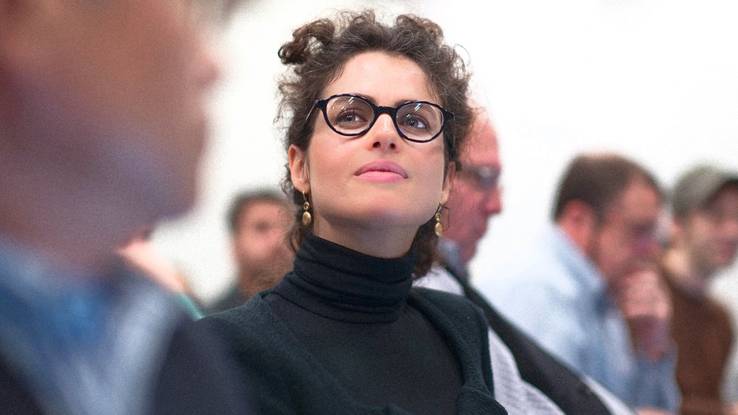 Even though Brad Pitt is a bona fide Hollywood star and celebrity, he maintains that his first love has always been architecture. He's even spoken about it plenty of times in his magazine interviews.
It makes sense that he would fall in love with someone who is just as passionate about one of his main interests. We are sure these two have a lot to talk about during their romantic dinners.
Neri spoke to CNN about her love for architecture. She explained, "Beauty –of any form – is a sign of usefulness. This approach is at the very core of our work; we do not solve problems; we invent new technologies that offer new ways by which to engage with the world around us. If we are lucky, we get to discover solutions to problems we may not have known existed."
9 She Challenges Him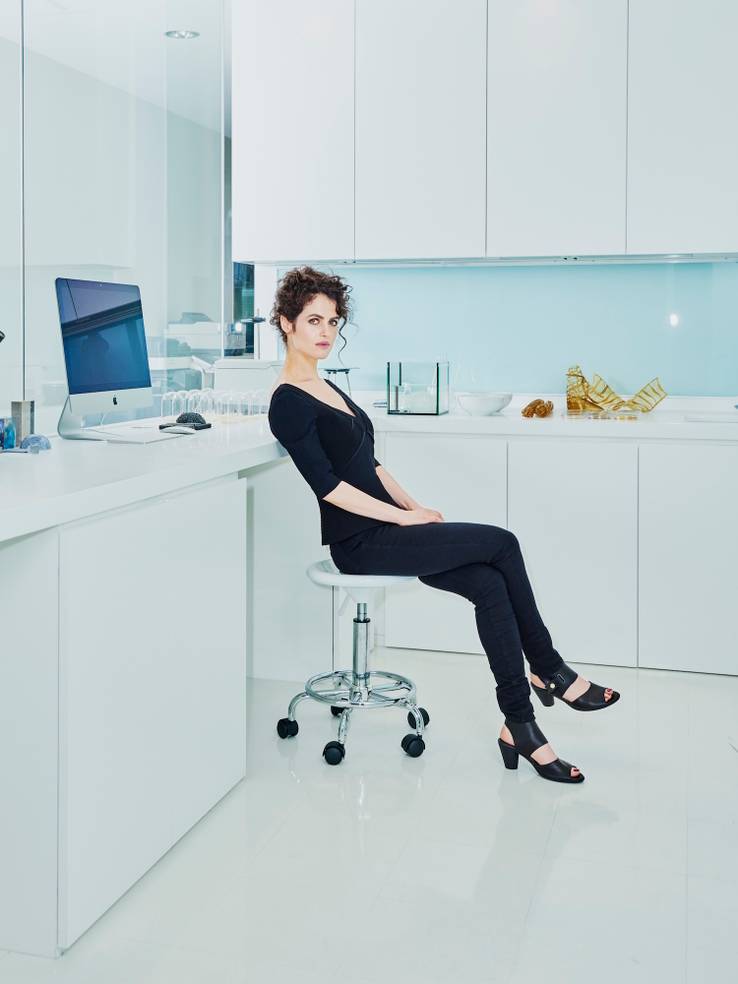 Also, this woman has won a lot of awards. And no, we are not talking Oscars here. Neri Oxman is an accomplished and successful woman in a field that is mostly dominated by men. While a lot of people like to call Angelina Jolie a goddess, we have a feeling that Neri Oxman might end up stealing that title from Angie, too.
According to People, Neri has won "the Vilcek Prize in Design in 2014, the MIT Collier Medal in 2016, the Carnegie "Pride of America" Award in 2014, the Earth Award for Future Crucial Design in 2009 and the Holcim Foundation Next Generation award in 2008. She's also a senior fellow in the Design Futures Council and was a Culture Leader at the World Economic Forum in 2016."
Featured Today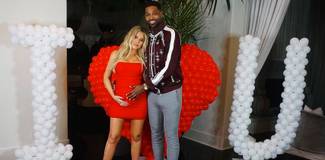 Khloe Kardashian Gives Birth To Baby Girl

10 Celebs Who Cut Their Kids Off Financially (5 Who Spoil Them Constantly)

15 Things Madonna Doesn't Share About Her Daughter Lourdes

8 She Has Managed To Sweep Brad Off His Feet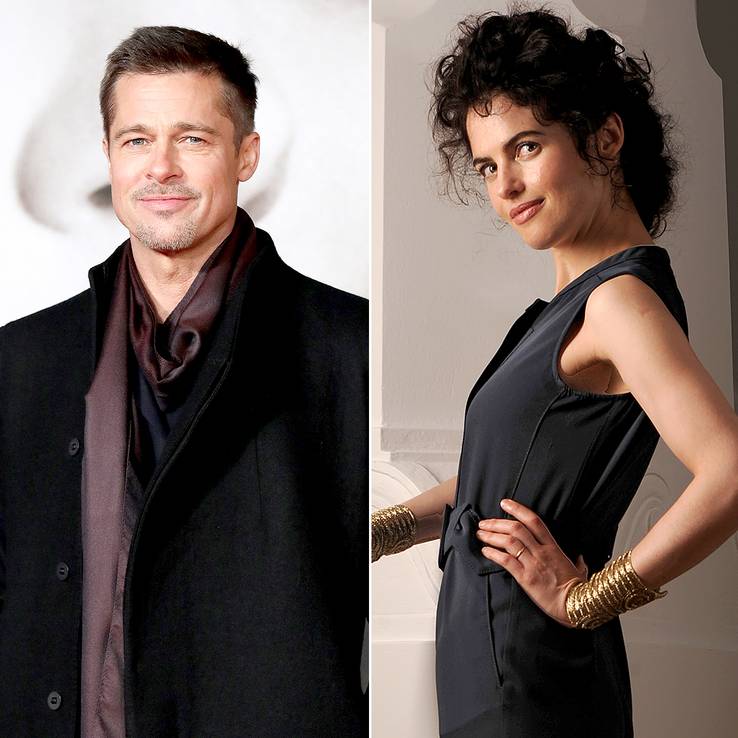 When Angelina Jolie pulled the plug on her marriage to Brad Pitt back in 2016, the entertainment world was stunned. Actually, the entire world was stunned. How could two insanely beautiful people cut ties and have their marriage fall apart? Well, that might be because they weren't on the same intellectual wavelength. With Neri though, it's a whole different story. Simply put, Brad Pitt hasn't felt this way about a woman in years, and yes that includes his marriage to Angie, too.
One insider told The Sun, "Brad is besotted with Neri and cannot wait to shout their love from the rooftops. He is mesmerized by her intellect, her cool philosophy on life and of course their shared love of arts and design. He is also saying she's the [most attractive] woman he's ever laid eyes on."
7 She's Got Her Own Past Too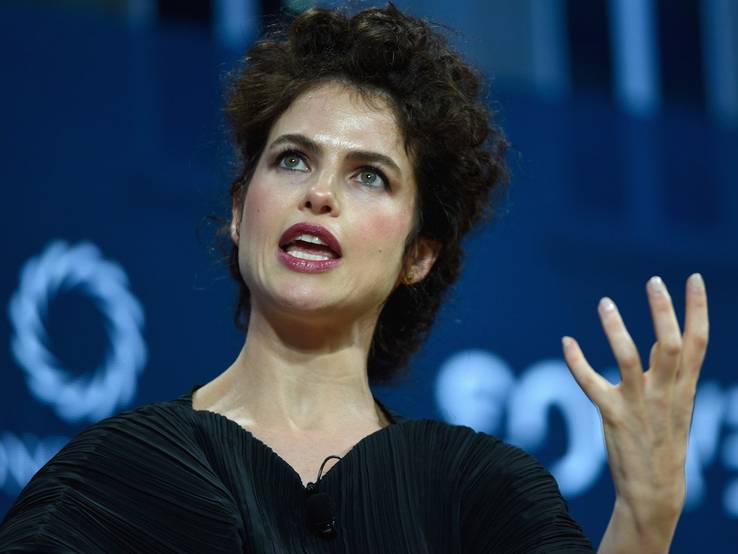 According to reports, Neri Oxman was once married to music composer Osvaldo Golijov. The ex-couple tied the knot in 2011 but have since split.
She's never really spoken about her personal life in public, either, so it will be interesting to see just how far she and Brad go in revealing their relationship.
When she was asked by CNN on whether or not she's a feminist, Neri had this to say, "Although I often find that the feminist rhetoric—not feminism—can come across as simple-minded, self-regarding, nuance-averse and reductive: biology to physiology, history to psychology, procreation to gynecology, and so on; I have come to realize that we should all be feminists. Gender is more of a continuum than we are willing to admit when we hit the restroom. We must pursue social equality, confound label-based gender norms and embrace complexity."
6 She's Not A Rebound Girlfriend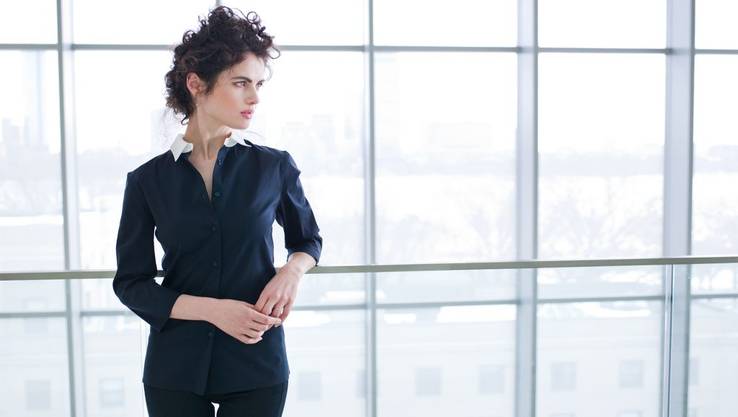 Let's put it this way: Neri Oxman is no rebound girl. If Brad Pitt knows what he is doing, he's not going to let a woman like Neri Oxman walk away. She's someone who you want to be in it to win it for. If Brad is smart, he'll play his cards right and he will pull them out at the right times. You don't want to work too fast, nor do you want to work too slow with a gal like Neri. In other words, don't mess this up, Brad. We're counting on you. Neri also has a great sense of humor.
When asked by CNN the people who inspire her, she responded with, "My sister, my parents, my close friends, Edgar Allan Poe, Isaiah Berlin, Uber drivers who care about what they play."
She seems like such a cool woman!
5 She's No Angelina Jolie
What's more, Brad is being very careful not to rub this new romance in Angelina Jolie's face. Well, all we can say is too late for that. The media is all over Neri like she's the second coming.
According to The Sun, a source close to the situation has said, "Brad and Angelina made a pact when they split that they wouldn't step out with other people until their divorce terms were formally agreed. That didn't stop either of them from quietly dating other people but he has been very clear about not rubbing her face in it and vice versa. Of course, this goes beyond image. Their biggest concern here has always been the children. The last thing any of the kids need is to see Mommy or Daddy dating other people while they're still technically married."
4 And She's Certainly Not Like Jennifer Aniston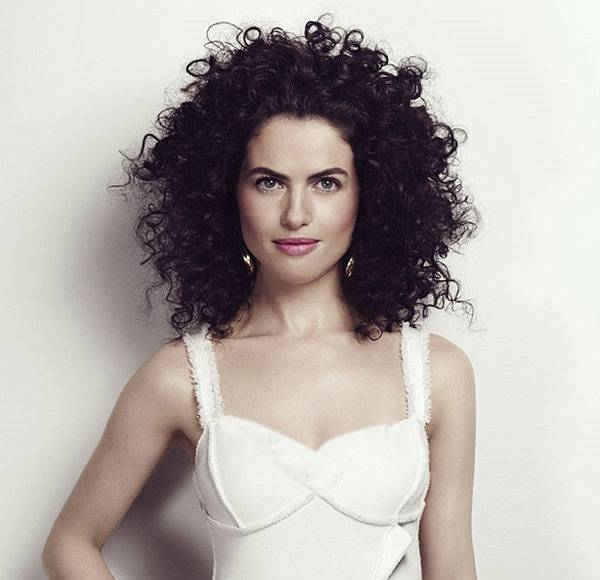 For months people have been hoping for a Brad Pitt and Jennifer Aniston reunion but at this point it's safe to say that it's not going to happen. Nope. Nada. Not even a tiny little bit. That portion of Brad's life is completely done. Plus, he's not the kind of guy to take several step backwards, if you know what we mean.
Although, one news outlet claims that Jennifer and Brad want to reunite – but on a film set. Britain's Express writes, "Jen and Brad love the idea of them finally starring together in a movie. Back when they were married they used to pick each other's scripts and give each other pointers. They have a bunch of old scripts in the archives that they'd planned to work on together, which they're now dusting off and looking at."
3 She's Being Called The New Amal Clooney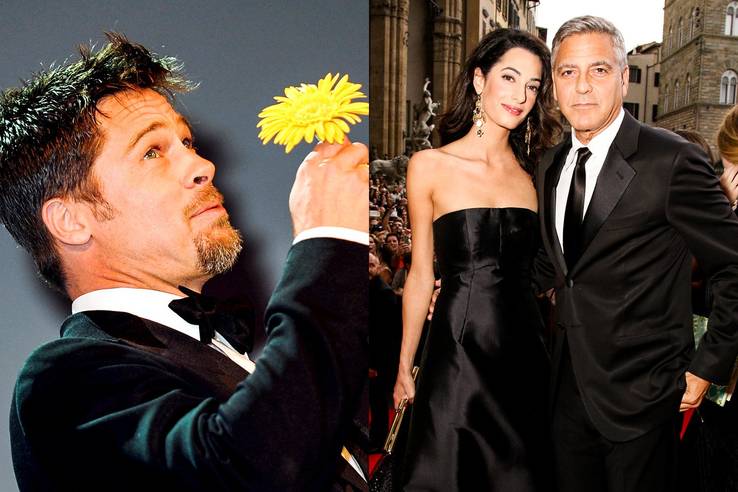 A lot of people are comparing Neri Oxman to George Clooney's wife Amal Clooney. Why? Because they are both successful intellectuals with a career of their own. They are the anti-Angelina Jolies of the world, so to speak.
Here's another interesting tidbit: she once name dropped Brad Pitt in an interview before she met him. In a 2017 interview with W Magazine, she used Brad and his friend George Clooney as examples of how the world tends to idolize male superstars. She said, "For the same reason we have the Brad Pitts and the George Clooneys, it's just part of human nature to idolize stereotypes. Such singularities are useful to the common perception of heroism. This isn't just a disease of the architecture profession; it's a phenotype of human culture and how we develop stereotypes and perceptions."
2 She's Not Interested In Fame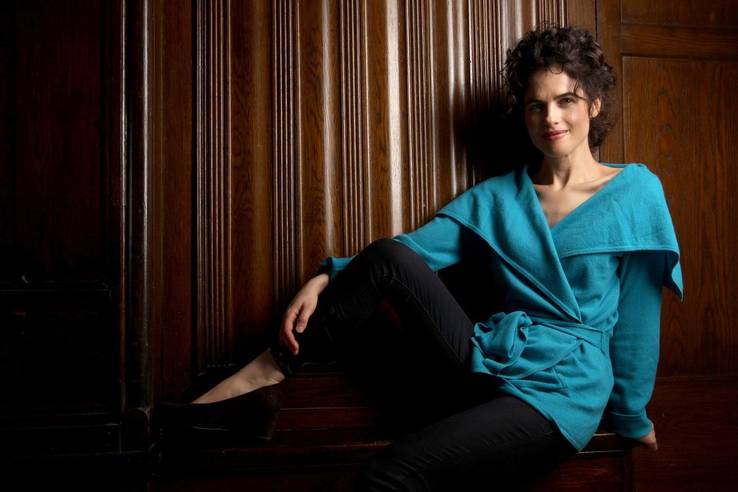 Now, no one knows what's in store for Neri Oxman and Brad Pitt, or their future together for that matter. But from what we can gather already, Neri Oxman isn't interested in fame. She doesn't want to be a celebrity and she certainly doesn't want anything to do with Hollywood. That's why she is taking their romance one day at a time and she's staying put for now.
If Brad wants this relationship to work, he needs to prepare to visit her in Cambridge, rather than the other way around with her visiting him in L.A.
"Yes, Brad has become friendly with Neri Oxman," one insider told E! Online. "He thinks she's brilliant. He's interested in getting to know her more and learning from her, but they are strictly friends. She's not interested in the whole Hollywood scene at all."
1 She Will Have To Deal With Brad's Baggage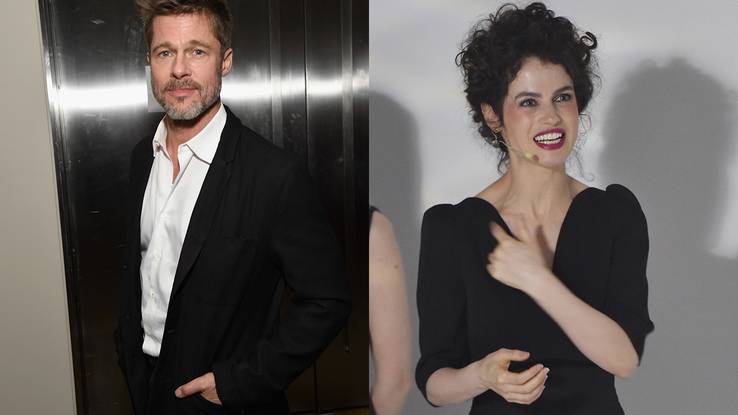 We've got to give credit where credit is due: Neri Oxman truly does seem like the ideal woman and a perfect match for someone like Brad Pitt. There's no denying that she's a full package with both her brains and her beauty. On the other hand, Brad Pitt is the one with the baggage. With Angelina Jolie as his ex and six kids, it'll be interesting to see how long Neri hangs on.
According to The Cut, so far Brad Pitt hasn't done anything to shut down the romance rumors, which has led some to assume they are true.
The actor's rep though did say that he and Neri are definitely friends. Uh-huh. We will soon see just how "friendly" these two really are. Right folks? Watch this space. We have a strong feeling that we will definitely be seeing more of Brad Pitt and Neri Oxman together in the future.
Source: Read Full Article