15 Things About Scarlet Johansson's Relationship With Colin Jost That Fans Should Know
Has Scarlett Johansson met her match? She's always dating, and she even married twice but both relationships ended in divorce. But every guy she's ever dated eventually led nowhere. It's hard to be Hollywood's Highest Grossing Actress of All Time, with her films making over $3.6 billion. Who has the confidence to date someone of her caliber, who won't feel insecure or jealous about her wealth and her power as an A-list star? After months of speculation, Scarlett recently–and finally–admitted that she's dating Colin Jost, the Weekend Update co-host on Saturday Night Live.  From the looks of it, they seem very compatible, as Colin has all the attributes that Scarlett is looking for. She no longer wants to date actors. As Scarlett herself said, the perfect relationship would be with a man who's "in a field that's completely different from yours … What's important to him is the recognition that he gets from his job, and that has nothing to do with my job." Colin is not really an actor, and his role on Weekend Update is more stand-up. Colin fits into her world because he's not in her world. Their day jobs are creative in nature, but don't overlap. And Colin is good for Scarlett because she likes smart men. She likes men who are intellectuals, above all writers, and Colin fits the bill!
We just hope they don't break up because Scarlett likes to quickly move on when she's not having a good time with some guy. The one thing she hates is being bored, and if a guy is, in fact, boring her, she will bolt. So how long do you think the relationship last? We really don't know, which is why we've put together a list of 15 things about Scarlett's relationship with Colin that fans should know. If you read on, maybe you can come to your own conclusion.
15 The Time When The Two First Met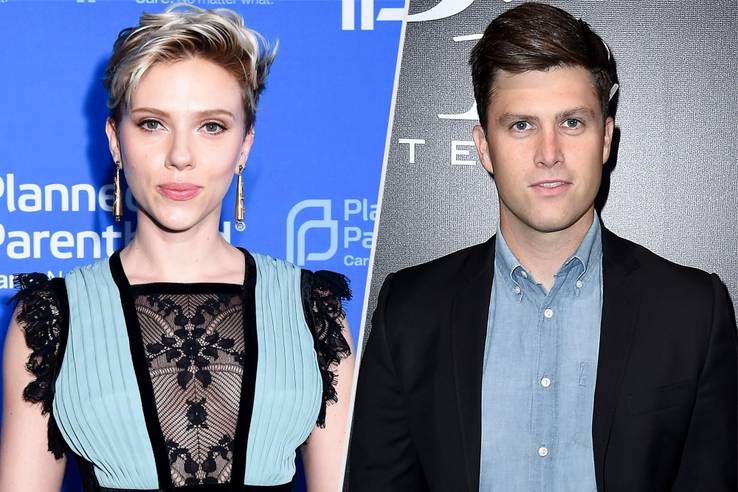 The Saturday Night Live "Weekend Update" co-host and writer for the show,  Colin Jost, actually has a history with the star Johansson. They go back a decade or so. Long before the pair went public with their relationship, Jost recalled how the two met. He thought Johansson was great and said,
"The first time she hosted was the first year I was a writer on the show. So, we've kind of known each other since then … she's the best."
But that's all he said about Scarlett. Sounding like an expert who doesn't yet want to reveal whom he's dating because it might be too early in the relationship,  Jost declined to address the issue at the time. This was when rumors started appearing on the Internet about how the two might be dating. So when Jost talked to People, he was careful with his word choices so as to evade the question. He said he kept his life private and added, "I don't really pay attention to it, I just kinda keep doing my life as much as I can. It's nice to have some time off now and just get to relax." Meanwhile, Scarlett had no comment on the relationship, especially since there were rumors that she was dating someone else, her high-profile lawyer Kevin Yorn, according to People.
14 The Time When They First Kissed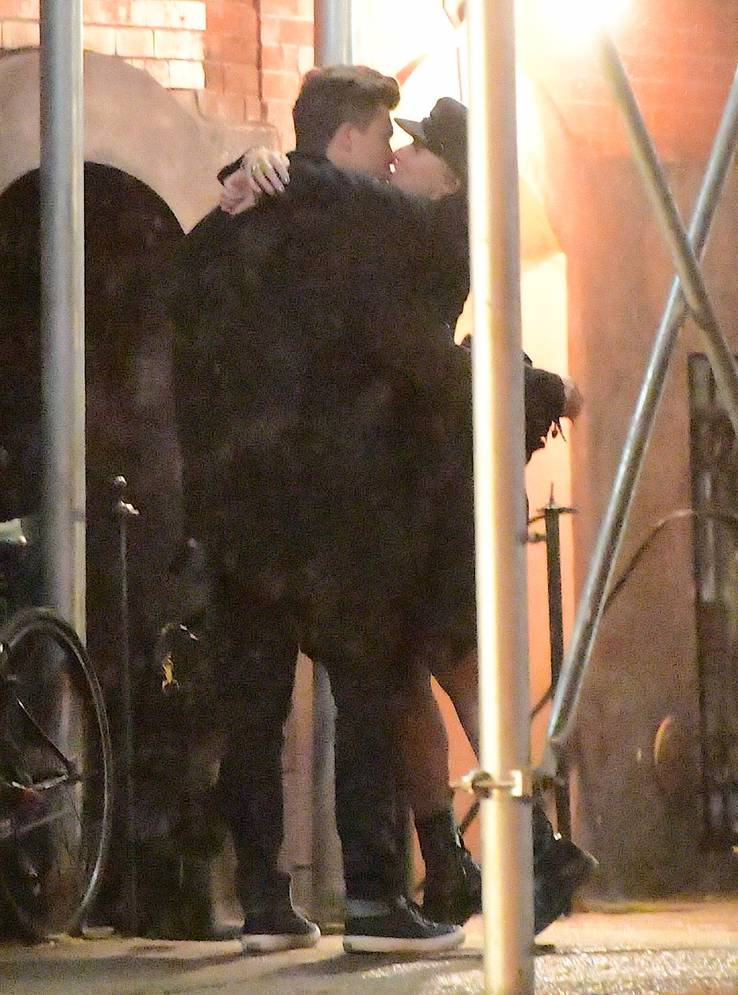 Back in May 2017, Scarlett Johansson appeared in the cold open on the Saturday Night Live season finale.  Everyone knows that each live show has a liquored-up after-party, and this one was held at the Rockefeller Center ice rink and lasted well past Sunday morning.  So, after the show, the actress partied with the SNL cast and then, according to multiple sources exclusively confirmed to Page Six, she was seen hooking up with Jost.
"Scarlett and Colin were making out at the bar at the 'SNL' season finale party at 30 Rock," a witness told Page Six. "They would make out a bit, then go back to talking. Then they were at the bar in front of everyone where they made out at least twice . . . "
Another source confirmed, "Scarlett and Colin were flirting and canoodling in full view of everyone at the afterparty, including the 'SNL' cast and crew. They were laughing and seemed to really hit it off." This was the first time the couple hooked up and, at the same time, both denied they were seeing each other days after the party.
13 The Time When Johansson Claimed She Didn't Believe In Monogamy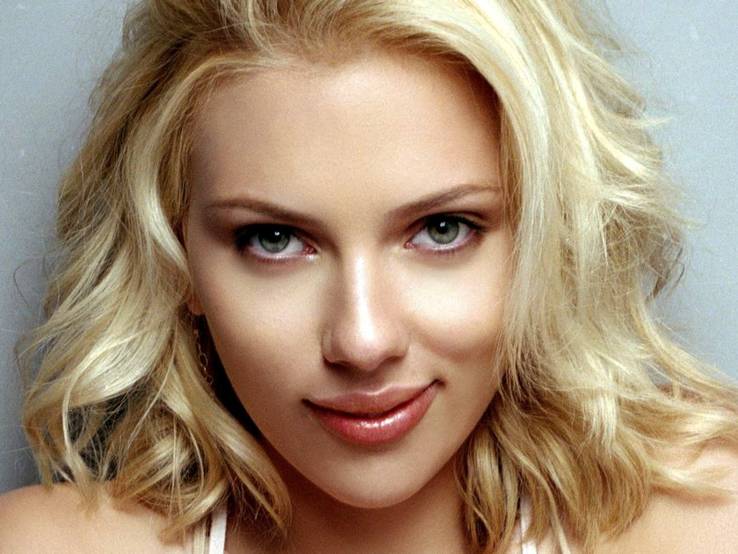 In January 2017, Scarlett admitted that she and her husband, Romain Dauriac, split. In March of the same year, Scarlett filed for divorce after less than three years of marriage. They share a 2-year-old daughter, Rose.
In May, Johansson was most recently linked to funnyman Colin Jost. The problem was, Johansson was still dating her own entertainment lawyer, Kevin Yorn, and the two were spotted together in June in New York City during multiple occasions and were even photographed holding hands. A source told People, "They're on and off all the time. It's been that way since day one. . . .Their relationship is definitely of the 21st-century kind."
As for being serious, the source said, "Kevin and Scarlett are by no means headed for the aisle but they have a lot of fun when they're together. They've known each other for forever. He's a fun intellectual and she clearly loves that about him."
But rumors claimed that Scarlett was dating her lawyer and Jost at the same time, as a source told E!  and that Scarlett and Colin's fling had "been going on for a bit." This makes sense, as it turns out that the A-list actress doesn't believe in monogamy. She told Playboy that she didn't believe it was natural to be monogamous, saying, "I think the idea of marriage is very romantic; it's a beautiful idea. And the practice of it can be a very beautiful thing. . . [But] I don't think it's natural to be a monogamous person. I might be skewered for that, but I think it's work. It's a lot of work."
Okay, thanks for that!
12 The Time When Scarlett Confirmed That She Loves Smart Men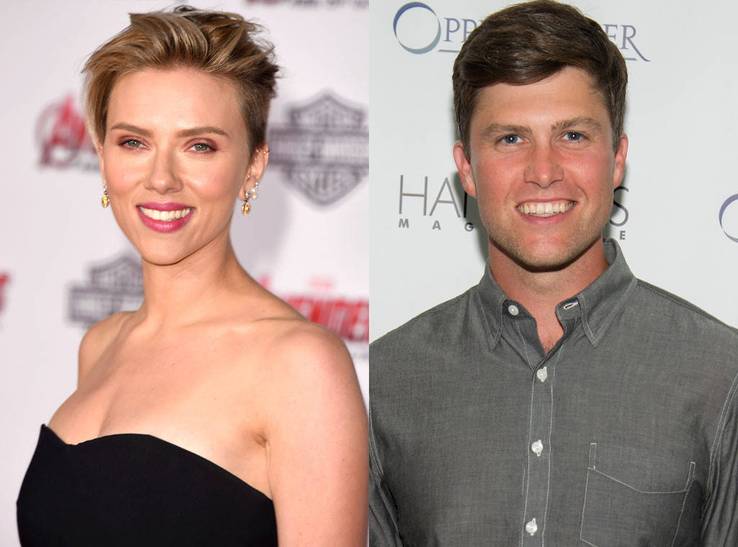 Scarlett thought her relationship with Colin was very low-key, especially since she and he had never confirmed they were dating. But what Scarlett failed to see–maybe because she was blindly in love–is that everyone knew the two were seeing other and that the open secret was ridiculous and insulting, especially when confirmed sources claimed to have seen them in PDAs like a gazillion times.
It took the couple seven months to own up to their relationship, which happened when the two made their public debut as a couple at the American Museum of Natural History Gala in New York City in November 2017.  But what is wrong with this couple?! They came out half-way, as they walked the red carpet separately and only posed for pics inside the event.
People confirmed Scarlett's love for Colin, saying "It's serious… They're both very respectful of each other's careers and very supportive."
The magazine added that Scarlett was very much in love with Jost at this point. She loves intellectuals and writers, and Jost fit that bill. Colin landed his writing gig at SNL when he was only 22, before he became co-host of the Weekend Update.  People confirmed:
"[She] likes to be in love and has not changed a bit in that area. Colin is good for her because she likes smart men . . . She is a very bright girl and always searching for that perfect match."
Note to self: become a high-profile writer and try to put Colin out of the way.
11 The Time When Scarlett's Life Clicked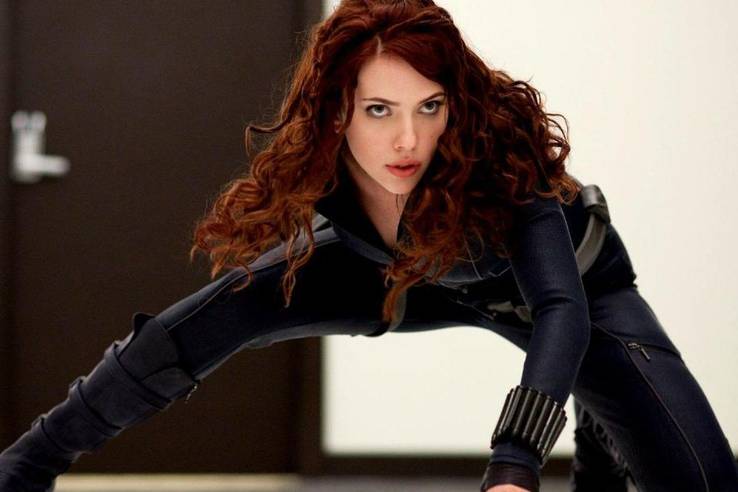 Scarlett Johansson loves to date, but the problem is, she's too busy. But with Colin at her side, the actress feels as if she can breathe again because he understands the demands of her life. A source said Scarlett loves being with Colin:
"She would go on dates with Colin and be very excited after. . . It took awhile for them to be exclusive, but they are now. Scarlett is very happy with Colin."
The reason why the couple seem to even work is because both respect the demands of their work. For the most part, Scarlett is shooting a film, and when it comes to her starring in the Avengers series, she's doing each of its sequels back to back while on location all over the world. And she's also a parent, so she's continually finding a way to make time with her child even when her schedule is grueling. As an industry source confirmed,
"Being a parent is good for Scarlett. . . She is now super busy with [motherhood] and her work. Now Colin fits into her world."
That's because Colin knows where Scarlett is coming from. He not only co-hosts Weekend Update on SNL, but is also a co-head writer for the show. When the show is live with back-to-back episodes, the comedian has to work hard to come up with jokes and whole skits. But even when a repeat is shown in lieu of a live one, there's no downtime, as this is the period where the writers and actors try to come up with ideas for future shows. All of this is to say that Scarlett doesn't have to feel bad if she's neglecting Colin, as the both of them are busy and can't blame each other that they don't get enough time being with each other.
10 The Time When Scarlett's Life Didn't Click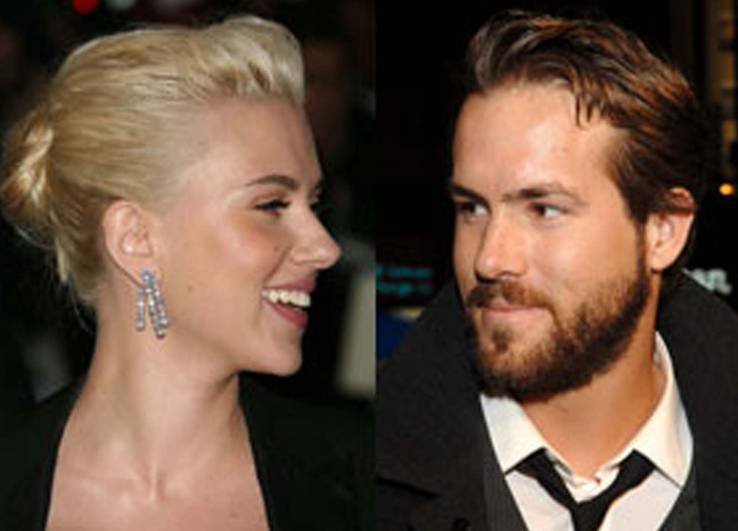 When Scarlett first started to date Deadpool star Ryan Reynolds, she did the same thing many years later when she was in a relationship with Colin Jost. She kept the relationship secret and the two went out of the way to avoid being seen together, especially when it came to the red carpet. In fact, Scarlett was even able to keep her engagement with Ryan under wraps for months before she officially announced it way back in May 2008. The two wed on Vancouver Island that September.
Ryan was nearly a decade older than Scarlett (she was 23 at the time while Ryan was 31). Things started to get sour when Reynolds was posted in New Orleans to film the movie Green Lantern while Johansson was on Broadway eight time a week in the play, A View From the Bridge. They were not seeing each other a lot because of their schedules and their distance from one another. That contributed to the doomed marriage, but so did Reynold's jealousy.
 According to Page Six, "[Ryan]  was afraid she was having affairs. . . " But it was he who decided to break apart the relationship. While shooting Green Lantern, he got very close to co-star "Blake [Lively, now Reynolds' wife] — while he and Scarlett were still married." By 2010, the couple separated and were divorced the next year.
9 The Time We Finally Understood Why Scarlett Is Prone To Breaking Up A Lot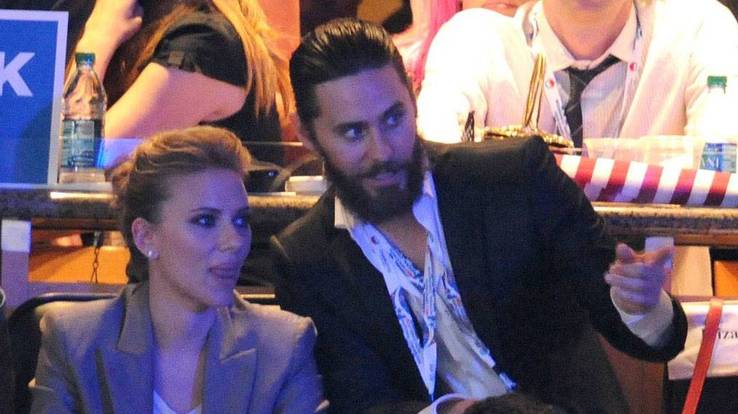 Scarlett has been known in Hollywood for dating a lot of men. She's been with Jared Leto, Sean Penn, Jude Law and Ryan Reynolds, to name a few. But her relationships never last, and that's mostly due to her dating actors, and that, she admitted, does not make for a good relationship. According to Page Six, when Scarlett was married to Ryan Reynolds, he grew jealous of Scarlett's more successful career. Her first MCU movie was Iron Man 2 in 2009, and the role and her many appearances in the MCU franchise after that would make her an A-list star. Meanwhile, Reynold's film Green Lantern was a box-office bomb in 2011, and his career was in jeopardy until he finally found success in 2016 with the superhero movie Deadpool.
A publicist told Page Six that the two "[W]eren't on equal footing at that point and it created tension." Johansson said, on dating another actor: "If one person is more successful than the other, that also proves challenging. There may be a competitive thing."
For a marriage to work, "He has to be in a field that's completely different from yours … What's important to him is the recognition that he gets from his job, and that has nothing to do with my job." She also added: "Acting is a very strange world to be co-existing in. It's very volatile. There's always going to be the more successful person. It's related to rejection. Because actors, if they're not having success, connect it directly to unpopularity — to the fact that nobody wants them."
We're telling you this because it relates to Scarlett's relationship with Colin Jost. We hope they don't grow apart because Colin plays an anchor on SNL. But he's also a writer, and this may be the game-changer that Scarlett needs, as she loves dating people who are creative with words.
Featured Today
20 Surprisingly Strict Rules Royals Have To Follow When They Travel

15 Royal Family Members Who Are Currently More Broke Than Most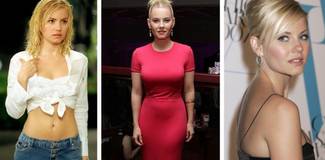 20 Reasons Why Hollywood Dropped Elisha Cuthbert Forever

8 The Time When Scarlett Cried Because She Wanted To Be An Actor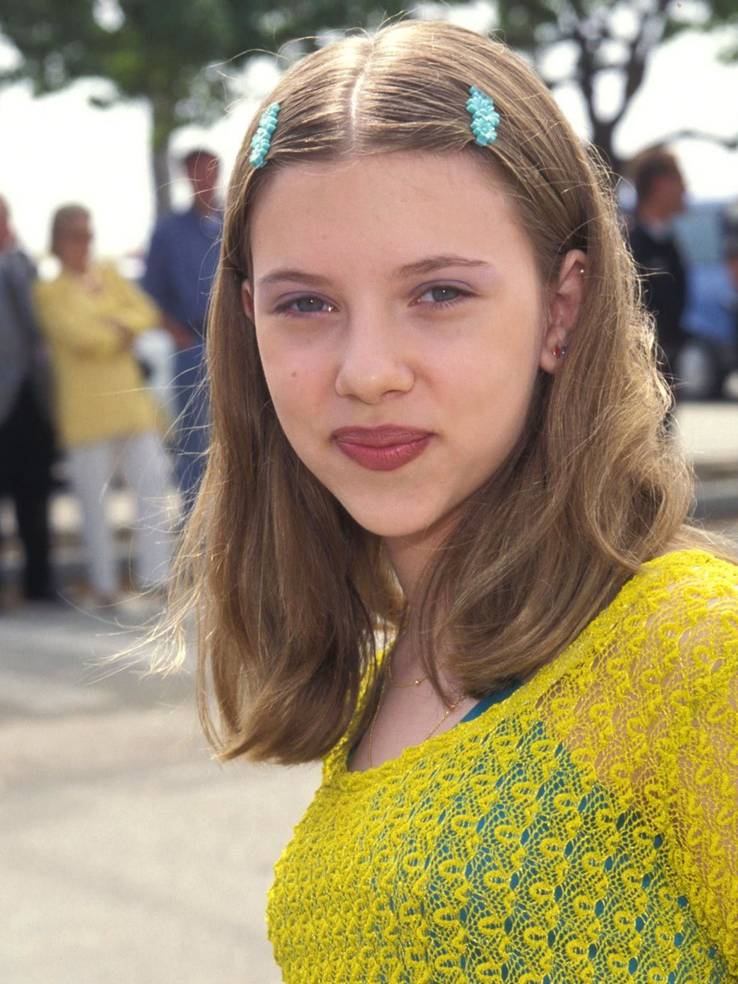 Scarlett admitted to W that she's always wanted to be an actor ever since she was a child. She said, "For as long as I can remember, I wanted to be an actor. And I wanted to do everything. When you're a kid, they send you on a lot of commercial auditions, and I was terrible at selling things. I never got those parts. I remember crying in the subway, and my mom  said, 'Do something else.' And I replied, 'No. You can't take this away from me. I want to be an actor!' Waiting for the B train, I had my come-to-Jesus moment."
Well, she got what she wanted and, according to Box Office Mojo, Scarlett is Hollywood's Highest Grossing Actress of All Time, with her films making over $3.6 billion. She was ranked 10th on the list and beat out such male heavies like Matt Damon, Liam Neeson, and Robert De Niro. She was the only woman to appear in the top 10, which was another record.
We all know her work with the MCU and how powerful this has made her. But she has had many successes before then. Her first adult film in 2003, Lost in Translation, was both a critical hit and a commercial success, earning $119 million at the box office against a budget of only $4 million. When she appeared in Girl with a Pearl Earring, which also was a success, she received praise from Anthony Lane, the esteemed movie critic for the New Yorker who rarely gushes about actors. She made her Broadway debut in a 2010 revival of Arthur Miller's drama A View from the Bridge, and for that, she won a Tony Award for Best Featured Actress.
She's a success, but let's see how this plays out now that Colin is in her life. He obviously makes less than her, and she's obviously a bigger star than him. There's an inequality here, and Scarlett, we know, abhors that.
7 The Time When Colin Was Too Effusive About His Relationship With Scarlett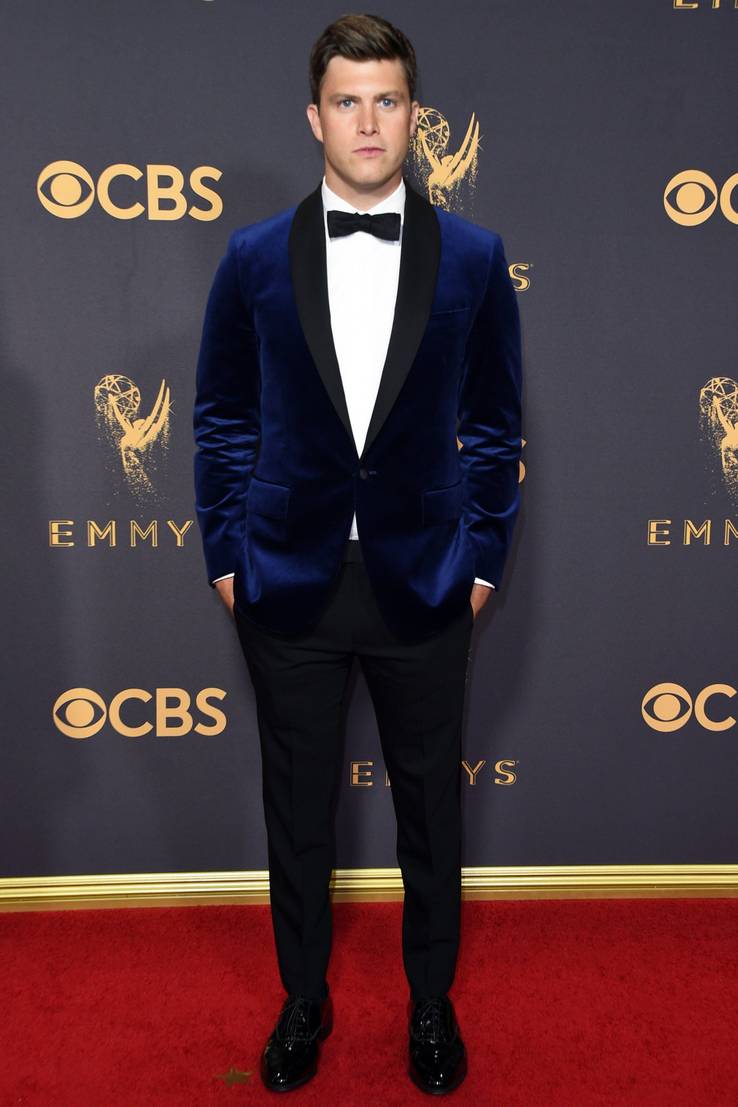 Now that Jost is dating the world's most famous actress, he has to remain cool, as she's kind of out of his league. He needs to be unaffected by his relationship so that he doesn't appear as some kind of nerdy fan. If he doesn't, Scarlett will bolt. She has a tendency to break up with men if they don't keep their relationship with her low-key and under the radar.
An insider told the Post: "She's a bit of a badass in real life. . . Scarlett just does what she wants." She also gets bored easily, so beware. "Scarlett likes to be in control [in a relationship]  Then, when she gets it, she gets bored."
That's why Colin should watch himself. At the 69th Emmy Awards Colin couldn't contain himself. He was a blabbermouth in regards to his relationship with Scarlett the whole time he was on the red carpet. He first confirmed that he was without a date because Scarlett was "working, so otherwise, she'd be here." Don't share with the world where Scarlett is! He kept gushing, calling Scarlett "wonderful." At one point he said, "She's pretty cool … it's hard to have a lot of complaints, she's pretty awesome." Then he said, "I'm very happy. I feel very lucky." Other women would fawn over Colin's remarks. Scarlett wouldn't give a hoot, as Colin sounded like an effusive fan, or a member of the paparazzi. Going forward, we advise Colin to keep mum if he wants to remain with Scarlett.
6 The Time When Scarlett's Daughter Believed She Was A Real-Life Superhero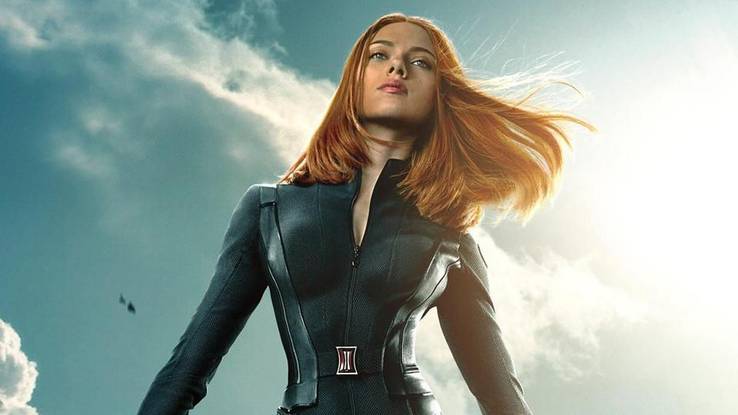 Now that Johansson is dating Jost, will he help her take care of her daughter? Scarlett gave birth to her when she was only 29-years-old. The baby's father was her then-fiancé Romain Dauriac, whom she later married in 2014 and divorced in 2017. The two named their daughter Rose Dorothy.
So about Colin. Will he have a hand in raising Rose? Maybe like looking after her as if he was a babysitter? And does he even like children? Apparently, all of this is under wraps, as even People can't confirm Colin's possible new world.
Rose Dorothy is now  3½-year-old and apparently loves her mom's role, playing Natasha Romanoff / Black Widow in the Marvel Cinematic Universe.
When Scarlett appeared on The Ellen DeGeneres show this past April to promote Avengers: Infinity War, she told Ellen via People, "that her time and effort participating in the franchise has led her 3½-year-old Rose Dorothy to believe her mom is actually Black Widow full time."
She added, "If you ask her what I do for a living, she says, 'Mommy's a superhero.' We had taken a break in shooting Infinity War because it was an extremely long shoot. I was going into the office — I was not doing anything film related, I was like, 'See you later, honey, Mommy has to go to work.' "
"And she was like, 'Who are you fighting?'. . . [S]he thinks I fight people for a living. If anybody has a regular uniform that they normally wear to work, mine's a pleather unitard."
That's hilarious!
5 The Time When Scarlett Wore A Dress That Caused Outrage and Controversy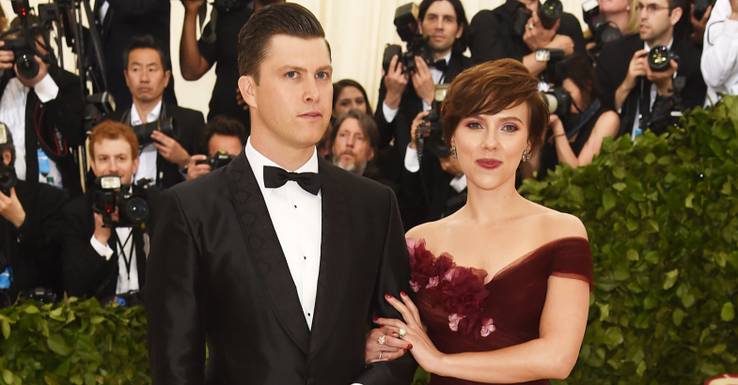 Harvey Weinstein has been accused of being inappropriate by dozens of well-known Hollywood actresses. So why was Scarlett embroiled in controversy when she took to the red carpet this year at the 2018 Met Gala? The A-lister once again turned heads, but this time it wasn't because of her looks. It was who designed her gown. Her pink and purple ombre dress was designed by Marchesa.  The design house is run by Keren Craig and Georgina Chapman, and the latter is the estranged wife of Harvey Weinstein. Here's where the controversy came in. No one would've dared worn Marchesa because the brand is too close to the disgraced Weinstein.
Johansson is the first A-list celebrity to wear a Marchesa to a public event since the Weinstein allegations, as Entertainment Tonight reported.  And it doesn't make sense as Scarlett is one of many women who has spoken out in support of the #MeToo movement, which encourages victims to tell their stories. She also attended the Women's March in Los Angeles in January. But wearing a Marchesa dress was no fluke. The actress purposefully chose to wear the brand, and it was she who sought out the design house. Defending her actions, she told ET:
"I wore Marchesa because their clothes make women feel confident and beautiful, and it is my pleasure to support a brand created by two incredibly talented and important female designers."
We have to say it: the reason is not enough, and Scarlett, we believe, has made the wrong choice. Many brands make women "feel confident and beautiful." So what gives?
4 what they support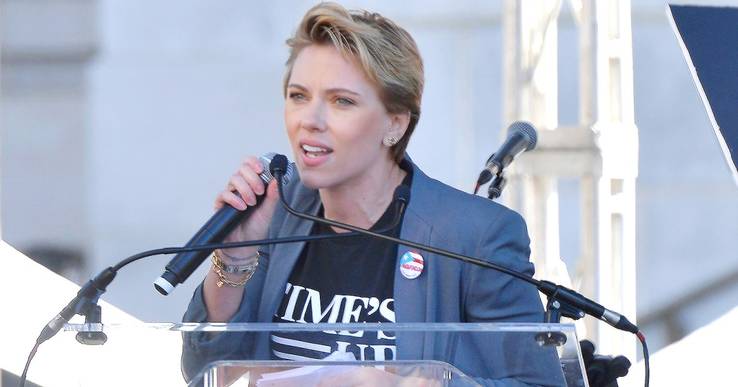 Scarlett and Colin share more than laughs and having fun. They also share the fact that they are outspoken opponents against women being inappropriately handled by Harvey Weinstein during the course of his career. One of the most powerful figures in Hollywood, Weinstein has been fired from his company Miramax–which yielded more than 300 Academy Awards in nominations and 81 wins–while the Academy of Motion Pictures Arts and Sciences–the organization behind the Oscars — voted overwhelmingly to expel him.
Scarlett is a powerful force for Time's Up, a movement against harassment founded on January 1, 2018, by Hollywood celebrities in response to the Weinstein effect and #MeToo. Meanwhile, Jost used his Weekend Update skit on SNL as a soapbox in which to seriously undermine the embroiled Weinstein while also playing for laughs.
Here's the first comment made by Jost, as reported by The Washington Post: "Apple announced it will add hundreds of new emojis to its iOS system including a person at a spa, a vomiting face and a shushing finger — finally giving emoji fans the ability to describe what it was like to work for Harvey Weinstein."
Jost then said Weinstein was "reportedly going to Europe for rehab." And then he added, to an enthralling applause, "Somehow I don't think that's going to help anybody. He doesn't need sex rehab. He needs a specialized facility where there are no women, no contact with the outside world, metal bars, and it's a prison." Go, you!
3 The Time When Colin Jost Was Outed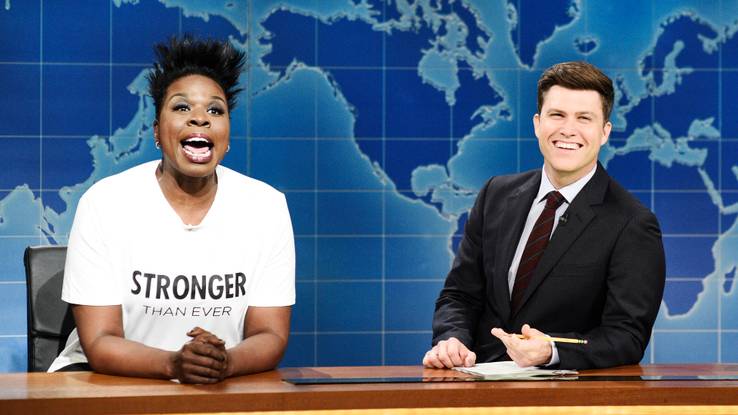 It's one thing to be caught holding hands with your crush when you haven't yet announced to the world your relationship, but quite another to be outed on national television revealing the person whom you're dating that you have tried to keep under wraps. That's exactly what happened to Colin on his own show, SNL, in April 2018. He'd been dating Scarlett Johansson since May 2017, but the pair had tried to keep their relationship low-key and under wraps.
During Weekend Update, fellow colleague Leslie Jones appeared alongside the 35-year-old for a skit where they were discussing Facebook's new dating feature. When Colin said he had no use for the service, Leslie, in the meantime, talked about all the horrible men she has dated. Then Colin's image showed up and Leslie said,  "He was so cute and sweet and kind, but it would never work," and she went on to say that was because he loved the same gender.
He responded by saying that he has a girlfriend. And then on the segment, from a transcription by the Daily Mail,  Leslie, who wanted more details about his relationship with Scarlett, hilariously said she refused to recognize his relationship until he proved it.
Isn't that embarrassing? We mean, it's funny, but you're also backing Jost into a corner when he and Scarlett are notorious for flying under the radar. Although Scarlett and Colin continue to keep their one-year relationship private, last month, they made their red carpet debut in LA at the premiere of her movie Avengers: Infinity War.
2 The Time When Colin's Writing Made Scarlett Overjoyed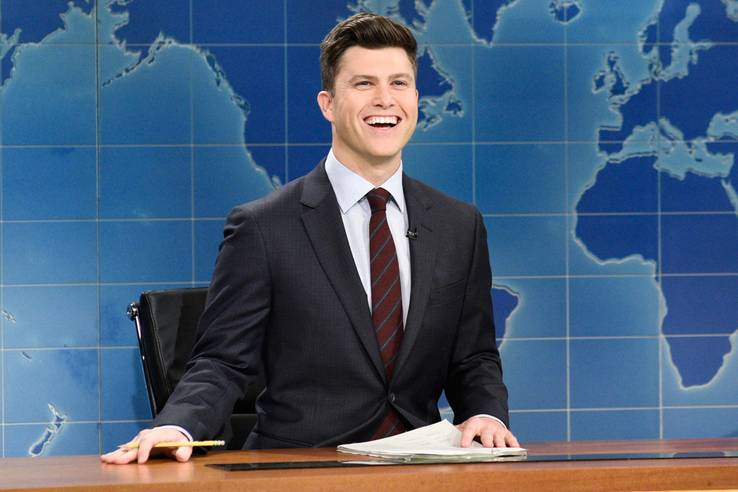 Scarlett Johansson loves writers. And this is one of the reasons why she's dating Colin. And Colin has a lot of writing experience. He has written for SNL since 2005, and has risen in the ranks to co-head writer starting in 2012 and ending in 2015. And while writing, he became the Weekend Update co-anchor since 2014. But before that, while he was a student at Harvard, Colin wrote comedy for the acclaimed Harvard Lampoon, and he had done so since his first year there. He has written comedy for stage, screen, and print, but admits that each medium is its own beast.
In an exclusive interview with Harvard Magazine in February 2018, Jost gave us an insider's view about the development of a sketch, which he says starts with coming up with a voice first and then trying to match it with an actor on the show who could best embody it. For example, he created the character Drunk Uncle and worked with Bobby Moynihan, a star on the show, on how best to capture him. They fleshed out the character's background until the personality of the character was naturally revealed.
With a background in stand-up comedy, the role of co-anchor was a blessing, as he's been wanting to use that skill for a long time. It turned out to be a perfect fit, Colin at the news desk. He said it was imperative for him to get his co-anchor right the first time, saying, "I knew that I either had to try and make Weekend Update work, or I would have to go somewhere else to perform."
1 The Time When Scarlett Felt Helpless Early On In Her Career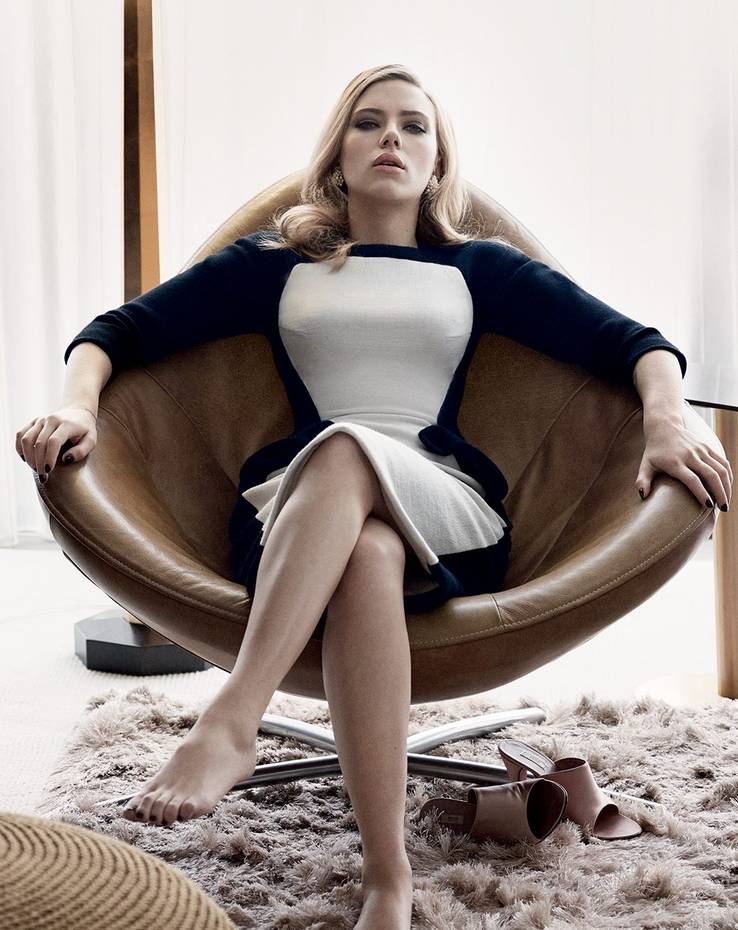 Johansson praised the #MeToo movement for bringing hope of equality. The revelations about Harvey Weinstein's atrocious behavior led her to reevaluate how she had been treated as a young actress. She said, according to the Stylist:
"As the rage settled in it gave way to other feelings. . . Sadness and, unexpectedly, guilt and grieving. Suddenly I was 19 again and I started to remember all the men I'd known who took advantage of the fact I was a young woman who didn't yet have the tools to say no."
Scarlett also revealed that many times she felt "degraded" by men both in her personal and professional life  because the power dynamics were "so off."  Now Scarlett, as an esteemed actor,  is the one who has the tools to combat degradation and to use her voice and her fame to talk about issues not just in Hollywood, but also in the everyday workplace. Who will speak out? Who can speak out? While many women can't because of that power dynamic, Scarlett looks to the bright side, as the inequality between men and women is finally being addressed in a very vocal way. Talking to the Stylist, she added:
"I stand before you as someone who is empowered not only by the curiosity about myself and by the active choices that I'm finally able to make and stand by, but by the brightness of this movement, the strength and the unity that this movement has provided. . . It gives me hope that we are moving toward a place where our sense of equality can truly come from within ourselves."
Jost has also been vocal about women's rights, as we noted. This is just one of the things that the couple share, and which has helped bond Jost to Scarlett.
Source: Read Full Article