16 Celebs Who Love To Break Up And Make Up
Some people have a flare for the dramatic. When you're a celebrity with a background in acting, performance, and theatre, some of your performances may drift into your personal life. Add in the pressures of success, extensive travel for your work, long distance relationships, the temptations of other incredibly good looking celebrities and fans vying for your affection, and the paparazzi on your tail, and there is a recipe for quite the roller coaster.
There is something called the seven year itch. Apparently this make it or break it coupling moment no longer hits at the seven year mark because all of us live and love harder and faster than we did just a few decades ago. A recent UK relationship survey reported in The Daily Mail revealed the average length of a long term relationship is now two years and nine months, and many say that the root cause may be social media.
In the world of Hollywood, some couples can't get enough of each other, that is until they break up, only to make up again. Because they're in the spotlight, and posting the highlights of their life on social Media, we see all of it. Here are 16 celebs who love to break up, only to make up.
16 Justin Bieber & Selena Gomez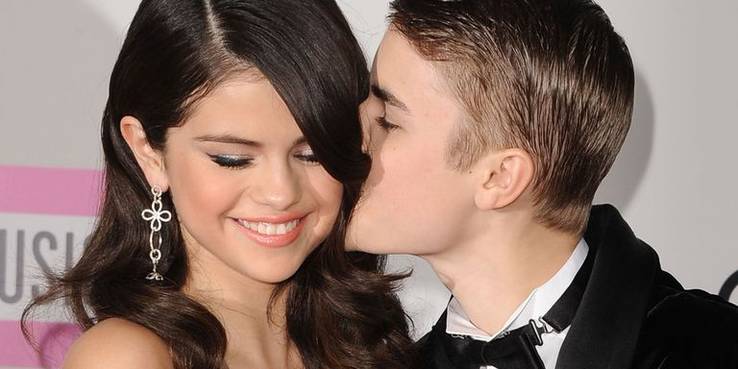 Justin Bieber and Selena Gomez make up and break up every time the wind changes direction. The two met in 2009, and were first spotted holding hands at an IHOP in 2009. "Jelena" made their official debut as a couple at the 2011 Oscars, but they later broke up over a Bieber fan claiming she was "with" him backstage.
By April 2013 photos surfaced on Instagram showing that the two had reunited, and they were spotted together a lot in 2013 and 2014.
In 2015, Selena spoke candidly about getting closure in her relationship with Bieber while working on the album Revival, but by October they released a duet and were hanging out on and off between other relationships including Gomez dating The Wknd. They were seen smooching and sharing hockey jerseys in November 2017, spent Christmas apart and attended couples counselling at years end, but the pair were spotted making out (again) in February 2018.
15 Rose Leslie and Kit Harington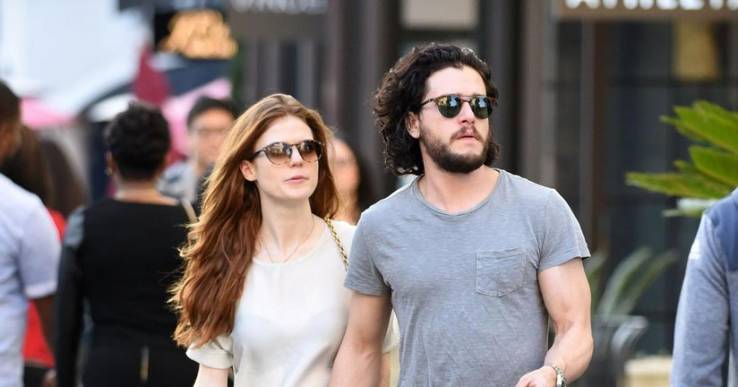 We're not entirely sure if Rose Leslie and Kit Harington actually have a tumultuous relationship or if they just pretend to in order to keep their private lives private. In August 2012 the rumor mill posted about their on screen connection translating into real life, thanks to a photo from TMZ of the pair holding hands.
In 2013, Kit told reporters the two really hit it off, but insisted they were just friends, and in August there was speculation from The Stir of a break up, despite the couple never being "official".
In 2014, they were spotted arriving at the airport together to attend San Diego Comic-con with a source confirming they'd been back together for three months. A year later Harington told GQ Magazine he was single. In 2016 they hit the red carpet together making their relationship public, and by 2017 they were apartment hunting and are now engaged.
14 Rob Kardashian and Blac Chyna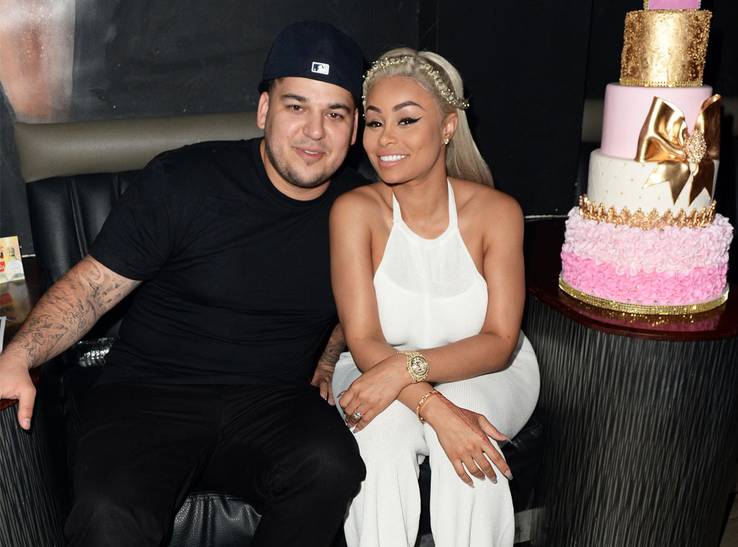 Rob Kardashian and Blac Chyna love drama – the same year Rob took to Instagram to combat break up rumors by insisting they were keeping their relationship private, Chyna was said to have bought her own engagement ring for attention. Rob created his own moniker "Chyro" for the couple, and in May 2016 she announced her pregnancy.
By summer, break up rumors arose when Rob deleted all of his photos of Chyna and unfollowed her on Social Media.
In September the two were spotted reunited, but by December Chyna had moved out and taken their daughter with her despite posting holiday photos and attending at a night club together in January. By March 2017 their reality show was called off. In the time since there have been restraining orders, private pictures shared, and accusations flying about Chyna's problems. (Source: TheSun)
13 Eminem & Kim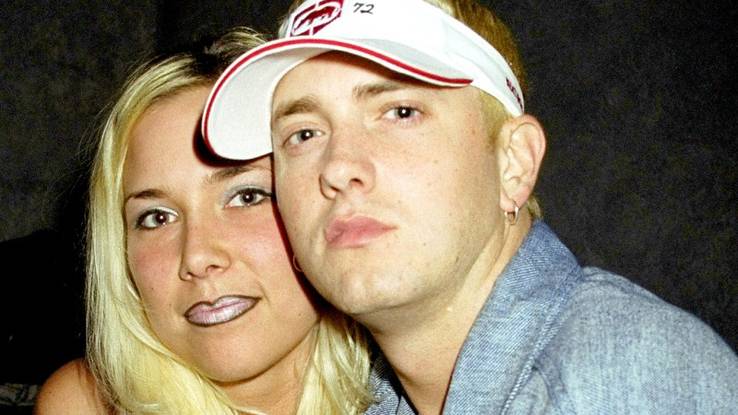 Kim has been Marshall Mather's muse since the two were kids, the pair began to date when Kim was just 13 years old (and he was 15). As teens Kim and Marshall broke up and made up all the time. The pair broke up less than a year after daughter Hailie was born.
It was this separation that fuelled the songs that would make Eminem a success with lyrics that balanced a fine line between needing Kim in his life and not wanting anything to do with her.
In 1999, the two got back together and married, but things remained tense. She had a close call with her own life, when she realized that Eminem had brought a blow up doll of her to life on stage, and beat up the doll–to which the crowd cheered. The two separated in June 2000, and eventually divorced. In 2006 the two reconciled and married again only to divorce a month later. (Source: Quora)
12 Pink and Carey Hart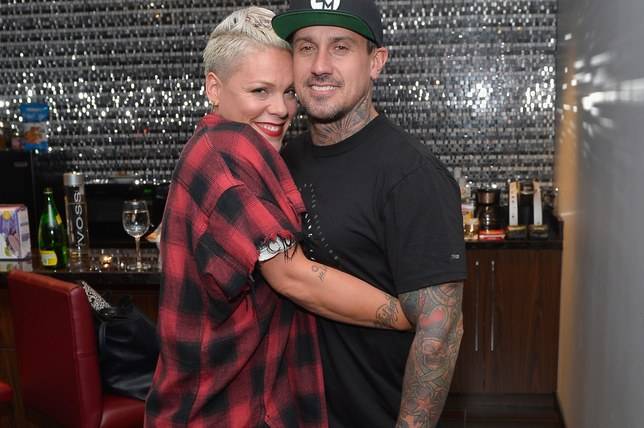 Relationships are hard work. Pink and Carey Hart are together today, despite having their ups and downs. The two were married in 2006 and announced their separation in 2008. The pair weren't ready to throw in the towel just yet, went to marriage counselling, and got back together in 2010.
In 2013, Pink told Glamour Magazine, "Long-term relationships are an everyday choice. It's harder to be in a marriage than it is to bounce from one relationship to the next."
She continued with, "We're good because we communicate and we've grown up together, not because we don't fight". When talking about her parenting style Pink admits that she's the bad cop, and hubby is the good one and told People, "He's fun guy, Mr. Fun! And then I come in with the rules."
11 Katy Perry and John Mayer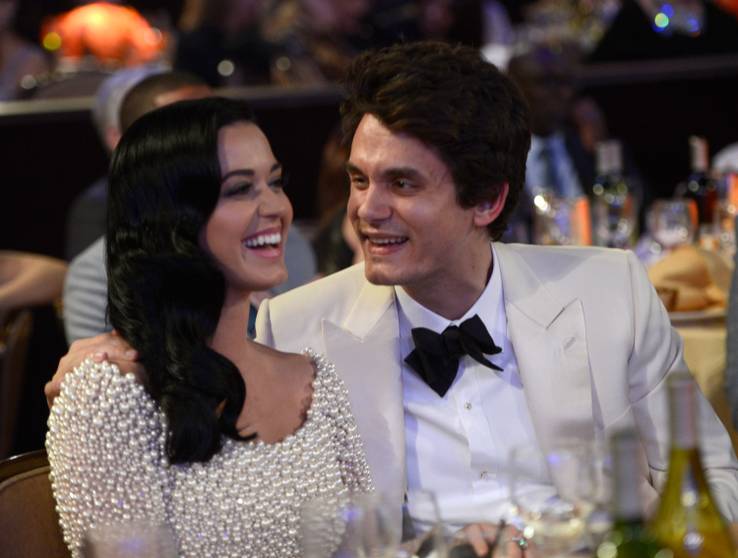 Katy Perry and John Mayer's relationship has as many sparks as "Fireworks". The two were first spotted dining together in 2012, and less than three weeks later it hit the news they had broken up, only to get back together just days after their supposed break up.
In January 2013, Mayer told The Rolling Stone, he was "quite happy" (dating Perry) and was "happy in all aspects of (his) life."
In March 2013, the two were splitsville, again, but by April they were back together and publicly declaring their love for each other to audiences during performances. Despite engagement rumours through 2013, the two called it quits again in February 2014. In late 2017, Mayer admitted to watching some of Perry's 96 hour live stream, so he's at least still interested in what she's up to.
10 Miley Cyrus and Liam Hemsworth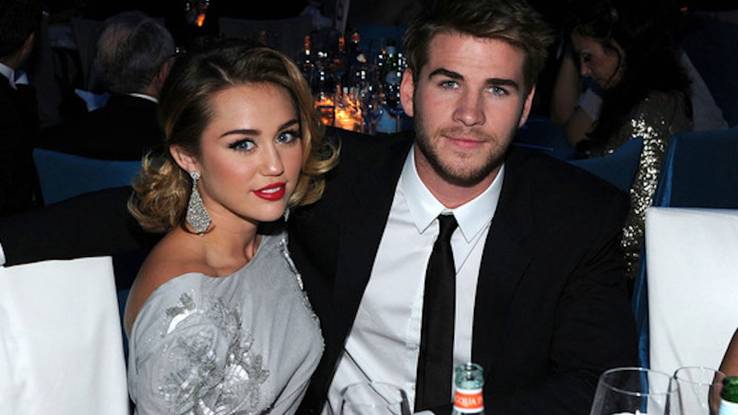 Miley Cyrus and Liam Hemsworth have a long dating history that is marked with numerous break ups. They met on the set of the film The Last Song in 2009 and started dating shortly after. The two broke up in summer of 2010, got back together briefly, and then broke up again the same November.
In April 2011 sources said they were back together but reportedly, "taking it slow and just enjoying each other's company."
By June 2012, they were engaged and have remained the topic of numerous break-up speculations for years now, particularly when Miley isn't sporting her ring. In 2013, Miley's dad weighed in on Nightline saying, "They're young, they're kids. The great news is they're great friends. And if you end up getting married, that's your business too, you know."
Featured Today
Jesse Williams Ex-Wife Wants More Child Support

Former First Lady Barbara Bush Critically Ill, Refuses Medical Treatment

20 Attractive Female Celebs Who Are (Still) Looking For Mr. Right

9 Kate Middleton and Prince William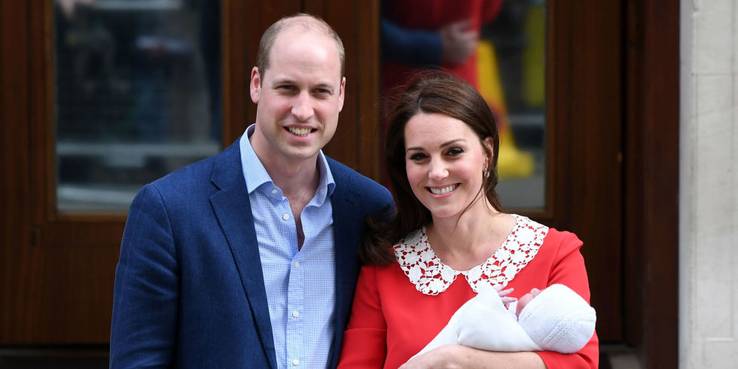 Back in the 2000's, things were less clear for Kate Middleton and Prince William than they are today. In late 2006, their four year relationship was on the rocks. While the paparazzi were ready to welcome Kate into the royal family, Will hesitated and was seen out clubbing with other women, which hit the tabloids instantly.
The relationship officially ended in April 2007, but William instantly had regrets. Kate wanted to make her prince work to earn back her love.
William has later said of their splits before settling down, "We were both very young … We were both finding ourselves and being different characters. It was very much trying to find our own way and we were growing up so it was just a bit of space and it worked out for the better." (Source: EOnline)
8 Chris Brown and Rihanna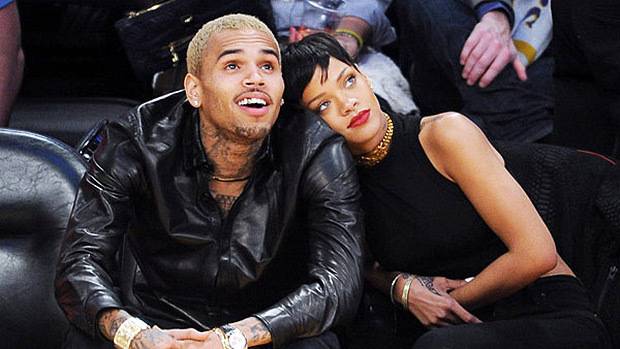 Chris Brown and Rihanna first collaborated on a remix of song Umbrella in 2007 and then performed together in Asia for a few shows of her tour. In 2008 at the Grammys everyone connected the dots and figured the two were a couple. By 2009, they were set to perform at the awards together, but ended up cancelling because of a "car accident".
This was eventually revealed as an argument between the couple that escalated violently when Brown hurt her, and then turned himself in to the police.
By 2011 it all seemed to be water under the bridge when they began following each other on Twitter, and RiRi fans freaked out. An insider close to Rihanna speculated that things weren't over between the two saying, "She feels like her story with Chris is not done yet and the pair still have some unfinished business." (Source: HollywoodLife)
7 Megan Fox and Brian Austin Green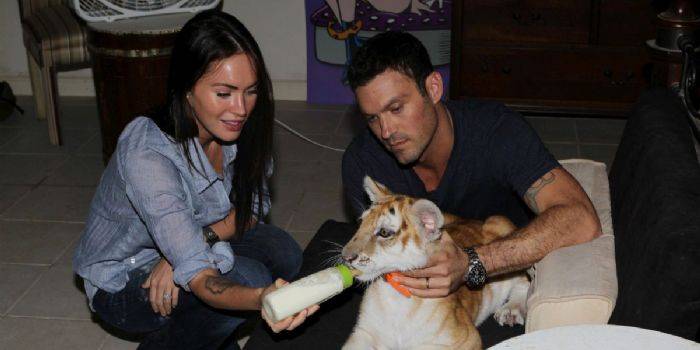 Some speculate the 12 year age difference is partially to blame for the ups and downs of Brian Austin Green and Megan Fox's relationship. The two met when he was 30 and she was just 18. Two years later the pair were engaged, but called it off in 2009. T
he May-December duo decided to try, try again and tied the knot in 2010. In 2012, Fox gave birth to their first child, which impacted romance for the pair.
Megan publicly declared to Entertainment Tonight that life post-baby meant that, "Brian doesn't get any intimacy whatsoever". In 2015 Megan filed for divorce, but their divorce was put on hold in 2016 because Megan was pregnant again, and Brian was the dad. The pair seem to have worked it out for the time being.
6 Michael Phelps and Nicole Johnson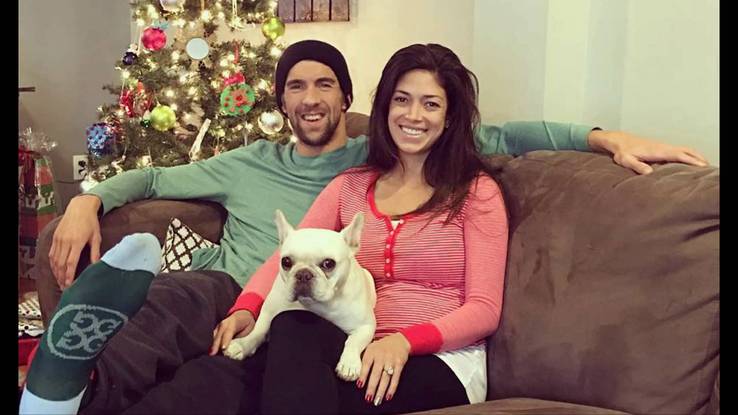 Michael Phelps didn't always have Nicole Johnson in his corner cheering him on. The pair first began dating in 2007, and had a number of break ups over the years. Most notable was their break up that lasted from 2011 to 2014.
When the two announced their engagement in 2015, Phelps was very candid about always wanting to win Johnson back, and the duo opted to have a secret wedding in 2016.
Phelps has confided in Cosmopolitan Magazine that he and Johnson both needed to grow separately to make their ways back to each other, and told USA Today, "I said to a couple of my friends if I ever had the chance to get her back, that would be it. She was the one I loved the most."
5 Justin Timberlake and Jessica Biel
Justin and Jessica split up after four years together. Around the time of their split there were rumors that he hooked up with Ashley Olsen, but even in the break up Justin was complimentary of his ex. When interviewed by Vanity Fair about the end of their relationship he said,
"She is the single-handedly most significant person in my life. In my 30 years, she is the most special person, OK? So I protect it, and until somebody shows me what would be more fulfilling at this point, that's what I have to do."
The two ended up getting back together, and tied the knot in 2012. In spring of 2015, they welcomed their son Sam. Today the couple seems just about as steady as a Hollywood couple can be.
4 Nick and Vanessa Lachey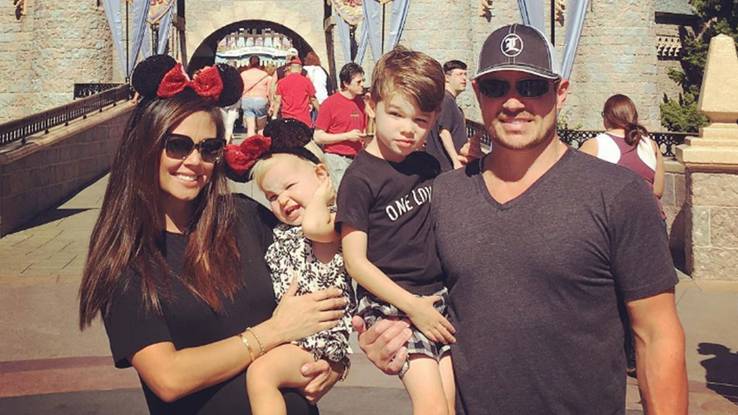 Nick first came into our living rooms as one half of one of the pioneer reality TV couples with his then wife Jessica Simpson. When we see Nick and Vanessa Lachey on shows like Dancing with the Stars it's hard to imagine them with anyone but each other, but the duo had their fair share of relationship drama in the past.
The two first dated in 2006 and split in June of 2009, letting everyone know that the split was mutual and amicable, and they remained good friends.
Just a few months later, in October 2009, they reconnected and have put their cold feet behind them. They were married in July 2011. Lachey revealed to US Weekly, "I was single for a minute there, and then we've kind of patched things up."
3 Kristen Stewart and Robert Pattinson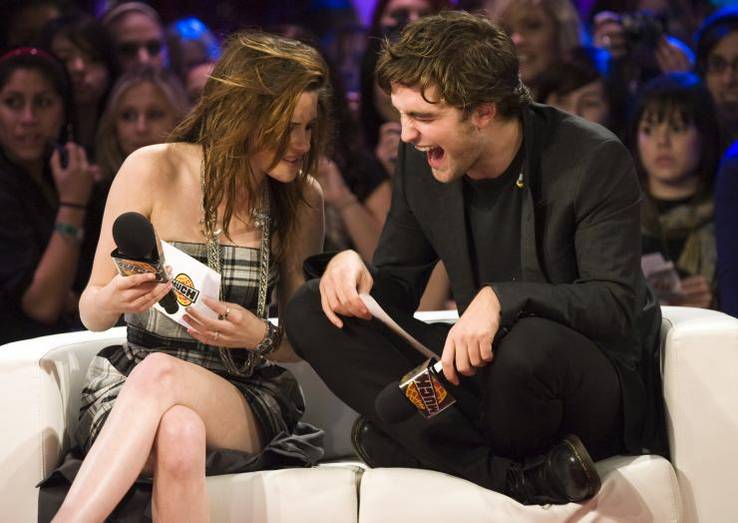 The very public relationship between Kristen Stewart and Robert Pattinson hit the news when Stewart was caught in a revealing moment with director Rupert Saunders. These photos outed her relationship with the married director to everyone, including Pattinson. The next year the two broke up, likely with that being the cause for the end of their relationship.
They dated on and off from 2008 to 2012, but a lot of the time remained private about whether or not they were dating each other, which makes it hard to know if they were routinely breaking up or just trying to keep their relationship to themselves.
Steward told T's Fashion issue, "People wanted me and Rob to be together so badly that our relationship was made into a product. It wasn't real life anymore. And that was gross to me."
2 Snoop Dogg & Shante Taylor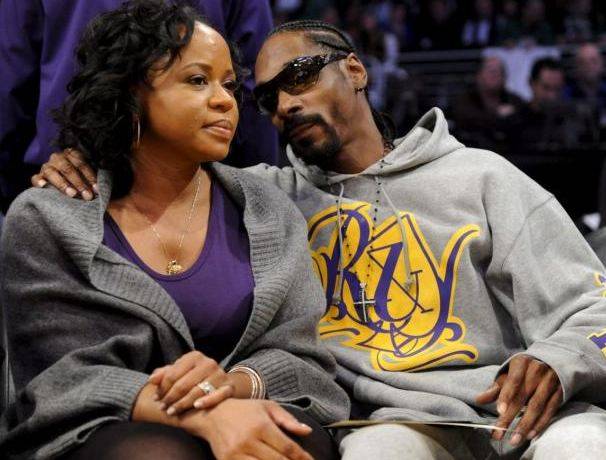 Snoop Dogg isn't best known for his romantic nature, but apparently there is one person who has managed to remain a constant in his life since he was in high school. Snoop Dogg married his high school sweetheart, Shante Taylor in 1997.
The romance wasn't always a dream come true, in fact in 2004 Snoop filed for divorce citing irreconcilable differences.
Apparently the two were able to work things out, because in 2008 they renewed their wedding vows. Snoop's reality show Snoop Dogg's Fatherhood featured Shante and his children. To celebrate their 19 year anniversary back in 2016, Snoop posted a throwback prom photo on Instagram along with the caption, "19 years today, happy anniversary been a1 from day 1. Thanks for my kids."
1 Rachel Bilson and Hayden Christensen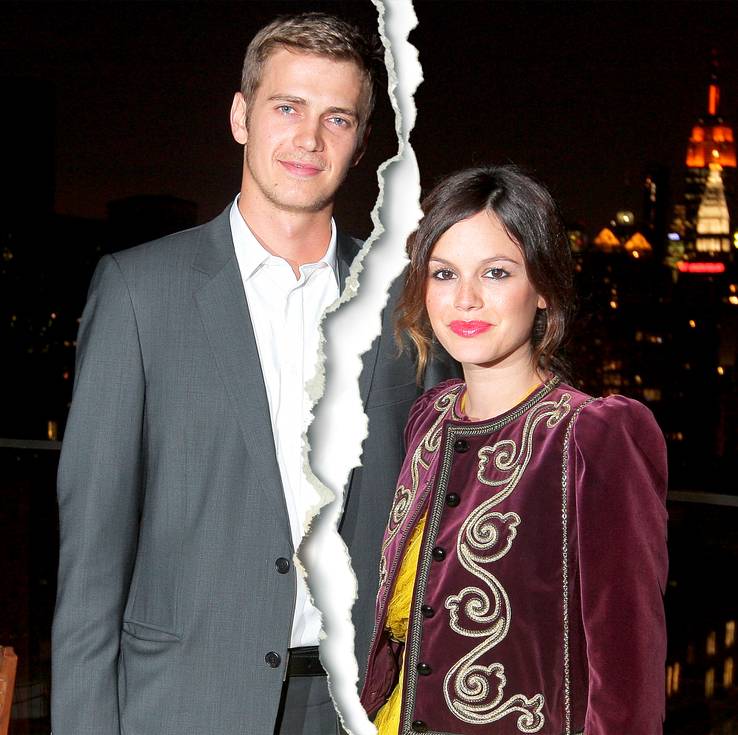 You know that couple that's been together forever, and has had a lengthy engagement with no wedding date in sight? Rachel Bilson and Hayden Christensen are that couple. The two met in 2007, dated, and announced their engagement in 2009.
They reportedly broke up in 2010, but rekindled their relationship again for nearly a decade, welcomed their daughter Briar Rose Christensen in 2014 together, and recently broke up in 2017.
A high school friend who remained close to Bilson told E News!, "They are officially done within the last few weeks. It was a gradual buildup of issues and problems. They were in agreement it was time to move on as a couple," and added some speculation that the split was caused by Bilson being a social person, while Christensen is reclusive.
Sources: Your Tango, Independent, This Insider, Fashion Magazine, Fox News, Huffington Post, Mirror, Pop Sugar, ET Online, Nicki Swift
Source: Read Full Article