17 Deals & Freebies You Can Score On The Fourth Of July This Year
The Fourth of July is coming right up, and it's a holiday that can mean so many different things depending on who you are: a day off of work; a day to wear red, white, and blue from head to toe; a time to have a cookout, go to a cookout, or order takeout from Cook Out; the one day a year you crave those rocket popsicles; or a time to take advantage of all the 2018 Fourth of July deals and freebies you can get courtesy of celebrations, coupons, and good ol' American capitalism.
That's right. July 4th is not just a time to celebrate America's birthday by lighting fireworks, eating way too many potato chips even though you just had a burger, and sweating your butt off in the hot sun. It's also a time to shop the sales or share some sort of buy one, get one fast food sandwich with a friend.
From home decor and food to swimming pools and… more food, here are a bunch of Fourth of July deals you can take advantage of before your friend's boyfriend's sister's cookout or during your night in protecting your dog every time a firecracker goes off.
1. Overstock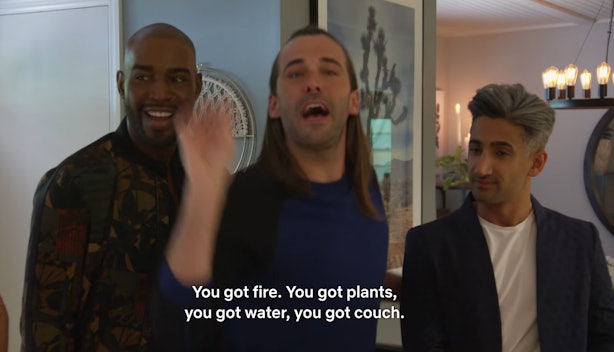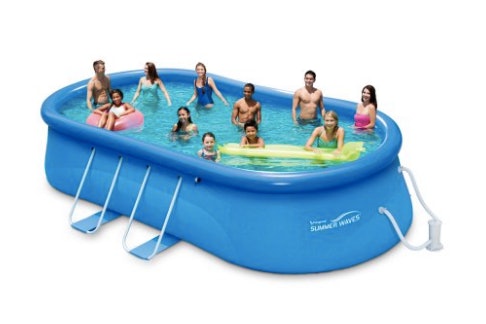 Walmart is promoting "All-American Savings", which looks like just a ton of stuff marked down, including this giant backyard pool that you probably need.
6. Boston Market
Boston Market's Fourth of July deal is a $30 family meal, including a whole rotisserie chicken, a half rack of ribs, three sides, four pieces of cornbread, and an apple pie. This leaves only one question: Why so few pieces of cornbread?!
7. QVC
The QVC website is putting a load of stuff on sale for their Christmas in July celebration, from holiday decorations (guess it's never too soon for some people) to makeup to a "blanket sweatshirt" you don't need now, but probably will later.
8. Einstein Bros. Bagels
Einstein Bros. Bagels is offering a deal to any "staycationers" out there with buy one, get one free "Flavors Across America" sandwiches. These six sandwiches represent flavors popular in different regions of the country, and you'll need to show an ID proving you're a local to get the deal.
9. Pier 1
Get 15 percent off your entire purchase of sale or regular priced items at Pier 1 with the code: FIREWORKS
10. Wayfair
Yet another home goods sale, Wayfair's "July 4th Blowout" includes up to 75 percent off in a variety of categories.
11. Target
Target's Fourth of July sale includes 20 percent off swimsuits, up to 30 percent off of furniture and rugs, and an extra 15 percent off Casper mattresses online. You'll need a different code depending on what you buy, and they can be found here.
12. Applebee's
Certain Applebee's locations are offering free kids' meals on July 4. For instance, the Kokomo Tribune reports that many locations of the restaurant in Indiana will give away up to two free kids' meals per adult entrée ordered. Since publications in other states are also reporting this deal, it's probably worth calling your local Applebee's to see if they have the 4th of July offer before heading in.
13. Red Robin
If you're having a party and need burgers and don't want to grill them yourself… well, Red Robin will give you a $10 gift card if you order their "gourmet burger bar" catering.
14. Quiznos
Quiznos has buy one, get one barbecue pulled pork subs through July 8 if you download their app.
15. West Elm
Get 20 percent off your entire West Elm purchase (with some specific exclusions) with the code: JULY4.
16. Ban.do
If you like cute stuff — like, any cute stuff: planners, T-shirts, water bottles, bath mats, mugs, you name it — then you'll want to check out Ban.do, which is offering free shipping on all orders though July 6 with the code: POOLPARTY. You'll also get a free (yes, very cute) drink float with any order over $50.
17. Omaha Steaks
Omaha Steaks has July 4th deals and they don't just include steaks. You can order full meals for your Fourth of July party (or someone else's) at a reduced price. As a bonus, they have ridiculous names like the "Hasty and Tasty Combo" and "Cookout Accelerated".
There you have it, plenty of sales to keep you occupied. Now you just have to decide if you'll get your BOGO sandwich before your online Target shopping spree or after.
Source: Read Full Article