20 90s Stars Who Earned Bad Reputations In Hollywood
It's the same story for everyone, reputations may not always be fair or accurate, but they influence the way people see others. In Hollywood, bad reputations are everywhere. The bad boy, the wild child, the users – we know many different celebrities who can fit within each of these categories. Some relish their reputations, whereas others try everything in their power to clean up their image. Sometimes, a celebrity may only have a bad reputation in the media and with fans. These are often caused and created by rumors and speculation. Other stars get their bad reputations from co-stars and fellow celebrities. Maybe one actor recalled a particularly bad experience on set or maybe they heard a story from a friend of a friend. Again, it doesn't matter if it's true. It just matters if it's heard. Such is the nature of show business.
With that in mind, we decided to take a look at some stars who made a name for themselves in the '90s. Now, not all these stars got themselves a bad name during those years. Some ruined their reps in more recent years. We will explore how these '90s stars earned their bad reps and when it happened for them. For the stars on this list, the events that led to soiled reputations vary, but the end results are very much the same. These are the names that carry a weight in the industry. Here are 20 90s stars who earned bad reputations in Hollywood.
20 Stacey Dash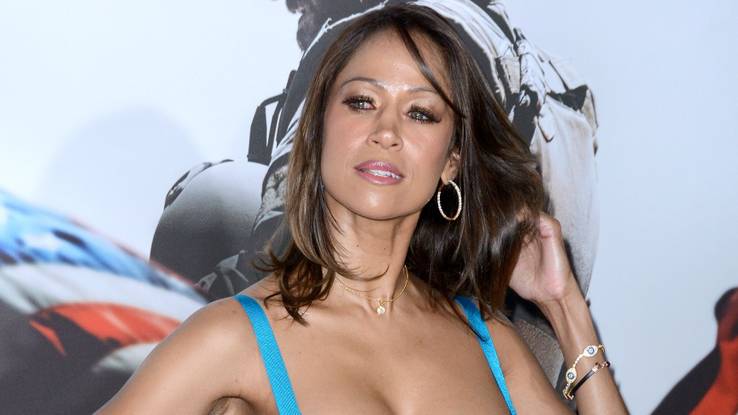 Best-known for playing Dionne in Clueless in the '90s, Stacey Dash's reputation these days isn't what it used to be. Lately, the former star seems interested in drumming up as much controversy as possible. According to The Wrap and several other sources, Dash spoke up against Black History Month, Jesse Williams' BET speech, Oprah Winfrey, and some involved in the #MeToo Movement. Then, the former Fox correspondent ran for Congress.
After that brief run, Dash, in an interview with The Guardian, suggested that her reputation, that of an outspoken, Conservative black woman, led to her being blacklisted in Hollywood.
According to her, "You're tolerated only if you fit their liberal profile. I've been blacklisted. I don't even get to auditions."
19 Dustin Diamond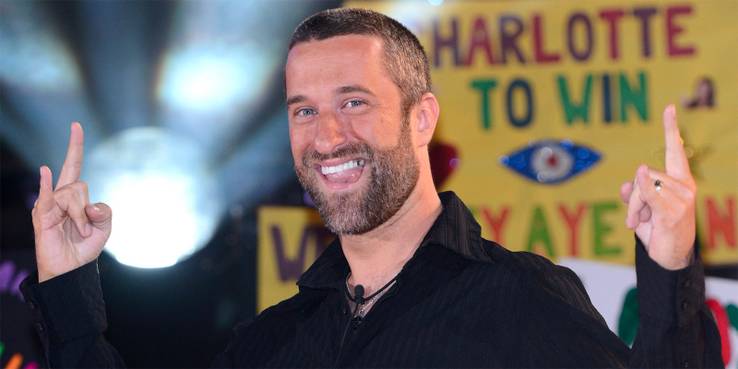 Back during his Saved by the Bell days, fans saw Dustin Diamond as a bit of an oddball, but they certainly didn't think negative thoughts. Then, he made his home movie and the waters got a bit rockier. Then came his tell-all book, Behind the Bell. In that book, Diamond told many scathing stories, which, according to pretty much everyone involved, were completely untrue.
When Diamond was interviewed by Mario Lopez on Extra about the stories, Diamond suggested that he didn't write the book and that he didn't tell those stories. He claims that it was a ghostwriter. "I wanted to write a book about my life," Diamond said. "They fabricated a whole bunch of stuff."
He added that he wanted to clear the air. "I'm hoping this will clear it up," he said. "It wasn't me, I didn't write this. I was just as shocked and appalled." For Diamond's reputation, it might be too little too late.
18 Cybill Shepherd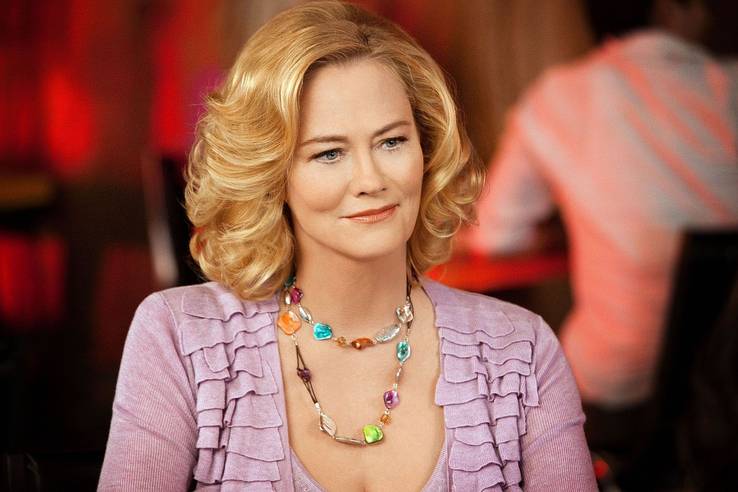 Cybill Shepherd didn't hold back in her book, Cybill Disobedience. She criticized many of her former co-stars, especially those on the popular show, Cybill. Chuck Lorre, the show runner in the first season, was fired after the first season.
According to him, in an interview with Emmy TV Legends, it's likely that the reason he was fired was because Shepherd's co-star, Christine Baranski, won an Emmy first season and not Cybill. It wasn't long after that win that Lorre was out.
In an interview with The Financial Times, Shepherd addressed these accusations. "There is a myth that is completely untrue about me being difficult to work with," she said. "I don't make unilateral decisions and I don't have breakdowns; I'm wonderful, tremendously disciplined, loving and generous. I was blessed with beauty and talent, but I work really hard, like every job is the last I'll ever have."
17 Julia Roberts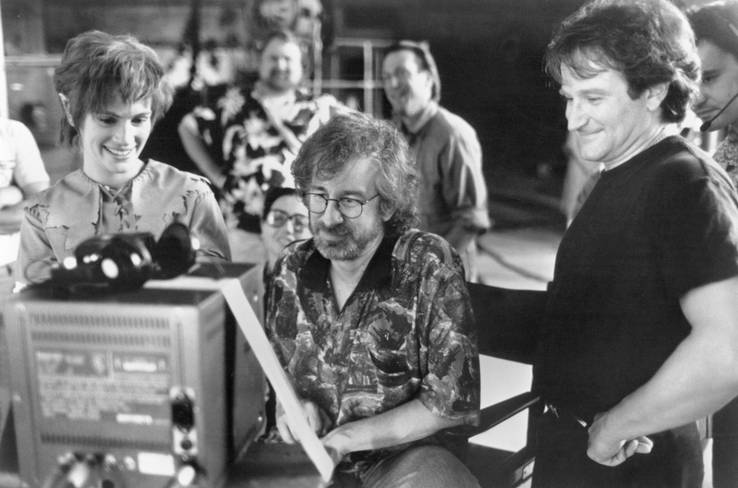 Julia Roberts' reputation as a "difficult" star to work with is one that came about, seemingly, all at once. In an interview with Vanity Fair, Roberts suggests that it was just her "turn." But the reputation may be built on more than simply bad luck and rumors. Some of the cast and crew from Hook, for instance, in which Roberts played Tinkerbell, reportedly called the actress, "Tinkerhell." Spielberg, in an interview with 60 Minutes, said, "It was an unfortunate time for us to work together."
Before that, Herbert Ross, the director of Steel Magnolias, allegedly criticized Roberts and suggested she take acting lessons.
Yet, according to Roberts, the whole thing was built on lies. Still, when Spielberg failed to defend, even making the stories seem more true, Roberts felt it. "I couldn't believe it," she said. "I couldn't believe that this person that I knew and trusted was actually hesitating to come to my defense… It was a hard lesson to learn. It was the first time that I felt I had a turncoat in my midst."
16 Shannen Doherty
In the '90s, Shannen Doherty's star shone brighter than almost anyone. Still, the rumors of on-set feuds were aplenty wherever she went. The talk began with Doherty and Jennie Garth on Beverly Hills, 90210. Garth, in an interview with E! News, admitted to some problems, saying, "There were times when we loved each other and there were times when we wanted to claw each other's eyes out."
In his book, Jason Priestley: A Memoir, Priestly wrote of Doherty's arrogance, "It was a very cool attitude, until it wasn't."
After that, the talk of feuding came from the set of Charmed. Once the showrunners let Doherty go, the other stars spoke about the drama. On Watch What Happens Live, Alyssa Milano detailed what she knew. "I don't know if she got fired, we never really found out what happened," she said. "I can tell you that we were on the air with her for three years and there were definitely some rough days. Holly [Marie Combs] and Shannen were best friends for like 10 years before the show started so it was very much sort of like high school. I would hope that in our thirties it wouldn't feel like that anymore."
15 Charlie Sheen
Charlie Sheen's reputation used to be that of a wild child. He was a bad boy, known for partying and paying for the company of women. But things officially fell off the rails when the show runners of Two and a Half Men let him go in 2011. After his dismissal, Sheen's reputation went from wild to crazy, and not the fun kind of crazy.
During what can only be described as a meltdown, one that Sheen now looks back on with some perspective, Sheen threw out many rants and tirades.
His prejudices showed, and his fans abandoned him in droves. His personal issues during this time were put under the microscope, and, according to USA Today, he was investigated for criminal activity. Though you can find people who may suggest Sheen's actions in the past were just as bad as more recent ones, his reputation has taken a nosedive.
14 Bill Cosby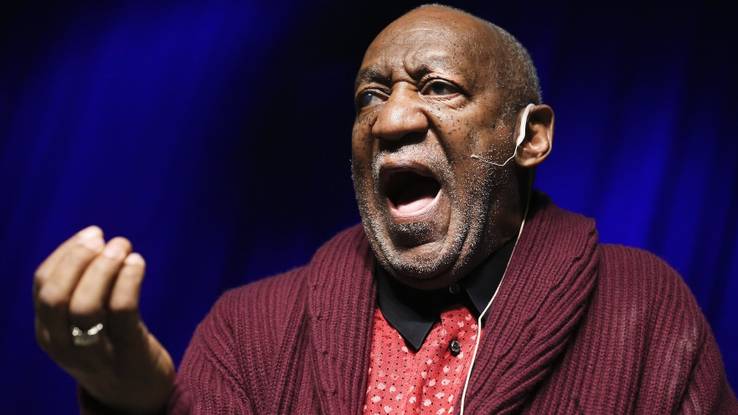 Though much of The Cosby Show ran throughout the '80s, Cosby's reputation as "America's Dad" cemented in the '90s. Syndication, Kids Say the Darndest Things, and other films and shows helped make Cosby one of the most beloved men of the decade. But the whispers about another side to Cosby were floating around. In the BBC documentary, Cosby: Fall of an American Icon, people suggest that Cosby's actions were known to many, but that they just ignored them.
Perhaps, no better proof of that is available outside of the 14 women who came forward in 2005, accusing Cosby of improper and illegal actions. The case was settled out of court and Cosby's reputation remained untarnished. It wasn't until the recently that fans began to seriously look at all the accusations against Cosby that his reputation took a hit. Now, with even more women coming forward, even a mistrial can't save Cosby's image.
Featured Today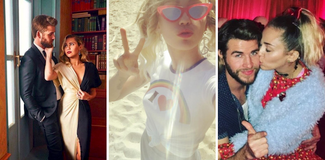 15 Ways Miley Cyrus Changed Since Getting Back With Liam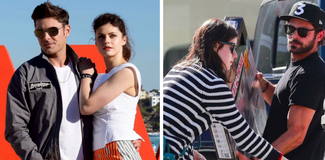 15 Photos That Have Us Believe Zac Efron Is Off The Market

15 Things Prince George Is Able To Get Away With Because He's A Royal

13 Stephen Collins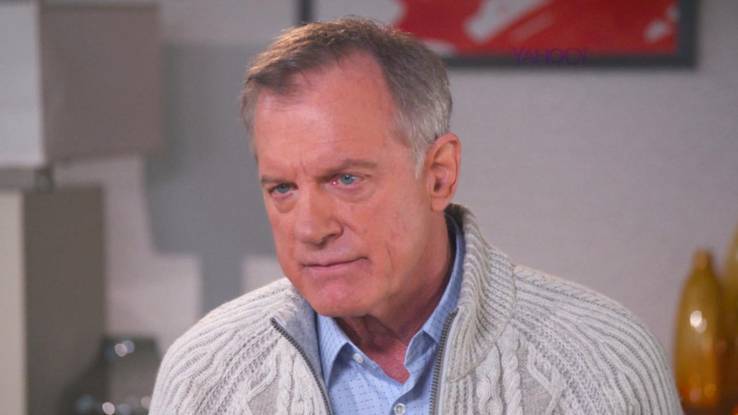 Even though Stephen Collins' inappropriate conduct didn't come to light until 2012, the '90s star from 7th Heaven, deserves a spot on this list for such unthinkable acts. Besides, his reputation, which was once quite strong, is forever ruined for his past. In speaking with ABC News, Collins admitted to his past wrongs and apologized for them, but the damage is done. It seems quite unlikely that he will ever work in a serious manner in Hollywood again, though that could change.
As soon as news of the scandal broke, the films and shows that contracted Collins' services let him go. His former friends and castmates were forced to answer questions and place judgement on the actor. And long-time fans reassessed their loyalty to the man and his work.
12 Sean Young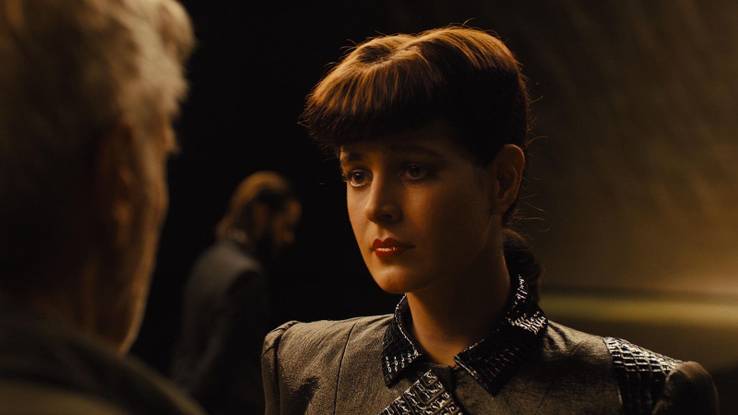 When fans think of crazy women in Hollywood, sadly, Sean Young's name is the first that comes to mind for many. This is because she has been involved in several strange feuds and campaigns over the years. In the late '80s, Young, according to EW, had publicized feuds with Oliver Stone, Charlie Sheen, and James Woods. As the calendar switched over to the '90s, Young took her odd behavior to another level.
After missing out on the chance to play Vicki Vale in Batman, Young showed up to Tim Burton's casting office dressed in a homemade Catwoman costume trying to win the role in the sequel. She still didn't get the part, so Young made a whole thing about it in public and fans began to wonder if she was in a healthy mental state. She would not do much to convince them otherwise.
11 Lindsay Lohan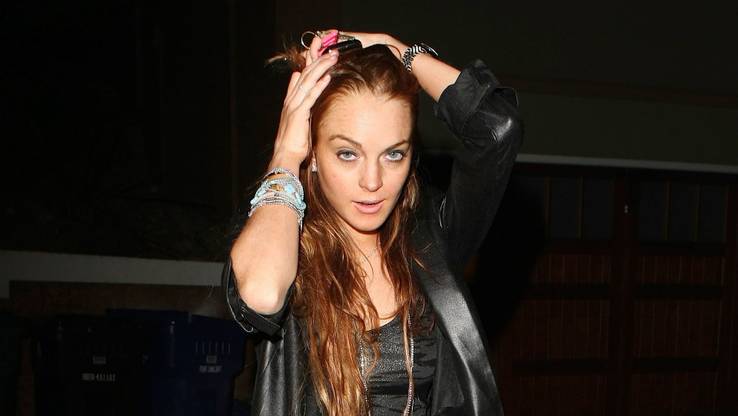 In the '90s, Lohan was one of Disney's little princesses. She was a child and she was an enormous star.
In 1998, a very young Lohan said in an interview with The NY Daily News, "I'm going to stay normal." Though it depends on what "normal" means to you, it does not appear that Lohan followed through on her promise.
The first hit to Lohan's reputation came when she first checked herself into rehab. Despite that being an honorable move, it did put a chink in the armor of America's Sweetheart. That was in 2007. Upon her exit from rehab, she got booked with a DUI— strike number two. Two months after that, another DUI. That was followed by more rehab and more issues with the law. Sadly, Lohan's reputation never rebounded.
10 Bruce Willis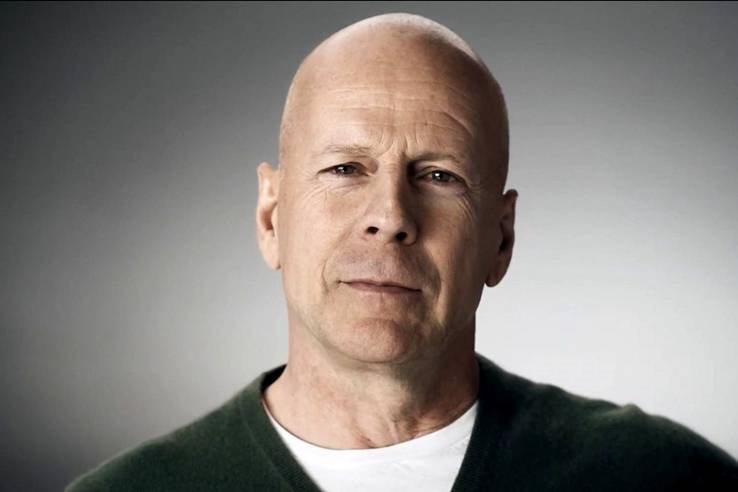 In the 1990's, Bruce Willis was perhaps the biggest action star in the world. He was everywhere, and his name was synonymous with Hollywood elite. While his name still carries a lot of weight today, Willis is nowhere near the star he once was.
Movie career aside, it's been the criticism of Willis from other stars' that have largely contributed to his failing reputation.
One of the biggest blows came from Kevin Smith, who directed Willis in Cop Out. On Marc Maron's podcast, Smith said that Willis was "soul crushing." He went on to detail how Willis made life on set incredibly difficult for him and everyone. Then, in 2013, Sylvester Stallone took to Twitter to blast Willis for walking away from The Expendables franchise. He wrote, "GREEDY AND LAZY …… A SURE FORMULA FOR CAREER FAILURE." The common theme seemed to follow him.
9 Teri Hatcher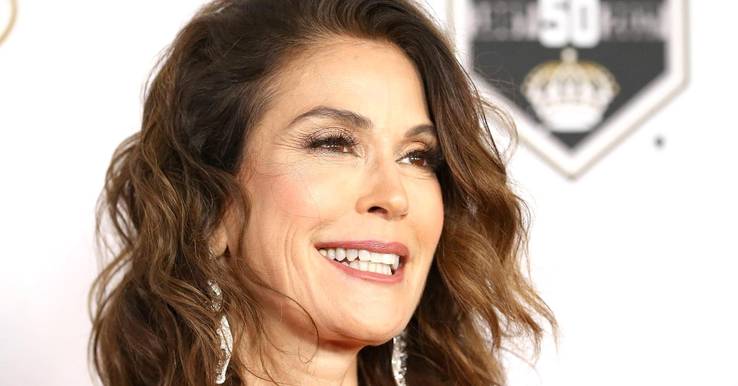 The rumors of Teri Hatcher's on-set presence weren't as prolific in the pre-internet '90s when she was a rising star as her later years. Yet, when the from the set of Desperate Housewives started, it rose to heights loud enough for everyone to hear.
Eva Longoria mentioned in an interview with The Daily Mail that Hatcher was a "loner" on set. But compared to Nicolette Sheridan's beef with Hatcher, Longoria's words were the sweetest of compliments.
After Sheridan was let go from the show, reports showed that Hatcher and Sheridan feuded fiercely on set. Court reports obtained by E! News showed that Marc Cherry, the show's creator, heard Sheridan say that Hatcher was "the meanest woman in the world." Cherry said the feud between the two women was disruptive and lingered for some time.
8 Steven Seagal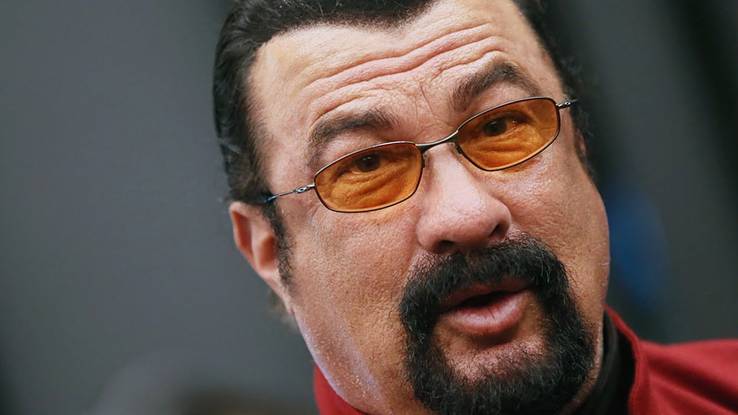 The reports of Steven Seagal's treatment of women have been well documented over the last few years, but his reputation is tarnished for other reasons as well. Yes, Portia De Rossi tweeted out her accusations against the actor and director. And Jenny McCarthy told her own story on her SiriusXM show. But John Leguizamo's story of Seagal's attitudes on set say a lot about the action star as well.
In an interview with AV Club, Leguizamo claims that Seagal assaulted him on the set of Executive Decision. When Seagal came in demanding others listen to his every beck and call, Leguizamo laughed. This is when Seagal got physical. After Seagal attacked him, he said, "I dropped to the ground, and all I could say was, 'Why? Why?'"
7 Naomi Campbell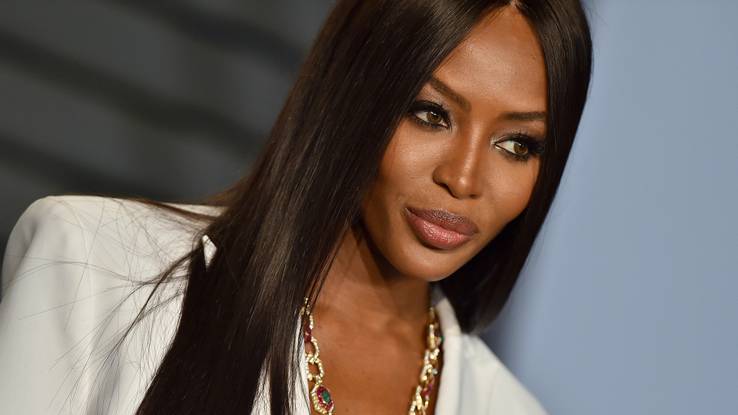 Naomi Campbell's reputation has been a bit dodgy for much of her career. After she fell out with her modelling agency in the '90s, People magazine did a piece on how Campbell's attitude made her difficult to work with. Then, in the late-'90s and 2000's, several reports of violent behavior came out. Assistants of Campbell, maids, and photographers accused the supermodel of assault.
Maybe the biggest of all the drama was between Tyra Banks and Campbell. Since Banks was a megastar herself, the feud between these two women carried plenty of weight in the public eye. If Banks said that Campbell is mean and difficult, it must be true. At least, that's how many people in the public saw the situation. While there were others who fit the mold, Campbell's rep may be the founder of the difficult model archetype.
6 Chevy Chase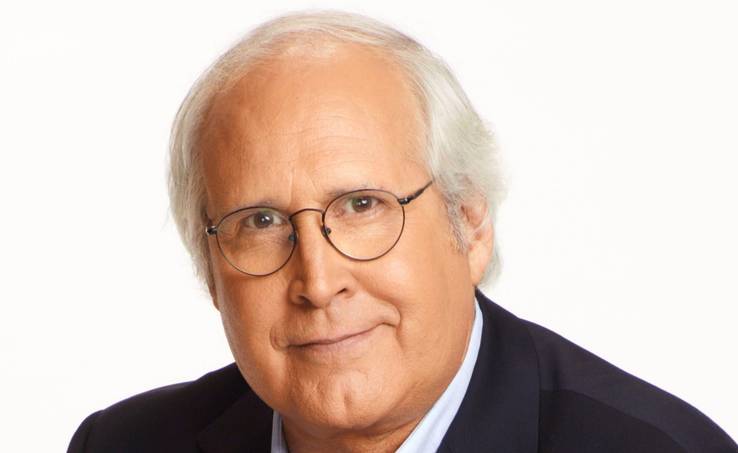 From his fights with Bill Murray to his rude comments, Chevy Chase did a lot of damage to others on the set of Saturday Night Live in the early days. While that certainly helped build a bad reputation for Chase in the comedy world, that would not be the end of it. Gawker made a length report of all Chase's bad behavior over the years, but even that didn't cover it all.
When Chase was on Community, some of his co-stars had trouble dealing with him. Joel McHale, in his book, Thanks for the Money, details some of the most unbelievable Chase antics on set, and they were many.
He also mentions that Chase wanted to fight him a few times. Then, in The New Yorker, Donald Glover accused Chase of saying racist remarks to him on set. Basically, Chase was a challenge for everyone.
5 Sharon Stone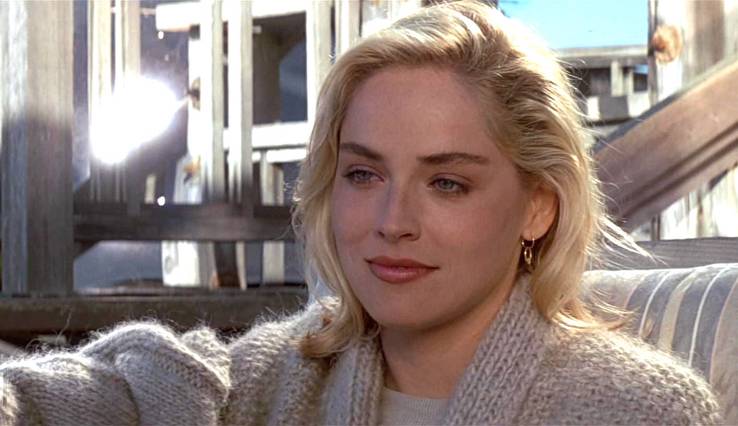 Over the years, actors have commented on Sharon Stone's behavior. Rupert Everett, in his book, Red Carpets and Other Banana Skins, called Stone "unhinged." Other co-stars described her as challenging, but one of Stone's biggest reputation markers may be that she is a diva on set, making demands that the filmmakers must meet for her to work with them.
According to The Huffington Post, the Italian director, Pupi Avati, had a particularly terrible time with Stone. "It was a negotiation that bordered on ridiculousness, concerning embarrassing details," Avati said of Stone. Allegedly, this was because Stone was required to shoot in Italy. Avati said that Stone acted "as if Italy was a third world country. By the way, we do have electricity in Italy," he added
4 Wesley Snipes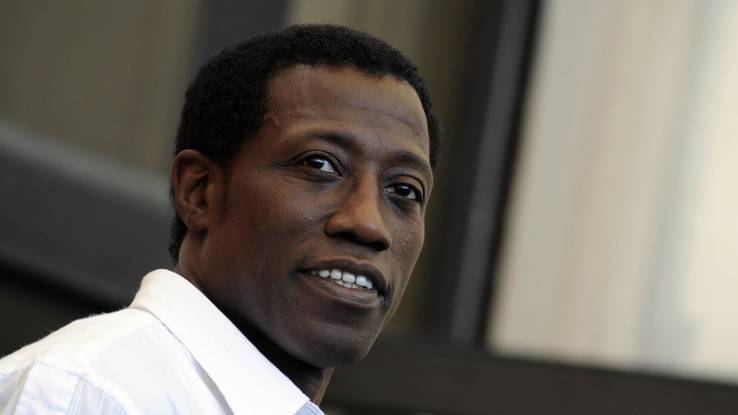 Though several actors have spoken about Wesley Snipes' attitude over the years. For example, Corbin Bernsen, Snipes' co-star in Major League, told Sports Illustrated that when he mentioned that a sequel is going to be made, Snipes basically scoffed at the idea. It seems that Snipes had become too big in his own mind.
But Patton Oswalt's account of Snipes' behavior on the set of Blade Trinity is likely the most incriminating. In an interview with the AV Club, Oswalt said, "Wesley was just  crazy in a hilarious way. He wouldn't come out of his trailer, and he would smoke all day […] Then I remember one day on the set—they let everyone pick their own clothes—there was one black actor who was also kind of a club kid. And he wore this shirt with the word 'Garbage' on it in big stylish letters. It was his shirt. And Wesley came down to the set, which he only did for close-ups. Everything else was done by his stand-in. I only did one scene with him. But he comes on and goes, 'There's only one other black guy in the movie, and you make him wear a shirt that says garbage? You racist!'"
3 Scott Baio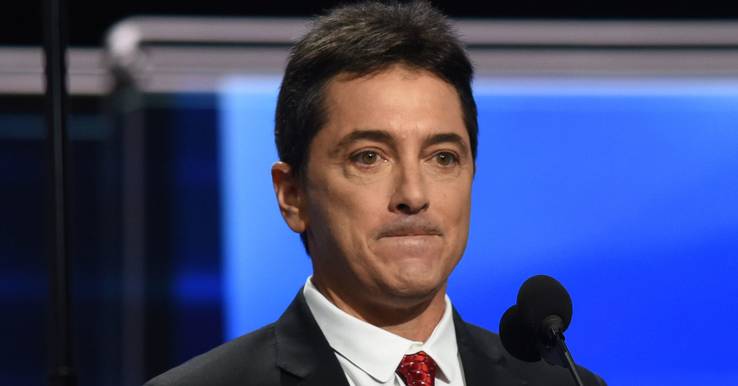 Though Scott Baio's popularity came from the '80s, his bad reputation really took off in the '90s (or at least that where some of his alleged bad actions stemmed from). Charles in Charge finished up its run in 1990, and Baio moved onto to other projects, but some of his castmates on the show accused him of lewd behavior— accusations that came out recently. Though Baio denies the allegations, his past reputation with women isn't doing him any favors.
In an interview with People, Baio described a problem of faithfulness, saying, "I never did [illegal substances] and I can't really drink because I have zero tolerance for alcohol, so my vice became women." On Twitter, he also got embroiled in a Sandy Hook conspiracy claim after retweeting a "crisis actor" accusation. The end result is a pretty shady reputation.
2 Mandy Patinkin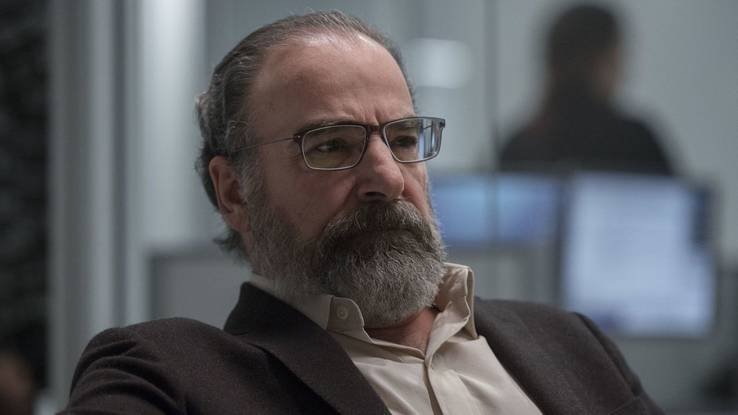 Though most people know Mandy Patinkin best for playing Inigo Montoya in The Princess Bride, he's been a fantastic actor in the industry for many years. But he wasn't always a gentleman, at least, not according to the actor himself. In an interview with The New York Times, Patinkin admits that he was insufferable when he was younger.
"I was so spoiled," he said. "I started off with people like Milos Forman, Sidney Lumet, James Lapine, unbelievably gifted people. So there I was saying, 'Don't talk to me, I don't want your opinion.' I behaved abominably. I don't care if my work was good or if I got an award for it. I'm not proud of how I was then, and it pained me." But he learned from this and set out to correct former mistakes. His reputation, while tarnished, was not so irreparably damaged that a few good years couldn't fix it.
1 Corey Feldman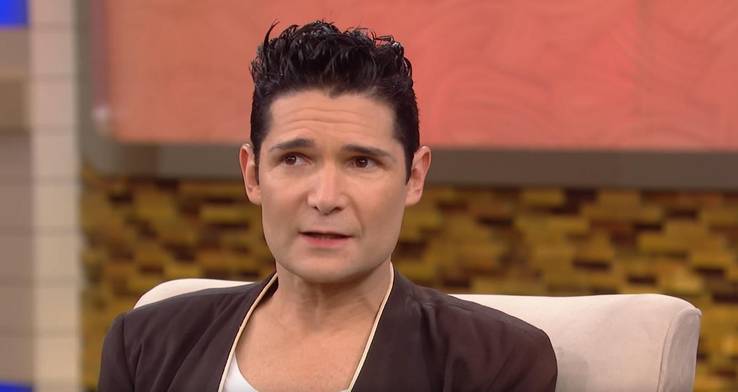 Though Corey Feldman rose to superstardom in the '80s, he did some good work in the '90s and was still a major star in the industry. As an adult, Feldman spoke about the evils in Hollywood and the challenges that young actors face. Long before the #MeToo movement, long before stars had security in numbers, Feldman was a vocal proponent of powerful figures abusing their authority in Tinseltown.
For Feldman, his honesty on these matters didn't help his reputation. According to the star himself, He was scorned by and silenced in the industry. Then, when he announced his plan to make a movie on the issue, he's been accused of trying to make money from it all. Feldman suggests he's only trying to protect himself in the only way he knows how.
Source: Read Full Article