20 Celebs Who Left Hollywood To Get Normal Jobs
We only ever see the glamorous side of Hollywood – the fame, the money, the seemingly fun jobs (for example, who wouldn't love to pretend they are someone else for a living?)
But careers in Hollywood are just like any other careers – people grow bored and tired of them. Sometimes they realize that acting – or appearing on reality TV shows or singing – is not what they want to be doing with their life. Once this realization hits, some of these actors, musicians and TV personalities – the brave ones anyways – take the plunge and embark on a new adventure.
That's what fame is like anyways – one minute you are all over the media, you are loved by fans worldwide, you can't have lunch without being interrupted, and the next minute you realize that you have slipped into obscurity and that no one – or barely anyone – even remembers you (which might be a good thing or a bad thing, depending on your personality).
So, have you ever wondered which Hollywood celebrities decided to quit Hollywood and pursue seemingly normal jobs? If so, have a read below – some of the entries are sure to shock you.
20 Kevin Jonas Became An Entrepreneur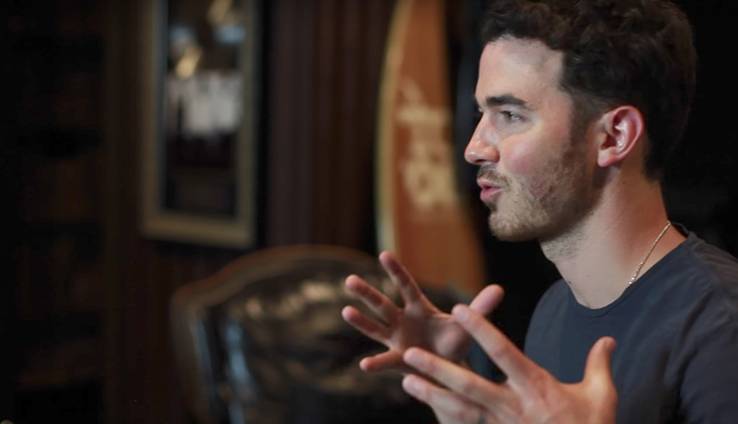 Remember Kevin Jonas who, years ago, was part of The Jonas Brothers music band? The once famous band – which was formed in 2005 and which gained great popularity thanks to having been featured on Disney channel – first dissolved in 2010 when the brothers decided to take some time off from music in order to pursue their own personal goals and projects.
The brothers then got back together in 2012 so as to record a new album which was unfortunately canceled after the band dissolved – this time for good – in 2013.
Instead of continuing with music, Kevin decided to completely change his career. Initially, after he quit music he became a construction contractor and even had a business named JonasWerner Homes.
However, a few years ago Kevin moved on from construction to marketing – he became a co-CEO for The Blu Market, a company that focuses on social media and influencers. In 2016 he also became partners with the video-sharing app We Heart It.
According to Kevin, it is not at all surprising that he decided to venture into the entrepreneurial world, for start-ups are very much like bands.
Kevin said, according to Forbes magazine – "Being in a band is very much like a startup. You start in a garage. You hope to get interest from investors, like a major record label. Once you get an investor on your side, you work your ass off building the product, like recording an album. And then you need to sell it, hope the audience likes it and ultimately buys it. It's pretty much the same thing as a start up."
19 Jeff Cohen Became An Entertainment Lawyer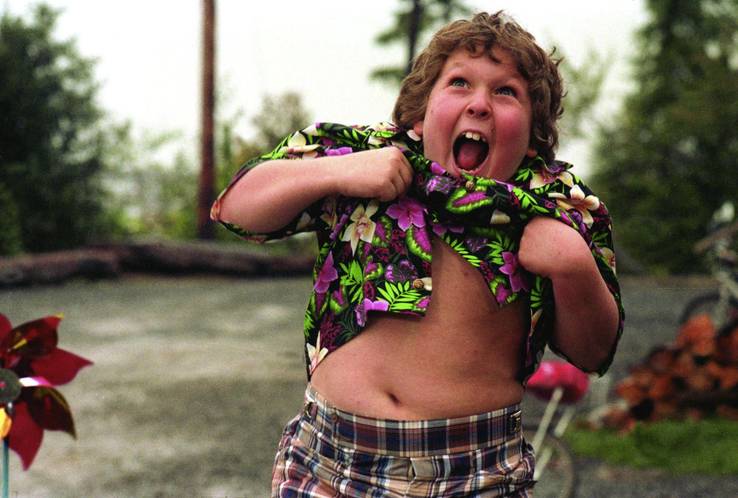 Remember the Goonies star Jeff Cohen? He played the role of a chubby kid named Chunk in the famous 1985 adventure comedy film. After Goonies, Cohen went on to star in a few more movies and TV shows, including the 1987 sitcom She's the Sheriff and the 1991 Disney film Perfect Harmony.
However, once puberty hit Cohen – which resulted, among other things, in significant weight loss – Cohen was out of business, at least in the world of movies.
Cohen has confessed, according to Daily Mail, that he loved acting but once he lost all that weight he could no longer get any more roles –
"There were basically about four fat kids in town, so every time there was a fat kid role you saw the same people at the audition. It was survival of the fattest. But when I hit puberty, it was a career ender for me."
He went on to say, "I was transforming from Chunk to hunk and I couldn't get roles any more. It was terrible. My first love was acting but puberty had other ideas. It was a forced retirement. I didn't give up acting. Acting gave me up." Nowadays, Cohen is an entertainment lawyer who has done pretty well for himself. In fact, he is a partner at his own law firm named Cohen Gardner LLC.
Apparently, Cohen's clients love the fact that their lawyer once played the role of Chunk, according to the same interview with Daily Mail – "My clients get a kick out of the fact their lawyer is Chunk. They dig it. With my job, I'm dealing with legitimately famous people, so it's just silly and fun. I'm usually only the fifth most famous person in the room at any one time."
18 Jack Gleeson Quit Hollywood To Focus On Theater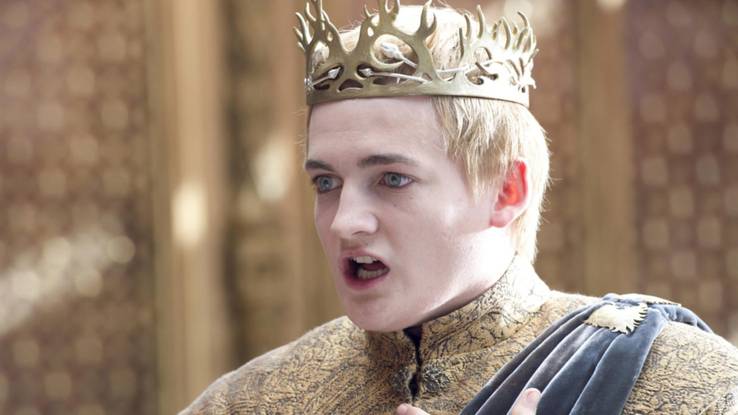 If you're a fan of the HBO series Game of Thrones (and who isn't?) then you are probably aware of the Irish actor Jack Gleeson who played the role of Joffrey Baratheon, son of Cersei Lannister and Jaime Lannister and the heir to the Iron Throne.
As you probably figured from watching Gleeson perform on the show, he was no newbie to acting when he landed the role of the much hated Joffrey.
In fact, Gleeson started his acting career when he was only seven years old and has appeared in films such as the 2002 apocalyptic film Reign of Fire which also starred Matthew McConaughey and Christian Bale as well as the 2005 superhero film Batman Begins in which Gleeson starred alongside Katie Holmes.
However, despite the fame that Gleeson's Game of Thrones role brought him, the actor decided to quit acting so as to focus on his studies in philosophy and theology. And, to the dismay of many fans, once his studies were completed Gleeson decided against returning to the big screen.
According to Herald Sun, Gleeson said that he quit acting because he could no longer feel the spark of joy that he once used to feel when he was acting – "I'm in a small theater company. We produce, write and perform our own work. I prefer that kind of thing, collaborating with friends, than acting in a blockbuster. I could change my mind in a year, or a day. I'm 23. I'm quite open to change. My whole life, I wanted to be a big famous successful actor. I suppose something just changed. I still love acting, and I see myself acting in the future, but that kind of spark is not there anymore, and I don't know why."
17 Dan Lloyd Became A High School Teacher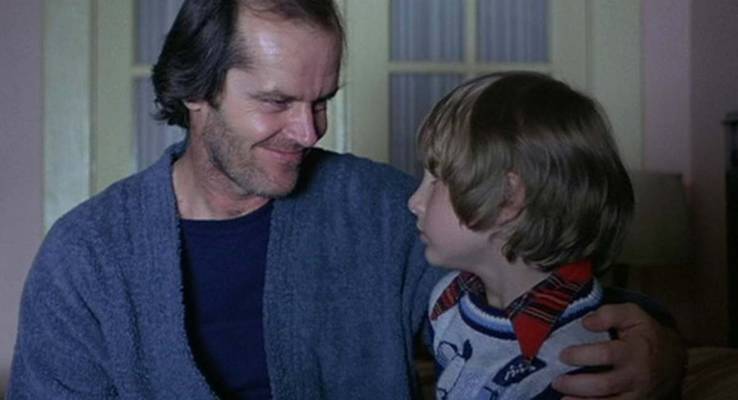 If you have watched The Shining then you probably remember Dan Lloyd. Lloyd played the role of the young Danny Torrance, son of Jack Torrance and Wendy. Apparently, he was cast for the role because he had an uncanny ability to remain concentrated for extended periods of time, an unusual trait for a six-year-old.
Following his appearance in The Shining, Lloyd also starred in the 1982 TV film Will: G. Gordon Liddy as "Young Liddy." However, as it became harder and harder to land any subsequent roles, Lloyd decided to ditch Hollywood and concentrate on a normal career.
According to NY Daily News, Lloyd doesn't regret appearing in The Shining and that despite what many fans think, it did not ruin his life – "I'm glad I was in The Shining. It was not a bad experience for me. It just wasn't something that panned out and I decided to go back to being a regular kid."
After The Shining, Lloyd led a pretty normal life – he went to college and worked at his local Wal-Mart. He also worked on a hog farm as a tractor driver. Eventually, he became a biology teacher at a community college in Elizabethtown in Kentucky.
In that same interview with NY Daily News, Lloyd confessed that he is happy with where he is now – "A Hollywood life probably wouldn't have been for me, anyway. I'm proud to come from the Midwest and that's where I'm comfortable at."
16 Charlie Korsmo Is A Corporate Law Professor

Nowadays Charlie Korsmo is a corporate law professor but back in the 90's, he was a child actor. You might recall him from films such as the 1990 thriller Heat Wave, the 1991 black comedy film What About Bob, the 1991 drama The Doctor, the 1991 adventure film Hook and the 1998 teen comedy Can't Hardly Wait. In total, Korsmo starred in seven movies.
Korsmo has recently confessed that he only ever started acting because he wanted some pocket money. According to The Daily, Korsmo said –
"As I recall, I mostly wanted to get out of school and make enough money to buy a Nintendo. I never saw acting as a lifelong career ambition."
However, when it was time to enter high school Korsmo left the movie business to focus on his studies. It was then that he realized that he actually really enjoyed school and thus decided to study physics at Massachusetts Institute of Technology.
It was when Korsmo was in college that he got the role of William Lichter in the 1998 movie Can't Hardly Wait. And it was this role that made him realize that acting was not for him although Korsmo doesn't think that he would have lasted in the movie business even if he had stayed.
According to The Daily, Korsmo jokingly said – "I think I managed the trick of leaving voluntarily just about the time I would have been thrown out anyway."
Korsmo worked in a variety of places after quitting college, including the Environmental Protection Agency and the U.S Court of Appeals before he decided to pursue a job in academia – he became a corporate law professor at the Case Western University School of Law in Ohio.
15 Mara Wilson Is A Writer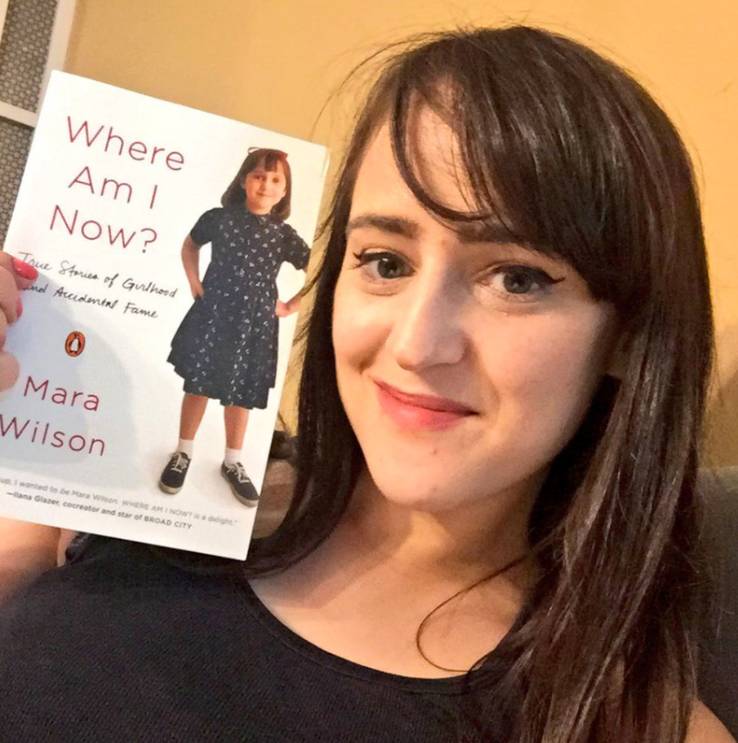 Remember the little girl from Matilda? She is all grown up now. And she is no longer an actress. In fact, nowadays Mara Wilson spends most of her time writing. The role of Matilda was not the only role that Wilson played back when she was a Hollywood child star, although it is the role that has clearly meant the most to her.
According to NPR, Wilson has even admitted that she desperately wanted to be more like Matilda – "I wanted to be her so badly … She's kind of like my big sister overshadowing me."
Prior to the role that made her famous, Wilson also played the role of Susan Walker in the 1994 film Miracle on 34th Street as well as the role of Nattie Hillard in the 1003 Mrs. Doubtfire that also starred actors such as Robin Williams and Pierce Brosnan.
After appearing in Matilda, Wilson also starred in the 1997 fantasy comedy A Simple Wish, the 2000 adventure film Thomas and the Magic Railroad as well as a number of TV shows.
In the same interview with NPR, Wilson admitted that she decided to quit acting when it became too much for her. She confessed that she was terrified of rejection and of taking on challenging roles which is why she ended up focusing on writing instead.
Wilson said – "There wasn't like one big moment where I knew I was done. … The rejection hurt because it had been just such a prominent part of my life for so long. It had been the thing that defined me. I remember in college I would sleep through my acting classes — I would self-sabotage — because I was so afraid to let people see me as an actor. I was at NYU and I knew there were a lot of good actors there, and the thing about acting classes is you're playing parts you don't usually play. … [You have to] not be afraid to make mistakes. Well, I was terrified; I was frozen with fear. That's when I started focusing more on writing. Writing I'd always loved."
14 Peter Ostrum Became A Veterinarian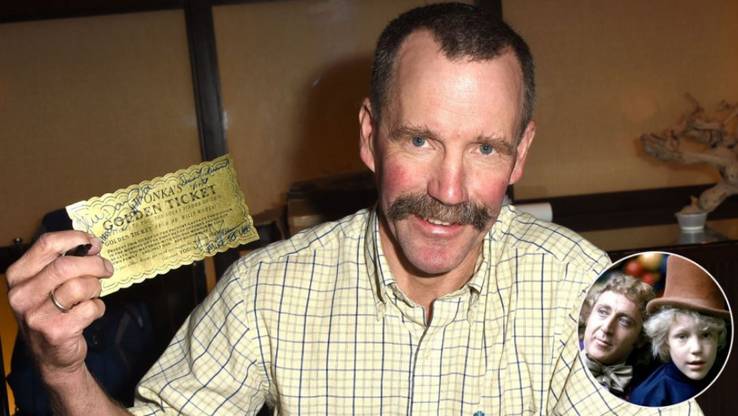 Every kid who saw Charlie and the Chocolate Factory movie wanted to be Charlie Bucket, one of the five kids who found Willy Wonka's golden ticket that admitted him to Wonka's magical factory. If you've seen the 1971 version – and not the 2005 version – of the film, you probably recall that the role of Charlie Bucket was played by a child actor known as Peter Ostrum.
Charlie Bucket was the only role that Ostrum ever played and even though he was offered to sign a three-film contract, he decided against it.
Indeed, according to Huffington Post, Ostrum didn't even want to talk about his involvement in the film after it ended – "After the film, I always denied my involvement with Willy Wonka. I didn't really want to have anything to do with it."
Instead, Ostrum decided to become a veterinarian. Shortly after he returned from shooting Willy Wonka and the Chocolate Factory he developed a serious interest in animals, and in particular horses.
Ostrum said, according to the same Huffington Post interview – "For me, veterinary medicine is a really nice mix between using your head, using your brain, problem-solving, but at the same time, there's a physical aspect of the work that I enjoy. I won't get fat doing this job! You're always on the go and each day is a little bit different."
Nowadays Ostrum no longer denies his involvement in the iconic film that made him famous because according to the veterinarian, having kids made him realize that his appearance in the film was special – a memory to treasure, not hide.
Featured Today
15 Things People Should Know About Kylie Jenner's Bodyguard Tim Chung

20 Reasons Why Ellen Degeneres Isn't Who We Think She Is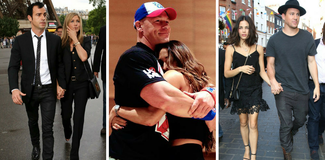 10 Celebs Who Dropped Their Partners This Year (And 10 Who Might Regret It)

13 Dylan Sprouse Quit Hollywood To Become A Brewmaster (But Is Now Back In The Movie Business)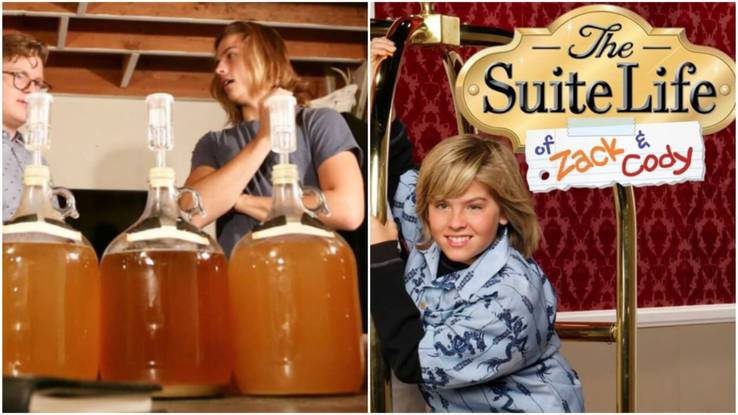 You probably know Dylan Sprouse best from his role in Disney Channel's sitcom The Suite Life of Zack and Cody in which he played the lead role alongside his brother Cole Sprouse. But while Cole decided to continue acting after the sitcom ended, Dylan decided to explore alternative career options.
To start with, Dylan decided to pursue a college degree and ended up studying video game design at New York University Gallatin School of Individualized Study. Apparently, it was in his NYU dorm rooms that he started brewing as a hobby which eventually turned into something bigger – he decided to start his own business and ended up opening a meadery in Brooklyn.
So why did Dylan decide to step away from acting? According to Refinery29 he felt like he had to do something else with his life, at least for a while – "I didn't really resent [acting] until about 18 years old, and it wasn't even resentment then, to say resent is extremely spoiled — but there was a point where I was like, 'I need to do something that's not acting for a little bit of my life. That's why I went to college and stepped away from all of that for a long time and didn't even really look at the industry till I was done. As a kid, I don't think you really think of it that much. It takes till you're about in your teens to be like, 'No, father and mother, I do not want to do that.'"
However, six years after he quit acting Dylan decided to return to the spotlight, much to the delight of his fans. We hope he'll stick around this time.
12 Omri Katz Decided To Become A Hairdresser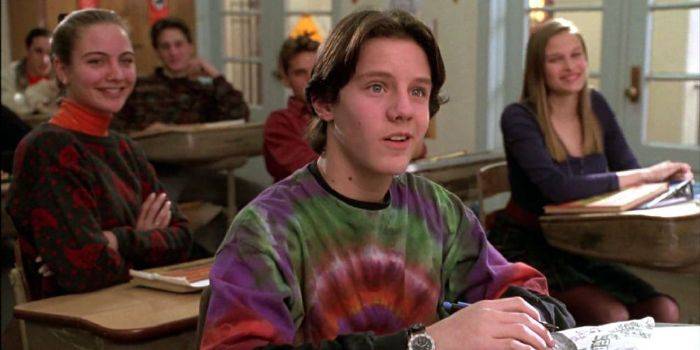 Every time Halloween rolls around most of us end up watching Hocus Pocus on repeat. The 1993 comedy horror film is, by now, a classic and one that most people can't imagine the spooky period without. One of the main characters in the movie was a kid named Max Dennison who was played by the now retired actor Omri Katz.
Of course, Hocus Pocus was not the only film that Katz appeared in – he also starred in soap operas such as Dallas, Eerie, Indiana and Freaks and Geeks as well as a few films such as the 1993 comedy Matinee and the 1991 TV film Adventures in Dinosaur City.
However, not long after his appearance in Hocus Pocus Katz gave up his career in acting and ended up pursuing a career in hairdressing instead. That's a shame for according to Vinessa Shaw, who played Max's (Katz's) love interest in the film, he was great to work with.
According to Too Fab, Shaw said – "Omri's such a cool dude. We were best buds. We were good friends. He didn't make me feel nervous at all. Anything that was tension-building, we'd just laugh."
It is hard to know whether or not Katz is enjoying his career in hairdressing for there are no recent interviews with the once famous child actor and heartthrob, or at least none in which he would discuss his career.
11 Taran Noah Smith Quit Hollywood To Become A Vegan Farmer
Before Taran Noah Smith retired from acting, he played the role of Mark Jason Taylor on the popular series Home Improvement. The show lasted for eight seasons but once it ended, so did Smith's acting career. And not because he couldn't get any more roles – rather he was tired of acting and wanted to try something different.
If you look at Smith's filmography, you won't find much on it. However, according to his mother Candy Bennici, Smith actually started acting when he was only 6 months old, albeit not in movies or TV shows but in commercials.
According to HNGN, Bennici said –
"At 6 months old, he was in a crib with a matching outfit and sheets, and that was his first job. [Later] he did commercials and public service announcements in San Francisco. Both kids would get maybe four jobs a year, nothing big. Then he did an Enterprise rental car commercial and was able to get his SAG (Screen Actors Guild) card from that, which opened a lot of doors."
However, just because Smith quit acting doesn't mean that he isn't busy – he has been involved in many projects. In 2001 he married a woman named Heidi van Pelt who was 16 years his senior and with whom he started a vegan restaurant. The couple divorced in 2007 and Smith went on to do other things. For example, he worked as an installation artist at festivals and events and volunteered with disaster relief in the Philippines.
And while Smith enjoyed acting when he was a kid, he has no intention of coming back, according to HNGN – "I had a wonderful time, but it's something I did all my childhood life, and by the time I was 16 or 17, I just wanted to do other things. I really enjoy working with my hands and working with tools and having something physical to look at and say that I built at the end of the day. That's what makes me happiest."
10 Steven Anthony Lawrence Is A Teacher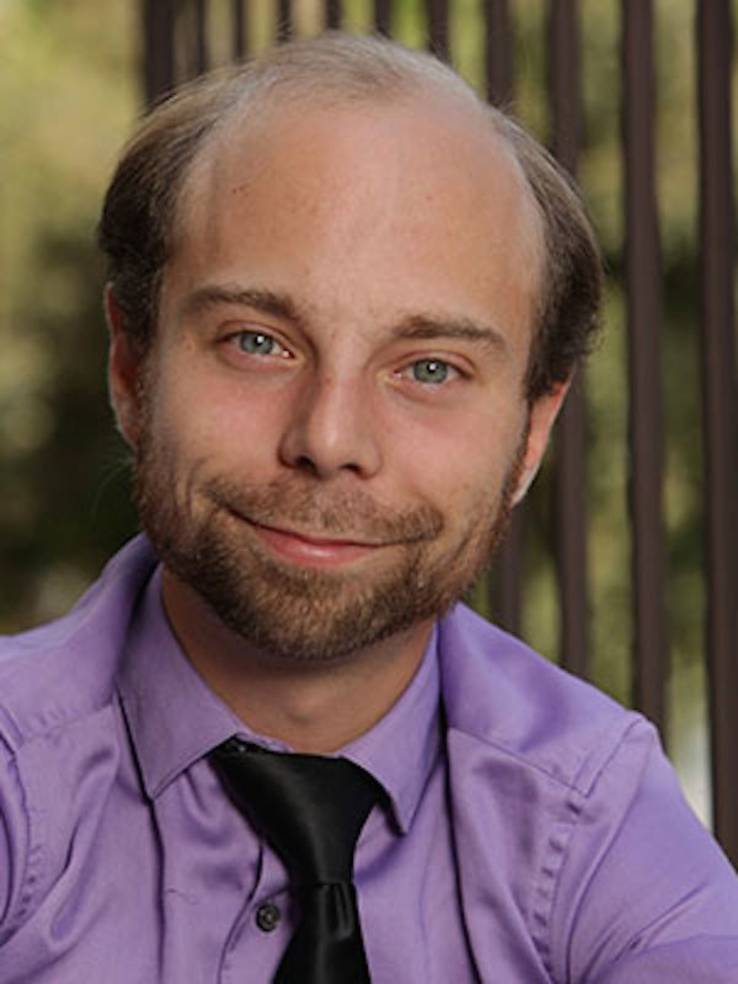 If you have watched Disney Channel's Even Stevens then you probably remember Steven Anthony Lawrence who played the role of Beans Aranguren, the annoying neighbor of the Stevens family who loved bacon.
Apart from his role in Even Stevens Lawrence has made a number of other appearances in TV shows and feature films, such as That's So Raven, The Amanda Show, Cheaper by the Dozen and Married… With Children.
While Lawrence has appeared in a few films and TV shows in recent times, it is fair to say that his acting days are over. Nowadays, he spends most of his time teaching, according to Lad Bible –
"What I'm doing now is actually teaching mainly. I get a really big kick out of it. I've done a bunch of seminars at USC, I've done one at Berkeley, one at Pepperdine and a couple here at the high schools here in town in LA."
And surprisingly, even after all these years, Lawrence is still remembered for his role as Beans. Apparently, he gets recognized on the street pretty often – "It's really weird. I feel like I've changed so much when I look in the mirror. I don't know how people even barely recognize me. But I'll be walking down the street and people drive by for two seconds and automatically they'll go, "Oh, my God! You're Beans! Ahhh!" God, even I would have to at least do a double-take."
9 Ariana Richards Became A Painter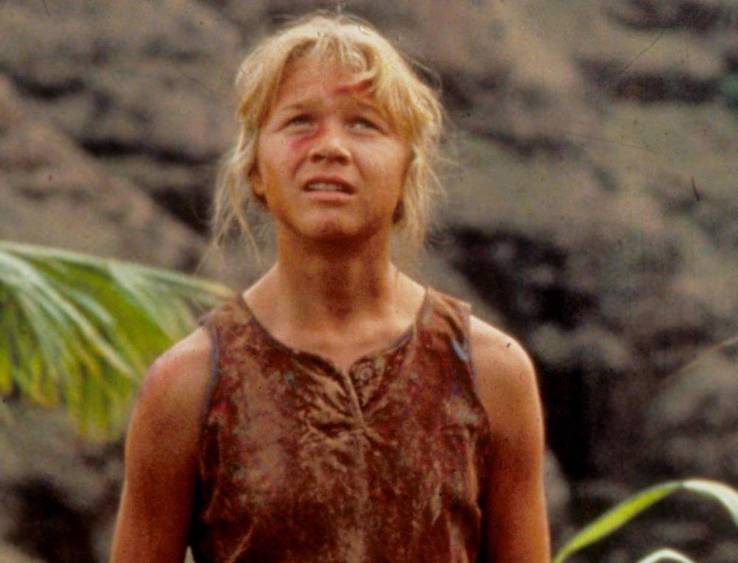 The 1993 science-fiction Jurassic Park is a classic film and yet not all actors that starred in it decided to pursue a career in acting. Take Ariana Clarice Richards, for example. To this day, she is best known for her role as Lex Murphy in the blockbuster movie and has even won a few awards and award nomination for this role.
However, Richards is no longer an actress – she has appeared only in a handful of films since starring in Jurassic Park as a 12-year old and has obviously decided to focus on her career in art instead of the movies. Her artwork is so good she has actually won awards for it!
According to Daily Mail, Richards admitted that her life changed drastically after Jurassic Park –
"There were pros and cons to the experiences I had, especially after Jurassic Park came out. I was suddenly catapulted into being known worldwide overnight and that's when I felt like my life really shifted in a big way and I didn't have a private life anymore."
So, which does Richards prefer – movies or art? According to the former actress, art is incredibly challenging but at the same time, incredibly rewarding.
In fact, according to Great Little Known Movies Blog, Richards used to draw and doodle even while on set of movies– "On a movie set, I'd often have my sketchbook, jotting down ideas. After Jurassic, I wanted to boil down my emotional experience filming that movie, and painted "Raptor Vision", a watercolor self portrait of the jello scene."
8 Gene Hackman Became A Novelist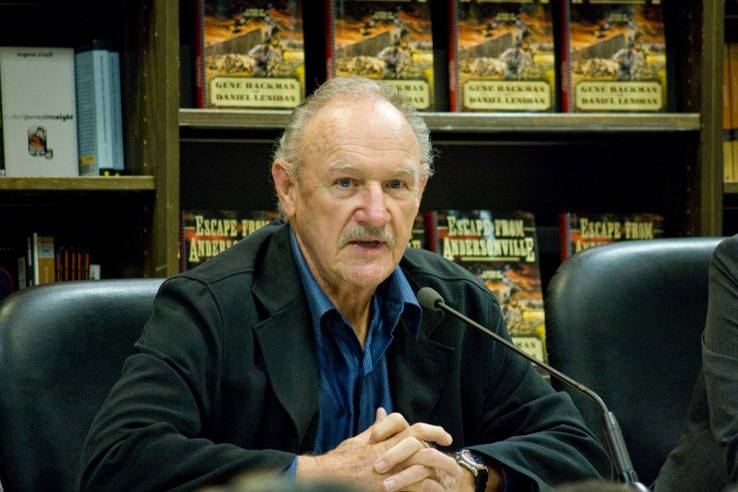 The actor Gene Hackman had an impressive acting career – he has appeared in countless of successful movies and has won numerous awards and award nominations including several Academy Awards, several BAFTA Awards, and several Golden Globe Awards to name just a few.
Hackman first rose to prominence after his role as Buck Barrow in the 1967 biographical crime film Bonnie and Clyde that told the true story of America's most notorious outlaw couple. He also appeared in films such as the 1978 Superman: The Movie, the 1998 Enemy of the State and the 2001 film, The Royal Tenenbaums.
Hackman has since retired from acting – he left the big screen in the early 2000's – even though there was no reason for him to do so. Still, he didn't just disappear and is still involved in interesting projects.
For example, he worked as a narrator for the 2016 Smithsonian Channel war documentary The Unknown Flag Raiser of Iwa Jima and he is also a writer.
In fact, Hackman has written a number of historical fiction books whose settings range from the Great Depression to the Wild West. Thus, those that want to know that Hackman is up to nowadays should keep an eye out on their local bookshop's shelves.
7 Kirk Cameron Became A Minister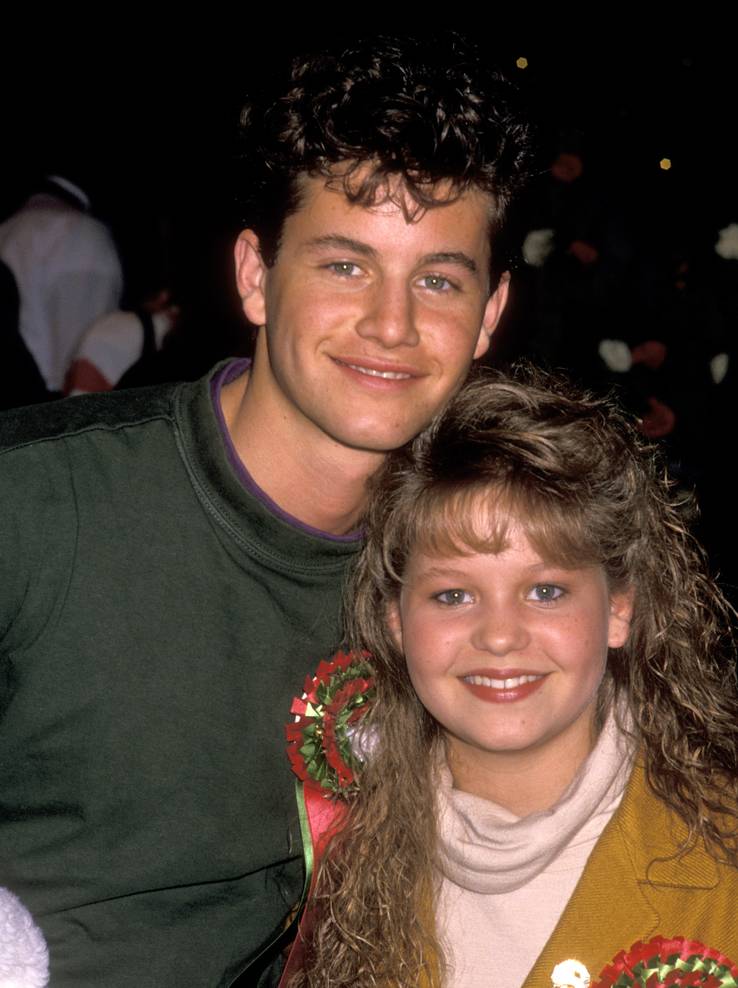 You probably remember Kirk Cameron from his role in ABC'S show Growing Pains. In the series, Cameron played the role of Mike Seaver which earned him several Golden Globe Awards nominations.
However, while Growing Pains is what Cameron is most remembered for, he has also appeared in other TV shows and films. For example, he had a recurring role in the TV show Kirk as well as once-off roles in numerous other TV shows. He also appeared in films such as the 1987 comedy Like Father Like Son and the 1989 drama Listen to Me.
Nowadays Cameron has mostly left acting although he does appear in minor roles once in a while. So, what is he up to now, you might be wondering? Well, nowadays Cameron is really into his faith so much so that trains other Christians in evangelism and has even started the ministry of The Way of the Master with his evangelist friend Ray Comfort.
Last year – in 2017 – Cameron shared the big news that he has finally become an ordained minister. According to Christian Today, Cameron shared a post on his Facebook page, saying– "I went to a wedding, not as a participant but as a minister. I actually married a couple! I've never done that before. So, I'm officially a minister. That was very profound for me."
6 Jon Gosselin Is Now A DJ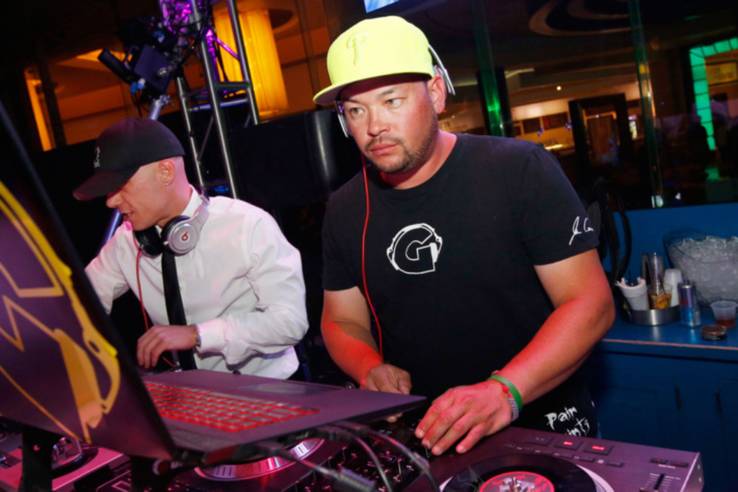 Remember Jon Gosselin, the famous reality TV personality? Back in the day he and his then-wife Kate Gosselin, as well as their eight children, had their own reality TV show named Jon & Kate Plus 8. The couple divorced in 2009 and their disputes and arguments constantly made headlines.
Fast forward to 2011 and Gosselin has ended up in financial trouble, unable to pay for the custody battle. He then ended up taking a job installing solar panels and in 2013 he worked as a waiter in two restaurants, apparently even becoming the head waiter at one of them. In 2017, Gosselin worked in the kitchen of a restaurant but ended up quitting after an employee took a picture of him at work and then later sold it to the media.
Jon did not hide his anger on the air of one of the radio shows, according to In Touch Weekly – "Thanks a lot, man! Now I gotta go through all of this stuff and now I gotta leave a job that I was passionate about."
Currently, Gosselin is working as a DJ and seems to be enjoying it immensely. In fact, he has said, according to In Touch Weekly – "I work at Dusk Nightclub in Atlantic City, New Jersey. I'm a member of the Senate DJ group and I also help with Promotion. I DJ at the club sometimes, but I find promotion is more rewarding both financially and emotionally. I like taking care of people and making others feel welcome."
5 Amanda Bynes Said She Quit Hollywood To Become A Fashion Designer (But So Far Has Designed Nothing)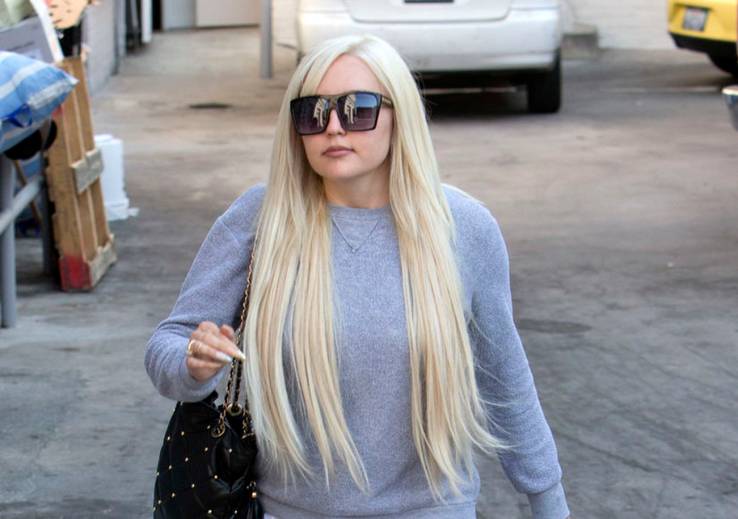 Back in the day, Amanda Bynes was a rather successful Hollywood starlet. She appeared on Nickelodeon's series All That and then went on to have her own spin-off called The Amanda Show. She also starred in a number of successful movies, including the 2003 comedy What a Girl Wants, the 2006 romantic comedy She's the Man and the 2007 musical Hairspray.
Then, just as she was transitioning into adult roles she had a breakdown. She had public outbursts and turned into someone completely unrecognizable. Of course, her acting career broke down when her behavior changed for the worse.
In fact, her last role was that of Marianne Bryant in the 2010 comedy Easy A. She was supposed to appear in the 2011 comedy Hall Pass but ended up dropping out.
Bynes then went on to study fashion design at the Fashion Institute of Design & Merchandising in Irvine and in 2012 she announced that she was starting her own fashion line, according to People magazine –
"I am retired as an actor. I am moving to New York to launch my career. I am going to do a fashion line."
We never did see her fashion line (although she did debut a fashion line named Dear back in 2007) and recently the actress announced that she is interested in returning to acting again.
4 Freddie Prinze Jr. Became A Cookbook Author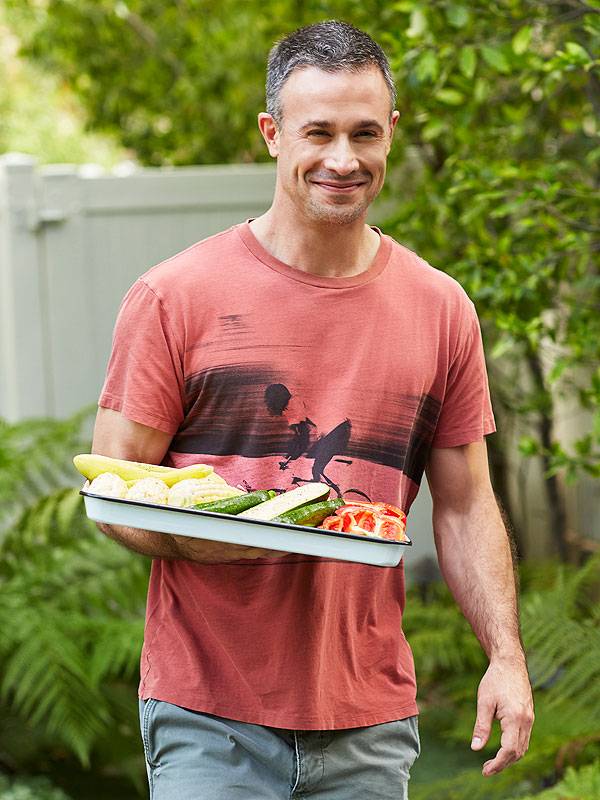 Freddie Prinze Jr. is an ex-actor who is probably best known for starring in films such as the 1997 slasher film I Know What You Did Last Summer, the 1999 romantic comedy She's All That and the 2002 Scooby Doo.
Still, even at the height of Prinze's success, his acting roles were few and far between which resulted in him seeking alternative sources of income. For example, in 2009 he became a creative staff member of World Wrestling Entertainment and then later a producer and director for WWE.
While he stopped appearing in films in 2012, it was only last year that Prinze Jr. confessed he has quit acting, at least for a while, so as to focus on cooking. He said, according to CBS News – "I've really stepped away from the acting."
Indeed, it was in 2017 that the former actor released his very first cooking book titled Back to the Kitchen which is brimming with family-friendly recipes.
According to CBS News, Prinze Jr. is no newbie to cooking. In fact, his family has quite a history of cooking – "My mother worked in restaurants her whole life. That's where she met my father, at a comedy club in Reno, Nevada. She was the chef there. [I learned many life lessons] in front of a stove. That's where my passion about that came."
3 Heather Donahue Is A Grower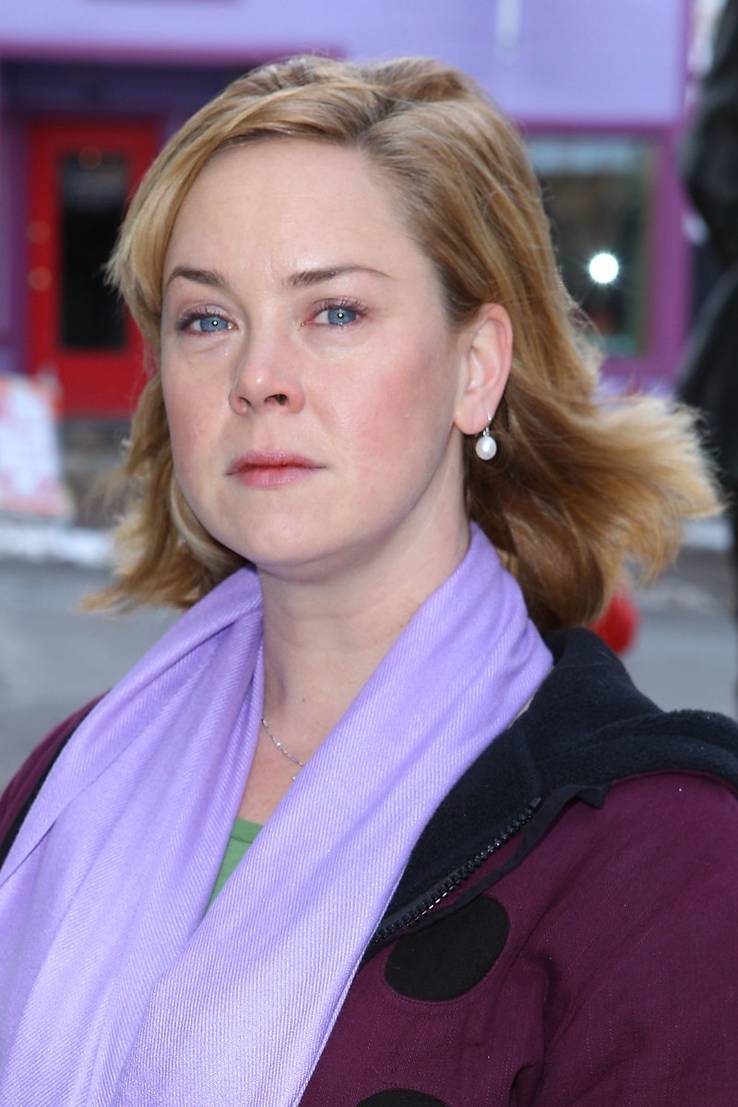 Remember The Blair Witch Project? It was a 1999 supernatural horror film that was a huge hit – its budget was $35,000 and it ended up grossing almost a quarter billion dollars. Of course, the actors that starred in this film reached international fame overnight but most of them have by now faded into oblivion, including the former actress Heather Donahue.
Indeed, after starring in The Blair Witch Project, Donahue found it difficult to get any other work because while the film was well-received, her performance garnered mixed reviews. Some thought she was a great actress whereas others thought she was terrible. Thus, it comes as no surprise that Donahue's filmography is not very long.
In 2008 Donahue officially quit acting and ended up growing medical substances instead. Apparently, she used this medical substance to treat her painful menstruations.
In 2012, the former actress published a book about her experience working as a marijuana grower. The book is titled GrowGirl: How My life After The Blair Witch Project Went To Pot.
According to Metro, Donahue was so desperate to end her career in Hollywood for good that she even performed a mystical ritual – "I took all my stuff into the desert relating to my acting career and burned it all."
She did, however, keep her Blair Witch project, thinking that if life got particularly tough she could always sell it on eBay.
2 Rick Moranis Became A Stay-At-Home Dad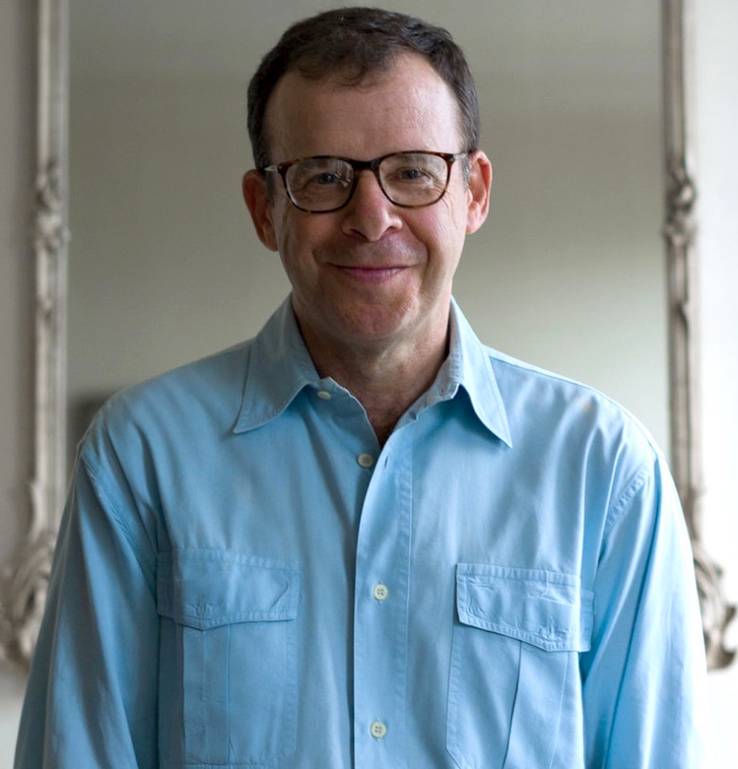 If you love comedy then you will, no doubt, remember the actor Rick Moranis who appeared in comedy films such as the 1983 Strange Brew, the 1984 Ghostbusters, the 1987 Spaceballs, Honey I Shrunk the Kids and its sequels, the 1989 Parenthood and the 1994 The Flintstones.
Moranis was a great actor so many fans were shocked when he suddenly quit Hollywood. What happened was this: Moranis's wife died of cancer in the late 1990's and he ended up quitting acting in order to bring up his kids.
According to USA Today, Moranis said –
"I pulled out of making movies in about '96 or '97. I'm a single parent, and I just found that it was too difficult to manage raising my kids and doing the traveling involved in making movies. So I took a little bit of a break. And the little bit of a break turned into a longer break, and then I found that I really didn't miss it."
So, what did Moranis do? He became a stay-at-home dad. And while some of his fans found his new job rather unusual, he thought his new "career" was perfectly normal.
According to The Brain Jar, Moranis said – "The decision in my case to become a stay-at-home-Dad, which people do all the time, I guess wouldn't have meant as much to people if I had had a very simple kind of make-a-living existence and decided I needed to spend more time at home. Nobody would pay attention to it, but because I came from celebrity and fame and what was the peak of a career, that was intriguing to people. To me, it wasn't that. I didn't have anything to do with that. It was work, and it was just time to make an adjustment. I didn't walk away from that. I applied all of my creativity to my home life, to my kids, to my family. I was the same person. I didn't change. I just shifted my focus."
1 Lisa Jakub Became A Writer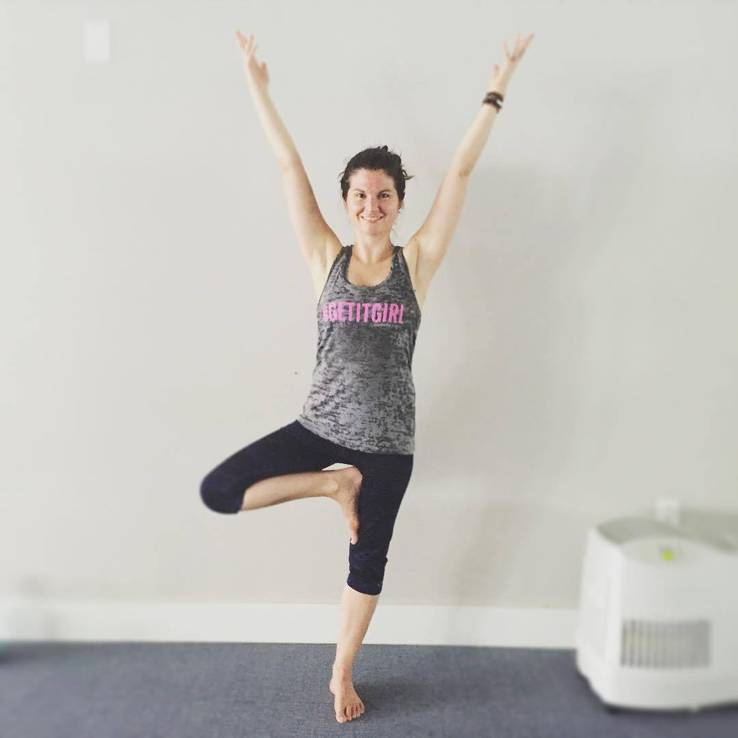 You may remember Lisa Jakub from her role as Lydie Hillard in the 1993 comedy drama Mrs. Doubtfire in which she starred alongside such famous actors as Robin Williams and Pierce Brosnan. After Mrs. Doubtfire, Jakub went on to star in a few other movies as well as TV shows but none of her subsequent roles stood out.
Jakub quit acting in her early 20's in order to marry her boyfriend (now her husband) and move to Virginia. Nowadays, she spends most of her time writing and even has a blog in which she documents what life is like for her now that she has quit acting In addition, in 2015 she published a memoir titled You Look Like That Girl.
According to AZ Central, Jakub initially wanted to forget all about her acting career and it took her quite a while to realize that those memories were also valuable – "When I decided I didn't want to be an actor anymore, I really wanted to cut it all off. I was so immersed in that world, and then I wanted to escape it entirely. I wanted to pretend it never happened. I needed to reinvent myself and start over. I kind of lived in the real world for a while, then I realized what I did had importance. I can't pretend it didn't happen."
Source: Read Full Article