20 Most Expensive Things Sold From Tiffany And Co.
Usually, when you hear the name Tiffany & Co. there are a few things come to mind. One, those infamous little blue boxes that people dream of getting, and two, the gorgeous jewelry that the company sells. Tiffany & Co. is a literal empire, so it is only expected that the prices are a tiny bit steep. Not everything that the company sells will cost you a fortune, as you can find a few good deals if you look hard enough. However, it is very easy to find a few things that you could easily drop a few thousand dollars on.
Not many people know that Tiffany & Co. sell more than just jewelry and watches. They have a whole collection of everyday items in which the company takes and puts their own spin on it. Of course, Tiffany & Co.'s personal touches on things make them that much more expensive. If you're in to buying a paper clip, coffee can, or even a serving platter for a few thousands of dollars all for the Tiffany & Co. name, and the fact that nearly everything they make is made out of sterling silver, then you should look no further than your nearest Tiffany & Co. store, or online on their website.
These are the 20 most expensive and unique things sold by Tiffany & Co.
20 Flatware Set – $4,700
If you're in the market for some new flatware for your home, or have yet to trade in your plastic forks and knives for the real deal, then you can actually look to Tiffany to find your newest flatware set. The set has 32 pieces, with six luncheon forks, six dinner forks, six dinner knives, six dessert spoons, six teaspoons, one serving fork and one serving spoon, everything you could possibly want and need in a flatware set. This particular set is made in Italy, and is made of sterling silver. Of course, because it's Tiffany, it comes with a hefty price of $4,700
19 Paloma's Melody Bangle – $65,000
Tiffany & Co. is so famous for their jewelry, and they have a number of different collections. This particular bangle is a part of Paloma's Melody collection because of the interlocking band design. The bangle is made of 18k white gold, and is covered in diamonds, the carat total weight being 13.48. It isn't exactly one size fits all, as it only fits wrists up to 6.25 inches. If you've fallen in love with this gorgeous bangle and absolutely have to have it, well, it can be all yours for the really steep price of $65,000! Not exactly pocket change.
18 Seguso Vetri d'Arte Vase – $5,000
If you're interested in getting the perfect vase to put flowers in, then you can definitely find one from Tiffany & Co. The Seguso Vetri d'Arte Vase is handcrafted in Italy, and is absolutely gorgeous, and a really nice statement piece for your home, if you're interested in a really expensive vase. The glass is mouth blown and has a sterling silver insert. The vase stands at 11.5" high and looks nice both empty and with flowers in it. The vase isn't available for purchase just yet, but will be available over the summer for $5,000.
17 Platter – $5,000
Going to a wedding shower or a housewarming party and you're not quite sure what to get? Tiffany & Co. has the perfect serving platter for you. 16 inches across, and made out of sterling silver, the design of the platter is unique and beautiful and would make the perfect gift. If you wanted to go above and beyond, the platter is also available for engravement, to make it that much more special. The platter can be engraved up to three letters. The price of the platter is $5,000, and the engravement is an extra charge. Price aside, still a great gift!
16 Pearl Necklace – $32,000
Perhaps a jewelry staple over the years, a pearl necklace is very popular in the jewelry box of many women. Tiffany & Co. is known for their gorgeous sterling silver jewelry as well as their diamonds, however, they're also known for having gorgeous pearls, too. This particular pearl necklace is 24 inches long, and made of 9-9.5 mm Akoya pearls. Of course, like diamonds, pearls don't come cheap, at all. You can buy this necklace for yourself, or someone special for a mere $32,000, which when you've got the money, is mere pocket change. Either way, it's a gorgeous necklace!
15 Bird Charm – $7,500
If you're looking for a new addition to your charm bracelet, look no further than Tiffany & Co. The company has so many charms to choose from when it comes to your bracelet, however, this one is the most expensive one you can buy. In the shape of a bird, the charm is 18k gold and platinum, and it is encrusted with diamonds weighing .63 carats, as well as a sapphire. The charm is unique, and so beautiful, and would be perfect for your own bracelet. The tiny charm does come with a hefty price of $7,500, though!
14 Sterling Silver Building Blocks – $1,500
Tiffany & Co. has a way of taking everyday objects and putting their own little twist on them. Granted, their twists tend to make things a little more expensive, but it does make it their own. For this product, they're offering a set of building blocks that are handcrafted and made out of sterling silver and American walnut. You'll receive ten blocks of different sizes, that are numbered and lettered for you to create tiny works of art. A little unconventional, we have to admit, but still really cool, nonetheless. The building blocks will set you back a cool $1,500, if you're interested!
Featured Today
25 Reasons Why Dubai Is The Best Place To Live In Luxury

30 Ridiculous Household Items That Only The Wealthy Can Afford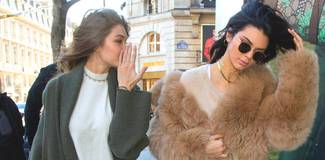 25 Easy (But Effective) Tricks For Finding Designer Items On A Budget

13 Paper Clip Bookmark – $1,500
Tiffany & Co. has some strange things to offer on their website and in store, that are not just jewelry, and this has to be one of them. This is no ordinary paper clip — it is actually a bookmark. If you're still into reading actual books and not e-books, and you're looking for a unique bookmark, then this is perfect for you. It's not too large, only 2.5 inches long, and it is actually made out of 18k gold. A cool and unusual splurge for yourself, or a gift for someone else, the bookmark costs just $1,500.
12 Coffee Can – $1,500
Like we said before, Tiffany & Co. likes to take some normal objects that you would see every day, and put their own Tiffany spin on them. Yet another product with this design is a coffee can. It may look like an ordinary coffee can that you just finished and took the label off of, however, this particular can is made out of sterling silver, giving it that extra sophisticated touch. The coffee can is meant to be a decoration, or a statement piece that you can keep in your kitchen (or anywhere you prefer). Leave it empty or use it as a unique vase or pen holder, the choice is up to you. Either way, the coffee can will cost you a hefty $1,500.
11 Money Clip – $5,000
If you're looking for the perfect wedding present for your significant other, or looking for something to get the happy couple, Tiffany & Co. offers a stunning money clip with a little extra touch, saying "I do" on the front of the clip. The money clip is made out of 18k gold and is 2.3 inches long, so it is small and discreet, able to hold your money safely in your pocket. Since it is made out of gold and has the special sentiment on it, this gift really isn't that cheap. It can be yours for the small price of $5,000. But hey, you need something to hold all that money, right?
10 Pitcher – $5,700
If you're shopping for a new pitcher for your home and price really isn't an issue, then Tiffany & Co. can also offer you a stunning pitcher that would make a great addition to your kitchen. The pitcher is made out of sterling silver, and it is 8.5 inches high. If you're looking to give the pitcher as a gift for a wedding shower, or maybe even a housewarming present, you can also have it engraved for an extra fee. Of course, like anything else Tiffany & Co., this pitcher really isn't that cheap. It can be yours for just $5,700.
9 Snake Belt – $7,000
Modern, and extremely versatile, Tiffany & Co. offers this stunning snake belt. The belt is able to be adjusted so it can be small enough to be worn as a necklace, but wide enough to be used as a fashionable belt. The tail of the snake can be threaded through the snakehead clap in order to adjust it to any length, as it is 40 inches long. Taylor Swift made snakes a fashion statement with the release of her last album, so what better way than to get on trend with this over the top snake belt? It can be in your closet for just $7,000.
8 Mesh Halter Top – $5,800
Another fashionable statement piece is Tiffany & Co.'s repertoire is this gorgeous mesh halter top that they have to offer. The top is every bit unique, as it is able to drape over your body and fit to your shape. The halter is in sterling silver, which is yet another nod to the typical Tiffany & Co. style, and something out of this world and unique to add to your wardrobe. Of course, since Tiffany & Co. is Tiffany & Co., the halter top isn't cheap, but can be yours for $5,800 if you're willing to pay the price for it!
7 Earrings – $64,000
Tiffany & Co. is known for its stunning jewelry, and it's what you usually think of when you hear the company's name. So it's only natural to want some sort of jewelry from them! These gorgeous earrings are worth every bit of $64,000. Just look at them! They're made of platinum and 18k gold with a beautiful yellow diamond surrounded by smaller white diamonds. These earrings will definitely make a statement with any outfit you might choose to wear, They're one of Tiffany and Co.'s most expensive earrings, but we think they're definitely worth their expensive price tag for sure.
6 Paloma's Melody Ring – $26,000
Paloma's Melody Ring is a part of the same jewelry collection as the bangle that we talked about earlier. The ring has the same concept as the bracelet, with the interlocking bands that move as you move, but always stay together. The five bands are covered in diamonds, with a total carat weight of 4.59. The ring is made out of 18k white gold, and is absolutely stunning. Just like the matching bangle, the ring comes with quite the price tag and could be all yours for a mere $26,000. Get the two together, and well, you'll have nearly $100k in diamonds. Sounds nice, right?
5 Ball Of Yarn – $9,000
Yet another unconventional product of Tiffany & Co. is this ball of yarn. In all honesty, there's not too much to Tiffany's version of this everyday object, except for the fact that they put their own Tiffany & Co. spin on it, yet again. The ball of yarn is handcrafted by Tiffany & Co.'s artisans, and it is meant to pay tribute to Tiffany's legacy of its finely crafted goods. The ball of yarn is made entirely out of sterling silver, so don't expect to knit anything with it. If anything, it's more of a decorative statement piece that you can have for just $9,000!
4 Art Deco Watch – $30,000
In the market for a new watch? Look no further, because of course, Tiffany & Co. has those too. There are a number of watches you could choose from, however, this particular watch is over the top, and you certainly pay the price for it. This watch is a women's watch in 18k white gold. The black strap is satin with a diamond buckle. The dial is a white mother-of-pearl, with a case set with 76 round diamonds and 4 baguette diamonds. Luckily, the watch is water resistant up to 30 meters, so it is perfect for vacationing. It can be all yours for just $30,000!
3 Diamond Cluster Necklace – $75,000
Tiffany & Co. recently released a new collection that is based around flowers and their petals. This particular necklace is supposed to look like a cluster of flowers hanging around your neck. The necklace is platinum with round diamonds at a total carat weight of 8.56. It's stunning, bright, yet still so elegant. It's perfect to add to your collection, or to even start one off. We have to warn you, though, this necklace isn't really cheap. For the steep price of $75,000, it can be yours. Think of all of the beautiful diamonds! They're absolutely stunning.
2 Bird's Nest – $10,000
More of a statement piece than actually functional, Tiffany & Co. offers a unique trinket — a bird's nest. The nest is made out of sterling silver or gold strands that are woven together to make the nest-like appearance. The nest also holds porcelain eggs, in Tiffany's signature color blue. Obviously, there's not much you can really do with this particular piece, but it would look lovely on display anywhere in your home. Because of the sterling silver elements, it is definitely a piece that would spark conversation in your home, as long as you're willing to pay the outrageous price for it. If you're willing to shell out $10,000 for this everyday object from Tiffany & Co., well it's all yours!
1 Greenhouse – $275,000
Looking to garden in style? Well, Tiffany & Co. has you covered. Set to launch during the summer of 2018, Tiffany & Co. created a one of a kind greenhouse that was assembled by hand over a nine-month time period, and almost 1,000 hours were put into it. The greenhouse is made out of solid sterling silver, copper, as well as glass. It is made to not only be functional, but to also a statement piece, as it is literally a work of art. If you're interested in this stunning greenhouse, well, you're going to have to pay a pretty penny for it — $275,000 that is.
References: Tiffanys
Source: Read Full Article