20 Pics Of Christie Brinkley And 19 Year Old Daughter Sailor Looking Like Sisters
Christie Brinkley is a legendary model that gained worldwide fame after she was featured on three consecutive covers of Sports Illustrated's Swimsuit Issue (1979, 1980, and 1981). It was the first time in the magazine's history that a model was featured that many times on its cover and Brinkley would continue to appear in the publication's annual swimsuit issues for many years after that. Besides her work as a swimsuit model, Brinkley spent 25 years as the face of CoverGirl, holding the longest running cosmetics contract for any model in history.
Brinkley would go on to have three children during her career as a model. She had her first child, Alexa Ray Joel, in 1985, from her second marriage with music legend Billy Joel. Her son, Jack Paris Brinkley Cook was born in 1995, from her third marriage to real estate developer Richard Taubman, and her second daughter, Sailor Lee Brinkley Cook, was born in 1998, from her fourth marriage to architect Peter Cook. Out of her three children, there is no denying that 19-year-old Sailor Brinkley has a strikingly close resemblance to her iconic model mother. From her long blonde hair to her toned figure, Sailor can easily be mistaken for a young Christie. In fact, in 2017, Sailor, her sister Alexa, and their famous mom posed in bikinis together for Sports Illustrated's Swimsuit Issue. Brinkley would later surprise Sailor after she was named a Rookie for the 2018 issue of the magazine, which makes Sailor SI Swimsuit's first-ever second-generation model.
Check out these 20 photos of Christie Brinkley and her 19-year-old daughter Sailor Brinkley to see just how similar mother and daughter look. Christie and Sailor look so much alike they could be sisters!
20 A Striking Resemblance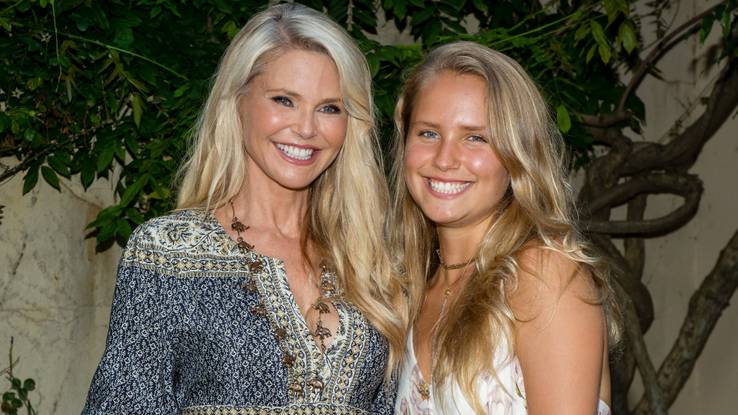 Christie Brinkley was married four times and during her fourth marriage to architect Peter Cook, the couple had one daughter named Sailor who was born on July 2, 1998. The 19-year-old blonde beauty has grown up to look exactly like her iconic model mother and has even started her own career in modelling. Sailor has a huge Instagram following, with over 120,000 followers. The model shares photos of her trips around the world, her professional modelling photo shoots and even a few selfies. Of course, there are plenty of bikini photos of Sailor who undeniably has taken a few pointers from her mom.
19 Sailor's Famous Family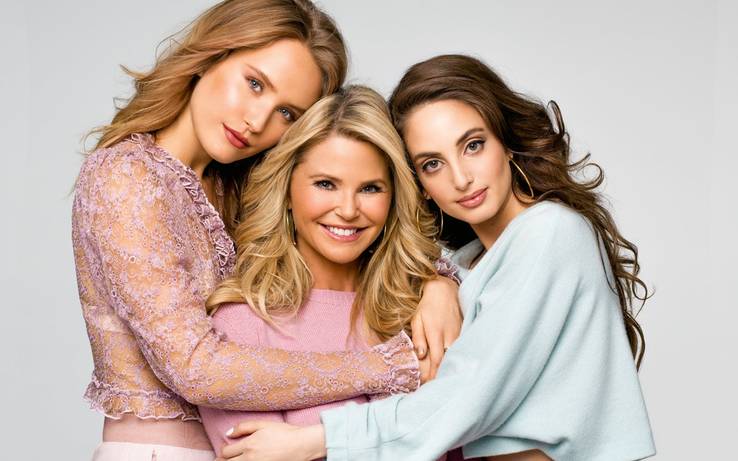 As we mentioned before, Christie Brinkley was married four times. Her first marriage was to French artist Jean-Francois Allaux, from 1973 to 1981. Four years later, the stunning model married singer Billy Joel and had one daughter named Alexa Ray Joel in 1985. Alexa, like her younger half-sister, has modelled along with their mother, but she mainly focuses on her career as singer and has even followed in her father's footsteps and plays the piano. Christie and Billy Joel ended their marriage in 1994, but remain close friends. Christie later met real estate developer Richard Taubman that same year and they welcomed a son named Jack Paris Taubman. The model and Taubman split in 1995, and the next year, Christie married Peter Cook, who adopted Jack and the couple welcomed a daughter, Sailor Lee Brinkley Cook. Unlike Sailor and Alexa, Jack relatively stays out of the spotlight.
18 Christie Brinkley's Look-A-Like
There is no question that Sailor would easily become a model. With her mother's looks and tall figure, Sailor was destined to follow in her mom's footsteps. Sailor is multi-talented, not only does she enjoy modeling, she even acted as a assistant photographer for Sports Illustrated's open casting call last year, before she was named a Rookie for the mag. During an interview with Entertainment Tonight, the 19-year-old beauty admitted that she would enjoy having a career as a photographer as well. "My mom definitely raised me to look at things artistically. I'd love to do this professionally," she shared.
17 Sailor Is Open About Body Image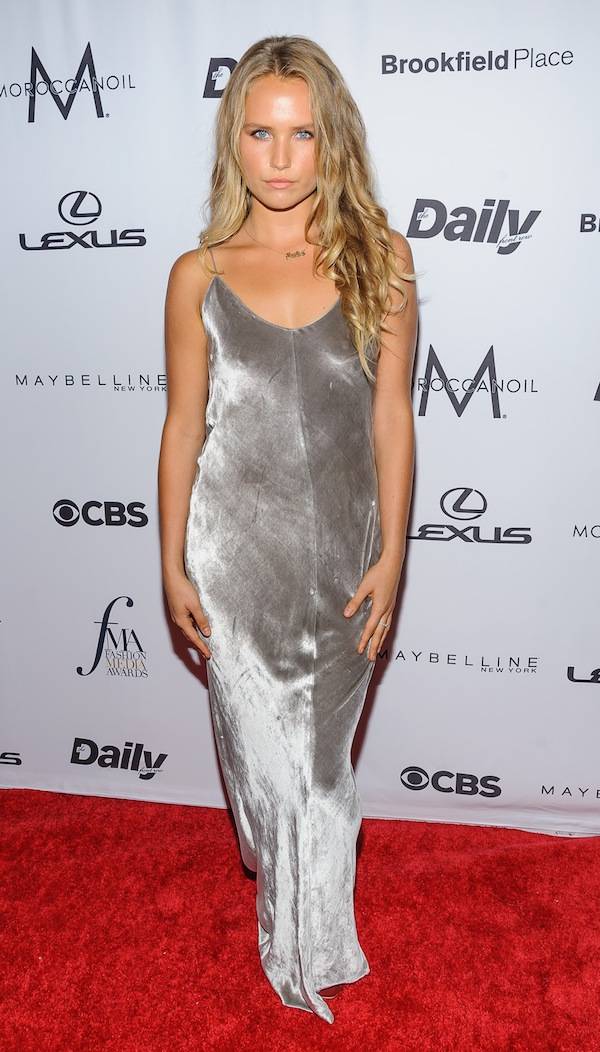 There can be a lot of pressure for a teen growing up with a model mom like Christie Brinkley, who not only has modelled for SI Swimsuit's Issue plenty of times, but has been on over 500 magazine covers and was the face of CoverGirl for 25 years. Sailor and her sister, Alexa Ray Joel, opened up about having their own struggles with body image growing up. "I've had issues with my body image since before I can even remember," she revealed, adding, "I grew up not loving how I looked and felt held back because of it. For some reason, I still looked in the mirror and always somehow found something to pick on. I went from being 'too fat' to 'too thin' to 'to muscular' and I never felt satisfied. My body and I have been through it all."
16 She Becomes A Sports Illustrated Rookie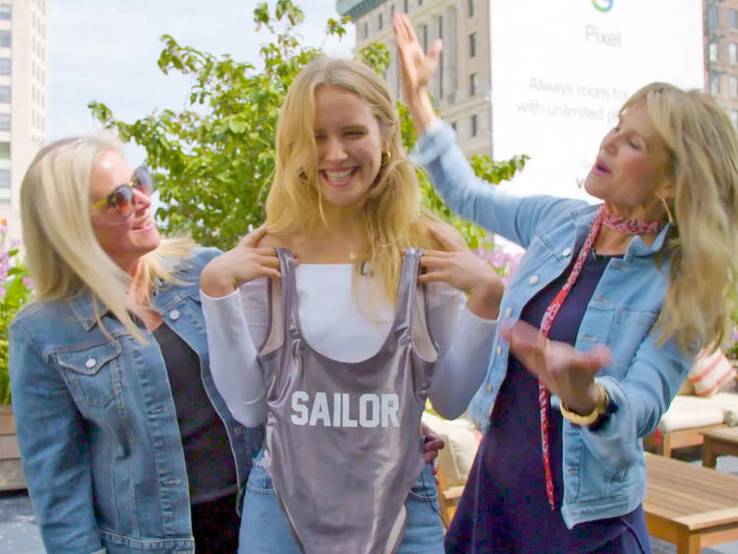 Sailor got to follow in her mother's footsteps and was featured in Sports Illustrated Swimsuit after being named a Rookie for the 2018 issue of the magazine. It made Sailor the iconic magazine's first-ever second-generation model. Her mother surprised Sailor with the exciting news while Sailor was doing an interview as part of New York Fashion Week. Upon hearing the news, Sailor was almost brought to tears, stating, "I can't even believe it's real." Christie then told her young daughter, "You're on your own now. You're out of my sandy footprints and you are on your own!" Sailor was among eleven other beautiful women who participated in the Rookie 2018 class. Some of the ladies included social media influencer Olivia Culpo, Huner McGrady, Chase Carter and Jasmyn Wilkins.
15 She Doesn't Always Like Being Compared To Her Mom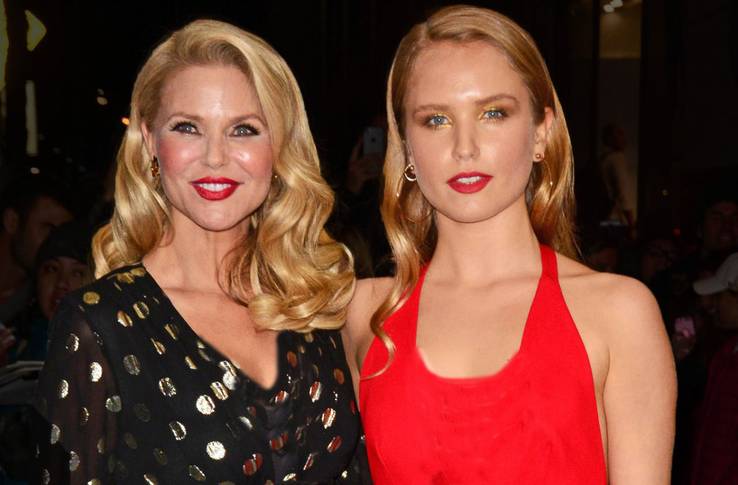 Last year, Sailor shared her thoughts on constantly being compared to her famous model mom. While anyone would want to be compared to Christie, she wanted to let those who bully her online, that she is her own person. "Believe it or not, I am my own person with my own beliefs and own thoughts and my own face! Eyes, smile, teeth, forehead! All mine! The whole shabang! Yes, I am so fortunate that my mother is my mother…And she will always be an inspiration to me…But being constantly compared to her 50+ years of success at only 18-years-old? And being told I could never amount to what she was and what she looks like? Doesn't feel great," she shared on Instagram.
14 Sailor Wants To Continue Her Mother's Legacy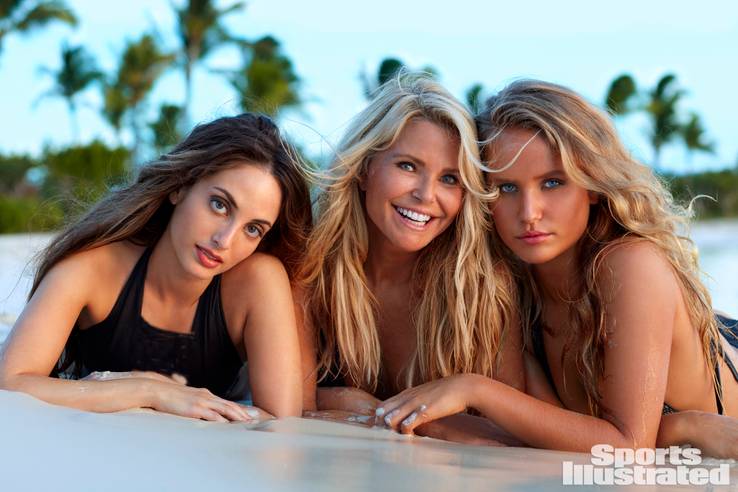 When the blonde beauty found out that she landed the spot to be Sports Illustrated Swimsuit magazine's 2018 Rookie, she was beyond grateful and excited that she would be picking up where her mom left off. "It's pretty awesome that I get to carry my mom's legacy," Sailor said, adding, "It is such a legacy that it is intimidating. But we're so different and it's so sick that I get to work in the same way she did. And she had the most amazing happy career." Sailor also admitted that she was still so shocked she landed the gig, stating, "I'm having a hard time talking about his because I'm still in shock of it all."
Featured Today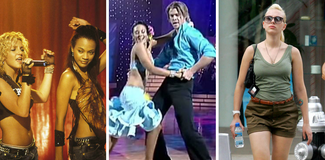 20 Embarrassing Things The MCU Cast Did Before They Were Superheroes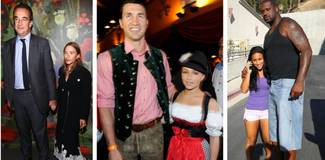 15 Surprising Celeb Couples With Dizzying Height Differences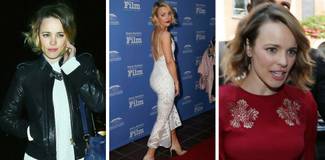 15 Reasons Why Hollywood And Rachel McAdams Don't Work Together Anymore

13 She Stripped Down For Sports Illustrated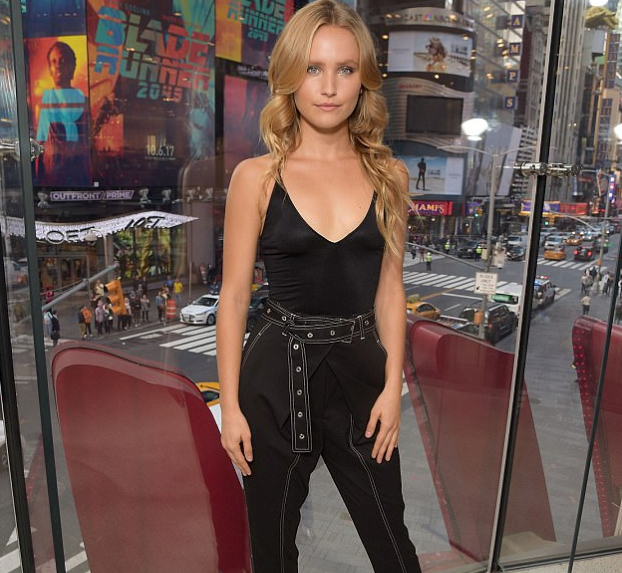 Sailor faced some backlash, along with several other models after posing nude for this year's Sports Illustrated Swimsuit Issue. The 19-year-old transformed into a living canvas for the mag's "In Her Own Words" feature where words like "abuse is never okay" and "trust yourself" were written on her body. The magazine faced criticism for "attempting to empower women by having them pose nude," according to Page Six. However, Sailor took to Instagram to express her frustration to the hate. "This project, for me and for the other girls who CHOSE to participate, was about TAKING OUR POWER BACK. In an industry where it is rare for models to say in the content they are being used to create, having total self control and creative control during IHOW shoot was true and unbridled self empowerment."
12 The Mother-Daughter Du0 Believe In The Same Causes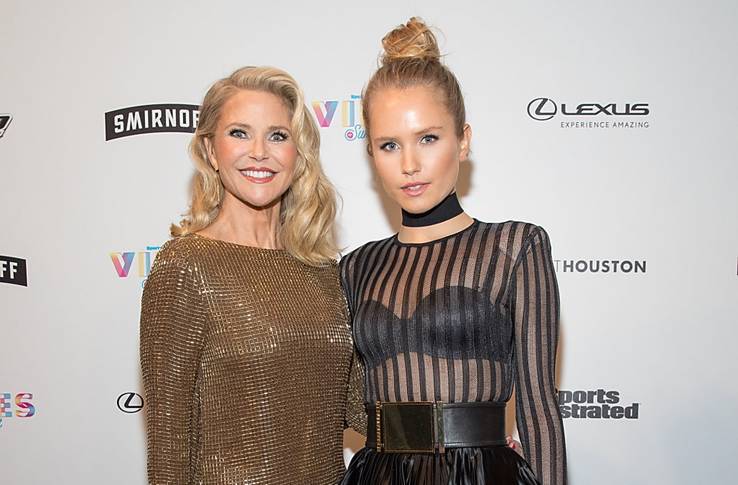 Both Christie Brinkley and Sailor were out in the street in New York City earlier this year in protest for women's rights. En route to the march, Christie shared a photo on her Instagram with Sailor, both wearing big smiles for the important event. "Today we march for LOVE! Equality! Human Rights! For every person and our environment to be treated with respect and LOVE! it's all about respect and love!" Brinkley wrote, adding, "It's so AWESOME to share this with my daughter! I am moved to tears!" The two ladies were also among famous mother-daughter duo's stars like Real Housewife Kelly Bensimon and her daughter Teddy.
11 Glamour Magazine Calls Sailor "The One To Watch"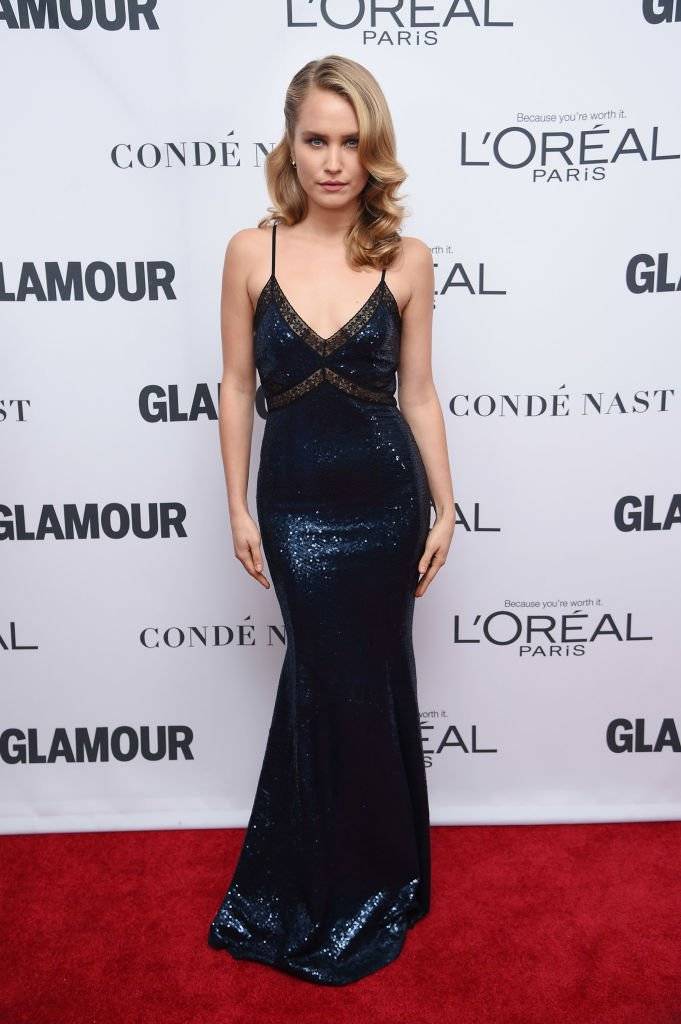 Sailor seems like a natural when it comes to modelling, and thanks to her mom coaching her, she's bound to become "the next big thing" in the modelling world. Glamour magazine named Sailor, along with other up and coming models the one to watch back in 2016, adding, "Brinkley is very passionate about body image and a vocal teen when it comes to body positivity and healthy living. As such, she's most often seen championing fun editorials for magazines like Seventeen and Teen Vogue, and we see big things for her future." Sailor could certainly give model Kendall Jenner a run for her money.
10 Sailor Lands Her First Magazine Cover With Her Mom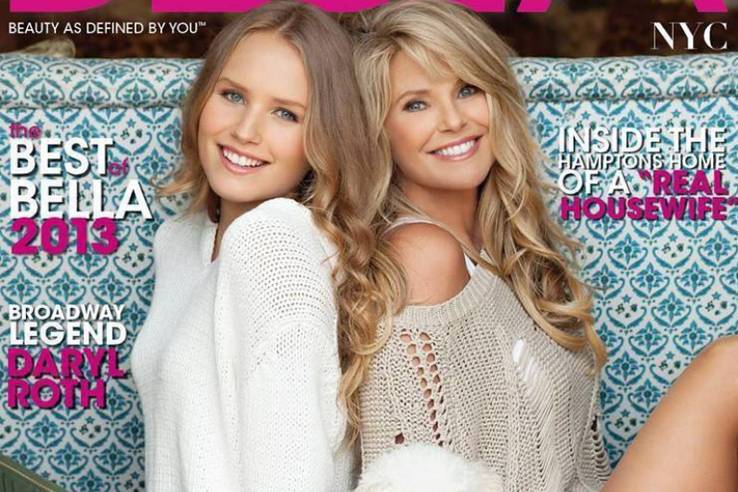 In 2013, Sailor landed the cover of Bella NYC's summer issue and posed back-to-back with her mom. It was the first time mother and daughter posed for a magazine cover together and they looked so much alike, the two could almost be sisters. On the cover, Sailor and Christie wore knit sweaters and matching smiles, with their dog Chester sitting right between them. Christie shared the cover of the mag on her Twitter, and wrote, "Sailor, Chester and me on our first cover together since Sailor started modelling!" The pair practically looked identical on the magazine's cover. Inside the issue, Sailor and her mom donned stunning evening gowns and in another photo, the two perched up on a Jeep while at the beach in the Hamptons, where Sailor grew up. Sailor was 15-years-old at the time, but it's surreal how closely she resembles her mom in this shoot.
9 Sailor Is Changing What It Means To Be A Model Thanks To Her Mom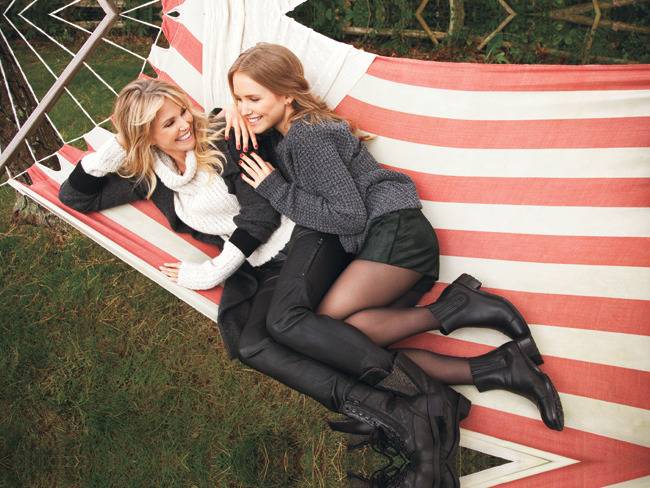 Sailor isn't the typical stick thin model and she's proud of it. The 19-year-old told Teen Vogue magazine that models should be healthy and actually look like women and not stick-thin figures. "I feel like models today have turned into sticks, it's so unwomanly," Sailor shared, adding, "I am for models who are healthy and have a personality. You shouldn't just be a piece of cardboard. Even her mom admitted that there is tons of pressure for models to feel that they need to be skinny to succeed. Christie told Haute Living magazine, "When I started out, models were the proverbial clothes hangers. You were just to be quiet, put the clothes on and do as you were told." Thankfully, Brinkley has taught her daughter that she's beautiful inside and out.
8 She's Deciding How She Wants To Live Her Life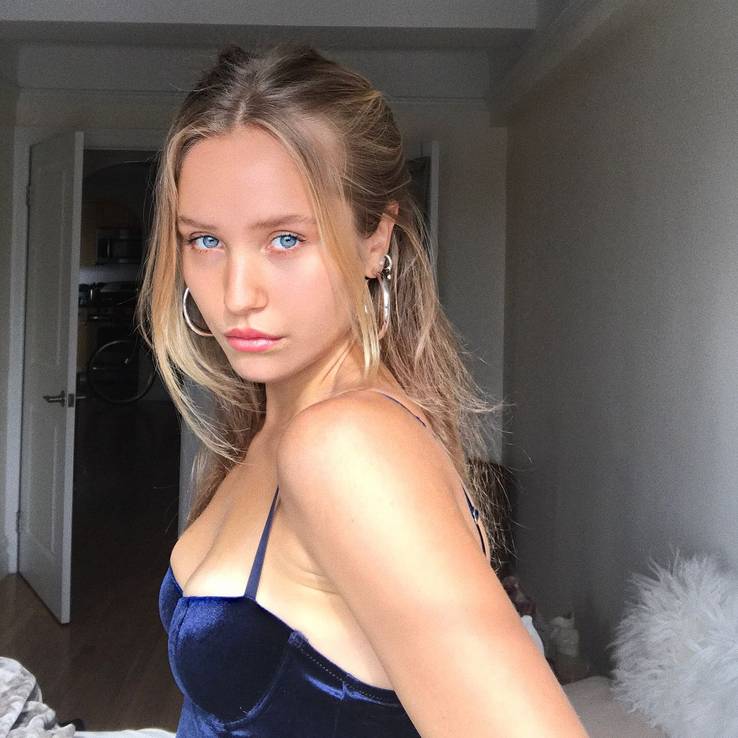 Sailor has a tattoo on her arm that reads, "I Decide." Her tattoo is a reminder that she makes decisions on how she is going to live her life and how she decides her happiness. "When I wake up in the morning I decide. I decide how I want to act, I decide who I want to be, I decide who I surround myself with, I decide how I choose to look at things, I decide what to put my energy into…I decide my happiness and I decide my life. I've been writing this on my arm for as long as I can remember. May sound cheesy but it's something I'm glad I can always look down on and remember," Sailor shared in an Instagram post.
7 Like Mother, Like Daughter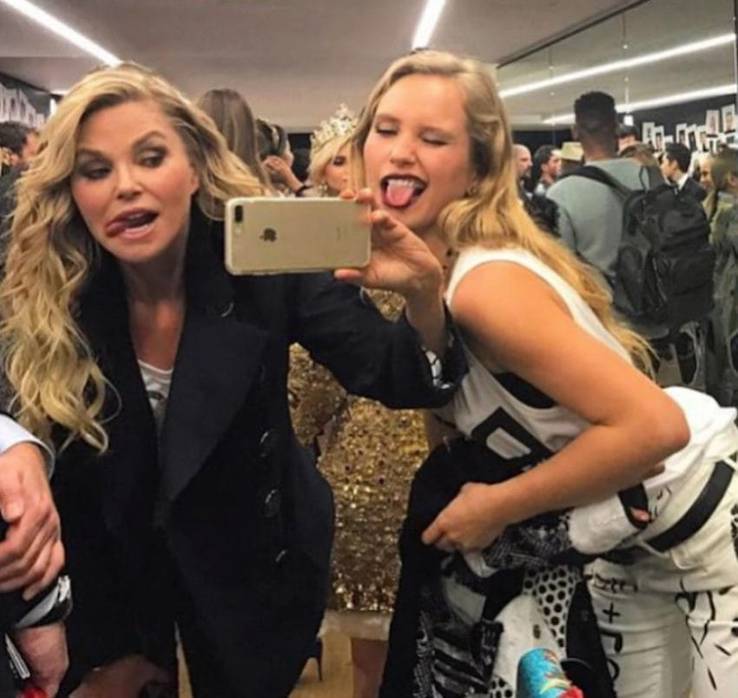 When Sailor landed a spot in the Sports Illustrated Swimsuit 2018 rookie class, the magazine's editor, MJ Day, shared photos that captured Sailor's undeniable similarities to her famous mom. In one photo of Sailor posing in a bikini on the beach, Day captioned the photo, "It's like she was born for this!" In another photo of Sailor, he stated, "I swore I wasn't going to draw comparisons today, but I'm sorry there is no denying @sailorbrinkleycook = @christiebrinkley." Day went on to say that even though he sees similarities between the two beautiful women, Sailor has a personality all her own. "Much like her mom, she embodies everything it means to be an SI Swimsuit model, but she's doing it in a way that is very much her own."
6 Sailor Shares What Her Mother Has Taught Her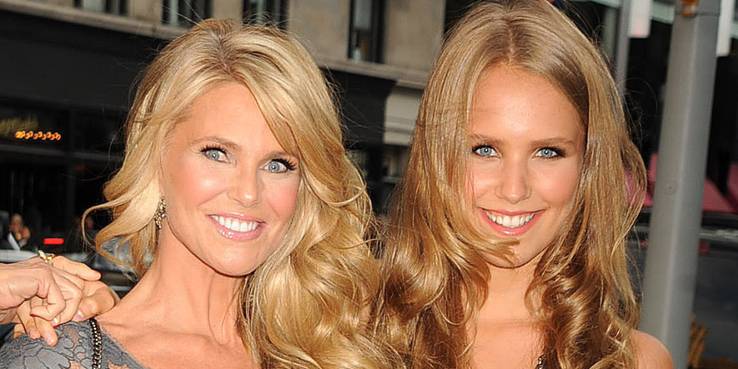 During an interview with Parade, Christie Brinkley and both her daughters dished on lessons they learned from their famous model mom. "She taught me to look for the beauty in where I am and around me," Sailor shared, adding, "That has helped me with optimism and happiness, especially living in New York City, which can sort of drain you and make you so cynical." And what's Christie's advice to her daughters? The 64-year-old model stated, "Like every parent, I give them advice to keep healthy and happy. But in other areas, it's important they find what works for them and make their own mistakes. I define myself more as a support giver."
5 Christie Is Sailor's Biggest Fan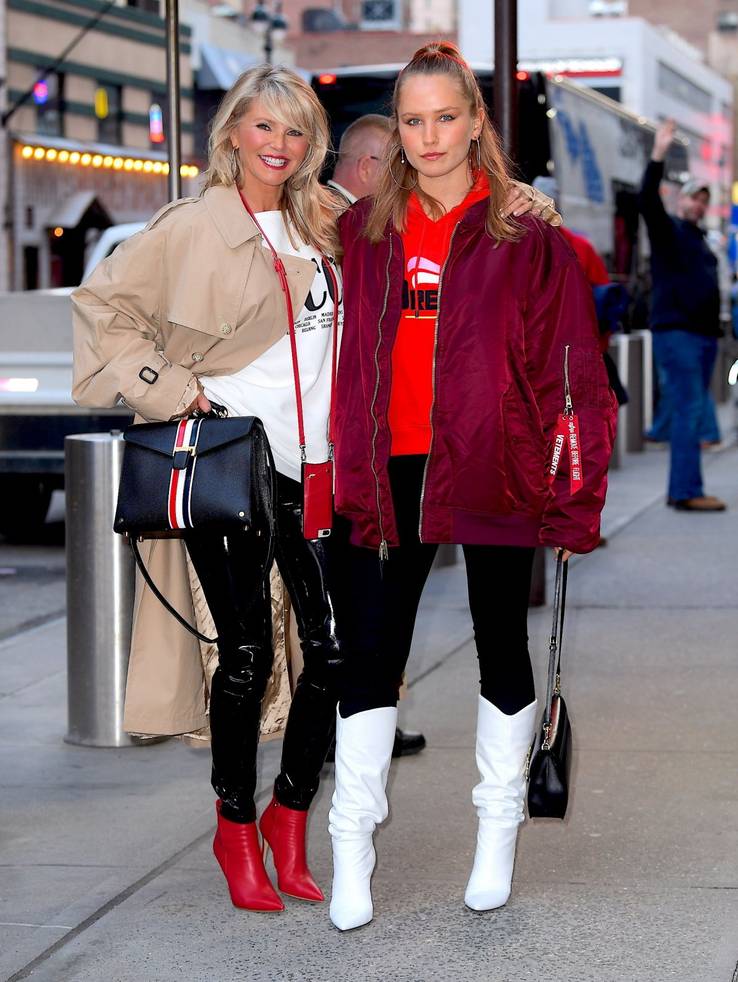 When Sailor posed nude for Sports Illustrated's "In Her Own Words" project, she revealed that she didn't tell her mom about the shoot until the images were ready. "This was the type of shoot I didn't want comments on," the 19-year-old blonde beauty admitted, adding that the shoot was a great opportunity to show the world her talents as a model. However, once she sent her mom the photos, she breathed a sigh of relief. She told Entertainment Tonight that her mom was thrilled for her and thought the images were beautiful and artistic. Christie knows a thing or two about building confidence and posing nude is certainly not an easy thing, even if you're a professional model. So it's great to hear that her mom supported her after she posed nude, giving her the confidence she needs to continue modelling, even if it's baring it all.
4 Sailor Is Making A Name For Herself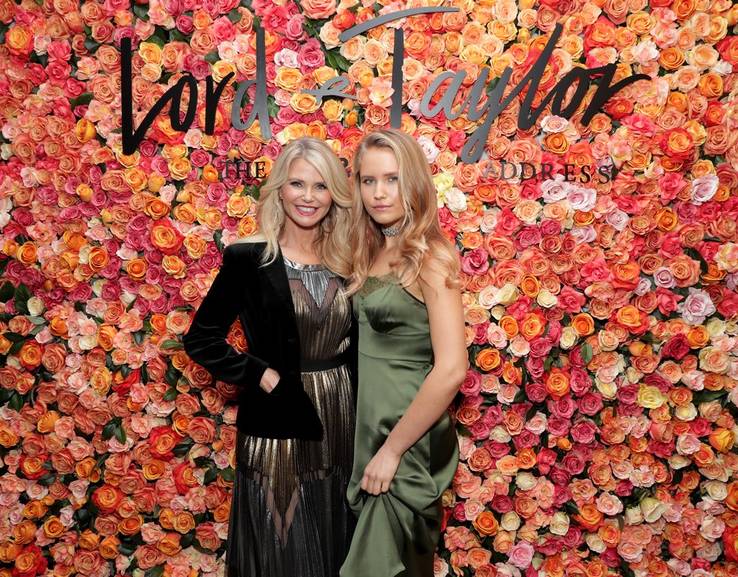 Sailor has gotten a ton of criticism from haters comparing her to her mother in both looks and talent. However, how can you compare a 19-year-old just starting her career to a iconic model who has been in the business for almost half a century? "Everyone needs to stop putting me and my siblings and me and my mother in competition. I believe comparison will kill you. Comparison to others is toxic and unhealthy. As long as I am happy healthy and kind to others why should I care if I am not as 'pretty' as someone else? Let alone not as 'pretty' as my own blood relatives?" Sailor shared on her Instagram page. Why are people pitting Sailor and her own family members against one another? It doesn't seem to make any sense.
3 Sailor Is Making Her Modeling Dreams Come True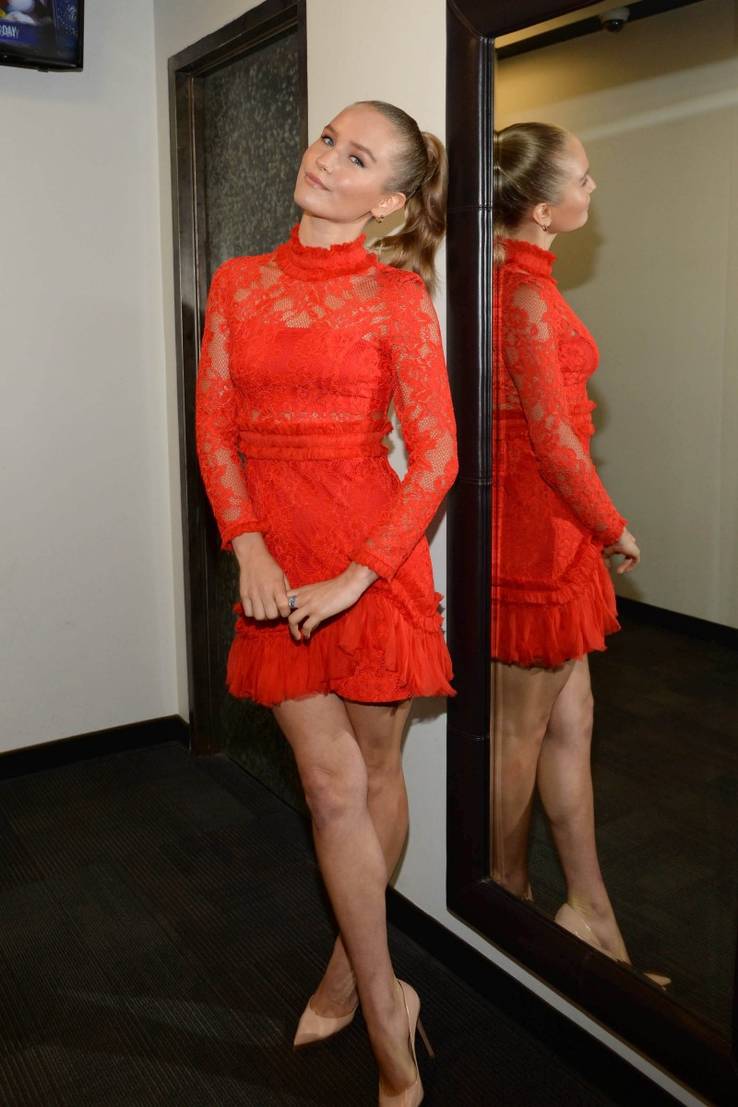 In an interview with People, Sailor admitted that she never imagined she would be doing exactly what her mother has been doing for over 50 years. "I grew up looking at these photos of my mom, never thinking that I would ever be able to do that," Sailor said, adding that she's not trying to be like her mom, but just really enjoys modelling. "To be compared to my mother who has this extremely successful career under her belt when I'm just getting started? And to have people say I'm never going to have what she has or be what she is. I'm not trying to be her. But I'm fine. I don't get hurt by this stuff."
2 She Does Admit Her Mother Is Her Inspiration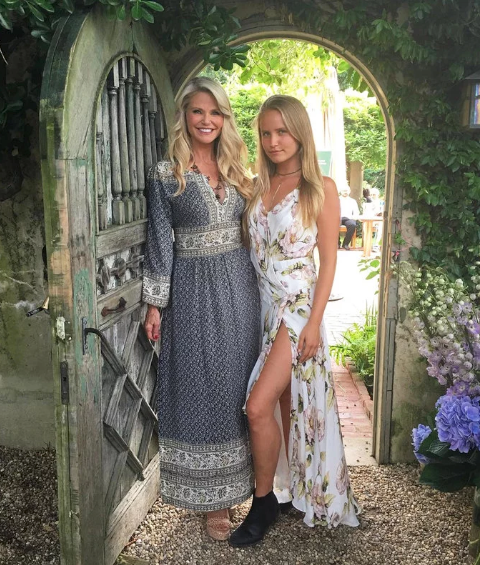 Despite all the pressure Sailor might feel from the media and online haters stating that she will never live up to her mom and her highly successful modelling career, the 19-year-old seems to have a great head on her shoulders. Her mother is her biggest inspiration and has been a terrific support system. Whether it's on social media or in interviews, Christie Brinkley is always showing massive amounts of love and support for not only Sailor, but for all three of her children. Sailor definitely looks like she is going places in the modelling world, and we won't be surprised to see her posing in other major publications. Still, we can't deny that Sailor looks a lot like her iconic mother.
1 Sailor Admit's She's Been "Liberated"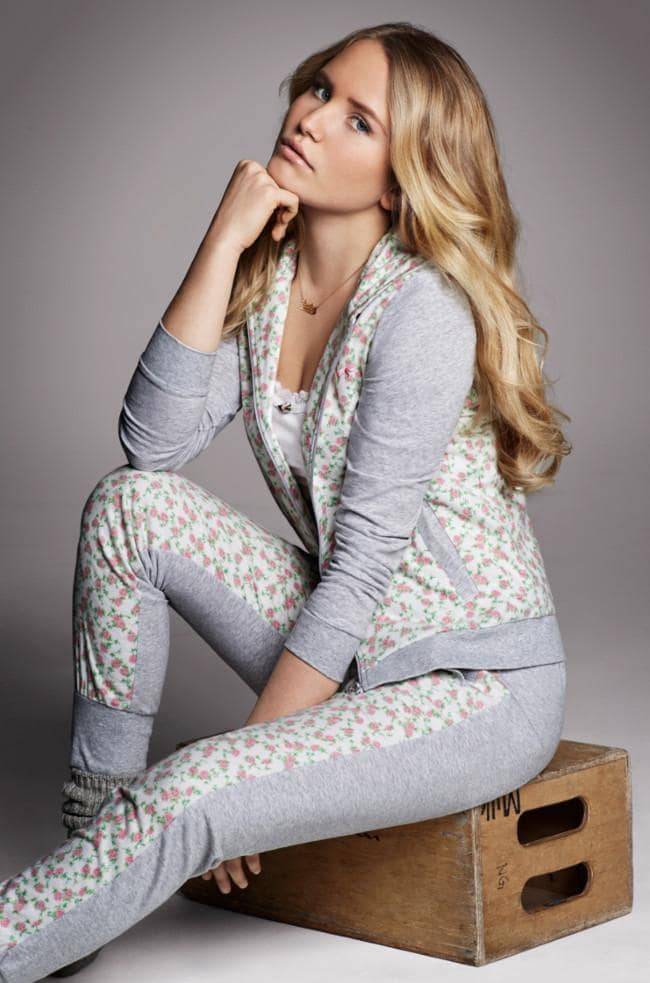 Sailor admitted that she's learned to love her body in an Instagram post she shared of herself, her sister and her mom when the trio was featured in an issue of SI Swimsuit's Issue. She captioned the image, "I am healthy, I treat myself well, and for that I'm happy. I've looked in the mirror and been able to LOVE the things about my body that beauty norms deem 'undesirable.' I now have grown to know that my body is worthy of so many great things. I don't need to be a size 0 to believe in myself. My body carries me each and every day, it loves the people I love, it holds what makes me healthy and strong, it bends it shakes it runs and it CHANGES. That is OK and that is beautiful."
References: etonline.com, dailystar.co.uk, pagesix.com, glamour.com, dailymail.co.uk, stealherstyle.net, thisinsider.com, parade.com, teenvogue.com, closerweekly.com, littlethings.com 
Source: Read Full Article