20 Women Jake Gyllenhaal Should Consider Dating (Since He's Always The Third Wheel)
Jake Gyllenhaal is one of those actors that seems to capture the hearts of all his fans. His undeniable talent, masculine good looks, and adorable charm are some of the things women around the world see in him.
However, like a lot of us know, dating sucks, regardless if you are famous or not. Trying to find that one person to spend forever with can often time be discouraging and something tells me Gyllenhaal has reached that point. Lately, the world has been noticing a pattern with Gyllenhaal, he always seems to be the third wheel. Sometimes he is hanging with Jay-Z and Beyonce, while other times he is lounging with Blake Lively and Ryan Reynolds.
From my experience, when someone is always chilling with couples it is because they are yearning to be in one. I decided to take it upon myself to scan some of the "it" girls of our generation to see who would be a good match for this hunk. From Sports Illustrated models to WWE stars and supermodels, this list has fifteen of the most well-rounded and interesting matches for this very handsome bachelor.
Oh and Jake, if you're reading this…you're welcome!
20 Ellie Goulding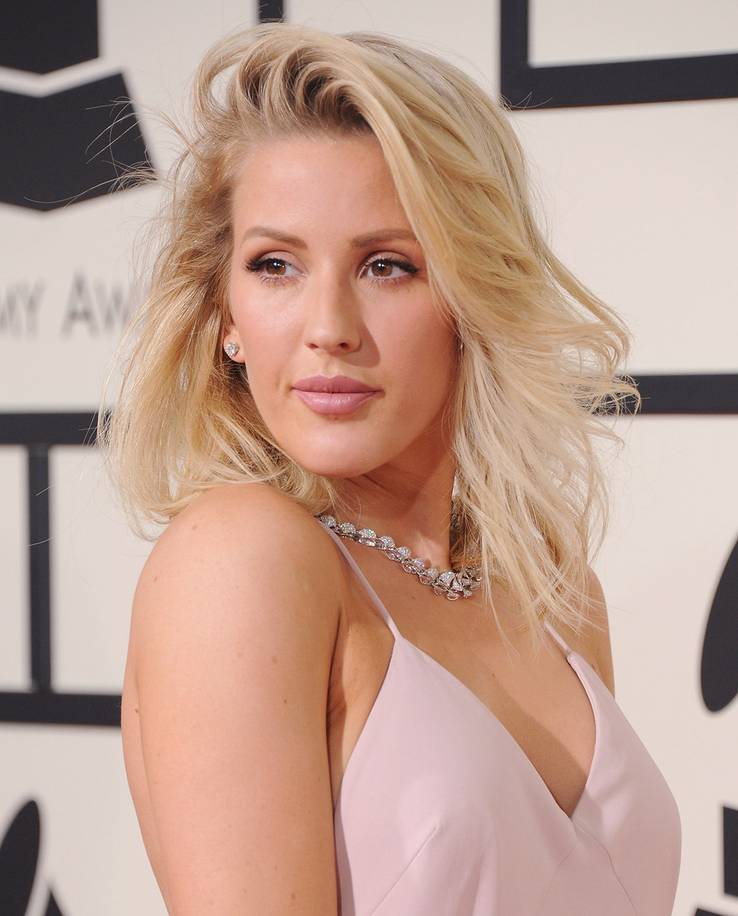 Ellie Goulding is one of those singers that has a voice so hauntingly beautiful that you feel it in your bones. Goulding is all talent and the inner beauty she possesses pours out from her, creating an outer beauty that is undeniable.
Goulding, for those of you who do not know her, is a phenomenal singer who has blessed the world with some amazing hits.
Goulding loves to explore the outdoors. This is something that she and her potential love, Jake Gyllenhaal could do together. The outdoors is what kind of inspires the folk aspect in her music,
"I'm obsessed with the countryside: woods, forests, fields, lakes, mountains. I'm really into folk music and folklore. But more so I'm into electronic music. I'm into bands that have both aspects, like Boards of Canada is a perfect example. You could listen to that type of music running through woods. It's kind of what I wanted to achieve." said Goulding.
Goulding and Gyllenhaal would look adorable together. Goulding seems like a super sweet person and she and Jake could have the potential to have something long lasting, which really is what we are all looking for.
Also, Goulding has a super adorable accent that anyone would just become obsessed with.
19 Lucy Hale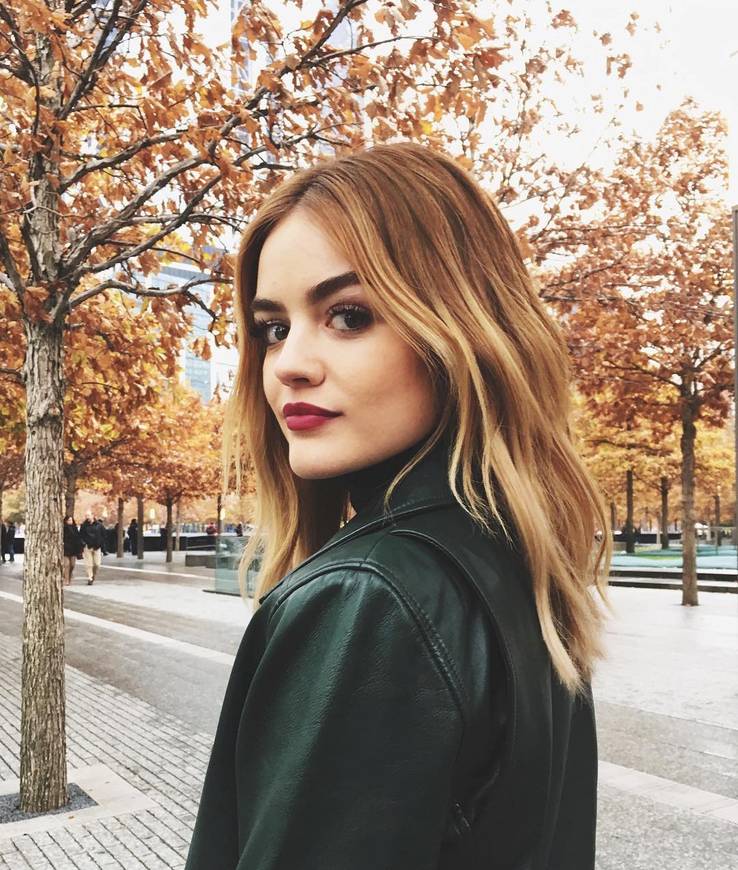 Lucy Hale and Jake Gyllenhaal kind of look alike, not like brothers and sisters but like those adorable couples who just look like they belong together.
Honestly, I am not sure if I am the only person who thinks this, but Lucy Hale and Jake Gyllenhaal would actually make an insanely cute couple. She is cute, sweet, talented and full of life, what would he have to complain about?
Hale has been in the industry for a while and in the past few years, she has found a lot of success. Her secret is surrounding herself with positive people,
"Surround yourself with the right people, and realize your own worth. Honestly, there are enough bad people out there in the world – you don't need to be your own worst enemy."
We think Gyllenhaal would be a shining light in her life. I know I am getting ahead of myself but think about how adorable their offspring would be. Not only would they be good looking, but they will also be really talented which is pretty cool!
At the end of the day, it is all about chemistry and my gut is telling me that these two stars would live a great life with one another.
18 Shay Mitchell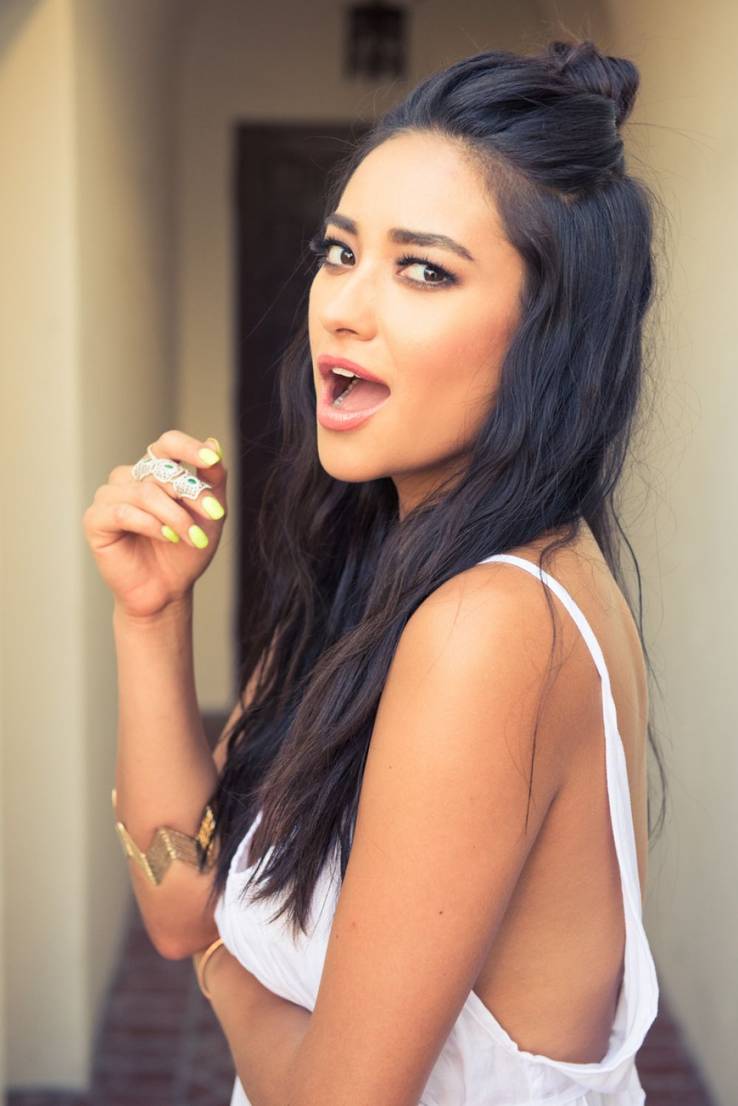 Shay Mitchell is so pretty, she made a name for herself on the show Pretty Little Liars. Mitchell's career is only getting started. She is going to be huge and she needs a super awesome man by her side because she deserves to be with someone great.
The Canadian native is one of those people that ooze all kinds of beauty. Her unique good looks, killer body and adorable personality are just a few reasons why any dude, including Gyllenhaal, would be crazy not to date her.
What I like about Mitchell is that she has her own thing going. She has her own look, her own style and her own, special zest for life.
Mitchell is not superficial. For her, the perfect guy is someone that can make her laugh "If you can make me laugh, my heart is yours! I think there's nothing more attractive than someone who doesn't take themselves too seriously," which is someone Gyllenhaal could be. These potential lovebirds could have one of those relationships that is pure fun and that is what every girl dreams of.
17 Kendall Jenner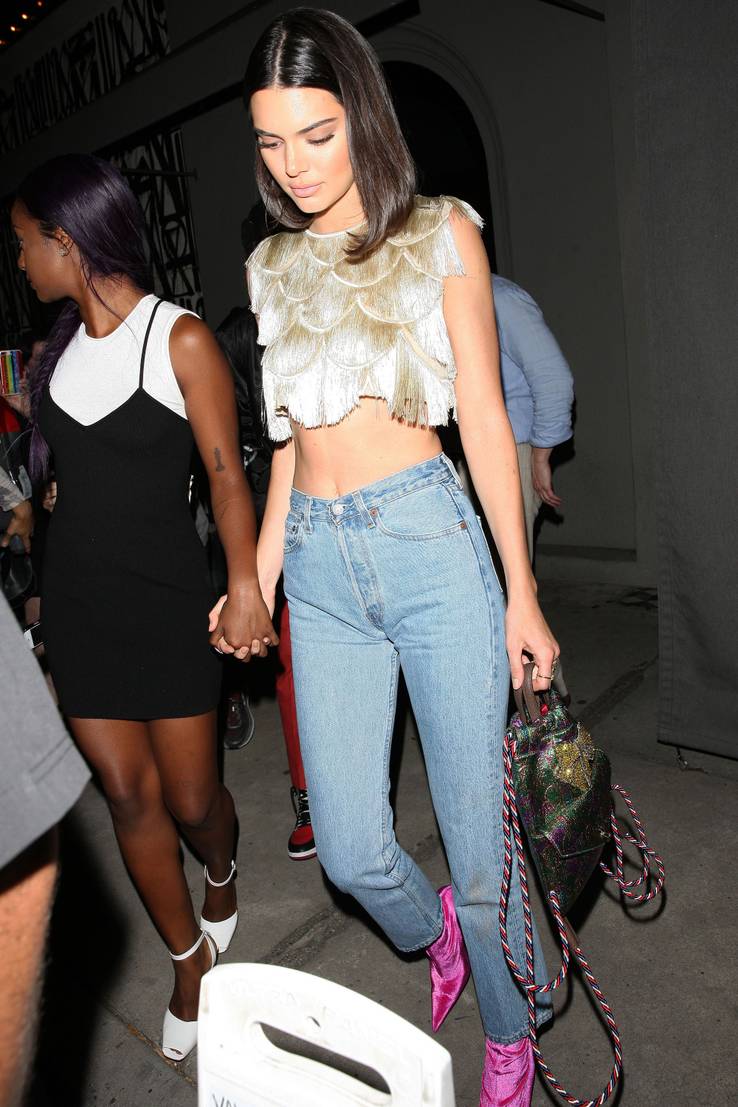 Kendall Jenner is one of our youngest ladies on the list but there is such a mature energy about her. Jenner has been through a lot and she has done so in the public eye.
Jenner is one of the modeling industry's most sought out girls. She knows how to work in front of a camera and she knows how to rock it on the runaway. She is a natural beauty with a killer style and a sweet disposition. She is the kind of girl you can bring out with the boys and that you could take home to mom, something that every man strives to find in a woman.
Like Jake, Kendall is very family oriented and has gone on record saying, "I've always been a huge family person. Growing up with such a huge family, it was just amazing, so coming home to that is always awesome and… it makes me happy."
Jenner and Gyllenhaal could potentially be a match made in heaven. The only thing I think could hold him back from going after her is the fact that she is so in the spotlight and that he tries to be low-key.
16 Emma Watson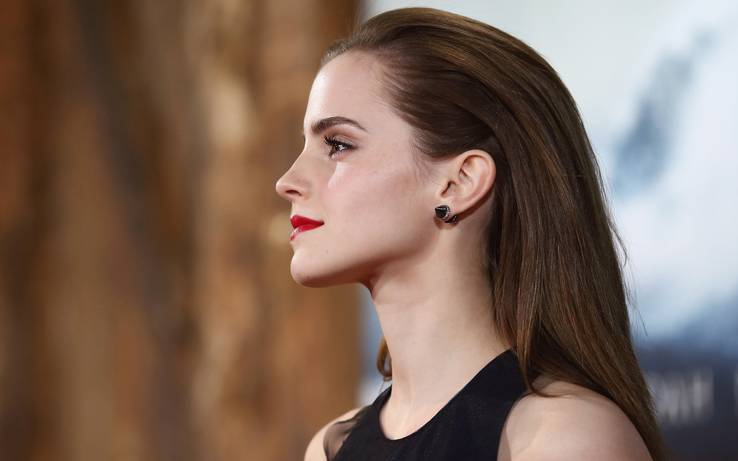 Emma Watson, to me, is one of the most special and incredible role models in the industry. Not only is she super talented, but also she is also very smart and educated. Watson is super well rounded and for a child actor, that is hard to come about. She can rock a red carpet with the best of them and as well as someone who can have intellectually stimulating conversations with the most educated of the bunch. She is a woman that any man would kill to have on his arm and perhaps Jake could be that guy.
I believe she and Gyllenhaal would be an amazing match because they are passionate, hard-working, ambitious people and they both seem to genuinely want to find love. They are two incredibly hard-working people who I think have the potential of inspiring each other and bringing out the best in one another.
In an interview Watson once said, "When I started dating I had this kind of Romeo and Juliet, fateful romantic idea about love which was almost that you were a victim and there was a lot of pain involved and that was how it should be," and I must say, I kind of think there is wisdom to that statement.
15 Billie Lourd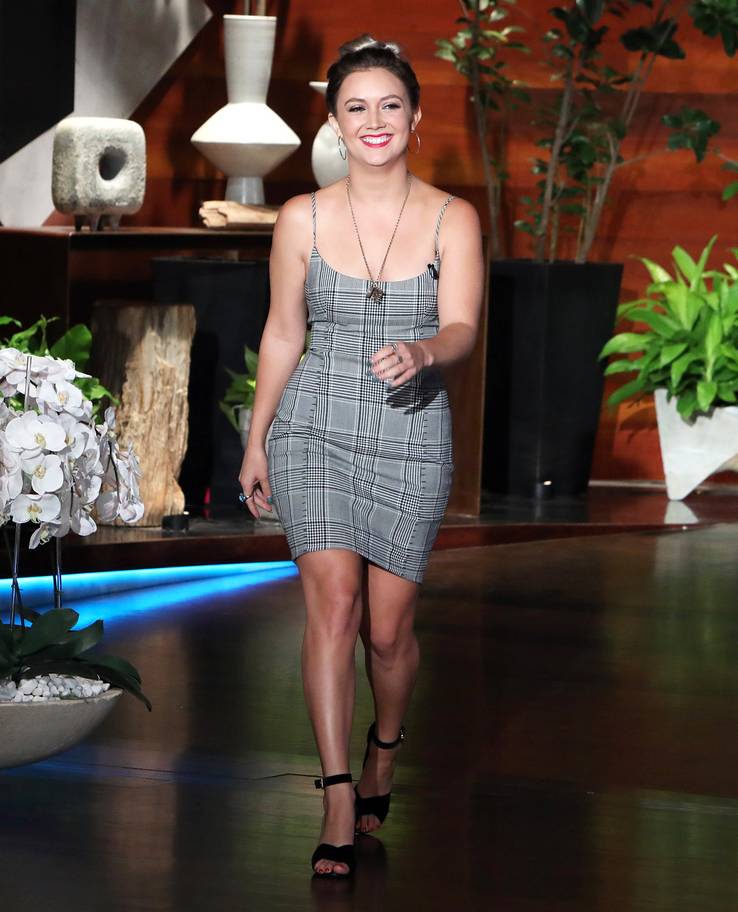 For those of you who don't know who Billie Lourd is, you are sure to know who her mother was. Lourd, who is the late Carrie Fishers daughter and her quirky personality makes you just want to hang out with her.
Lourd is cool, she is one of those girls you is just unapologetically herself and that is something that men find so amazing. Confidence and self-acceptance are one of the most attractive qualities that anyone, male or female, could possess and Lourd, like her mother has it.
Not only is she talented, cool and adorable but she is also a very low-key person. For someone who has grown up in such a famous family, she is far from stuck-up which is a testament to her parents.
Lourd has that southern charm and has said, "I am a Southern girl at heart, so I have a pulled pork sandwich and Key lime pie every day. It's a problem."
I think that Gyllenhaal and Lourd could be a match made in heaven because she seems like someone that can both challenge him and make him laugh, which is a killer combination. Also, not to be superficial, but they would make a super adorable couple, physically.
14 Emma Roberts
Emma Roberts is awesome. She comes from a family where beautiful women are the norm. She has a smile that could make anyone fall in love with her, a killer style and a sweet disposition making her a perfect catch.
I am not sure why but my matchmaker's gut is telling me these two would be a good pair. There is something about their uniqueness and individuality that makes me think that they would really hit it off. They would also match really well physically and could potentially help each other artistically, which is great. What I personally love most about Roberts is how down to earth she is. She is confident without being arrogant and without knowing how hot she really is.
Put it this way, in an interview she said, "I am definitely not like the hottest young actress, the most beautiful or whatever. I have my own thing going."
She absolutely does have her own thing going and that "own thing" is what makes her stand out from everyone else, which is pretty gangster. Obviously, I think Roberts has everything going for her, the question is, would Jake? Something tells me he would and that would make people very happy.
Featured Today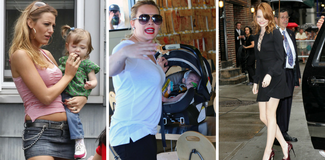 10 Has-Been Actresses With The Biggest Egos (And 10 Humble Sweethearts)

15 Celebs Who Have Stayed With The Same Partner Since The Start (And 5 Who Stay Single)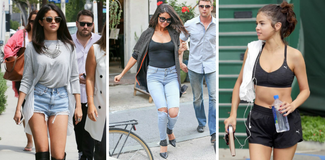 25 Paparazzi Photos Of Selena Gomez Everyone Needs To See

13 Barbie Blank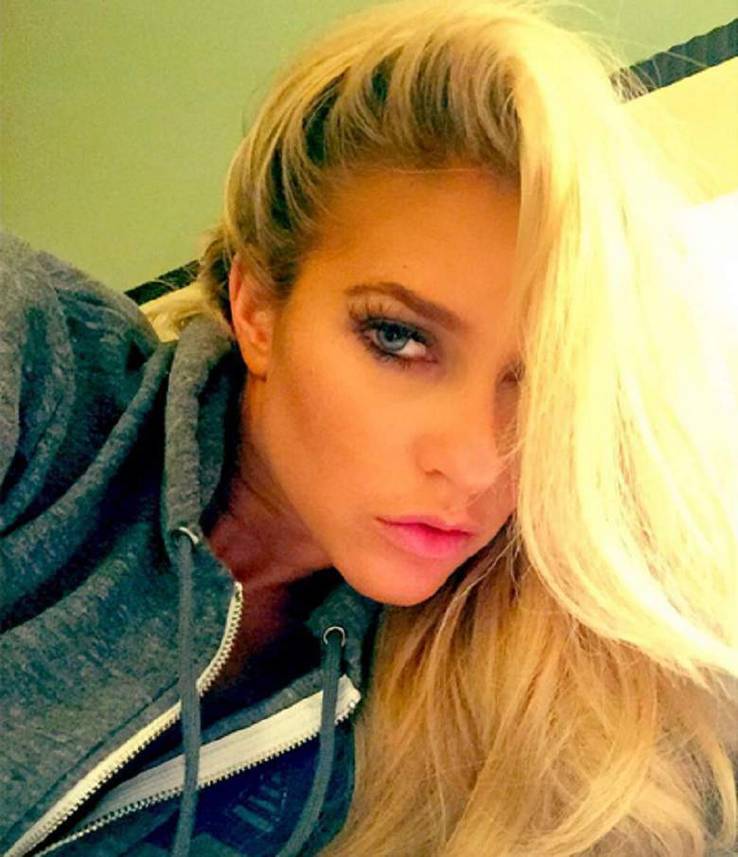 Barbie Blank is a reality star, WWE star and all-around star. She is an athlete who prides herself on her badass work ethic and super in shape physique.
Blank is no stranger to falling in love with famous men. Her ex-boyfriend was the late, great, Andrew "Test's" Martin and her ex-husband is hockey is hockey's hunk Sheldon Souray. Blank is one of those women who needs a super cool man on her arm and although she always goes for athletes, I think there is a chance that she and Gyllenhaal could be a perfect match.
Blank is not only really cool, but she is also one good looking woman. She has a killer body; a stunning face and her own, unique style that makes her stand out from the rest of them.
For those of you who have never seen the show WAGs, she is one of the stars and through the show, fans are able to get a glimpse into her life; the good and the bad. From getting married on television to going through a separation only a few seasons later, Blank has been humanized on so many levels.
I think that Barbie could be exactly what Gyllenhaal has been missing in his life and he would look damn good walking down the red carpet with her on his arm.
12 Nasim Pedrad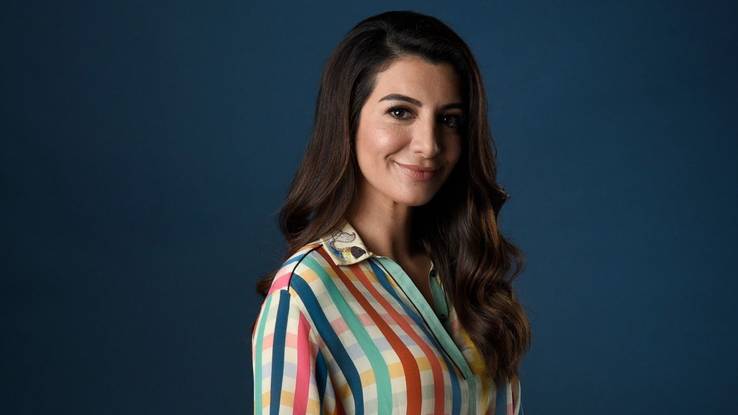 Nasim Pedrad is a riot. The comedian is known for being on Saturday Night Live as well as Scream Queens and in both she outdid herself.
Pedrad is of Iranian descent and her insanely good sense of humor and personality is why the world is slowly falling in love with her. Pedrad has everything going for her, from looks to success and confidence; she is one of those women that other women admire.
Nasim always knew she belonged in comedy and has gone on record saying,
"I knew at a young age that I wanted to do comedy, and maybe part of that was trying to fit in at school because I had a weird name, and my parents had these accents, and I was definitely a late bloomer."
I love her honesty and the openness she brings to everything she does and there is no denying that her career is only just taking off.
I do believe that she and Gyllenhaal have the potential of bringing out the best in each other which is what we all want in a relationship. Although they may seem like an unlikely pair, the more you think about them as a couple, the more you want it to happen.
11 Emilia Clarke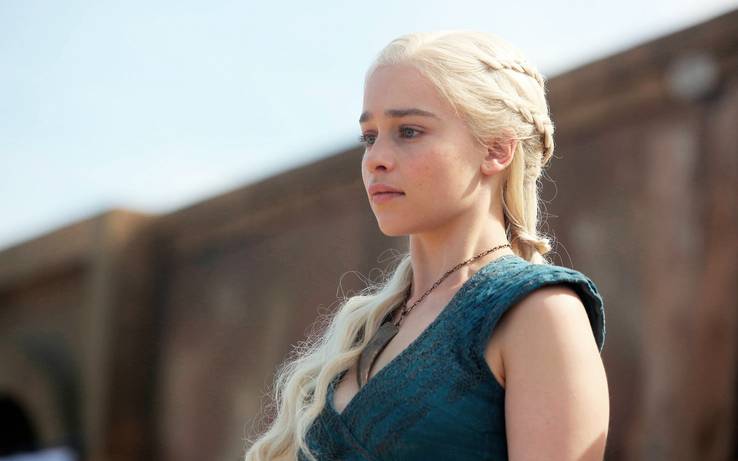 Ever since Game of Thrones became the most popular show on the planet, Emilia Clarke has become one of the most desirable people to both dates and work within the industry.
Not only is Clarke insanely talented and incredibly successful but she is also adorable, intelligent and possesses a character you can't help but love.
Emilia Clarke is only getting her career started which is one of the reasons why we think she and Jake would be great together. She will in a sense, refresh his career and he will motivate hers. Together, they would not only make incredible movies but could potentially have an amazing family together.
Both individuals are very family oriented and would make great parents. Clarke has even gone on record stating "you come from a happy family; you want to create a happy family" which says a lot about the woman she is and mother she will be.
She is, in my opinion, a perfect woman. She is beautiful, smart, hard-working, down to earth and ambitious. She is everything any man would want and need in a woman and I truly believe this pair would make a phenomenal couple. Gyllenhaal would be incredibly proud to have a woman like her on his arm!
10 Jennifer Lawrence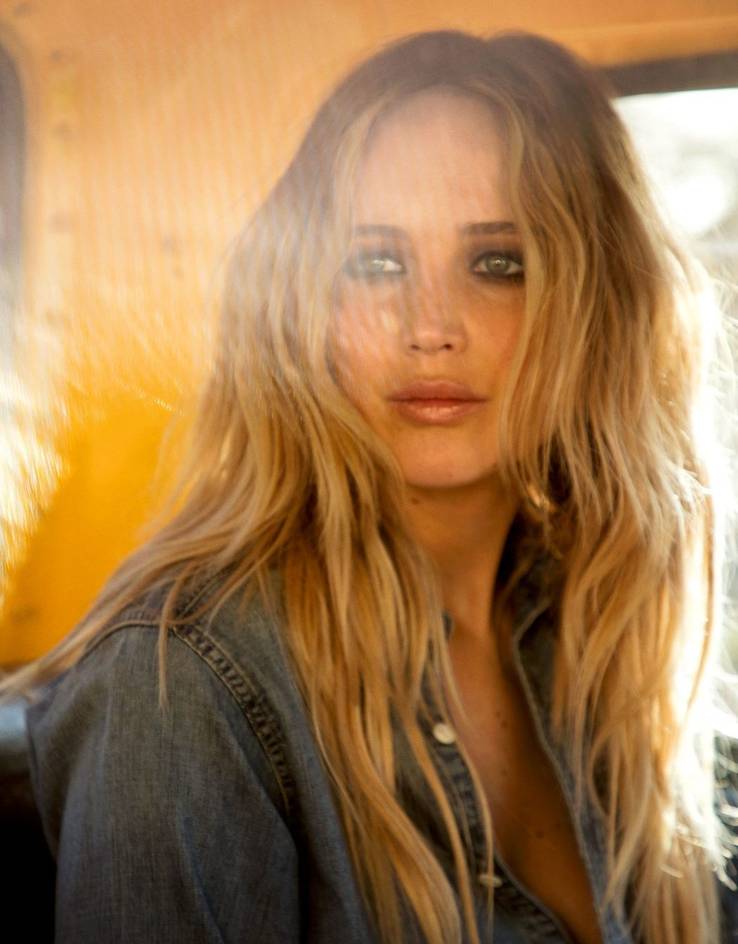 Jennifer Lawrence is hands down one of the best people in show business. Her insane amount of talent combined with her good looks and even better personality makes her the ideal woman for any man.
Lawrence has this confidence about her that you can't help but be in awe of. Her determination to be successful in this industry is admirable and her sense of certainty is one of the things that makes her stand out from the rest of the ladies in Hollywood.
Lawrence said in an interview,
"I don't know if this is why everything has worked so well and I'm not sure I'd recommend this kind of thinking to anyone else, but I've always known I'd be successful in acting. I have certainly worked for it."
This says a lot about the person she is and this confidence is an incredibly attractive character trait to have. The academy award winning actress is outstanding at anything she does and I truly believe her and Gyllenhaal could artistically and romantically be an amazing match.
There is one thing that is for sure, if Gyllenhaal was ever lucky enough to get Lawrence as his girlfriend there will never be a dull moment, she is just too funny to ever get bored of!
9 Demi Lovato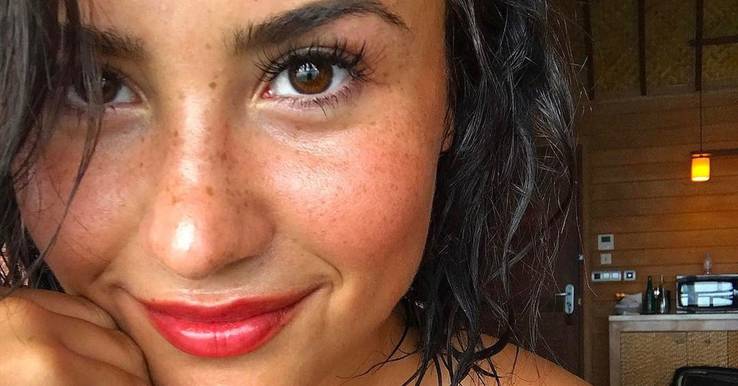 Demi Lovato is strong, talented and beautiful. Her way of life and determination to improve herself is what makes her a great role model. She has been through a lot of personal trauma and has come out of it stronger than ever and she prides herself on being a role model.
Her scars tell the story of her life and she has stated, "I think scars are like battle wounds – beautiful, in a way. They show what you've been through and how strong you are for coming out of it."
Lovato may not be an obvious choice for Gyllenhaal but the reality is that together, this pair would be unstoppable. I think Gyllenhaal would be a very grounding force to Lovato and that Lovato would bring out the best in Gyllenhaal.
Lovato is wise beyond her years and has displayed an immense amount of courage, pride, and self-certainty which is super attractive. Her determination to better herself is something that would make her a great partner. She is eager to grow and learn from those around her and I think Gyllenhaal and his calm demeanor would be a great asset to her spunky lifestyle.
I love Demi Lovato, I think that she is amazing and not to sound superficial but she has never looked better. If I was a dude, I would be going after her!
8 Kristen Stewart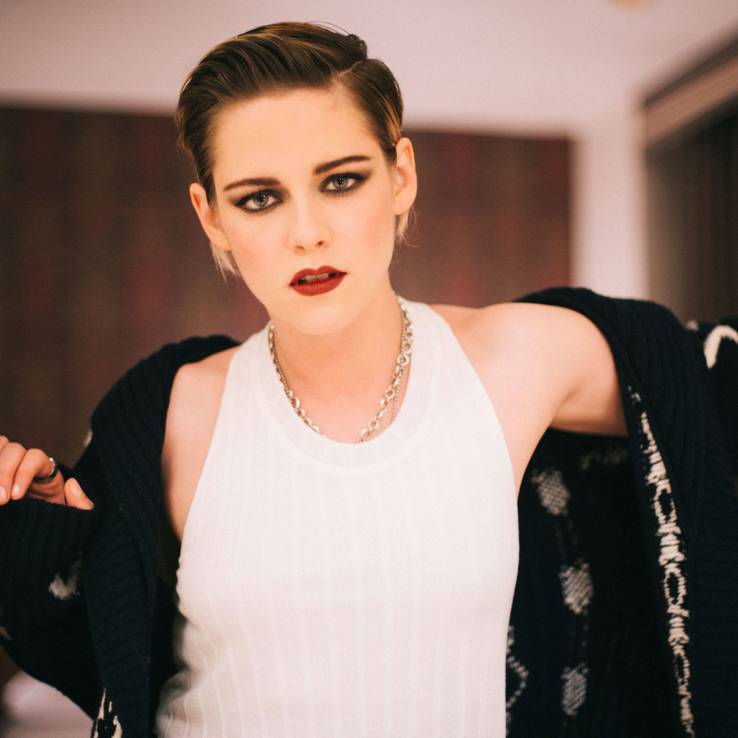 To me, Kristen Stewart is one of the most misunderstood people in show business. Stewart is super famous and I feel as though people judge her for certain mistakes she has made. Let me get one thing out there, no one is perfect and at the end of the day, every individual has done something that someone else will judge them for. The only problem is that Stewart is in the public eye, which maximizes every mistake she makes.
Stewart comes from a close-knit family and she has gone on record stating, "I'm not ready to get married, but I have a pretty great family and I'd like that too, someday."
Both she and Gyllenhaal want to have a family which is a great starting point. Both have also spent years in the public eye, giving them a lot of common ground to work with. Although they may not be the most obvious match, they will surely get people talking for all the right reasons. Love her or hate her, Stewart is a catch that any man would be happy to get!
7 Olivia Pierson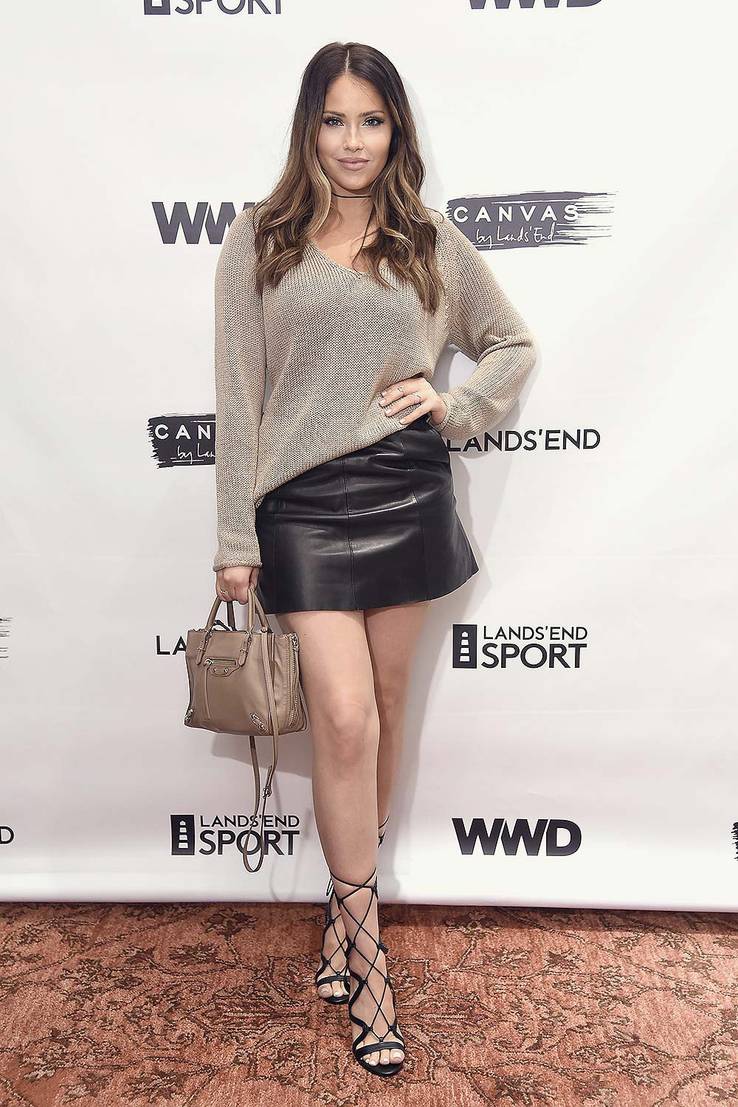 Olivia Pierson is a certified hottie. The reality star and blogger has found a lot of success in recent years and I think she should move on from athletes and head over to the actor side.
On the surface, Pierson seems like just another hot girl on Instagram but the reality is that she is so much more than that. She is one of the hardest working women on the gram and her personality and sense of style are what makes her stand out.
Not only is she hard-working and beautiful but she is also extremely family oriented. She and her best friend are cousins and business partners and together they have brought each other to new heights in their career. Her love for her friends and family is contagious and I truly believe Gyllenhaal could fully fall in love with her.
She has everything a man would want and more and if it's not Jake, some other A-lister is going to scoop her up because she truly is the complete package. I don't know why my gut is telling me they are a good match but to be honest, my gut is rarely wrong, so hopefully, these two get a chance to meet in the near future.
6 Danielle Herrington
Danielle Herrington is a rising star. The sports illustrated model has been reaching new heights in her career and I think she is missing an A-list man to really put her name on the map.
Although most people believe that supermodels are very self-absorbed that is far from the case, especially with Herrington. She is one of those people who, although she is beautiful on the outside, her inside beauty is far more impressive.
Herrington is gorgeous. However, as we all know, it is not all about looks. Not only is she gorgeous but she is smart, family oriented and full of spunk. She is grateful for the opportunities that she has been given and seems to be a genuine human, which is hard to come by in this generation.
Her sweet disposition makes her such a sincere and kind soul that I believe Gyllenhaal would be able to let his guard down and be 100 percent himself.
I think Gyllenhaal has a kind soul which matches that of Herrington and together, they would become a power couple because of the ambition they both have. Yes, there is an age difference, but sometimes being with an older man is exactly what some ladies need and Gyllenhaal seems like that man that has the patience to allow his woman to grow at her own pace.
5 Bella Hadid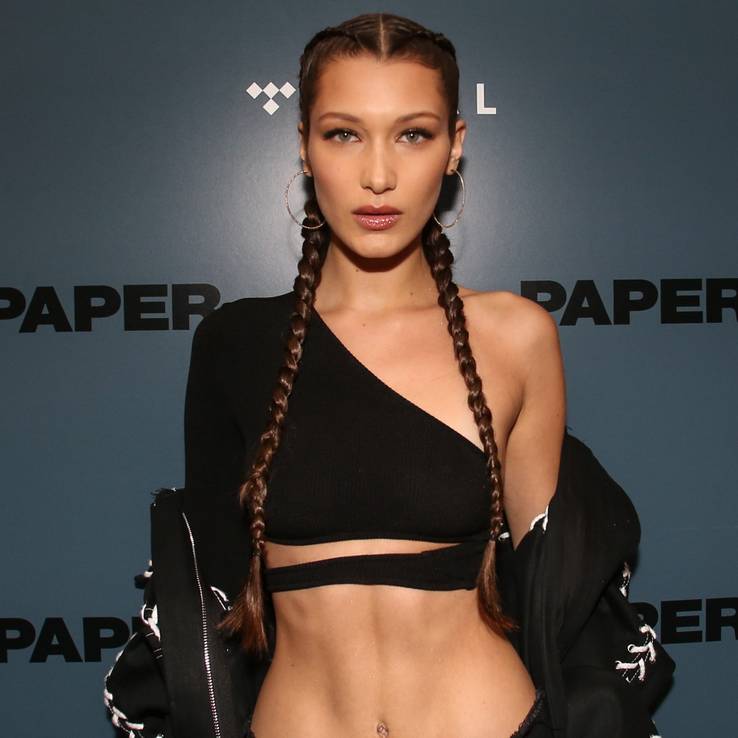 In the world of modeling, Bella Hadid is at the top of everyone's list. Hadid kills in every photo she is in and on every runway she walks. Hadid knows what she is doing.
Her natural beauty in combination with her unique sense of individuality is what makes her special. Not only does she have all that going for her, she is also incredibly close to her family which is important to Gyllenhaal seeing how much he loves his family. Although Hadid comes from a wealthy family, she does not want anything to be handed for her.
She works incredibly hard and puts her all into whatever it is she is doing. Hadid has stated, "I just aspire to be the best I can be. I want to work hard and set one goal at a time for myself."
This statement is very telling of the person she is and it shows a lot of character and maturity which is exactly what Gyllenhaal needs. Yes, I know, there is one problem here and that problem is The Weeknd. Hadid and The Weeknd are an on again off again couple who apparently are on right now. Well, the next time they are off, I advise Gyllenhaal to find a way of seeing her because girls like this do not stay single for long!
4 Hillary Duff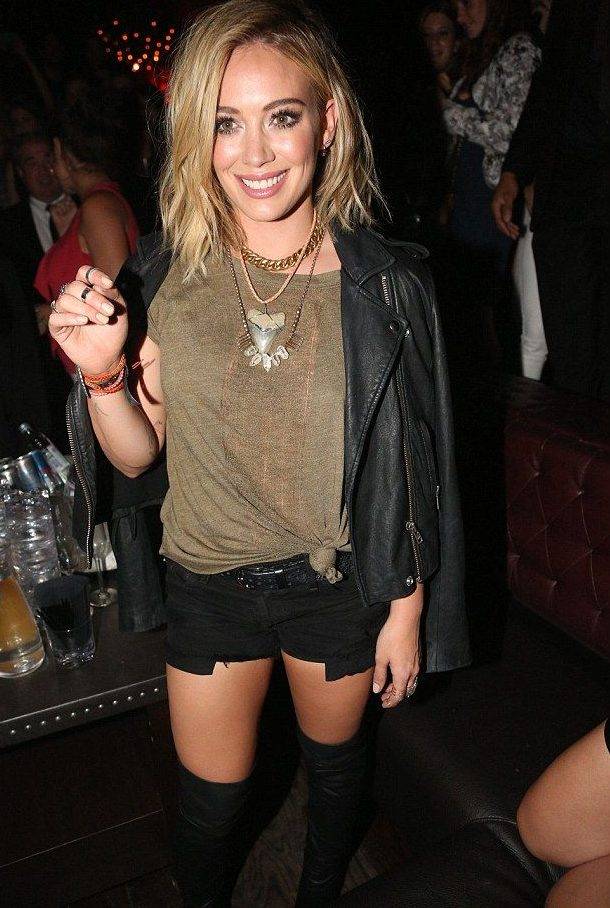 Hilary Duff is a mother, an actress, a sister and an amazing role model.
It is rare to find someone who has grown up in the public eye and be so down to earth, but Duff is one of those people. Her love for the world around her is adorable and there is something so lovable about Duff that it is impossible for Gyllenhaal not to at least be interested in getting to know her better.
Duff, who is recently divorced, is an amazing mom. She has put her career on hold in order to be the best mother possible which is something I know Jake would love about her.
Her openness is something I admire about her. She is aware that she is a role model and has lived a life authentic to her. She has even been open about motherhood and pregnancy stating, "A part of me isn't like those women who love being pregnant. I love my baby, and I miss that feeling of being attached to him when he's kicking, but I was so ready to not be pregnant." However, that does not mean that she would never want to be pregnant again…hint hint!
3 Lady Gaga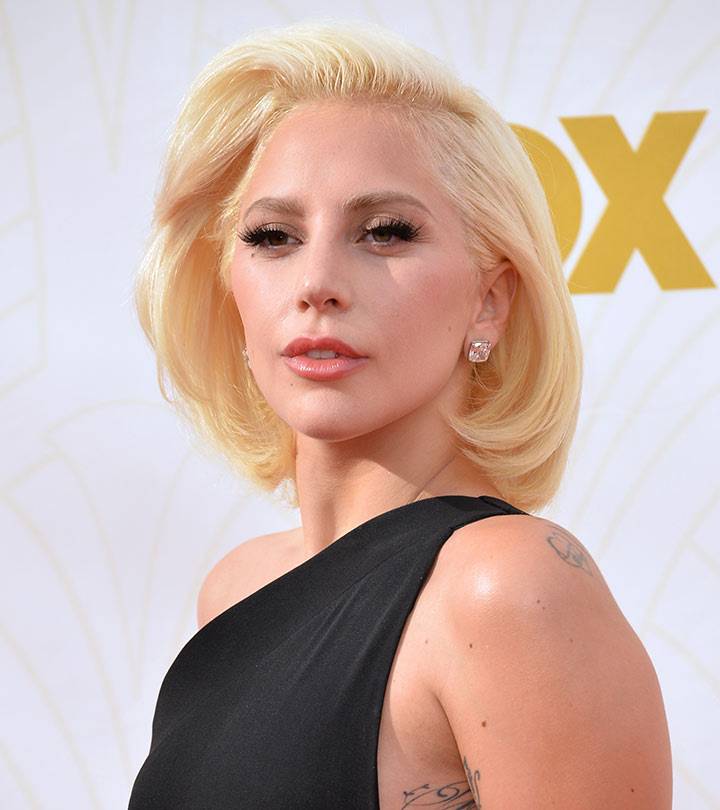 Lady Gaga is without a doubt one of the most talented people of this generation.
She is a singer, an actress and a role model to people all around the globe. Gaga, who recently called off her engagement is one of those people who you could just tell is special.
Her kind heart, work ethic, and creative soul are what make Gaga so incredible. Not only is she super determined and hardworking but she is a believer in true love which is what makes me want to set her and Gyllenhaal get up close and personal.
For some reason, I feel like Gaga is full of love and has no one to give it to. However, I feel as if Gyllenhaal is in the same situation. This is why I think they should combine forces and become this super couple that will take over show business together.
Although Gaga has her wild side, I think that is a good thing for Jake because it will get him to loosen up a little bit, which everyone needs to do once in a while. I hope my instinct is right and I hope that sooner rather than later, the world will see Lady Gaga and Jake Gyllenhaal walk a red carpet, hand it hand…here is to hoping!
2 Lupita Nyong'o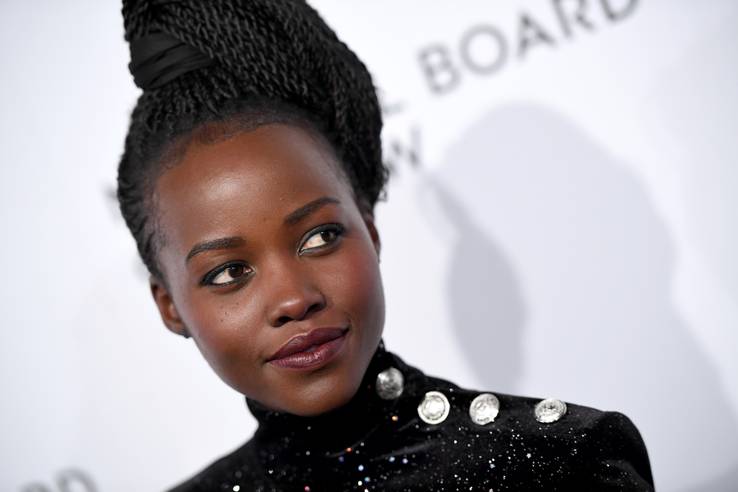 Lupita Nyong'o is one of those people who came into show business and captured the hearts of everyone who watched her perform. To me, she is the epitome of class and grace and she is someone that could take Jake Gyllenhaal to places he never thought possible.
Nyong'o has something so surreal about her. She is one of those humans who exude goodness and I feel like she is the type of person that makes you better, simply by being around them.
Her contagious smile and elegant beauty are enough to make any man weak at the knees. She embraces her natural beauty and has stated, "I feel privileged that people are looking up to me, and perhaps a dream will be born because of my presence."
This statement is an example of why she is such a great role model. Young girls, in this generation especially need women like Nyong'o to inspire and teach them about embracing their natural selves.
There was, at a time, some rumors going around that she and Gyllenhaal were into each other. Although nothing came out of it, the photos of them chatting it up at a party clearly show some sort of fireworks. Something tells me that they would be a great match. Hopefully what everyone thought about them is true, and eventually they will find their way to each other.
1 Emma Stone
Emma Stone is one of Americas Sweethearts and we know exactly why that is. Not only is she beautiful and talented, but Stone is one of the most real people in show business. Her quirky personality in combination with her huge amount of success is what makes her so special.
Stone and Gyllenhaal had been linked in the past and although many people thought they were official nothing really ever came out of it. Regardless of that, Stone would be the perfect girl for Gyllenhaal and here is why I think that. She is successful and would not be using him to get ahead in her career seeing how she is an Academy Award winner and all. She is incredibly beautiful, she is family oriented, she is smart, she is hard-working and of course, she is funny as heck. She is everything people should strive to be and she is a great role model for young women.
Stone and Gyllenhaal have the potential of being Americas most loved couple and I personally think they have the potential of ending up together in the long run. On the surface, these two are perfect for each other.
All quotes : https://www.brainyquote.com
Source: Read Full Article