25 Captions For Wedding Dress Pictures That'll Make You Stand Out From Every Other Bride
So this is it, huh? Your wedding day. As I see it, you're one of two people. Person A has been dreaming about their wedding since they found out weddings exist. They had a big book of wedding stuff before Pinterest was even around, and now they have a ton of wedding boards. They knew what color scheme they wanted, what the food would look like, what flowers they'd have, what their dress would look like, and more. And then there's person B, who never really took time out of their day to plan their wedding before they knew it was happening. They knew they'd be interested when the time came, but planning beforehand just didn't seem like something they felt was a good use of their time. But whichever kind of bride you are (because there's nothing wrong with either), there is one thing that crosses everyone's mind when the time comes: the wedding dress, and of course, some epic captions for wedding dress pictures to share with your friends and family later.
Who knows how the dress phenomenon really started, but at least for now, it's here to stay. So whether you love to love it or love to hate it, finding your wedding dress was kind of a big deal, and you want your Instagram caption to do it justice. Luckily, these 25 captions are just what you need to tie up the final ribbon on your big day.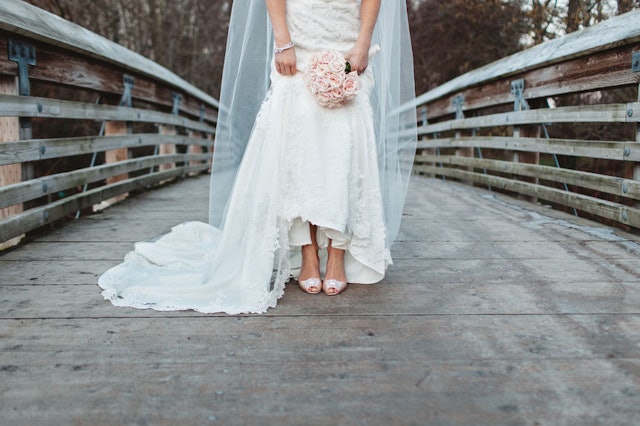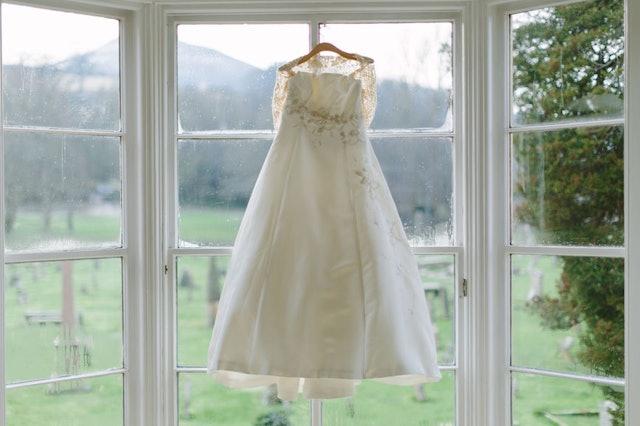 13. "After all, there is something about a wedding gown, prettier than any other gown in the world." — Douglas William Jerrold
14. "We believe in dressing up in gorgeously impractical things, like tulle, sequins, lace and sparkles." — Unknown
15. "Dress like you're going somewhere better later." — Unknown
16. "Be your own kind of beautiful." — Unknown
17. "On her wedding day, a woman should be certain she has found a dress that makes her feel confident, and above all else, beautiful." — Carolina Herrera
18. "At the end of the day, it's the bride who makes the dress, not the other way around." — Kang Chun Lin, designer
19. "Any woman can wear a great outfit, but it is her who makes the statement." — Tammy Taylor
20. "I said yes to the dress." — Unknown
21. "You're never fully dressed without a smile." — Annie
22. "I want people to see the dress but focus on the woman." — Vera Wang
23. "I think that playing dress up begins at age five and never truly ends." — Kate Spade
24. "I can't keep calm, I said yes to the dress." — Unknown
25. "Being happy never goes out of style." — Lilly Pulitzer
Source: Read Full Article