25 Uber-Luxurious Things That Tourists Can Only Experience In Dubai
When it comes to luxury, Dubai pretty much wins. 20,000 millionaires live here, according to The Wealth Report, and the city is a veritable playground for the ultra-wealthy. The glitzy Emirate is one giant #luxury of dizzying high-rises, plush interiors, and of course, designer shopping. "Upscale" isn't a word that features in this Middle Eastern hub – only the most luxurious will do. From a desert wasteland in the early 90s to one of the most vibrant cities on earth, Dubai has undergone a transformation that has to be seen to be believed. This is a place with Lamborghini cop cars, gold-plated iPads, and the world's only 7-star hotel. Glitz, glam, and a whole lot of money are making Dubai one of the most wished-for destinations on earth, and travelers aren't going there for glamping.
Only in Dubai will you find designer-packed malls with multiple stories dripping in Chanel and Givenchy. Only in Dubai are ATMs actually gold-plated. One in five cranes in the world is located in Dubai. As travelers flock there for the luxurious lifestyle, it's time to take a closer look at Dubai's biggest feature – luxury. The region's culture is founded on an opulent and rich history of kings and princes. While the Emirates only has a handful of people with an actual royal title, the aim is to get everyone under the royal umbrella. Check into a Dubai hotel room, and you will be treated like a king. Chauffeur-driven limousines are just the start. Here are 25 uber-luxurious experiences that only Dubai offers.
25 THE MOST LUXURIOUS HOTEL IN THE WORLD
Move over, 5-star hotels. The Burj Al Arab bills itself as "the world's most luxurious hotel," and with good reason. Situated on its own private island and built at a cost of $650 million, every inch of this property is dripping in decadence. 60 stories of suites come with gold-plated iPads, ocean views, and marbled bathrooms.
The 7-star Burj Al Arab hotel is 100% luxury. Every room comes with a 24-carat gold-plated iPad.
You need reservations just to walk the grounds here. The Royal Suite costs $24,000 a night.
24 AN ATM THAT DISPENSES GOLD BARS
Only in Dubai do ATMs dispense solid gold. Most of us panic about actually having the cash to withdraw from an ATM, but in Dubai, wealth isn't something you acquire. It's a concept you grow up with. This ATM is one of two in Dubai that dispenses pure gold. The machine's exterior is gold-plated, and touch screens offer 320 items to choose from – from customized gold coins to heavy gold bars. It is estimated that 40% of the world's gold trade in 2013 happened in Dubai.
23 VERSACE ICE CREAM SCOOPS FOR $817 EACH
The whole of Dubai is dripping in gold. Not surprisingly, so are the ice cream options. For $817 a scoop, you can sample the world's most expensive ice-cream. The "Black Diamond" flavor at Scoopi Cafe features edible 23-carat gold flakes, Madagascar vanilla ice-cream, Iranian saffron, and black truffle. It's served in a Versace bowl with a matching spoon (and CNBC reported that purchasers can keep both). The cafe also offers upscale flavors like mango passion fruit and gourmet chocolate cups. This is not your average sundae.
22 DINNER IN THE WORLD'S TALLEST BUILDING
Just looking at this pic is enough to get your heart rate up. Dubai is home to the Burj Khalifa – the world's tallest building. It holds the record for being the world's tallest free-standing structure at 2,716 feet tall. Three times as tall as the Eiffel tower and nearly twice as tall as the Empire State Building, it is a literal feat of engineering. Views span the whole of Dubai, and travelers can dine at the world's tallest At.Mosphere restaurant.
21 HIGH-RISE TENNIS COURTS
If you're going to play tennis, do it in style, right? Dubai is home to the world's highest tennis court – Roger Federer and Andre Agassi played here in 2005. At 1,053 feet high and located in the Burj Al Arab hotel, this court staggers dizzying heights over the Arabian Sea and it's situated on the hotel's private helipad. The hotel can even arrange marriage proposals to be held here – complete with a helicopter-delivered ring and refreshments (assuming it all goes to plan).
20 LAMBORGHINI COP CARS
Over in the US, a Lamborghini is the kind of car you might see a celebrity driving. Kylie Jenner bought herself a $400,000 Lamborghini Aventador to accompany her $1.4 million Ferrari. In Dubai though, even the cops are cruising around in sports cars worth half a million dollars. The Dubai Police Force's fleet also includes Bugatti Veyrons, Aston Martins, and a McLaren. All of these vehicles can exceed 190 mph. The most expensive cop car in Dubai is worth an estimated $1.9 million, according to The Daily Mail.
19 THE WORLD'S LARGEST AQUARIUM (INSIDE A MALL)
For starters, this isn't just the largest aquarium in the world. It's inside a mall. The Dubai Mall aquarium holds 2.64 million gallons of water and is home to over 33,000 aquatic animals – including sharks. It's quite something to browse the mall's luxury boutiques with this as the backdrop.
Sharks and rays roam freely inside the 2.64 million gallons of water at the Dubai Mall Aquarium.
Travelers can dive with sharks here, plus the options for underwater photography are endless.
Featured Today
25 Mistakes Every Tourist Makes When Visiting The UK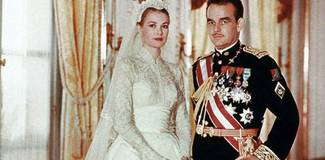 25 Of The Most Expensive Engagements Ever

20 Things We Could Ask Hotels For That Are Surprisingly Free

18 A PLACE SO RICH, FOOD FOR THE POOR IS FREE
While Dubai is enjoyed by the ultra-wealthy, this population doesn't ignore the needy. It's estimated that 80% of construction workers in Dubai are foreign, and many of them can't make ends meet. In 2016, The Huffington Post reported that fridges like these were popping up all over Dubai. While there are food banks in the US, it's rare that you'll find refrigerated food with a "help yourself" policy for the poor. It's nice to see that amid all this extortionate wealth, there is still a place for the less-fortunate to find kindness.
17 1200 DESIGNER STORES IN ONE MALL
Most malls have a "fancy" section. For the most part, it will be a tiny corner with a handful of Calvin Klein Jeans items. Maybe some designer perfume. The Dubai Mall is part of the $20 billion Downtown Complex and shopping here is serious business. 13 million square feet of retail space here offers big-name brands like Louis Vuitton, Gucci, Versace, and Dolce & Gabbana. You'll also find Cartier, Van Cleef & Arpels, and Tiffany & Co. jewelry. The mall has 1200 stores. Not surprisingly, most are designer.
16 PRIVATE BEACH ACCESS FROM AN INFINITY POOL
For a city that was built on the edge of a desert, there's no shortage of water in Dubai. The most exclusive hotels come complete with a private beach, and it isn't just any beach. White sands, private lounging zones, and infinity pools opening directly onto shores have the Arabian Sea as their backdrop, and waters are crystal clear. It's not uncommon to find a myriad of bridged pools, suspended decking, and buzzer-to-lounger service available all day long. Chilling with a view? You're spoiled for choice here.
15 GOLD-PLATED IPADS IN YOUR HOTEL ROOM
If you're lucky enough to stay at the Burj Al Arab hotel, you can expect a 24-carat, gold-plated iPad in your room as standard. The hotel actually only has suites– something the designers wanted from the start to earmark the property's exclusive edge. Alongside Rolls-Royce or helipad arrivals, guests are treated to a gold-plated iPad and a regular iMac in their suite. The iPads act as "virtual concierges," and can be used to book in spa treatments, make dinner reservations, or just ask for anything you need.
14 ALL-MARBLE BATHROOMS WITH JACUZZI TUBS
Visiting Dubai is all about embracing the luxury. Whether it's being chauffered to dinner in a white Rolls-Royce or dining on the highest rooftop bar in the world, you're going to find yourself surrounded by decadence. The ultra-wealthy can book into the $24,000-a-night Royal Suite in the Burj Al Arab hotel. It offers two master bedroom with a state-of-the-art Italian marble bathroom.
The jacuzzi tub is encircled by marble pillars and solid gold. The suite even has a private library and a rotating bed with 13-selection pillow menus.
13 THE $174,000 PIZZA WITH EDIBLE GOLD
Fine dining takes on a whole new meaning in Dubai. Yes, there are extravagant brunches with made-to-order eggs. If you've got the budget, though, there's also the world's most expensive pizza, which Emirates covered.
The world's most expensive pizza costs $174,000. It comes with Beluga caviar and 2 oz. edible gold leaf.
Available at the prestigious Pierchic restaurant for $174,000, the toppings include Italian white Alba truffles, Monga saffron from Kashmir, French foie gras, and Beluga caviar. It comes completed with Japanese matsitake mushrooms and two ouces of edible gold leaf soaked in Dom Perignon champagne. Dominos? Not quite.
12 THE 47th FLOOR ROOFTOP LOUNGE
Fine food, top beverages, and stellar service aren't anything without a view to match. The city's skyline views are unparalleled from multiple high-rise bars and lounges, although the Level 42 Sky Lounge receives the best reviews. Located on the 47th floor of the Four Points by Sheraton hotel, this al fresco terrace overlooks the majestic bay, the world's tallest Burj Khalifa building, and the entire downtown district. The world's top DJs and mixologists are flown in to make the experience unbeatable, although the view here kind of wins.
11 SUPERCAR TRAFFIC JAMS
Despite attempting to deliver a seamless experience from start to finish, Dubai does have one problem – traffic. The highways linking the various districts of Dubai and the neighboring Emirates are frequently jammed, although looking around, it's clearly not your average traffic jam. It isn't uncommon to see sights like this – a literal who's who of cars. Six-lane highways in the US might have drivers peering over their steering wheels at some celebrity in a Jaguar, but they've got nothing on Dubai. Rows of Ferraris, Lamborghinis, Porsches, and Aston Martins are just how locals roll.
10 NOT YOUR AVERAGE STARBUCKS
This Starbucks at Ibn Battuta Mall in Dubai is ranked as one of the most beautiful in the world. For all the flack Dubai gets for being the land of "all things new," the city does have a rich and beautiful history. Intricately carved archways and hand-painted mosaic tiling here are typically Moorish in design, and the high ceilings are definitely grandiose. The Frappuccino you get here might taste the same as it does over in the US, but the dove-painted ceilings are something else.
9 FIRST CLASS SUITES ON EMIRATES AIRLINES
It's well known that Emirates is one of the most luxurious airlines in the world. In 2017, Emirates completed the first flight of its new Boeing 777 fleet – and yes, the first class category is luxe as it gets. Inspired by Mercedes-Benz, the new first class suites feature virtual windows, "zero-gravity seats," and a spacious 40 square feet of space. The trimmings? You're looking at Bowers and Wilkins noise-canceling headphones, fine leathers, 32-inch HD TVs with touch screens, and custom-controlled mood lighting.
8 A 24-CARAT GOLD FACIAL
Here's a perk of being a travel writer – all the luxurious pampering you get to sample as "part of the job." In 2015, Time Out sent a reviewer to Dubai to sample the city's most luxurious spa treatment – the 24 carat gold facial. It is legend that Cleopatra slept in a gold mask every night. Definitely going down that road is Emirates Palace's 24-carat gold facial, which uses four sheets of gold. The spa's therapist told the reporter that Saudi Arabian women come in for this facial "two or three times a month." It costs upwards of $700.
7 THE ULTIMATE POOLSIDE EXPERIENCE
You're looking at the One & Only The Palm pool – or rather, one of the multiple pools at this secluded beachfront resort in Dubai. Guests here are in for the ultimate luxury vacation. The five-star hotel has a Michelin-starred restaurant and an exclusive location at the westernmost tip of The Jumeirah Palm's man-made archipelago. Fountain-flanked pavilions are lantern-lit at night and daytime lounging is designed for peace and quiet – private butlers are available 24 hours a day. Suites start at around $1000 a night.
6 A LUXURIOUS SOLUTION TO TRAFFIC
Dubai is all about innovation. While the region is distinctly Middle Eastern, you can find the best of both worlds with fabulous international cuisine and every designer store known to man. You've already seen the supercar traffic jams. Those can have commuters waiting for up to 45 minutes just to travel a few miles. The solution? Have a helicopter airlift your car.
In 2017, Dubai introduced sky taxis. These are actual taxi drones.
Whether you're on the road or in the air, Dubai will never rob you of your right to luxury.
5 A $1000 CUPCAKE MADE FROM EDIBLE GOLD
Cupcakes are an indulgence on a whole different level in Dubai. USA Today reported that a $1,007-a-piece cupcake is the most expensive in the world. Made with edible gold sheets, the Golden Phoenix Cupcake is crafted with Italian chocolate, vanilla beans from Uganda, and stawberries dipped in edible gold. The cupcake must be ordered 48 hours in advance. Landing itself on the list of most expensive dishes in the world, it accompanies an $8,713 gold flake dessert and the world's most expensive $293 burger.
4 THE $12.3 BILLION PALM JUMEIRAH ISLANDS
The Palm Jumeirah is an artificial archipelago of stylized islands designed in the shape of a palm tree. The cost to build it was $12.3 billion. This ultra-exclusive part of Dubai fronts the Jumeirah Beach sands, and it's luxe all around. The shores are fronted by five-star hotels, decadent restaurants like Nobu, and a ton of attractions. Just wandering around here is a luxury in itself, although you can hire a speedboat to sail around the resort in true glam. Wealthy locals have apartments here, and we don't need to tell you what the view is like.
3 SPOTTING MOVIES GETTING FILMED
Most celebrities hit up Dubai for the endless shopping and dizzying roof lounges. Tom Cruise is an actor who goes to Dubai for different reasons. For Mission Impossible: Ghost Protocol, Tom famously scaled the world's tallest Burj Khalifa building – and yes, he pulls his own stunts. At 2,722 feet above the ground, Tom is seen clinging onto the outside windows of the world-famous high-rise. The city appears like a dot below and Tom was battling heavy crosswinds. The movie's producer told Yahoo! that Tom's stunt double only participated in the safety rigging.
2 RIDE AROUND IN A BUGATTI TAXI
For most of us, a taxi is a convenience (and a bit of a luxury). Taxis get you from A to B, and you honestly don't care how they come, as long as they're clean. Your taxi or Uber in Dubai could be one of these if you luck out. Alongside the fleet of Lamborghinis that form Dubai's police car fleet, you can easily spot Bugatti taxis (with Wi-Fi). An oil change for a Bugatti can cost more than most cars cost to purchase.
1 THE DUBAI MARINA
Most tourists are happy to just gaze at the Dubai Marina. This ultra-exclusive residential area was built in 2003. While high-rise apartments fill the towers, there's plenty to do. Speedboat tours and sunset dinner cruises are hugely popular, as is The Walk promenade – one of the few areas in Dubai that can be traversed on foot. NYC might have the glitzy edge, but the Dubai Marina is something else.
If you've got Facebook friends who dream of a luxury vacation in Dubai, hit share. From that stunning Starbucks to the views you cannot experience anywhere, your friends need to see this. Bonus points for reminding your iPad-hooked friend that their tablet does come as a literal gold tablet…
Source: Read Full Article