5 Secret 'Harvey Weinsteins' That Will Ruin Your Favorite Childhood Shows
The whirlwind storm of media, Tweets, surprise twists and a seemingly neverending line of women coming forward to accuse film producer Harvey Weinstein of assault and abuse has been eye-opening and heartbreaking. Yet, it is considered in many ways to be a catalyst for the film industry which is sadly riddled with men like Weinstein according to the many alleged victims out there. But what about those other alleged abusers? They couldn't in any way affect us everyday non-celebrity folk, right? Wrong! We have found five "secret" Harvey Weinstein-like men in the industry that the media isn't circling around. These men are powerful yet their names are not too well-known. Their scandals of being accused of assault might have just been mere blips on the news but one other thing that they all have in common is that they could be linked to your childhood.
That's right, their professions have something to do with children's entertainment. We like to think of the people who provide laughs for little ones as kind and good people so the careers that these men have chosen makes the allegations even more disturbing. We want to point out that some of the men on this list have denied the allegations against them and at this time, they are not legally anything other than claims that we are aware of.
Nickelodeon Producer Chris Savino Was Fired And Expressed Remorse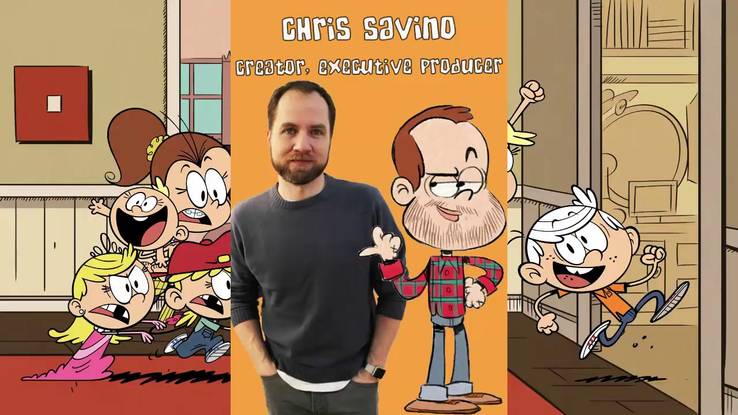 Chris Savino created and produced The Loud House, a cartoon on Nickelodeon about a boy named Lincoln Loud and his ten sisters, Lori, Leni, Luna, Luan, Lynn, Lucy, Lana, Lola, Lisa, and Lily. It is a generally cute cartoon about the chaotic life of eleven siblings living in a house with one bathroom. It has pretty decent ratings for only being on the air since 2016, and has been widely regarded as a hit by its fanbase. Unfortunately, the show's creator and producer isn't thought of as nicely as his show. He has been accused of harassing up to twelve women. Savino has gone on record, apologizing for his behavior in the incidents. "I am deeply sorry and I am ashamed," were his exact words. Due to the allegations against him (and presumably, his admitted guilt in apologizing), Savino was fired from Nickelodeon and ties with the show he built were cut. The show continues on without him.
Pixar and Disney Animation Chief John Lasseter Denies The Allegations Against Him But Took A Sabbatical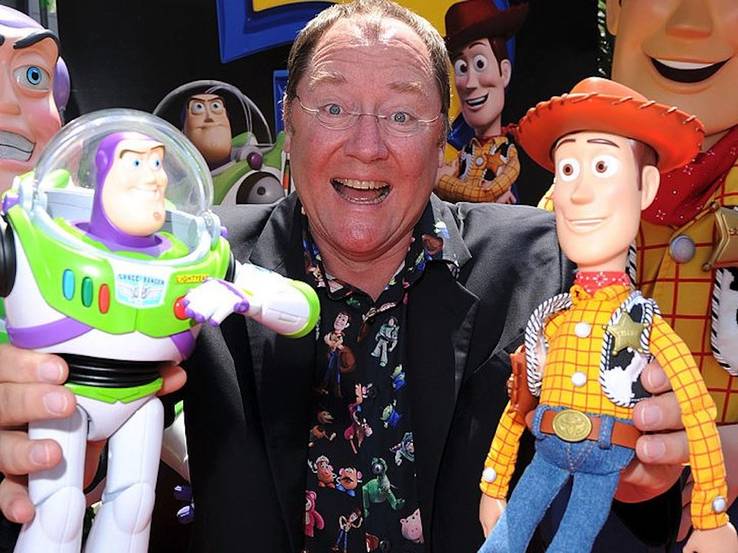 John Lasseter built a sweet spot in life for himself as Pixar and Disney's Animation Chief. He is still known as one of Walt Disney's most important executives and he actually co-founded Pixar. Sadly, things have started to turn sour for him as he has been accused by many women of making unwanted advances. His alleged victims reported that he touched them inappropriately despite them making it clear they did not want him to do so. Due to the accusations, Lasseter took a six-month leave of absence from Pixar and Disney. He followed the news of his sabbatical by acknowledging that he has taken some "missteps with employees" and he apologized for any behavior that was inappropriate and caused his employees any discomfort. The sixty-year-old who is responsible for the animation on Toy Story, Cars and Frozen said, "I especially want to apologize to anyone who has ever been on the receiving end of an unwanted hug or any other gesture they felt crossed the line in any way, shape or form. No matter how benign my intent, everyone has the right to set their own boundaries and have them respected."
Eddie Berganza Was Fired After Years Of Allegations Of Inappropriate Conduct And Unwanted Advances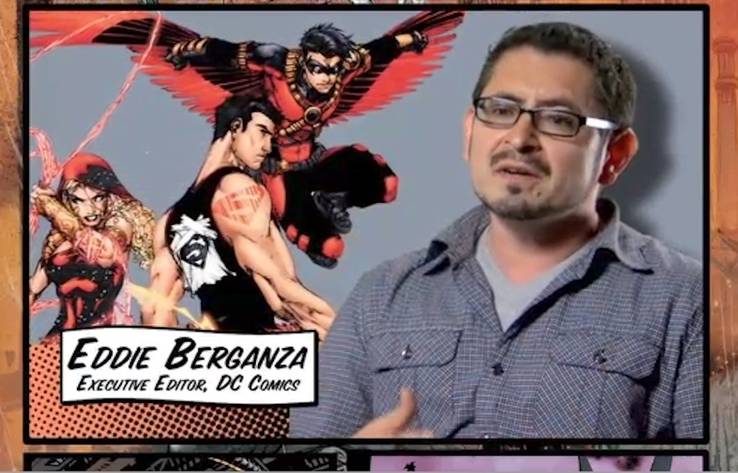 Seasoned comic editor Eddie Berganza was fired from DC Comics almost immediately after former employees stepped forward to claim that he had assaulted them— the second time around. Berganza oversaw editing on some of DC Comics' heaviest hitters such as Superman, Wonder Woman, Batman and one of the latest comic books, Dark Knights: Metal. Buzzfeed first reported that Berganza has a lengthy history of forcibly kissing, groping and even shoving his tongue into the mouths of female employees. The executive editor has also been known to make offensive comments to females. In 2010, five women reported Berganza for inappropriate conduct but Berganza was not punished. In fact, he was promoted. Now, Warner Bros and DC Entertainment have fired the editor. DC Entertainment told Variety, "We are committed to eradicating harassment and ensuring that all employees, as well as our freelance community, are aware of our policies, are comfortable reporting any concerns and feel supported by our company."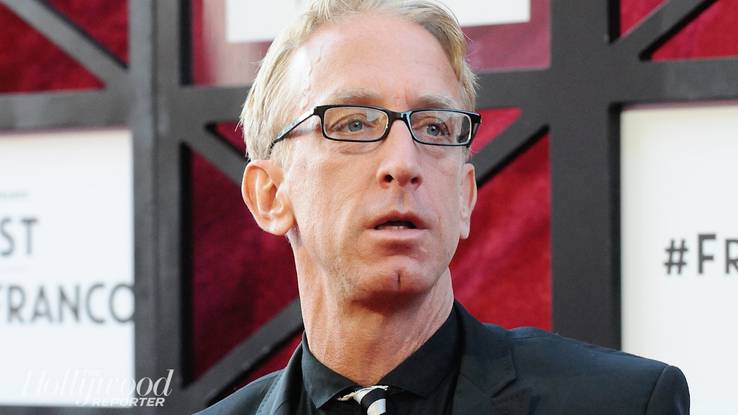 Actor Andy Dick was accused of harassment that includes groping women and offering unwanted advances. Dick denies the allegations and implies that things might have been misinterpreted.
"I didn't grope anybody," Dick said. "I might have kissed somebody on the cheek to say goodbye and then licked them. I'm not trying to sexually harass people."
Dick has also commented on his colorful past which includes an arrest for battery in 2008 and a history of "scuffles" with the law by stating, "My middle name is 'misconduct.' They know what they signed up for." But he insists that he did not grope anyone.
Before the allegation, the actor lent his acting and voice talents to projects like Disney's Lion King 2: Simba's Pride, Inspector Gadget, Hoodwinked, Shark Bait, Happily 'N Ever After and Dr. Doolittle 2, just to name a few. Most recently, he worked on 2 Broke Girls in 2016. Despite his denials, he was fired from his involvement with the independent film, Raising Buchanan over the allegations.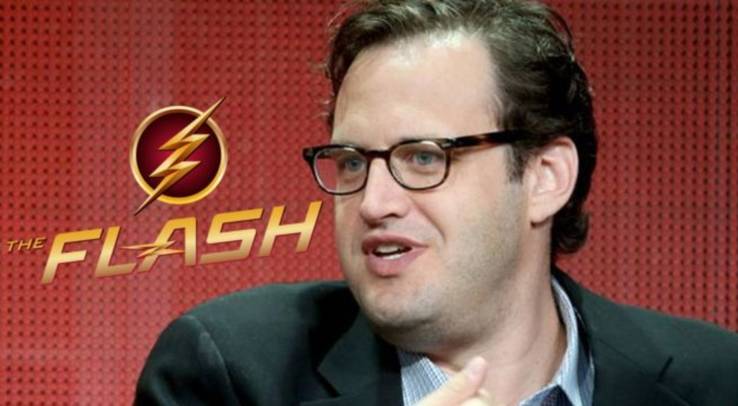 More than a dozen people have stepped forward to accuse Andrew Kreisberg, executive producer of Arrow, The Flash, and Supergirl of harassment and inappropriate conduct. Over a period of years, Kreisberg has collected complaints regarding unwanted advances reported by fifteen women and four men who have worked under him.
Warner Bros. TV Group launched an investigation to look into the claims and issued the following statement: "We have recently been made aware of allegations of misconduct against Andrew Kreisberg. We have suspended Mr. Kreisberg and are conducting an internal investigation. We take all allegations of misconduct extremely seriously, and are committed to creating a safe working environment for our employees and everyone involved in our productions."
Kreisberg has since been fired from the company and has issued a statement of his own: "I have made comments on women's appearances and clothes in my capacity as an executive producer, but they were not sexualized."
Source: Read Full Article