8 Celebrities You May Not Have Realized Have Famous In-Laws
"Not only a very talented guy…but a really kind man and kind to my daughter," Arnold Schwarzenegger said of his son-in-law Chris Pratt.
When celebrity couples tie the knot, it's bound to make headlines, but what fans may not realize is that some stars aren't just gaining a spouse — they're gaining famous in-laws too! It turns out that quite a few unexpected celebrities are actually related by marriage, whether it's their father-in-law, sister-in-law, or someone else. Although these celebs may not often talk about their famous extended family, it probably makes family gatherings pretty exciting!
Find out which celebs have famous in-laws below…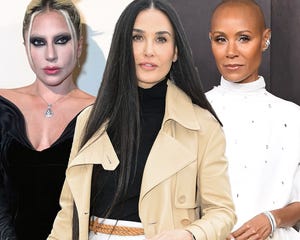 12 Celebs Who Admit They've Had Threesomes
1. Chris Pratt & Arnold Schwarzenegger
Chris Pratt gained a famous in-law when he married Katherine Schwarzenegger in 2019. While it may be intimidating to have the Terminator, AKA Arnold Schwarzenegger, as your father-in-law, they actually get along really well. Arnold says he knew Chris would be a good son-in-law when Chris invited him to the gym the first time they met. When they got in a workout together, Arnold was particularly impressed by his incline press and jokingly said he knew he wanted him to be his son-in-law at that moment.
"I'm really happy that he is such a great guy. Not only a very talented guy and a great actor and a great star and all this stuff, but a really kind man and kind to my daughter, which is the most important thing for me," Arnold said on "Jimmy Kimmel Live."
2. Emily Blunt & Stanley Tucci
Emily Blunt's "Devil Wears Prada" co-star Stanley Tucci became family when he tied the knot with her sister Felicity in 2012. Since then, Emily has only had the kindest things to say about her brother-in-law, recently sharing that she "adore[s] the deep joy and delight" he "finds in people — no one more so than my sister and his children."
"He's an all-around renaissance man who knows the way to everyone's hearts. And it's through having a damn good time," she told People. "He's frighteningly bright, quick to laugh, loves to be laughed at, charismatic, warm and energetic."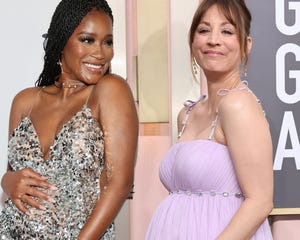 15 Celebrities Giving Birth in 2023
3. Josh Brolin & Barbra Streisand
It may come as a surprise to some fans that Josh Brolin is actually related to Barbra Streisand. She became his stepmom when she married Josh's father James in 1998. Not only has she been a part of the family for over two decades but she's also taken on grandma duties for Josh's youngest children, Chapel and Westlyn.
"She's in our face, she's calling all the time, emailing all the time…We got her a bracelet that says grandma and she started crying. She's into it. She's really, really into it. I love it," Josh said on "Good Morning America."
4. Ashlee Simpson & Diana Ross
Ashlee Simpson gained Diana Ross as a mother-in-law when she married her son Evan Ross. Not only that, but Tracee Ellis Ross also became her sister-in-law! Ashlee says she loves spending time with the Ross family, even if playing music for Diana can give her "butterflies."
"It's nerve-wracking at first, playing music — A, for anyone, when it's new, but definitely her. You're like, 'Oh, please like it.' She's such a wonderful mother-in-law. So she's very encouraging," Ashlee said on "The Jennifer Hudson Show."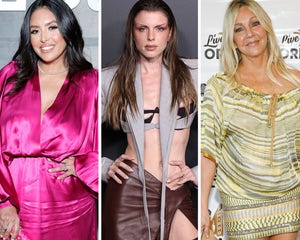 8 Celebrities Who Almost Joined Real Housewives
5. Mark Ronson & Meryl Streep
When Mark Ronson married Grace Gummer in 2021, Meryl Streep became a part of his family. While Mark has publicly declined to talk about his famous mother-in-law, it's clear the family is close. They've been spotted attending quite a few events together, most recently stepping out on the red carpet at a charity event.
6. Kirk Douglas & Catherine Zeta-Jones
The late Kirk Douglas gained a famous daughter-in-law when his son Michael married Catherine Zeta-Jones in 2000. Before his passing, Catherine says she spent a lot of time with Kirk and even consulted with him on her role in "Feud: Bette and Joan." When he passed on in 2020, Catherine shared a sweet tribute to the late actor.
"To my darling Kirk, I shall love you for the rest of my life," Catherine wrote on Instagram. "I miss you already. Sleep tight…"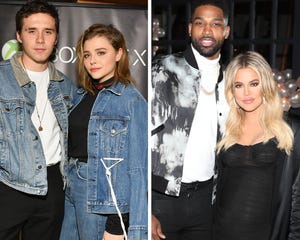 10 Famous Couples Who Tried To Make It Work More Than Once
7. Kelly Clarkson & Reba McEntire
When Kelly Clarkson was still married to ex Brandon Blackstock, her mother-in-law was Reba McEntire. The pair became incredibly close during Kelly's marriage to Brandon, and even after their split, Reba said she still deeply cared for Kelly.
"You know, I love them both. Brandon's my stepson, Kelly's my good friend…I am pulling for both of them. I hope they're happy and healthy and pull through this. I pray everyone gives them the encouragement they can because they need it right now, both of them do. I love the both of them with all my heart," she told Extra.
8. Cameron Diaz & Nicole Richie
When Cameron Diaz married Benji Madden, she gained a famous sister-in-law — Joel Madden's wife Nicole Richie. Since joining the family, Cameron and Nicole have become close, but many fans still don't realize they're related. In fact, Cameron took to Instagram to share a meme about their relationship, jokingly pretending to be shocked to discover they're related.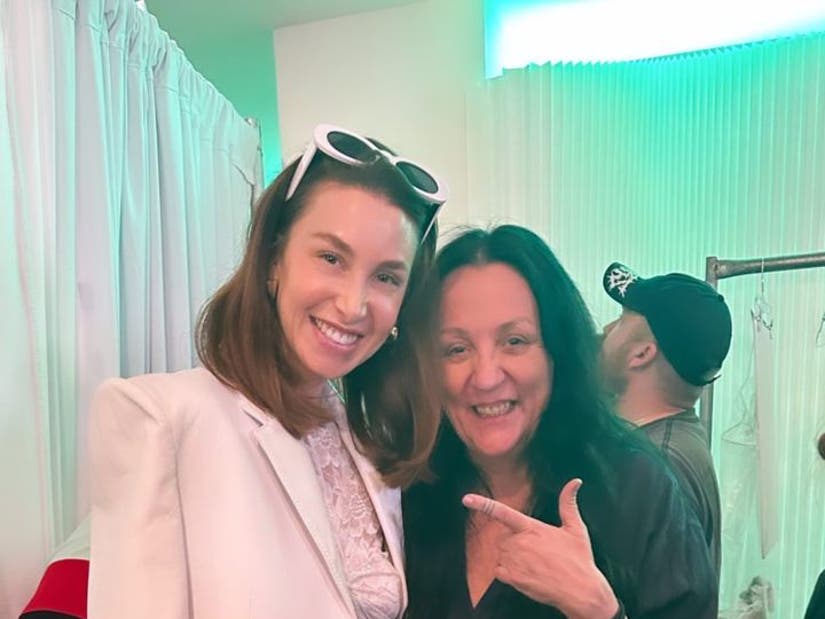 Source: Read Full Article