9 Amazing Celebrity Dads And 6 Who Need To Go Back To Parenting Class
While everyone seems to have their own definition of a 'good dad', being a great parent is something typically not up for debate. Indeed, while no parent is perfect by any means, there are those that go above and beyond to not only take care of their children, but to ensure they become happy, well-adjusted adults. Moreover, while this is often a two-parent job, each parent can play a vital role in the development and well-being of their child. Especially in the case of those super busy Hollywood types, to the average person, rich/wealthy parents get a pass with regards to raising their children as they are typically expected to pawn off most of the hard labor to the nannies.
Nevertheless, great celebrity dads do exist. Although there is no real way for the average person to know who is and isn't being a good parent, as the public, we are often given candid glimpses into the lives of celebrities, which affords us to make this judgment call ourselves.
Furthermore, while there is no general rubric for "great dads", in my opinion, a great celebrity father is one who, despite his busy schedule, makes time to not only raise his kids, but to form a genuine bond with them that will stand the test of time; to help their children strengthen and spread their wings so they can one day be just as, or more successful as their celebrity dads. On the flip side, there are quite a few celebrity dads who you never see with their children, who seem to always be years behind on child support, or have committed other egregious deeds to negatively affect the development of their children. That said, the following is a closer look at 9 amazing celebrity dads and 6 who could use some serious work.
15 best dad – Ben Affleck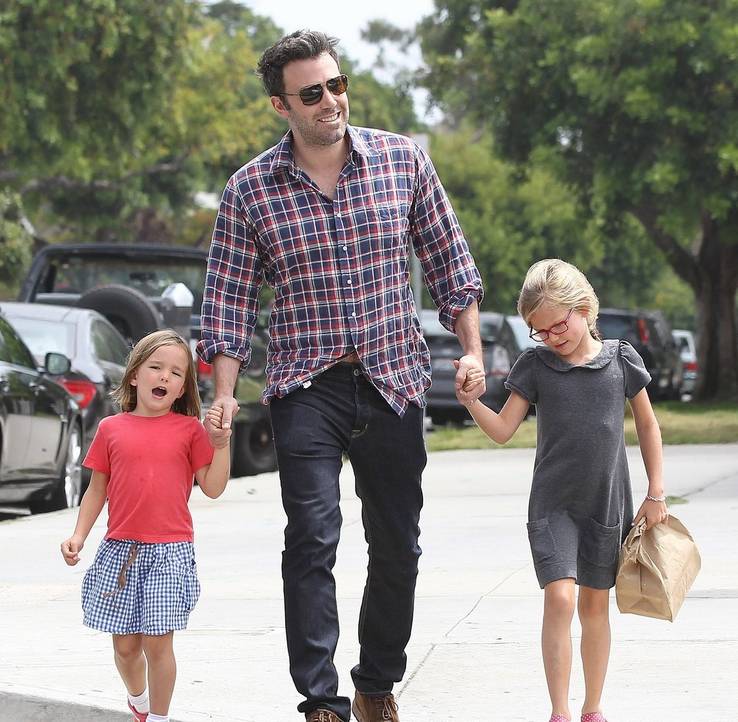 Although he is a man who screwed up royally in the relationship department, all things considered, it still seems that Ben Affleck is an awesome dad. Indeed, not that the standards are lower for fathers (no, I'd never insinuate such a thing), however, in many of these situations, in which the man is at fault for the break-up, they simply throw themselves into work (and a new woman) and move on with their lives. And not that Ben hasn't done this, however, it does seem he brought the kids along.
Admitting to his own hang-ups with raising kids, Affleck has stated that raising kids is a difficult job that includes daily crossroads with regards to making the best decisions for your children.
Personally speaking, this is one of the top reasons for considering him a top Hollywood dad; while many fathers try to pretend they have everything figured out, Ben's ability to be candid about the situation will afford him to find the proper resources as the years go on. Now, it does appear that Affleck has been battling with a substance problem in recent months. Nevertheless, none of us are without our issues. Either way, I think the fact that he has remained a dedicated father despite having every reason to throw in the towel qualifies him as one of the best celebrity dads around.
14 best dad – Barack Obama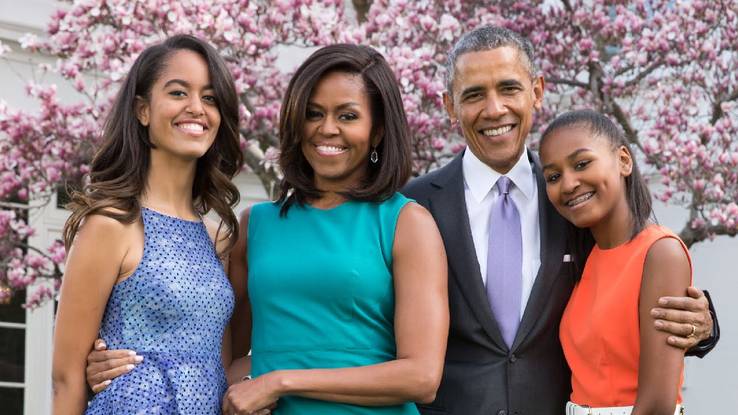 One of the most loving fathers ever to grace the White House, just one look at the Obama's and you can clearly feel the love permeating from this family unit. Headed by Barack, his 8 scandal-free years in as the nation's POTUS are a massive testament to the level of which this man loves his family. Indeed, many of his actions, down to taking the time to pick a hypoallergenic dog he chose due to Malia's allergies, has shown an incredible level of love and consideration for both his wife and his daughters.
Now ages 16 and 19, despite some mildly negative press in recent months, both daughters still seem to be doing fantastic and maintain a great bond with their father. Barack has made the task of raising two strong, beautiful women look easy by being loving and instilling a strong sense of responsibility from their very early years.
Although Michelle undoubtedly played a major role in raising these young ladies, Barack laid a healthy foundation that has helped keep their family stable even while enduring the stress of being the first family of the free world. Although they are still young and coming into their own, while Sasha is still in high school, Malia, who is now enrolled in Harvard University, is majoring in liberal arts and figuring out her next steps in life and her professional career. Impressive.
13 best dad – Chris Martin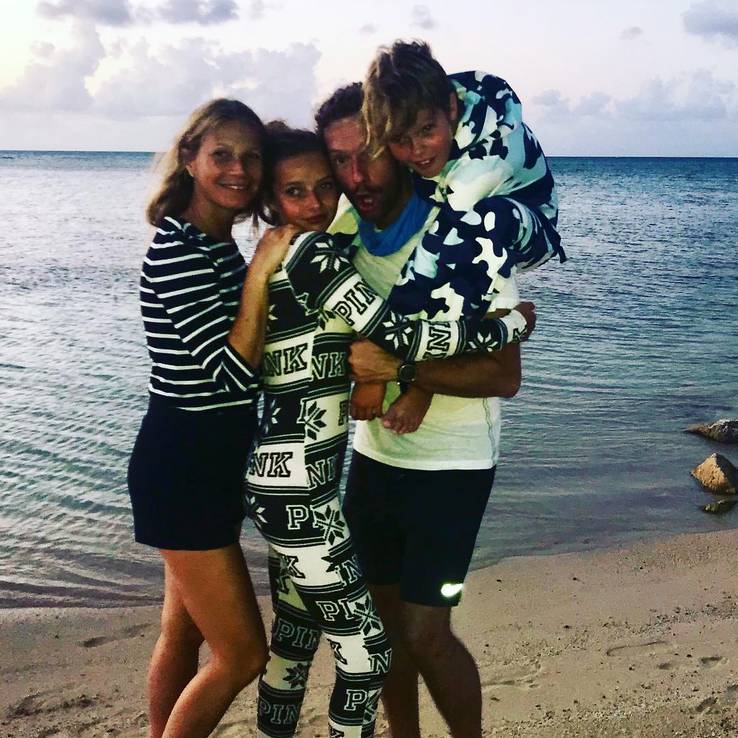 One of the most major tests for all fathers lies in knowing how to parent their children even when they are not around and/or not getting along with their mother. Despite some scandalous issues during his relationship with Gwyneth Paltrow, the two have landed on amicable grounds and continue to co-parent their children together. Moreover, it is also said that before going public with the news of their split, the couple had already ironed out the details of their own divorce.
The ex-couple are still seen going on occasional family outings and seem to be doing a great job of keeping their family together, despite the fact that their marriage fell apart.
In addition, did I mention he just so happens to be the frontman of one of the coolest bands ever, Cold Play; a band that has also maintained success for quite some time?! Either way, can you get much cooler than a dad who brings his son to a concert to be serenaded for his birthday?! A major milestone for any child, how many of us can say we were essentially serenaded by the world as a means of bringing in our 10th year? I certainly cannot…
12 Need To Go Back To Parenting Class – Michael Lohan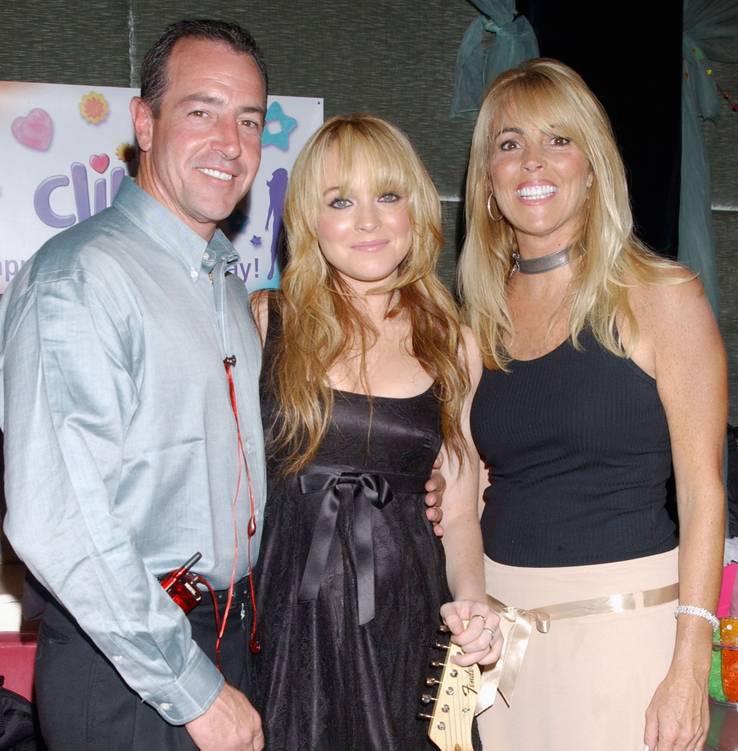 While Lindsay Lohan seemed to be off to a great start, it may be her lack of a solid familial foundation that eventually did her and her career in. Not only is he known for dodging child support payments, but he is also known for various substance issues, a problem that his daughter Lindsay seems to have inherited as well. Moreover, many sources have asserted that the main reason Lindsay ended up becoming a child star is because her father didn't want to be the breadwinner for the family.
Either way, while the rumors surrounding her upbringing continue to fly, Michael is still getting into trouble for being an unfit father. For instance, he was sued back in 2015 for failing to allow his landlords to respond to a mold problem. While we don't know all the details, what we do know is for some reason Lohan remained in that home with his small children, despite the fact that it was known to have a mold problem. While the family is no longer dealing with that issue, one can only hope that he either gets it together or that someone finally decides to protect the children from his questionable brand of parenting.
11 Need To Go Back To Parenting Class – Mathew Knowles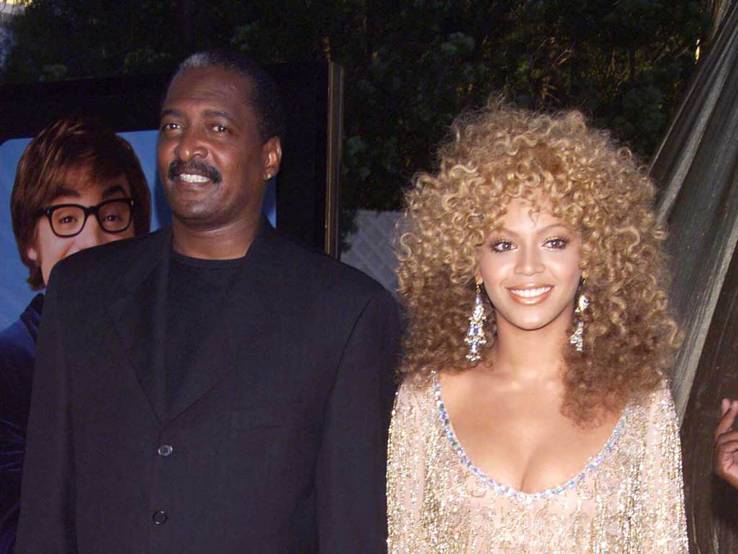 OK, so some of you are probably thinking, how could the father of BEYONCE be considered a deadbeat?! Well, that is quite a complicated answer. In short, you cannot be daddy of the year unless you take care of all of your kids equally as well. In the case of the misogynistic Matthew, he actually proved himself to be a dud of a dad and husband in one fell swoop. For those who hadn't heard, Matthew apparently wasn't so nice to his long-time wife, Tina, and made at least one child during the process.
After finding out he fathered the child of actress, Alexsandra Wright's son, Tina left the 31-year marriage in the dust.
Either way, in addition to his son, he also has a daughter he is never seen with and none of us have heard very much about. As if that wasn't enough, he is said to be at least $70,000 behind in child support. To add insult to injury, it is also said that he paid the child's mom, Taqoya Branscomb, $225,000 to keep her mouth shut about the child. Now, when you look at the type of father he is being to his younger kids as compared to Beyoncé and Solange and you will clearly see why he made it to this list.
10 best dad – Matthew McConaughey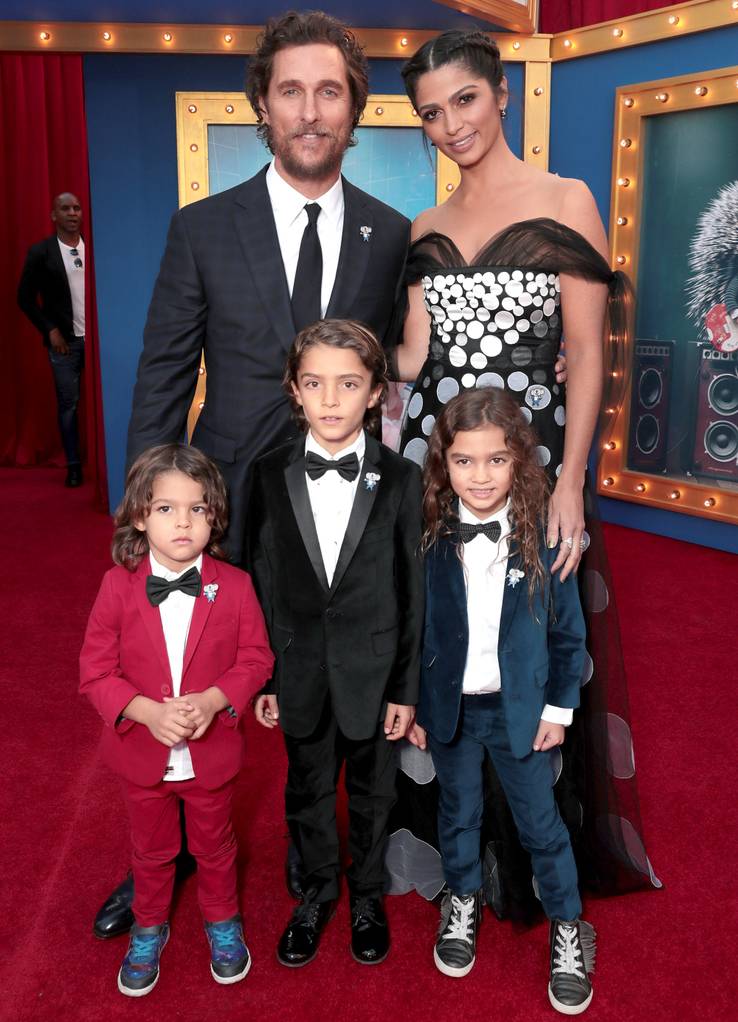 Despite being deemed "The S*xiest Man Alive" years ago, Matthew McConaughey is said to be one of the best dads ever. Loving, caring, and "100% hands-on", Matthew has never let his busy schedule prevent him from being an awesome dad. He is also an adoring husband, you can tell McConaughey is a genuinely great father by the way his wife boasts about how good he is with their kids.
Indeed, despite the fact that having the tedious schedule of a working thespian tends to be an excuse to be a less than stellar father for many of these Hollywood types, Matthew is known for going the extra mile to be in his children's lives.
For instance, when shooting on location in a super low-key hot spot for his movie, The Dark Tower, Matthew flew the family out for some fun in the sun and family bonding time. A common thing for McConaughey, according to him, in addition to all that family bonding time, the best part about letting his kids tag along while he works on his acting career is to see their passports get filled up at such early ages. Now, if that's not daddy of the year material, I don't know what is…
9 best dad – Usher
Although the "Let it Burn" singer has undoubtedly been the subject of lots of negative press in recent months, Usher remains a very loving and devoted father. No matter how terrible his love life may seem, it is clear that he loves his juniors to death. Despite breaking up with the mother of his children, ex-wife, Tameka Foster, Usher remains a full-time dad.
Indeed, despite his playboy image, the doting dad actually fought for custody following his divorce and won. Unlike many celebrity fathers who would've just run off and relived their younger days, Usher wanted to be in his kids' lives on the regular basis.
Since then, plenty of pictures have been posted showing the celebrity dad is still on the job. Despite being deemed a bad boy in the media, Usher Raymond certainly seems to be a great father. While many fans and others sided with his ex-wife during the custody battle, it seems even his ex-wife has stopped with the accusations and has accepted Usher as the primary caregiver of the kids. Many fathers make mistakes and fall short, the reason Usher is on the list is because he fought to remain in the lives of his children when he could have easily thrown in the towel and… "let it burn".
Featured Today
12 Actresses Who Are Total Chameleons In Their Movies (And 12 Who Are Always The Same)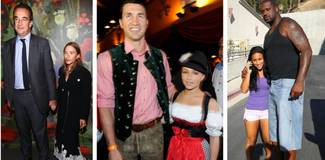 15 Surprising Celeb Couples With Dizzying Height Differences

20 Surprising People The Cast Of Friends Has Dated

8 best dad – LeBron James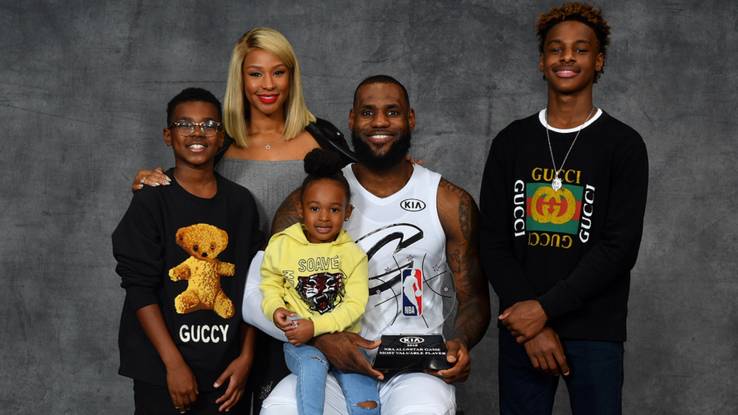 On the flip side, LeBron is not only breaking records on the court but he's also ruining stereotypes of the court. Despite growing up in a single-parent home, LeBron wanted to provide a better life for the children he created. A very dedicated husband and father, although there is no such thing as the perfect athlete, LeBron comes darn close.
He has been in the league since his late teens, kept the same woman by his side (who he is not married to and has kids with) and so far (fingers crossed) he remains scandal free as far as his personal life is concerned. Determined to break the mode and set a new example for athletes going forward, LeBron is intricately involved in each of his children's lives. And now that his oldest son, LeBron Jr., is showing promise in basketball, LeBron is very involved in coaching him and he has already been receiving offers to play for various college teams. So, so far, LeBron has more than done his part to ensure his kids have bright futures despite his troubled past. Daddy of the year, indeed!
7 Need To Go Back To Parenting Class – Caitlyn Jenner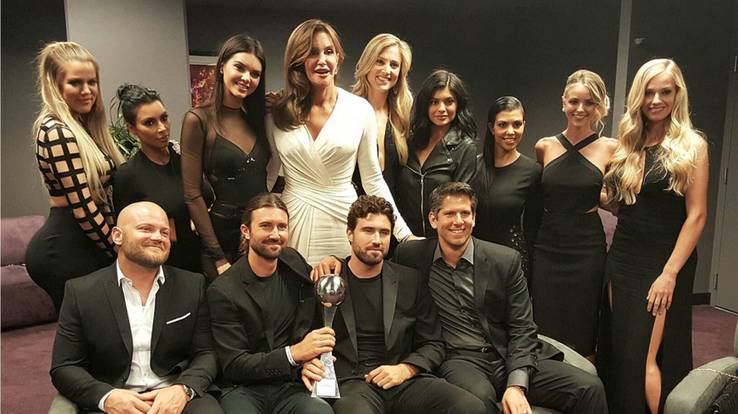 No, this is certainly not an attempt to mis-gender Ms. Caitlyn Jenner. However, it is important to note that Bruce Jenner had collected something like 10 kids (biological and step-children) long before Caitlyn had ever even been mentioned. Also, before transitioning, Bruce did tell his kids that they could still call him "dad".
Either way, despite being a fantastic father to his youngest daughters, Kylie and Kendall, he was an absentee and even estranged dad to many of his older children.
Furthermore, despite being a pretty good father figure to his step-kids, the Kardashian sisters, he never really did make amends with his elder children until after he made his transition to Caitlyn. Indeed, no father is perfect, but based on the accounts from reality TV heartthrob, Brodie Jenner, the lack of effort over the years was likely more damaging than the fact that he left them all behind, to begin with. Either way, Caitlyn recently apologized to her older kids for "disappearing" when they were younger. While it is not clear what condition her relationship is with her kids at this stage, her transition did not go over well with most of the Kardashian clan, which may be her reason for making amends, to begin with. Talk about adding insult to injury…
6 Need To Go Back To Parenting Class – Terrell Owens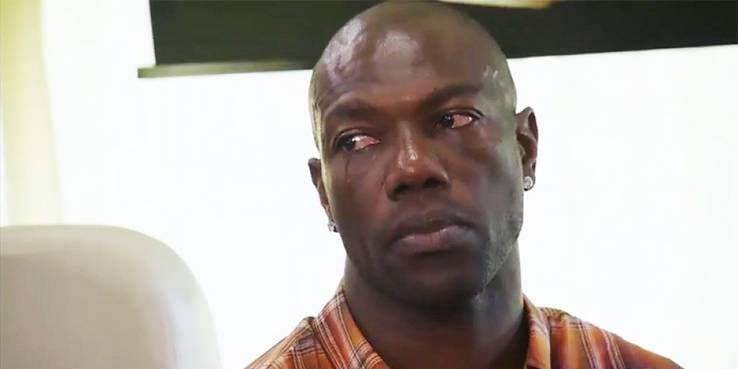 Although you may have loved this man on the field, there seems to be something sorely lacking with regards to showing love to his own kids. Indeed, if you watched "The T.O. Show" you are already well-aware of the fact that not only does this man have deep-seated daddy issues, but also that he seems to be following in the footsteps of the man who abandoned him during his childhood.
In fact, while filming the show, he even admitted he had a whole child somewhere he had never met and despite flying all over the country to chase his young, gorgeous girlfriend (at the time) he still hadn't purchased a plane ticket to meet his own child.
Fast forward to the present day and not much has changed. Confronted on Dr. Phil by 3 of his baby mamas (yes, there's more!), it had been proven that the man had very little involvement in several of his kids' lives and was also incredibly behind in child support. Despite his own upbringing and lack of a father figure, T.O. is far too old to still be resting on his issues and using them as justification to neglect and abandon his own kids. In fact, this makes his actions especially egregious, in my humble opinion.
5 best dad – Jon Stewart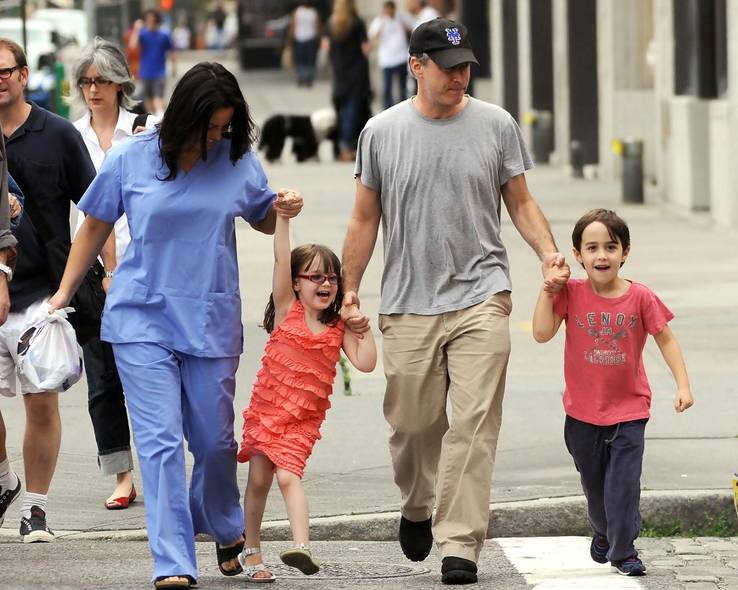 Although the former "The Daily Show" host has been out of the spotlight in recent years, you'll be excited to know he's still an awesome father. A legitimate stay-at-home dad now (or as close as a still working celeb can come to being one) as he purchased a whole farm to tend to when he retired from hosting the show.
Either way, for those who have been paying attention, Stewart has had a strained relationship with his father for quite some time. This makes his dedication to being a full-time dad all the more admirable.
Indeed, one of the most difficult things for us to do as adults is to overcome our own issues in order to be better partners and parents. However, it seems Jon managed to do just that. Moreover, after his son survived a health crisis, in which he suffered from a blocked kidney, Stewart is that much more grateful for his kids and every moment he is able to spend with them. With his days in the spotlight mostly behind him, these days, Stewart enjoys hanging out with his kids and watching superhero series on TV. Some may say, he's one of those TV superheroes… For instance, his kids!
4 best dad – Jay-Z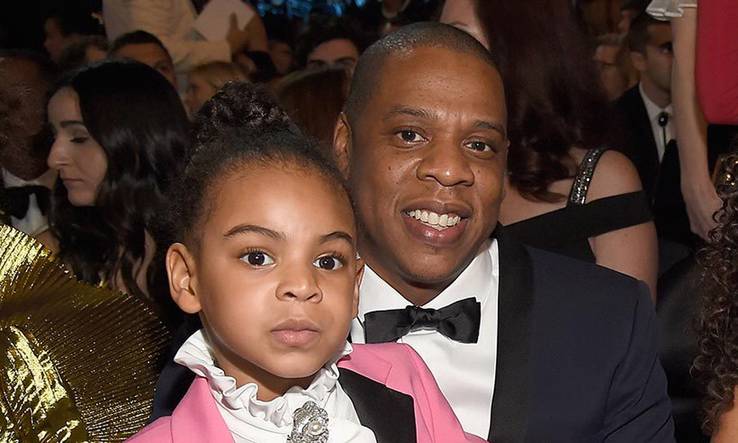 While one listens to his "Family Feud" lyrics, it may have you wondering how this man even still has a wife, but Jay-Z is actually a pretty awesome dad. While we cannot excuse what he did, what we can be sure of is that unlike most, Jay-Z's lack of fidelity gave us arguably one of the best albums of our age (Lemonade), oh, and 4:44, wasn't half bad either.
The hip-hop mogul has certainly become much more human a relatable since settling down with Bey and having his daughter, Blue Ivy. Now the father of three, Jay-Z has essentially thrown away his bad boy persona in favor of being a great father.
Moreover, as with others on the list, Jay-Z actually had no relationship with his own father. Add that to his "gangster" beginnings (as the rapper is known to be a former dealer) and it should be clear why Jay-Z made the list. Despite having every reason to continue "big pimpin'", the artist is trying to be a good role model to his kids as well as other up and coming young men who may not have had good father figures around as they grew up. Either way, I can't wait to see how his love for his children manifests over the years.
3 best dad – DJ Khaled
No matter how you may feel about his music, DJ Khaled is easily one of the entertainment industries proudest fathers. Also arguably one of the hardest working DJ's in the industry (not only does he make his share of hits, he's also been named as an opener for Jay-Z and Beyoncé's OTRII tour!)
All business aside, Khaled has been gushing over his son, Asahd, who has been by his side pretty much since birth. One look at his social media page, and you can clearly see that the DJ has shifted his focus from his entertainment industry antics to showing his son as much love as he possibly can.
Not only has Khaled been very vocal about his love for his son, but he has also incorporated him in an array of his musical efforts thus far. Most notably, he opted to name his next studio album, "Father of Asahd". In a highly touching video to his son, DJ Khaled discusses the role his own family played in making him the megastar he is today and he how he hopes to play a similar role in the upbringing of Asahd. Either way, in a world filled with celebrity child support cases, this seems to be one situation in which the child will be nurtured and very well taken care of.
2 Need To Go Back To Parenting Class – DMX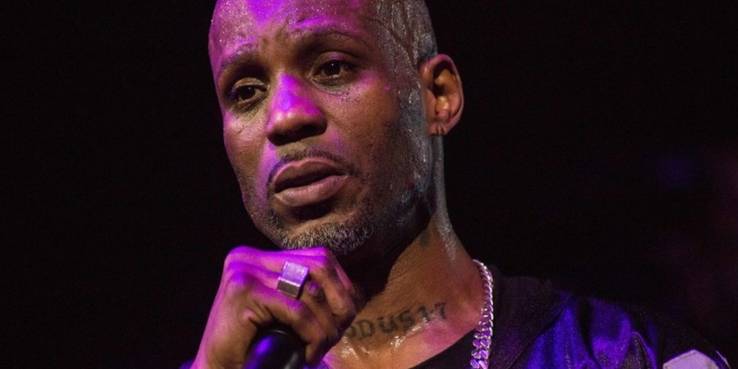 A father of a whopping 15 offsprings, honestly, at this point, I think I'd be more surprised is DMX was considered a good father by all of his kids. With kids by an array of women, DMX has certainly been a rolling stone. Not letting his marriage stop him, despite being married and in a long-term relationship with his ex-wife for quite a few years, the rapper continued to make children out of wedlock with other women.
Although it is sometimes easy to give these busy dads the benefit of the doubt with regards to their whereabouts, after appearing on "Iyanla, Fix My Life" it is not only clear what a major role his addiction has played in his delinquency but also that he is still not willing to choose his children over that. Essentially ending his relationship with one of his oldest children, Xavier, on camera, DMX basically asserted that his drugs were more important than his children on national TV. And you'd think he'd be done having kids after this but no, he's had at least one child since!
1 Need To Go Back To Parenting Class – Gabriel Aubrey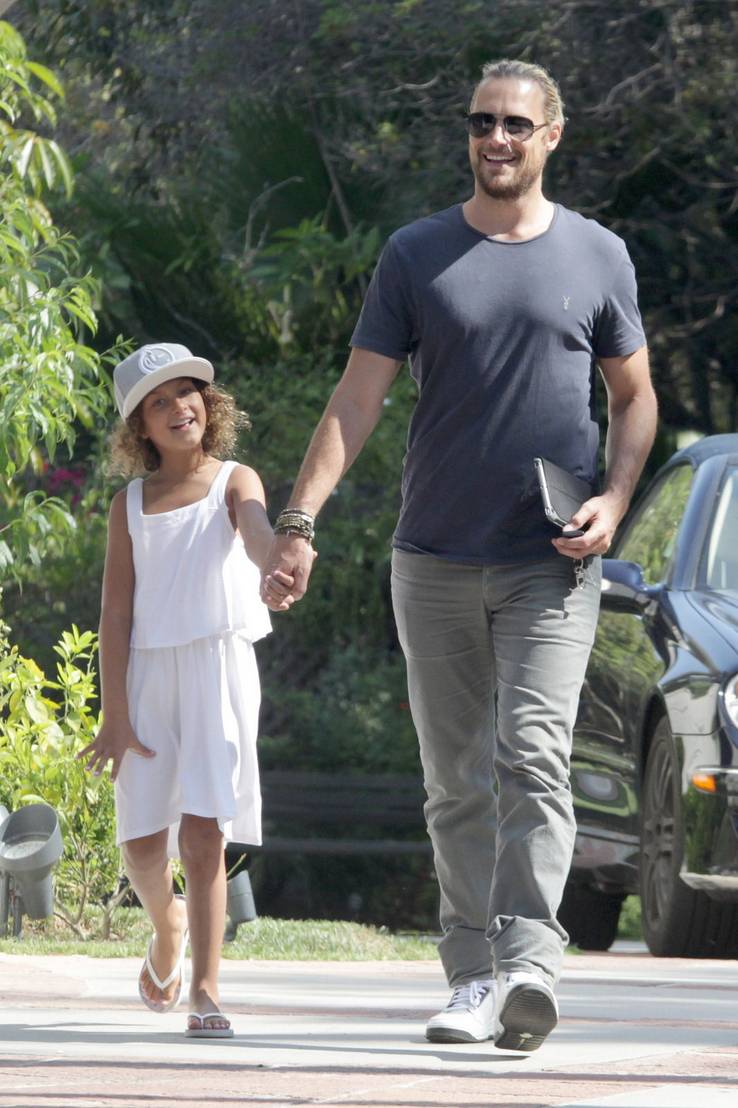 While we could argue all day with regards to who was at fault for the break up between Gabriel Aubrey and his gorgeous ex Halle Berry, that is actually secondary to what has transpired since then. Not only was he accused of calling Berry a racial slur (let's hope not, since his daughter is 1/2 Black!), but, much like K-Fed, seems to be using his child as a means of securing a paycheck.
After a very toxic custody battle, Aubrey cashed out to the tune of $16,000 a month. However, the two maintain joint custody, so, Berry is essentially paying for Aubrey to be a stay-at-home dad.
Despite being perfectly capable of getting a job, Aubrey is perfectly comfortable sitting on his butt at home and collecting checks every month. This is all the more upsetting considering the sour note the couple's relationship ended on. As if this wasn't bad enough, as mentioned, Halle stated he called her a racial slur. So, it doesn't help that she literally had to drag him into court to mandate that he stopped straightening the child hair (he may have even bleached it at one point), which he was doing, according to Halle, to make her appear more White. For shame!
Sources: People, JustJared, DailyMail, Hollywood, EOnline, EntertainmentWeekly, Parenting, TheHollywoodGossip
Source: Read Full Article