Abby Lee Miller Has Been Released From the Halfway House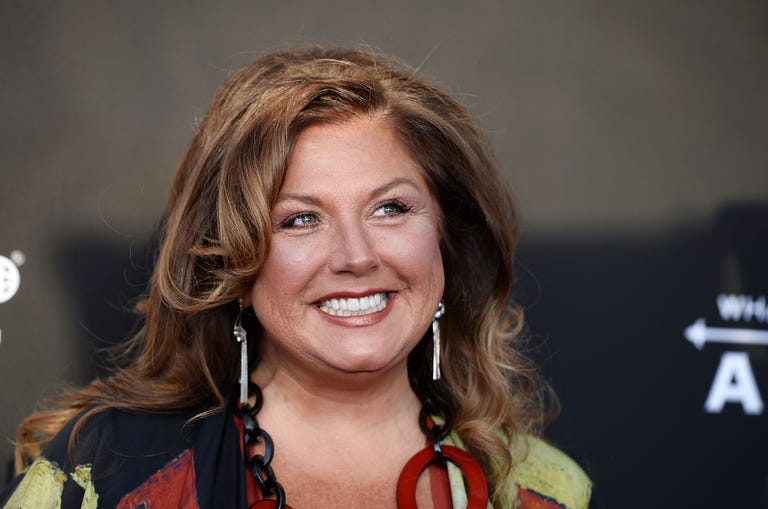 Dance Moms star Abby Lee Miller announced Friday on Instagram that she's been released from the Residential Reentry Center halfway house in Long Beach, where she spent several months after her release from prison in March 2018. She was initially sentenced to a year (plus a day) of prison time after being convicted of bankruptcy fraud and bringing money into the U.S. illegally.
Before going to prison, Miller aired a special episode of Dance Moms: Abby Tells All and expressed concern that she "probably won't survive" her sentence. Miller was preliminarily diagnosed with non-Hodgkin's lymphoma after going in for emergency spinal surgery in April.
Dr. Hooman M. Melamed, an orthopedic surgeon who was treating Miller, told People she was going to die without the emergency surgery. "Her blood pressure was bottoming out," Melamed said. "She was not doing well." People now reports Miller has two chemotherapy sessions left, though a source said she's in "a really bad place — mentally and emotionally," despite her new freedom.
While in prison, Miller (somehow) regularly updated her social media, and reportedly became friends with other inmates, lost 100 pounds (she had a gastric bypass operation before going to prison), and earned a "personal finance class diploma." She celebrated her prison release with a Kermit meme on Twitter, because, well, I don't honestly know.
pic.twitter.com/q6koOO9Wgn
And so then it isn't all that surprising that Miller announced her new, full freedom on Instagram in a post that somehow incorporates a quote from Martin Luther King, Jr.'s I Have a Dream speech. "TIMES UP!!!! 'Free at last, Free at last, Thank God almighty we are free at last. ' Martin Luther King Jr," Miller wrote.
It's not yet clear where Miller will go next, but *something* tells me she'll update us soon. Get well, Abby Lee!
Follow Hannah on Twitter.
Source: Read Full Article