An Official Timeline of Bradley Cooper and Irina Shayk's Relationship
Now that Bradley Cooper and Irina Shayk have ended their four-year relationship, I am sincerely regretting all the Bra-Gaga shipping jokes I made this year. You? Irina apparently dumped BCoops because "she didn't feel she was getting the level of commitment she wanted, and the endless fighting made their life unbearable," and now she's on a post-breakup trip to Iceland and posting bum pics, as ya do.
And while I'm not saying that Bradley and Lady Gaga's chemistry is to blame for the demise of their respective relationships (Gaga broke off her engagement to Christian Carino back in February, remember?), reports have surfaced that Bradley and Irina's relationship did change following A Star Is Born. So, wondering how we got here? Let's go back, back to the beginning, but not before I force everyone to appreciate this extremely relevant meme: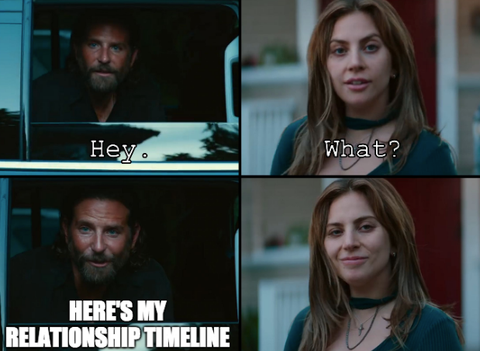 March 19, 2015
Alert! News breaks that Bradley Cooper and model Suki Waterhouse have split after two years of dating, setting the stage for Bradley's relationship with Irina.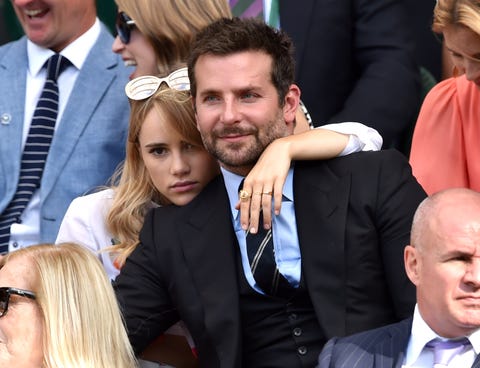 April 22, 2015
Bradley and Irina are spotted on their first public date, attending a production of Finding Neverland in New York City. Keep in mind that Irina had ended her five-year relationship with football (or as we say in America, soccer!) player Cristiano Ronaldo in January, so they were both coming into this romance with some major history.
May 11, 2015
Bradley and Irina are spotted kissing in public in London! It's! All! Happening!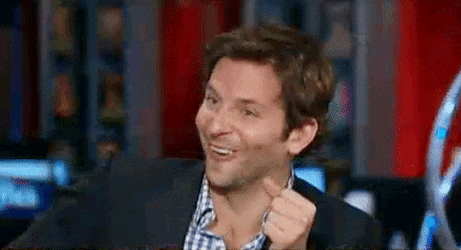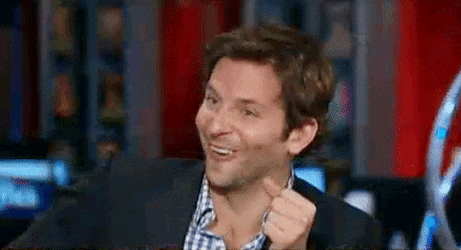 August 12, 2015
Bradley and Irina go on vacation in Italy, and a series of incredibly hilarious (and, er, somewhat invasive?) paparazzi pictures are taken: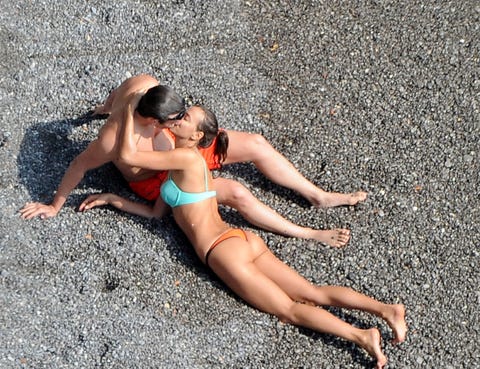 September 13, 2015
Irina is spotted chilling with Bradley's mom. Clearly, things are getting serious.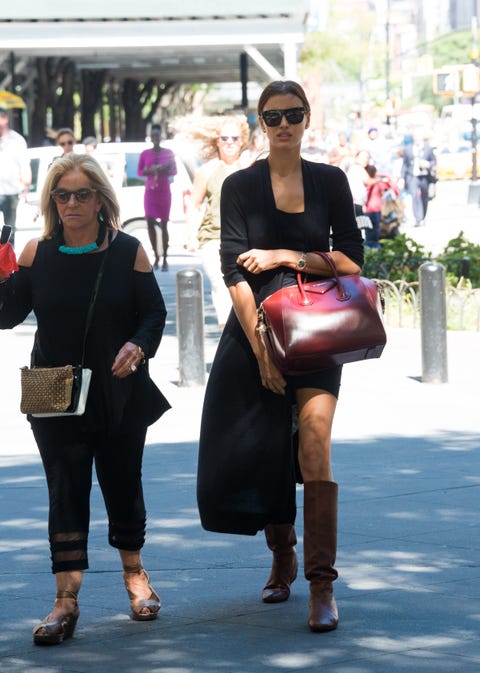 Sometime February 2016
There are reports that Bradley and Irina have split. EVERYONE PANICS.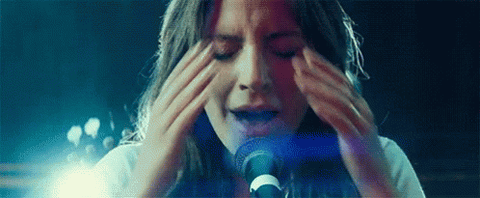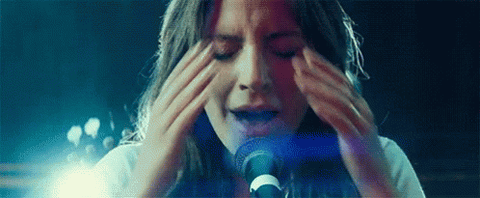 March 8, 2016
Just kidding, they haven't split. In fact, Bradley and Irina show up to the L'Oréal Red Obsession Party in Paris and kiss in public: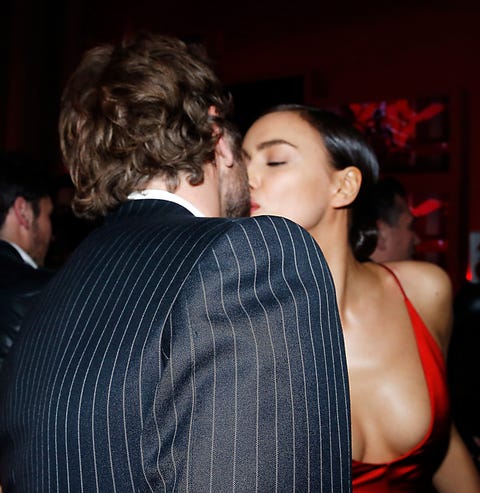 April 8, 2016
Bradley and Irina go Instagram official…with a picture of their torsos. Kay.
https://www.instagram.com/p/BD81iKwN-Yo/
A post shared by irinashayk (@irinashayk) on
May 2, 2016
Bradley and Irina hit up their first Met Gala together. Anna Wintour approves.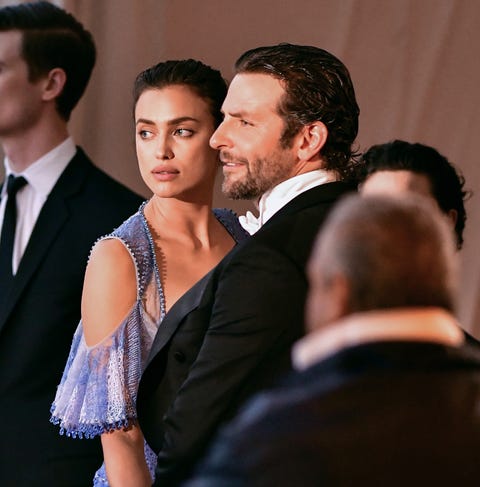 July 20, 2016
Bradley and Irina go on another vacation in Italy, and awww, they look super in love: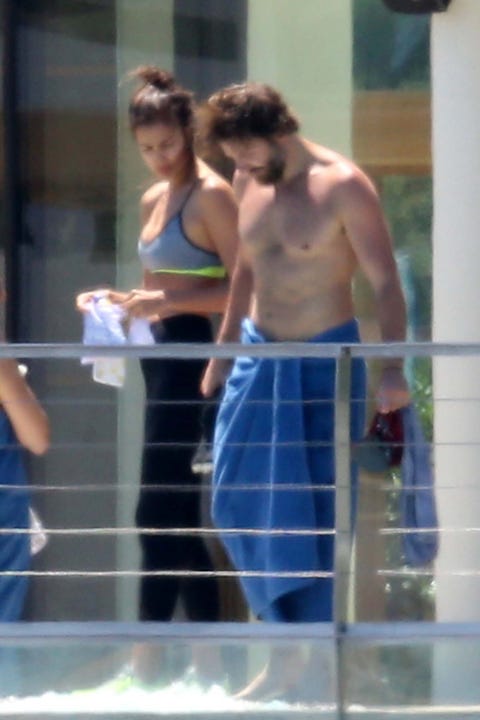 July 6–8, 2016
The couple attends several Wimbledon matches, which are basically just excuses for extreme PDA: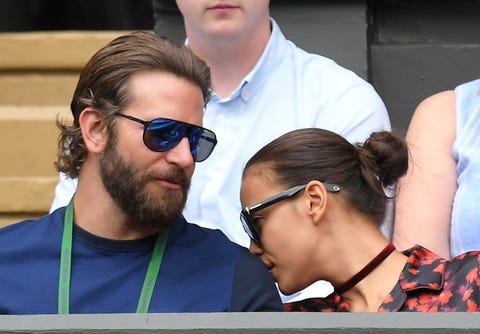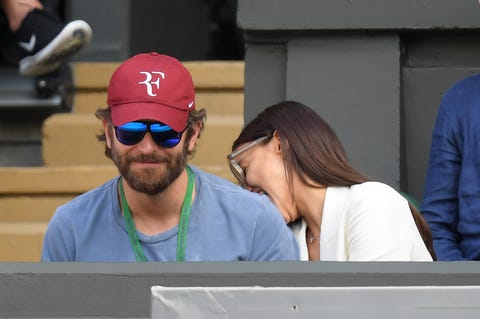 November 30, 2016

News breaks that Irina and Bradley are expecting a baby! She walks the Victoria's Secret Fashion Show that same day:
December 16, 2016
Irina sports a huge sparkler while out in L.A., sparking rumors that either she's engaged or she stole Kate Middleton's engagement ring.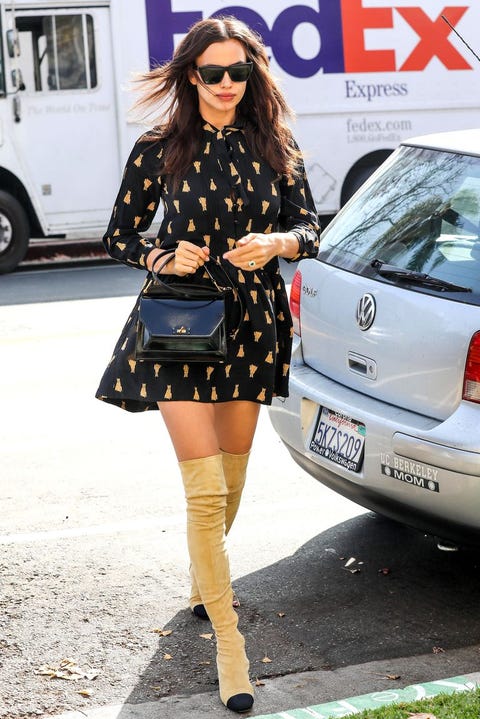 March 21, 2017
Irina and Bradley welcome their daughter into the world. They name her Lea De Seine Shayk Cooper. Look how happy they are to be living that stroller life!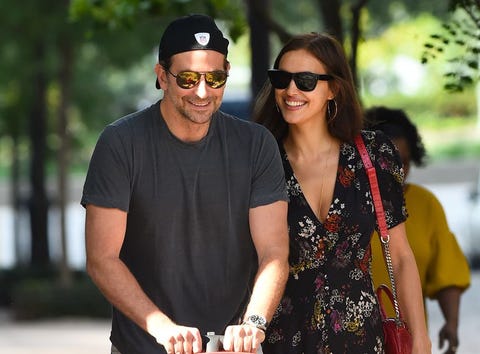 May 7, 2018
The new parents once again grace the Met Gala with their presence! Chiiic.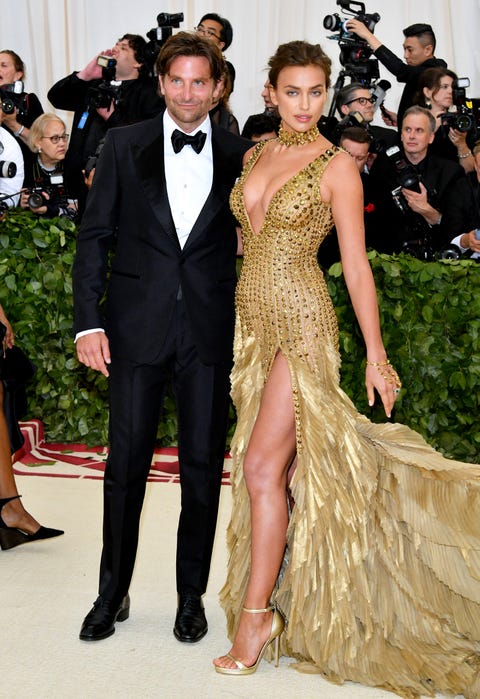 January 6, 2019
Irina and Bradley show up at the Golden Globes to celebrate A Star Is Born, and they look insanely in love: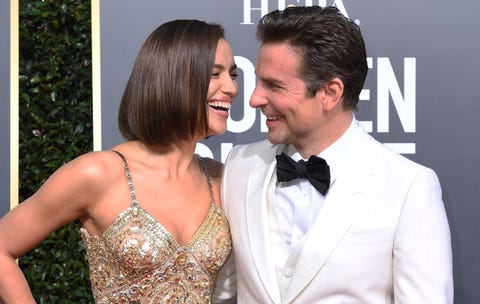 January 13, 2019
Irina sparks engagement rumors once again thanks to this HIGHLY SUSPICIOUS pic of her ring finger featuring some sort of sea crab, but still, the couple doesn't confirm anything.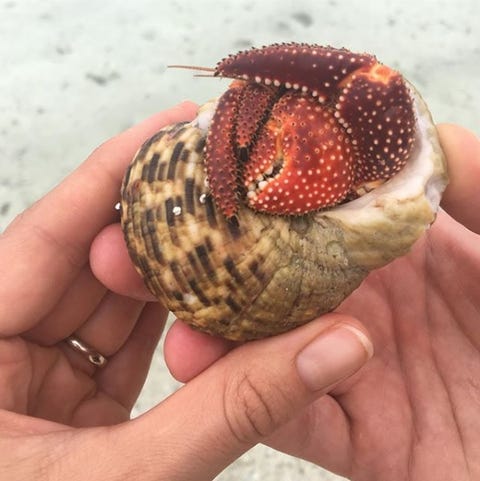 February 25, 2019
Bradley and Irina arrive at the Oscars looking F-I-E-R-C-E.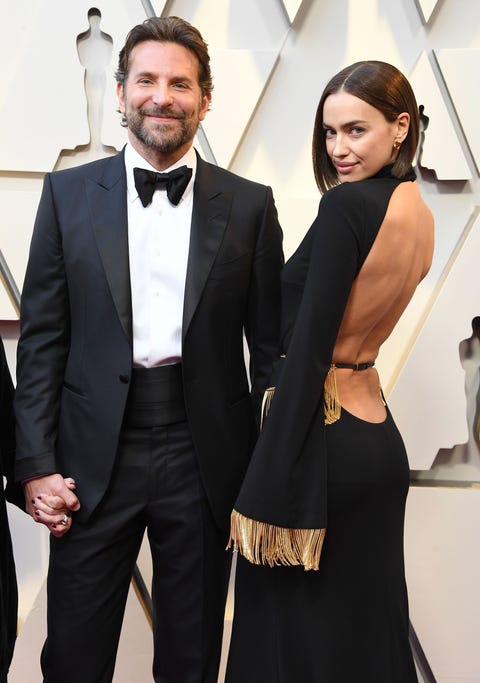 The couple sits front row next to Gaga herself, who had ended her relationship with Christian just days before. And what happens during the award show, is, well…A WHOLE LOT.
If you try to tell me Bradley Cooper and Lady Gaga aren't in love, I am going to call you a liar. #Oscars pic.twitter.com/4OW4SuOi60
You know, just the most intimate live performance the world has ever seen! With chemistry RADIATING off the screen! Gaga claimed it was all acting, which, um…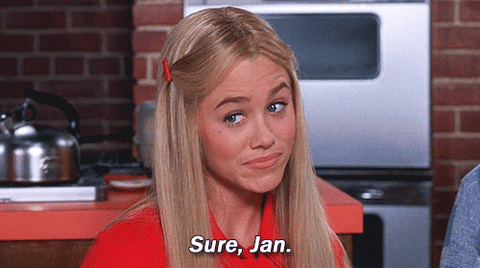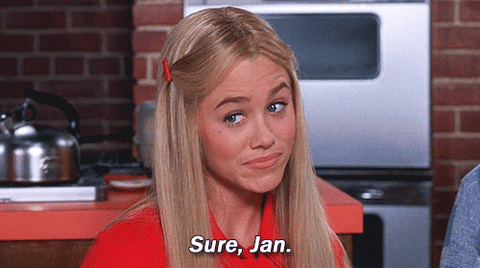 June 3, 2019
After awards season dies down, Bradley and Gaga go back to their regular lives. It's pretty quiet on both ends, until a New York Post source claims Brad and Irina's relationship is "hanging on by a thread."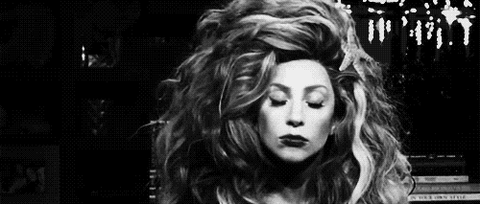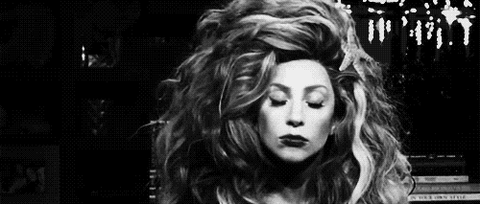 June 5, 2019
Two days later, another source tells E! they've been spending time apart and the couple's daughter is the only thing holding them together at this point. Eek.
June 7, 2019
Welp, the moment we all saw coming. People reports that Mr. Cooper and Ms. Shayk have officially split…and that A Star Is Born might've had something to do with it.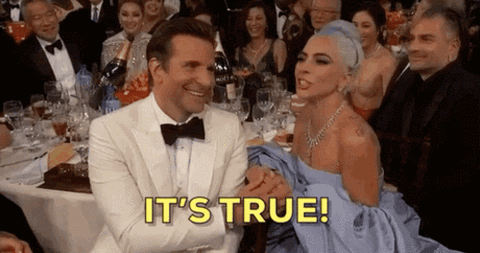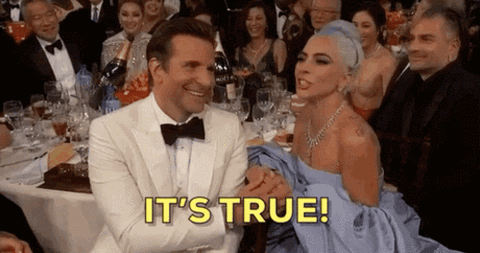 Why, you ask? A source tells People that "Bradley was emotionally absent during the long time filming A Star Is Born" and "they tried to save the relationship, but it had changed." Irina is allegedly the one to end things and she jets off to Iceland immediately after the breakup.
June 10, 2019
Reports continue to trickle out. According to a source, Bradley and Irina almost split up during the release of A Star Is Born but were "advised against it" because it could have overshadowed the movie's release. After the ASIB press tour wrapped up, Irina wanted to repair the relationship, but it didn't work, even though Bradley reportedly spent every day with his family to try to make things better. Sad. 😕
Don't hate me, but I gotta ask…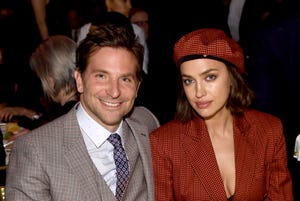 Source: Read Full Article