Ann Curry Speaks Out On Matt Lauer Scandal
Ann Curry comes forward to discuss the Matt Lauer NBC scandal, and she isn't holding back!
The former NBC host discussed Matt Lauer's firing from the network in her first interview from her own departure from The Today Show. In case you've been out of the loop, Matt Lauer was fired over "inappropriate sexual behavior" last November. Lauer, along with the countless other names in the industry, claimed to use a pervasive amount of verbal sexual harassment during his 23 years as a Today Show anchor.
Co-Host Curry spent years alongside Lauer and many are wondering what her thoughts are on the claims against her former co-worker. When asked about the allegations against Lauer, Ann Curry did not want to add any more flame to the fire, however, Curry was adamant about letting us know her experience. "I wanna tell you that it was. Yes, period," Curry said in regards to whether there was a level of pervasive verbal sexual harassment.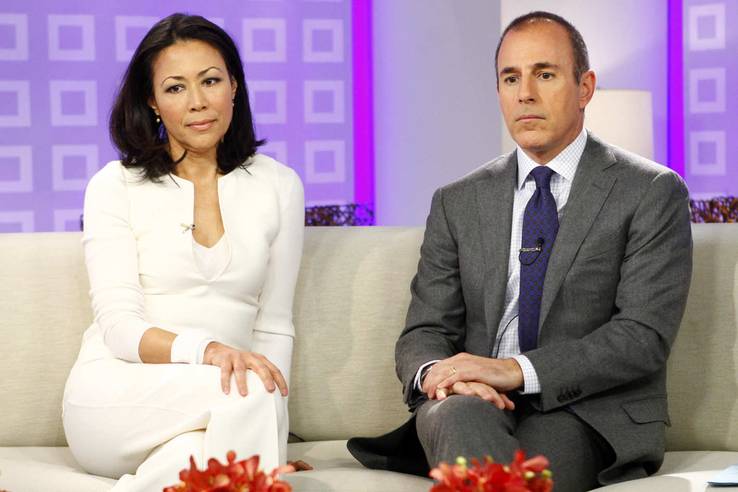 She didn't stop there! When asked if Lauer had ever abused his power during the duo's stint as co-anchors, she replied: "I can tell you that I am not surprised by the allegations". Her response says it all. Although it doesn't confirm the alleged claims against Matt Lauer, Curry made sure viewers knew that she is an "honest person" and we can only wonder what she would gain from lying.
After creating her own production company in 2015, Curry is making her return to television with a new show on PBS called We'll Meet Again, which focuses on reuniting people whose lives drifted apart during pivotal moments in history. During her CBS This Morning interview, she was further asked about Lauer but wanted to steer the conversation on sexual harassment away from individual encounters.
The #MeToo movement has gained massive amounts of publicity, and rightfully so, considering the wave of sexual misconduct allegations occurring not only in Hollywood but also in the everyday workplaces across the nation. Curry continued by saying how the "power imbalance" seen within these workplaces, is "absolutely overdue", and we could not agree more! We commend Ann for coming forth and telling it like it was and we wish her the best of luck on her new show airing Jan. 23, 2018 at 8/7c on PBS.
Source: Read Full Article