Aw! Drake Received the Cutest Christmas Present From His Son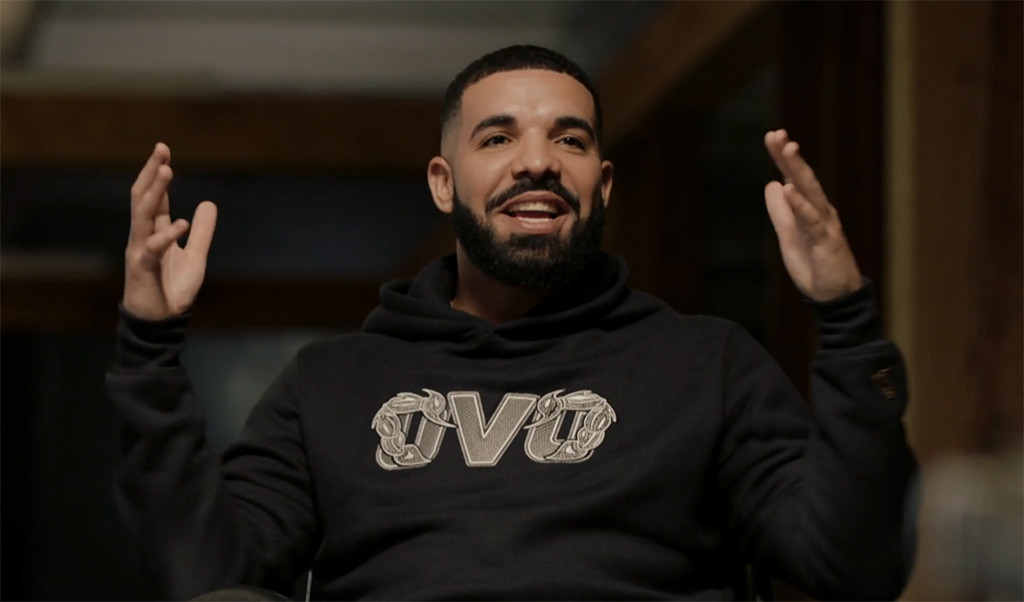 HBO
How could you not be in your feelings over this adorable gift?
On Tuesday, people all over the globe celebrated Christmas with loved ones and some presents, including new dad Drake. With the help of a chef, the rapper, who became a father for the first time in October 2017, hosted dinner for the holiday and, from the looks of it, got a pretty special gift.
The Grammy-winning rapper revealed the framed artwork his 1-year-old son Adonis gave him for the holiday, featuring sweet handprints in blue, green, yellow and red paint.
"Adonis > Picasso don't @ me," the proud dad captioned the picture.
It was just over the summer that Drake confirmed he had a son on his fifth studio album, Scorpion. "Yesterday morning was crazy/I had to come to terms with the fact that it's not a maybe/That shit is in stone, sealed and signed/She not my lover like Billie Jean but the kid is mine," he rapped on his track, "March 14," dedicated to the story of his son.
While appearing on the HBO Sports show The Shop, Drake gushed about his child and showed LeBron Jamesa photo.
"I have a son, he's a beautiful boy," the rapper said. "Crazy blue eyes, baby blue eyes."
The little one has apparently also taken a liking to basketball. "You know he's already in the pool like shooting the basketball," the rapper said on the show. "He's gonna get to a certain age, I'm gonna bring him right to 'Bron's house and I'ma be like, 'Yo, summer camp at Bronny's house!"
View this post on Instagram
Adonis > Picasso don't @ me ??
A post shared by champagnepapi (@champagnepapi) on
Back in May 2017, rumors about a secret baby for the star first emerged publicly when Sophie Brussaux came forward claiming she had text messages to prove Drake fathered her son and she had lawyered up for a paternity test.
"If it is Drake's child, which he doesn't believe it is, then he would do the right thing by the child," Drake's rep told E! News in response to the rumors, claiming that Brussaux had been involved with another rapper at the time.
While he did not name Brussaux during his appearance on The Shop, he did explain the nature of his relationship with the mother of his baby. "I am a single father learning to communicate with a woman who, you know, we've had our moments," he said. "I do want to be able to explain to my son what happened. But, I don't have any desire for him to like not love his mother or I don't want like, I don't ever want the world to be angry at his mother. Like, we have found ourselves in a situation and we are both equally responsible and now, like, I'm just really excited to be a great father."
Source: Read Full Article