Aziz Ansari Is The Latest Name Accused Of Assault
Comedian Aziz Ansari is the latest big name to come under fire for allegedly assaulting a woman on a date.
According to Babe.net, Ansari assaulted a woman after taking her back to his Tribeca apartment in New York last September. The woman assumed the name Grace during the interview to protect herself.
Grace said the two met at the 2017 Emmy Awards after party where Aziz had been taking pictures using an old film camera. Intrigued, the two sparked a conversation and eventually exchanged numbers.
Once back in New York, Aziz proposed a date. Grace agreed, and they shared dinner and cocktails before heading back to Ansari's apartment. Once there, Ansari immediately began kissing, fondling, and undressing her, and within the first minute only broke off to say he was going to grab a condom.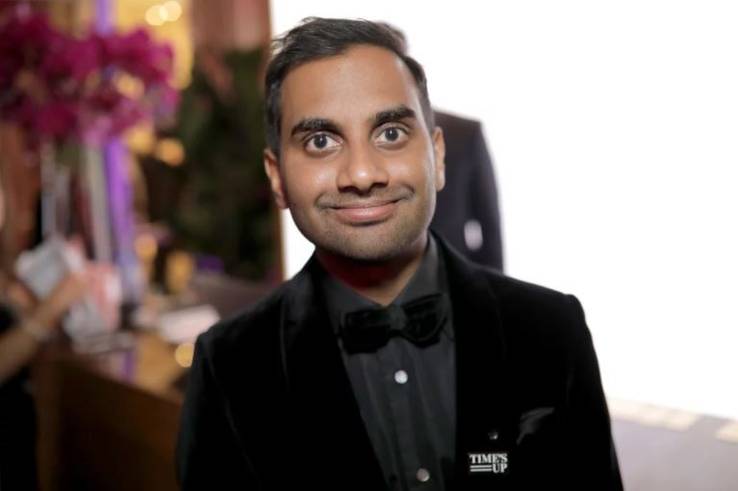 Grace, however, was off-put by how forward Aziz was as soon as they entered the apartment. "Most of my discomfort was expressed in me pulling away and mumbling. I know that my hand stopped moving at some points," she said. "I stopped moving my lips and turned cold."
Aziz was very single-minded and kept asking where they should perform intercourse, a question Grace found hard to answer as she didn't actually want to. She continued to provide "verbal and non-verbal cues" to Ansari for the next 30 minutes until eventually it seemed he would relent, saying, "Of course, it's only fun if we're both having fun."
That wasn't the end of it, however, as moments later he'd go back to sticking his fingers down her throat and forcing himself on her. Grace had to break off and regroup in the bathroom, splashing water on her face for five minutes, until she appeared and again expressed that she felt uncomfortable.
That's when Ansari pointed to his groin, obviously demanding she perform an unwanted act. Soon after she called an Uber that took her home in tears.
23-year-old Grace* went on a date with Aziz Ansari in September. It turned out to be the worst night of her life. She told babe Ansari pulled her hand towards his penis multiple times and "kept doing it after I moved it away." She said she remembers him asking again and again, "Where do you want me to fuck you?" Throughout the course of the night, she says she used verbal and non-verbal cues to indicate how unhappy she was. This is a conversation between them the following day where Grace tells Ansari how uncomfortable he made her feel, saying "you ignored clear non-verbal cues" and "kept going with advances." Read the full story on babe.net.
A post shared by Babe (@babedotnet) on
The following day Grace sent him a text which made clear she did not enjoy her time the previous night. "Last night might have been fun for you it wasn't for me," she wrote to Ansari. "When we got back to your place, you ignored clear, non-verbal cues; you kept going with advances. You had to have noticed I was uncomfortable."
Ansari responded simply, "Clearly, I misread things in the moment and I'm truly sorry." They haven't spoken since.
Then, at the Golden Globes, Grace saw Ansari wearing a "Time's Up" pin and simply couldn't stand the hypocrisy. "It was actually painful to watch him win and accept an award," she said. "And absolutely cringe-worthy that he was wearing the Time's Up pin. I think that started a new fire, and it kind of made it more real."
Ansari's representatives have yet to respond to the allegations.
Source: Read Full Article