You Can Eat Cookies With Meghan & Harry's Faces On Them While You Watch The Royal Wedding
You guys! The royal wedding is almost here – 11 days away, but who's counting? — and we've got the perfect way to commemorate Prince Harry and Meghan Markle's nuptials: Eleni's royal wedding-themed cookies. If you're not yet familiar, Eleni's is known for their handcrafted sugar cookies, adorably designed and impeccably frosted. Since my wedding invite apparently got lost in the mail or eaten by a hateful monster, this is the next best way to get in on the fun, because nothing screams romance like being able to eat the royals' faces.
The hand-printed sugar cookies are graced with Harry's and Meghan's gorgeous mugs. According to the website, the cookies are "buttery-rich" with a little crisp, not over-the-top sweet, and "intricately hand-decorated." Does anybody actually eat these? I would opt to put them on my desk and stare at them all day.
The Royal Wedding Cookie Gift Set includes four cookies and three separate designs:
One with an engagement photo, where Harry and Meghan look perfect
One with a photo from their original engagement announcement, where Harry and Meghan also look perfect
Two with a crown labeled with their names, where Harry and Meghan would have looked perfect if their faces had been on them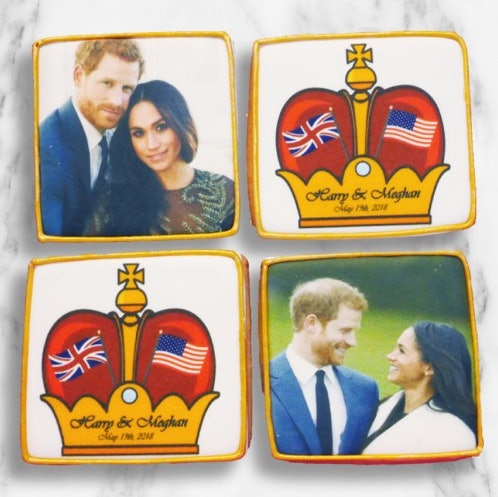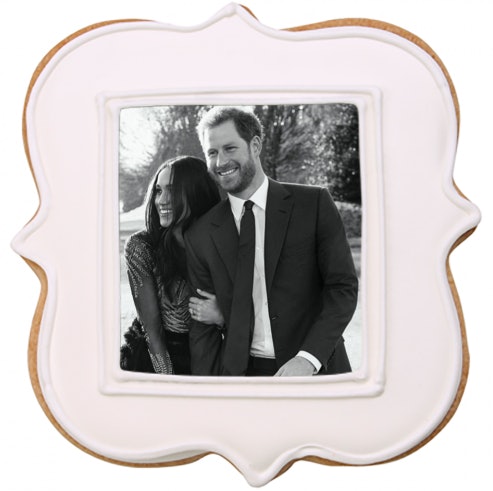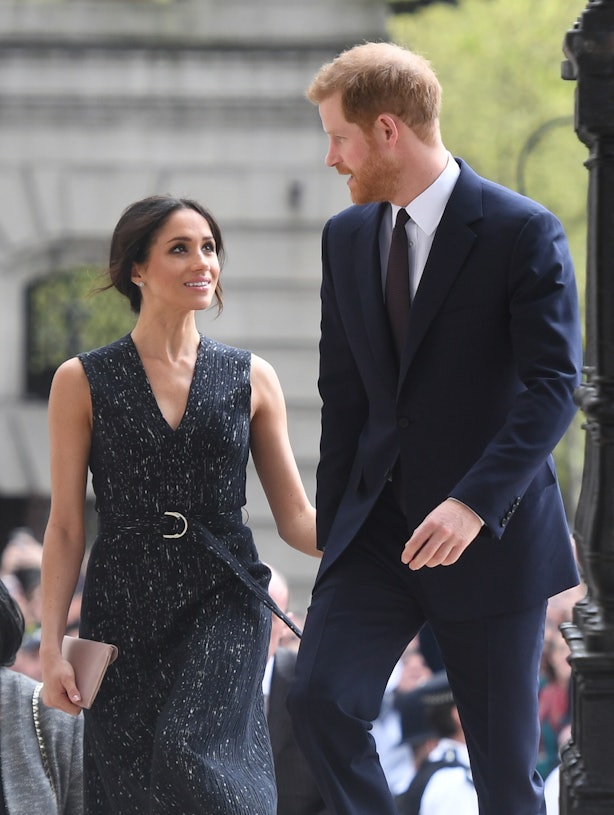 Other details, we've merely speculated — like the cost of Markle's wedding dress (reportedly the cost of a small house — this number will give you nightmares), what the dress will look like, and whether the couple will get to booze it up at their celebration.
We only have to wait 11 more days for all of our questions to be answered. Will you be tuning in to their wedding?
Source: Read Full Article