Those Choose Your Own Adventure Books You Loved As A Kid Are Becoming A Movie
If you enjoyed reading the Choose Your Own Adventure gamebooks published by Bantam Books in the 1980s and '90s, you're going to love this bit of movie news: Fox has a Choose Your Own Adventure movie coming out in the near future, so you should start brushing up on their path-selecting skills.
First published in the late 1970s, the Choose Your Own Adventure books were a unique, but staple, offering in school and public libraries throughout the 1980s and '90s. Written in the second person, these interactive works of fiction allowed readers to make their way through castles, space stations, haunted houses, jungles, mountain wildernesses, and other rich environments, picking a new path every few pages or so.
Each Choose Your Own Adventure book had multiple endings. Some were good, and others were very, very bad. Major character deaths, even your death, abounded in those bad endings, and many Choose Your Own Adventurers would read each book multiple times, seeing how different choices could have led them to different outcomes.
(Confession: I read each Choose Your Own Adventure Book about three or four times before I inevitably flipped through the book to read all of the endings out of context.)
Now, Fox intends to bring the Choose Your Own Adventure format to theaters. The new movie won't be the first interactive film to hit theaters, nor will it be the first Choose Your Own Adventure movie, as the book series has been used to create DVD-released home entertainment in years past. In an age of hyperpopularity for Dungeons & Dragons and narrative video games, the divergent-path model might not thrill every viewer. But, let's face it, audiences will be checking out Fox's Choose Your Own Adventure movie for nostalgia's sake.
The new movie will combine Fox's bankroll with technology from Swiss app developer Kino Industries, whose CtrlMovie app will allow audiences to vote on what happens next at key points throughout the movie. Some, including The Guardian's Stuart Heritage, are skeptical. Heritage imagines a movie paused at a moment when "[t]he tension couldn't be higher."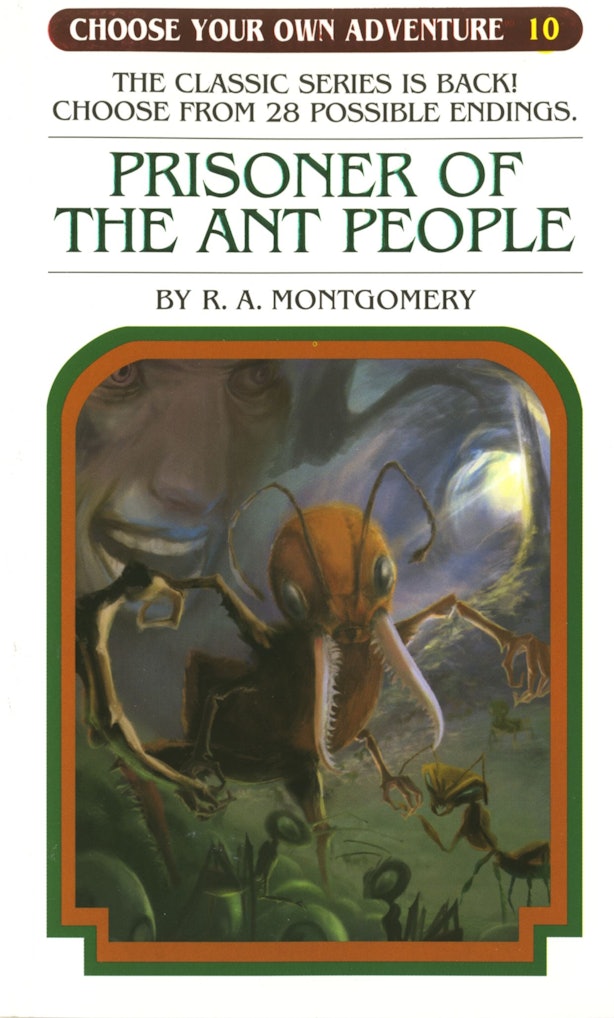 I have to agree that this could either be very cool — or extremely annoying. Make sure you take friends who you can trust to make the right choices.
Source: Read Full Article