Chris Brown Brings A Thousand Shoes On Tour: 24 Other Celebs With The Dopest Shoe Collections
Almost everyone in the world has at least one thing they love so much they become obsessed about it. So obsessed that they begin collecting items that represent that obsession. It can be anything from sports trading cards to vintage cars, and everything in between. There really is no limit to what a person can collect.
One of the most amazing items people collect goes on your feet. Sneakerheads, as they are called, are people who have an obsession with tennis shoes. They love them for the memories, the colors, the designs, the rarity, and the fact that they own more than anyone else.
As you are about to see, the dopest collections are more than just owning the most shoes. Any rich person can buy tons of shoes and call it a collection. To have the dopest shoe collection, the owner must not only have a pretty nice size collection, but they must also store them safely, be organized, and be able to tell a story about each and every one. They know when and where they got the shoes, and also why they bought them.
That is a sneakerhead and that is what makes this the list of the 25 dopest shoe collections.
Click the button below to start this article in quick view
25 Jordan Michael Geller – Guinness World Record holder for owning the most sneakers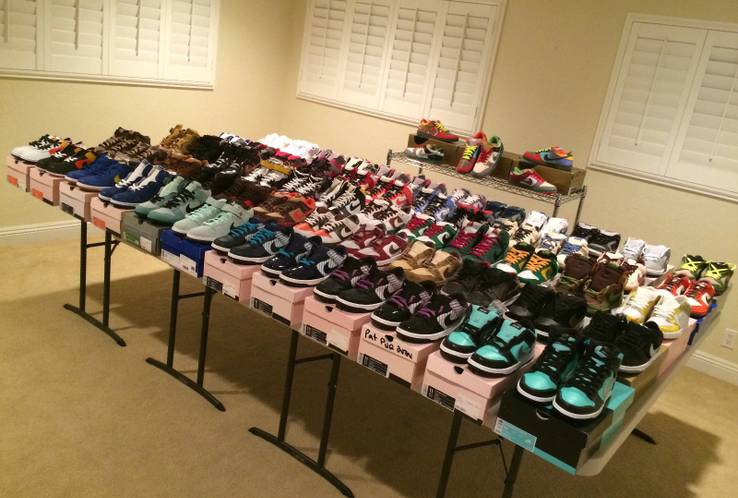 When it comes to collections, Jordan Michael Geller was once the Guinness World Record holder for owning the most sneakers. Back in 2012, he reached almost 2,500 pairs of NIKE shoes and even opened the ShoeZeum in Las Vegas, which displayed the entire collection and was located right there on the Strip.
He eventually started selling them off, realizing that it was a fortune that he was sitting on and the time to move on was now. He now has between 200-300 pairs, and continues selling them but will hold on to a few of the most valuable ones, for now at least.
24 Wale – knows every single pair he owns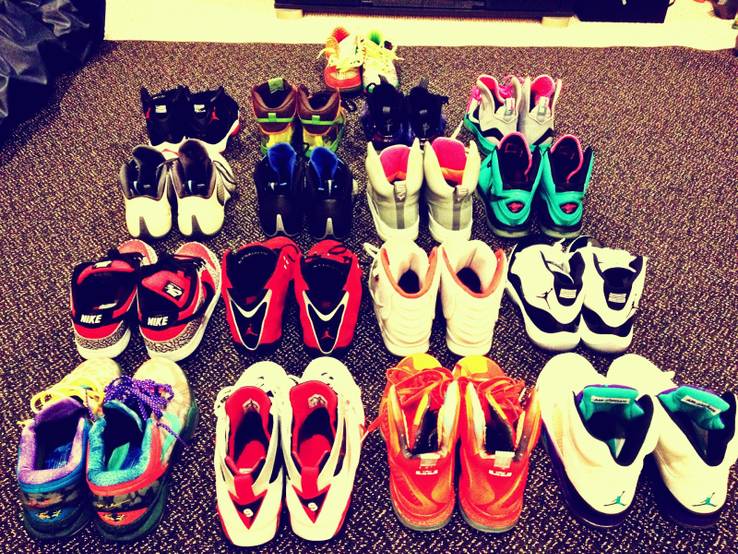 Before Wale became a world-famous musician, he was a sneaker fan that loved shoes. He started his collection before anyone even knew who he was, before it was a cool thing for celebrities to do.
His passion shines through his social media posts where he talks about his collection. He knows about every single pair he owns, and can tell you where and when he got them, and why he did so. He keeps them in a massive closet that has a protected section for the most valuable sneakers to be stored.
23 Rick Ross – boss shoes for a boss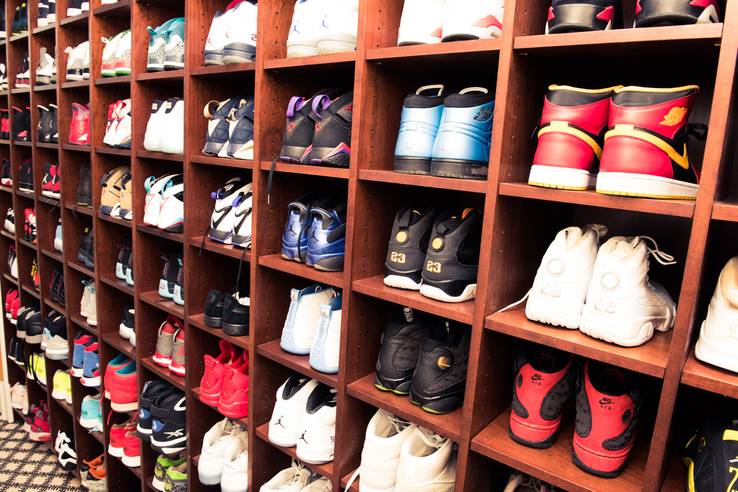 As we begin to get into the celebrity sneaker collectors, we will start to notice how their obsessions have grown into full-blown insanity simply because of the money they have to spend on their collections.
Rick Ross is a superstar rapper that has more money than he knows what to do with it. So it is natural to see a sneaker collection that rivals the best in the world. Since he talks about being a boss, his shoe collection reminds us that he is a boss, through and through.
22 Michael B. Jordan – shoes are a lifestyle
With the next Rocky film set to debut later this year, Michael B. Jordan continues to gain notoriety and fame as one of the biggest stars in Hollywood. He spent last year working on this year's biggest hit, Black Panther, too. So it comes as no shock that his shoe collection has become just as famous.
The one thing he admires most about the sneaker world is that it has become a lifestyle for people. He loves the idea that people buy and resell, restore, clean, and help maintain sneakers as a way of making a living. He cannot help himself but get involved in that culture and has built up quite the collection.
21 Qiasomar – shoes brought him fame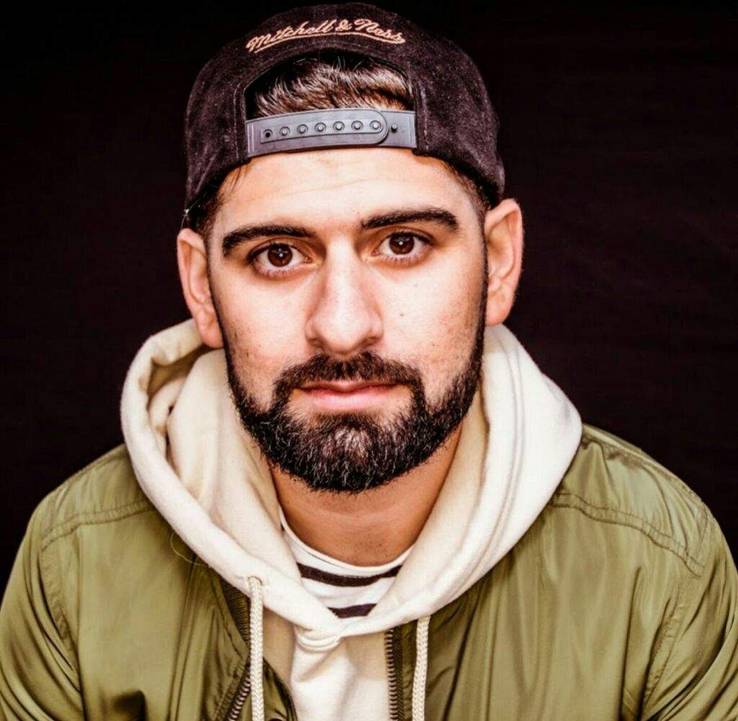 Some shoe collections are not even known to the general public. Those people just love to collect sneakers but they tend to keep their obsession, and love for shoes to themselves. But for the majority of shoe collectors in the world, sharing their collections with the world is part of the culture they live in.
Qiasomar has become a YouTube star because of his love for sneakers. He has grown into a sneaker ambassador that travels the globe interviewing, and getting private tours of, some of the world's biggest shoe collectors. He has built quite the collection himself and loves to share his love for sneakers with all his fans.
20 Cam'ron – a signature shoe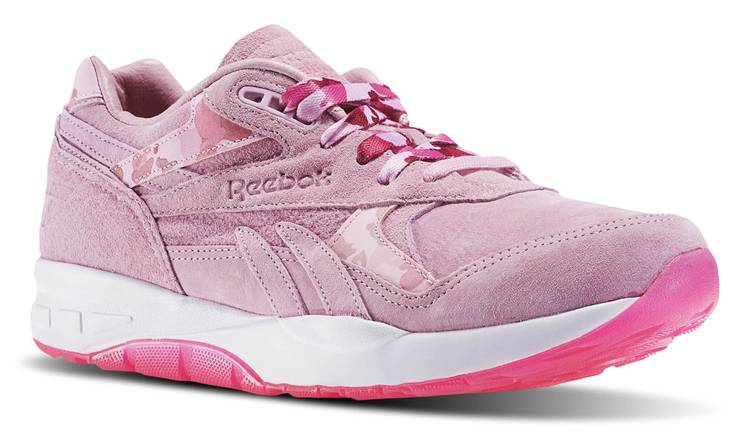 For being such a world-famous rapper, Cam'ron has been relatively quiet over the past ten years. His last album, Crime Pays, came out in 2009. But he announced in July of 2016 that he would have a new album coming out soon, it has yet to be released.
Meanwhile, he continues to grow his sneaker collection and has become such a famous sneakerhead that he has his very own shoes, the Reebok Flea 2's, a signature shoe that he plans on releasing along with his new album.
19 Chris Paul – organized by color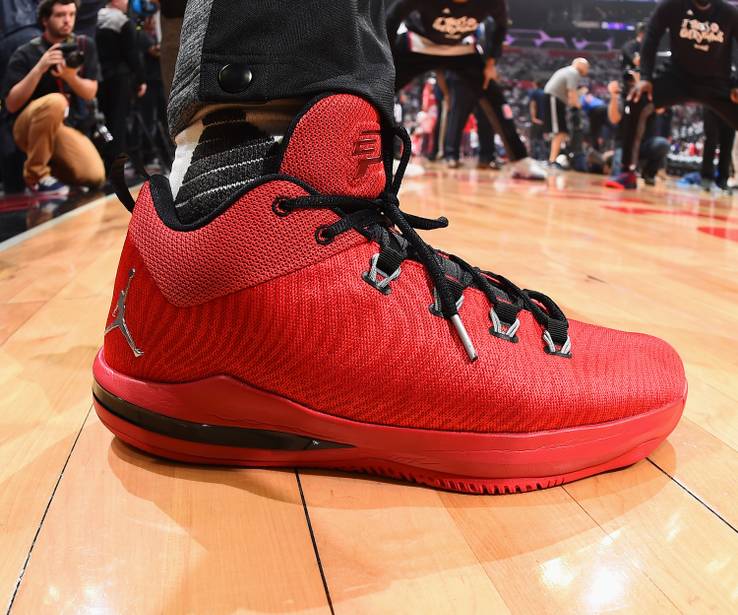 Being a superstar in the NBA has its' benefits. Take Chris Paul for example. He recently signed a 4-year contract worth $159.7 million making his lifetime earnings around $356 million. That gives him a little extra cash to spend on things like his very own shoe vault, which he stores his entire collection of shoes.
Inside the vault, is walls of Jordans, organized by color and stacked perfectly across the room as if you were standing inside a Foot Locker warehouse that was recently built.
Since he probably gets most of the shoes for free, he is signed to the Jordan brand, it is tough to rank him much higher on the list for having the dopest shoe collection but he definitely belongs here.
Featured Today
12 Things Every Bride Should Have On Her Wedding Day (12 That Are Unnecessary)

20 Ways To Spot A Fake Designer Bag

Important Questions To Ask Before Traveling On A Private Jet

18 Mark "Jumpman" Bostic – dropped basketball for shoes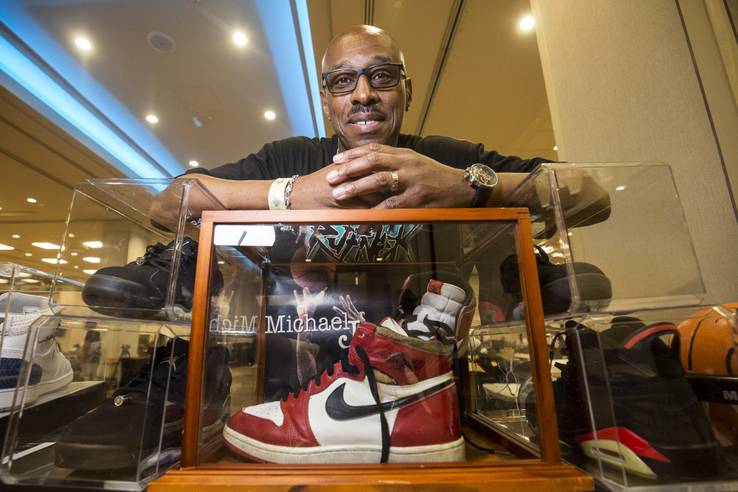 He isn't flashy. He isn't one of those personalities that wins over thousands of fans on social media. He is just a man who loves shoes. He is Mark Bostic, and he is better known by his nickname, Jumpman.
His story began in college when he played for the University of San Diego and even earned an NBA tryout but never got picked to play. He eventually retired from the sport of basketball and began pursuing his true passion, shoe collecting, which he started during college when he saw the Air Jordan 1s and immediately fell in love with them.
17 Drake – loves unreleased jordans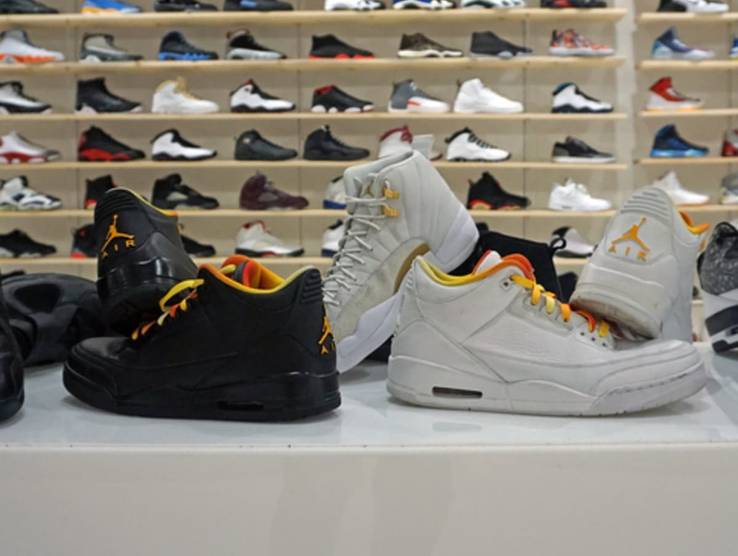 As one of few non-athletes signed to the Jordan Brand, Drake has become one of the few rappers that have created their own personal pairs of Jordans. He has already had two pairs, the OVO X Jordan 10s and 12s, that were released with a very limited number of pairs available. That made the shoes more valuable and very important for sneakerheads to get a hold of.
But they have a bone to pick with Drake about his Jordans. Drake has worn, on multiple occasions, unreleased Jordans that might not ever reach the open market. That makes those pairs one of a kind, and a must-have for any shoe collector. Add those customized shoes to his collection and you have one of the most valuable collections ever.
16 Dwyane Wade – a pioneer with shoe brands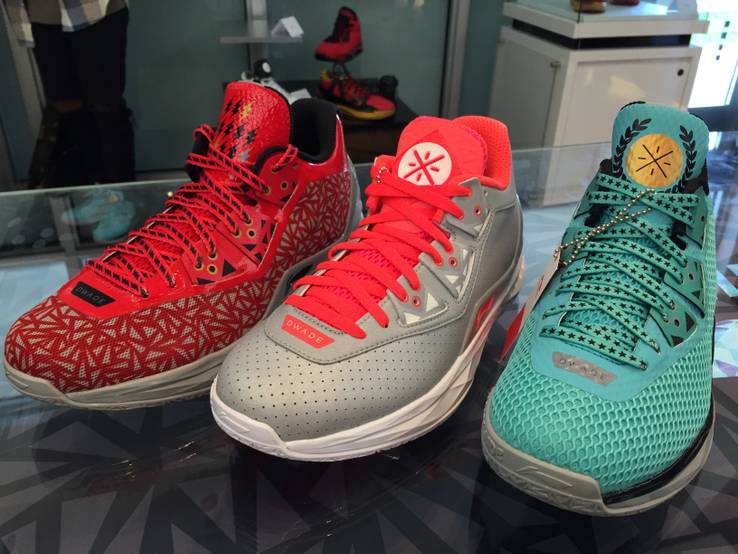 When Dwyane Wade entered the NBA in 2003, he was part of one of the greatest draft classes of all time. LeBron James, Carmelo Anthony, and Chris Bosh were also some of the big names drafted that year. So, with many of the others signing shoe deals with Nike and Jordan, Wade decided to go with Converse and became the companies youngest shoe ambassador.
He eventually signed on with the Jordan Brand in 2009 and that lasted until 2012. Since the contract ended, he signed with the Chinese shoe company Li-Ning. So when it comes to shoes, Dwyane Wade is a pioneer that has multiple shoes in multiple brands.
15 Floyd Mayweather Jr – MORE THAN 80 pairs of Louboutin shoes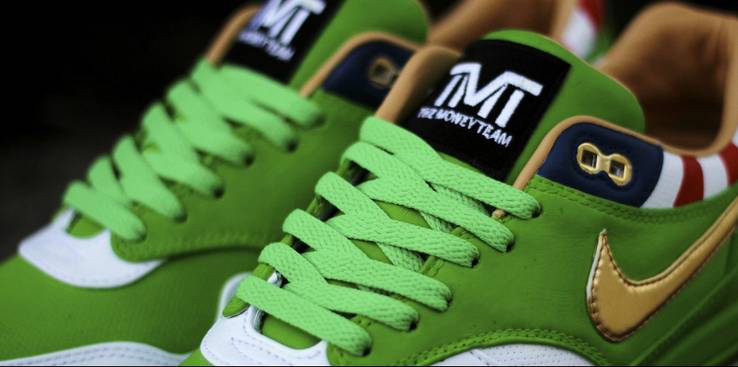 With a net worth of an estimated $1 billion, Floyd Mayweather Jr. certainly has the cash to build one of the most epic shoe collections known to man. Since he already had a true love for shoes and fashion, Mayweather began building his collection several years ago and tries not to show off the entire collection, leaving us all wondering just how impressive could it be.
Since he does love to brag, he did manage to share on social media a section of his shoe closet that was 80 pairs of Louboutin shoes. He actually had many more Louboutin's but could not fit them in the photo. If you are wondering what are Louboutin shoes, Google them and you will see what money can buy.
14 Kylie Jenner – she needed more than a closet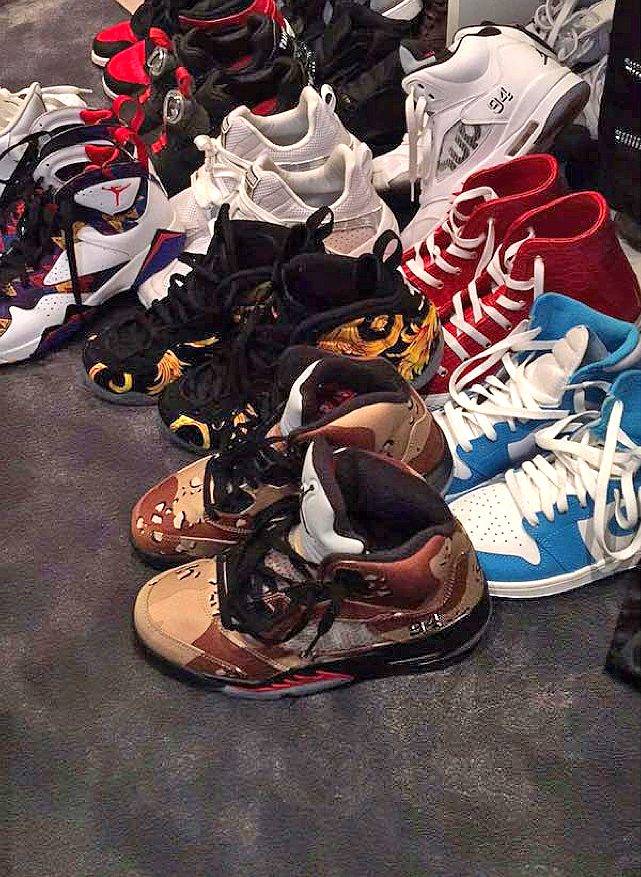 As of now, Kylie Jenner is not a billionaire, she is an "almost" billionaire who continues to make money through her multiple different business ventures including her clothing line and accessories like jewelry and watches. While she strives to become the youngest female billionaire of all time, one of the coolest things about her is her love for shoes.
Any celebrity can build a shoe closet. That is not a baller move anymore. The thing that turns shoe closets into dope investments is when they make them look as if you are walking into an upscale mall in Beverly Hills, like Kylie Jenner's shoe collection is displayed.
13 Jeremy Guthrie – the secret vault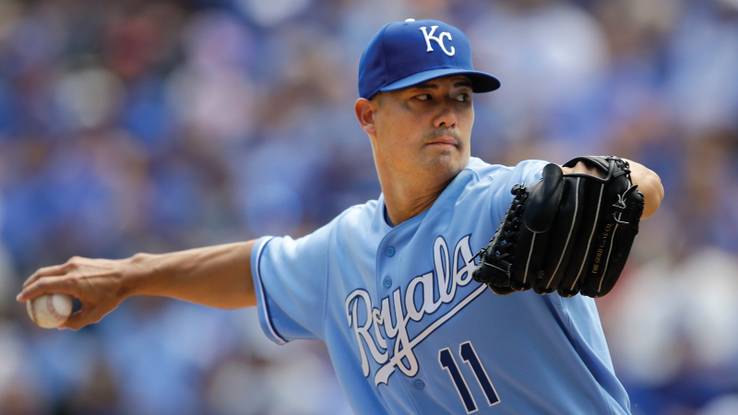 Money can't buy happiness. However, it can buy shoes, hundreds and hundreds of pairs of shoes. It all depends on how much money you want to spend on them.
Major League baseball player Jeremy Guthrie has so much money that he has amassed quite the shoe collection. His collection is so valuable to him, he did not think a simple closet was good enough for them. So, instead, he had a custom-built vault that he securely locks his shoe collection up inside every night. Talk about obsession.
12 Mesut Ozil – the collector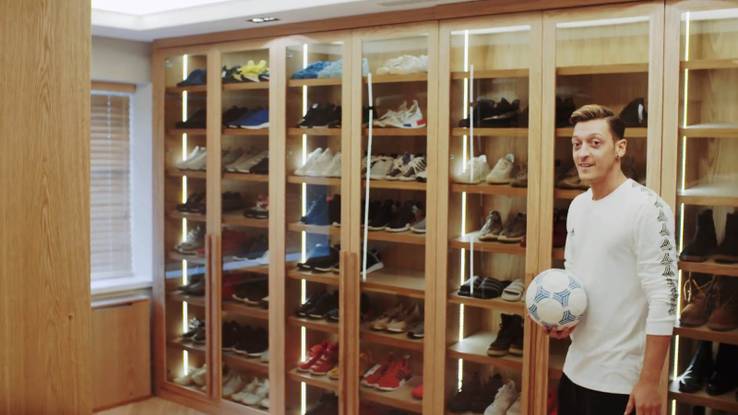 Americans are obsessed with watching and reading about the lives of celebrities and athletes. Their lives are so amazingly lavish and exciting that people simply cannot help but become obsessed with them. However, Americans forget that some of the highest paid athletes are not even from this country.
Soccer players like Mesut Ozil are so wealthy that they are able to fulfill their greatest passions, like shoe collecting, and Mesut has one of the greatest you will ever see. His prized shoes are all displayed in a glass display wall cabinet with built-in lights that resemble something from a museum.
11 Allyson Felix – brand ambassador for Nike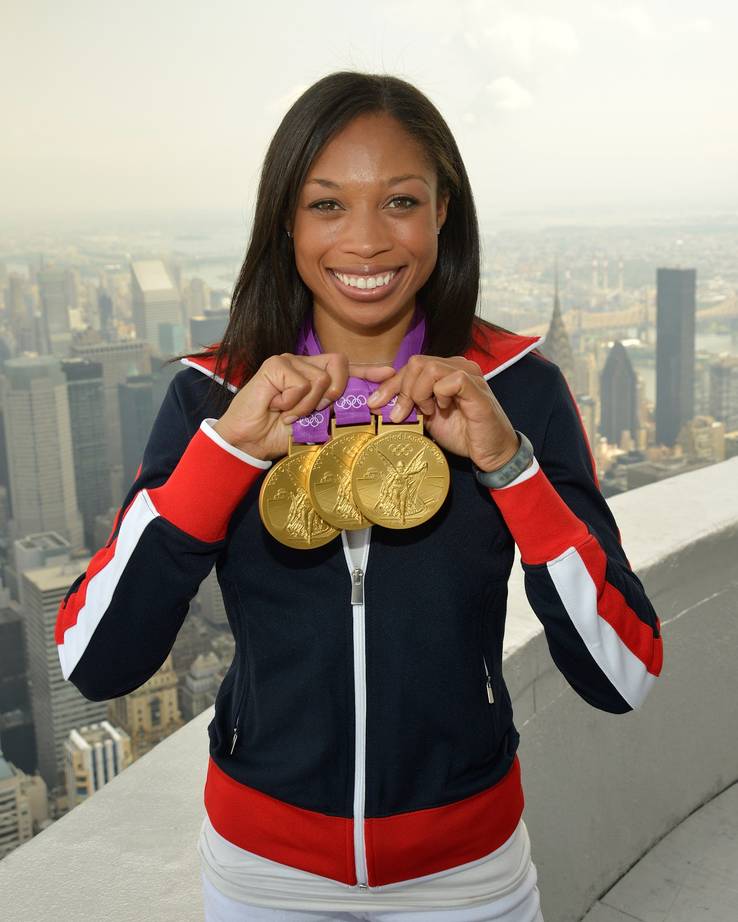 Allyson Felix, the six-time Olympic gold medalist, is 32-years old and continues to train and compete to earn one more shot at an Olympic medal in Tokyo in 2020. As a brand ambassador for Nike, Allyson Felix has received quite the collection of sneakers, which is a combination of pairs she purchased and those given to her from Nike.
The collection features several pairs of shoes that she wore during her many Olympic medal races, Nike's, Air Jordans, and many others. It also features her most valuable pair of shoes, the shoes she wore to her first ever track meet in the 9th grade.
10 Eric Koston – summer x games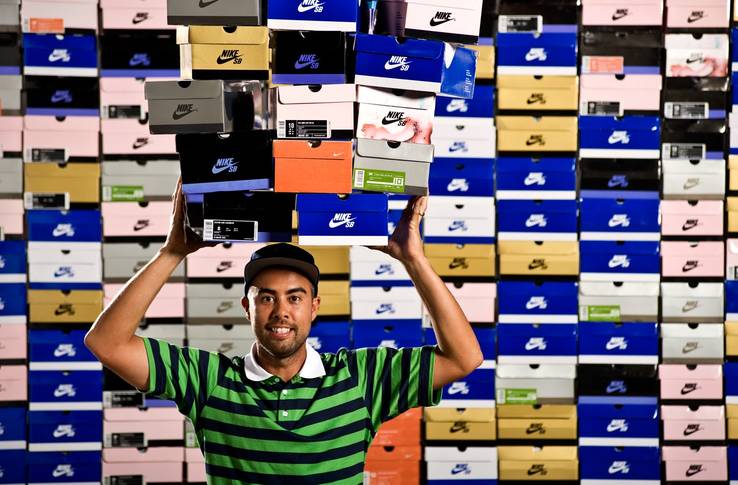 When Eric Koston won the Men's Skateboard Park event at the first ever Summer X Games, he instantly became a marketable commodity. It was not very long after that he began signing endorsement deals including his very first shoe deal. His first shoe deal helped him turn his love for shoes into an obsession.
As he started to become an even bigger star skateboarder, and his wealth grew too, Eric was able to buy any, and every, pair of shoes he ever wanted. Over 20 years later, he has built a collection of sneakers and skate shoes that not many people can compete with.
9 Ray Allen – the display closet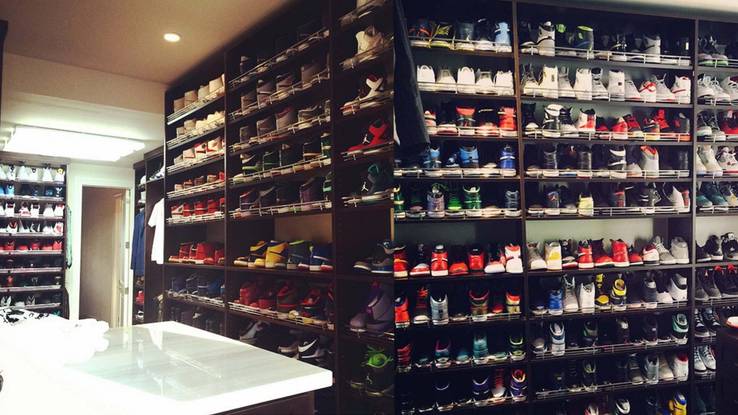 Every now and then, we run into an athlete or celebrity that we honestly had no clue were sneakerheads. Ray Allen, aka Jesus Shuttlesworth, is one of those people.
No one really knew about Ray Allen's passion for sneakers until he started to post his shoe collection on Instagram a few years ago. One of the dopest parts of his collection is the display closet he had built for them. It rivals a Nike Store, not a personal home closet. Each shoe is neatly stacked and organized in the coolest of fashions. His secret passion is truly one of the dopest we had never even heard about until 2015.
8 DJ Khaled – custom shoe closet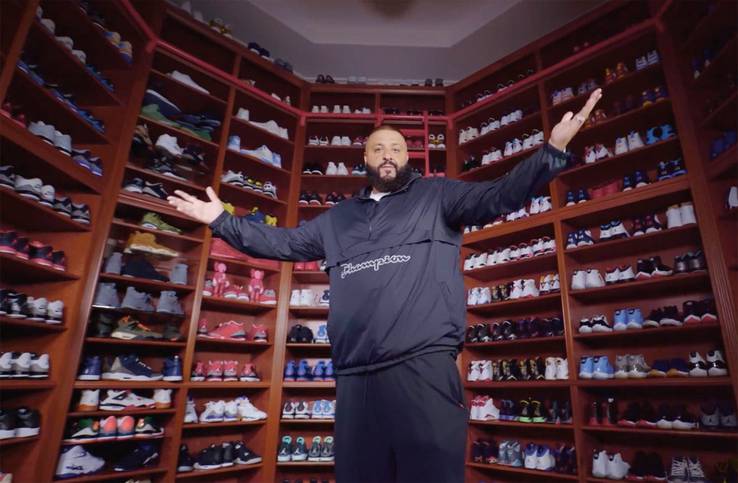 Inside the home of world-famous rapper DJ Khaled is the custom-built shoe closet that features wall-to-wall cabinets of every single pair of shoes he owns. Each section of his shoe display cabinets features 12 rows of shoes, standing about 14 feet high. The cabinets are so tall that he has to have a rolling ladder to reach the shoes at the top.
He claims to own nearly 10,000 pairs of shoes because he buys two to three pairs of each one he owns so that he can have shoes to wear and shoes to display. He owns so many of the hard to find pairs that there really isn't a fair way to rank him on this list.
7 Rashed Belhasa – spent one million on shoes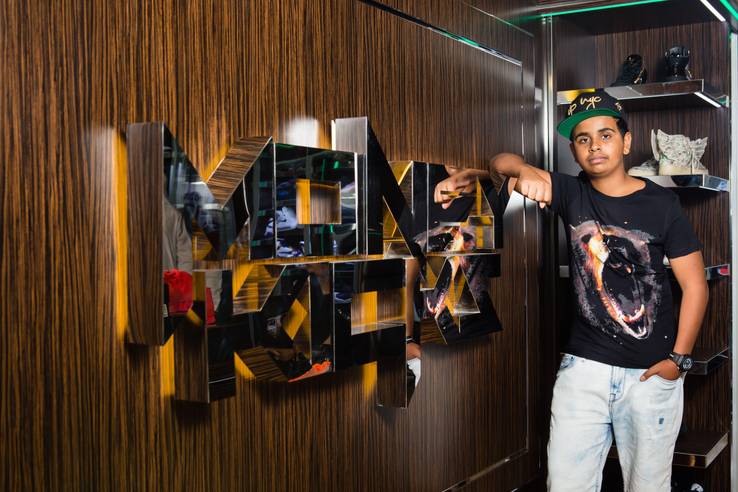 Over in Dubai, where they do everything bigger, there lives a 16-year old kid that is known as Money Kicks, that has amassed one of the largest and dopest shoe collections in the world. Thanks mostly to his father's massive wealth, Rashed Belhasa has been able to purchase a shoe collection worth about $1 million.
His shoe collection is not even the main reason it has gained so much fame. It is actually because he has a sneaker room built on the family's infamous "farm" which is a zoo built on the family's property. His home is the famous meeting spot for many celebrities and that has helped him grow into a social media star before turning 17.
6 Nick Cannon – shine bright like a diamond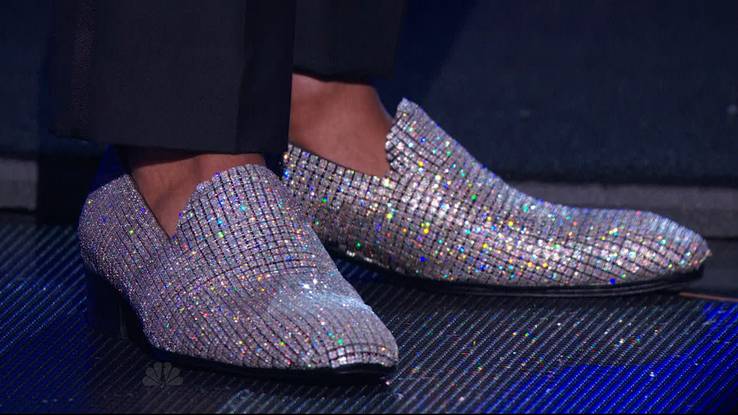 Nick Cannon has enough money to buy up all the shoes he wants but having the largest shoe collection in the world does not mean you own the dopest. He has a pair of shoes in his collection that propels him into the top six. The pair alone is worth a cool $2 million and is the only pair ever made of its' kind.
During the season finale of "America's Got Talent," Nick Cannon wore a pair of loafers that shined bright like a diamond. Actually, it was 14,000 white diamonds which equaled a total weight of 240 carats.
5 Chris Brown – brings 1,000 pairs on tour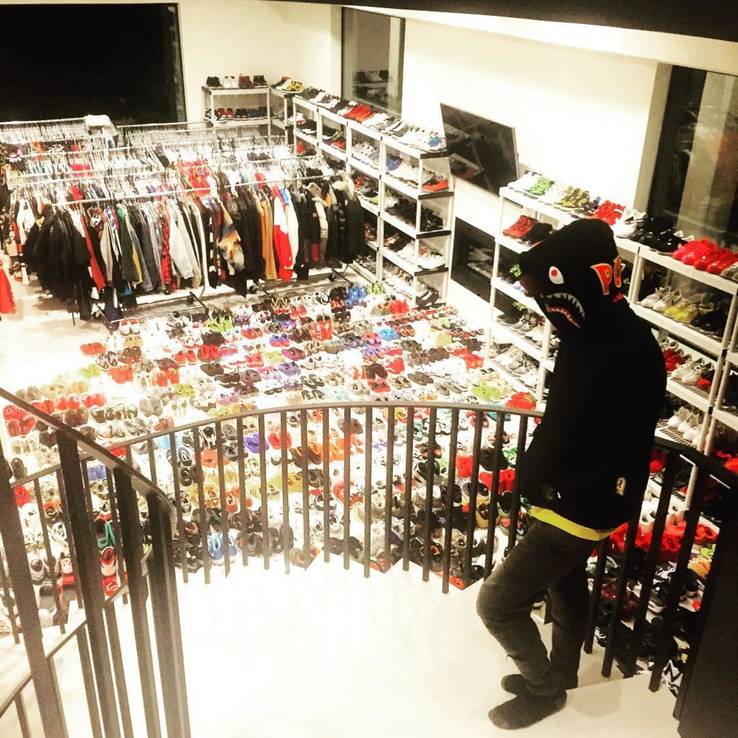 If Nick Cannon has a dope shoe collection than Chris Brown has one that is even doper, if that is a word.
Not long ago, the two even battled it out on social media, arguing back and forth about who has the best shoe collection between the two of them. They started posting photos of their collections on Instagram and the trash talk began. Chris Brown showed off his massive home that has a room, larger than most people's homes, that was built just for his shoes.
There was once a story about how Chris Brown brings 1,000 pairs of shoes every time he goes on tour. That seems believable if you ever looked at all of his pictures from his collection.
4 Mark "Mayor" Farese – 3 thousand pairs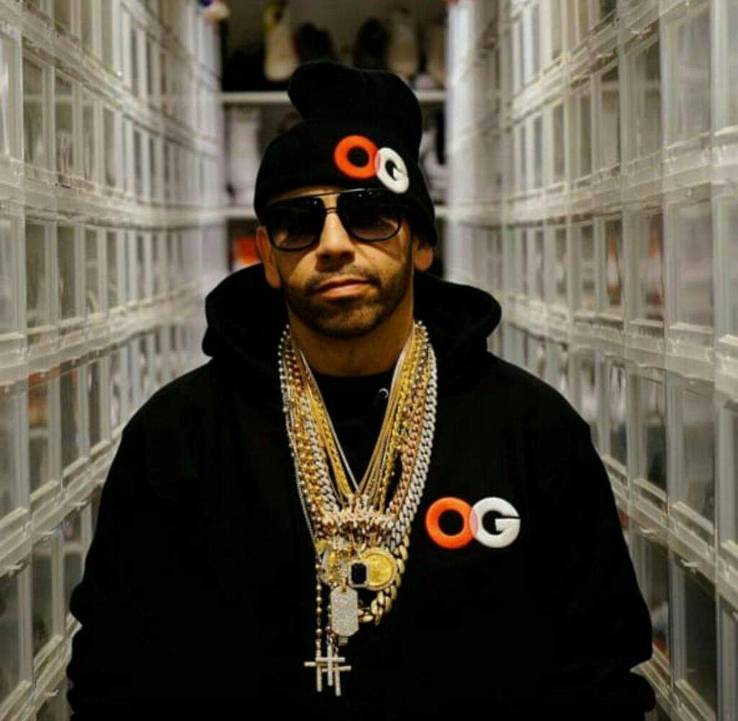 Although many of the shoe collectors on our list have a massive shoe collection, none of them have earned their income solely from the soles themselves like Mark "Mayor" Farese.
Mark began his collection during the 90's when the game started to change and the sneakerhead culture really took off. Since then, he has amassed a collection closer to 3,000 pairs and has turned his passion into a career as a brand ambassador. He gets to travel the world and go to sneaker collections as an expert in the field.
3 Kenny G "Perfect Pair" – player exclusive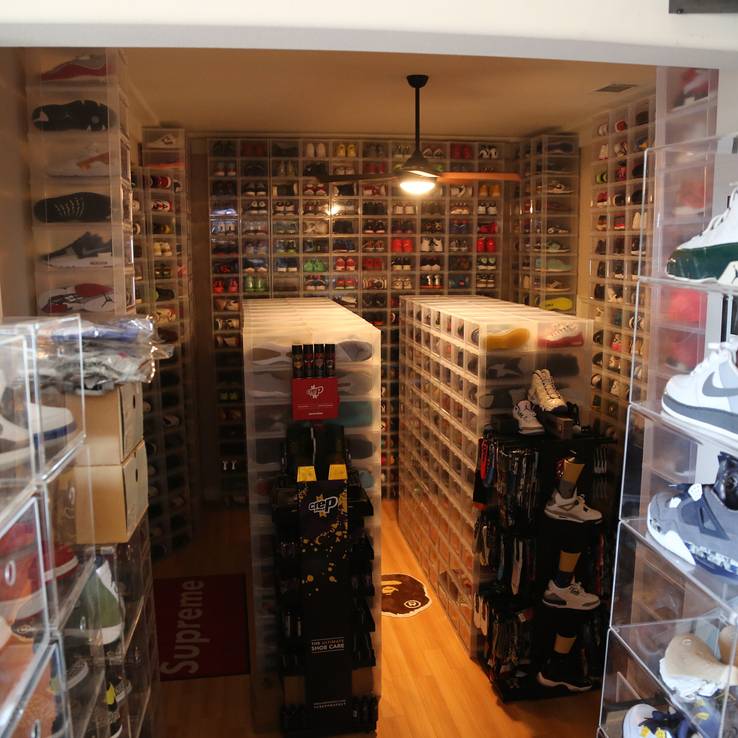 Once you purchase all the shoes you can find, it is time to begin going after the ones that are almost impossible to find. The shoes that are custom created for NBA players, autographed shoes, game-used sneakers, and those tough to find PE, better known as Player Exclusive.
Kenny Gonzales, who is the most popular sneaker collector in the world and is known as "The Perfect Pair" on social media, is the greatest person you will ever want to follow on Instagram. Not only does he have an insane sneaker collection, he is a millionaire that is considered an incredible businessman and a very likable dude. If not for the Peter Sisters, Kenny Gonzales would make the top spot on the list.
2 The Peters Sisters (Ariana, Dakota, Dresden) – chicks with kicks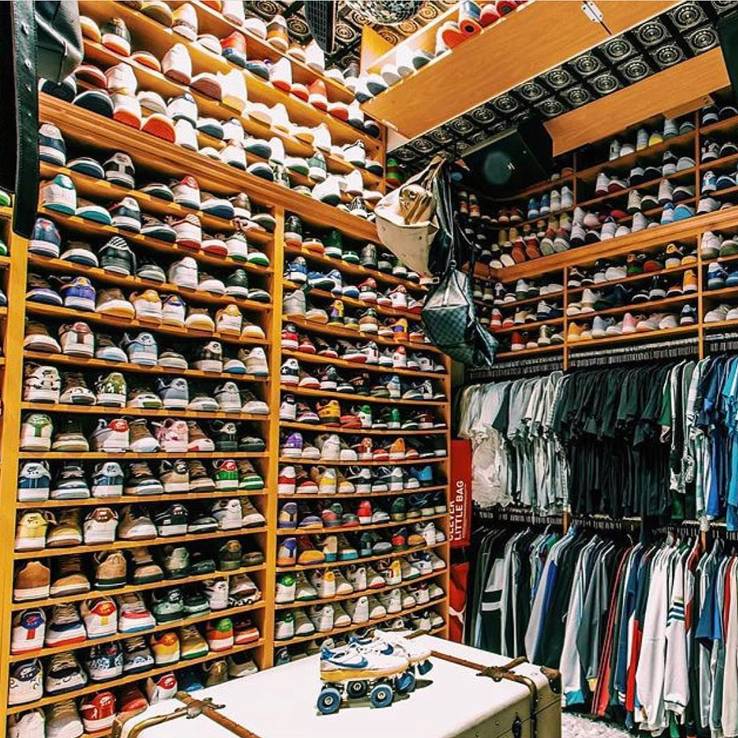 No one on this list can compete with the trio of Ariana, Dakota, and Dresden Peters, three sisters who have taken the sneaker world by storm recently with their insane shoe collection of more than 6,000 pairs of shoes.
They are known now as the "Chicks with Kicks" on social media and their obsession was inherited from their father, who passed down his collection to them a few years ago. They have grown the collection into an empire and are one of the hottest trios in the industry today. But even their 6,000 shoe collection cannot compete with our dopest collection owner.
1 Andre Ljustina "Croatian Style" – space jam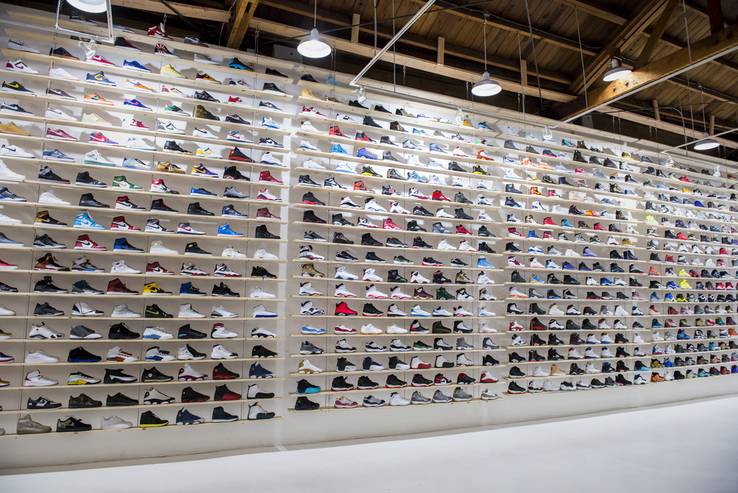 For over 16 years, Andre Ljustina has collected shoes from all over the world and it is now worth a whopping $2 million. As the founder, and owner, of Project Blitz, he has earned enough money to dig really deep into the sneakerhead culture.
His collection is truly the dopest because he has spent all those years chasing after the rarest sneakers anyone can find. He owns shoes that no one else can own because there is only one pair in existence.
The dopest pair he owns is the Deadstock "Space Jam" Jordan XIs signed by Michael Jordan on the set of Space Jam. Those shoes have a value of more than $60,000 and are the coolest on our list.
References: Ranker, People, InStyle, MoneyInc, StyleCaster
Source: Read Full Article