Chrissy Teigen Wrote the Cutest Note to Her Son Miles on His Original Due Date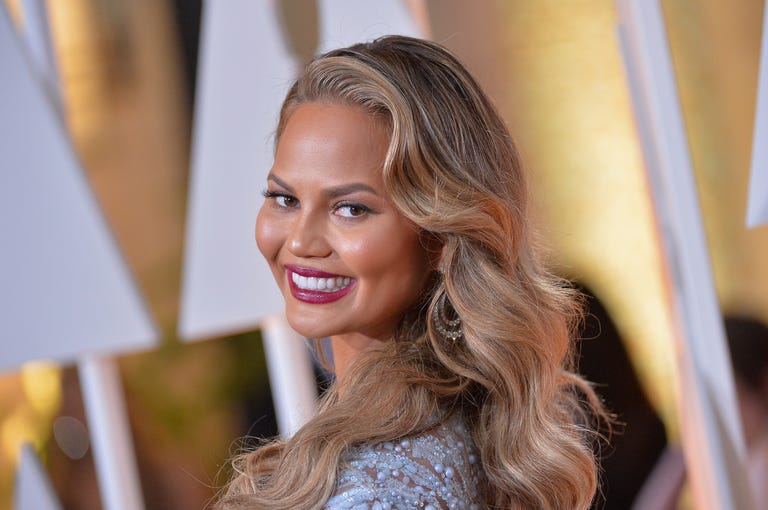 Chrissy Teigen and her husband John Legend welcomed their new baby Miles Theodore a little bit earlier than planned, so Chrissy shared a sweet message for him in honor of what was originally his due date.
"Today was your original due date but you heard how cool we are since that's all we talk about (how cool we are) and you wanted to see what all the fuss was about, 3 weeks early," she wrote on Instagram, with a picture of the newborn. "Well we tricked u! "
Since giving birth for the second time, Chrissy has been her usual level of honest about everything from buying preemie clothes to vaginal ripping. Yeah, vaginal ripping.
nothing fits my teenie premie 🙁 not enough stuff out there! I gotta learn to sew. miles is tired of your body shaming, society!
I can confirm postpartum life is 90% better when you don't rip to your butthole. Baby boy: 1 point. Luna: 0
She even threw some shade at societal gender norms while she was at it.
wow didn't u just have a baby John smh go take care of it !!!!!! disgusting pic.twitter.com/l20XJGQ2Fu
In her official new role as a big sister, Luna is already crushing it, not like you'd expect anything different. John told People that she's definitely committed to making sure mom and dad don't forget about her.
"[Luna's] used to having us to herself," John said. "I think she's just starting to realize though that he might be competition. So in some ways it's good because she's stepping her game up. She's being more loving, she's singing louder, and dancing harder. She's making sure we don't stop paying attention to her."
Literally just all of this: ❤️❤️❤️❤️❤️❤️❤️.
Follow Emma on Instagram.
Source: Read Full Article