These Clues That Blake Wins 'The Bachelorette' Are Actually Super Convincing
Believe it or not, more than half of Becca's season of The Bachelorette is already over, meaning it won't be long now until one of her competitors gets down on bended knee with a gorgeous Neil Lane ring. (Barring a huge twist…) But who will that man be, exactly? While Garrett seems to be a clear frontrunner right now, there are also some very telling clues that Blake wins The Bachelorette that you may not have even realized were there.
Proven Bachelorette prognosticator Jimmy Kimmel may not have picked him to be the one to earn that final rose by the end of the season, but even a reality-loving late night host is bound to be wrong sometimes, right? This year Blake is going to prove him wrong and show that he's the only man worthy of Becca's heart, if these clues are any indication.
That's not to say that this season isn't one of the more difficult ones to predict, because it is. There's a lot to like in some of Becca's remaining guys. Yes, this Bachelorette has some serious decisions to make in the upcoming weeks, but while fewer and fewer roses are being handed out every week, here's why you should rest easy in knowing why Blake and Becca have total endgame potential:
1. He's Remained Drama-Free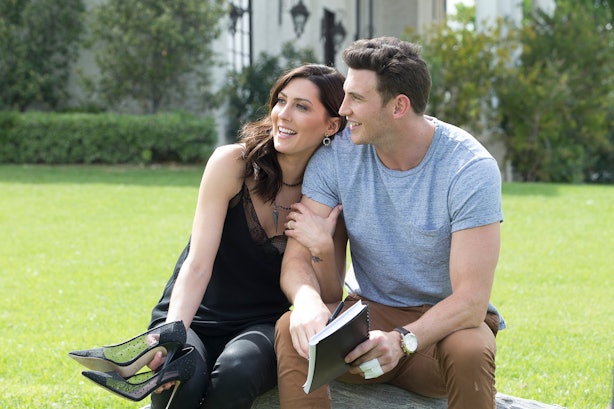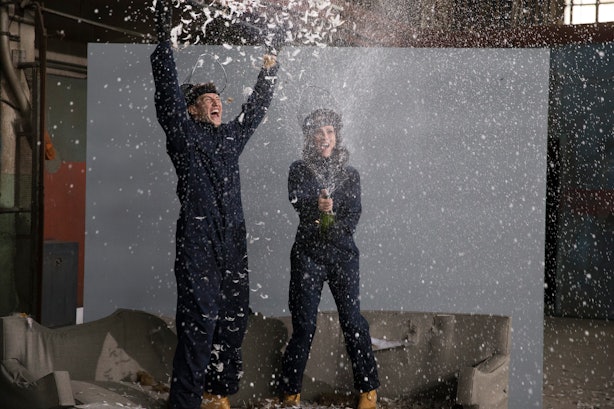 During their initial one-on-one date, Becca and Blake took a sledge hammer and smashed all of Becca's past memories of Arie in a warehouse. A glass tower of champagne, a race car, the couch Arie and Becca sat on during their beyond-awkward breakup on camera — you name it, Blake and Becca totally destroyed it. The date was conceived as a coping mechanism to allow Becca to move on from her failed relationship. And since Blake was the one to help her do that, it would be fitting for him to win the whole darn thing.
5. He's Got Great Style
Granted, most of Becca's men are super attractive, but there's something about Blake that stands out, right?
6. He Genuinely Cares About Becca
It doesn't take a genius to see just how much Blake enjoy spending time with Becca and how genuine his feelings appear to be. He doesn't seem to in this for the fame or to up his Instagram followers. He's there for Becca, and considering everything she's been through, that's exactly what she deserves.
7. He's The Underdog
By this point, almost everyone expects Garrett to win, so it would be nice to see fans get totally blindsided by Becca's decision. Sometimes this show can seem a little too predictable. It'd be nice to see the underdog have his day in the sun.
Fans will just have to wait and see who ultimately wins over Becca's heart during the finale, but until then, don't rule out Blake just yet.
Source: Read Full Article