'Cobra Kai': This 1 Star Got His Mom into a Scene of 'The Karate Kid'
The Karate Kid is such a classic '80s movie, everything from its music to its quotes is iconic. Many have tried to recapture the magic of the original with sequels and a reboot. But now, Ralph Macchio and William Zabka are back with the YouTube Red series, Cobra Kai.
The show is set 30 years later and Johnny Lawrence decided to reopen Cobra Kai, which also reignites his feud with Daniel LaRusso. Macchio, Zabka, and the rest of the cast and producers of Cobra Kai had a panel at the SVA Theater for the Tribeca Film Festival on April 26, 2018.
Here are seven things to know, including the one star who managed to sneak his mom into a scene (page 5).
1. The show will answer what happened to Mr. Miyagi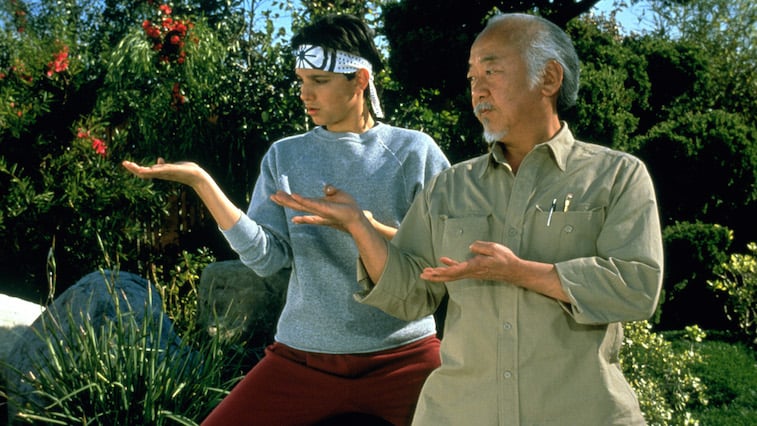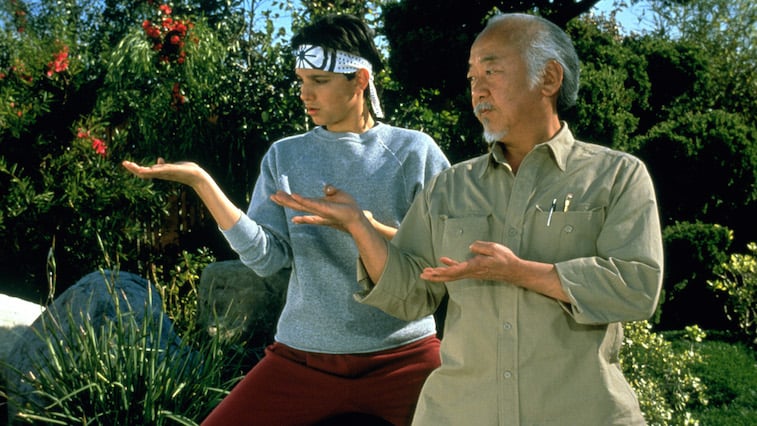 There will be a fitting end to his character. | Columbia Pictures
Pat Morita died in 2005, so Mr. Miyagi's character will also be dead in Cobra Kai. But that necessarily doesn't mean his presence will be totally absent from the series. We will eventually find out what happened to Mr. Miyagi in Season 1 of the new show, according to Macchio.
He said:
Yes, throughout the series and certainly when we get to the middle section of the series and part of Daniel's arc through Season 1 as he's drawn back into actually filling the void that he's been missing for eight years with him not training with his daughter anymore and Mr. Miyagi having passed.  There's a real homage to all that and to refinding your balance in adulthood as well as in adolescence.
Next: This is what Tanner Buchanan revealed about his new character.
2. Tanner Buchanan plays Johnny's son, but says you shouldn't compare their characters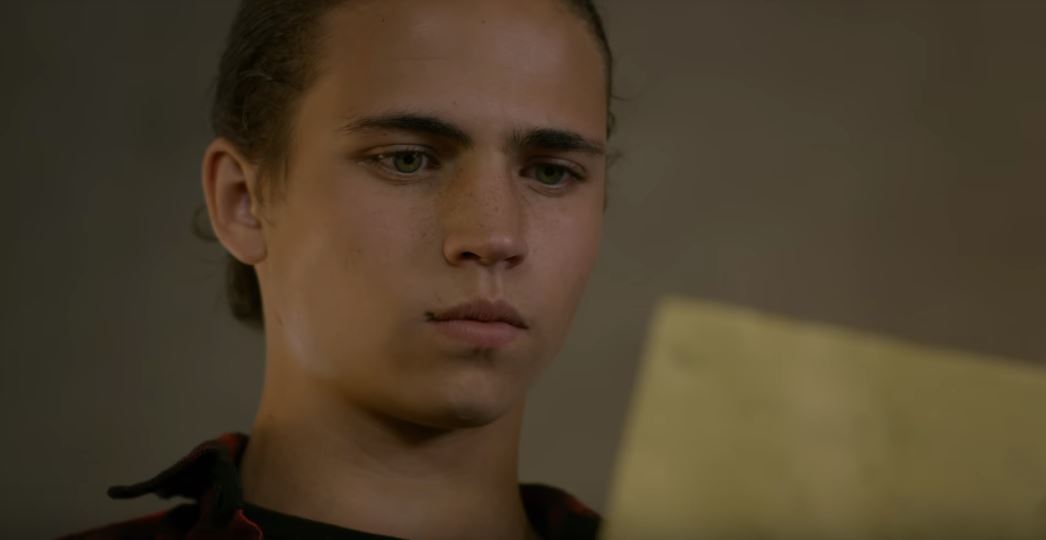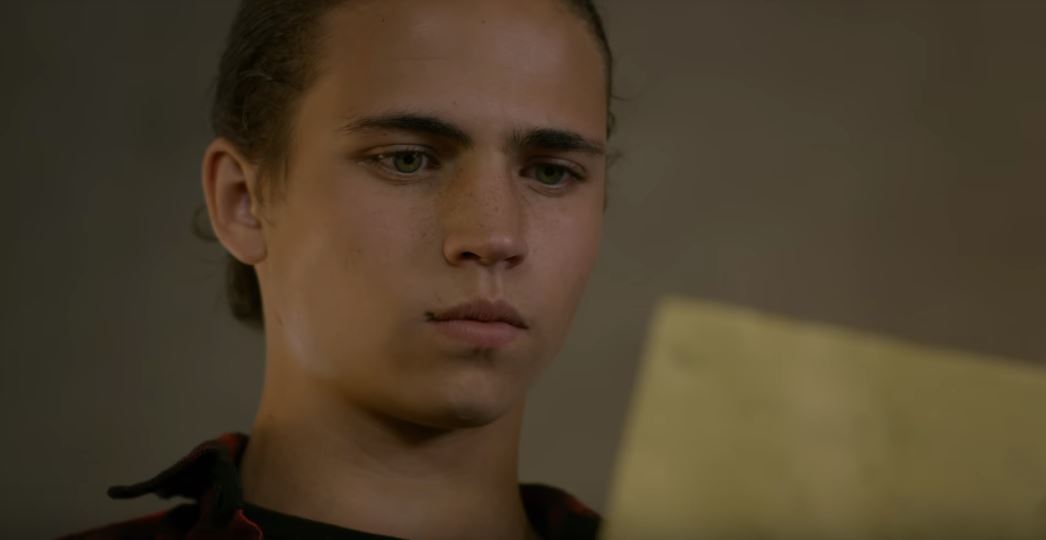 His character will be different from his on-screen dad's. | Cobra Kai via YouTube
Tanner Buchanan plays Johnny's son, Robby, who seems to be going down the wrong path. Although that sounds familiar, Buchanan doesn't want you to compare Robby to Johnny.
"Well, I mean, considering that he's a brand new character to the world, I kind of took it upon myself to not really compare him to what Johnny was going through at the time. [I] kind of make up my own story in my own life for my own character," Buchanan told The Cheat Sheet.
Next: William Zabka was initially against the idea behind the show.
3. William Zabka didn't want Johnny to reopen Cobra Kai at first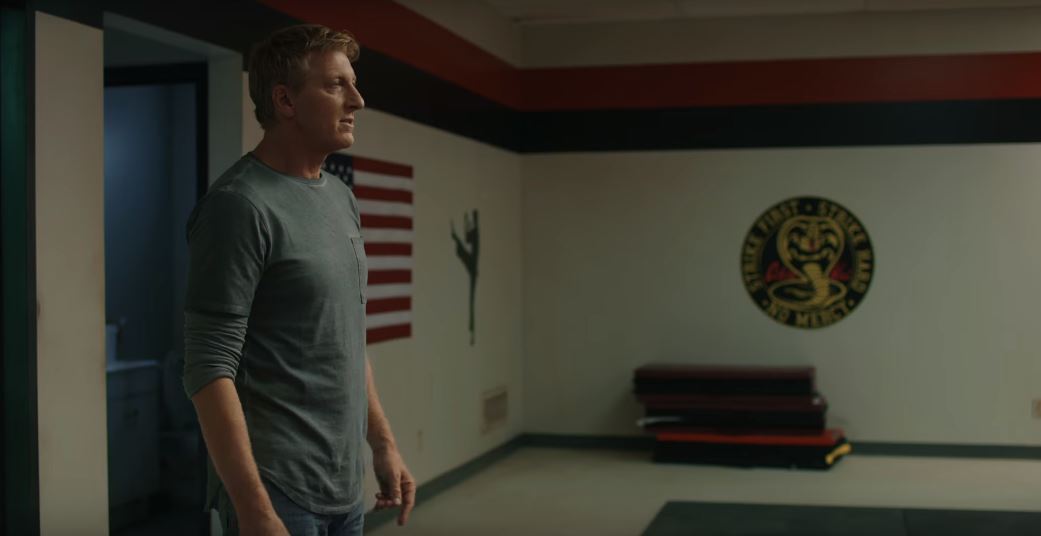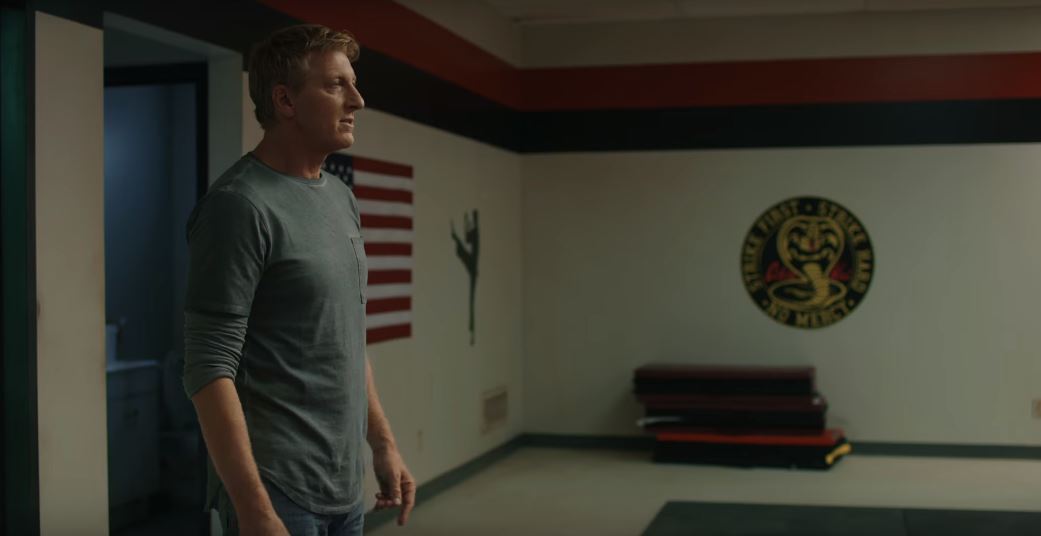 Zabka wasn't convinced about the direction they took the show right away. | Cobra Kai via YouTube
When Zabka returned to play Johnny, he actually didn't want him to return to Cobra Kai but was convinced otherwise by the writers and producers.
"It was a little painful in a way," admitted Zabka on the panel. So why didn't he think this would work? "He's not gonna open up the Cobra Kai again. It's Pandora's Box for him. It's the snake that bit him, you know. But he's exactly right."
Next: The young cast answers when they saw The Karate Kid.
4. Most of the young cast didn't watch The Karate Kid until after they got the job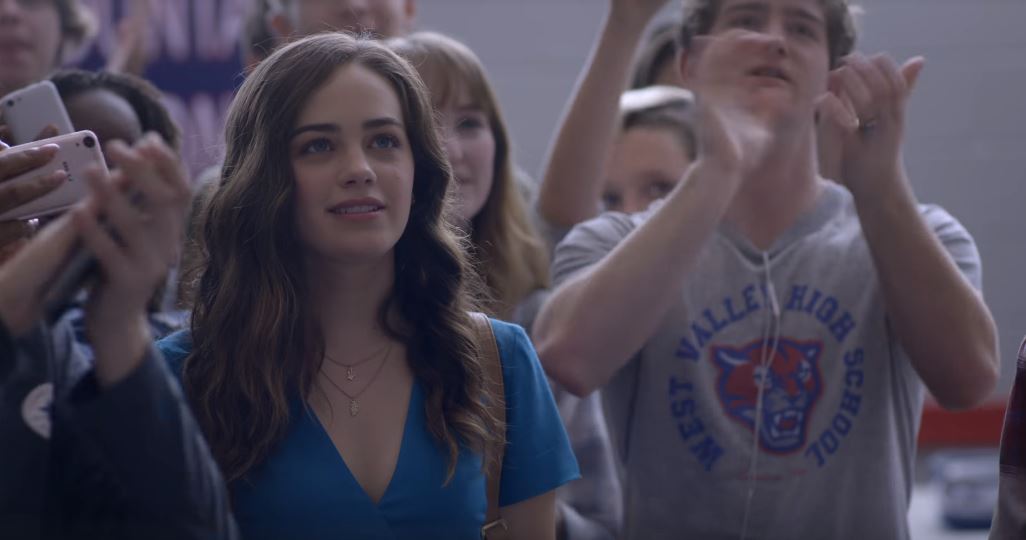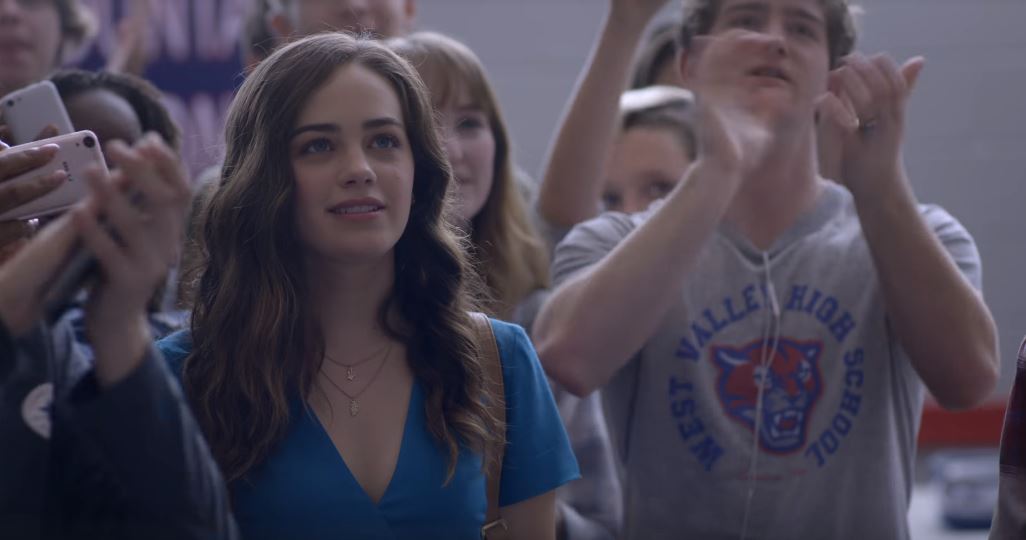 She decided to wait to watch until after her audition. | Cobra Kai via YouTube
Mary Mouser actually put off watching the movie until after she met Macchio for a screen test. Meanwhile, Buchanan watched the movie when he was 5 years old and didn't remember it because he was so young. He watched it again after he got the job.
Next: This star's mother was added to the original movie.
5. Zabka's mom is now in a scene of The Karate Kid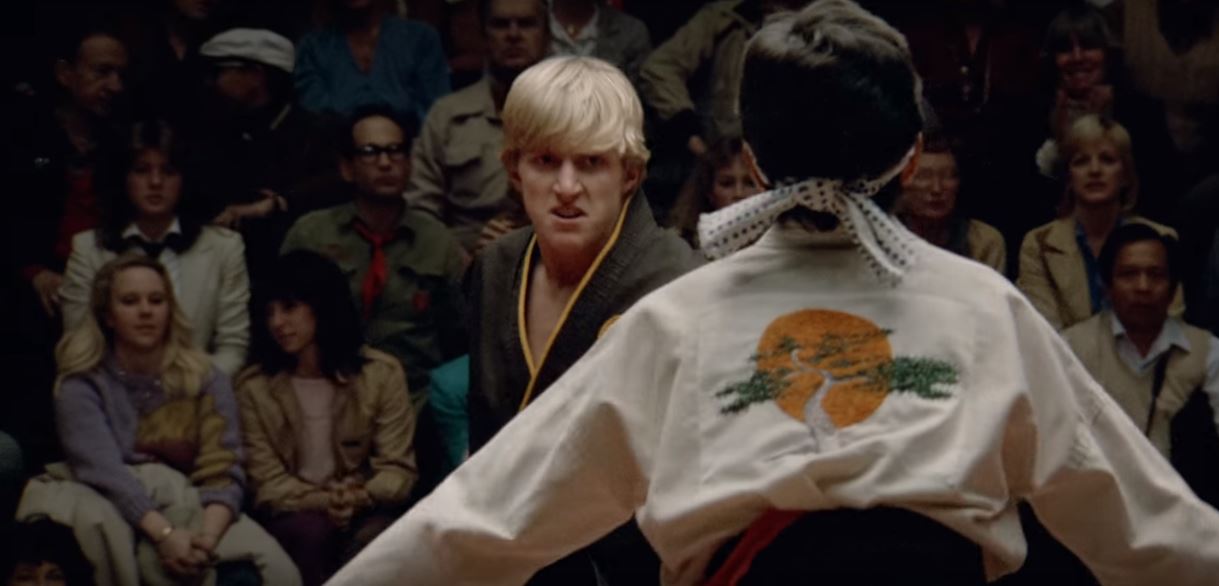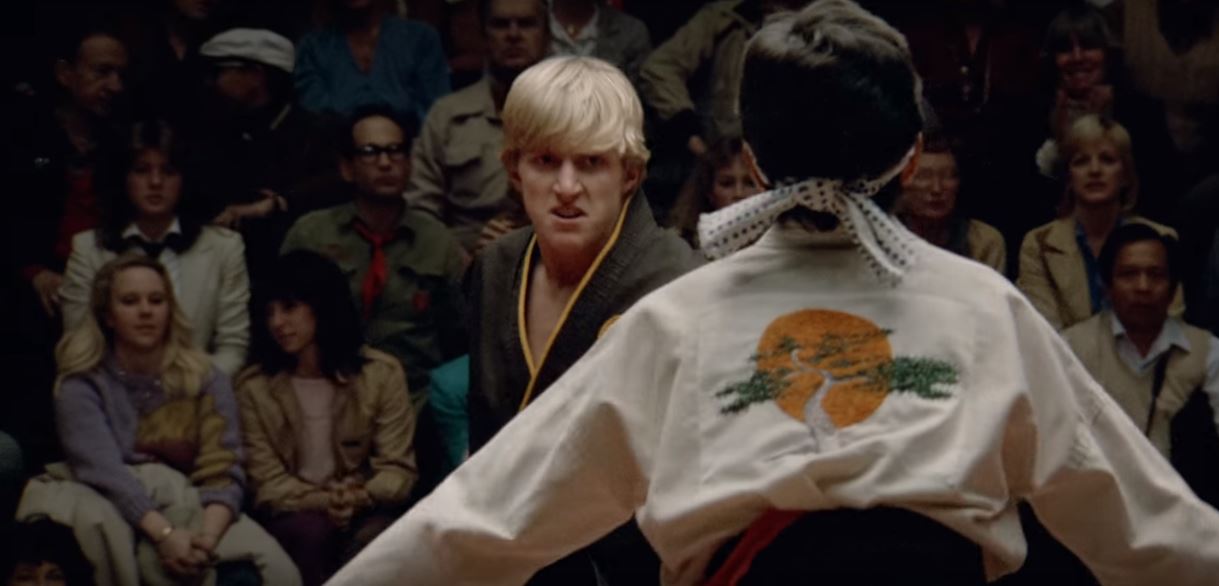 She can now be made out in the background of the scene, as seen in the trailer for Cobra Kai. | Cobra Kai via YouTube
Unused footage from the original movie is being used for the new show. That required playing a few tricks, like adding different angles of scenes from the original movie.
"It was great seeing all that footage," said Zabka. "What's really cool is my mom's now in the movie 'cause she was actually in the stands." He then continued, "Yeah, the new angle, she's sitting right there. I sent her a clip and like 'you made the movie!'"
Next: This young actor was compared to Ralph Macchio before he knew who he was.
6. Xolo Maridueña used to get compared to Macchio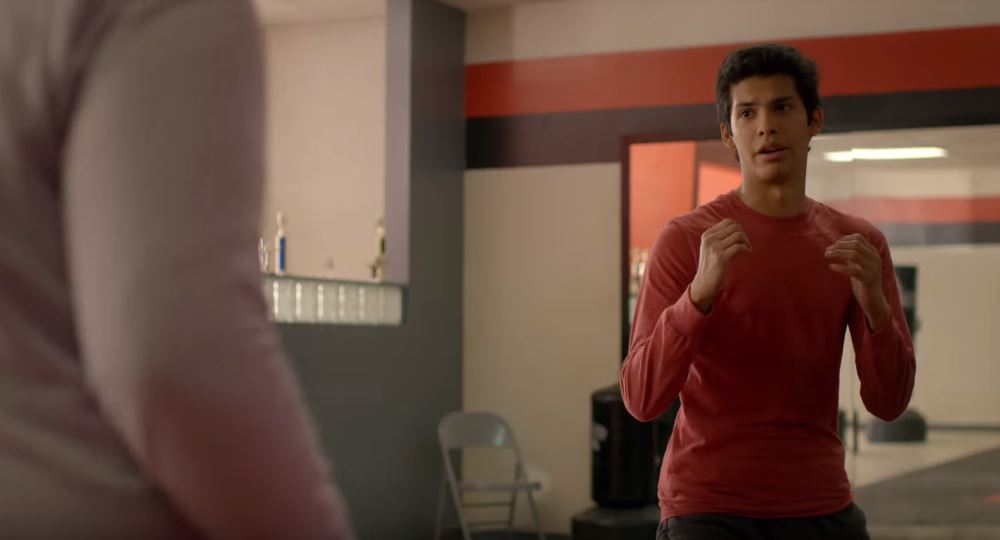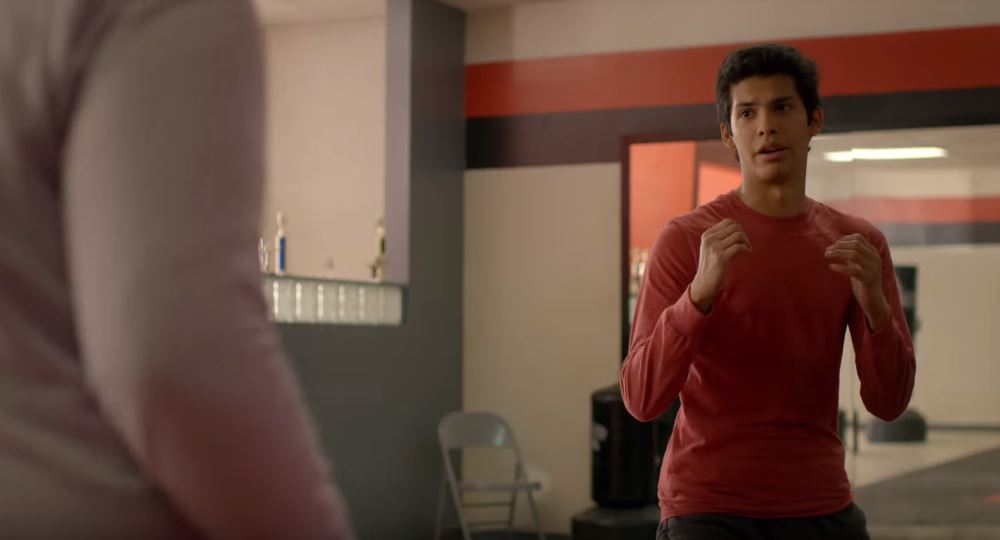 He looks a little like his sensei's old rival. | Cobra Kai via YouTube
Xolo Maridueña also never watched the original movie before getting the part, but he did get compared to Ralph Macchio.
"To be quite honest I wasn't too familiar with the original Karate Kid," admitted Maridueña. "As a 6, 7-year-old I would always wear a headband around and my mom would say 'You look like Ralph Macchio.' I was like 'Alright I don't know who that is.'"
Next: Macchio answers to whether the sequels are canon.
7. The sequels will be canon to the show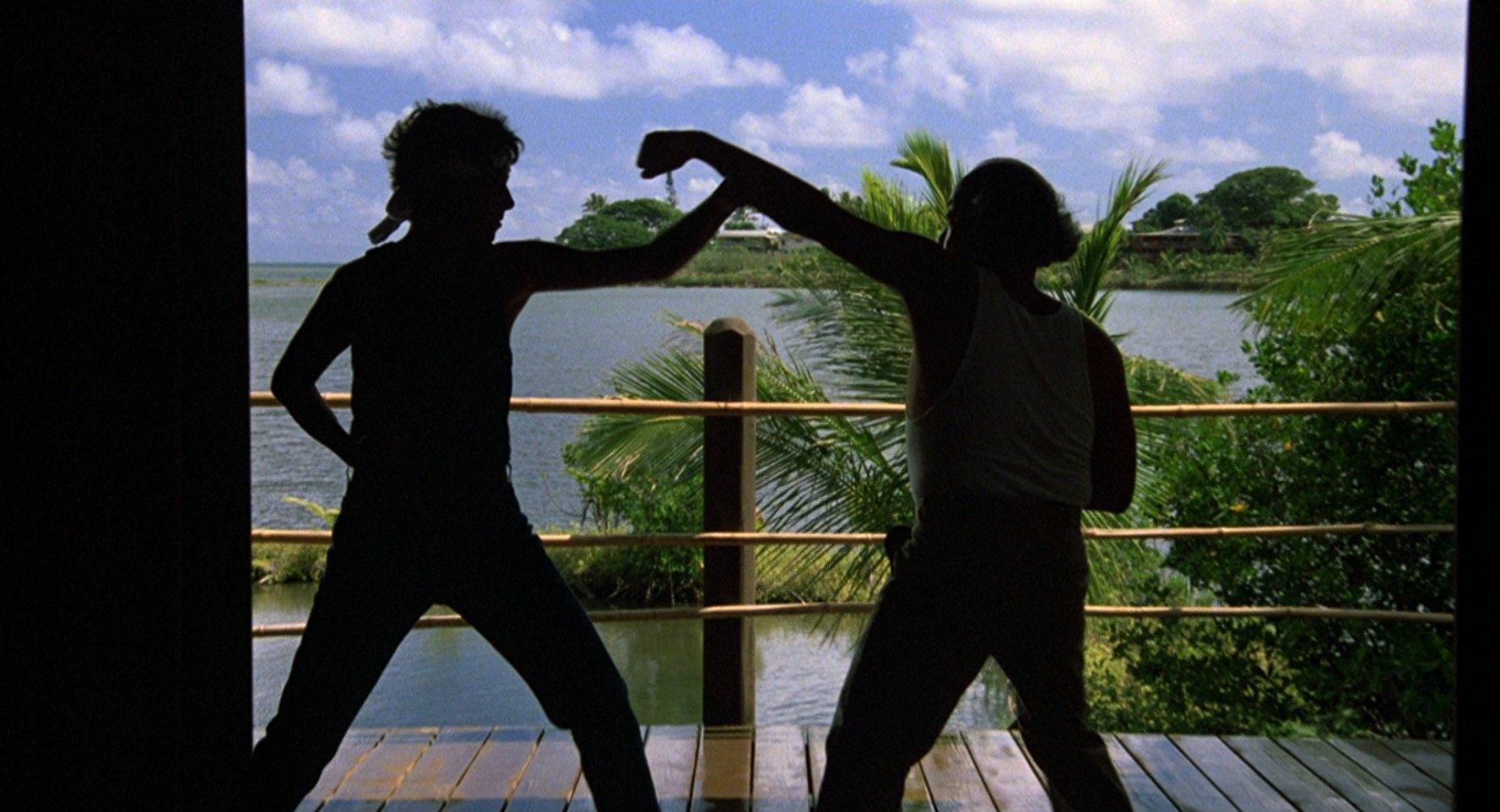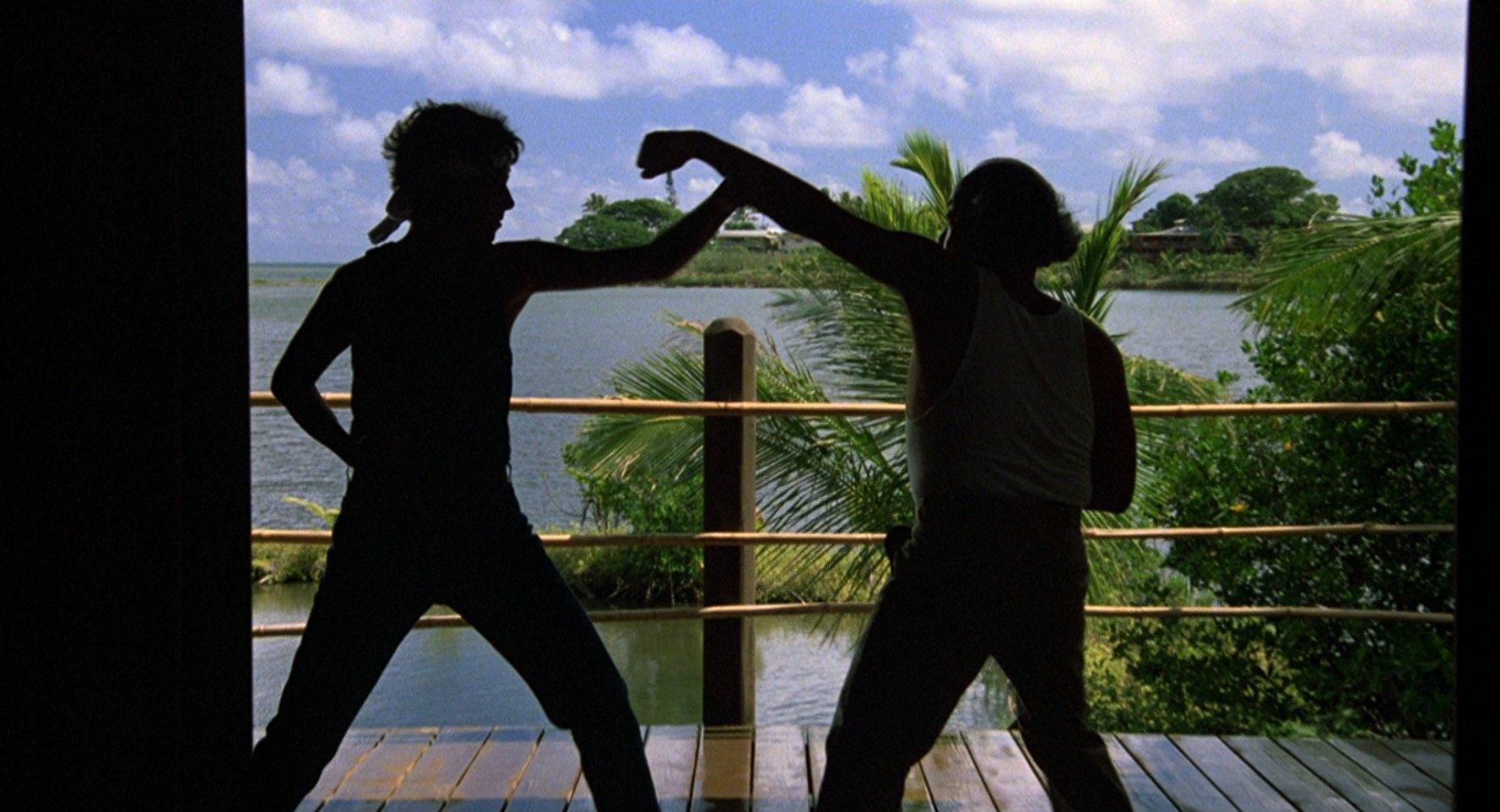 They won't ignore the sequels. | Columbia Pictures
For those who are fans of the sequels, there is good news because they are canon to the show.
"As far as Daniel Larusso's legacy, we have places to pull from," said Macchio. He then went on to say "some of these guys are super fans," indicating there will be references to the other characters on the show.
Follow Nicole Weaver on Twitter @nikkibernice.
Check out The Cheat Sheet on Facebook!
Source: Read Full Article