Should Donald Trump Resign Before Things Get Worse?
The U.S. is clearly sharply divided regarding President Donald Trump. But love him or hate him, he's likely here to stay. And love him or hate him, you'll likely admit that things in the White House are chaotic, at best.
Many have called for Trump's resignation or his impeachment, but neither has happened yet. Should Donald Trump resign before things get worse? Perhaps the more important question is would he even consider resigning? Click through to see if you think it's even a remote possibility.
1. The big question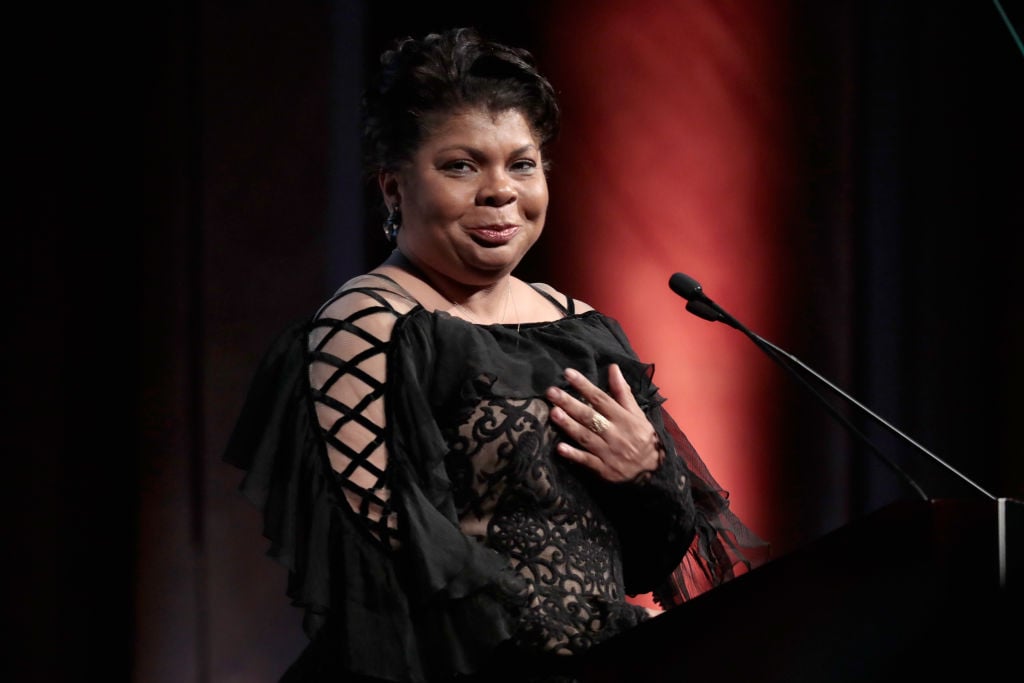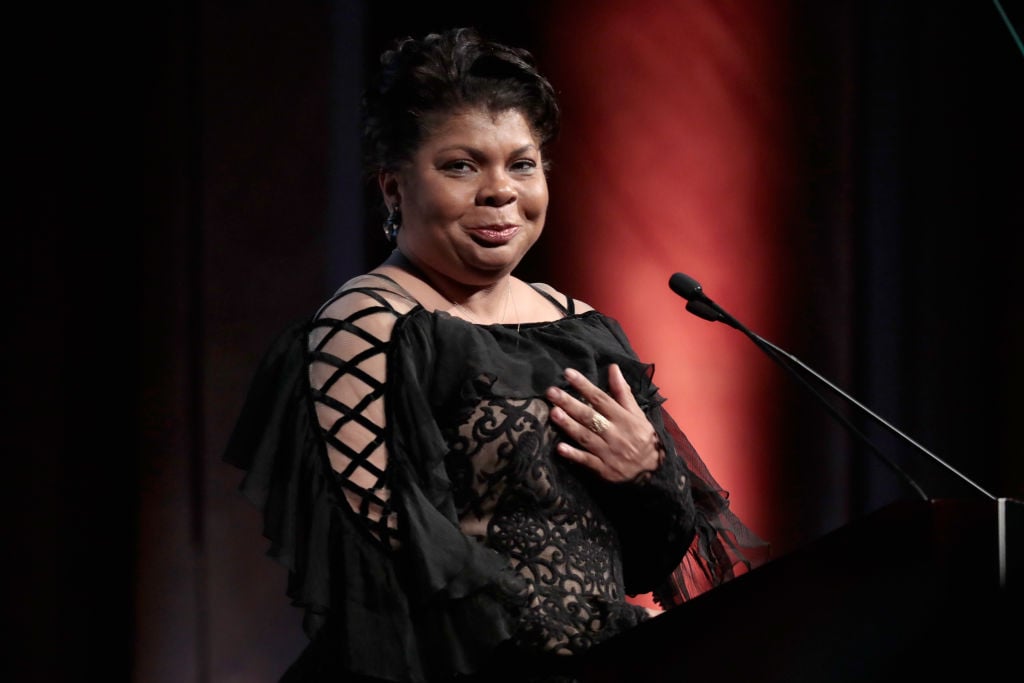 April Ryan asked the White House press secretary if the president would consider resigning. | Cindy Ord/Getty Images for Women's Media Center
According to USA Today, April Ryan — White House correspondent for American Urban Radio Networks — claims she received death threats after she asked Sarah Huckabee Sanders, White House press secretary, if Donald Trump would consider resigning. Ryan appeared on CNN and told host Wolf Blitzer that she had experienced a wide range of reactions.
"Some are saying it was a great question — people who do not support this president. And those who are supporting this president are outraged, are angry," said Ryan. "I've been getting death threats, and we've been calling the FBI."
Next: The catalyst for the question
2. Why Ryan asked the question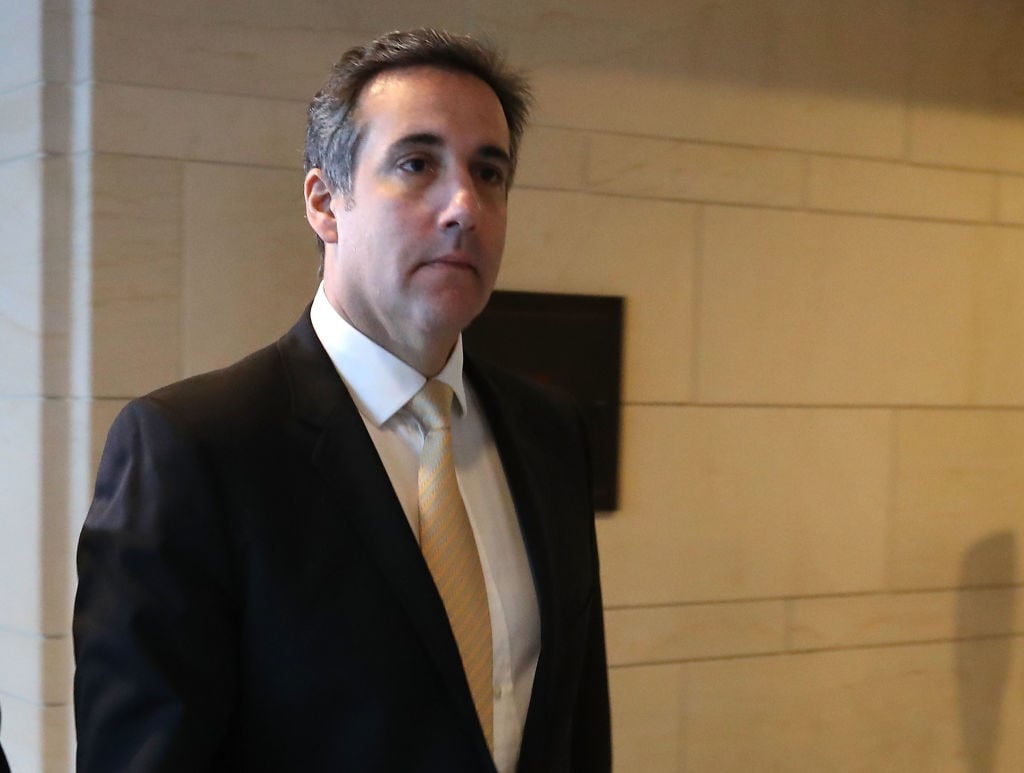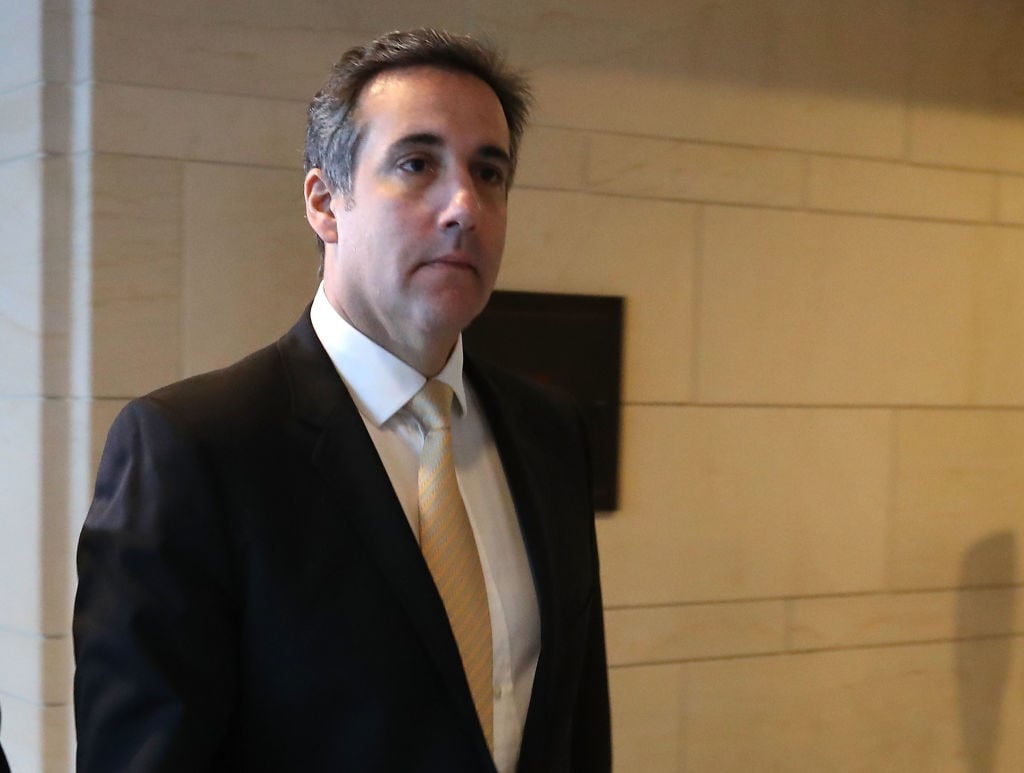 Michael Cohen is Trump's personal attorney. | Mark Wilson/Getty Images 
When Ryan asked Sanders if Donald Trump had given any thought to resigning, according to USA Today, she was asking in relation to the FBI's raid on Trump's personal attorney, Michael Cohen. She also mentioned that she had heard from various sources that Trump was indeed taking resigning under consideration. In response to Ryan's question, Sanders said it was "absolutely ridiculous."
Next: #PieGate
3. Ryan and Sanders feud on Twitter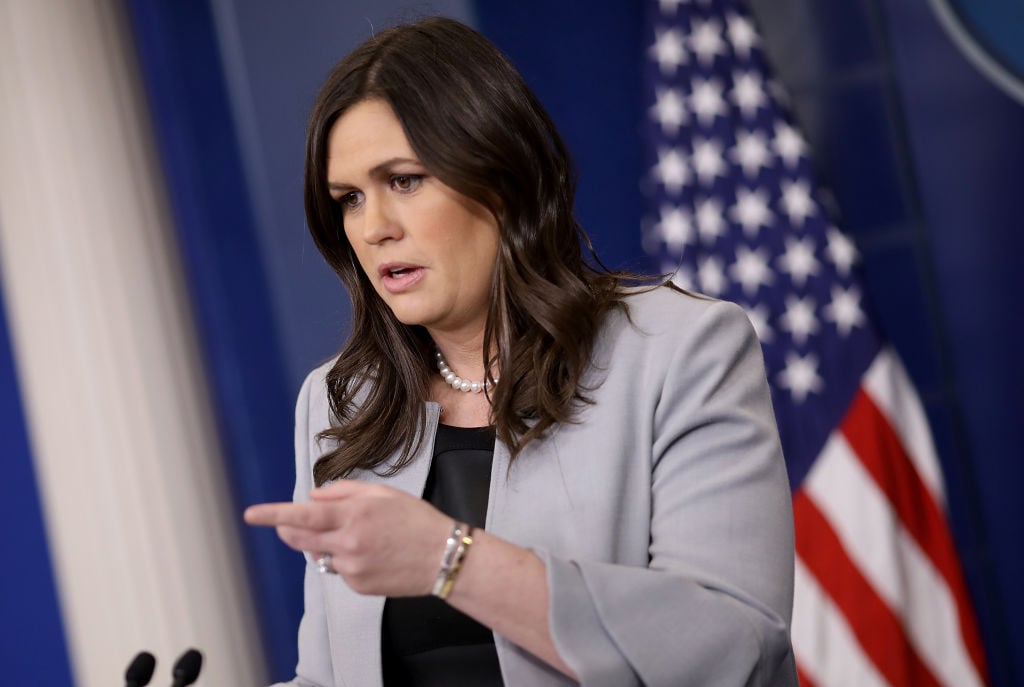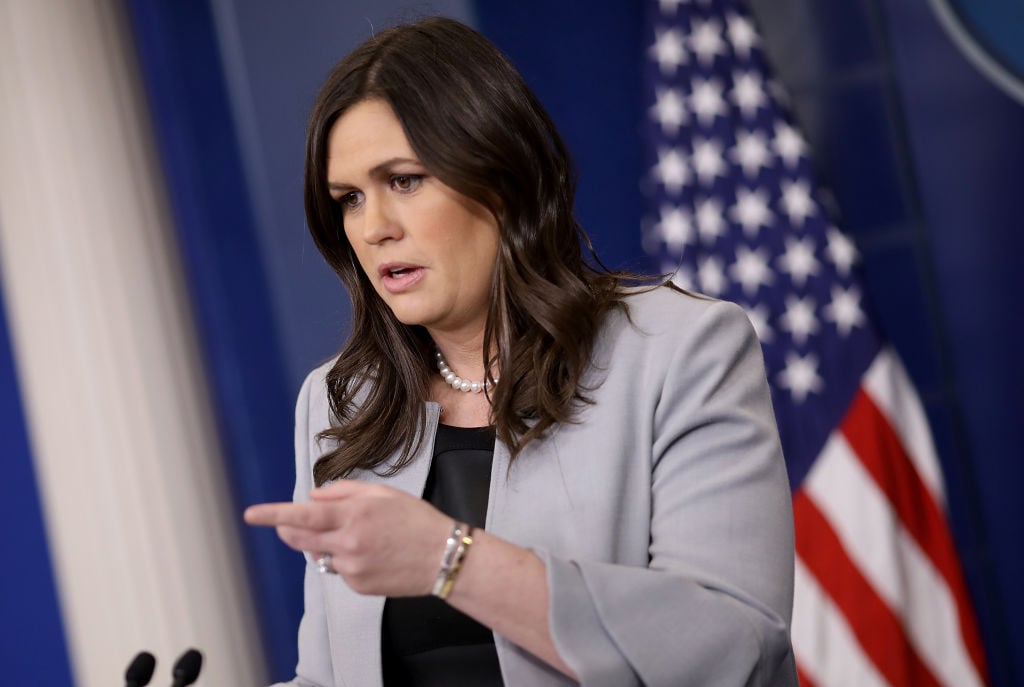 Sarah Huckabee Sanders and April Ryan have clashed in the past. | Win McNamee/Getty Images
Ryan didn't appreciate Sanders remark that her question was absolutely ridiculous, according to USA Today. "That is not illogical, irrational. It is a real question on the table that a White House does not want to deal with," said Ryan.
Ryan and Sanders have had combative exchanges before this one, and the two even fought on Twitter over a picture of a pie Sanders posted — Ryan didn't believe she actually baked it and asked for proof. If Sanders is having to field questions such as "Will the president resign?" maybe it is time he did.
Next: Trump's in trouble.
4. The White House is in turmoil and Donald Trump is at the center of it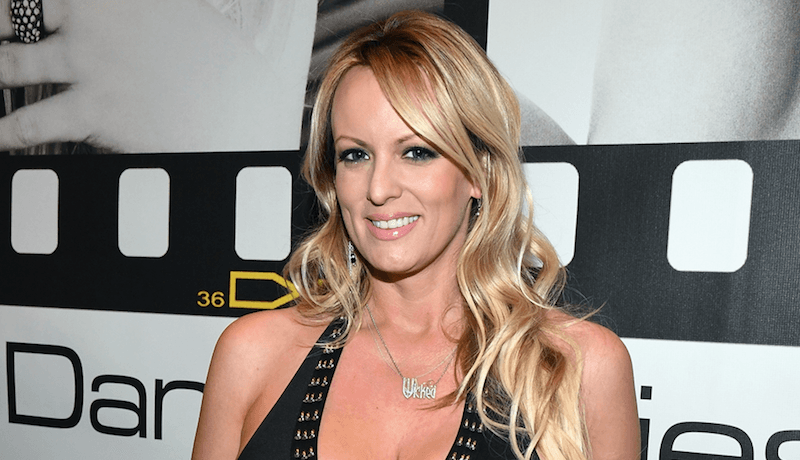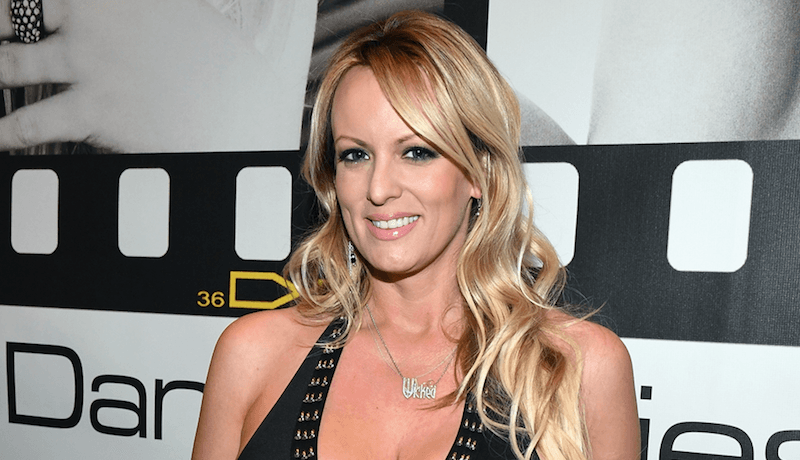 Stormy Daniels has said she had an affair with Trump. | Ethan Miller/Getty Images
Trump was seething after the FBI raided Michael Cohen's office in April 2018, according to USA Today. Cohen admitted to paying Stormy Daniels, an adult film actress, $130,000 in 2016 for her silence — and he insists he paid her out of his pocket.
Trump said the raid was a "disgrace" and tweeted that attorney-client privilege was "dead." In that same tweet, Trump referred to Mueller's investigation as a "witch hunt." Trump is having trouble hiring new lawyers to deal with the Russia issue, too. Now might be a really good time for Trump to resign given the absolute pandemonium going on in the White House.
Next: A senator speaks
5. Senator Kirsten Gillibrand's opinion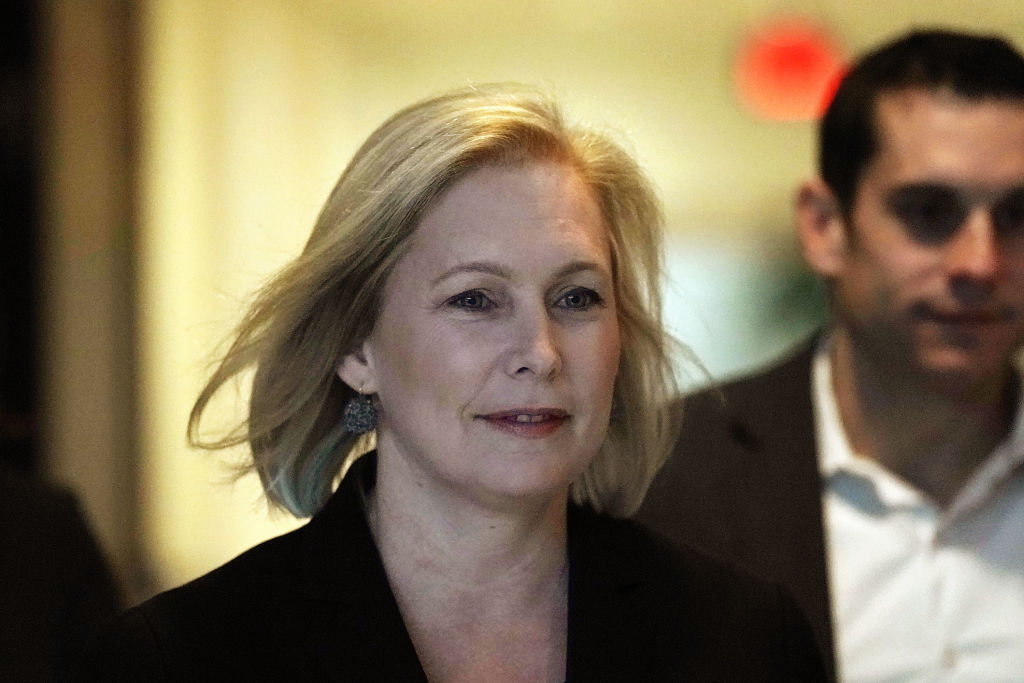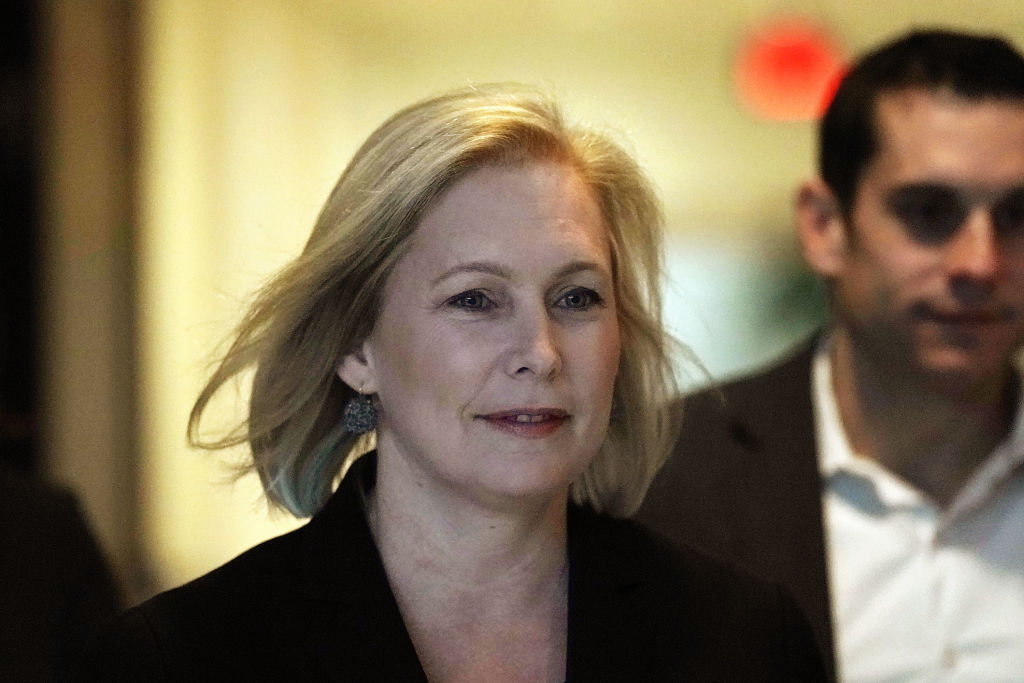 New York Senator Kirsten Gillibrand said the president should resign. | Alex Wong/Getty Images 
According to Newsweek, New York Senator Kirsten Gillibrand said Trump should resign — or face a congressional investigation — because of the several sexual allegations against him. "I think he should resign, and if he's unwilling to do that, which is what I assume, then Congress should hold him accountable. We're obligated to have hearings," said Gillibrand.
Next: Trump fires back
6. Donald Trump responds to Gillibrand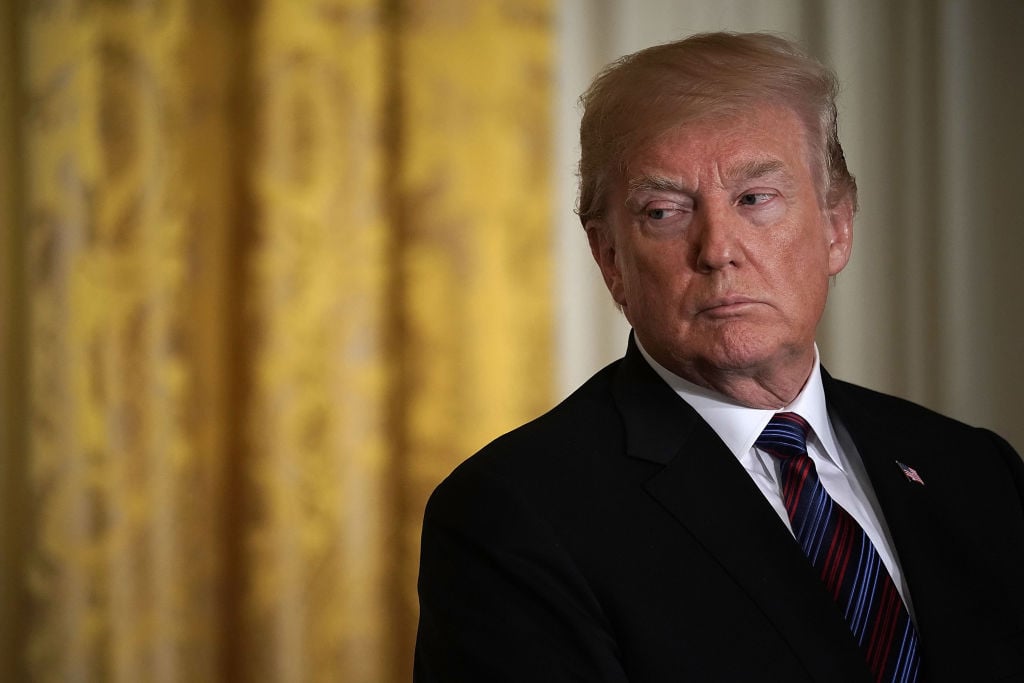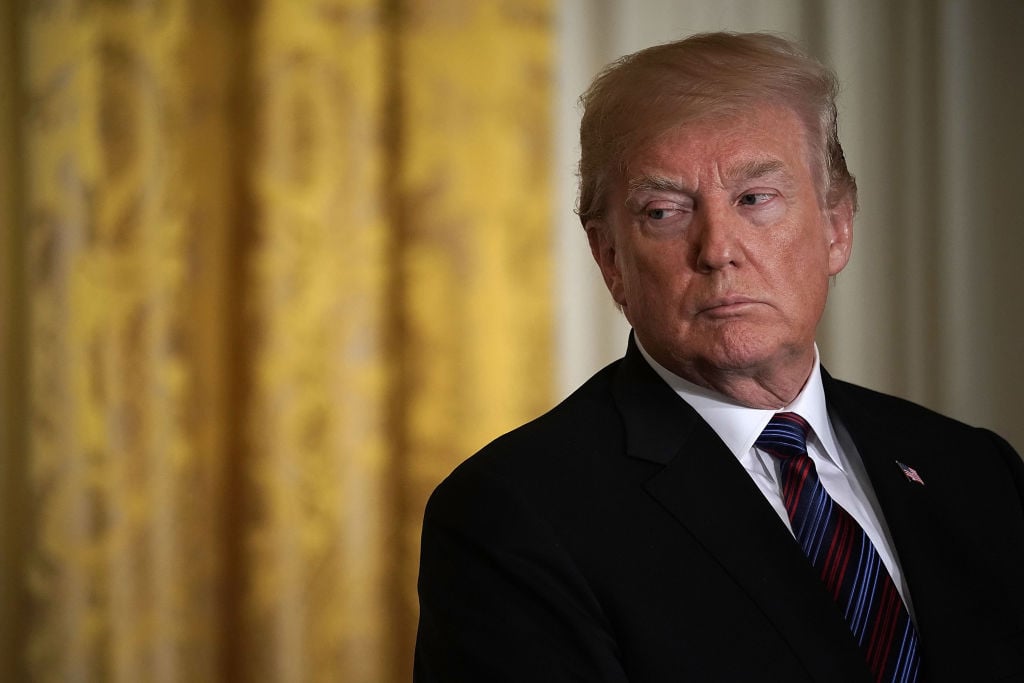 Trump attacked Gillibrand on Twitter. | Alex Wong/Getty Images
Gillibrand has been using her political voice to fight sexual harassment, and Trump verbally attacked her for it after she called for his resignation. Trump tweeted, "Lightweight Senator Kirsten Gillibrand, a total flunky for Chuck Schumer and someone who would come to my office "begging" for campaign contributions not so long ago (and would do anything for them), is now in the ring fighting against Trump. Very disloyal to Bill & Crooked-USED!"
Gillibrand tweeted back, "You cannot silence me or the millions of women who have gotten off the sidelines to speak out about the unfitness and shame you have brought to the Oval Office."
Trump has been accused of sexual misconduct by at least 21 women, according to Newsweek, including Ivana, his first wife. Three different women have accused him of rape or attempted rape and former contestants in the Miss Universe beauty pageant, which Trump owned for around two decades, accused him of spying on them while they changing clothes.
Next: The big escape
7. Donald Trump's options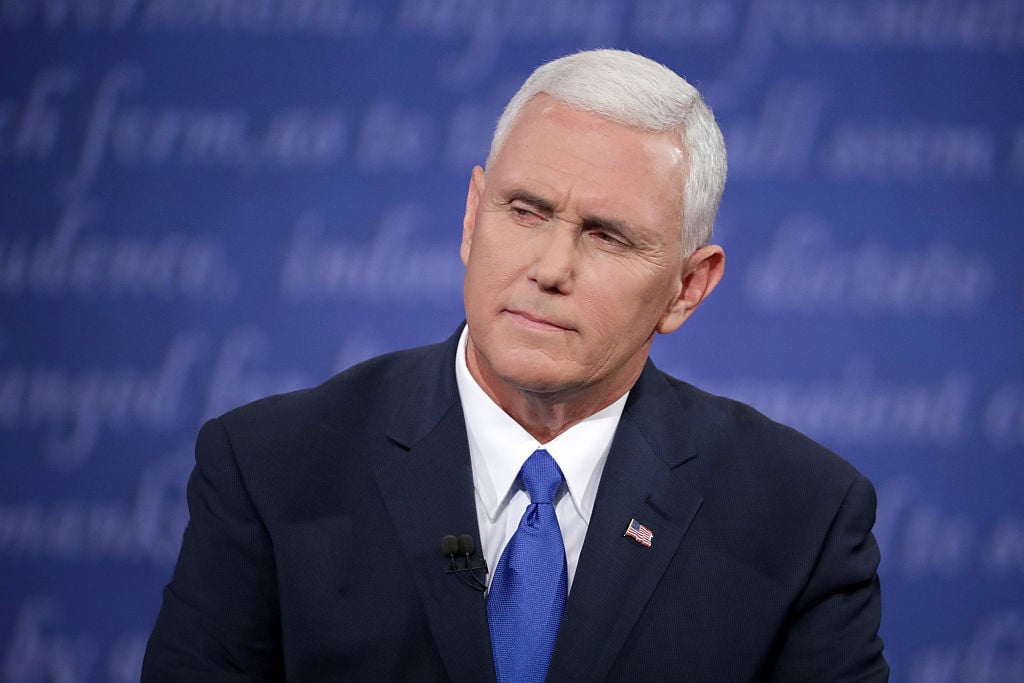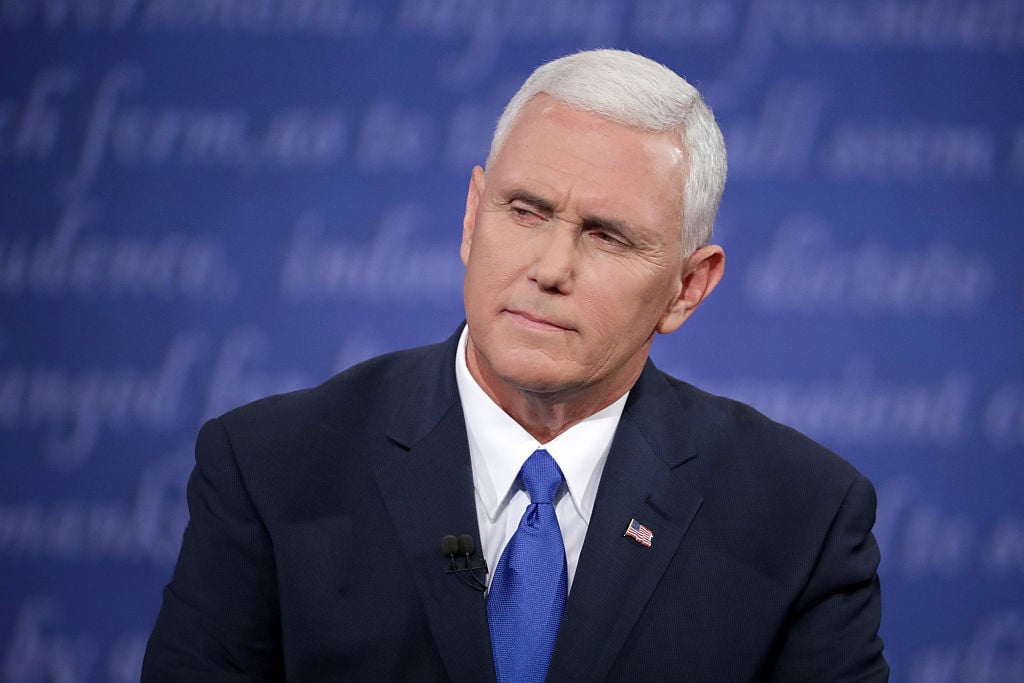 If Mike Pence becomes president, he could pardon his predecessor for any crimes he might have committed while in office. | Chip Somodevilla/Getty Images
At this point, Trump's easiest option would be to resign, according to the Washington Monthly. With the Russia investigation, his mistrust of his Chief of Staff, his war with his own Attorney General, his scandals, and his awful approval ratings, he has taken a beating since he began serving. Vice President Mike Pence, who has not been touched by the Russia investigation yet, could pardon Trump, just like Ford did Nixon. That said, Trump would still have to face state charges.
Next: Why Trump won't resign
8. Donald Trump's ego won't let him resign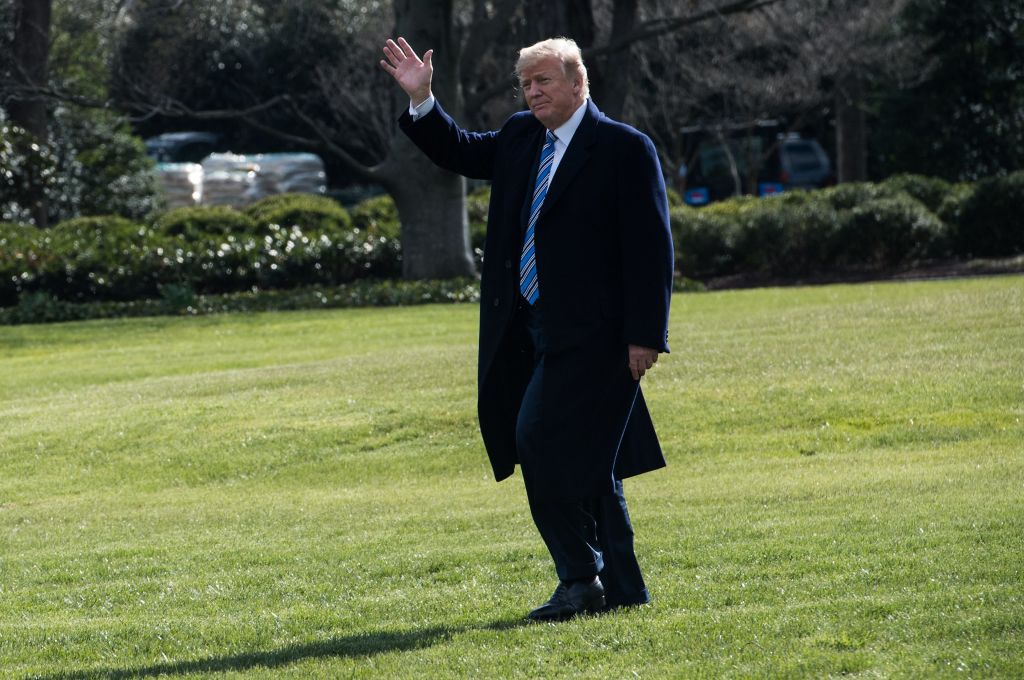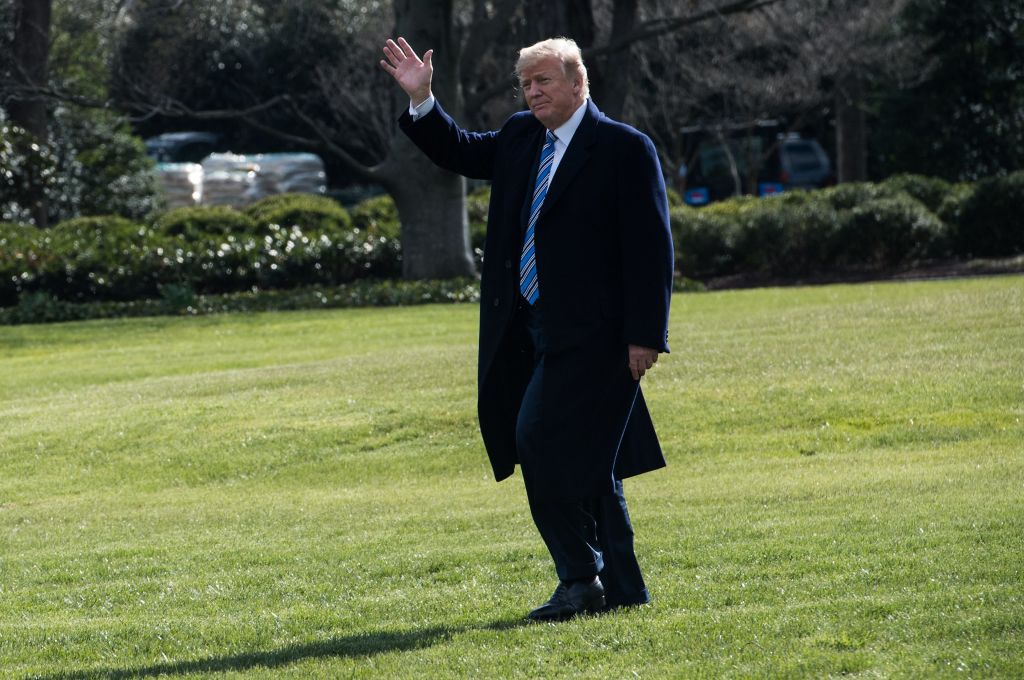 Will Trump willingly walk away from the White House? | Nicholas Kamm/AFP/Getty Images
Donald Trump, according to the Washington Monthly, won't resign because of his huge ego. It's simply unthinkable to picture him accepting defeat and leaving the White House. Some feel things will get even worse and that Trump will become increasingly dangerous and unpredictable as his term wears on. Trump might sign some crazy executive actions, leave for a Mar-A-Lago golf trip, get even worse on Twitter, or negotiate a new TV channel.
Read more: These Are the Most Brutal Celebrity Insults Ever Thrown at Donald Trump
Check out The Cheat Sheet on Facebook!
Source: Read Full Article