Every Cringeworthy Moment From Michelle Wolf's White House Correspondents Dinner Speech
At the 2018 White House Correspondents' Dinner, comedian Michelle Wolf delivered one of the most brutal monologues in the event's history. She took absolutely no prisoners and went after members of the media and the White House right to their faces, with vicious joke after joke that made everyone in the audience gasp.
Depending on your point of view, Wolf's speech was either downright hilarious and exactly what the event needed, or it was a step too far. Either way, the awkwardness in the room certainly came across on screen, making parts of it difficult to get through even if you were on Wolf's side.
Here's a look at the particularly cringeworthy moments from Wolf's White House Correspondents' Dinner speech, ranked leading up to the absolute most awkward joke from the ceremony.
7. Her joke about the deadly Southwest flight
Michelle Wolf's shocked many. | C-Span
Early on in the monologue, Wolf drew gasps in the room with her joke about Southwest Flight 1380. That was the flight that on April 17, 2018 suffered an engine failure and resulted in a passenger being killed.
During a bit where she was joking about Trump not having as much money as he says he does, Wolf said, "He's so broke, Southwest used him as one of their engines."
Wolf quickly followed this up by acknowledging, "It's so soon for that joke. Why did she tell it?"
Next: Conservatives weren't happy with these jokes about abortion.
6. Her two jokes about abortion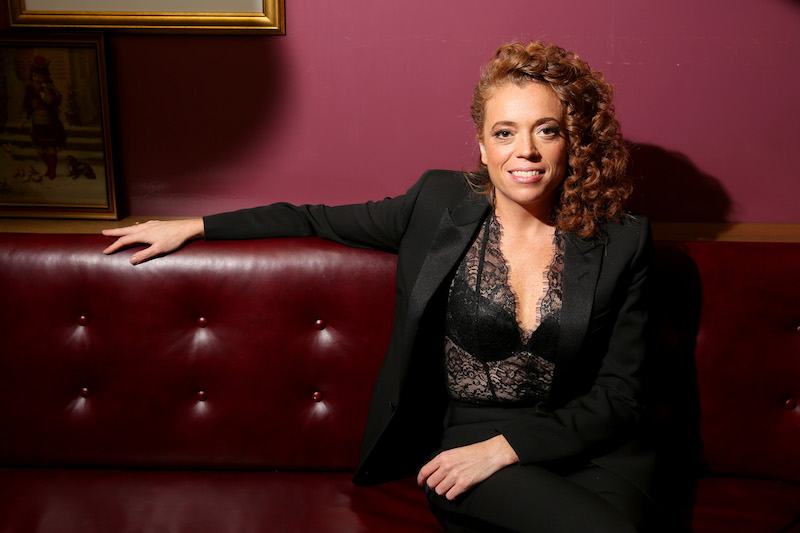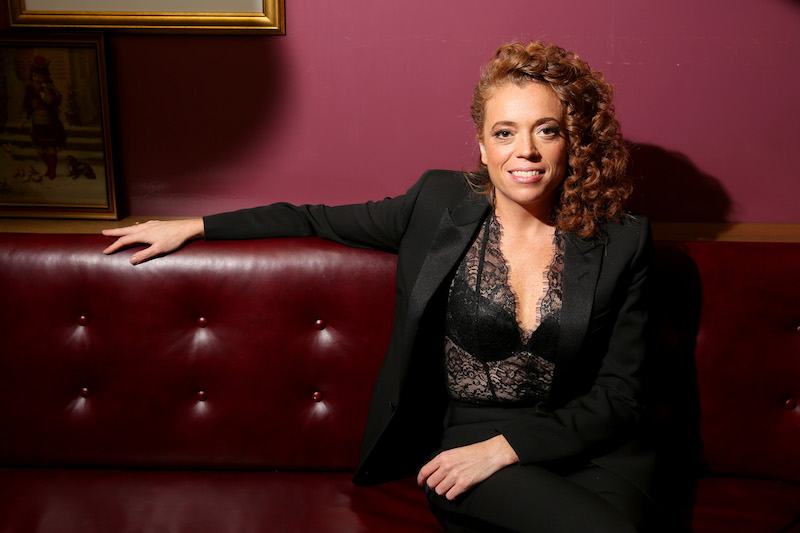 This joke raised some eyebrows. | Tasos Katopodis/Getty Images for Netflix
Many in the room were clearly outraged by Wolf's two back-to-back jokes about abortion. First, Wolf said, "Mike Pence is also very anti-choice. He thinks abortion is murder. Which, first of all, don't knock it 'till you try it. And when you do try it, really knock it. You gotta get that baby out of there."
Groans could be heard as this was said. Wolf followed it up by saying, "I know a lot of you are very anti-abortion. You know, unless it's the one you got for your secret mistress."
Next: This joke about a member of the White House was especially mean-spirited. 
5. Her joke about a tree falling on Kellyanne Conway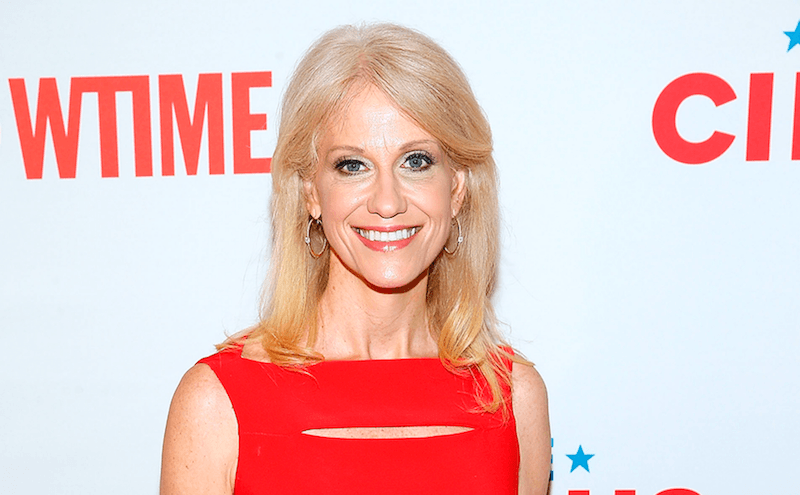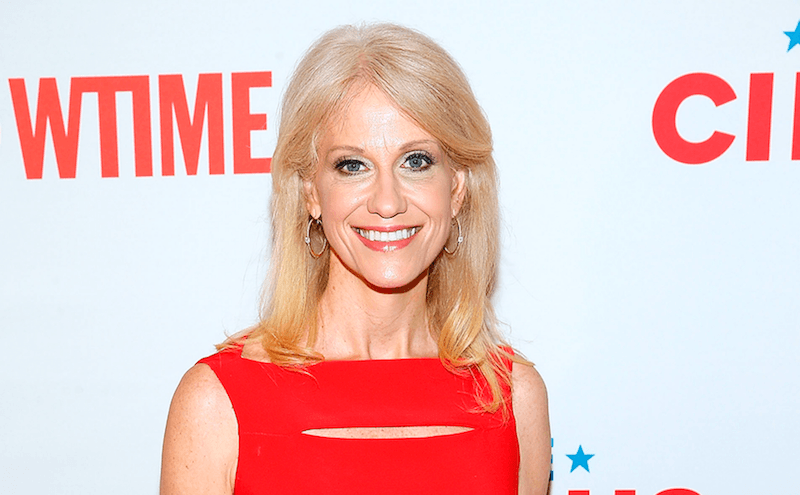 Kellyanne Conway was the butt of a brutal joke. | Paul Morig/Getty Images
A lot of Wolf's jokes about members of the White House were pretty cruel, but one of the meanest was directed at Kellyanne Conway.
Wolf said that the media should stop putting Conway on their shows because all she does is lie, and if she stopped getting invited on TV, she would have nowhere to lie. "It's like that old saying, if a tree falls in the woods, how do we get Kellyanne under that tree?" Wolf asked.
Many in the audience groaned at this joke. Wolf quickly clarified, "I'm not suggesting she gets hurt. Just stuck."
Next: The New York Times' Maggie Haberman felt that this joke went too far.  
4. Her joke about Sarah Huckabee Sanders burning facts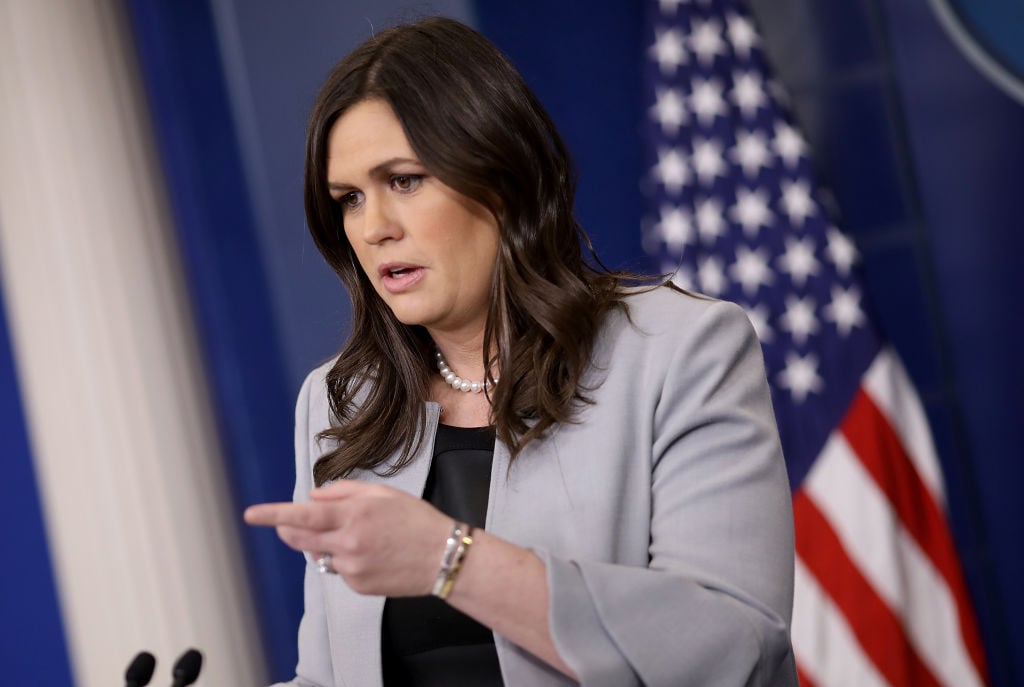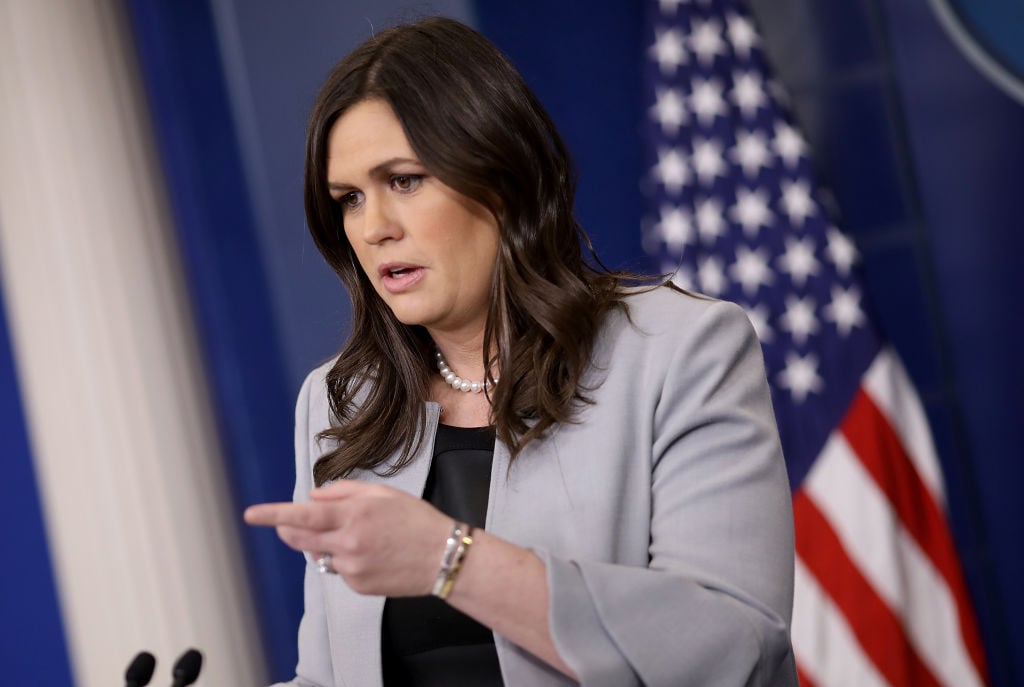 Michelle Wolf also took aim at Sarah Huckabee Sanders. | Win McNamee/Getty Images
One section of Wolf's monologue that received a lot of criticism involved Sarah Huckabee Sanders. After joking that Sanders' press briefings are nothing but lies, Wolf said, "I actually really like Sarah. I think she's very resourceful. She burns facts, and then she uses that ash to create a perfect smokey eye."
Some journalists, like Maggie Haberman, criticized Wolf for this comment, suggesting she was mocking Sanders' appearance. Wolf shot back on Twitter by saying she was actually complimenting Sanders' eye makeup while criticizing her job performance.
Next: This joke about the Me Too movement was shocking to hear.
3. Her 'Me Too' joke about Morning Joe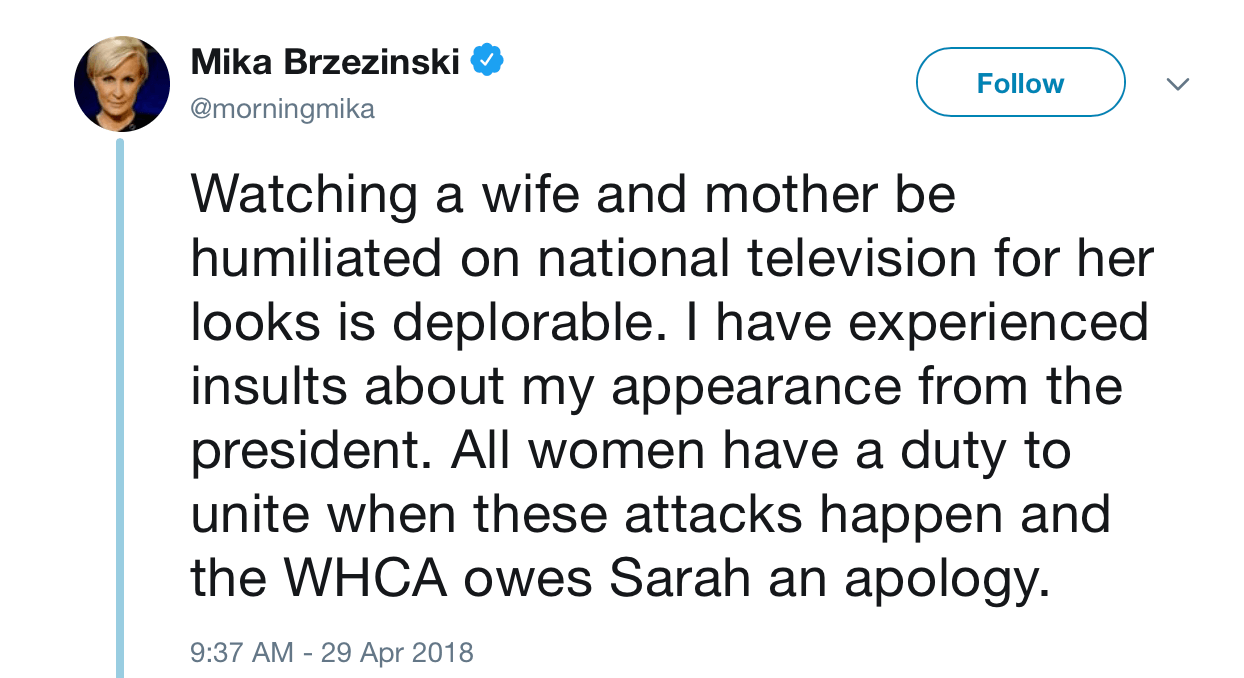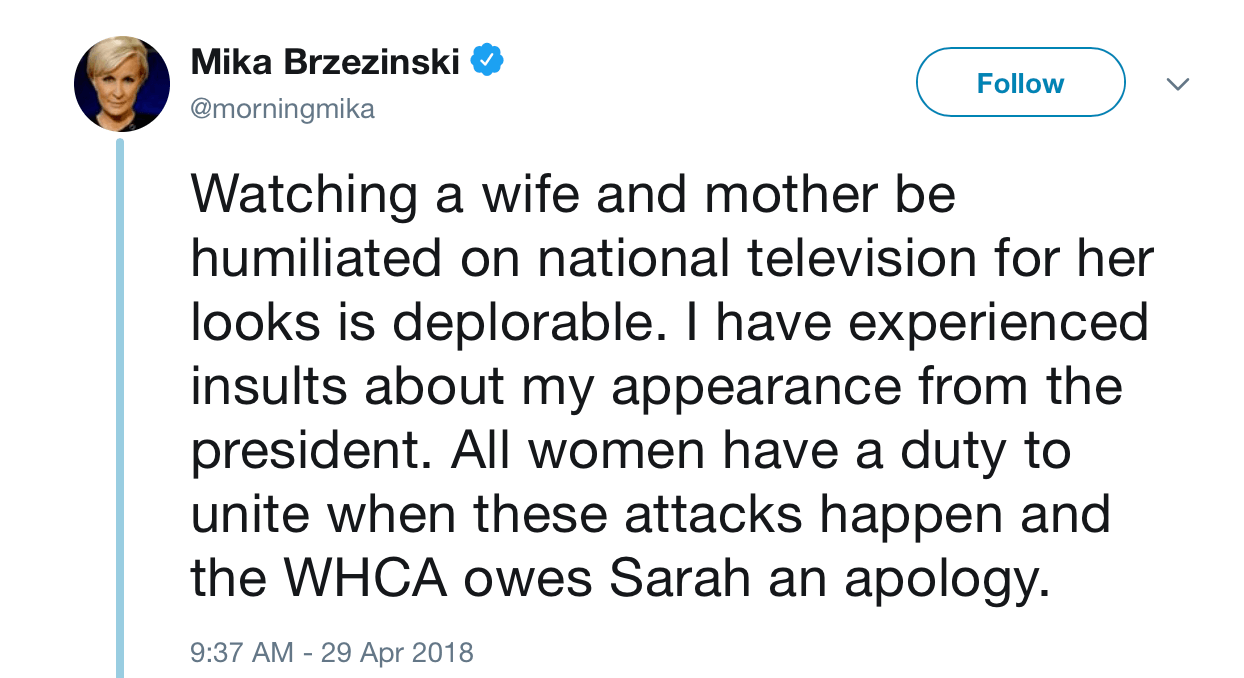 The Morning Joe host sent out this tweet in response. | Mika Brzezinski via Twitter
Wolf had a few jokes about the #MeToo movement and about sexual misconduct scandals in the media, and naturally, these elicited some shocked responses.
One joke that got some groans in the room was when Wolf talked about the engagement of Mika Brzezinski and Joe Scarborough, hosts of Morning Joe. Wolf said, "Congratulations, you guys. It's like when a Me Too works out."
Brzezinski herself was not happy with Wolf's monologue, although apparently not just because she was one of the targets. In a tweet, Brzezinski said that it was deplorable to see Sanders, a wife and a mother, "be humiliated on national television for her looks." Brzezinski added that Wolf should apologize.
Next: This joke about sexual harassment took things even further. 
2. Her joke about Fox News' sexual misconduct scandals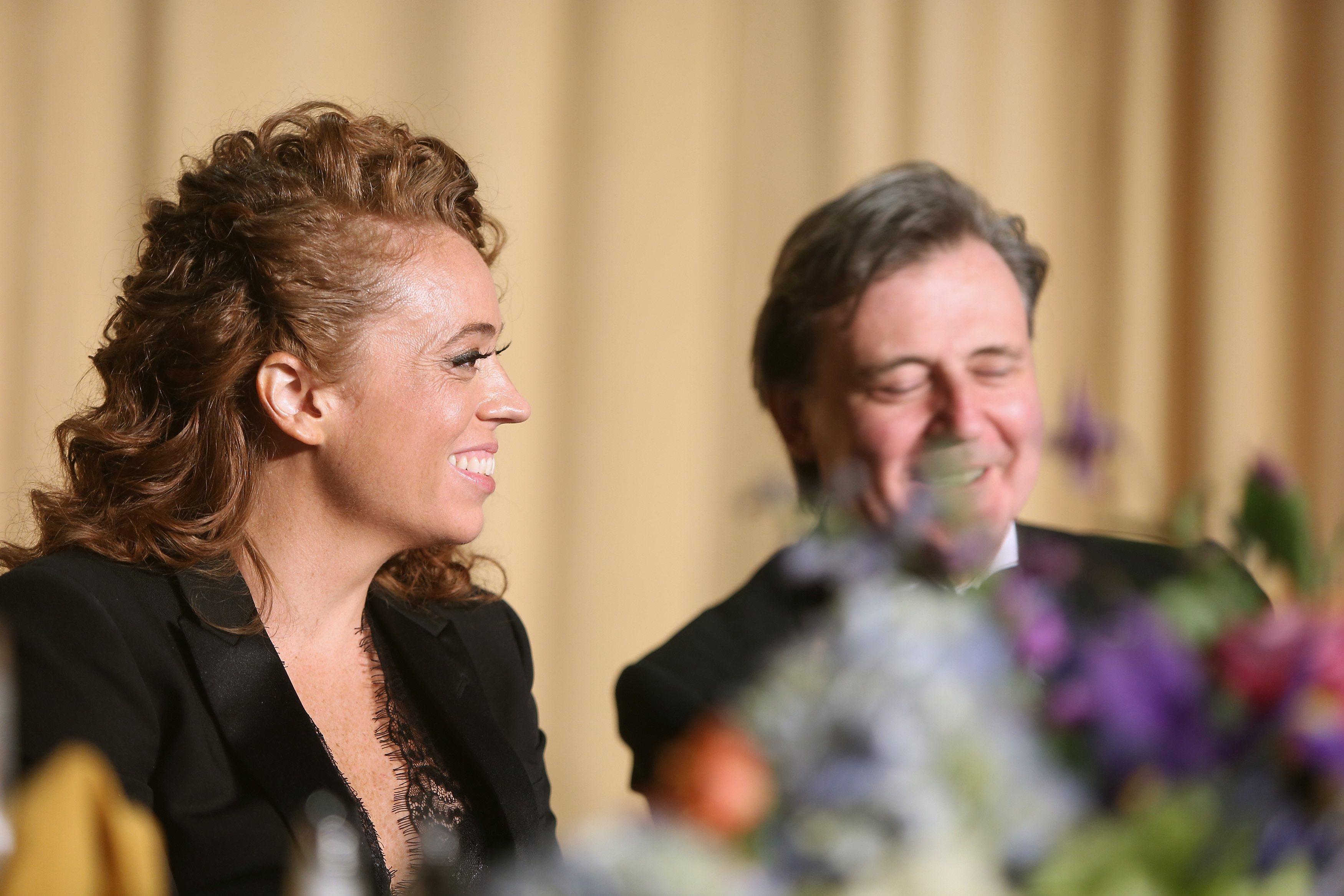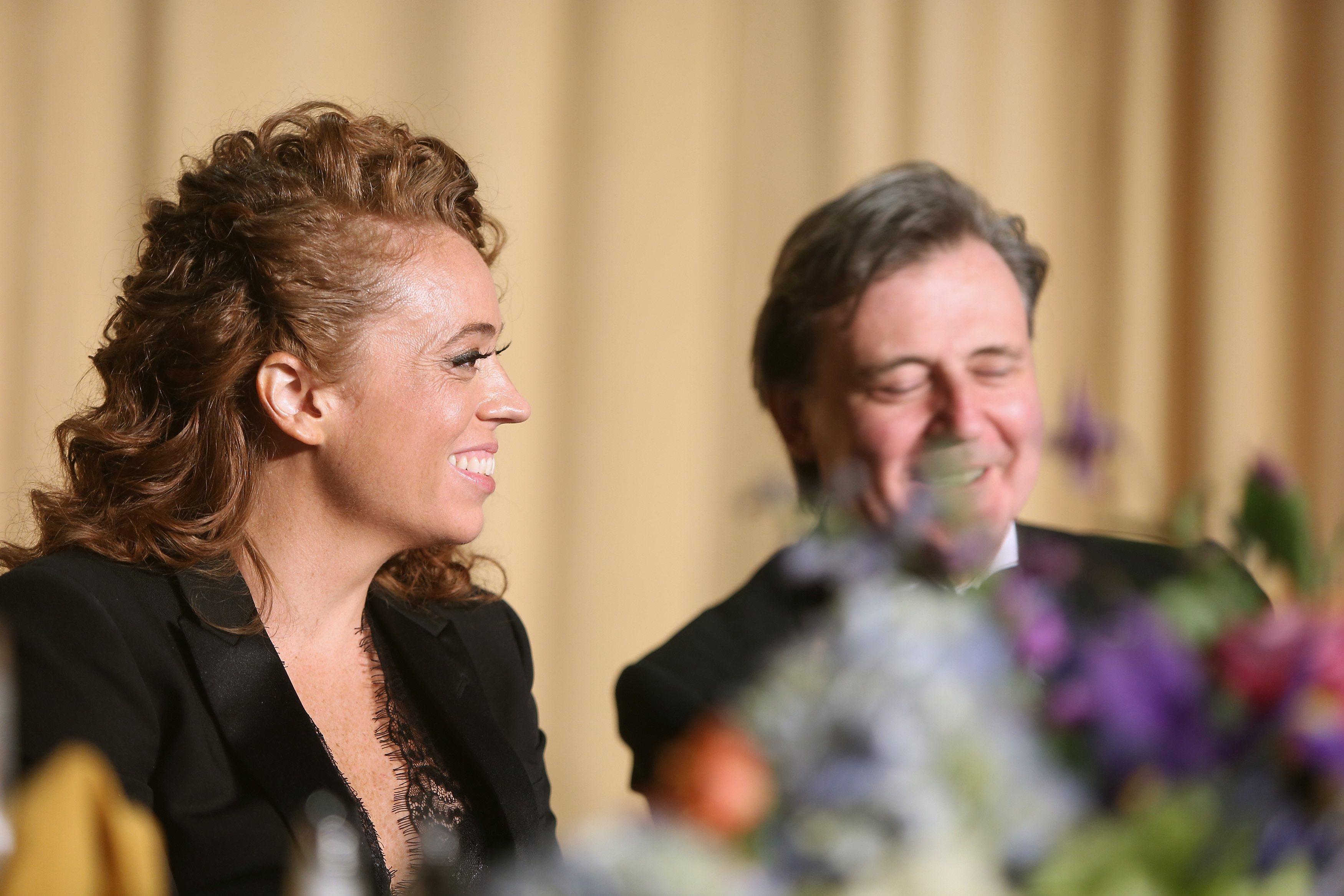 She wasn't afraid to take on Fox News. | Tasos Katopodis/Getty Images
This was not Wolf's only joke about sexual misconduct in the media. Particularly stunning was when Wolf joked, "Fox News is here, so you know what that means ladies: cover your drinks."
Later, Wolf made specific reference to the Bill O'Reilly scandal. While joking about Megyn Kelly's comment that Santa is white, Wolf said, "By the way, Megyn, Santa's black. The weird old guy going through your chimney was Bill O'Reilly."
Next: This joke evoked the strongest reaction of the entire night by far.
1. When she said Sarah Huckabee Sanders is a disappointment to white women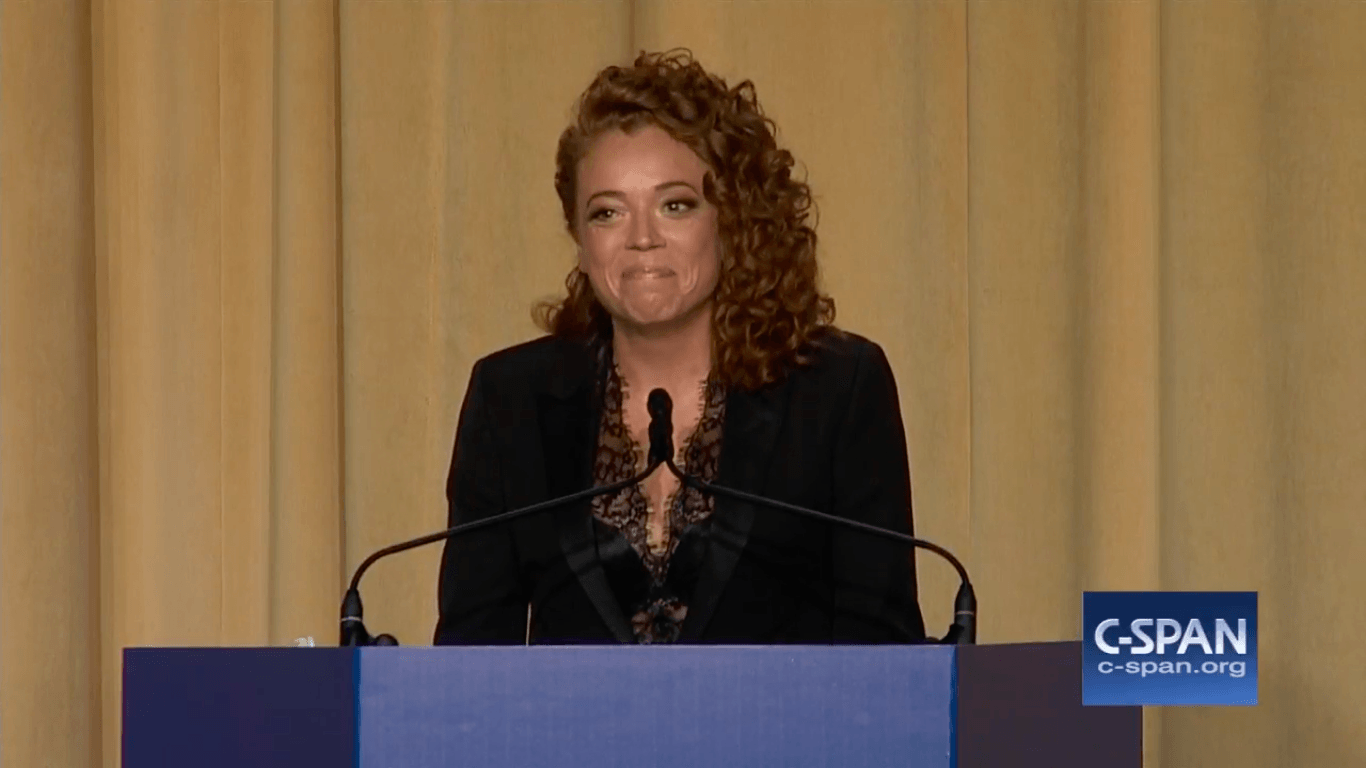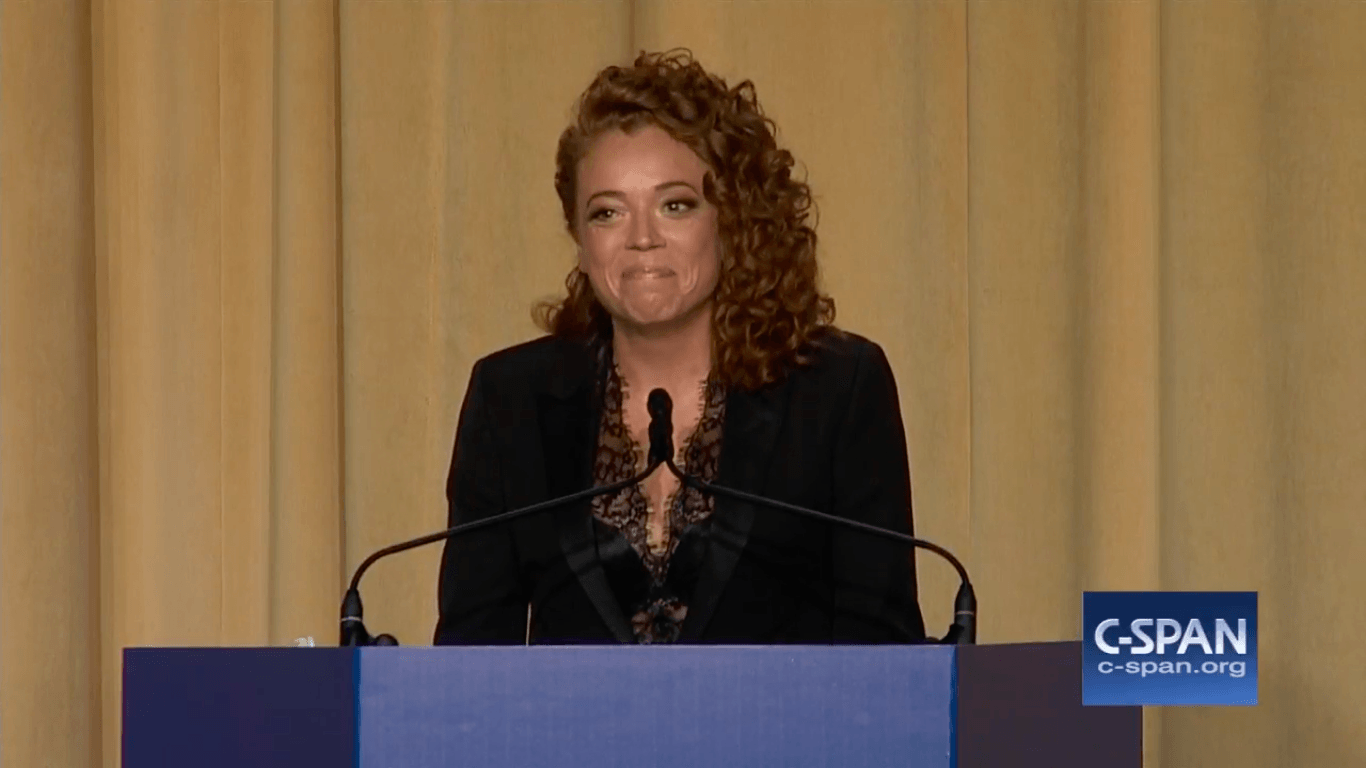 This one joke spurred a big backlash. | C-Span
There was one joke that received the biggest negative reaction in the room, and it was another one about Sanders. During a riff about how Wolf doesn't know what to refer to Sanders as, she asked, "What's Uncle Tom but for white women who disappoint other white women?"
This was one of the few jokes that actually received audible boos. The camera was also fixated on Sanders this entire time, and she did not crack a smile once. Whether you liked Wolf's jokes about Sanders or not, there's no denying that it was an incredibly awkward ordeal.
Check out The Cheat Sheet on Facebook!
Source: Read Full Article