Gwyneth Paltrow's Website Causes Controversy For Feature About Weight
Gwyneth Paltrow's lifestyle website, Goop, has landed the star in hot water once again over a controversial article.
The article, titled Busting Diet Myths has come under fire for its Q&A with Traci Mann, Ph. D. She was asked what "leanest livable weight" means and how to determine this number for yourself. Mann's response has received a lot of negative backlash for seemingly promoting the leanest weight rather than encouraging a healthy lifestyle.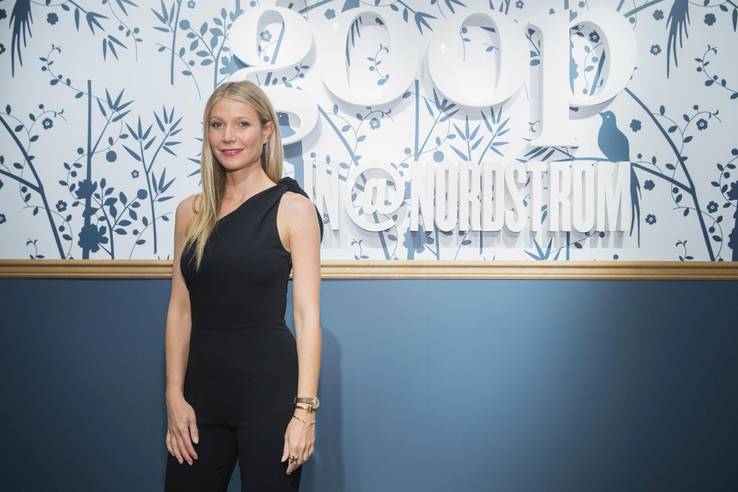 PREVIOUSLY: GWYNETH PALTROW IS SELLING VAMPIRE REPELLENT 
"For many of us, our leanest livable weight is heavier than our dream weight. I urge people to aim for their leanest livable weight, rather than below it. Embrace it – it's where your body wants you to be, it's easy to maintain, and you can be healthy there," Mann stated. "Since this weight is within your set weight range – where your body tries to keep you – the only reason you would need to diet is if you're currently well above that range. Otherwise, using sensible strategies should get and keep you there."
When Goop shared the article via its Twitter page on Feb. 2, 2018, it was immediately met with backlash from users who accused the website of promoting unhealthy living and unattainable goals, however, some users defended the piece, believing there was nothing wrong with it at all.
It isn't the first time that Goop has been accused of promoting something negative. In December 2017, the website was forced to defend itself after critics claimed it endorsed a harmful extreme diet. The article titled How to Lose Weight Fast was created by fitness expert Tracy Anderson and told users the best way to shed the pounds was to work out every day and stick to a gluten-free, low-carb diet. Anderson heavily plugs her own brand of protein bars in the feature and states that if her food plan is followed then losses of 14 Ibs in four weeks can be achieved. Other industry experts slammed the plan as not maintainable, while nutritionists deemed it could have profound negative effects on both mental and physical health.
Goop has yet to comment on this latest controversy.
Source: Read Full Article