Here's What Miss Vanjie Is Doing Now After 'RuPaul's Drag Race'
Miss… Vanjie. Misssss Vaaaanjie! MISSS VANJIE!!! Never has there been a more memorable first sashay-away in a season of RuPaul's Drag Race as Vanessa Vanjie Mateo, better known to the world now as just "Miss Vanjie." She might not have won the one hundred thousand dollahs, but her name has already been immortalized in a never-ending stream of memes. Painfully simple and yet somehow catchier than the "Small World" song, Miss Vanjie is fun to say and impossible to forget. But what is the drag queen behind the name up to since her early elimination? What is Miss Vanjie doing now?
Possibly the first — and certainly the most prominent — person to ask the question was RuPaul, who tweeted it out back on March 30, just eight short days after Vanjie's elimination aired on VH1.
In the beginning of April (April 3 to be exact), Patrick Crowley of Billboard Pride caught up with Miss Vanjie and asked her what her response was to Ru's question at the time. Back then, Vanessa answered,
Just because she didn't walk away with the grand prize, Miss Vanjie is still a winner, baby, and a winner better werk. In an interview with Bustle's Drew Koch, Mateo revealed that she's definitely not planning on stepping back from drag just because of one setback. "You know," she said, "I'm one of those people, when you fall, you have to get back up and it's not about what you do on the show, it's about what you do after. You have to push through."
Just appearing on Rupaul's Drag Race at all is enough to launch or lock-in the career of a drag performer, if not turn them all the way into America's official Next Drag Superstar. In Out, Miss Vanjie shared a little snippet of advice she got from her drag mom, Alexis Mateo, about what to do with her time following her elimination. "[Alexis] told me not to be upset," Vanjie revealed, "and that this is just the beginning. The race is not getting on the show, the actual race is after and what you do with it and how do you make yourself popular. She said look at Laila McQueen… She works circles around some of the girls from her season."
And according to her website, it looks like Miss Vanessa Vanjie Mateo is working in circles already. She's had a busy touring schedule since April 6, traveling all over the US to perform at various clubs and events. And it sounds like she definitely got that passport sorted; she'll even make a whirlwind trip to Europe, appearing at BoomBox in Belfast, Ireland on May 9, and at G-A-Y in London the following day. Next, she zips back to LA for three full days of DragCon, finishing up on May 13. Miss Vanjie will shantay and stay in the US for several more appearances in Charlotte, Providence and Boston, before heading down to Brazil and Peru toward the end of the month. After that, she's got 14 more appearances on the books until Oct. 27, including another three days of DragCon in NYC. Since it's only the beginning of May and Season 10 of RPDR hasn't even finished, you can probably expect a hell of a lot more from Miss Vanjie before she sashays out of our lives for good.
Who knows — maybe she'll even wind up on Drag Race again. E. Alex Jung of Vulture asked her point blank in an interview whether or not she'd be interested in going back on the show, and Miss Vanjie answered vehemently in the affirmative. "Hell yeah, I would come back!" she said, "I got my bags packed ready to go. If they ask me to come back and send one of those bitches home, I would gladly do it. I would do anything RuPaul asks me to do."
Well, that's good to hear, Miss Vanjie, 'cause it sounds like Ru's been thinking about you, too. Not only did Ru ask what she was doing right this second and go on a Vanjie-related tweeting spree, but Ru also appeared at the Time 100 Gala saying Miss Vanjie herself… with bling.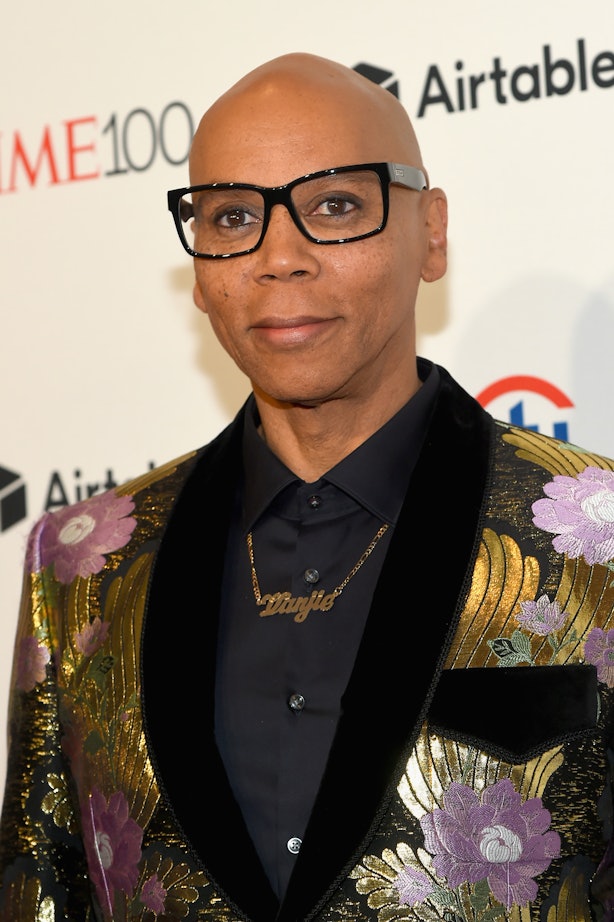 Unfortunately, we won't know for sure whether or not Miss Vanjie will get to reprise her stint on Drag Race until much later down the runway. But still, if Ru's Vanjie flames stay as stoked as they are right now, I bet the world will be screaming Miss Vanjie's name again in All Stars 4. Let's hope so, anyway.
Source: Read Full Article