Hey, Your Sex Horoscope for the Weekend Is Here
What's happening: Gemini season starts today, and the cazimi Mercury (which signifies the halfway mark of Mercury Retrograde) is tomorrow! Fiery Mars teams up with powerful Pluto on Sunday, and right after that, Mercury Retrograde scoots into Taurus.
The Sun links up with lucky Jupiter on Monday, while Mercury connects with Mars. On Tuesday, Venus and Saturn connect, and Mars enters its favorite sign, Aries—amping up your sex drive. Finally, on Wednesday, Mercury harmonizes with Pluto.
What that means for you:
Aries
If you're looking for love, this is the week for you! Not only are you feeling more confident all weekend, but you're also coming off as way more charismatic and outgoing. People are absolutely eating you up! Flirt with someone cute, find a few hookups, or just go on a dating spree—the point of this week is to make your love life feel fun again!
Taurus
Be careful this week, bb. Mercury Retrograde is stirring up drama in your sign starting Sunday, and it's super hard to find the right words to say. Your attempts at flirting are just turning into nonsense word salad, and if you're thinking about DTRing, do yourself a favor…and don't. Take things slow right now, Taurus, there's no need to rush!
Gemini
You're getting a Mercury Retrograde pass this weekend! The cazimi Mercury on Saturday takes all the retrograde drama away for a hot minute, so if you've been thinking about shooting your shot or starting The Talk with your boo, now's the time! Mercury Retrograde enters Taurus on Sunday, which is a big red flag for drama re: your exes, just so you know!
Cancer
Are you ready to make nice? An ex is coming back around, and you're being given an opportunity to find closure. They've been floating around in your "peripheral vision," so to speak, but this weekend they're coming out in the open. Start that tough talk with them, tell them to hit the road, or if you're ready, find a way to be friends again. Once you're able to move on for real, you'll have way more luck in your love life.
Leo
If you're in the mood for a hookup or if you want to turn your buddy into a FWB, this weekend's perf for you. This is not the time to DTR or start anything serious, so if you're looking for romance or a connection with more substance, wait a bit. But if you just want to have fun, get out there! Cast a wide net—someone who's not your usual type may end up rocking your world in bed.
Virgo
It's Mercury Retrograde, so it's a bad time to DTR, but if you've been wanting to upgrade your relationship—like by moving in together or meeting the parents—now's a great time to start the talk to gage your partner's interest. This is also a stellar weekend for your sex life! Mars and Pluto are teaming up in your chart's sexiest zones, so life in bedroom is hotter than ever.
Libra
You can have it your way this weekend, Libra! Looking for love? Shoot your shot and hit up your latest Tinder match—they're almost guaranteed to say yes to a date. Looking for a fling? You're attracting people way more easily. Mars entering Aries on Tuesday is the beginning of a six-week-long period in which you're able to concentrate on your relationship, so your love life is defs getting a glow up soon.
Scorpio
This is a spectacular week for making new connections, so to all y'all single Scorpios—put yourself out there! Here's the thing, though…you're way more emotional than usual right now. This is great for romance, but even the quickest of quickies can result in you catching major feels for your fling. Be careful about who you decide to fool around with this week!
Sagittarius
It's cuffing season for you! This weekend's astro is amazing for spending time with your boo and getting much, much closer to them—in and out of bed. And if you're single, you're attracting others much more easily. People are practically lining up to be with you, and while I'm not saying you're going to meet ~the one~ this week, what I will say is that your next special someone could very easily slide into your DMs soon!
Capricorn
Although work is slowly starting to take over your life, you're being given a few days during which you're more lucky with love—specifically Monday and Wednesday. They key to success is letting your walls down and being more outgoing. Text your crush first instead of waiting for them! Go out of your way to set up a romantic date night with your boo! You're in control of the direction of your love life this week, Capricorn, so get to it.
Aquarius
It's love! Or, at least, it's a lot of lust. Gemini season's vibes are lighting up your chart's zone of romance, sex, and fun, while the love planets, Venus and Mars, are activating your chart's zone of communication. You're more willing to show affection to others, and you're learning to open up to receiving more love from others, too. Flirt! Fool around! Hit up your crush! As long as you're doing something to stir up your love life, you'll find success this week.
Pisces
You're experiencing a strange blend of being both super-emotional and super-horny this week, Pisces. (Are you living in a Sally Rooney novel, by any chance?) Balancing those feelings out is tough! You're not in the mood to entertain a long dating phase, but you're also zero percent interested in a fling right now…So what do you do? If you feel a deep connection with someone and want to really get to know them, hold back on jumping into bed just yet. Moderation is key this week.
More Sex + Astrology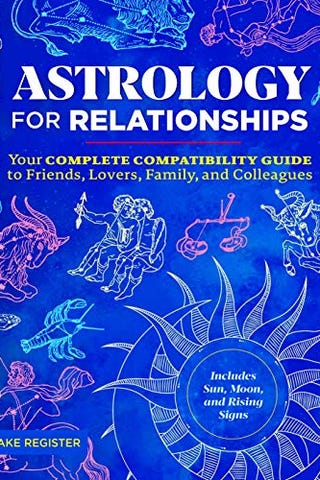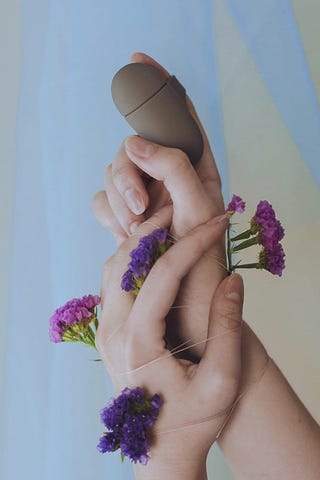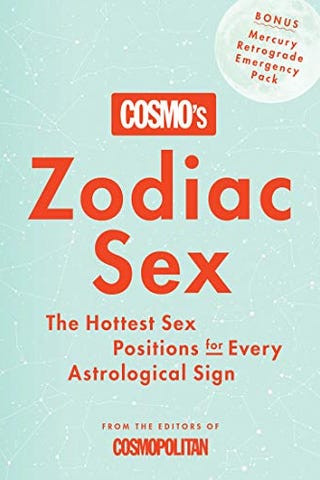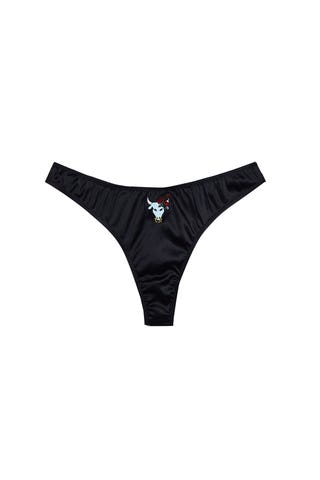 Source: Read Full Article