Iconic Designer Kate Spade Is Survived By Her Husband and 13-Year-Old Daughter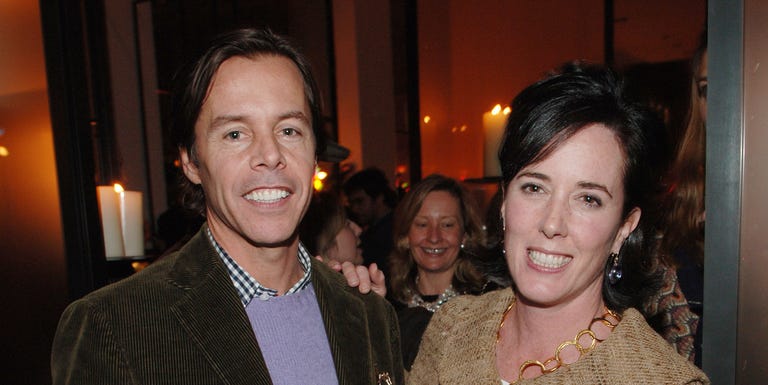 On Tuesday morning, designer Kate Spade, whose bold and colorful designers brought happiness the world over, was reportedly found dead in her Manhattan residence of an apparent suicide. The handbag designer was 55 years old, and is survived by her loved ones, listed below:
Her Husband, Andy Spade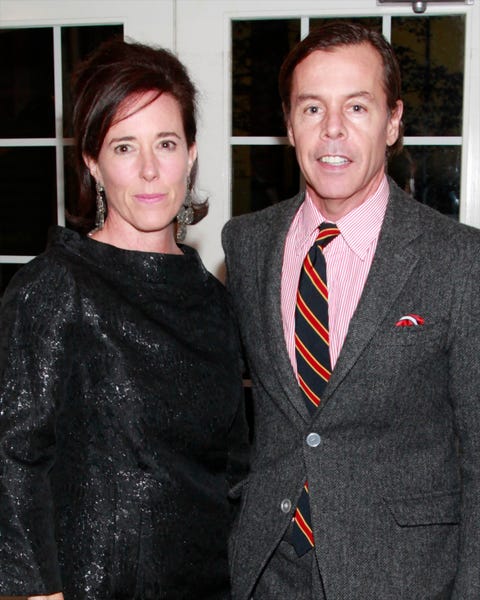 Andy Spade and Kate married in 1994, and together they founded Kate Spade New York. In 1999, he started his own men's brand, Jack Spade.
Kate and Andy have opened up quite a bit about their working relationship, with Andy saying, "It's like a team of someone setting something up and someone finishing it, I think that's how we usually work."
Both Kate and Andy bonded over a love for fashion early in their relationship. In fact, they met while working side-by-side as salespeople at a clothing store called Carter's Men Shop in Phoenix.
Her Daughter, Frances Beatrix Spade
Kate and Andy had one child together. Frances was born in February 2005, and Kate made a huge shift in her career shortly after having a kid — choosing to walk away from Kate Spade to focus on being a mom. "I took off a good nine years raising my daughter and absolutely adored every moment of it," Kate said. "But then I realized that she was becoming 12 and really didn't want me around so much, so I thought I'd get back into the business."
Kate returned to the industry with a new accessories label called Frances Valentine, which she worked on with her husband.
Her Brother-in-Law, David Spade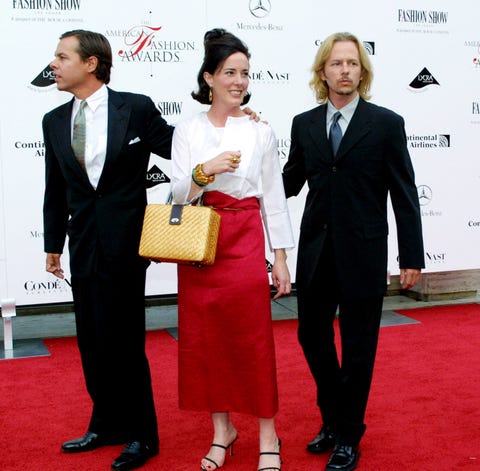 Andy Spade is the brother of comedian David Spade, and he appears to have been relatively close to his sister-in-law. They attended several events together, and Andy even joked about the relatively reclusive Kate coming to one of his book signings on Twitter a few years back:
In new york at a book signing with my rarely seen sister in law Kate Spade and my lovely niece Bea pic.twitter.com/507tsxw17O
Her Niece, Rachel Brosnahan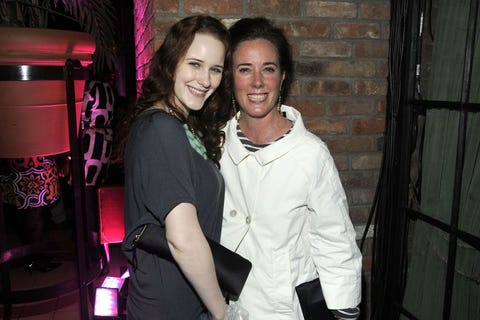 The Marvelous Mrs. Maisel actress is the niece of Kate Spade, whom she called Aunt Katie: "One of Aunt Katie's influences was my fabulous grandmother, June, who always had a closet full of amazing shoes and scarves and handbags," she told The L.A. Times, while also telling WWD, "People around me have said that I've inherited little pieces of Katie's style. For example, I love a good shoe and a good bag, and I know that she was largely influenced by my grandmother, her mother, June."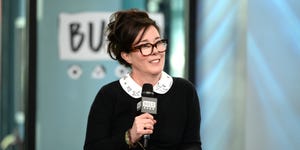 If you or someone you know needs help, please call the National Suicide Prevention Lifeline at 1-800-273-TALK (8255).
Source: Read Full Article