In show of solidarity, women donate their hair to breast cancer survivors
Two women who were diagnosed with breast cancer shared their inspirational stories of overcoming, with one of them saying she wants to tell every other woman suffering from the disease: "She doesn't have to fight this battle alone."
Then, in a remarkable show of solidarity, family members of these two brave women cut off their hair live on "Good Morning America" Friday to donate to other breast cancer survivors who have lost their hair during chemotherapy.
For more information on how to get involved or donate to the Breast Cancer Research Foundation, click here.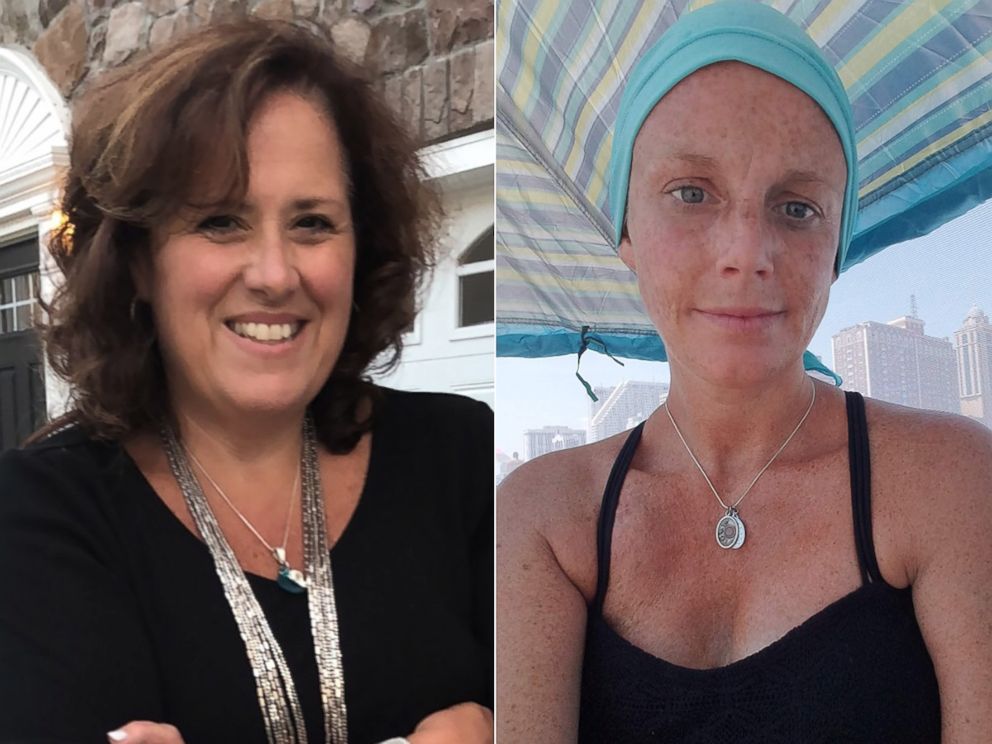 Adele Weiss, a nurse from New Jersey, told "GMA" that since being diagnosed, "It's a day to day journey of trying to get through this breast cancer journey."
"Its a little scary because you don't know what the next day is going to hold," Weiss added.
Just this week, Weiss was hospitalized with an infection that was the result of a complication following her double-mastectomy in August. This setback caused her to have to delay her next step: Chemotherapy.
Weiss said she is grateful, however, that a routine mammogram was able to spot the cancer when her self-exams did not, and she is now an outspoken advocate for regular mammograms.
"It's really important to get screened, because if I would have just let this go even with the self breast exam I wouldn't have seen it," Weiss said. "God only knows what would have happened, how many more lymph nodes? How many more tumors?"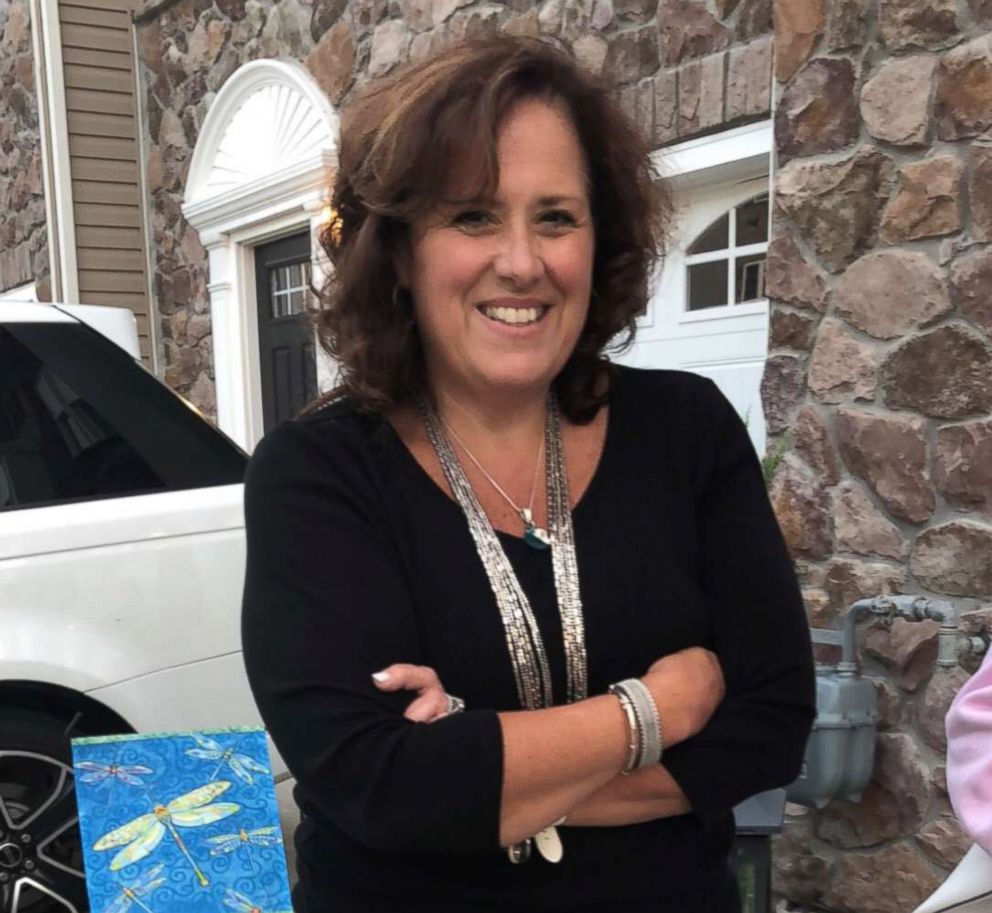 Weiss, now gearing up to start chemotherapy, says the thought of losing her hair is a "one of the scariest things for me."
Approximately 65 percent of women lose their hair during chemotherapy, and about half of those women say that is the most traumatic part of the treatment, according to one recent study.
"It sounds crazy and it's vain but I've always my whole life … had issues with my weight," Weiss said. "I've always been overweight, and my hair was always my thing."
"I didn't have the great body and I couldn't wear all the fashionable clothes," she added. "But I always had nice hair."
Breast cancer survivor Dana Debolt, a bartender from New Jersey, reiterated how traumatic it is to lose your hair, telling "GMA" that she lost her hair after a couple weeks of chemotherapy following her double mastectomy in May.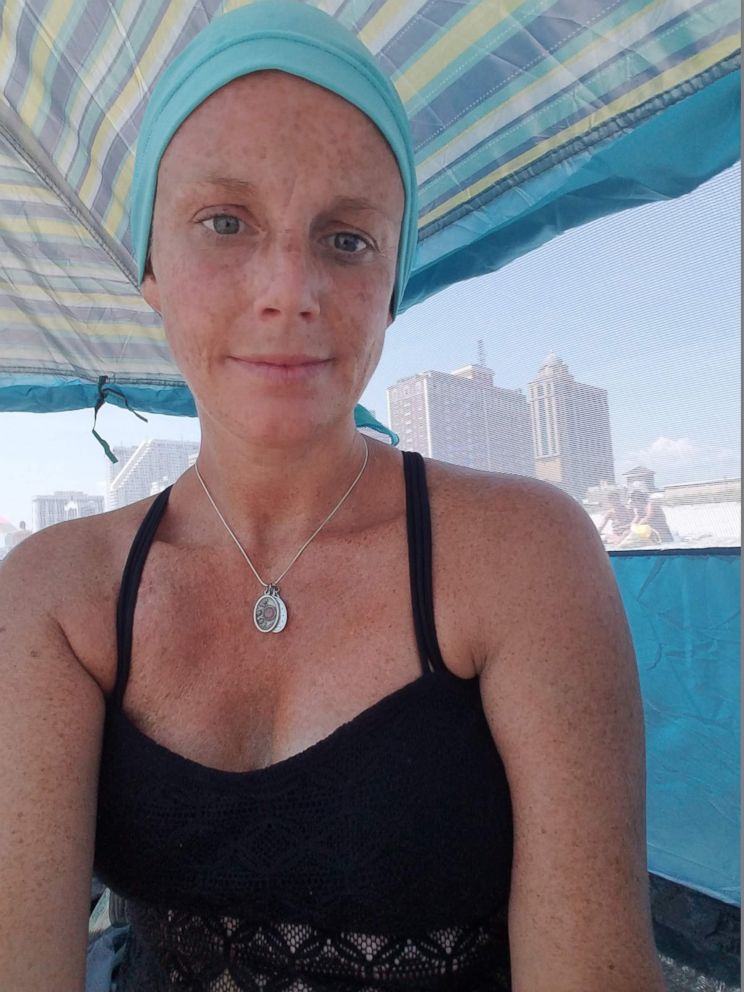 "That was harder than losing my boobs … the hair was," Debolt said. "I'm wearing a wig right now, I'm more comfortable with this."
But Debolt said the surgery and early chemotherapy was particularly rough for her, admitting that she cried herself to sleep from the pain.
"I didn't want anyone to see it," she said. "I'd wait for my daughter to go to sleep and then I would just cry until I fall asleep cause I was in so much pain … that's what you got to do for people you love, right?"
Debolt described her daughter, Veronica, as her "driving force" through it all.
"I love her so much," she said, growing emotional. "The fear is when I didn't know anything, and I looked at her and I thought I cannot die … I cannot die for this baby, like, I cannot die."
"That was the hardest and scariest part for me," Debolt said.
Debolt credits her doctors, who texted her daily, walking her through each step of the recovery process and her sisters for keeping her going.
Debolt's sister, Joanna, even decided to cut off her hair in tribute and solidarity to show her support for her sister, and for all those battling breast cancer.
"I'm cutting all ten inches and I'm donating it to be made for a wig for someone," her sister said.
Weiss' two daughters also cut off their hair on "GMA" today.
Debolt and Weiss say they both want to be there to support other women who may be going through breast cancer, and let them know they are not alone.
"We're here to help her every step of the way and she doesn't have to fight this battle alone," Weiss said.
Debbolt added she feels she has a "responsibility to provide support or encouragement comfort in any way to anybody else going through this."
For more information on how to get involved or donate to the Breast Cancer Research Foundation, click here.
Source: Read Full Article